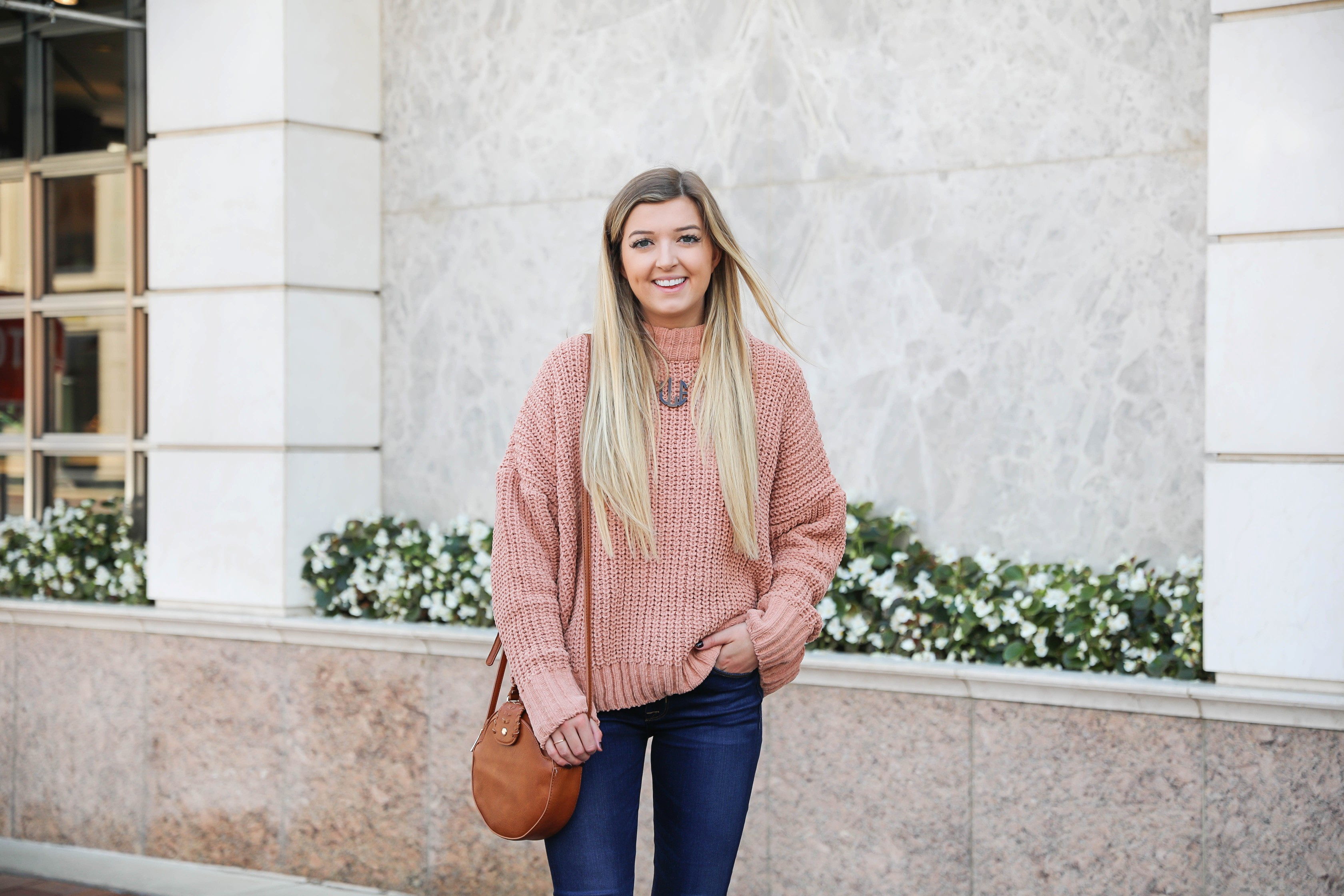 The SOFTEST Sweater for Under $40 | OOTD + Moving Update
The real reason I love fall is because everything I wear is SO comfy. I do not allow itchy clothing to be in my closet, so I am constantly on the hunt for the softest items out there this time of year! Although Forever 21 is inexpensive, I always have the best luck finding comfy clothing there! I snagged this sweater the other day (that comes in three colors) and I am so glad I did! It is probably the softest sweater I own (plus only $38)!
I'll talk more about this outfit below, but I wanted to talk about my apartment. My bff and I (plus one other girl I don't know that well, but who seems really awesome) are moving into a brand new duplex! I call it an apartment because there are 8 units within the building and it is owned by an apartment complex. It has been in the process of being built for about a year now! I was supposed to move into my new place on September 1st, but the day before they did not finish pouring the concrete for the driveway so they had to push it back so they could get it inspected. Well, just like any construction project, they kept running into dilemmas. Fast forward 10 days and we are still not approved to move in!
Luckily they will prorate our rent for this month, but it's annoying because I am so excited to move! I have rescheduled with my movers three times now. I finally had to say, "I will call you when I get the official okay to move in." Haha! Luckily they are family friends so they were really understanding, I still felt bad though. I am getting so antsy! I am hoping today is the day we get the call that we can move! Tomorrow is my momma's birthday so if they call tomorrow I will probably wait until Thursday so I can spend the day with her. It's going to be a crazy week between (maybe) moving, working, homework, a test, and her bday!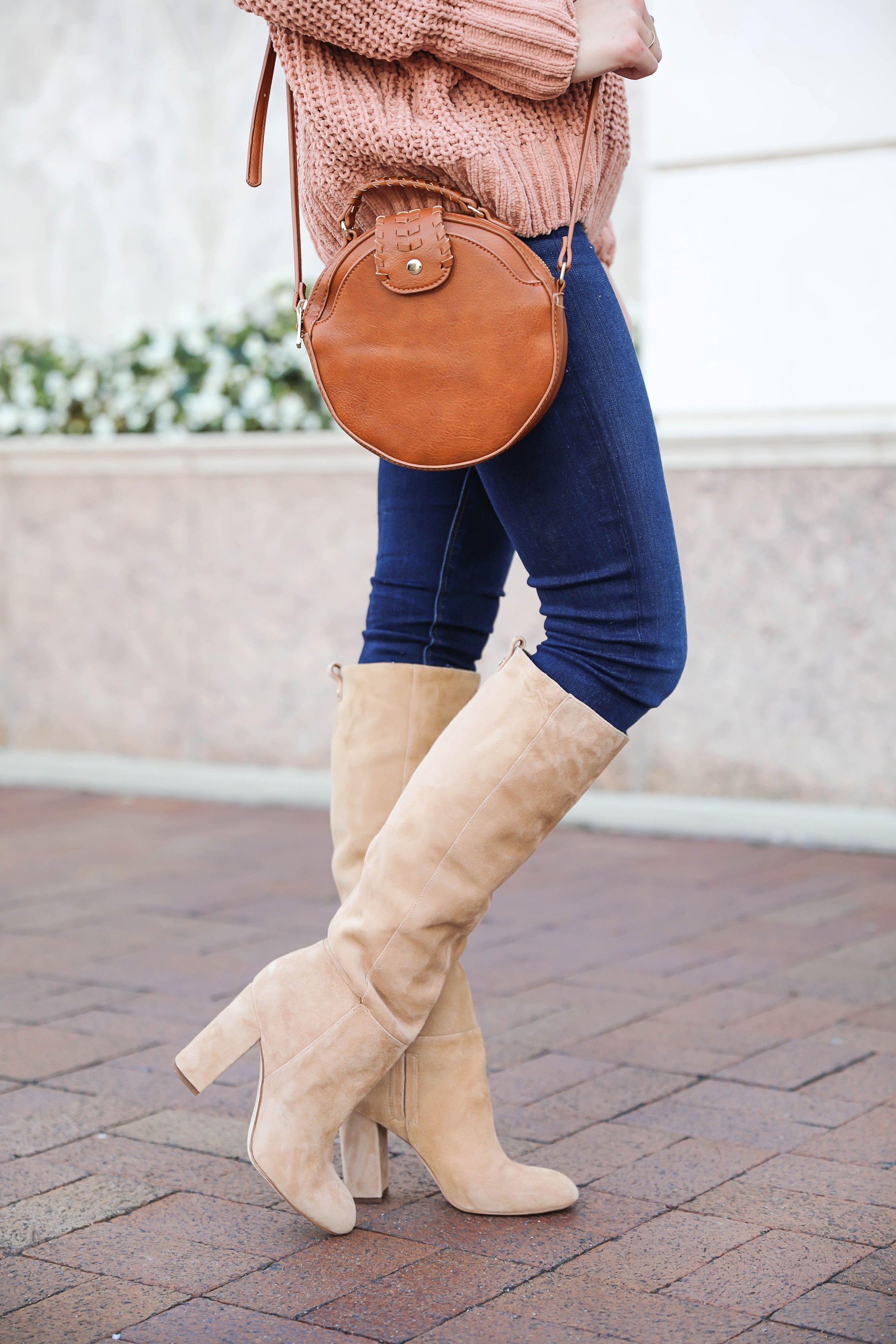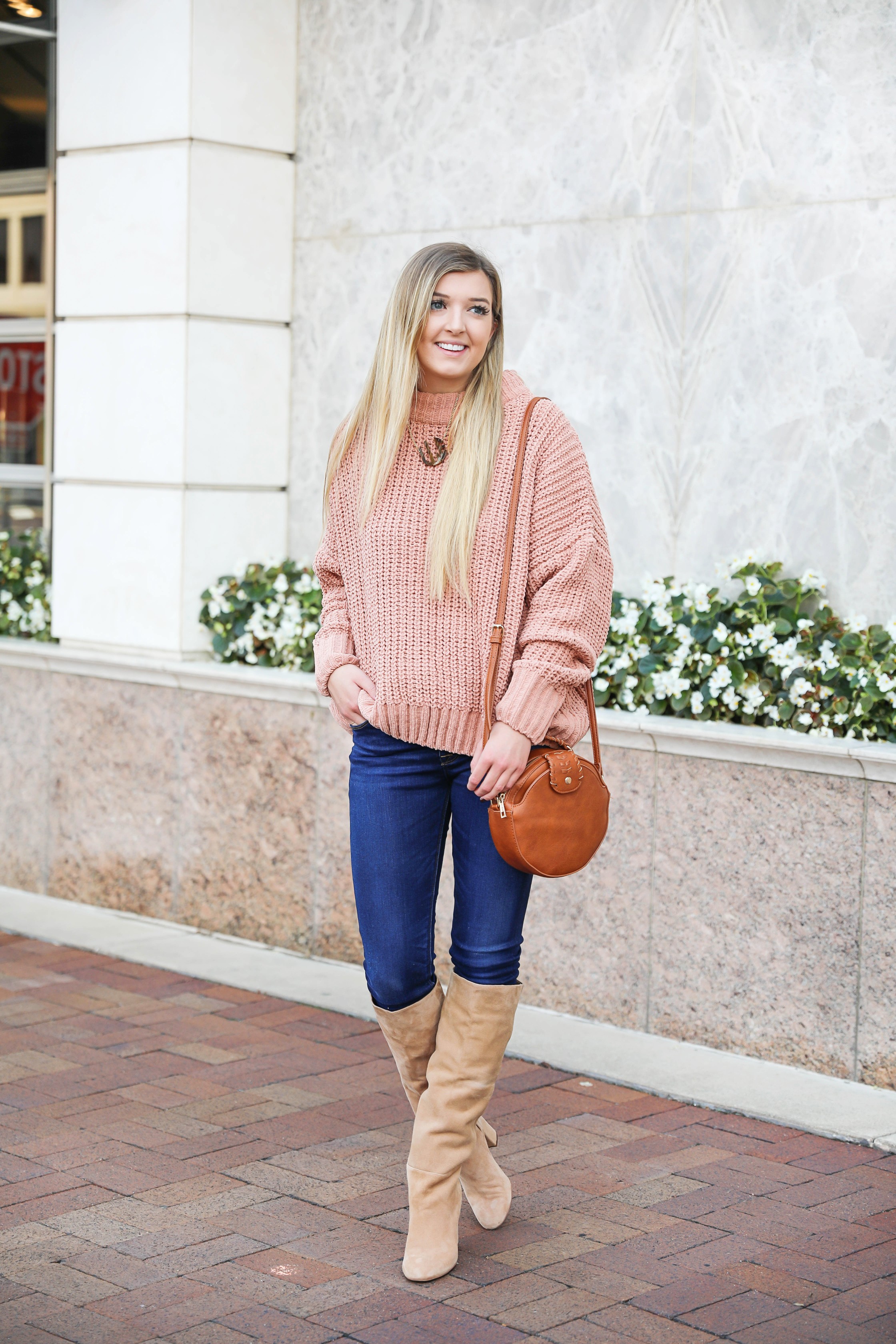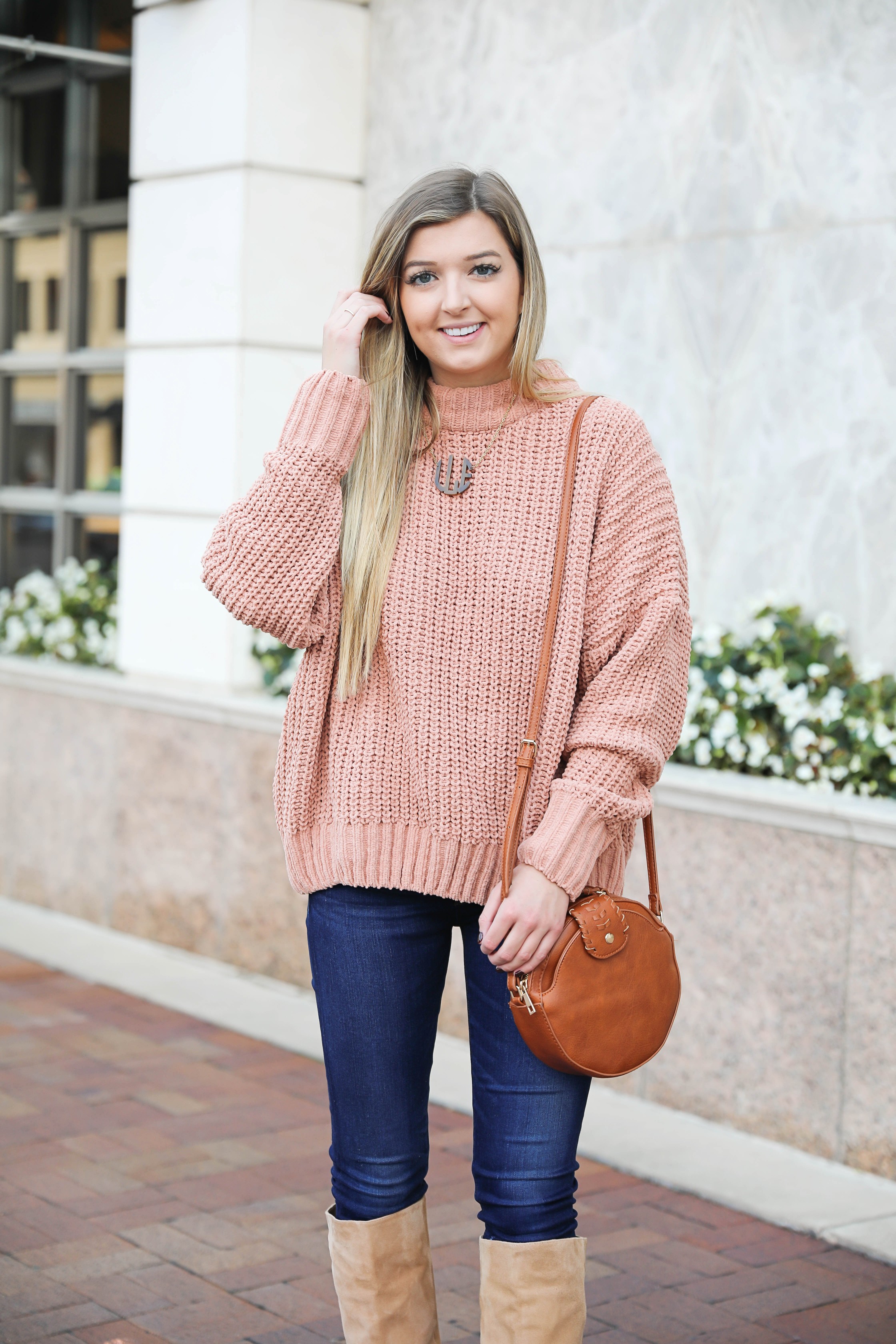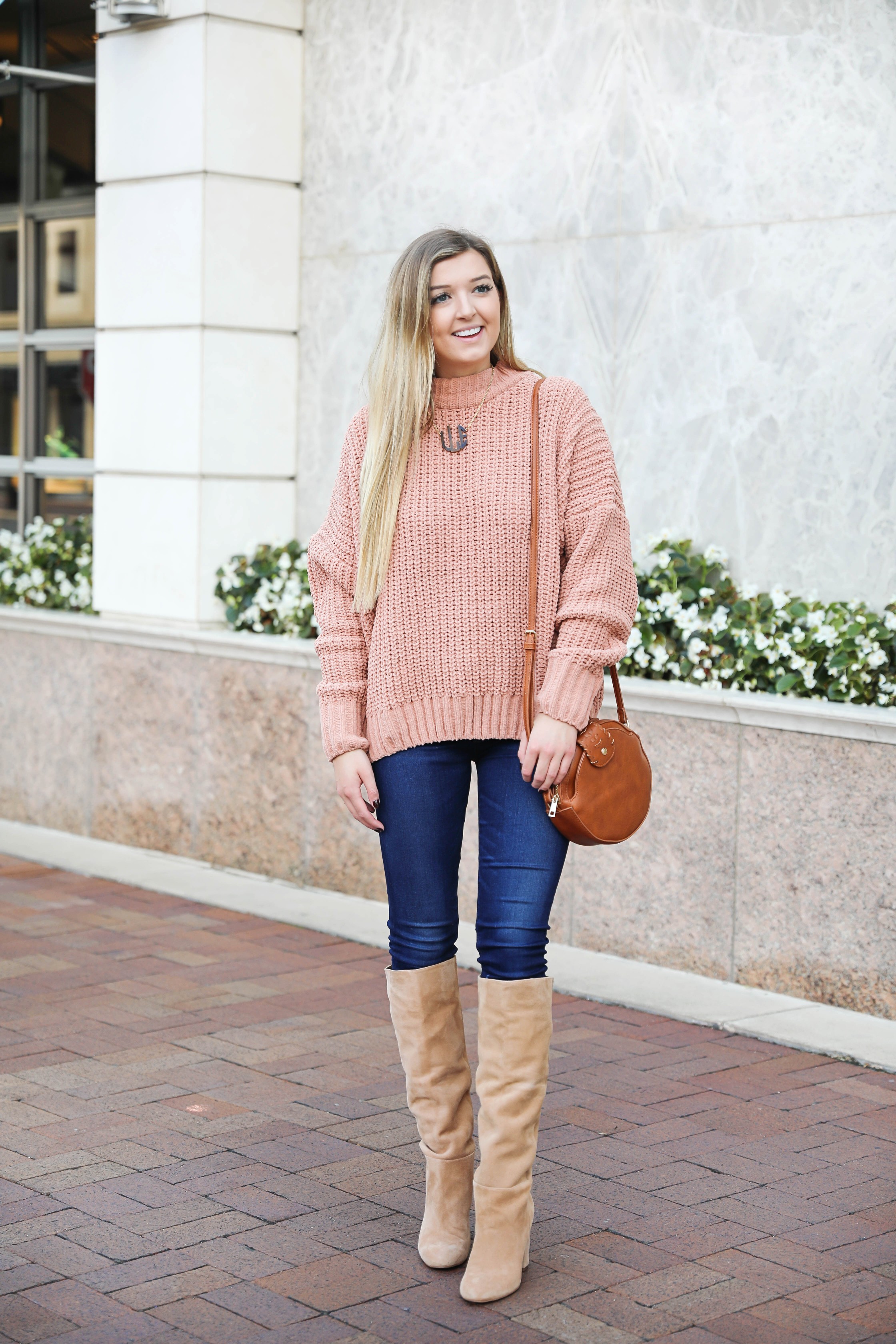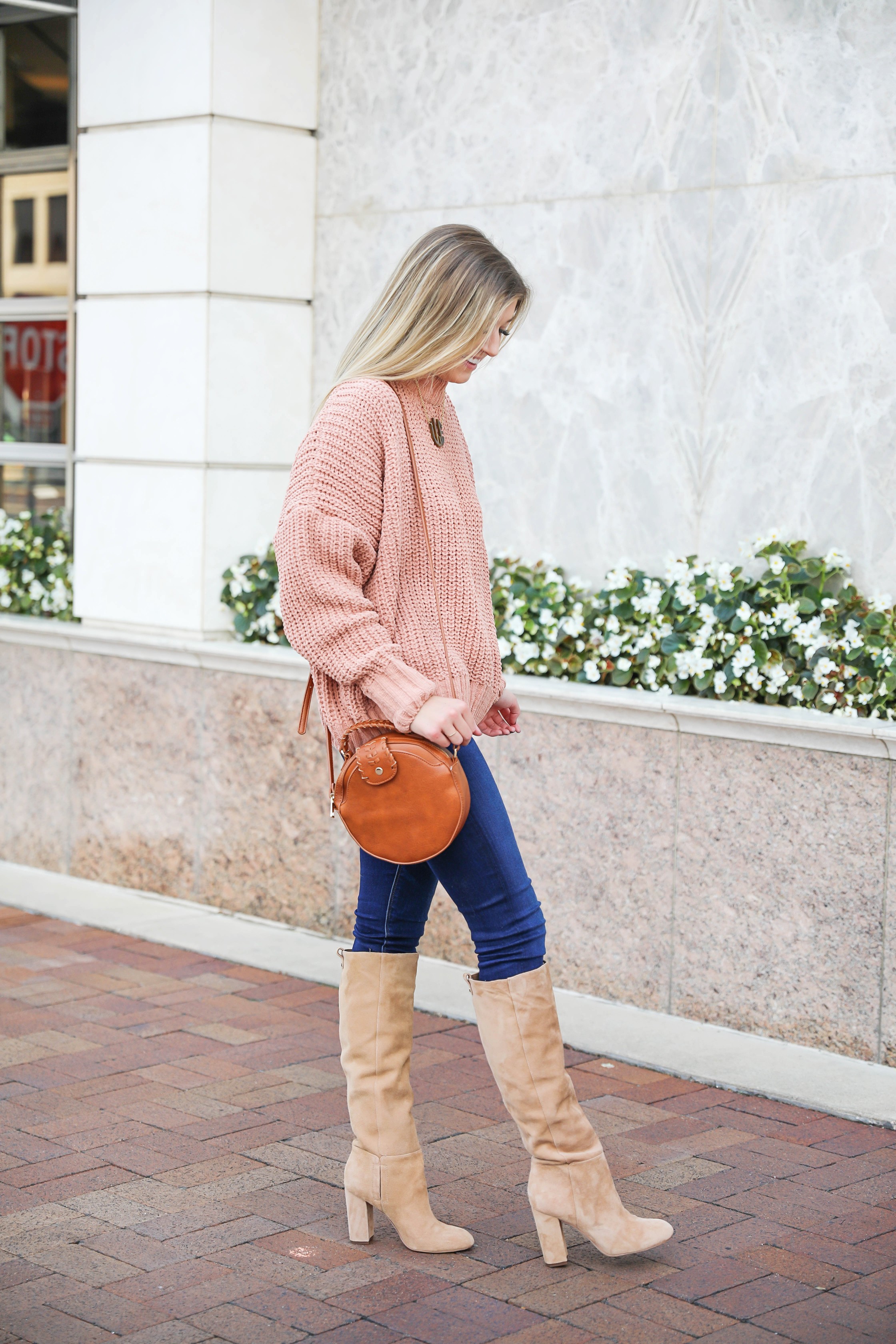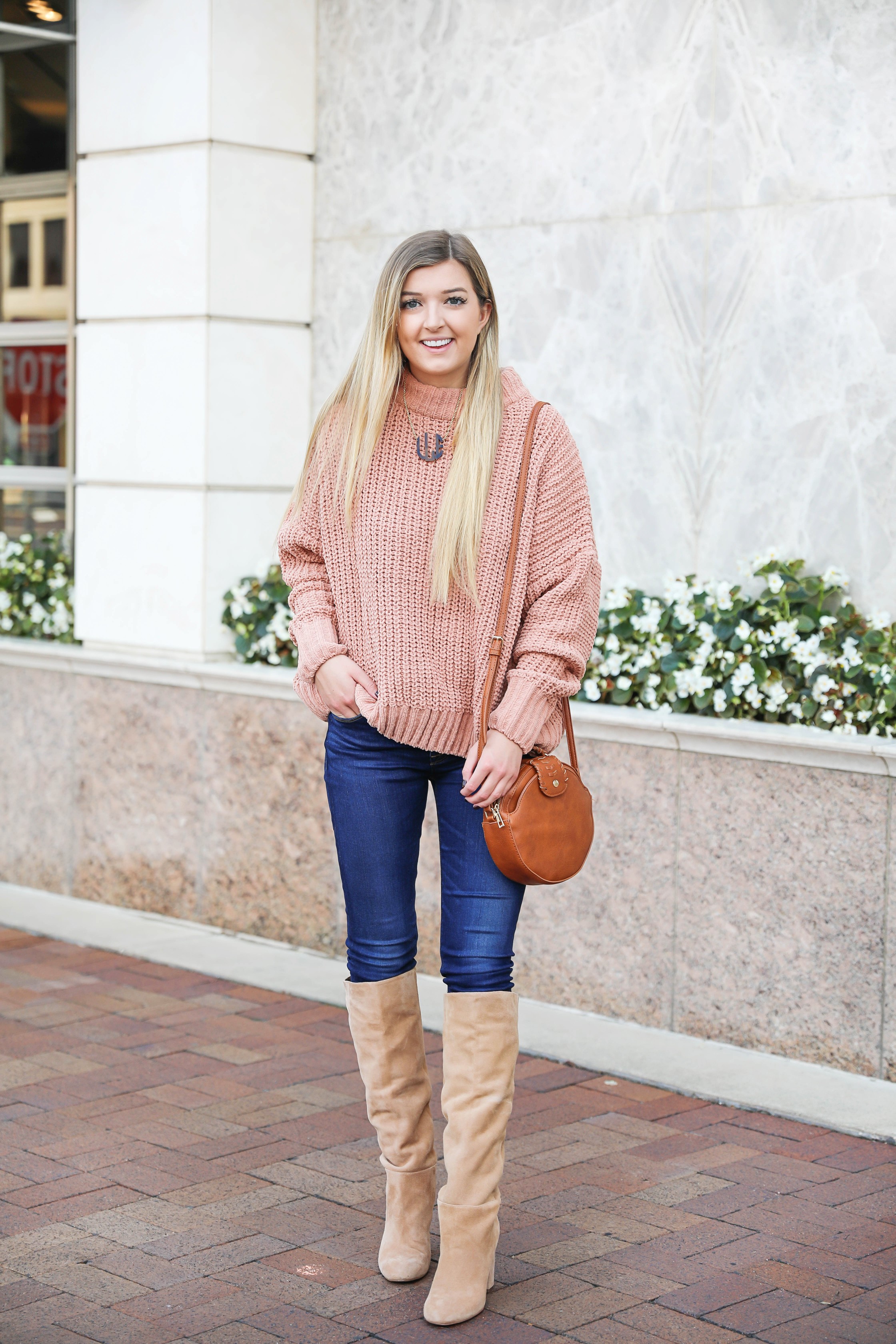 I paired the sweater with dark denim and my favorite tan boots for fall! These were probably my favorite purchase during the Nordstrom sale, but I would 100% buy them again at full price if I had to! I think the color is so cute and they look good with almost any outfit for fall! I also threw on my monogram necklace that Harper and Jewels sent me last year. This is the perfect fall necklace because of the colors!
I hope you guys have an amazing Tuesday!

xoxo,
Laure Emily Lindmark
Copyright © 2018 dailydoseofcharm.com