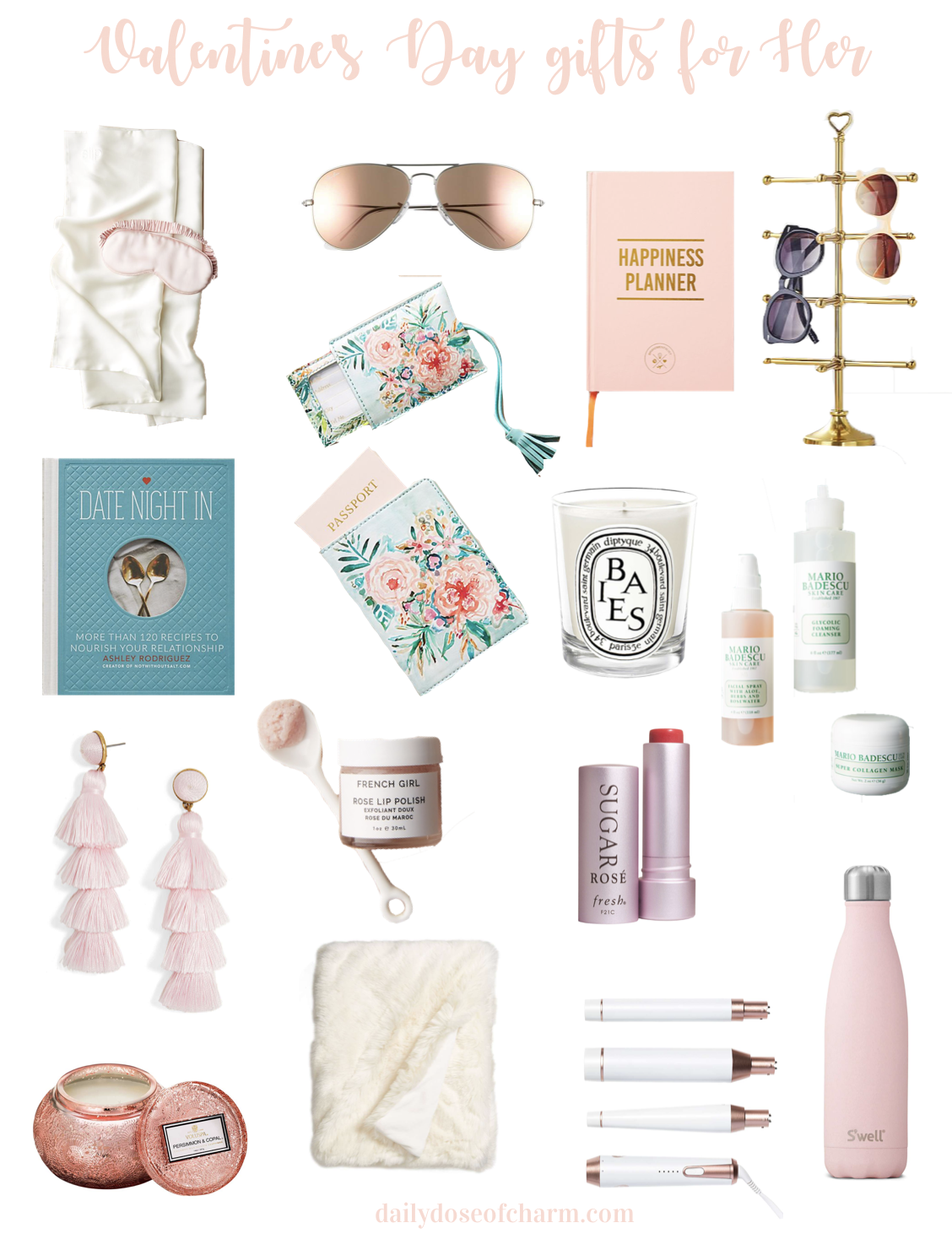 Valentine's Day Gifts for Her | Roundup
I am really excited about my posts this week, with everything that has been going on in my life my blog hasn't been my main focus anymore… which stinks because it's my passion and it's what makes me so happy so it's what I should be focusing on in these hard times! So, after giving myself a bit of a break last week and this last weekend (I still posted, but just didn't put 100% into the posts), I am ready to kick ass this week! I am kicking off Monday's post with a simple roundup of Valentine's Day gifts because I had a crazy, emotional, busy weekend and wasn't able to shoot. However, get ready for some good posts this week! I am so excited!
Anyways, here are my roundup of cute Valentine's Day gifts from her. If you are single for V-Day you can totally buy these for your galentine or yourself (treat yo self, amirite?!). Click on the actual images below to get directed to the site where you can purchase the items!
P.S. if you can't afford a fancy gift remember that's not what Valentine's Day is all about… simple bouquets of flowers, your guy/girl's favorite candy, a home cooked meal, or even a love letter are all amazing gifts to give someone you love! It's the thought that counts!

 xoxo,
Lauren Emily Lindmark
Copyright © 2018 dailydoseofcharm.com