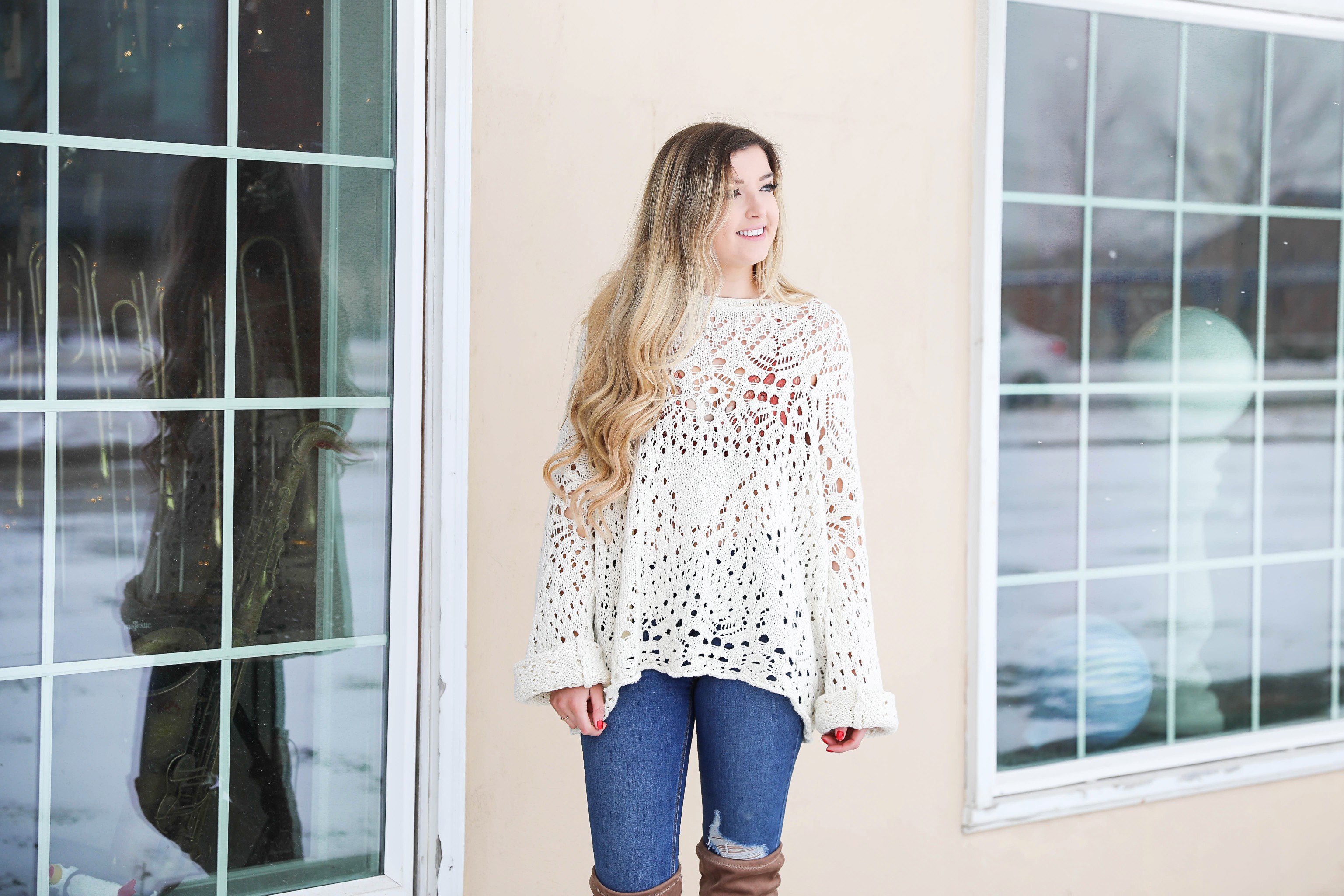 Cutest Crochet Sweater | OOTD
I am baaaackk! Okay, so I didn't really "leave," but in my mind I sort of did since I haven't been living life to the fullest lately. I haven't been as passionate about my blog and I have been going through the motions. I am kind of over talking about everything that has been going on in my life, but I posted about being officially single again if you want to read that here. I was actually pretty content when I posted that, but not too soon after a ton of other unexpected shit hit the fan and it just caused me to need a little break. I spent a lot of time with my fam and best friends and I am finally starting to feel like myself again! I am so done with whining about the bad things in life (…but thank you to everyone in my life that has been there for me). I am back to focusing on being happy again!
And you know what makes me happy? This sweater. I mean seriously, I ordered this right in the middle of my shit storm (excuse my language) and when it arrived I was so excited! I wore this out on Saturday night for a cute going out look, then again yesterday as a casual weekday look! I think it may be the cutest sweater I own! On Saturday all I had at my apartment to wear were my cute little booties and I loved how it looked with this outfit! I forgot to bring them back home to shoot this look though so I tried on these over the knee boots and thought it was also a really cute look!
I put my favorite, and only, colored bralette on with this sweater! It would still look cute with one of the many white or black ones I own, but I thought a little pop of color would be cute! The one I am wearing comes in a ton of colors so y'all should check them out! My little sister just let me borrow a maroon one to wear with this sweater next time!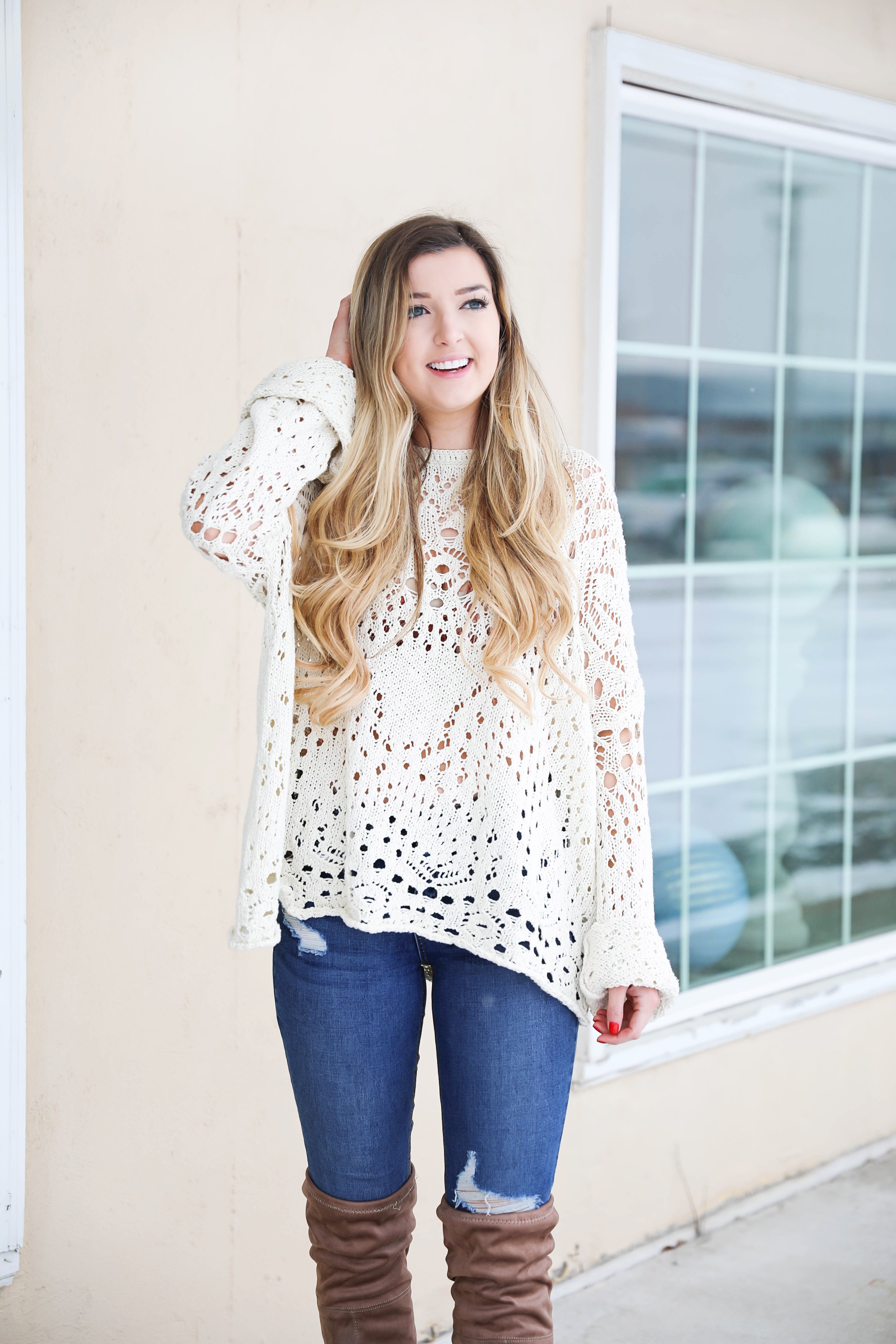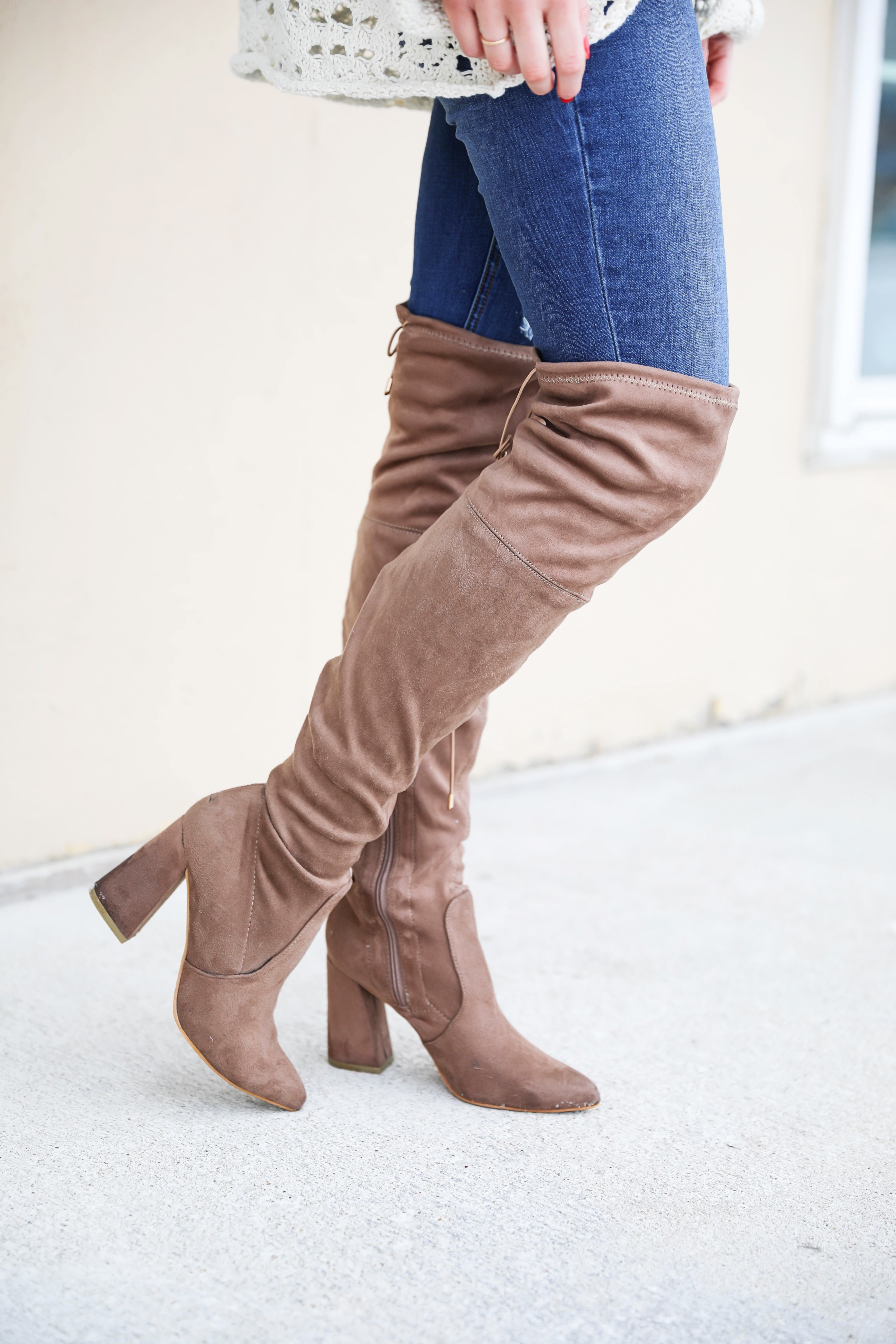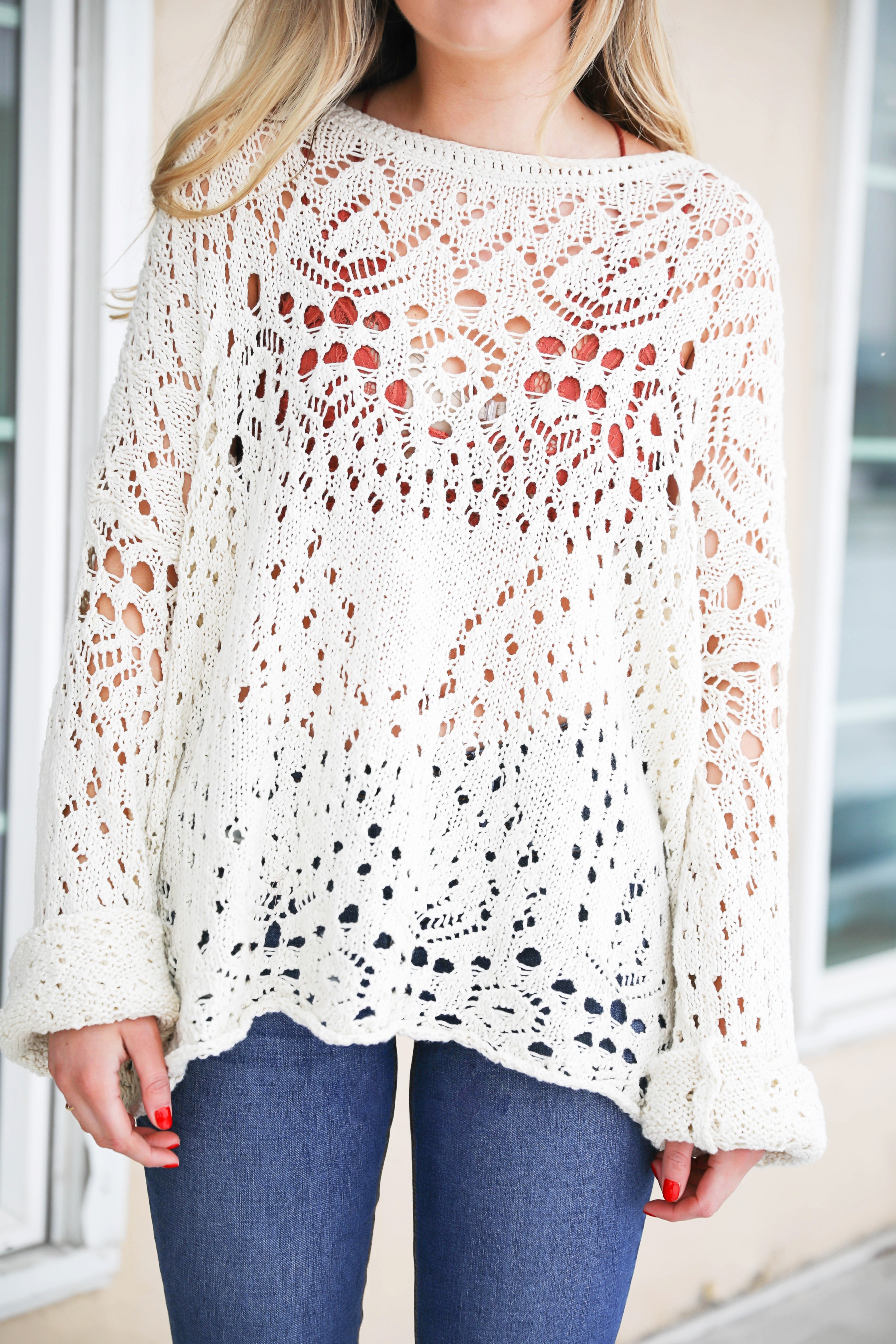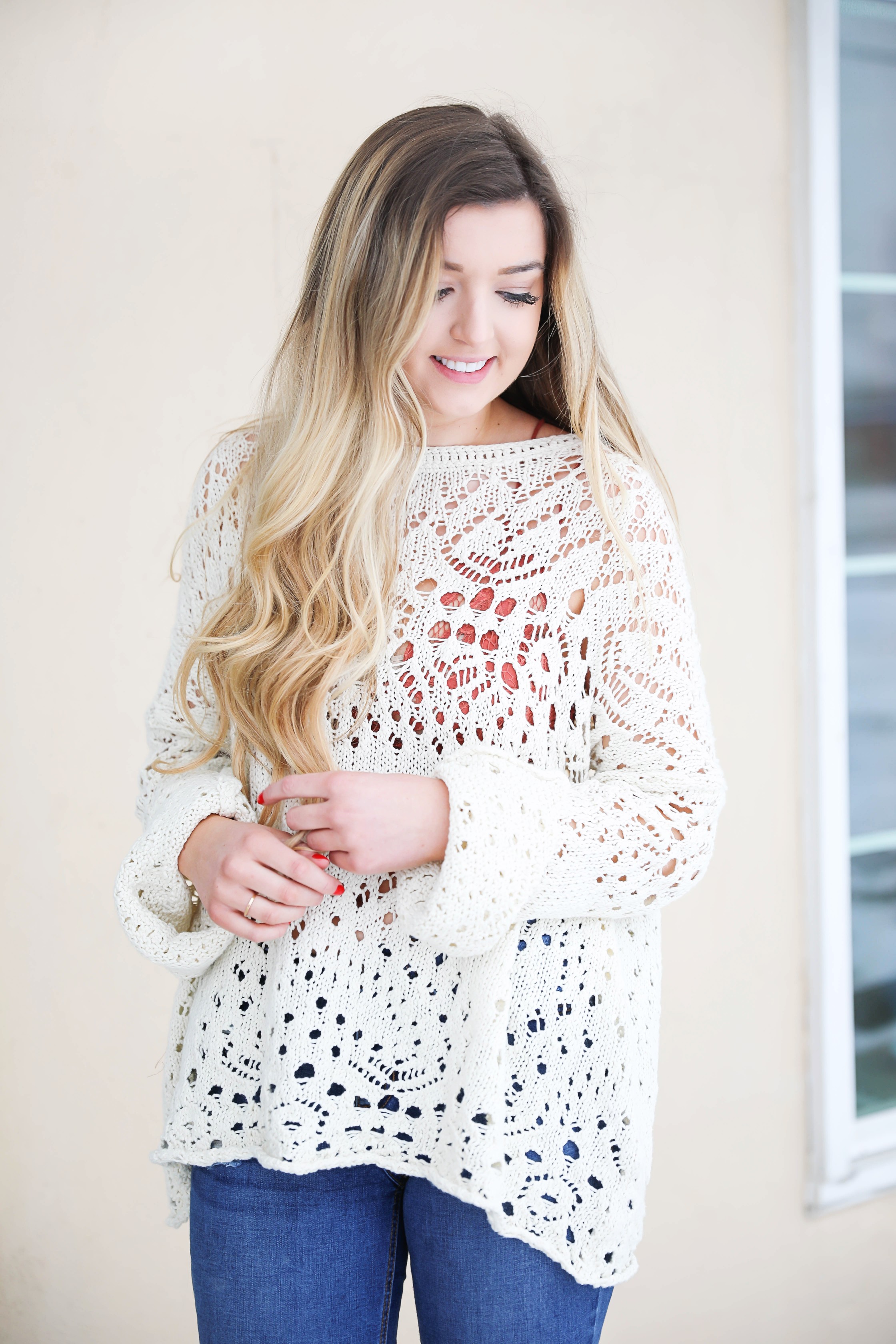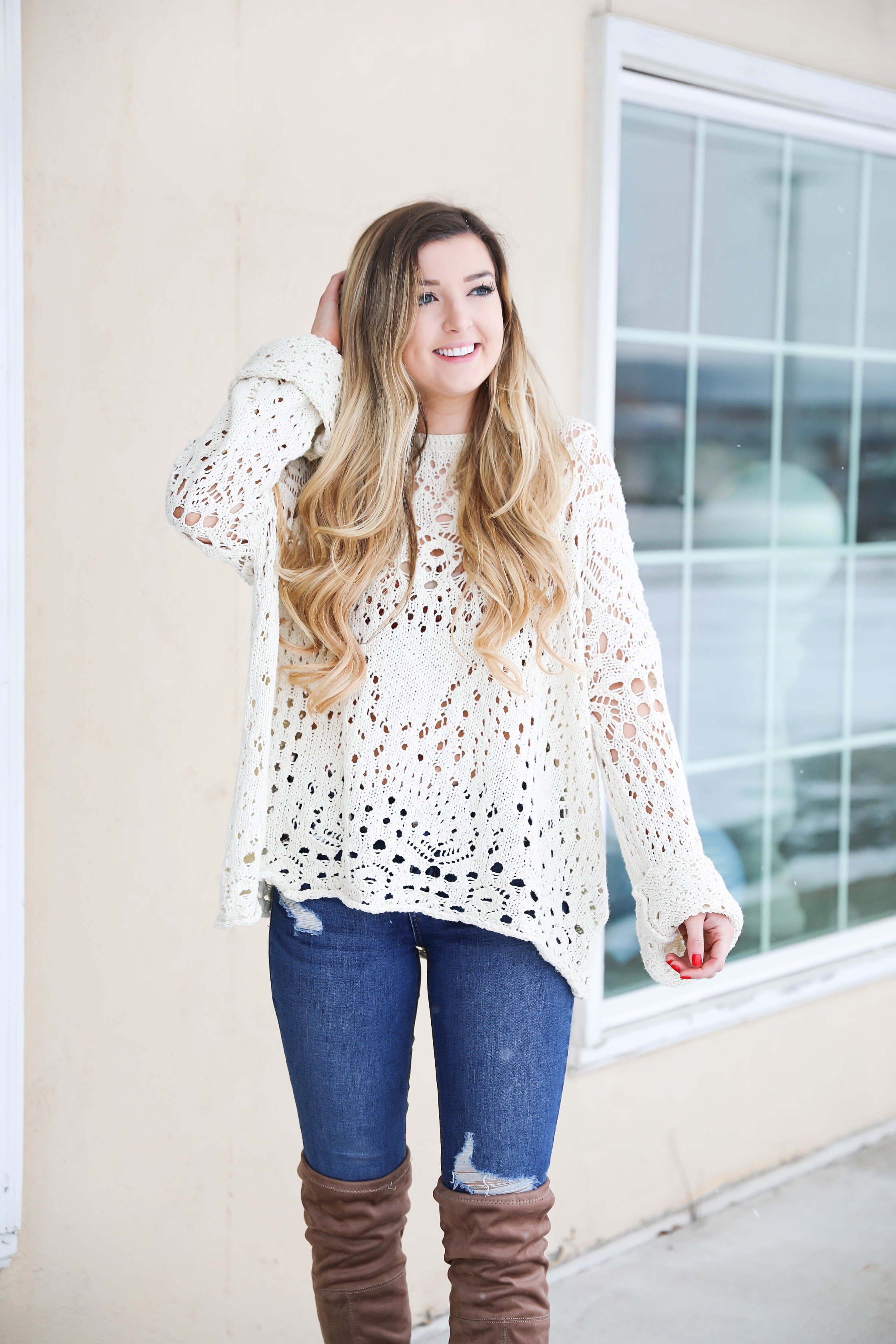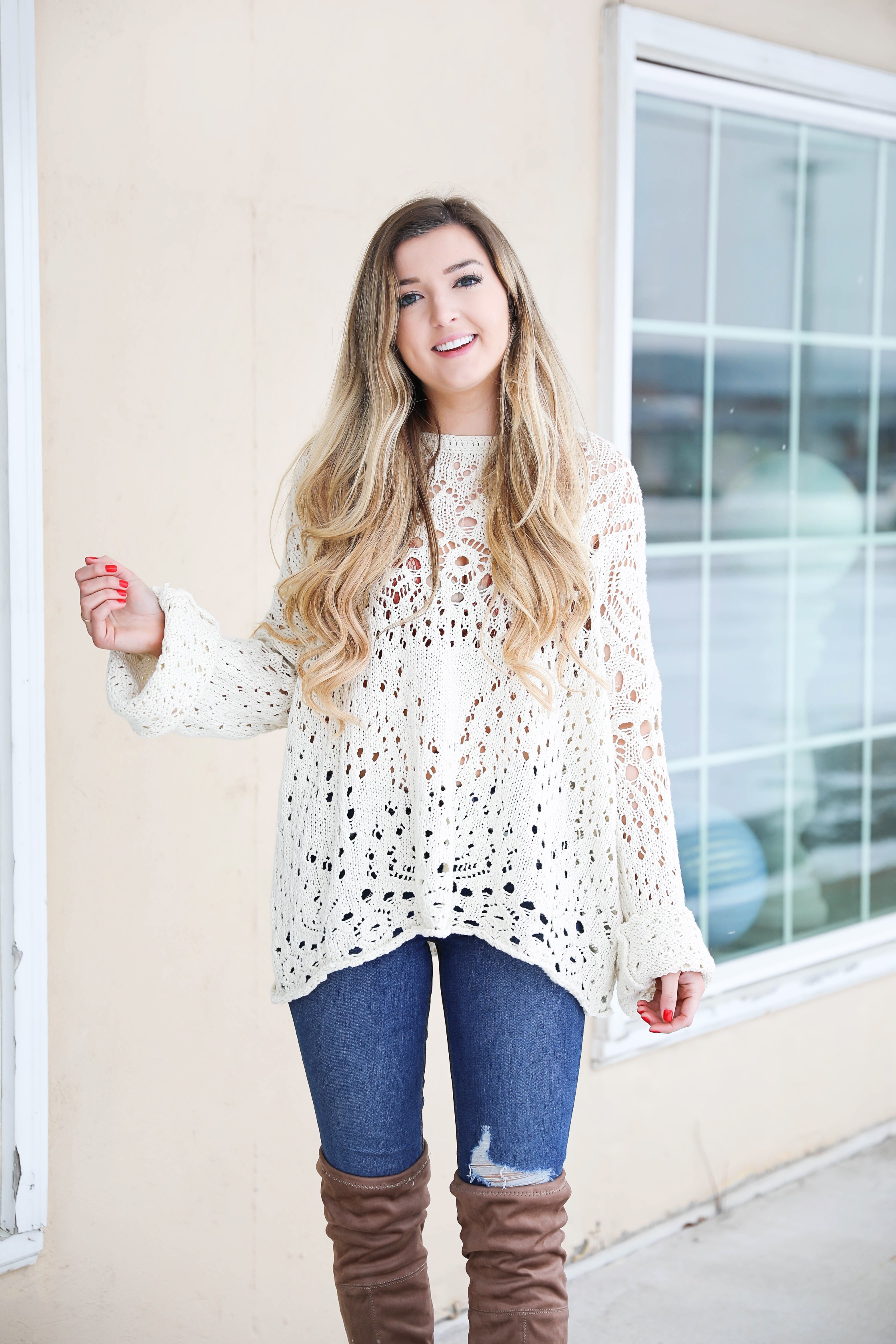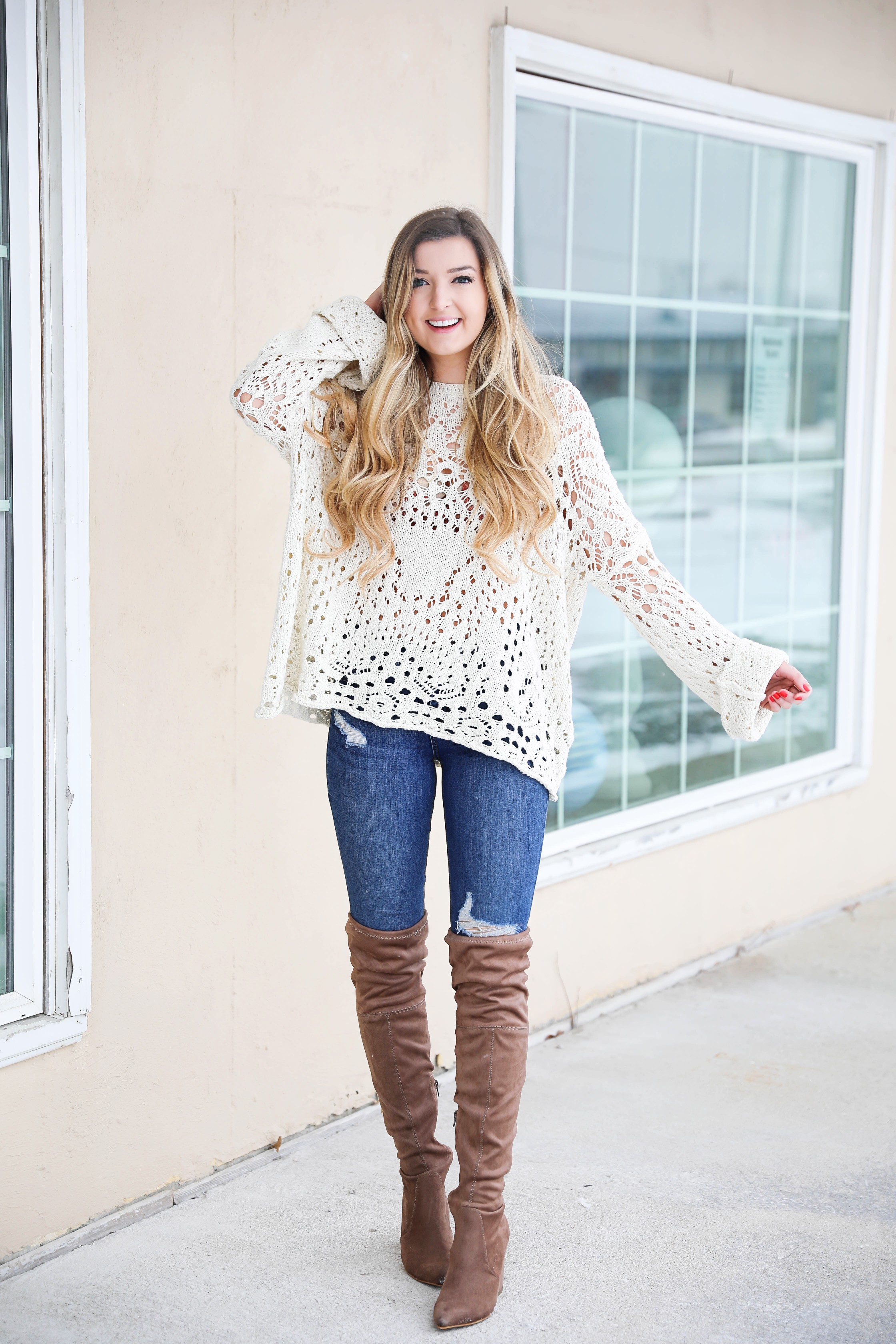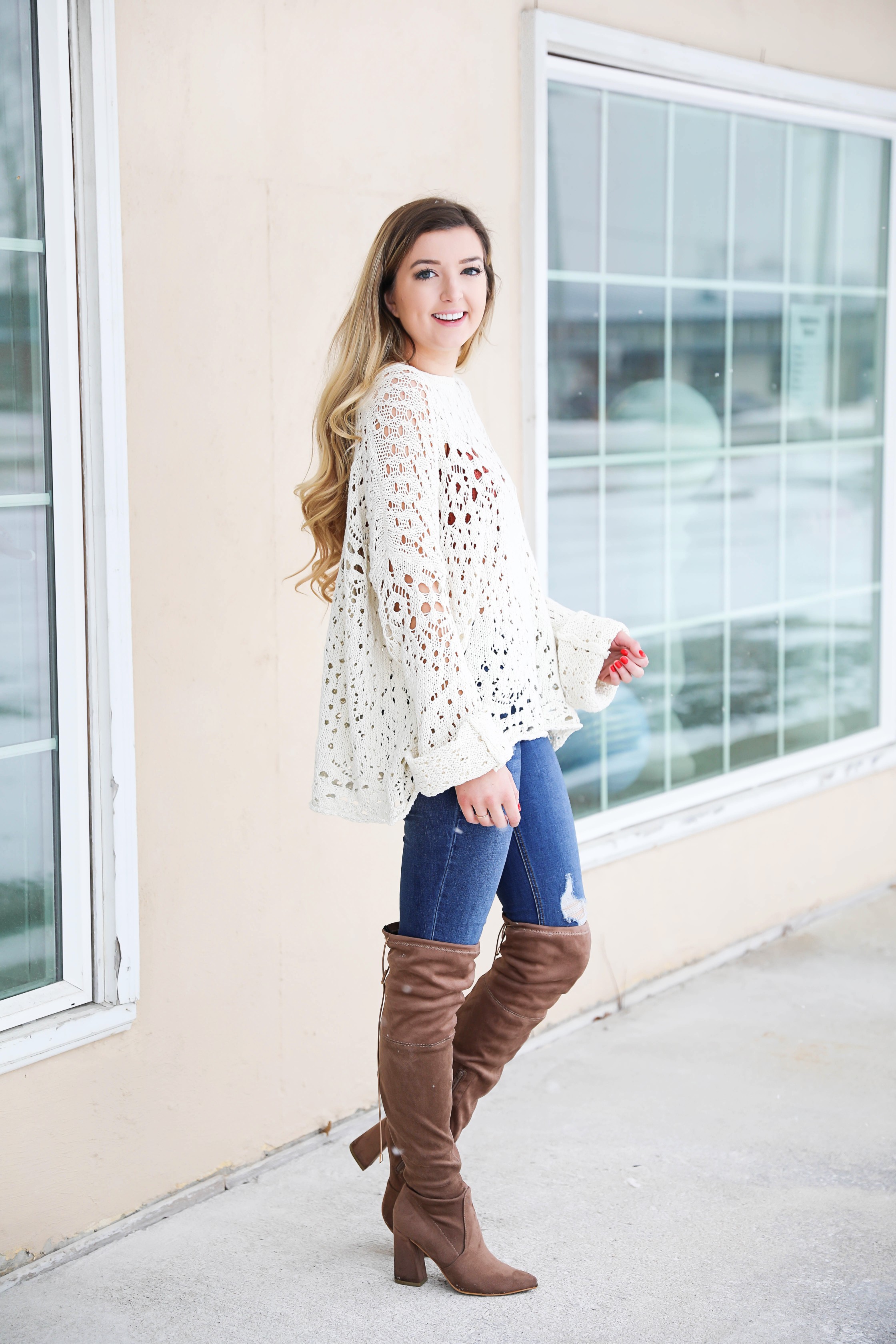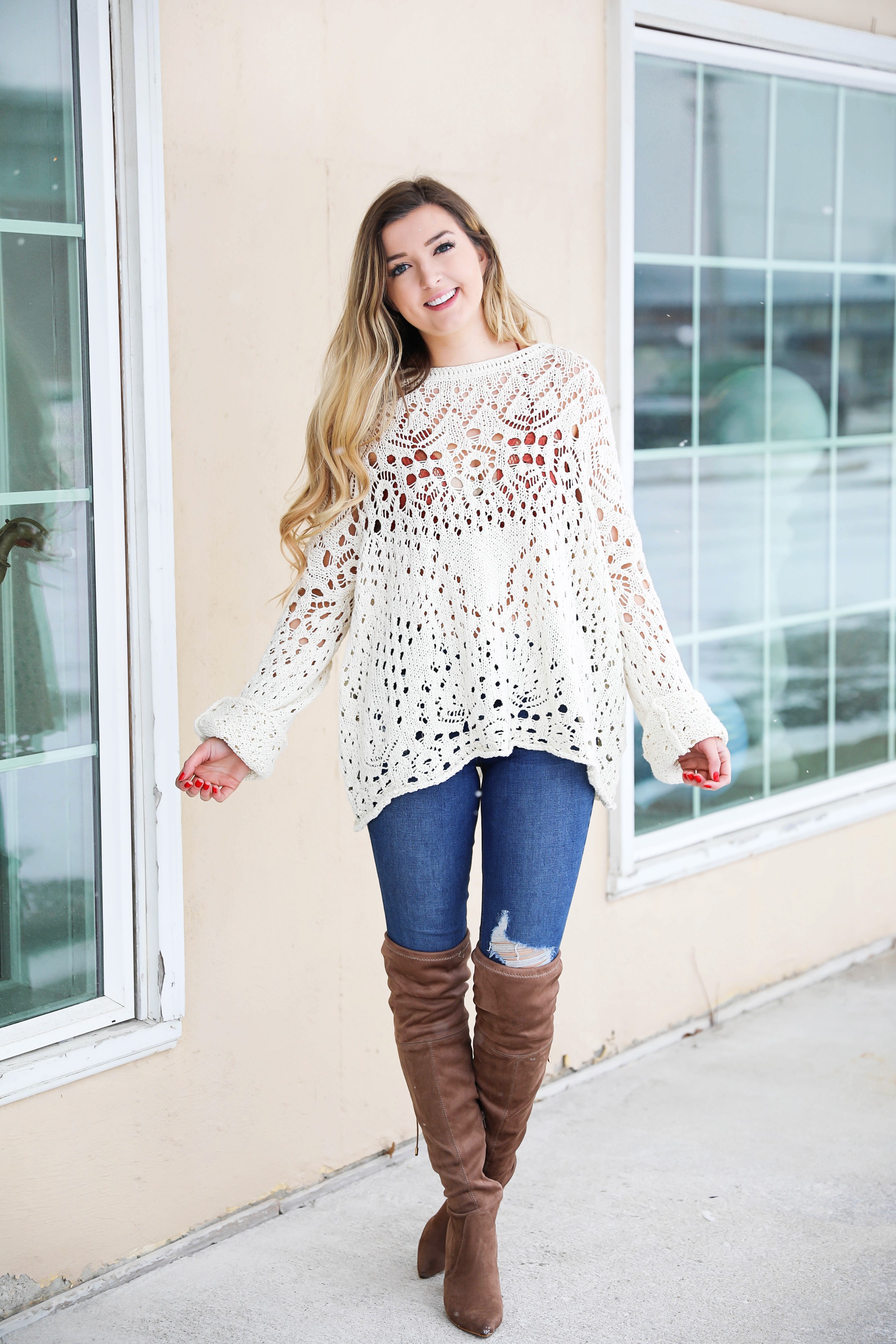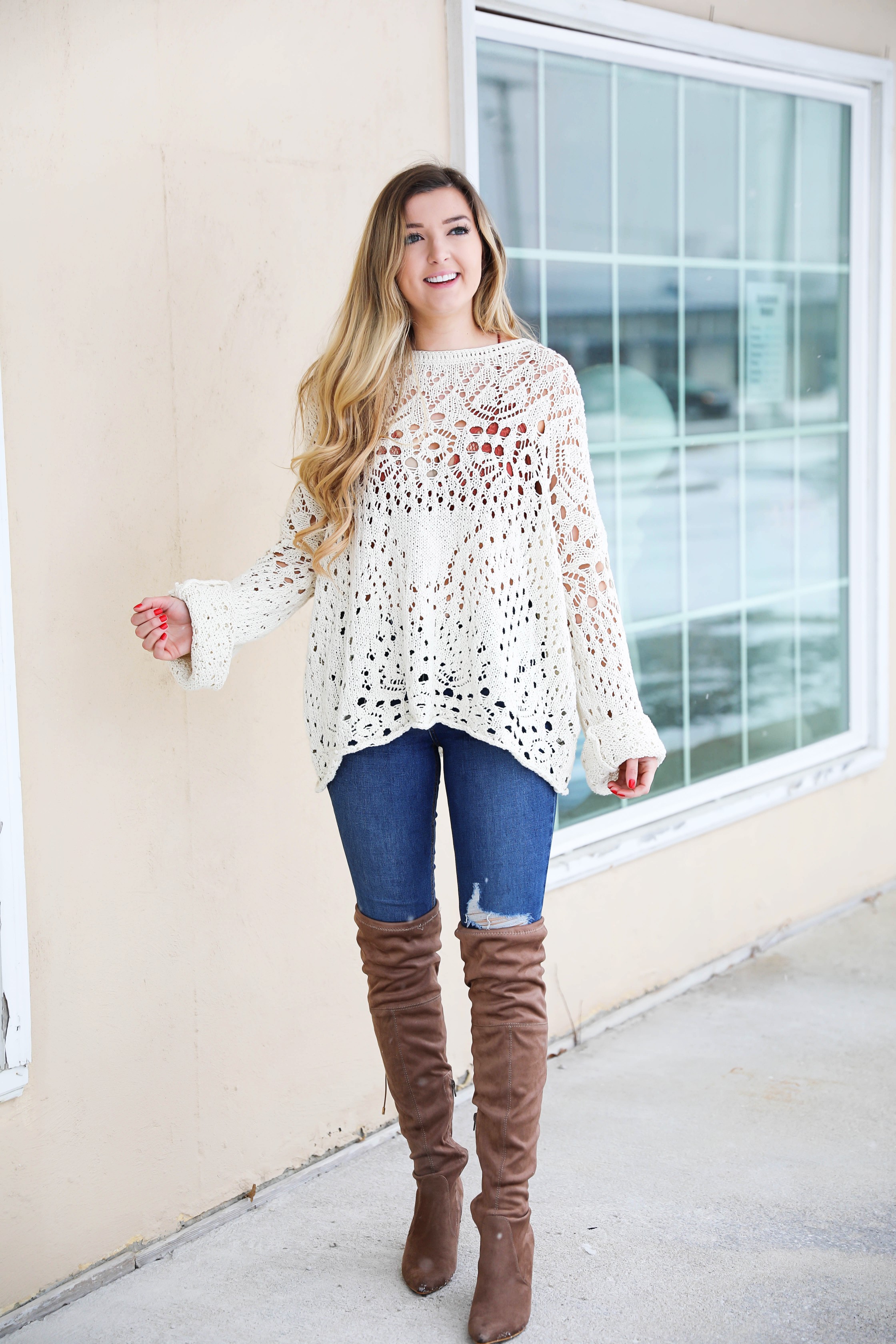 | Crochet Sweater (comes in four colors, I am wearing a size small and I rolled the sleeves) | Burnt Orange Bralette | Jeans (similar & on sale!) | Over the Knee Boots (mine were sent to me by Red Dress Boutique and are sold out, but I linked a really similar pair) |
You can actually see some snow that was falling if you look closely in these photos! Shout out to my sweet momma for helping me in the cold yesterday! We got a ton of snow unexpectedly on Sunday and we are supposed to get more tonight. I love snow, but I am kind of ready for spring – who is with me?!

xoxo,
Lauren Emily Lindmark
Copyright © 2018 dailydoseofcharm.com