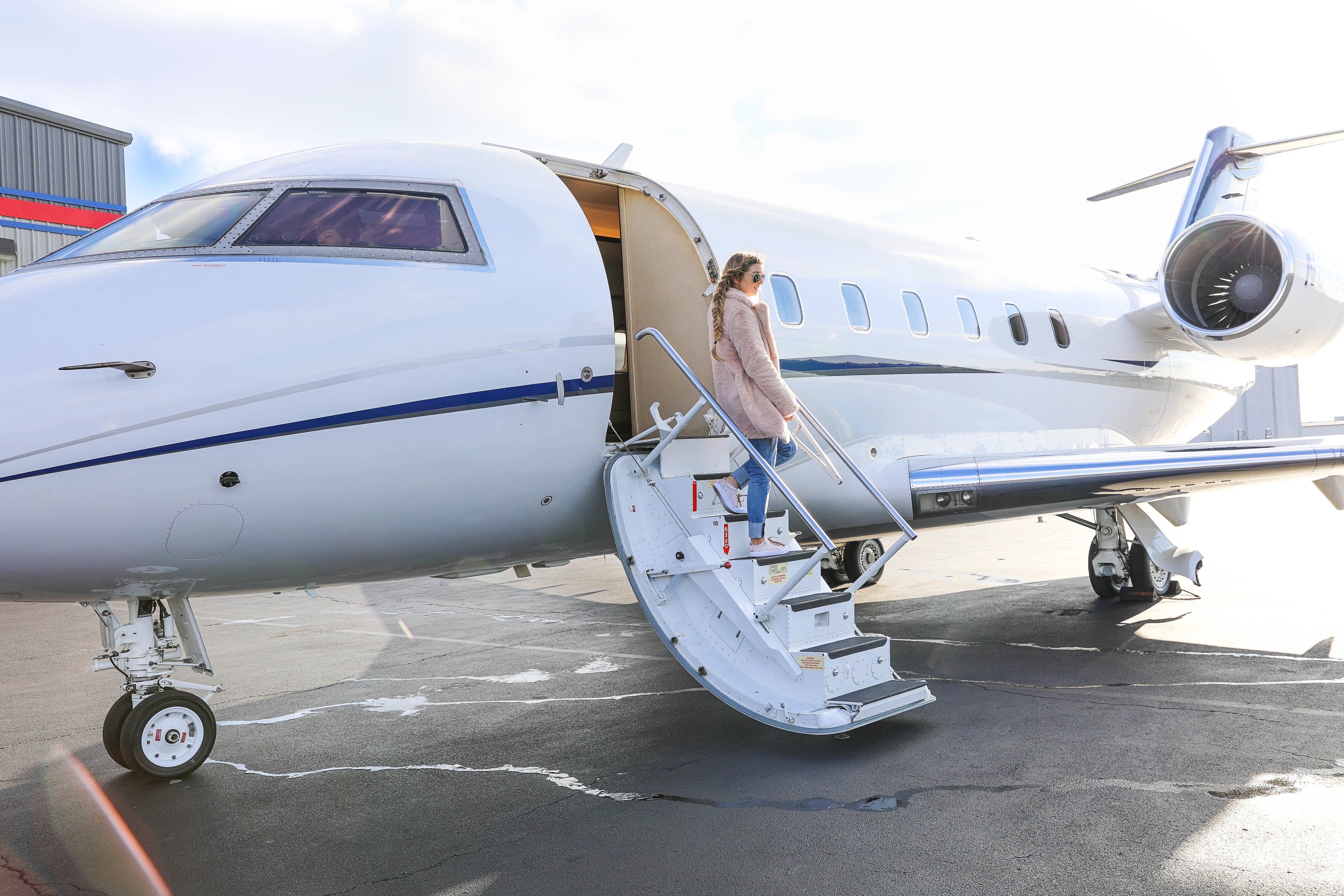 Where Did I Go Instead of New York City?! | + The Coolest Experience of My Life
I have to preface this post by saying this: I am so lucky. I pray to God every night and ask him what I did to deserve this life I have. The truth is – I don't deserve any of this! I don't deserve to have amazing parents who work their asses off for our family. I don't deserve to be able to experience all these amazing things at the age of 20. I just don't. However, I am so thankful. I am thankful for every opportunity I have, for every opportunity my family has worked for, and I am thankful to have the opportunity to work hard myself and for my future kids to give them the life I had.
As I have said a million times, my blog is my diary. Sure, my very public diary, but it's still my little piece of the internet. I wasn't sure if I was going to post this post or these photos. But to be honest, this was a once in a lifetime experience that I don't know when the next time I will get to do. So I want to document it on my blog. So if this isn't something you are into that is okay – but if you would like to know the story and find out where I am, keep reading!
So let's rewind a little. The last few months we have been planning an amazing trip to New York City, we were all set to fly out to Knoxville, Tennessee to meet up with the wonderful family we are going with (who, by the way, are also some of the most hard working and genuine people I have ever met), then we were going to fly through ATL then to NYC! If you have been watching the news, you probably can guess that we did not make it to New York City haha! The weather is insane and it just was not safe to fly.
So the day we were set to leave (Thursday), all of our flights kept getting cancelled, but at this point we still hadn't given up hope. Because – yes, while everyone is avoiding the storms us crazies were trying to figure out how to still get to New York. The parents on the trip decided to look into flying private. This is because sometimes commercial airlines cancel flights because they have other flights they want to prioritize instead. It is sort of hard to explain, but they don't always just cancel flights because the weather is "too bad," they have to make a decision which flights they want to keep in the lineup and which can get delayed and which can get canceled all based off logistics. So they were hoping if they flew private we could still get to New York. Keep in mind, we had all already booked and paid in advance for hotels, restaurants, museum tours, tickets to a broadway shows, etc. It just made the most sense to try to get there.
We ended up getting our money back for our cancelled flights and we made it to the private airport. Let me tell you, I have NEVER flown private in my life. Nor did I ever think this would happen! It was honestly all a blur, the amazing flight crew, the beautiful plane, it was a dream! A dream I did not deserve! Our captain came up to us and announced it was pretty much impossible at this point to get to New York or anywhere around it, the weather really was effecting the runways and it wouldn't have been safe. So we had a decision to make, and since we already had a plane we decided to fly somewhere else…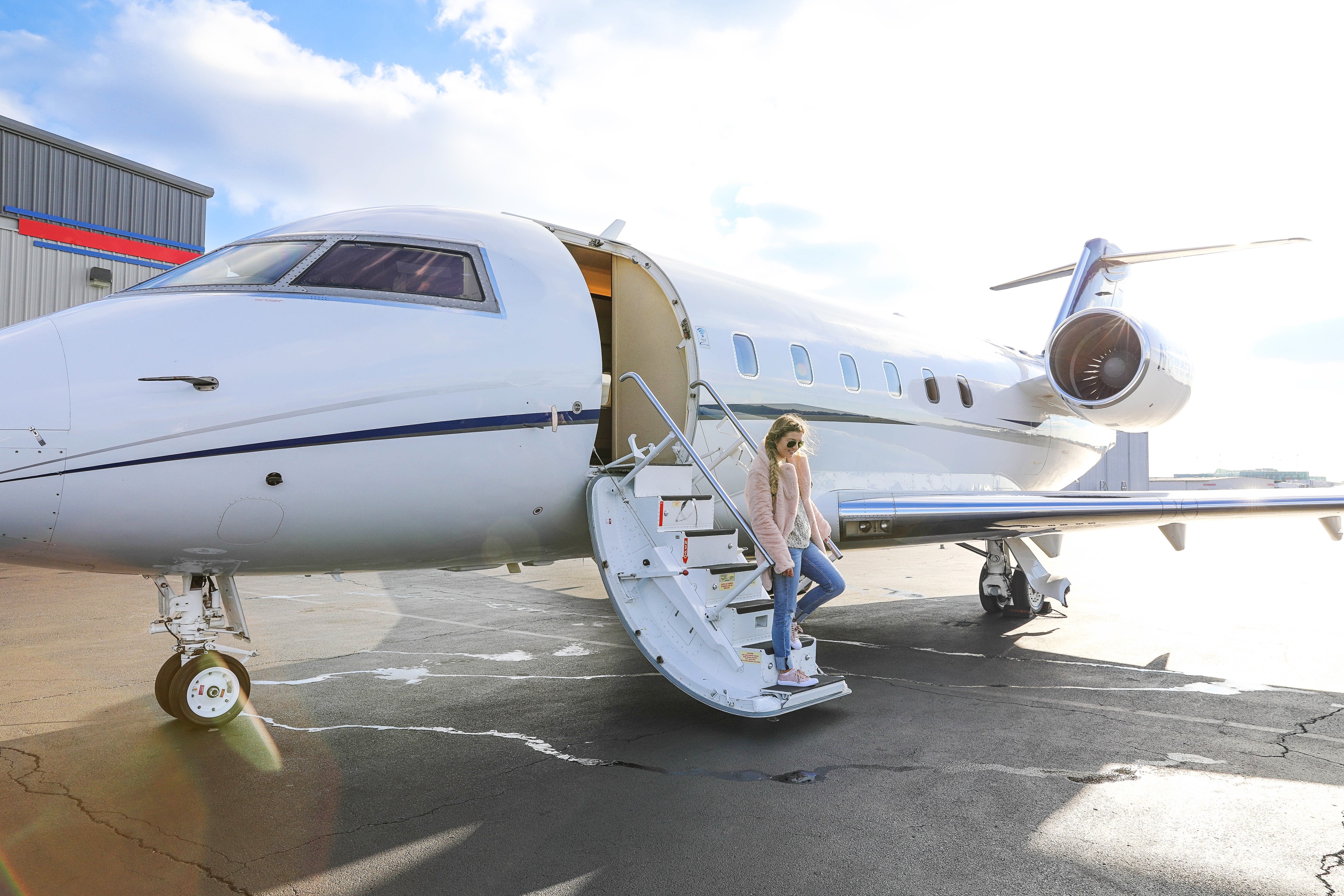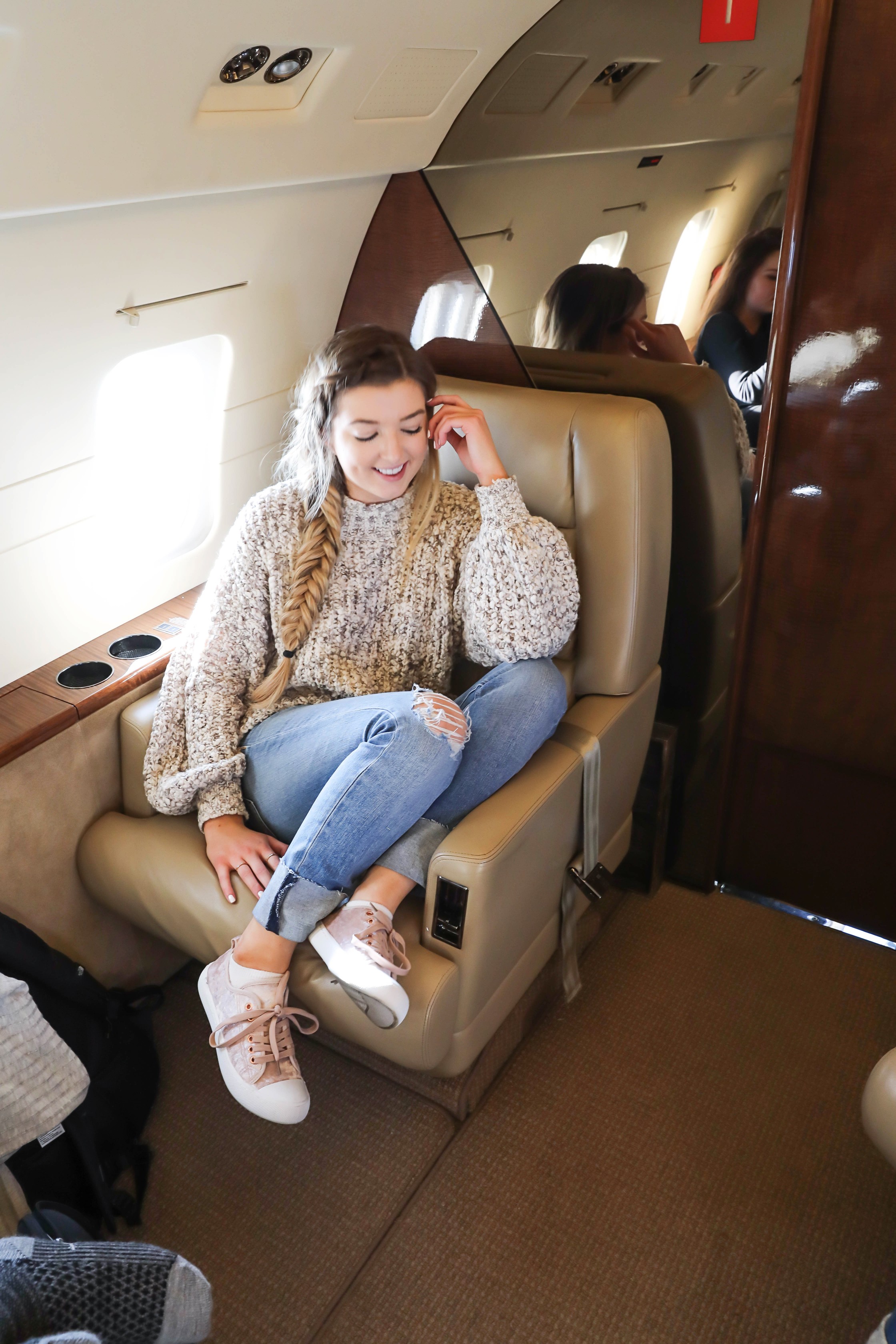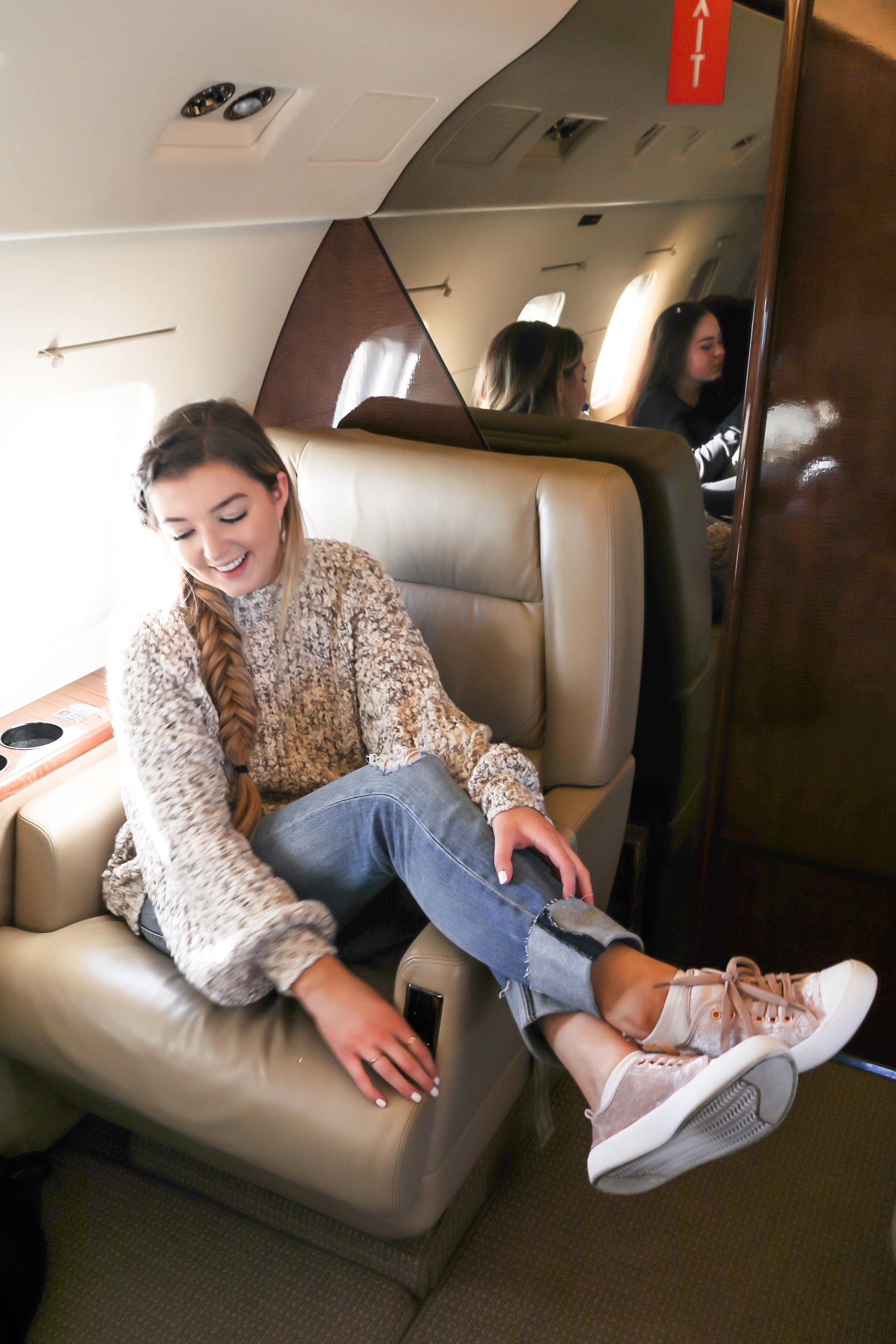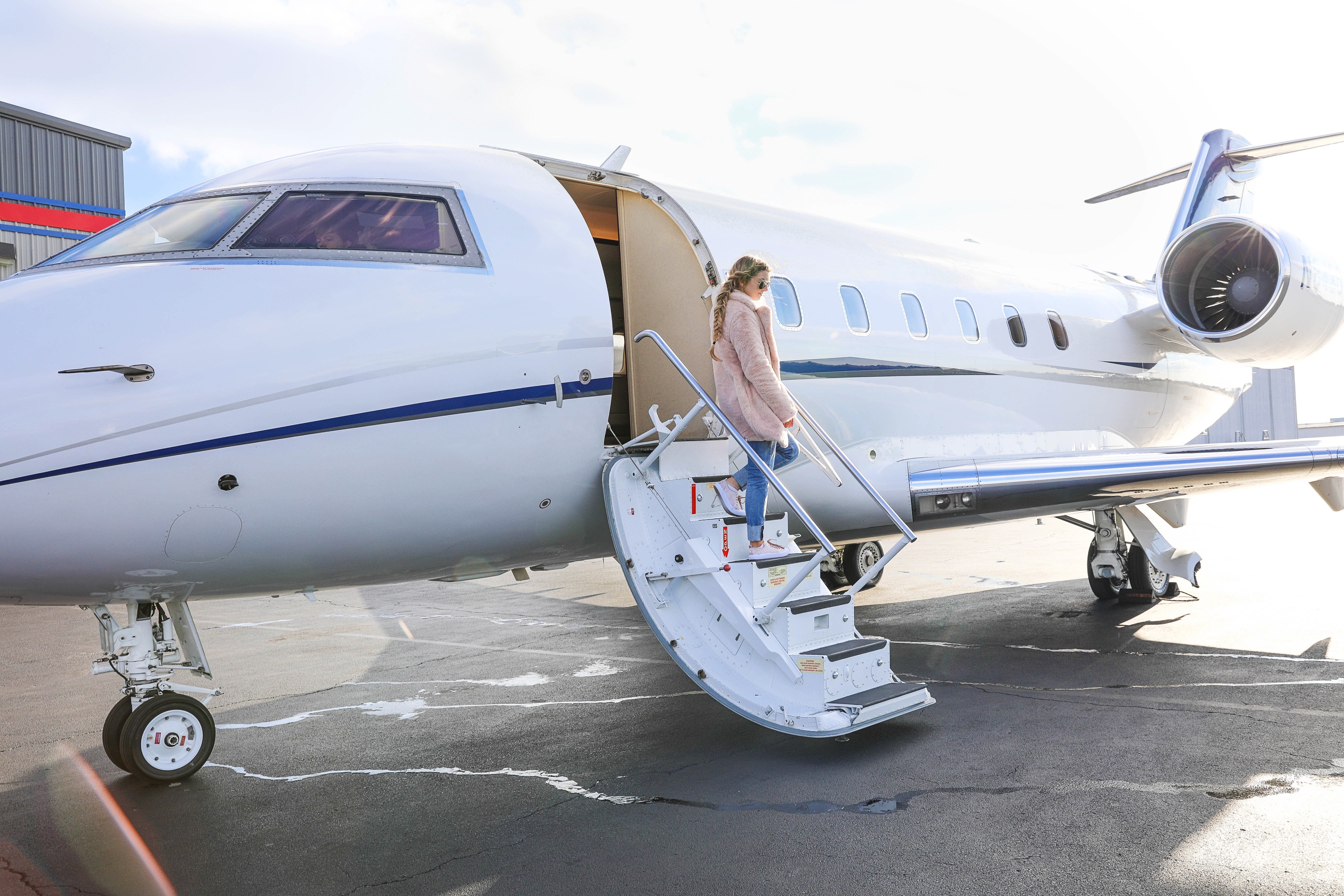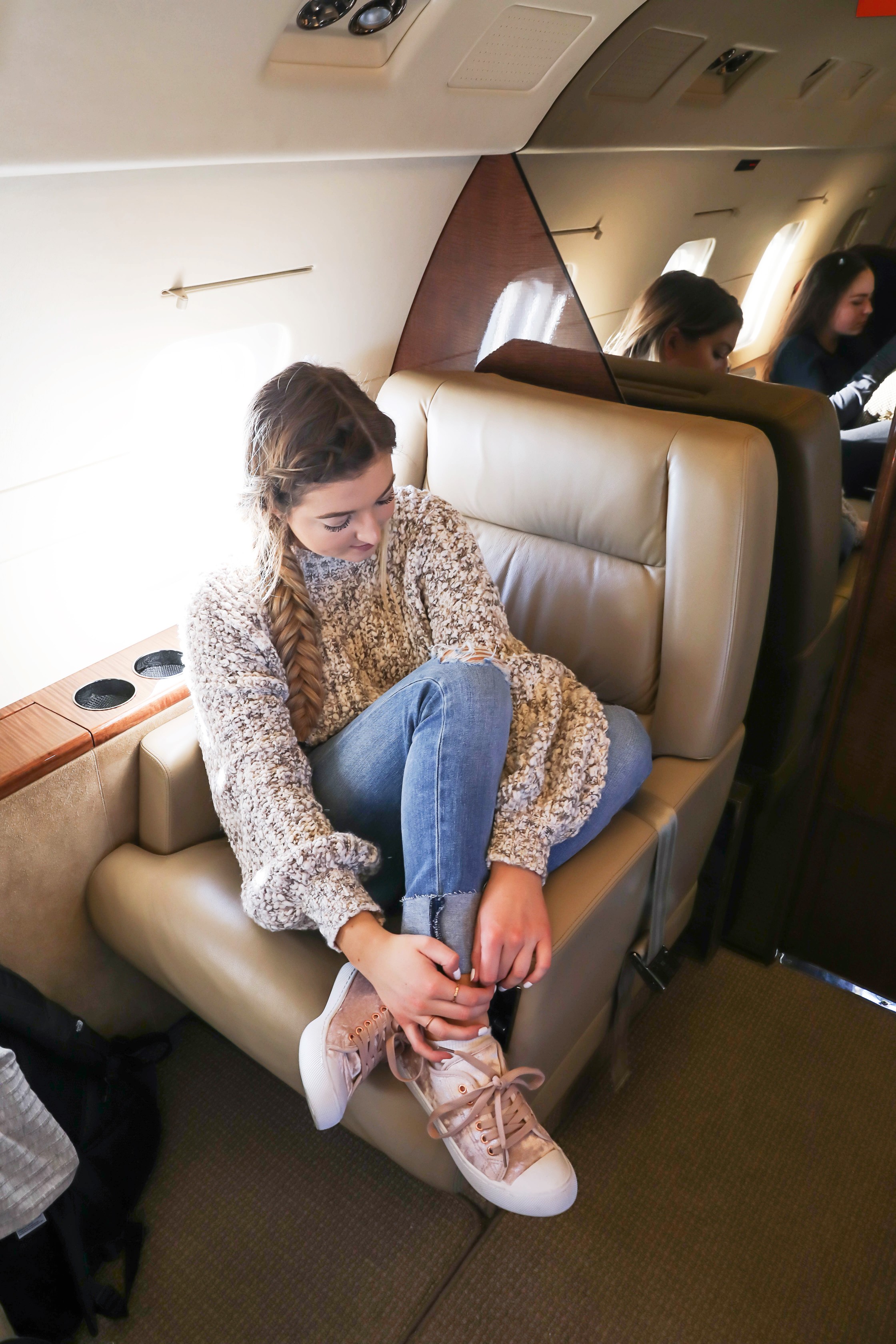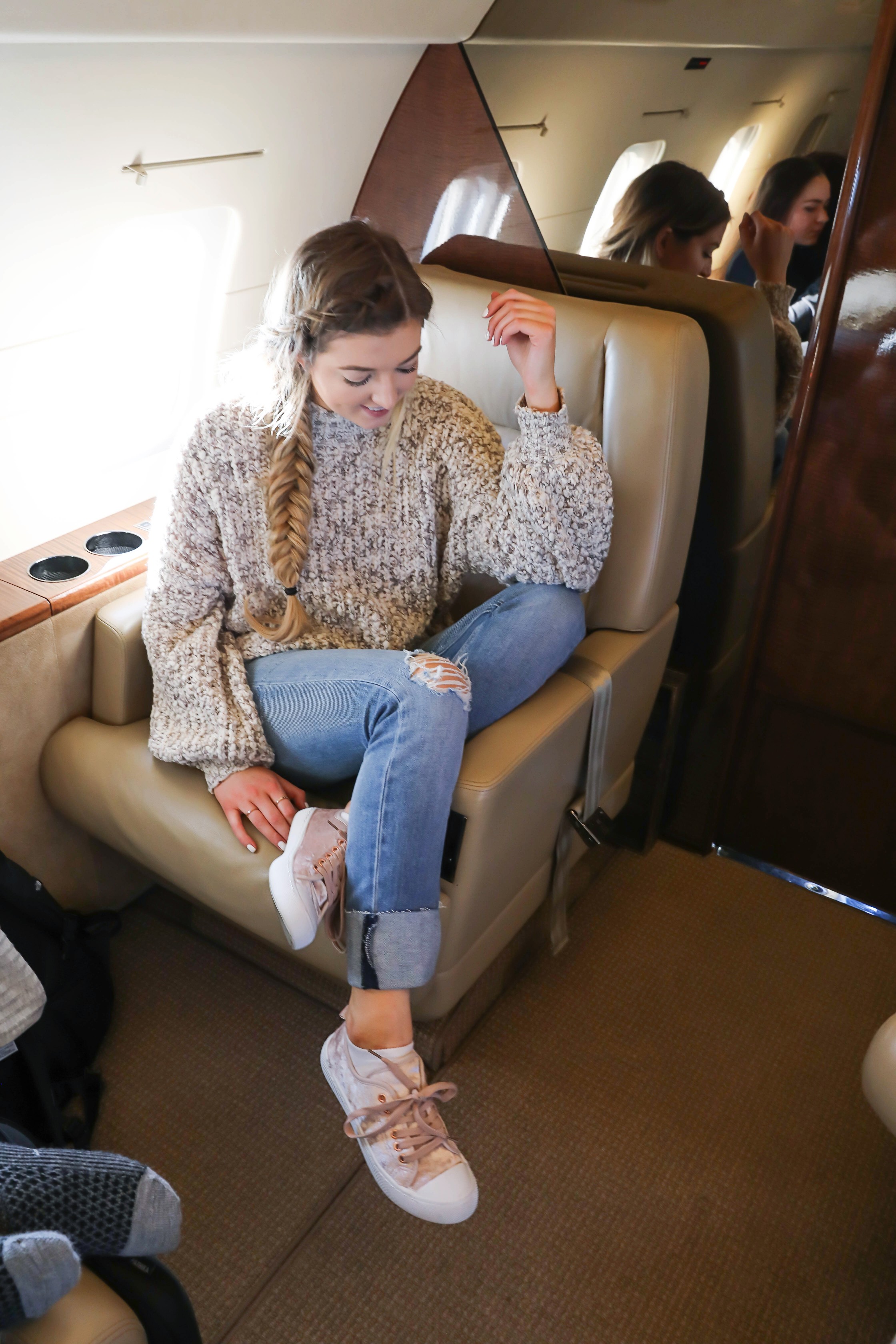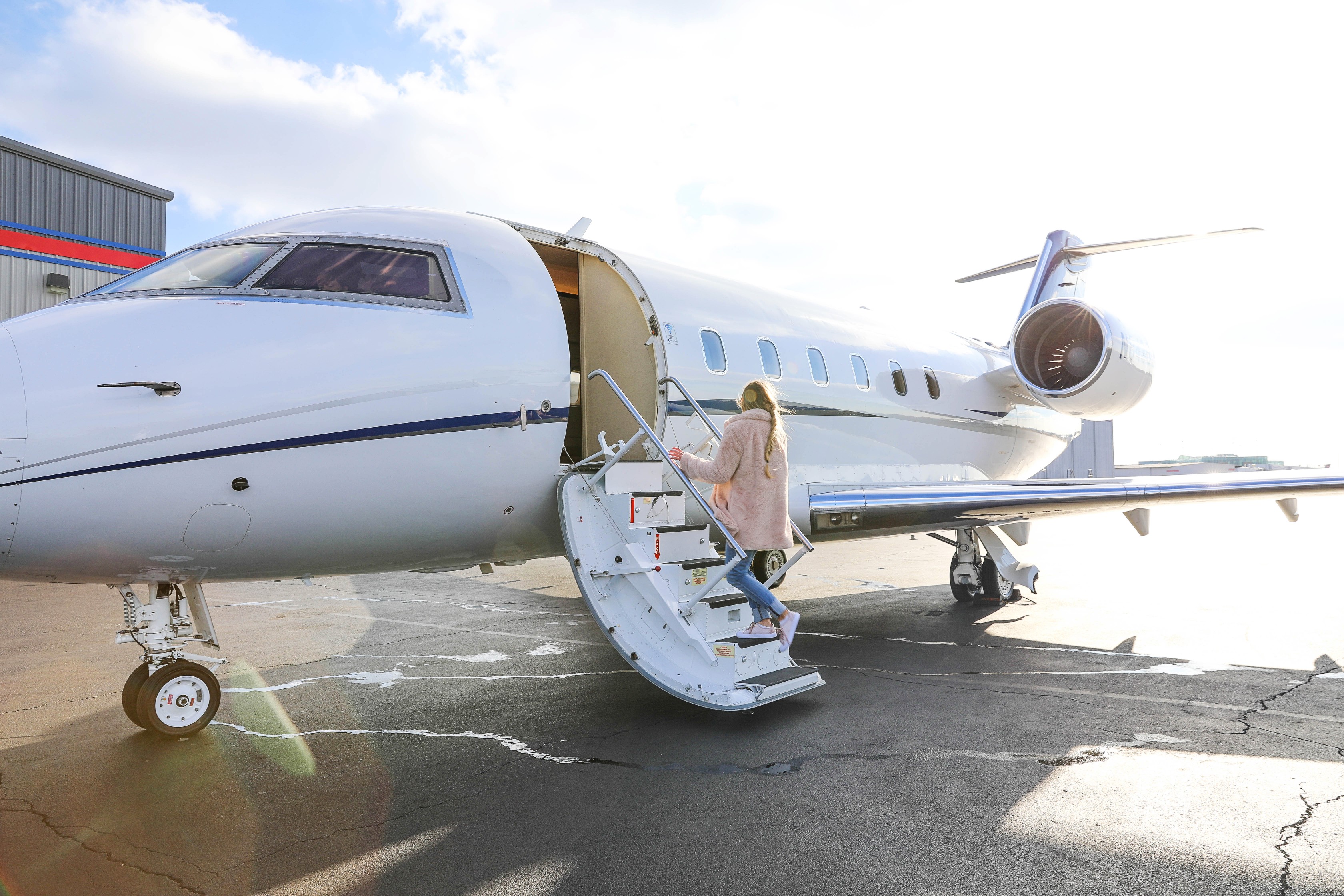 | Pink Faux Fur Coat (mine is sold out, similar here, here, here & here) | Mom Jeans (55% off and more sizes here for 40% off) | Sweater | Velvet Sneakers (ONLY $12 and so comfy – come in three colors) |
So we made the random decision to fly to…VEGAS! I am such an oddball because I have loved Vegas my whole life, even though it is definitely an adult town. Growing up we would stop in Vegas on layovers sometimes and stay the night here, my parents would take my sisters and I to all the different casinos and we would go "ice cream" hopping and try ice cream in every casino! It was always so fun and so memorable. The decision was ultimately made because there is so much to in Vegas; shopping, eating, shows, aquariums, animals, you name it!
I am so blessed to be here. And I am so blessed we even had the chance to go anywhere else after our flights kept getting cancelled to our original destination! A huge thanks to my amazing parents and the family we came with. This is definitely an experience that I will never forget!
*Also shout out to my little sis who got these shots of me walking on the plane, I just couldn't play it cool and needed to get a few pics haha!
Shop this Post:

xoxo,
Lauren Emily Lindmark
Copyright © 2018 dailydoseofcharm.com