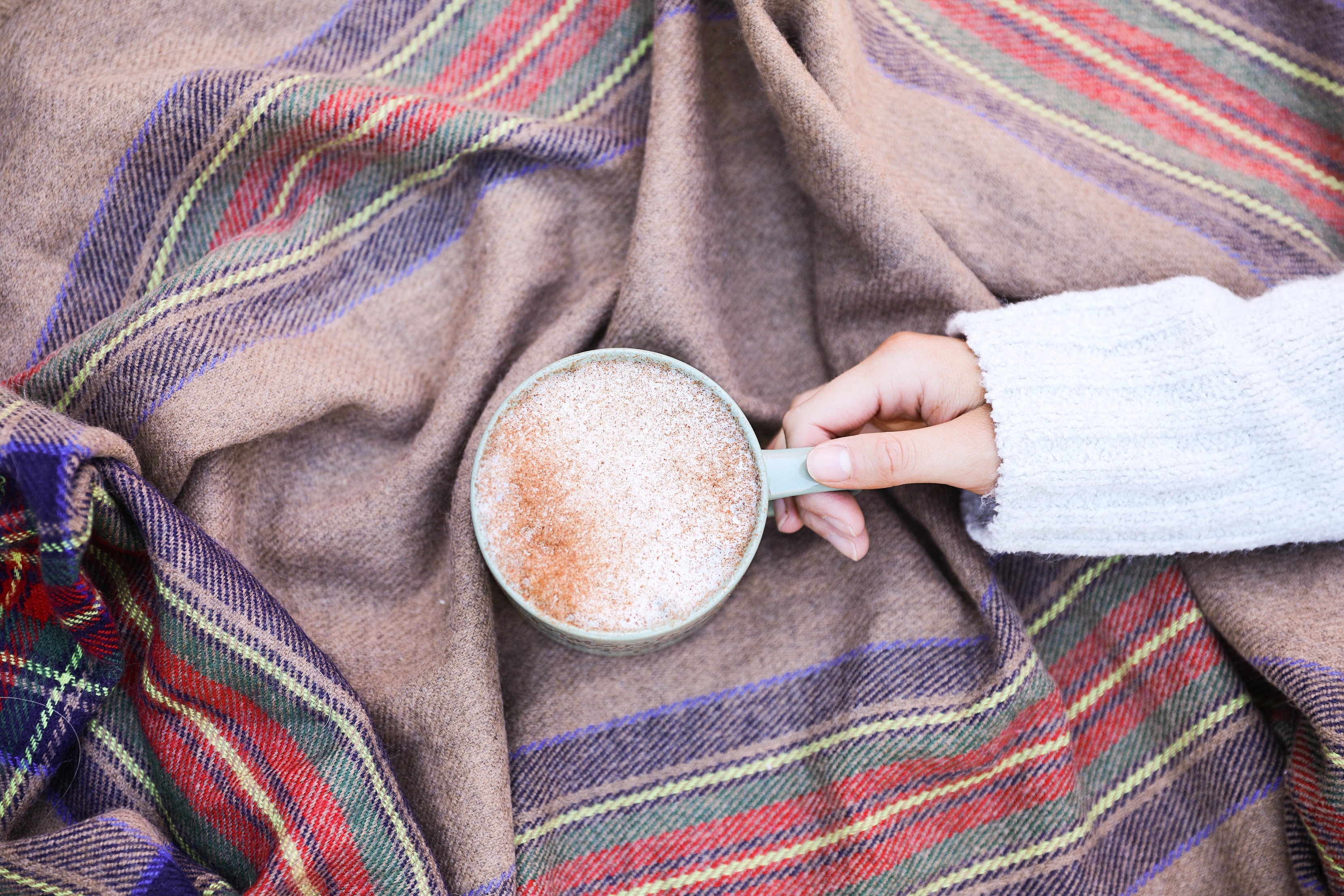 Winter Bucket List + Recipe to my Favorite Ooey Gooey Butter Christmas Cookies
I know it isn't "officially" winter yet, but we are almost there and it's finally feeling cold out so I am definitely in a winter state of mind! To me, December is really the start of winter anyways. So I wanted to share my winter bucket list with you all to give you ideas of fun things you can do this winter. I have been trying really hard lately to live my life to the fullest and do little things that make me happy! We can get so caught up in day to day life and get stuck going through the motions, so having a bucket lists helps remind me to do fun things!
I really want to make this a tradition on my blog, I made one this fall and it was a hit! You can print this off and hang it up to remind yourself or pin it on Pinterest for later! Let me know what I should add to my bucket list and what is on yours!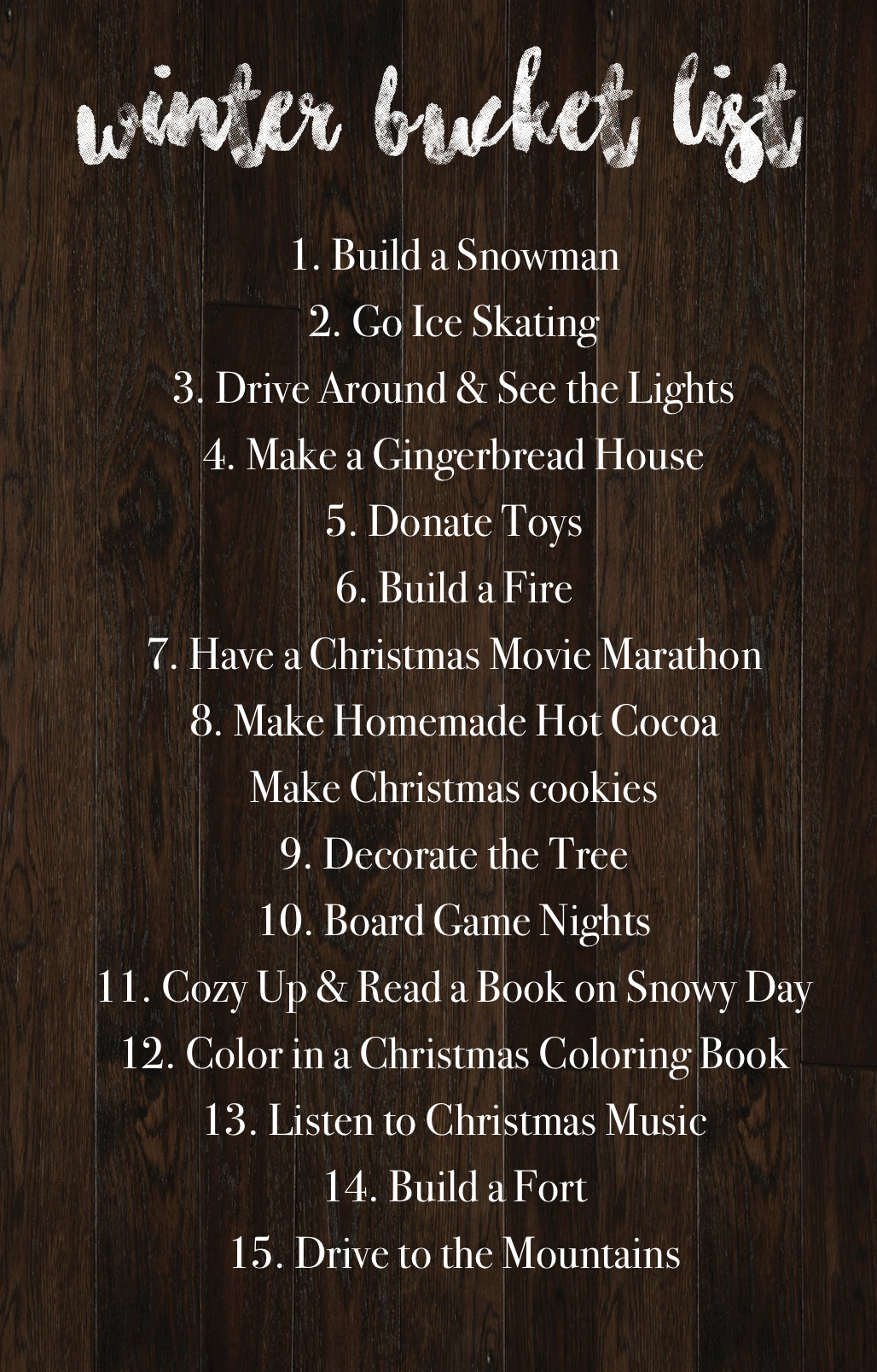 I can't remember the last time I built a snowman *queue the Frozen song*! I really hope we get a ton of snow this year so I can relive some childhood memories and build a snowman, have a snowball fight, and go sledding! When I was younger I remember spending so much time outside in the winter and I miss it! Last night I had a dream I went ice skating and it made me miss doing that too!
Every year my family and I drive around Kansas City to see the lights! We go to the Plaza, drive through neighborhoods, and go see the Longview Light Show in Missouri which is my favorite! If you have a light park that you can drive through close to where you live I definitely recommend it!
Another family tradition of ours is making gingerbread houses! We used to go to a little bakery in Kansas City and make them as a family, they had bins full of different candies and toppings to decorate with! Last year we made them at our house though and it was just as fun!
Something that is really important around the holidays is giving back. There are so many ways to do so, all of which are important! However, one of my favorites is donating toys! I grew up so blessed and I have had the chance over the years to give back and give kids the holiday I had growing up! There are a ton of different ways to donate toys this time of year, but this year we decided to "adopt a family" and get gifts for each member of the family. Definitely look into in your area!
We love building fires at our lake house, it is so cozy! We already built a few this year, but I am excited to be there for winter and build more! It's so fun to sit around the fire and watch movies. Which brings to me to the next thing on my list, have a Christmas movie marathon!
Another winter favorite is making homemade hot cocoa! We already did that this year while we were decorating the Christmas tree, but it definitely won't be the last time! I love adding mini marshmallows to mine. Along with homemade cocoa, I love making Christmas cookies! I have plenty more ideas on the list above, but speaking of making Christmas cookies – I want to share my favorite family Christmas cookie recipe with you all!
---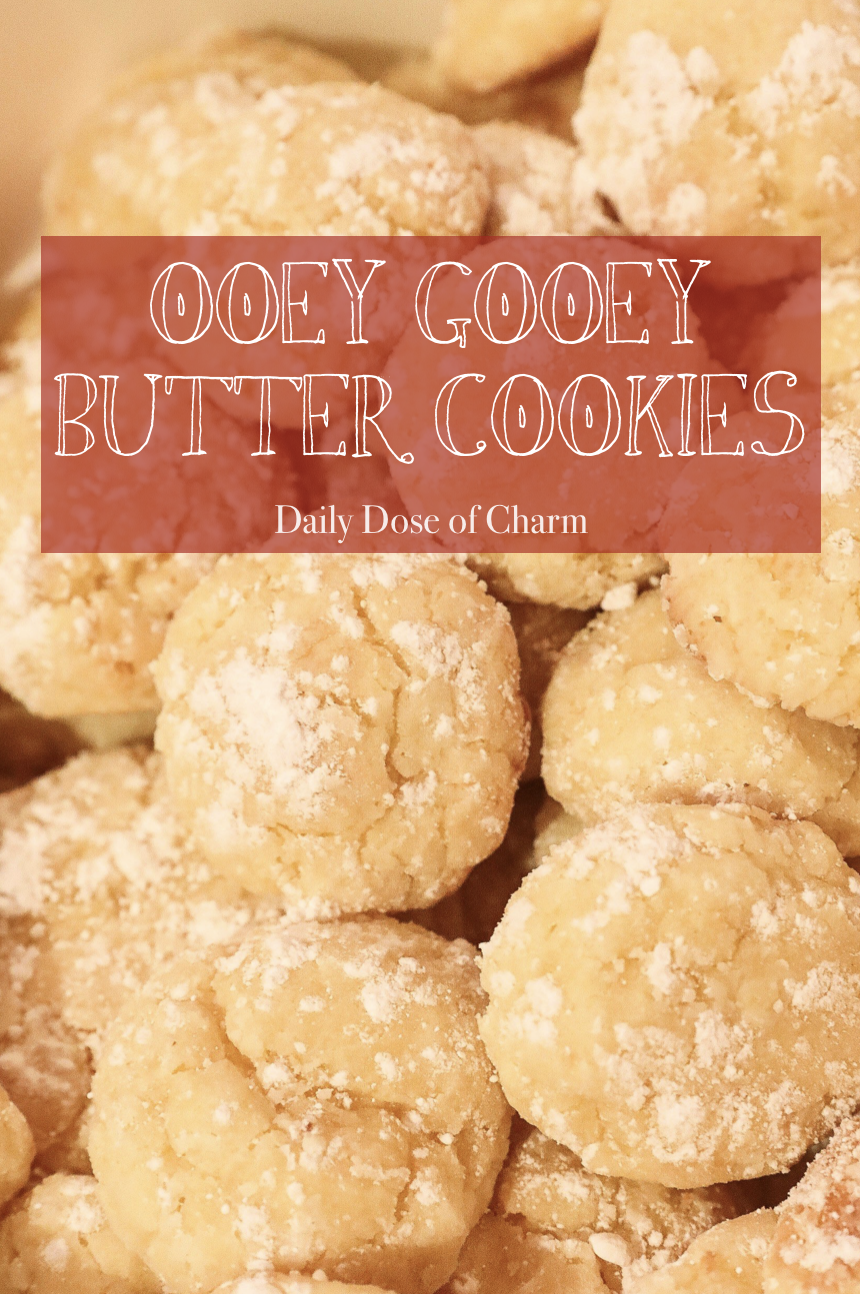 This is my FAVORITE Christmas cookie recipe that my family makes. We call them Ooey Gooey Butter Cookies, and they are deliciousss! They are exactly what the name says, ooey, gooey, and so buttery! They are always a hit every year when we bring them to parties or give the to friends! My family always goes sort of crazy when we make Christmas treats every year. So I have plenty more recipes if you want me to share more. Let me know and read below for this recipe!
Ingredients
1 box of Yellow Cake Mix
1/2 cup of Butter
1 Egg
1/4 tsp Vanilla
8 oz Cream Cheese
Powdered Sugar for topping
Directions
Preheat oven to 350º.
Beat all ingredients until light & fluffy.
Chill in the fridge for 30 minutes.
Grease pan.
Make dough into teaspoon size balls and roll them in powdered sugar.
Bake for 12 minutes and enjoy!
Let me know if you try them!
xoxo,
Lauren Emily Lindmark
Copyright © 2017 dailydoseofcharm.com