Yes, You NEED this Sherpa Jacket | OOTD + Funny Card Games that Make Good Holiday Gifts
Sorry you guys, but the rest of my outfit posts for the winter are just going to me styling this sherpa jacket – LOL! Okay, kidding. However, I have worn it twice since getting it last week! It is as soft as it looks, and I love that it's a zip up hoodie instead of the regular pullover. Last year this company made a vest version and a crewneck version that sold out so fast, so when I saw they made this jacket this year I snagged it quick!
So no – I am not single. Still living life with my amazing boyfriend, Cam! However, I LOVE this tee haha! I know the song is "all the single ladies" – which is why I felt like I needed to clarify. However, I think you can wear this even if you are in a relationship! The colors are so cute. I forgot to get a good pic of just the shirt, but it is a baseball style tee!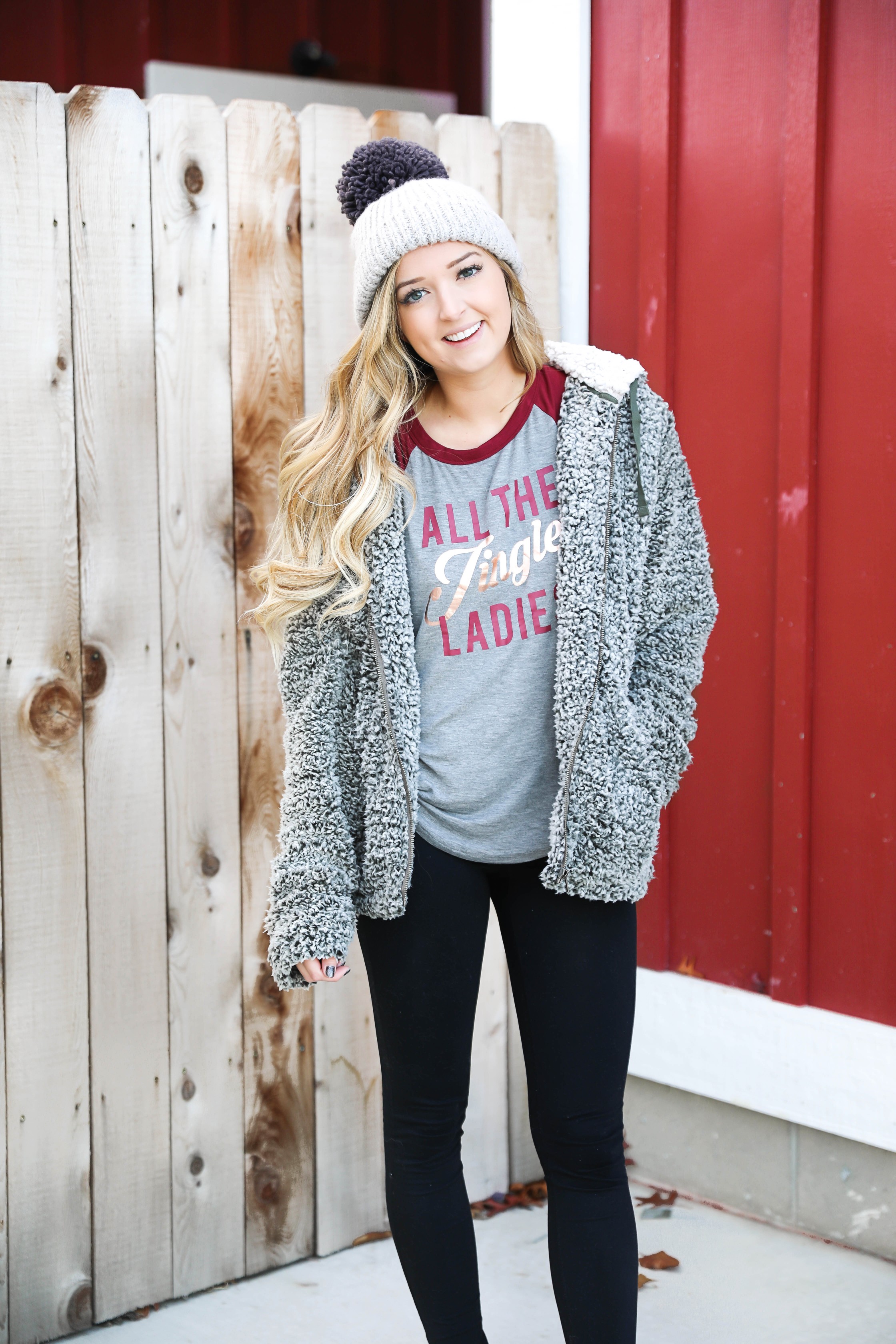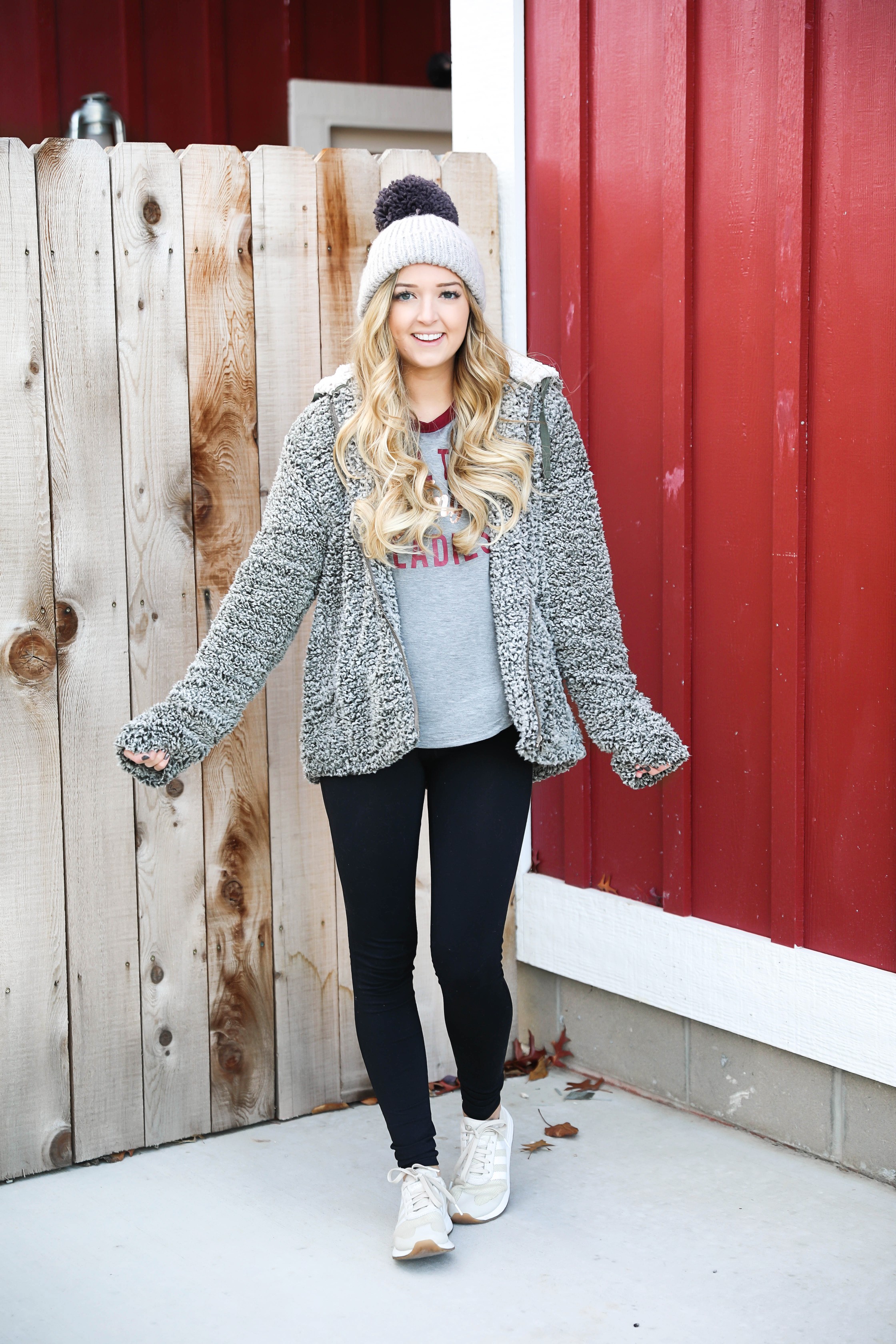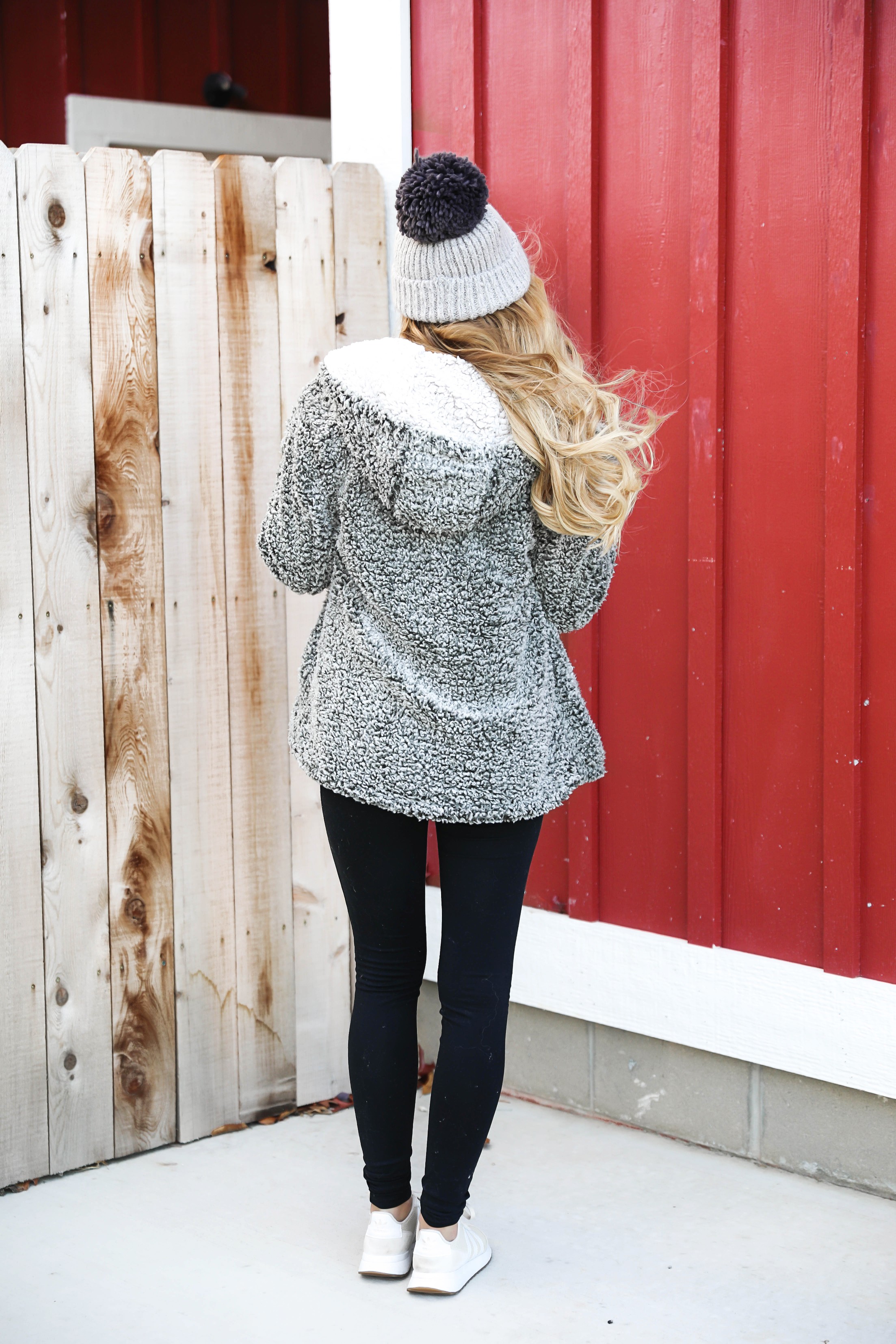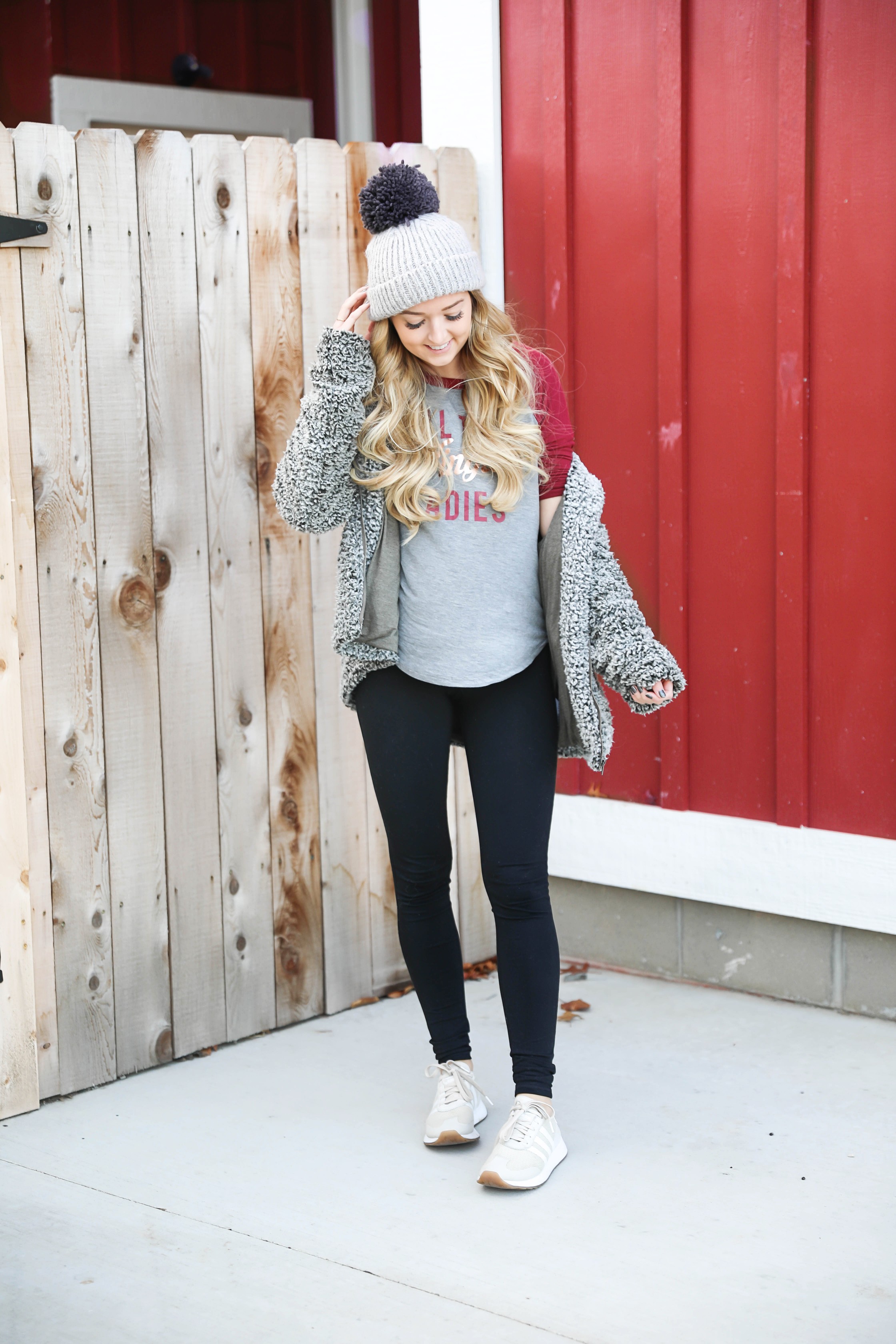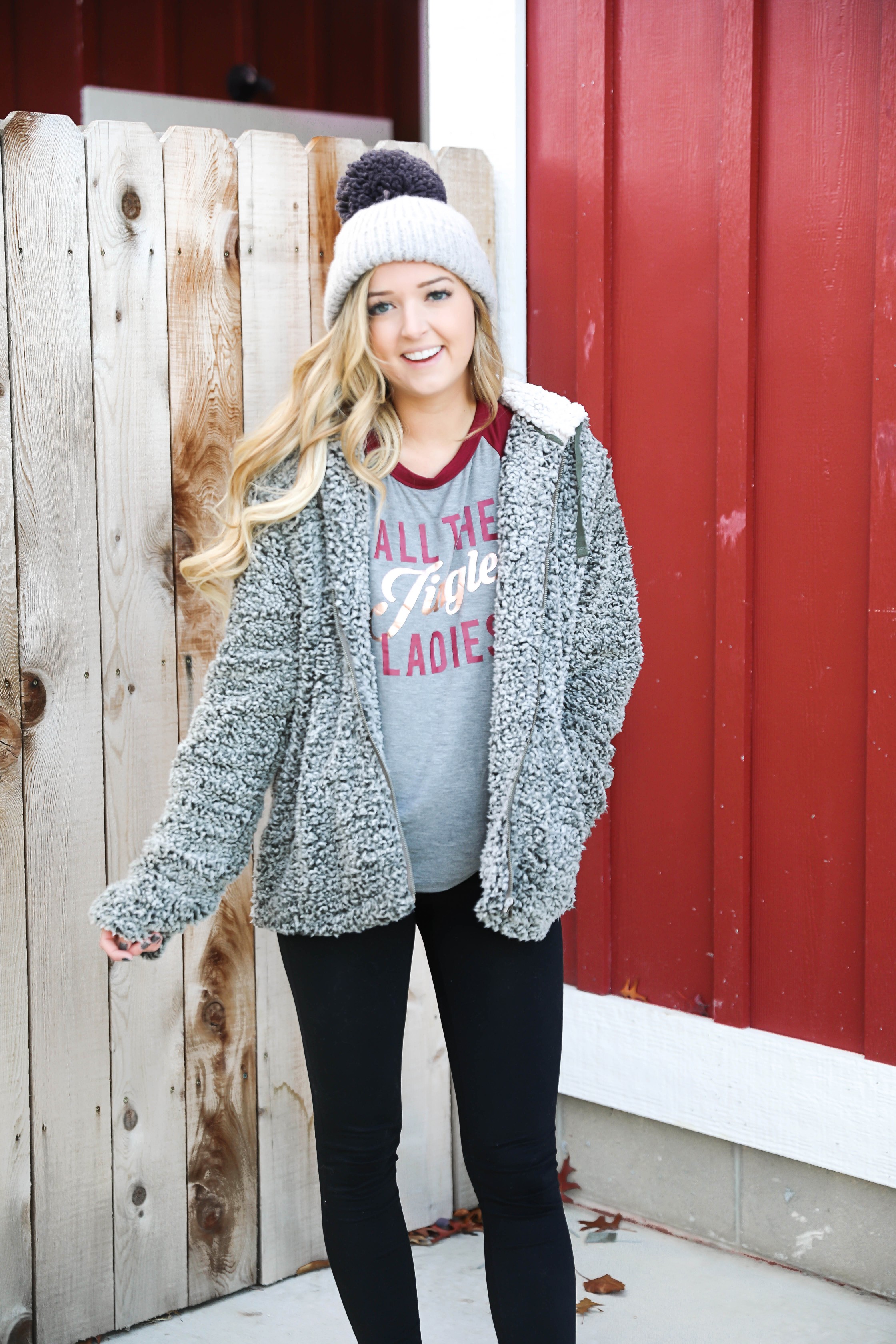 | Sherpa Jacket (ON SALE 33% OFF! I am wearing a size medium and it also comes in a lighter color) | All the Jingle Ladies Tee ($17 I am wearing a small) | Leggings (I am wearing a size small) | Grey Beanie (mine is from last year, so I linked a similar one) | Sneakers (similar and ON SALE) |
I leave for the lake today and I am very excited! My family always spends Thanksgiving at the lake every year. It's one of my favorite traditions! This year my grandparents, one of my aunts and uncles, their son and his wife, and my boyfriend are coming. So I am VERY excited to say the least! I know a lot people make jokes or complain about their family around the holidays, but I am so close to mine and love being with them!
I am going to bring a ton of my funny card games to the lake so we can play those. We play a lot of games when we are down there! I will link some of them below because they make for great holiday gifts!
Shop this Post!
Funny Card Games for the Holidays!
xoxo,
Lauren Emily Lindmark
Copyright © 2018 dailydoseofcharm.com