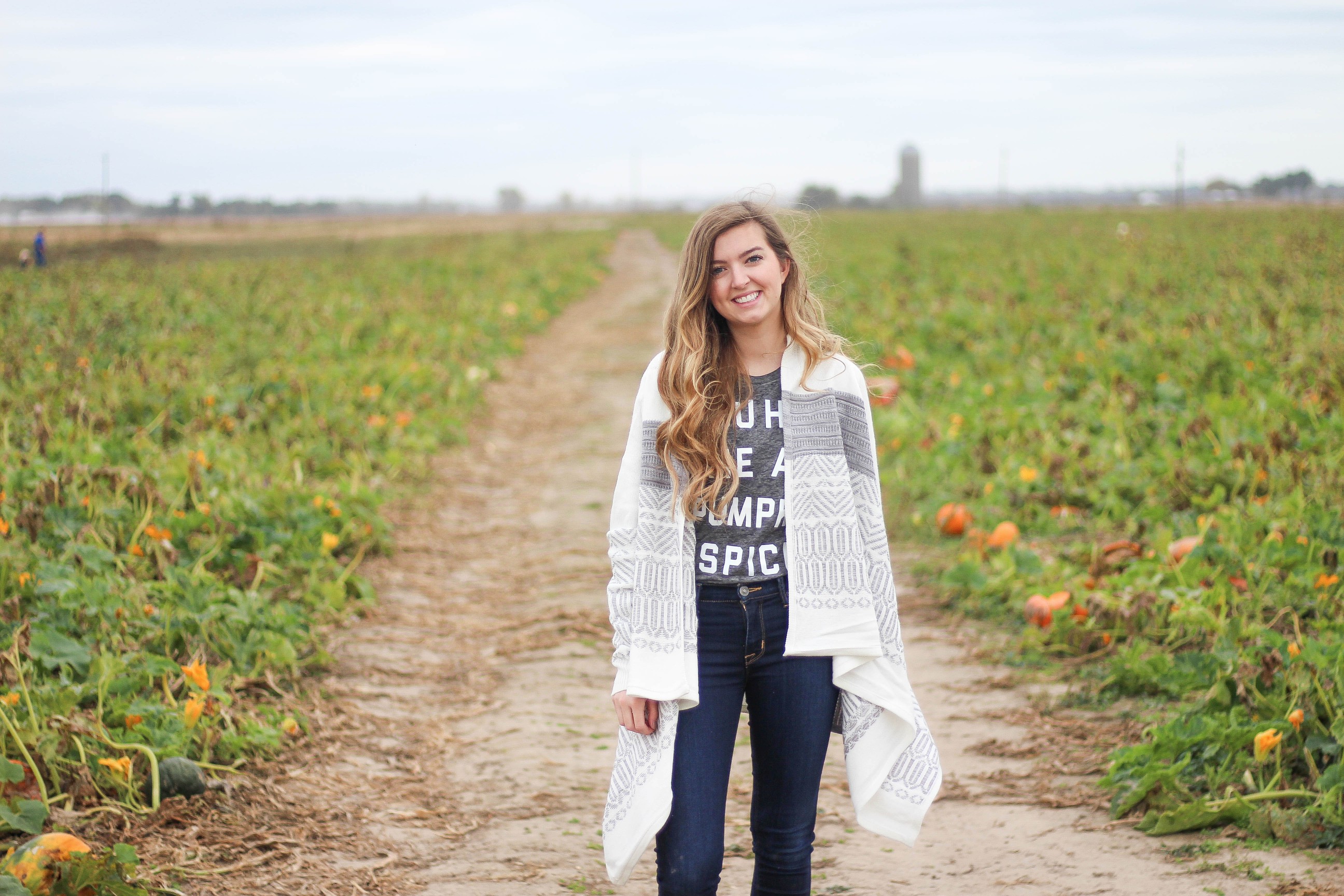 You Had Me at Pumpkin Spice | OOTD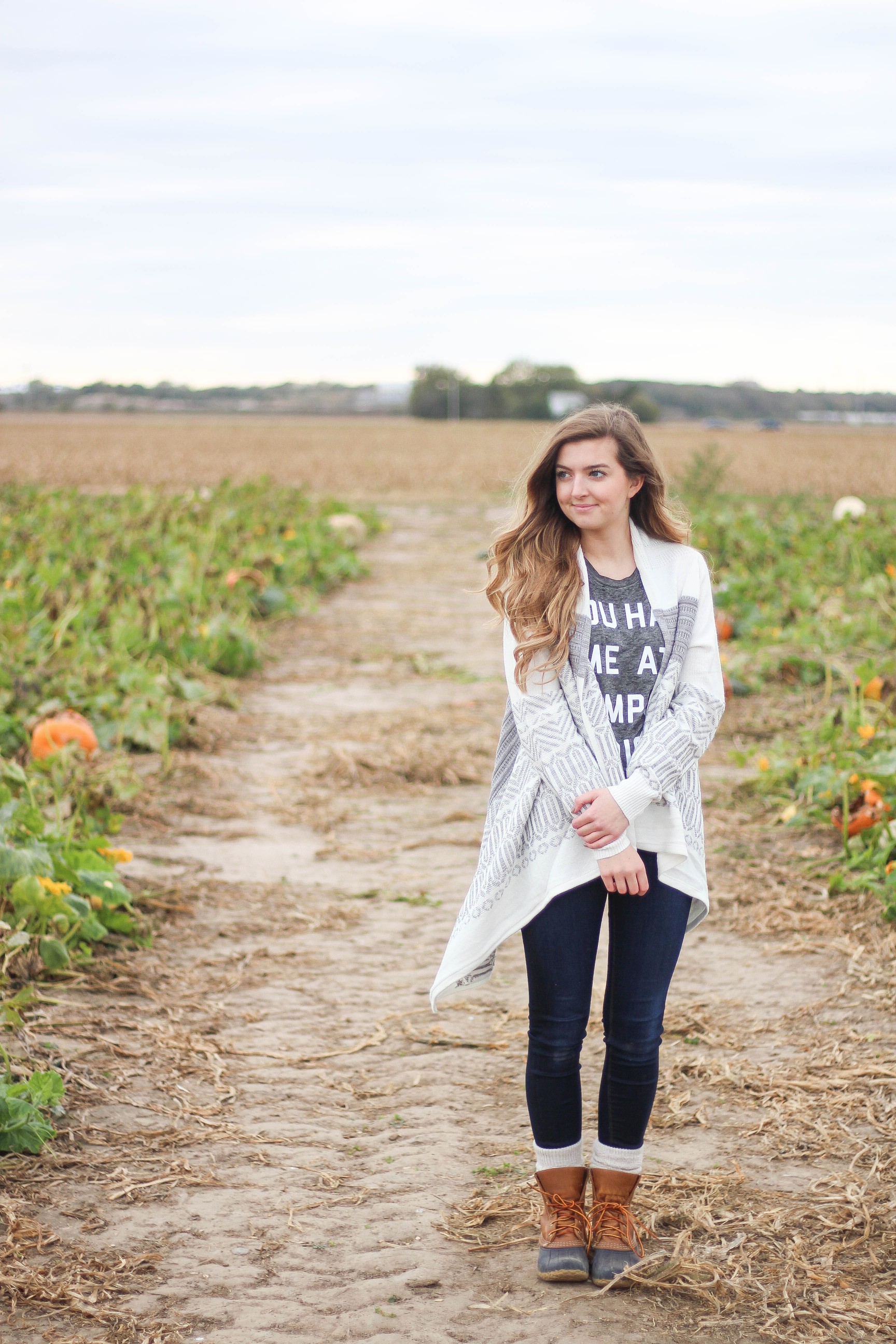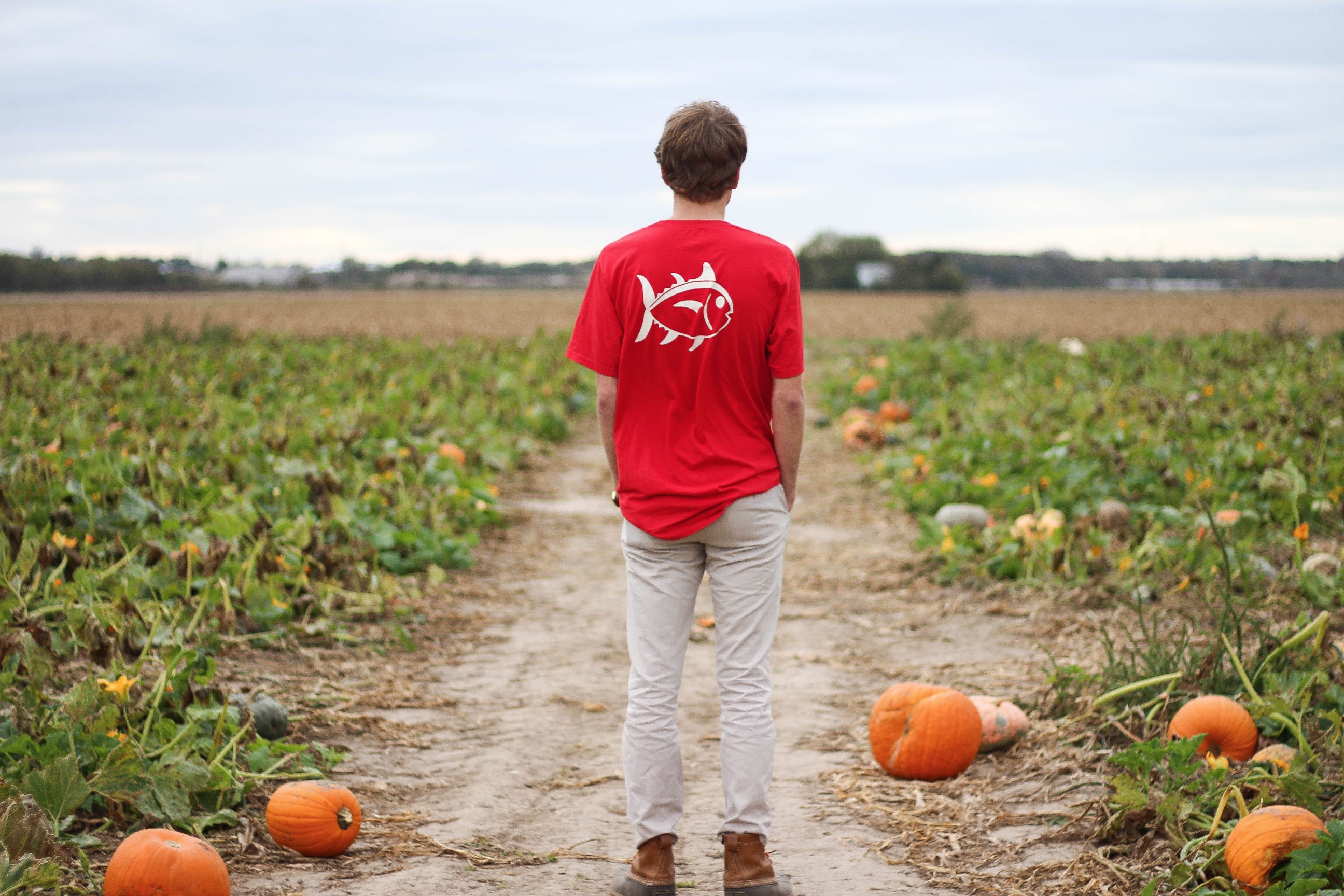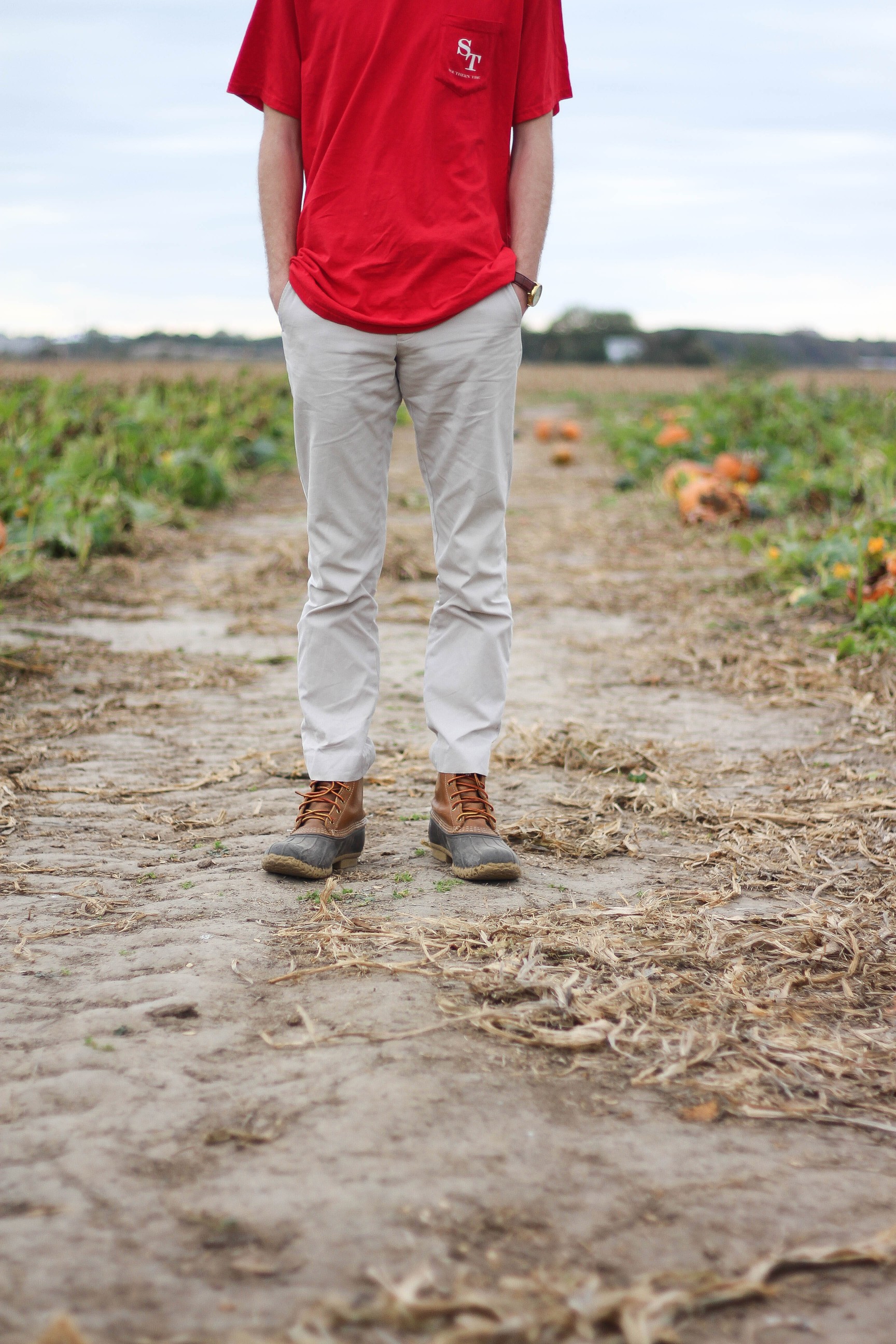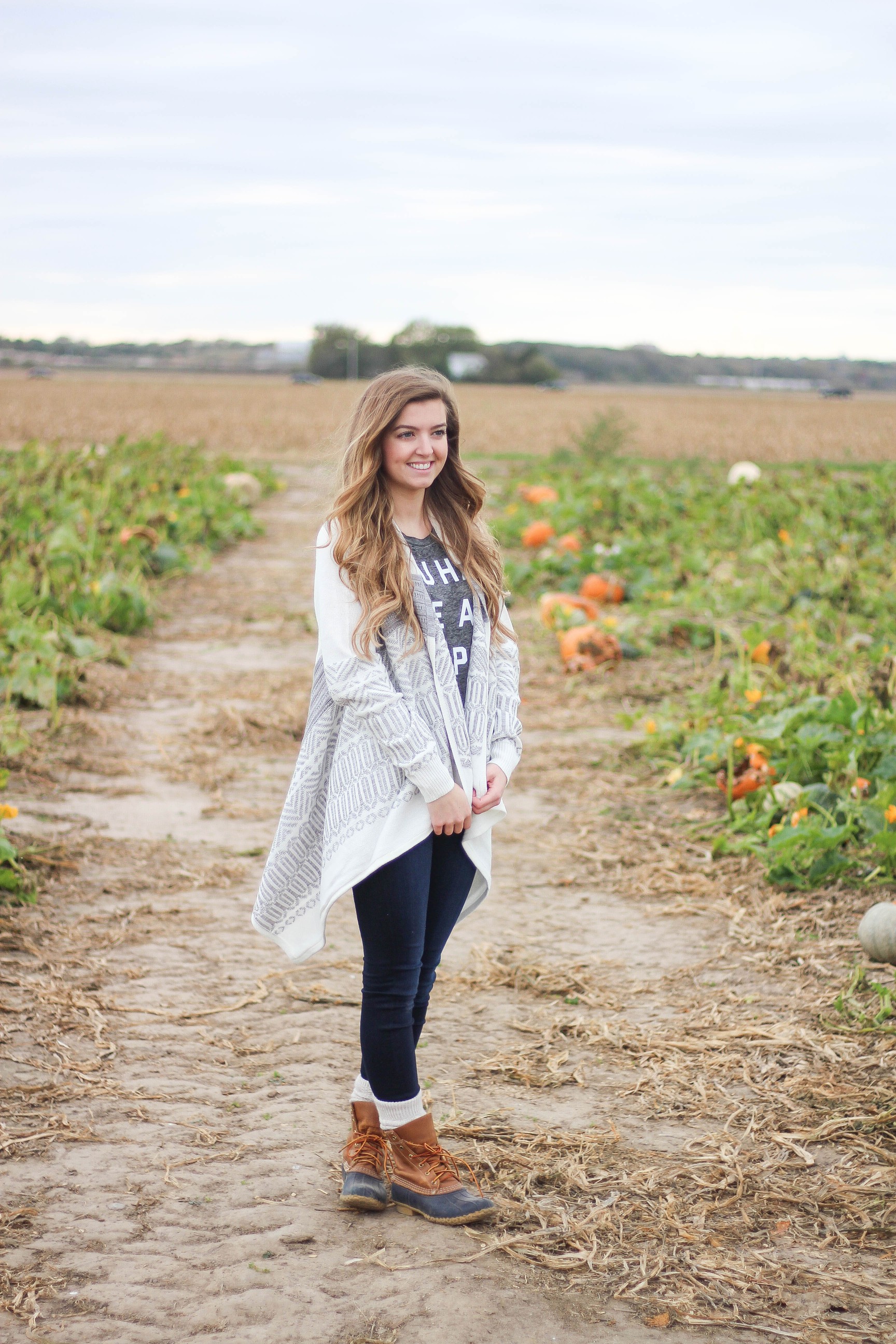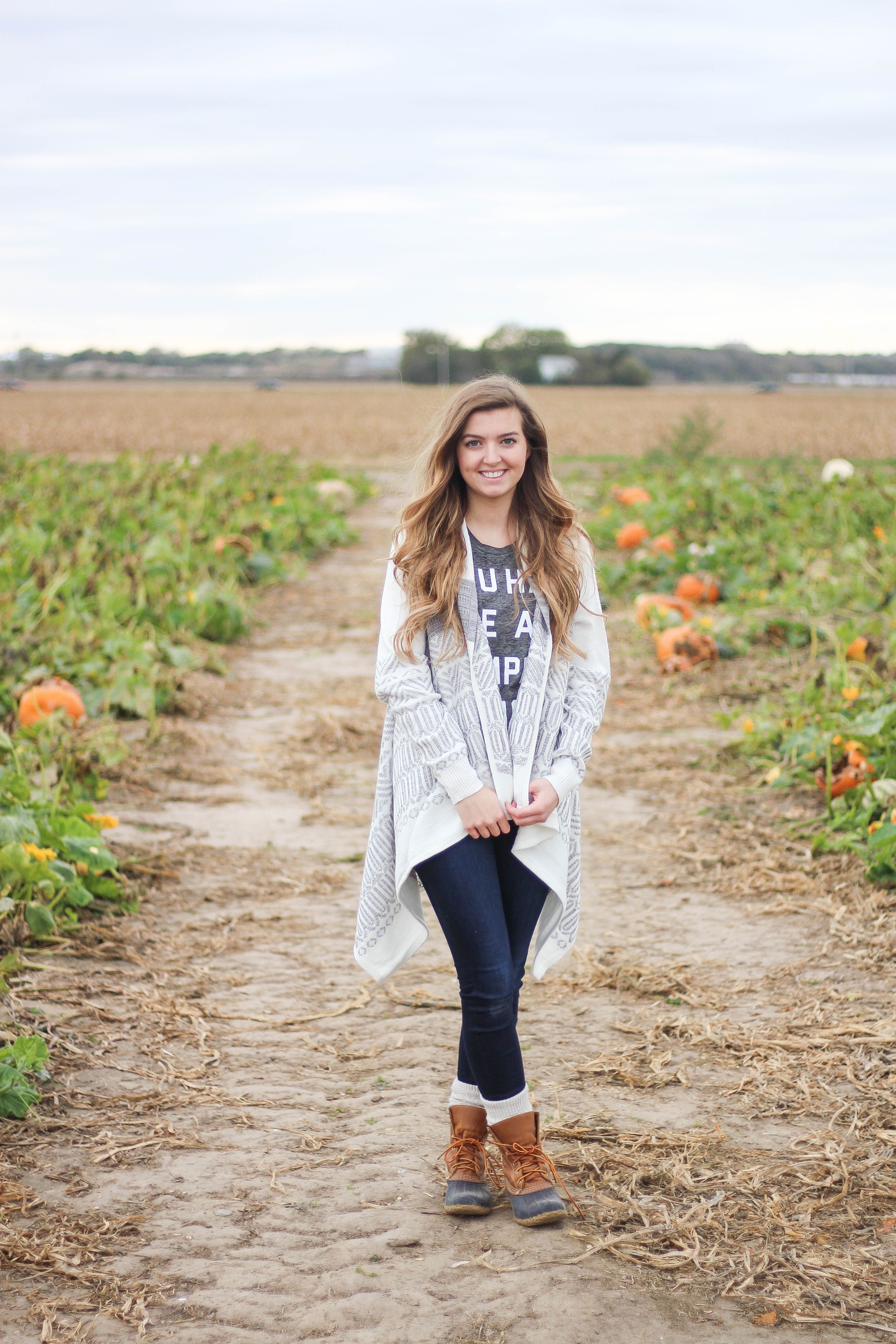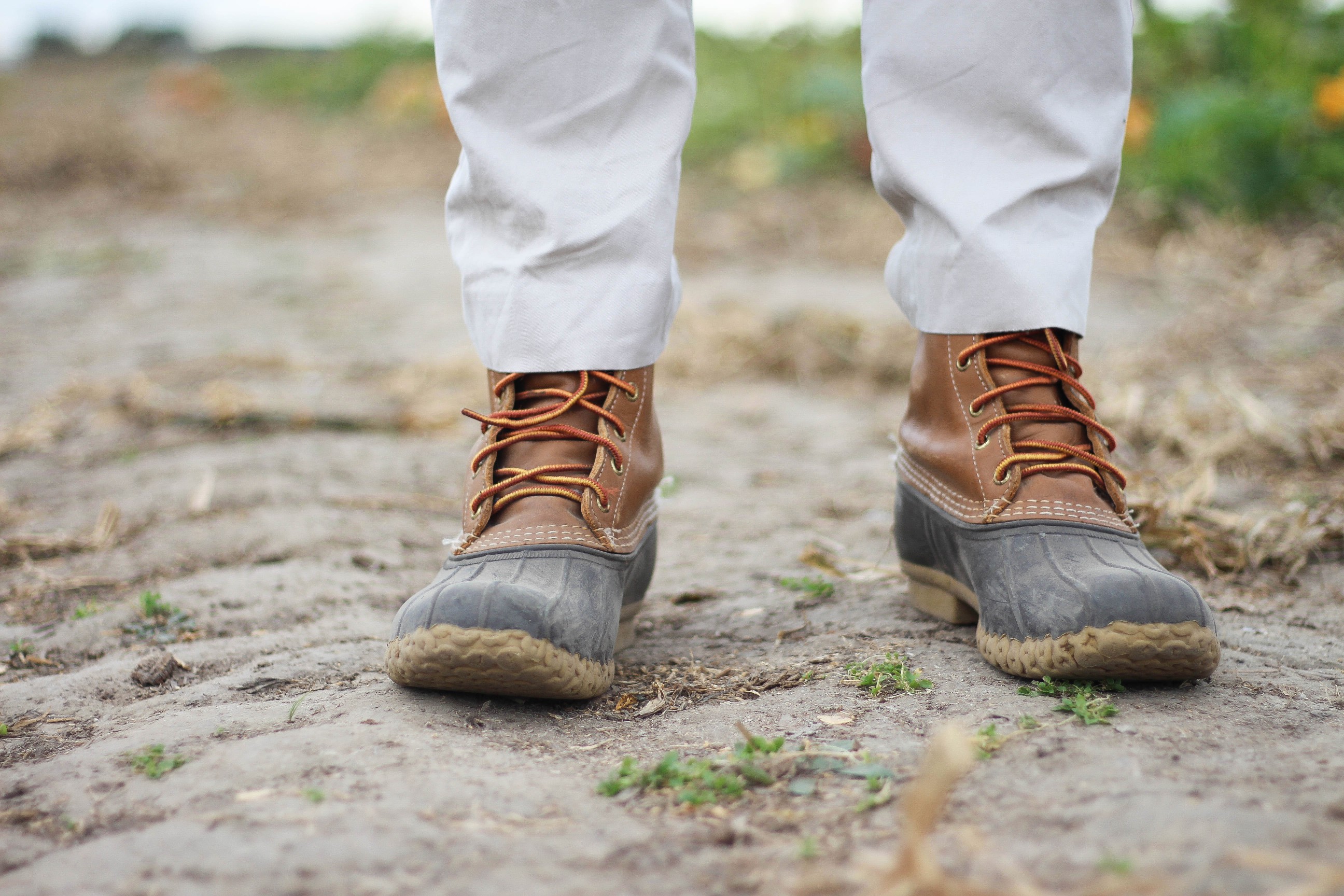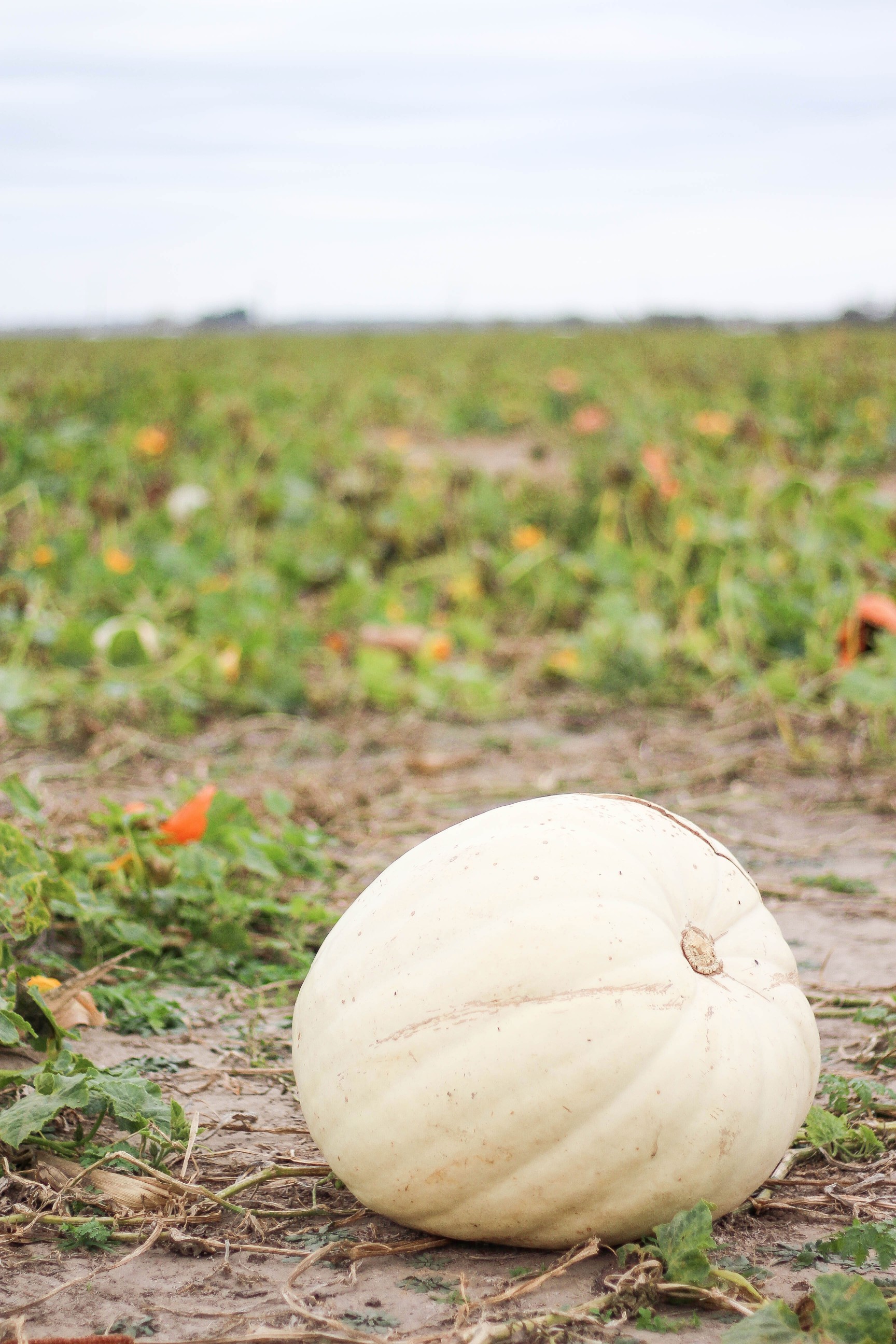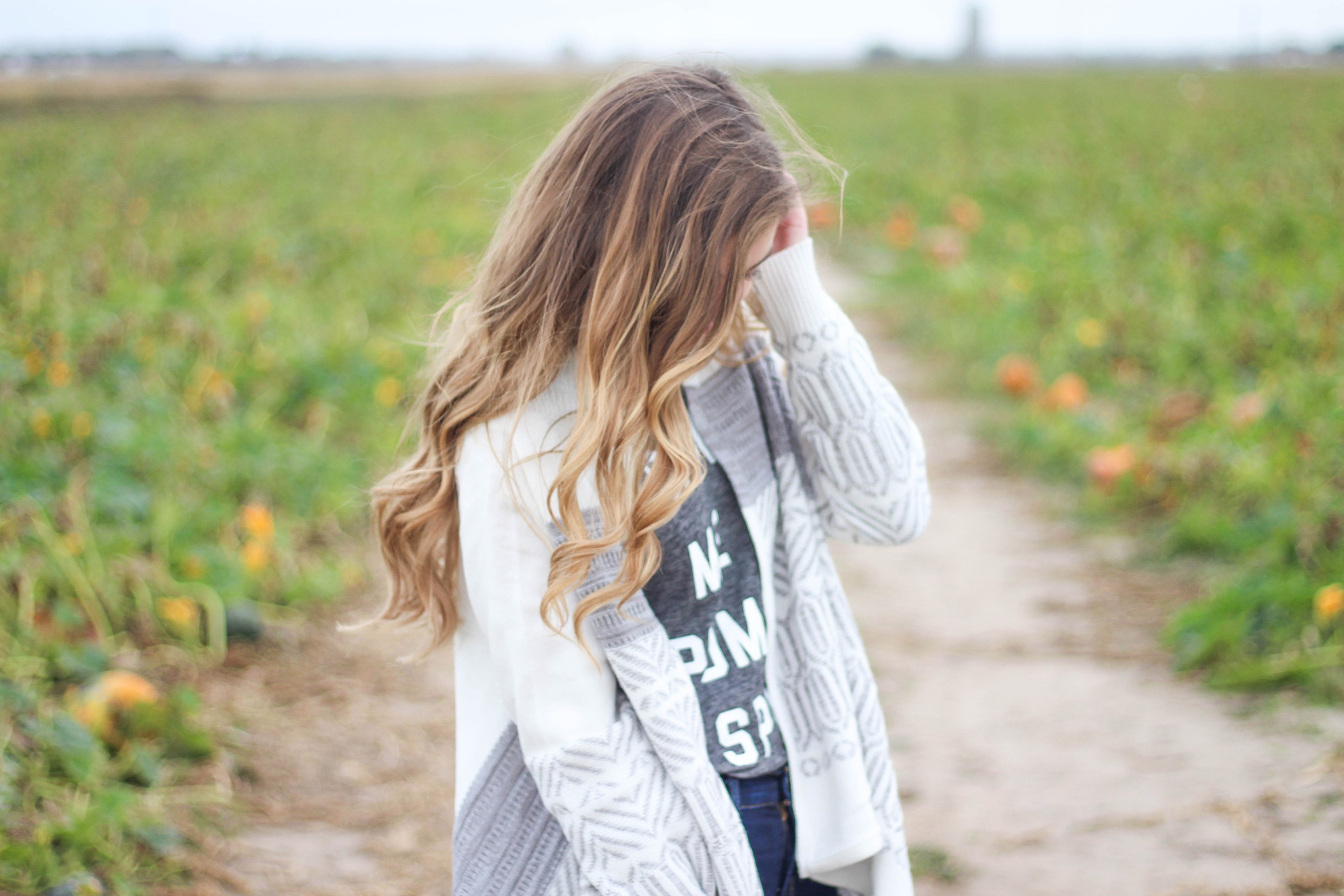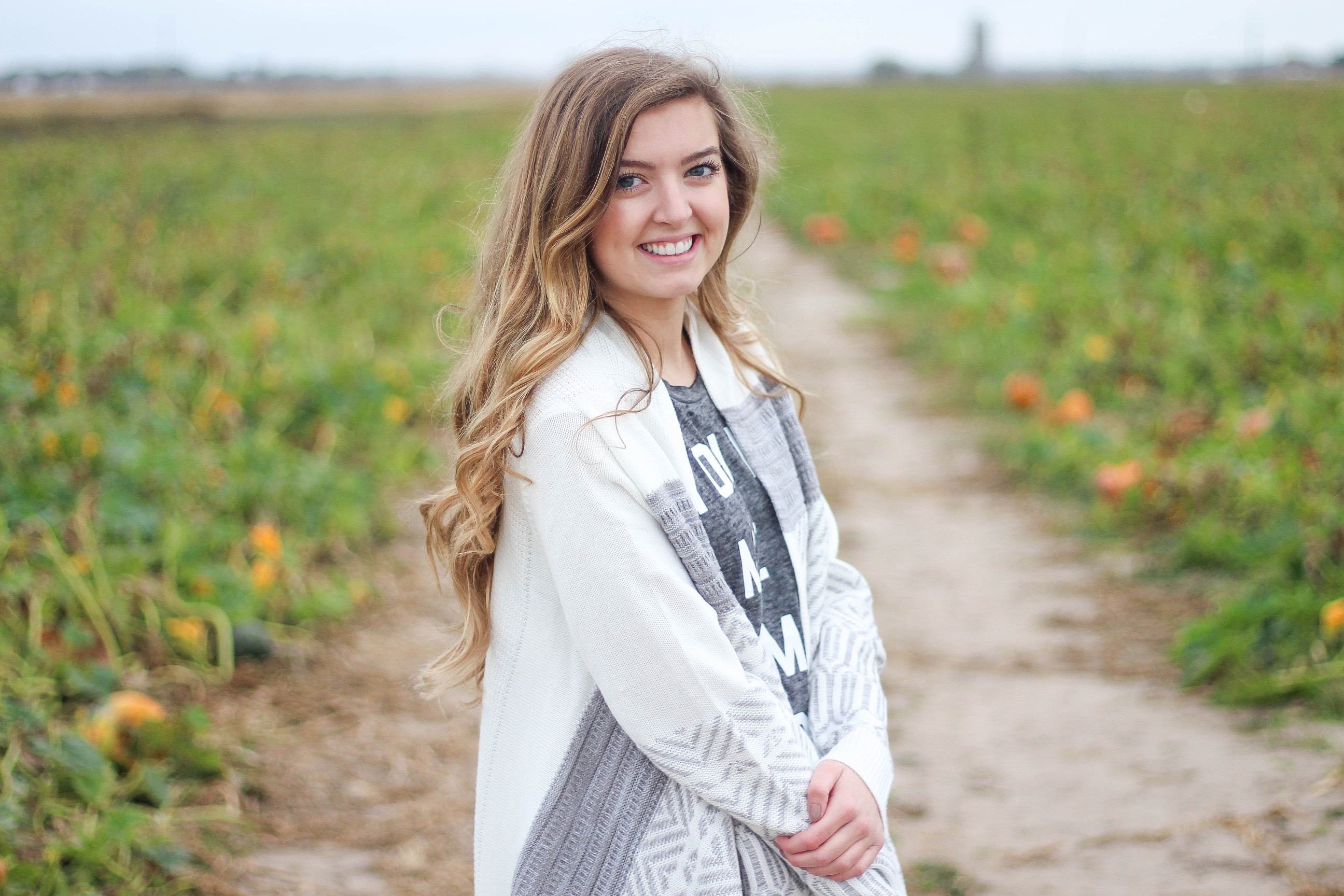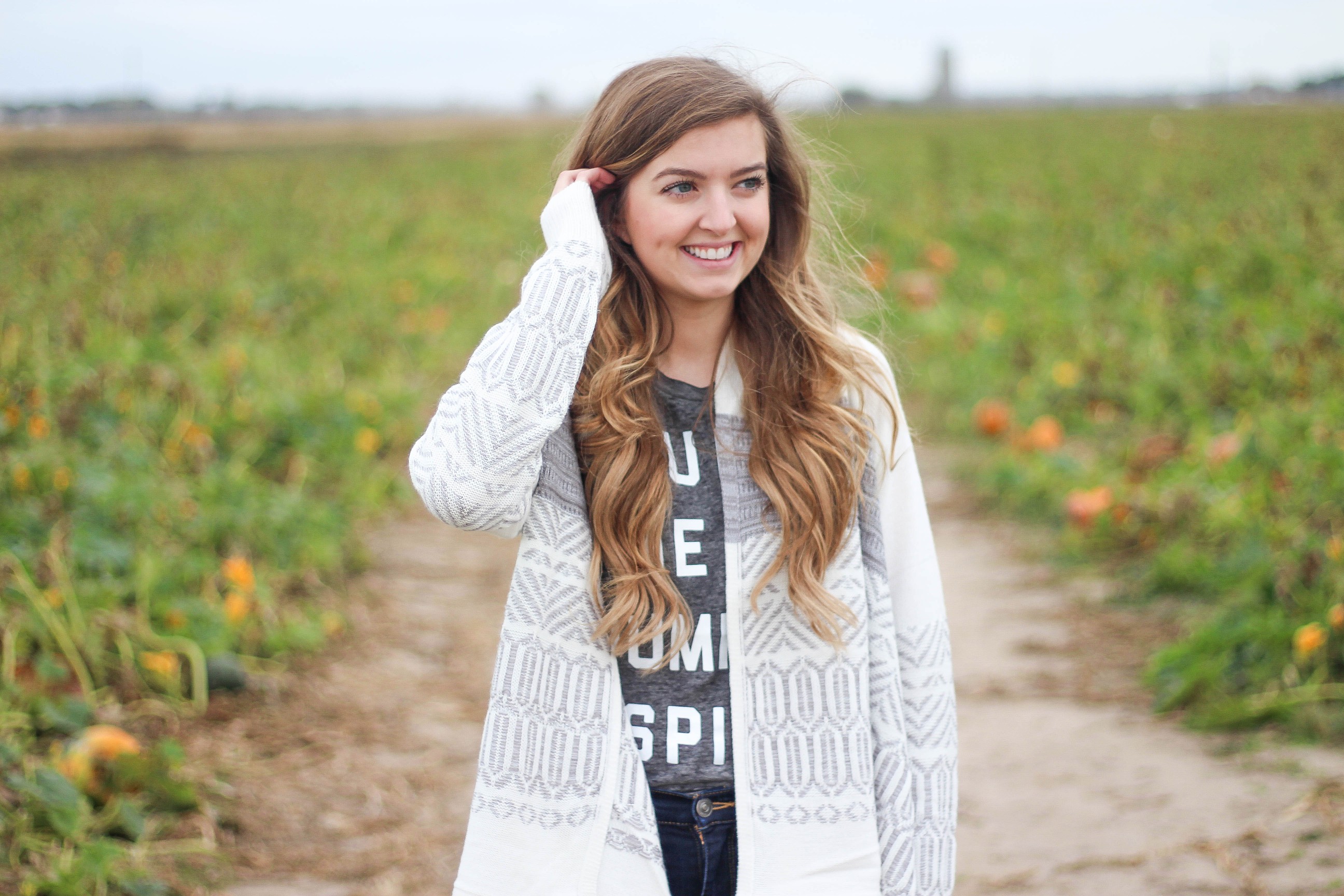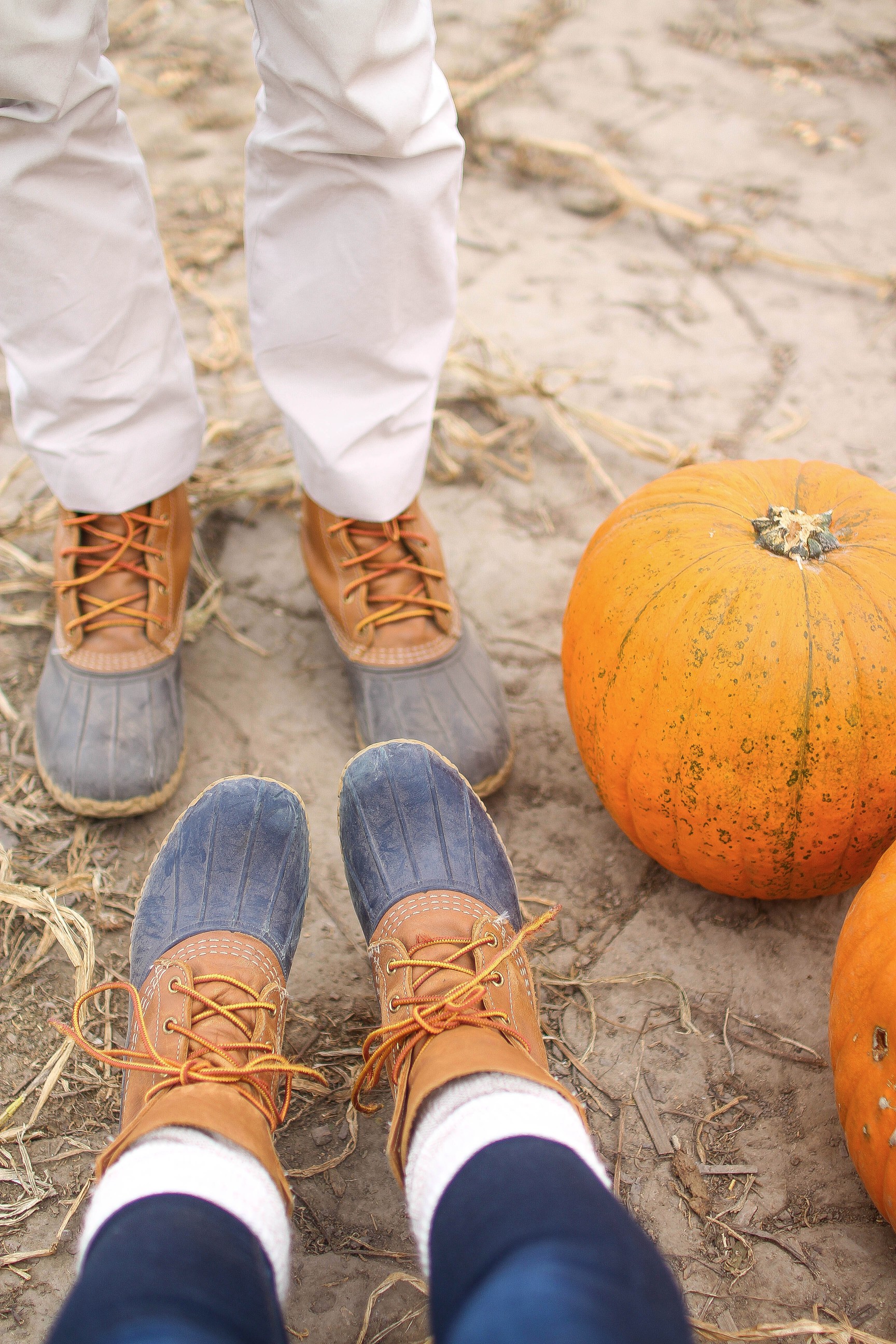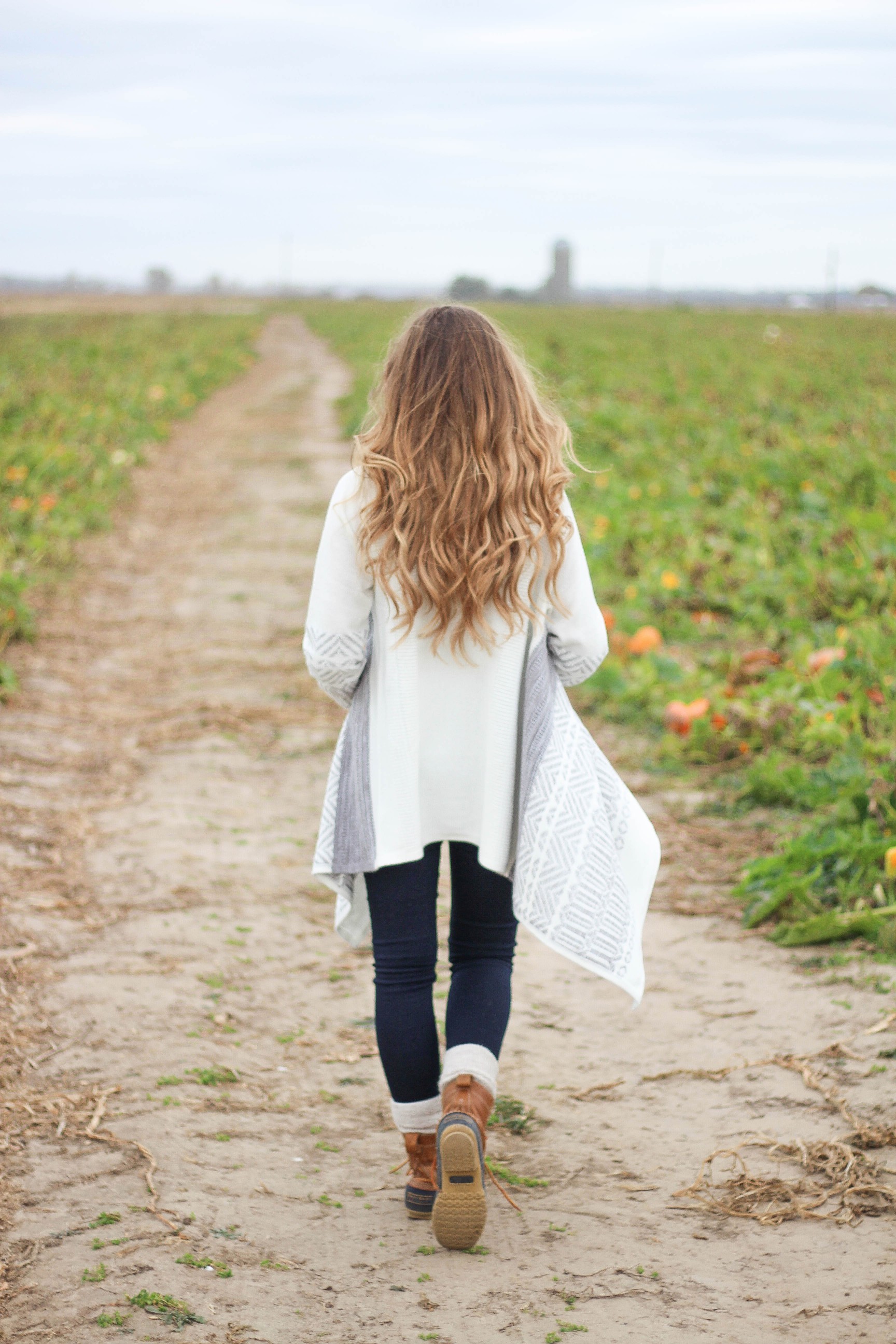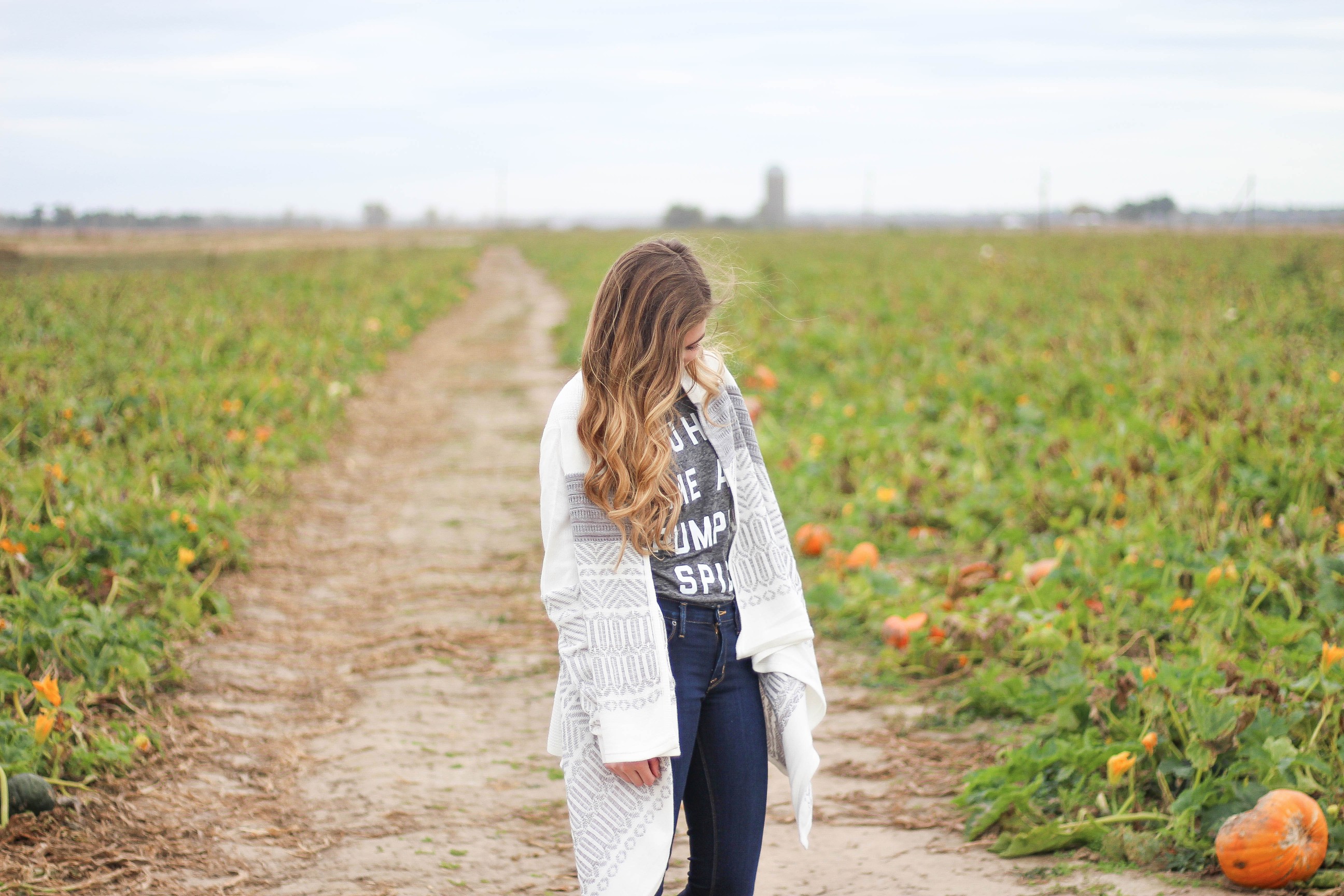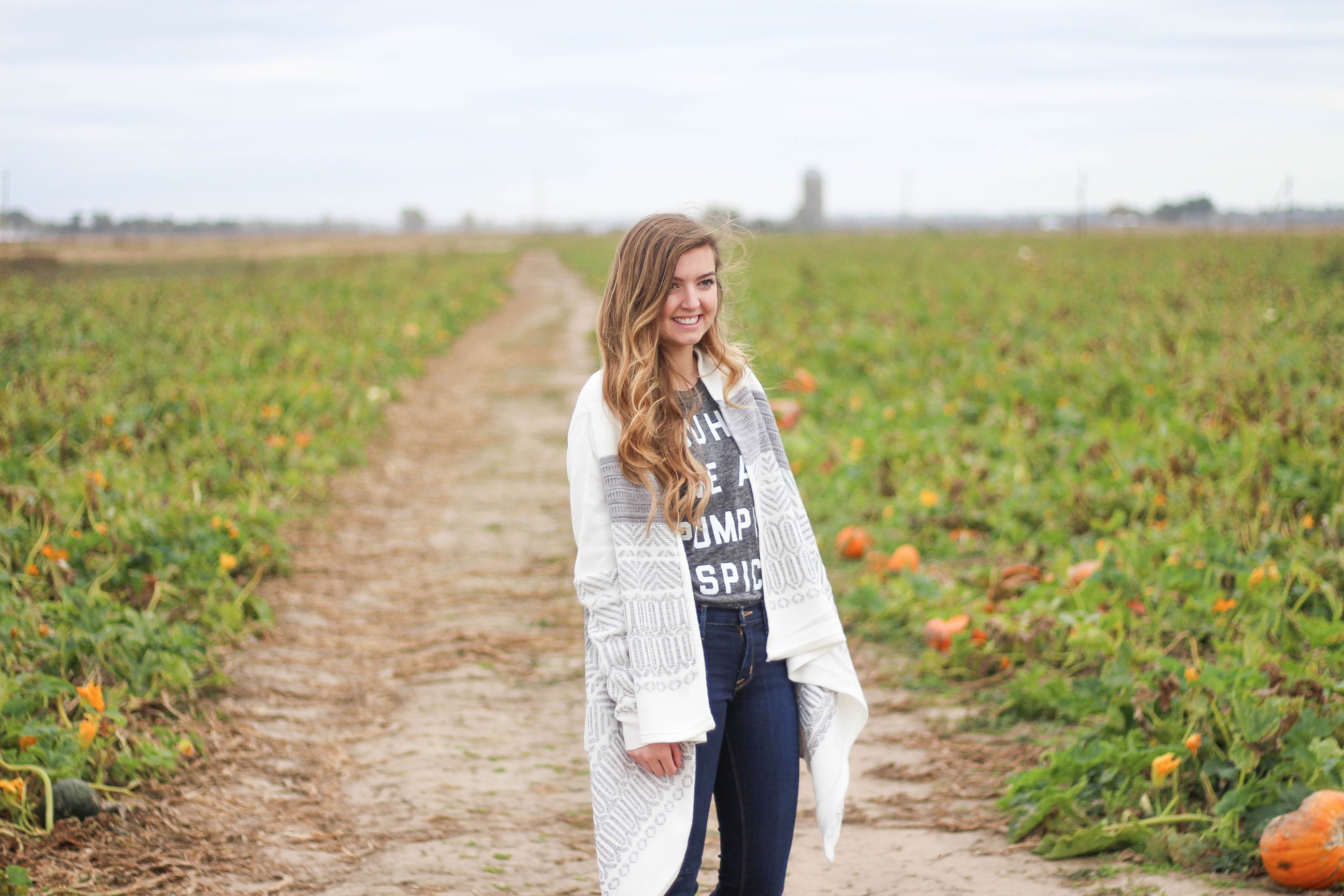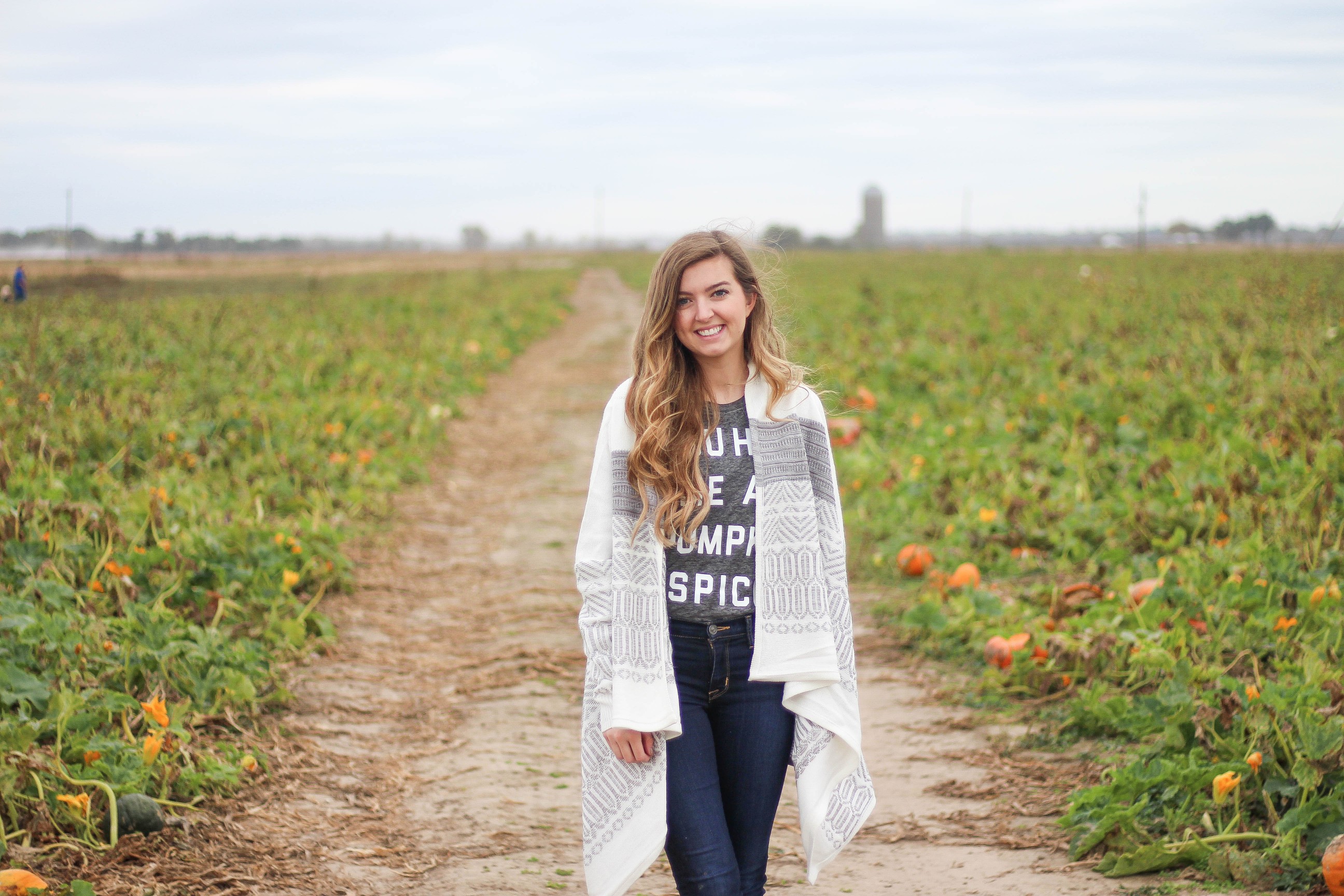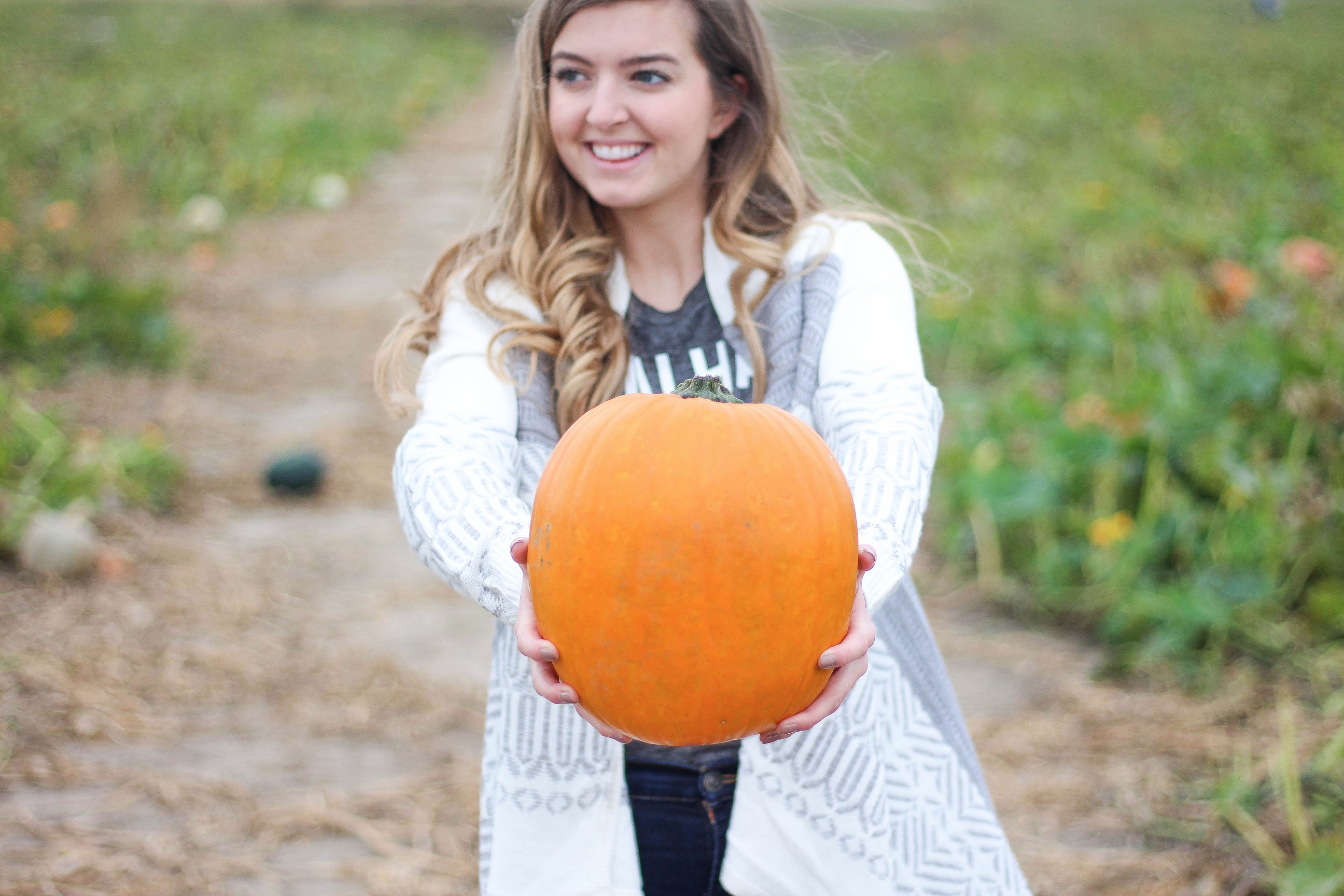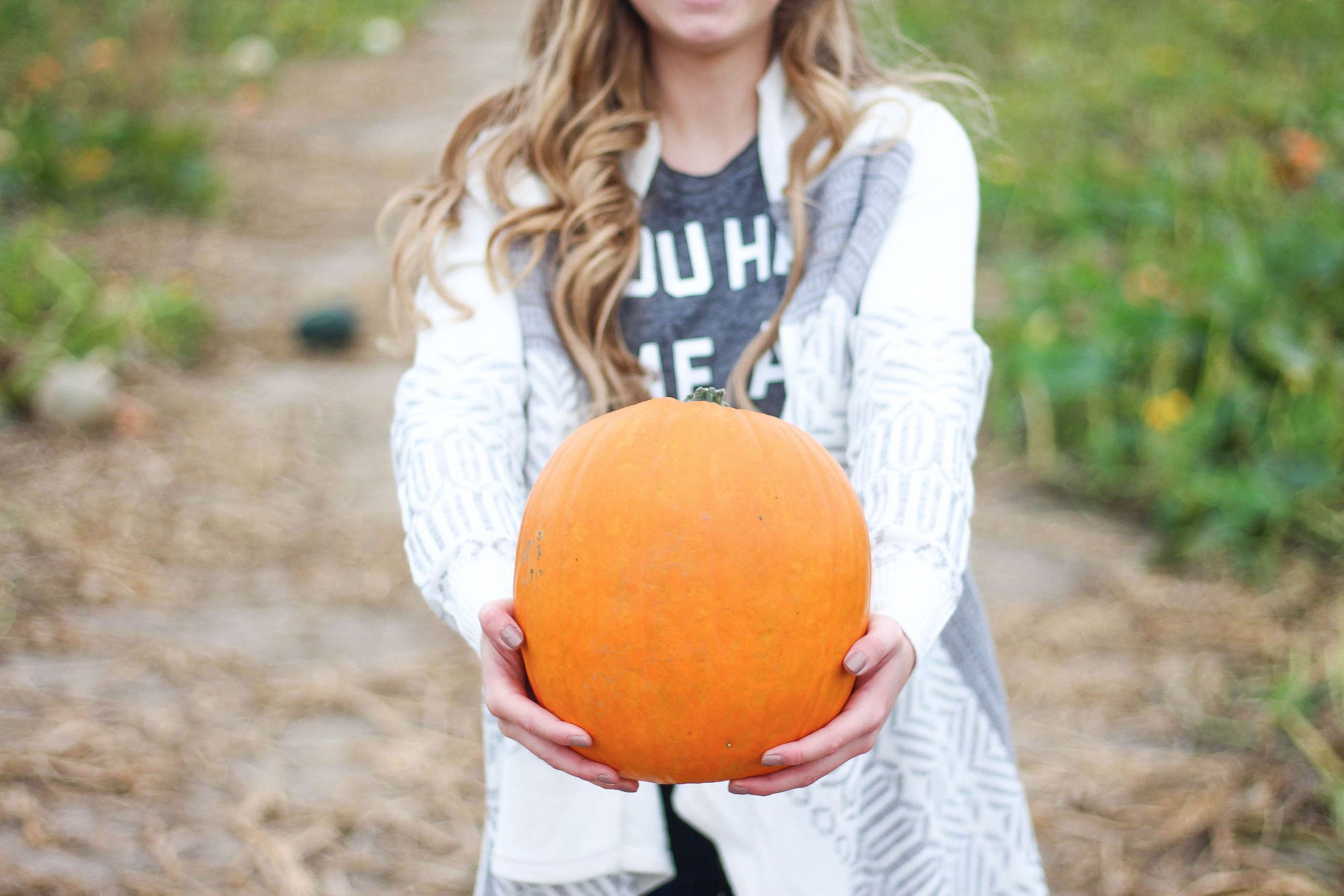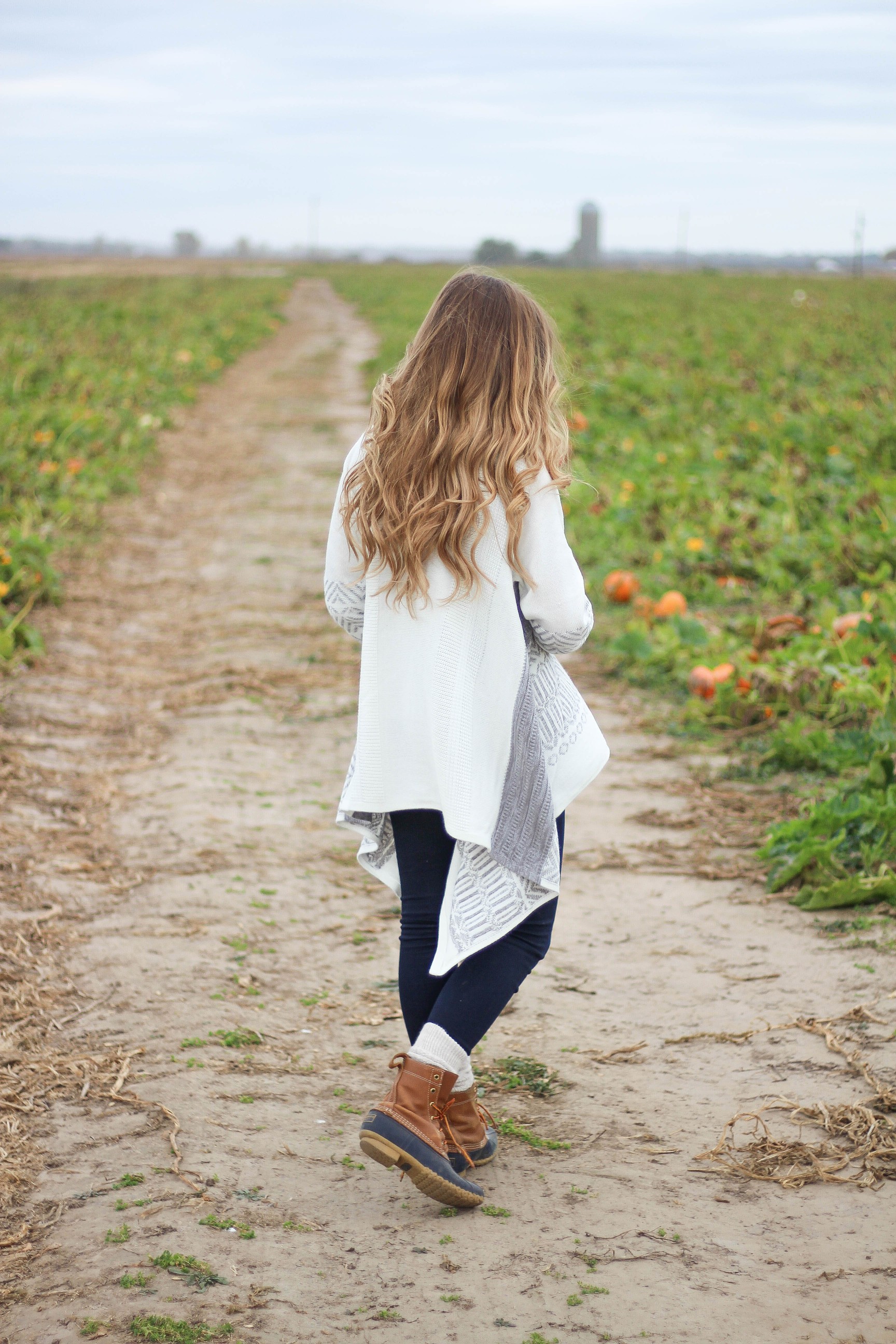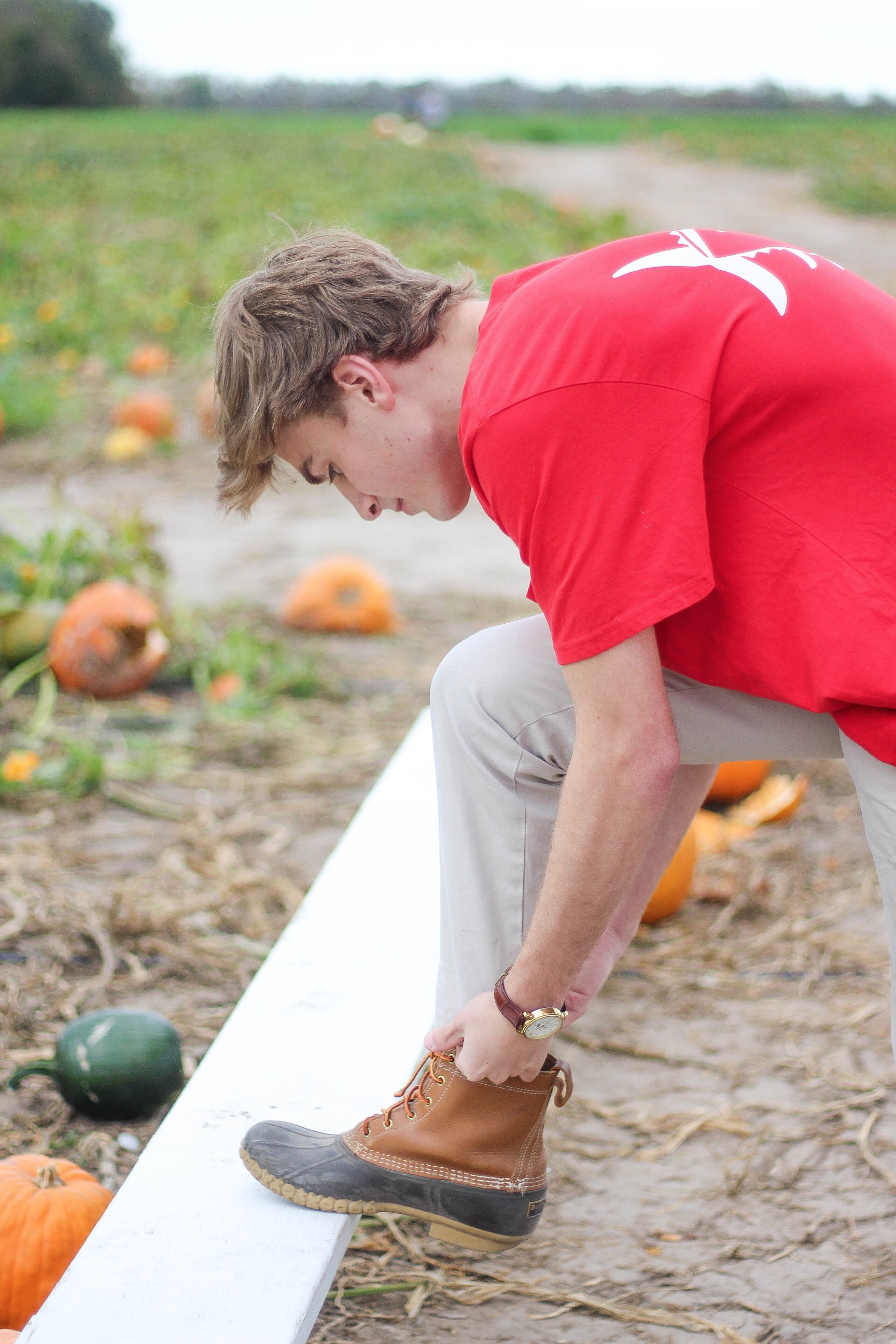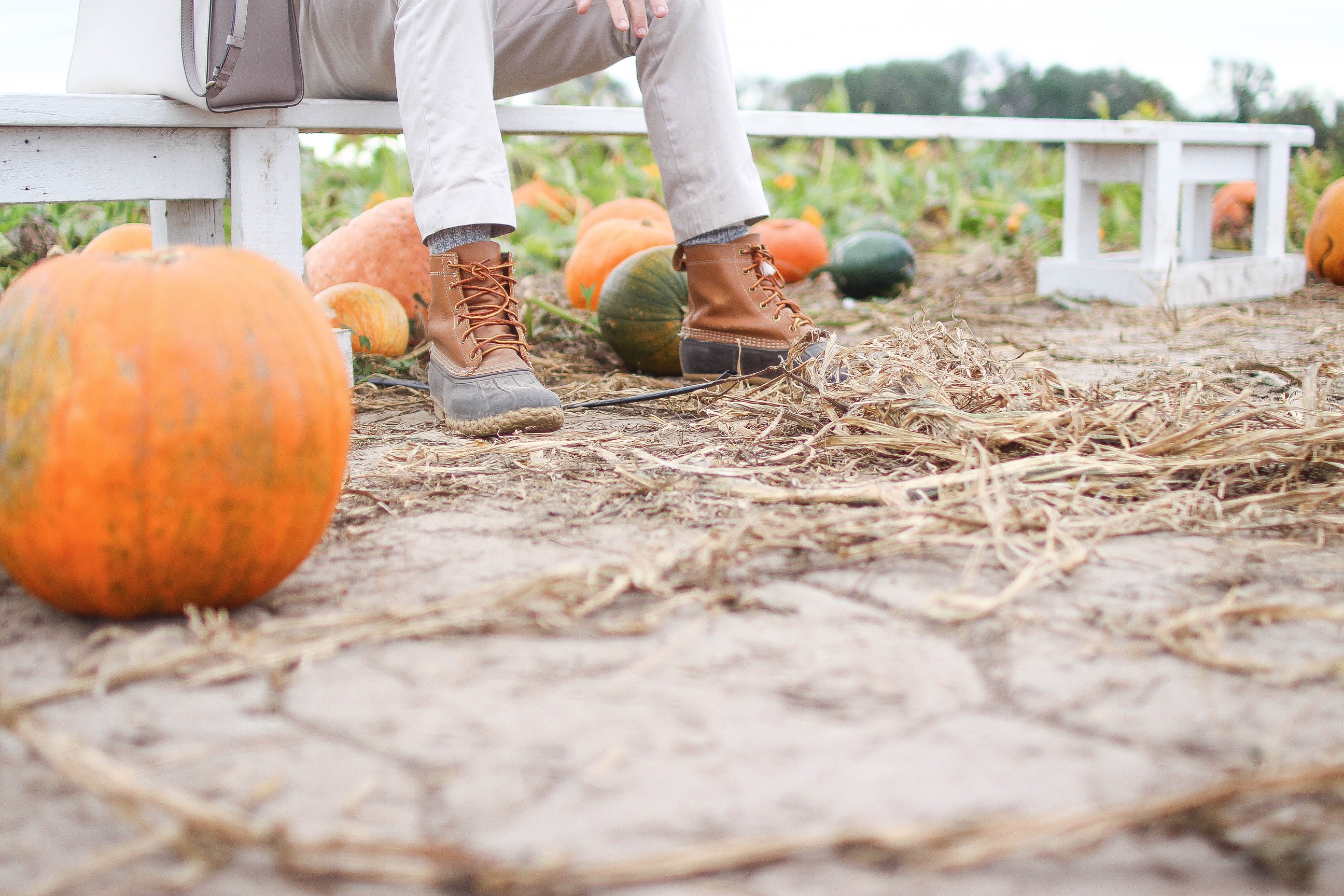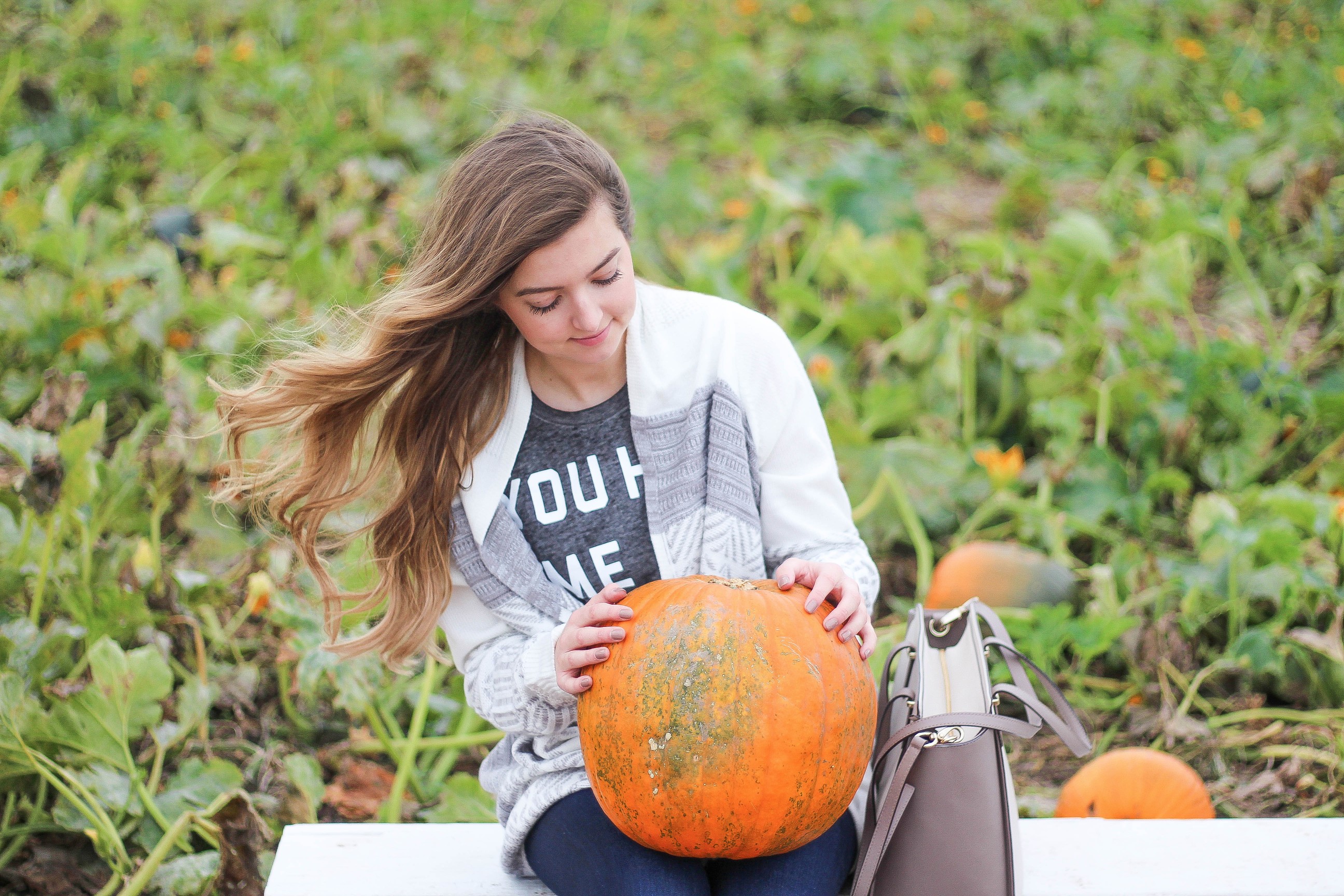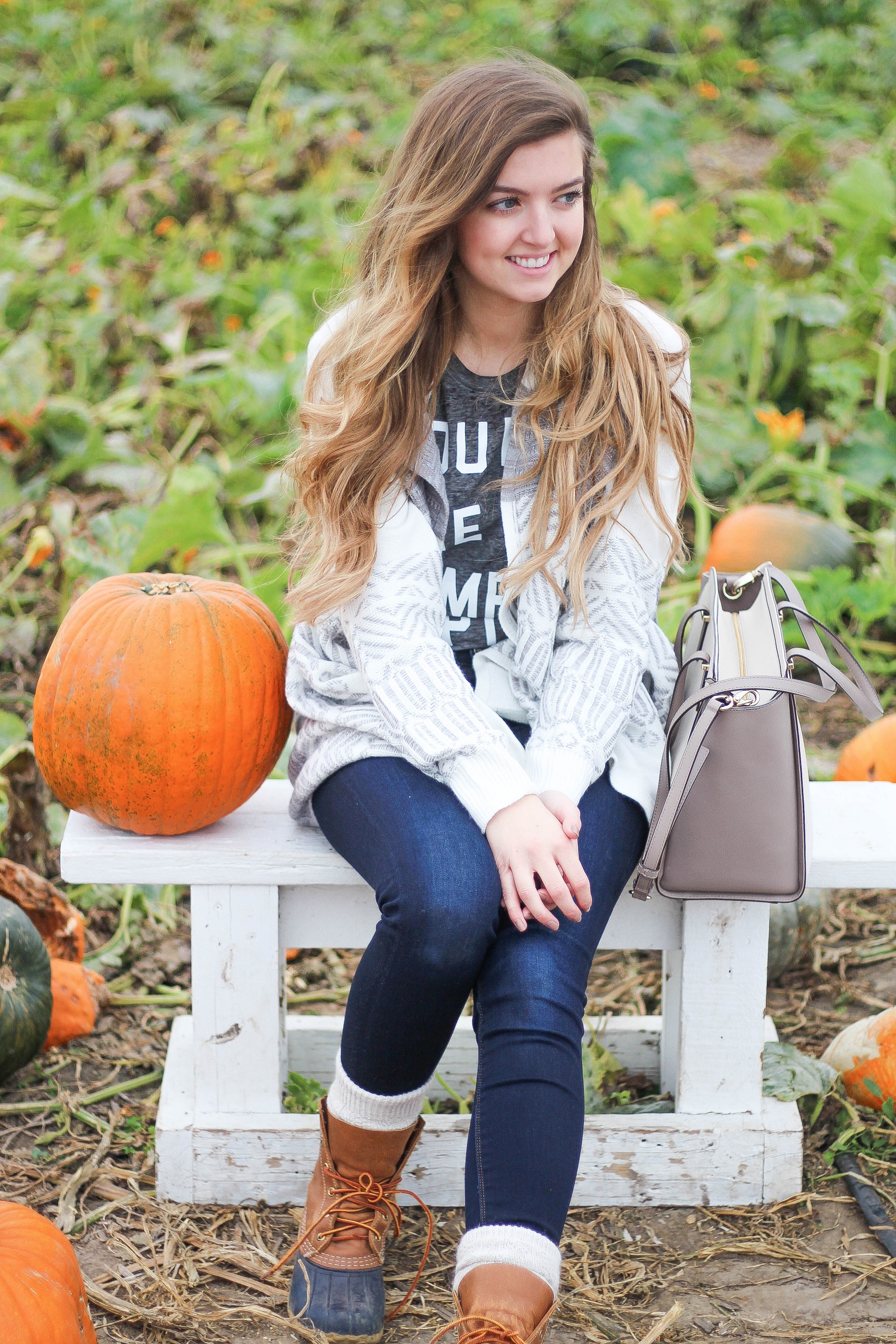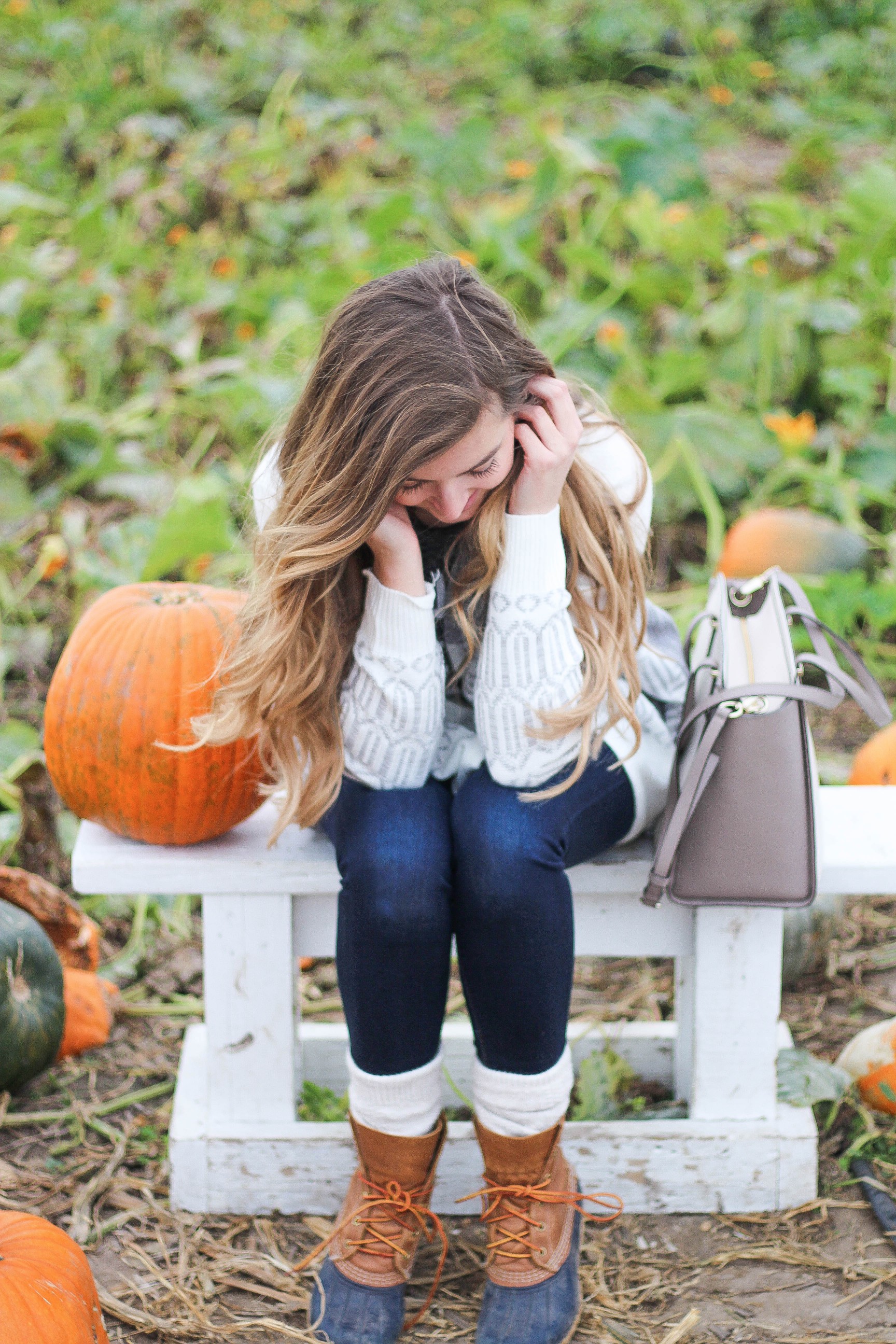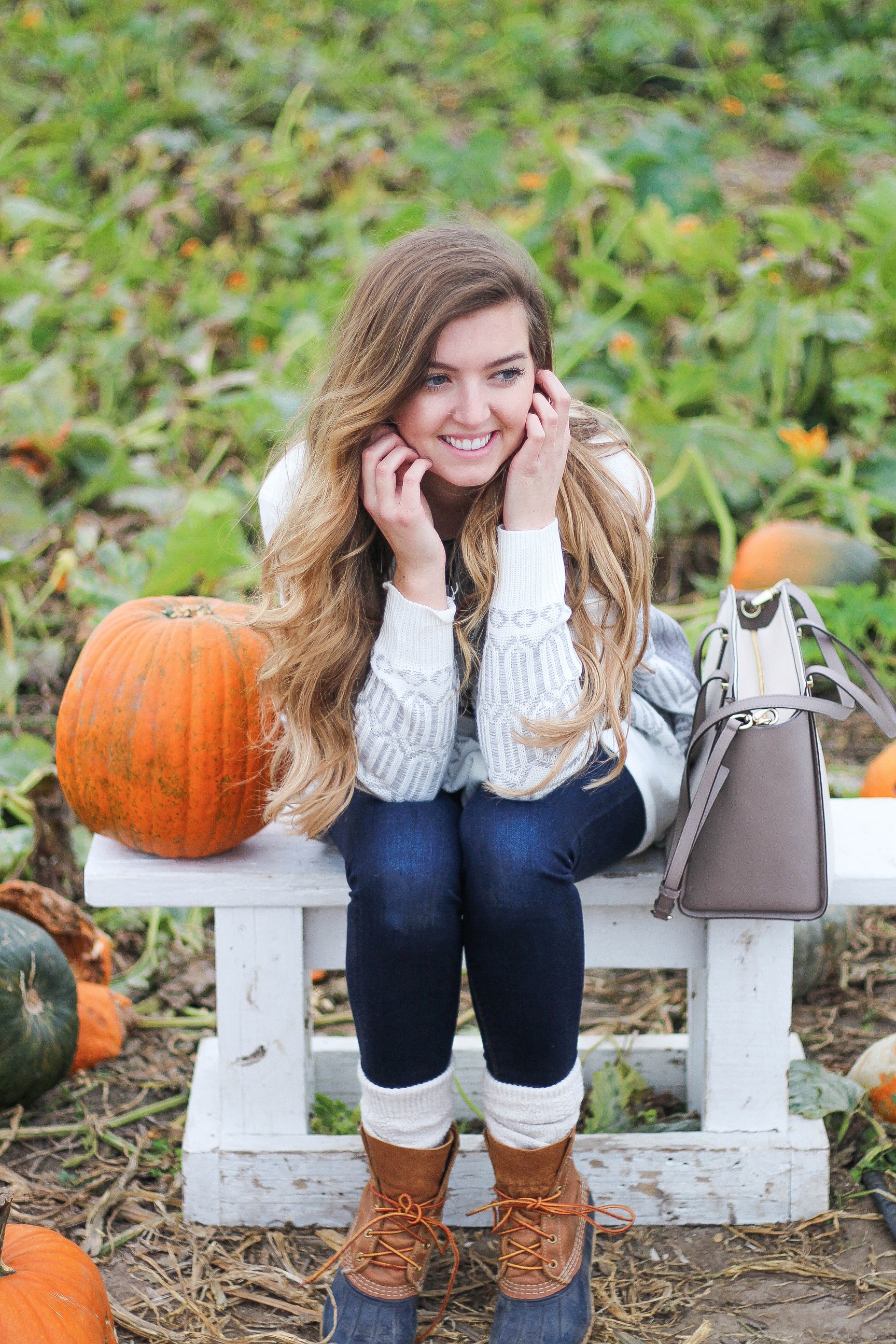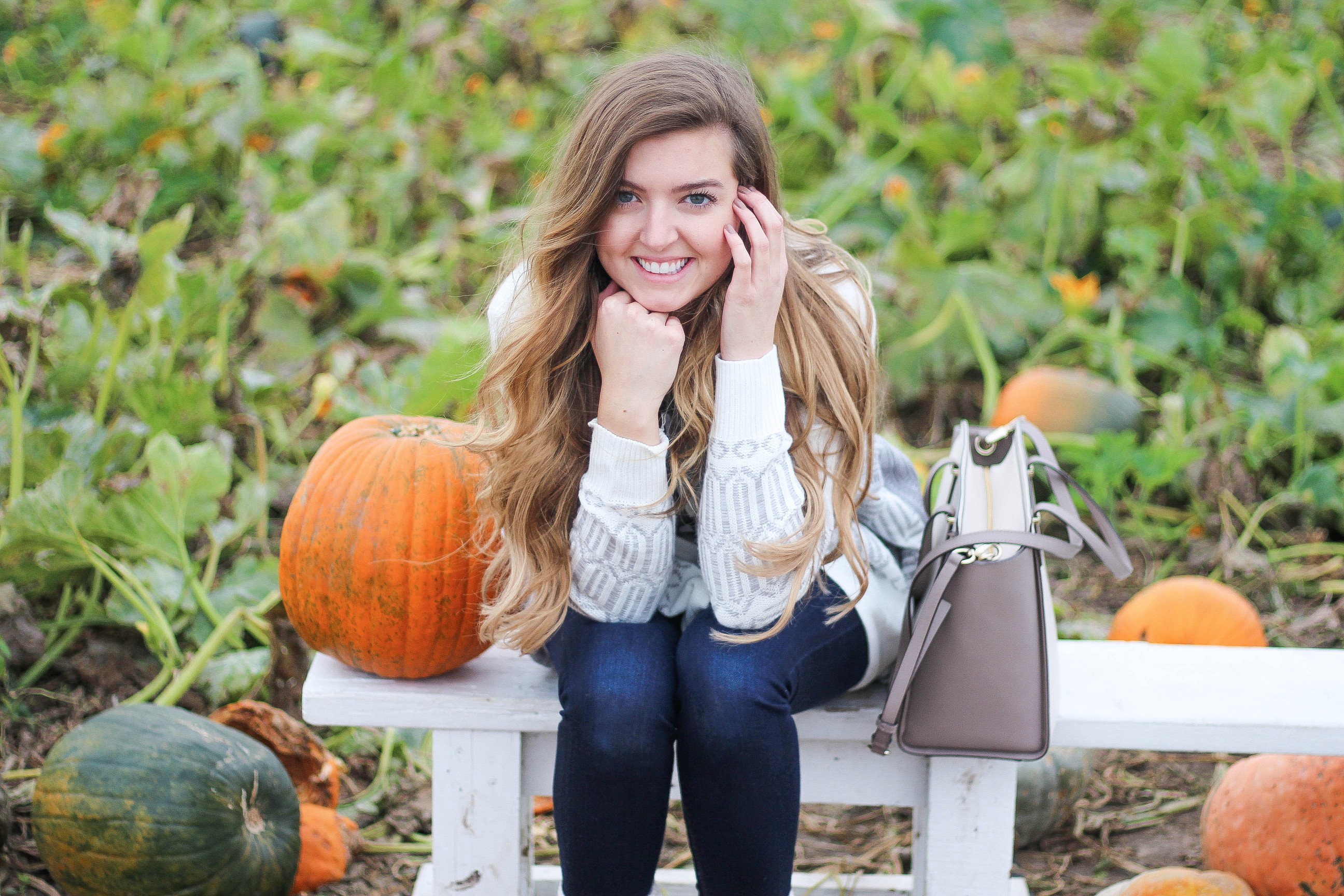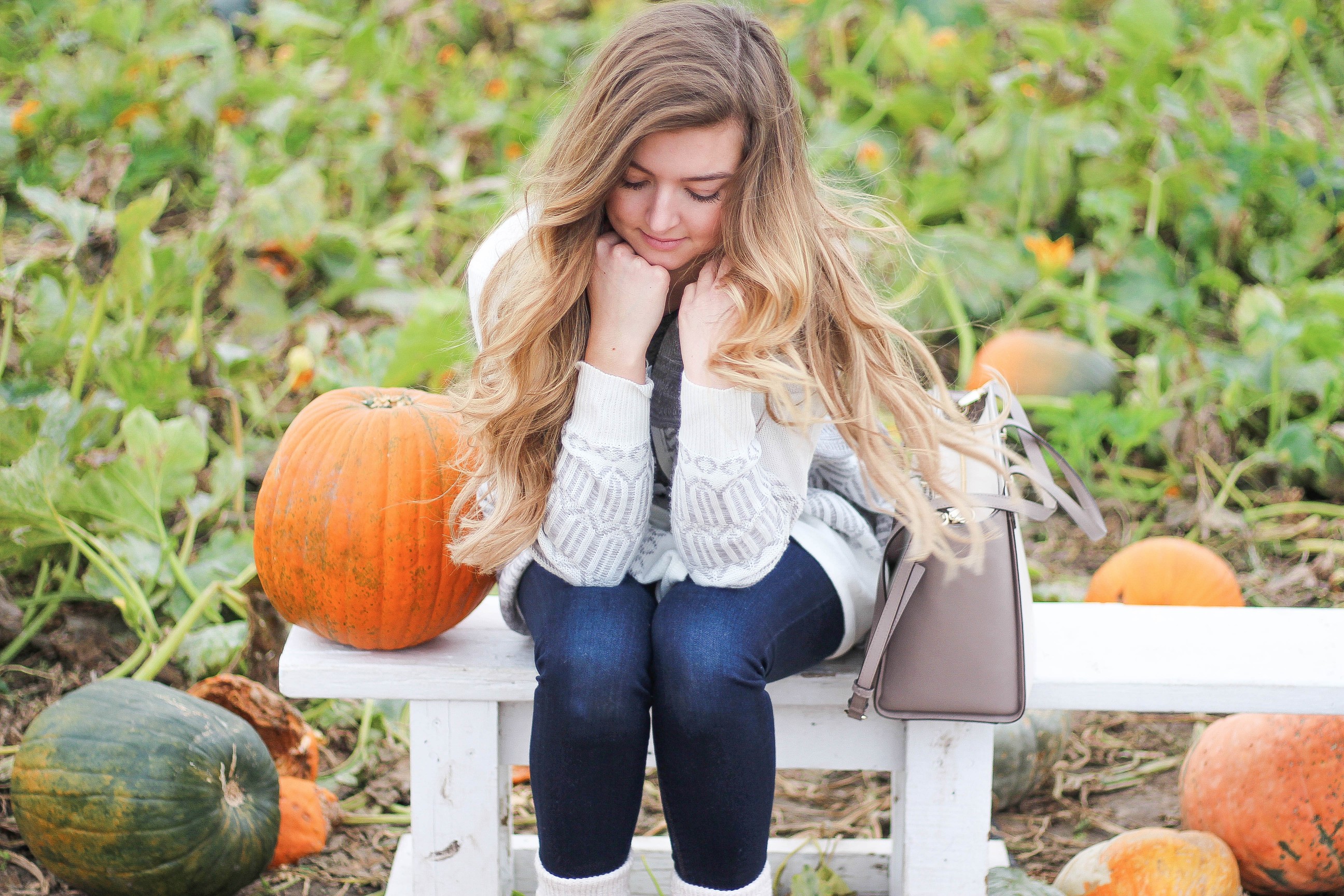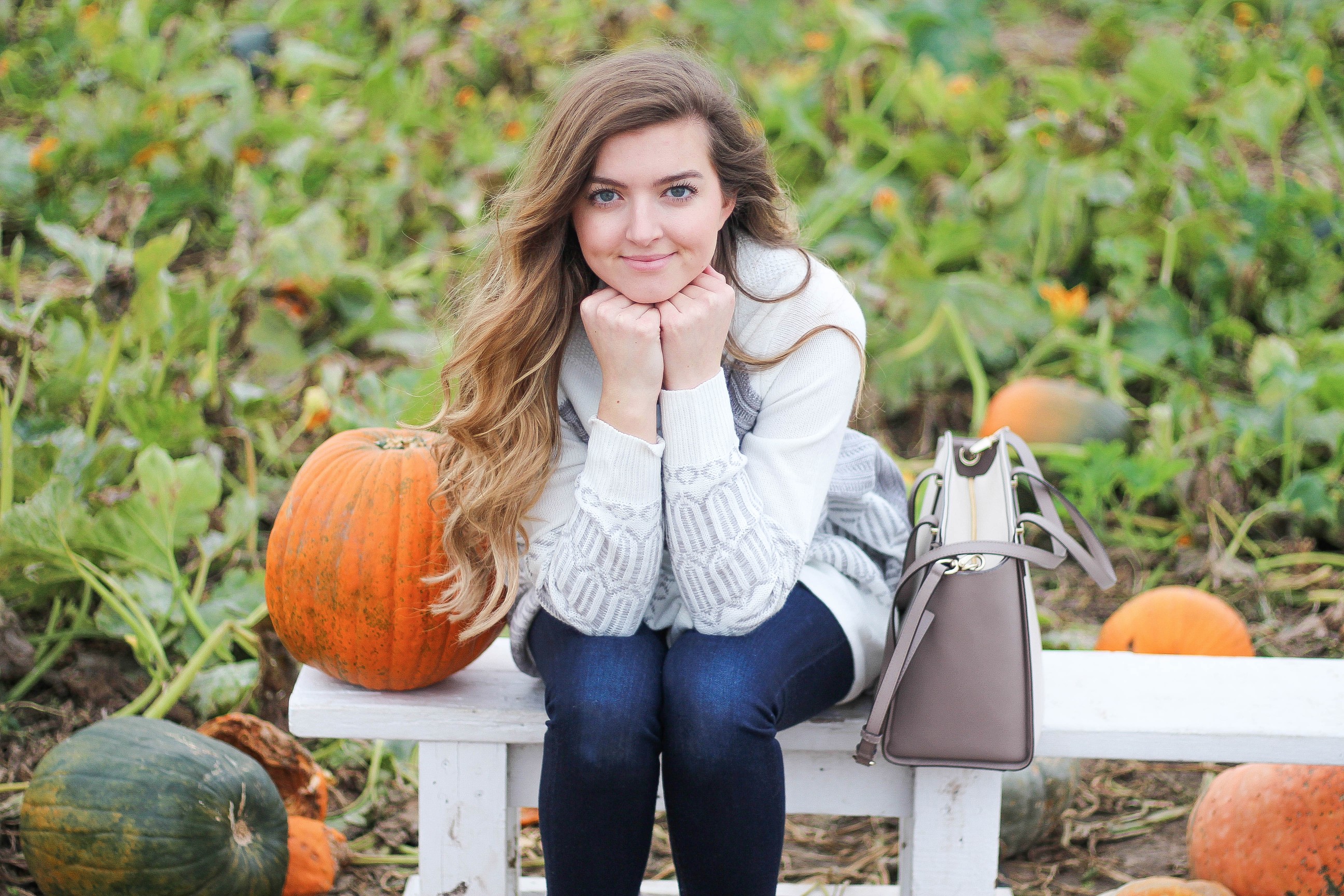 Happy Nation Pumpkin Day everyone! Going to the pumpkin patch is my favorite fall tradition. My family and I used to go every year and race home to start carving and baking pumpkin seeds. I love how nostalgic every new season makes me feel. There's something so wonderful about how your happy memories coming up and getting to relive them over and over again!
My boyfriend and I went to the pumpkin patch this year so we could enjoy the nice, brisk fall day. Although I was worried about rain, it ended up being a beautiful time to go! There was hardly anyone there and the clouds in the sky made for some awesome pics (shout out to my boyfriend for being wonderful and helping me out – and also letting me take some pics of him too😉).
Only having two pumpkins on my patio makes my place seem a little less festive than usual since I grew up with a patio full of 10+ pumpkins! I think I am going to pick up a few more for November to keep up the fall decor in my apartment. Also, stay tuned because I am planning on posting my current apartment living room decor on my blog and YouTube soon then I am doing a post showing you how I am decking out my place for fall!
xoxo,
Lauren Emily Lindmark
Copyright © 2016 dailydoseofcharm.com