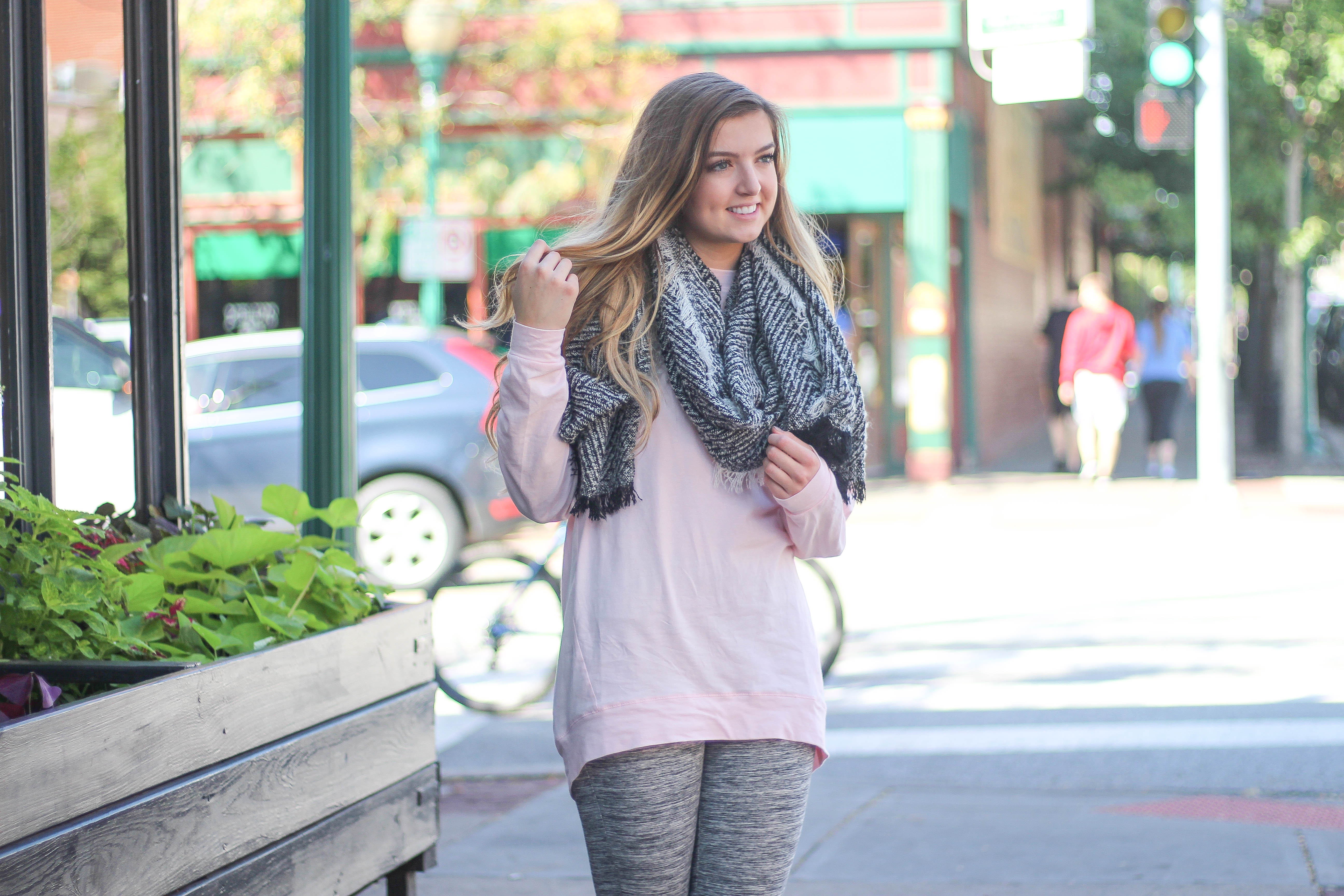 Mint Julep Slouchy Sweater EXCULSIVE LINK (Worn Casual) | OOTD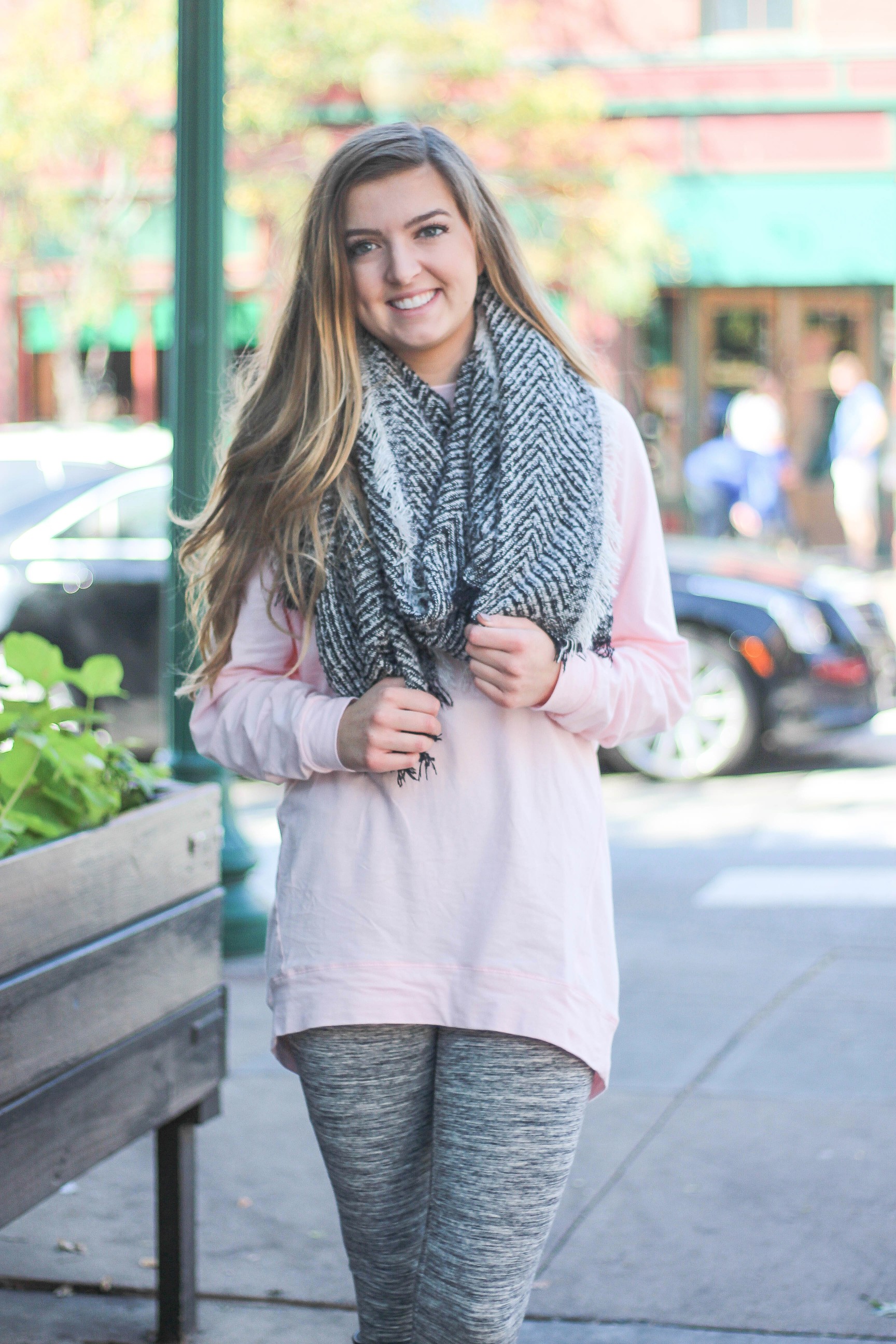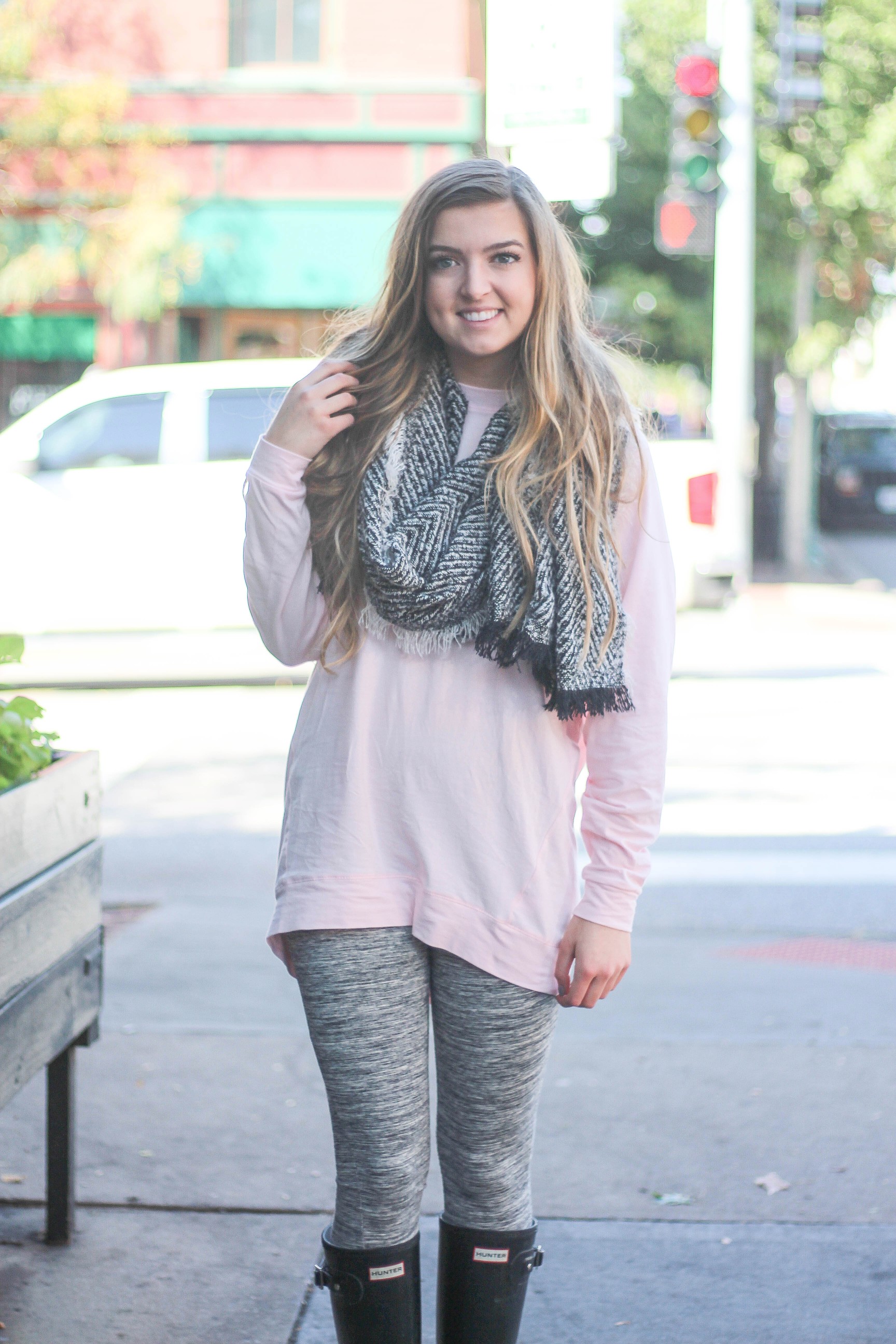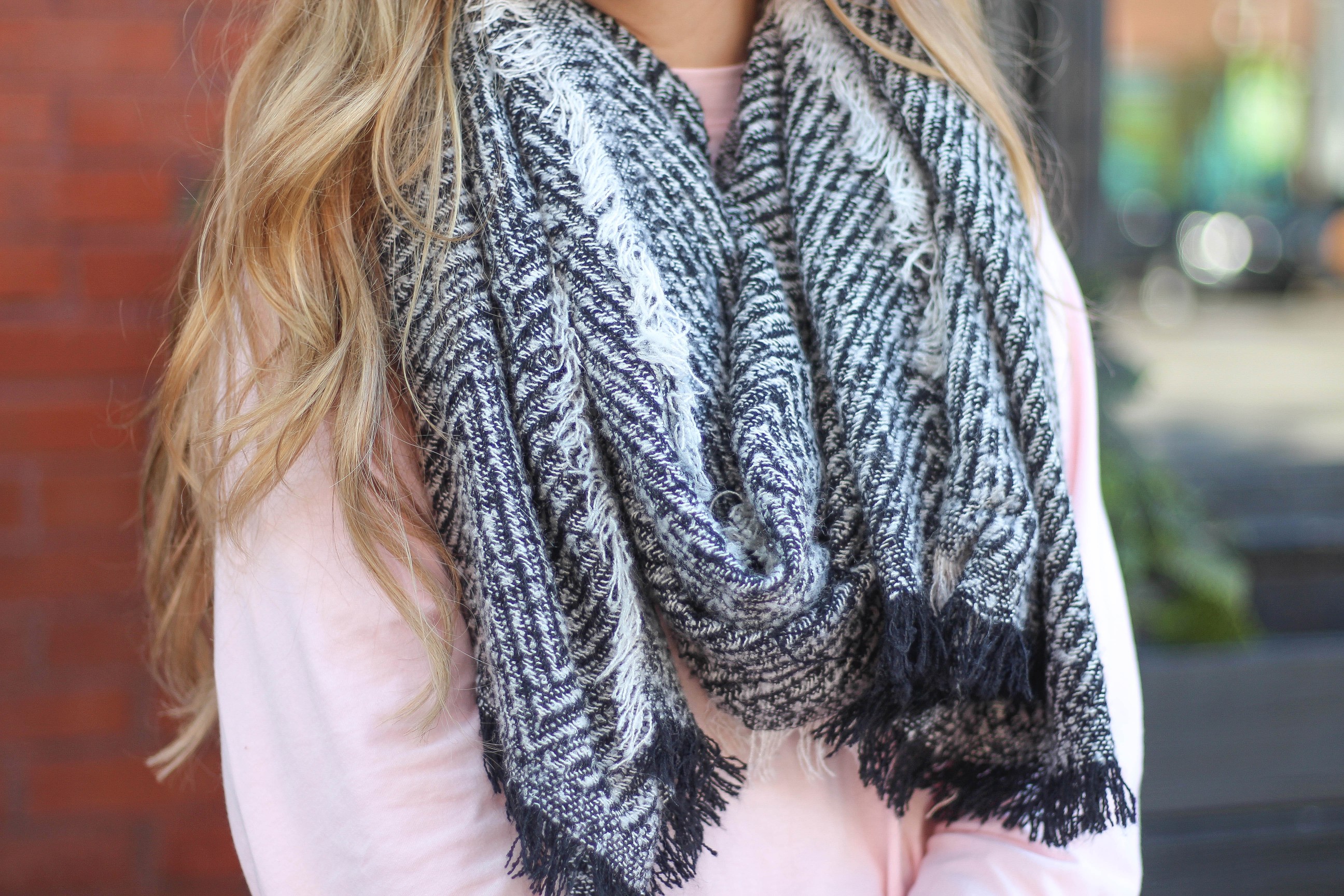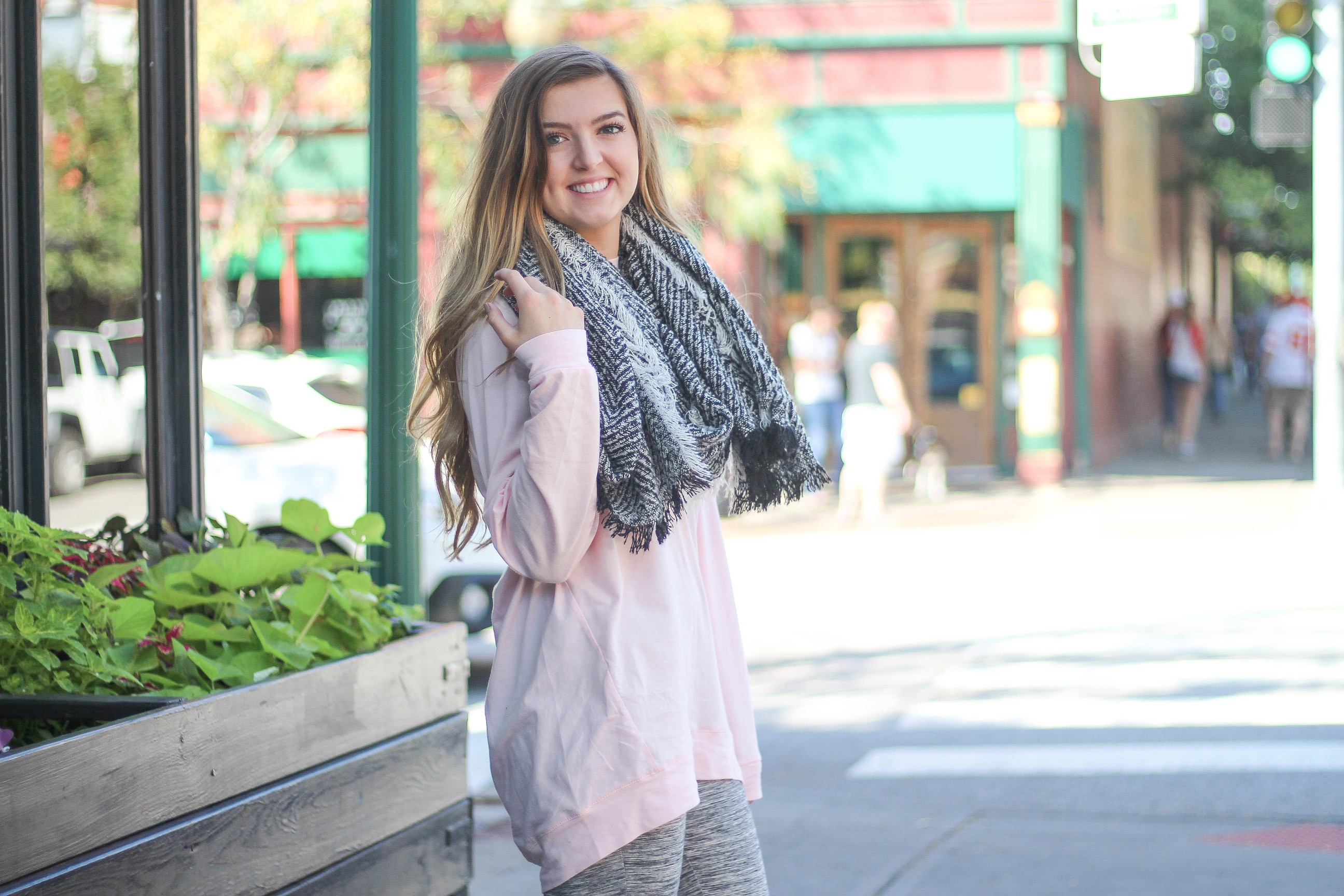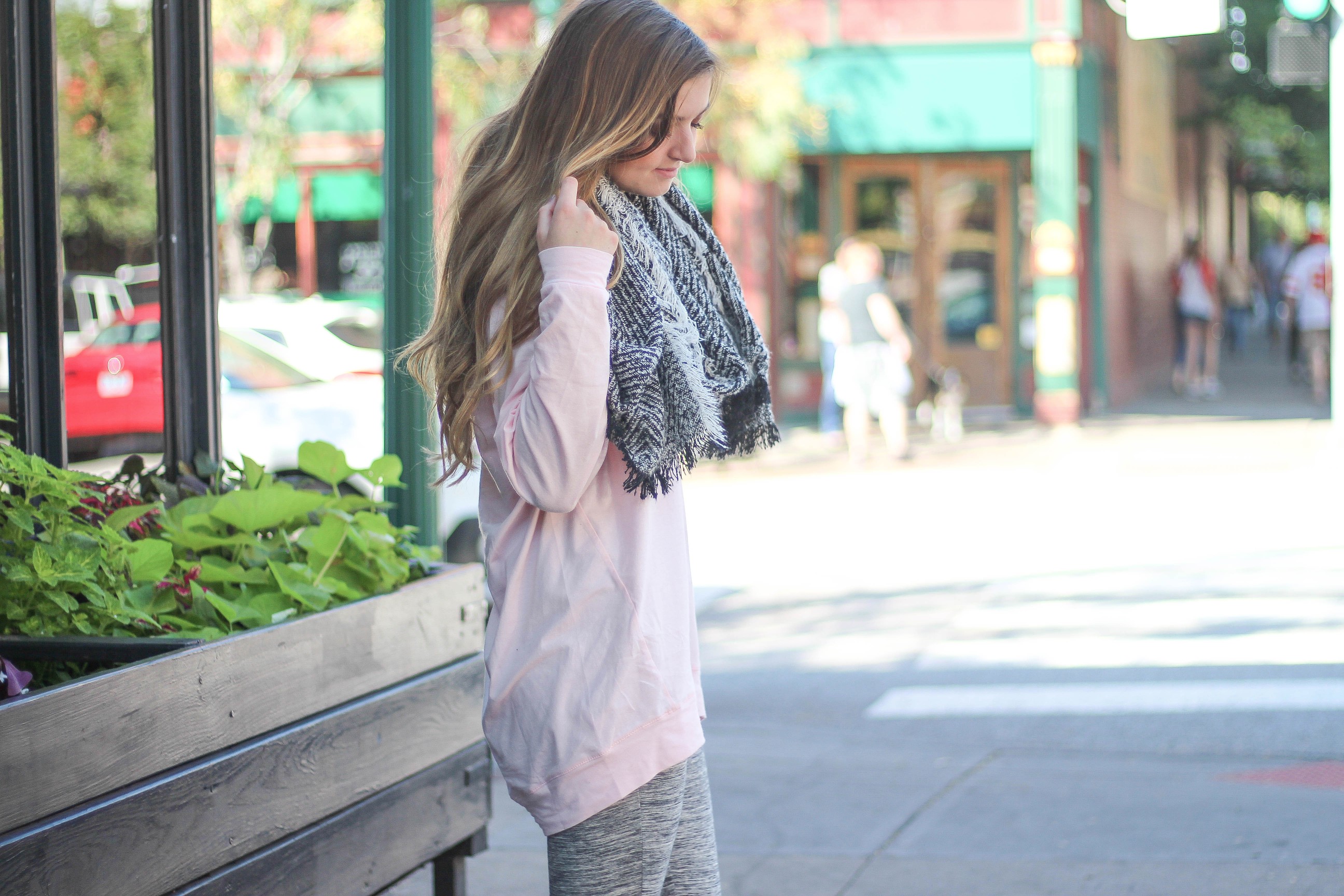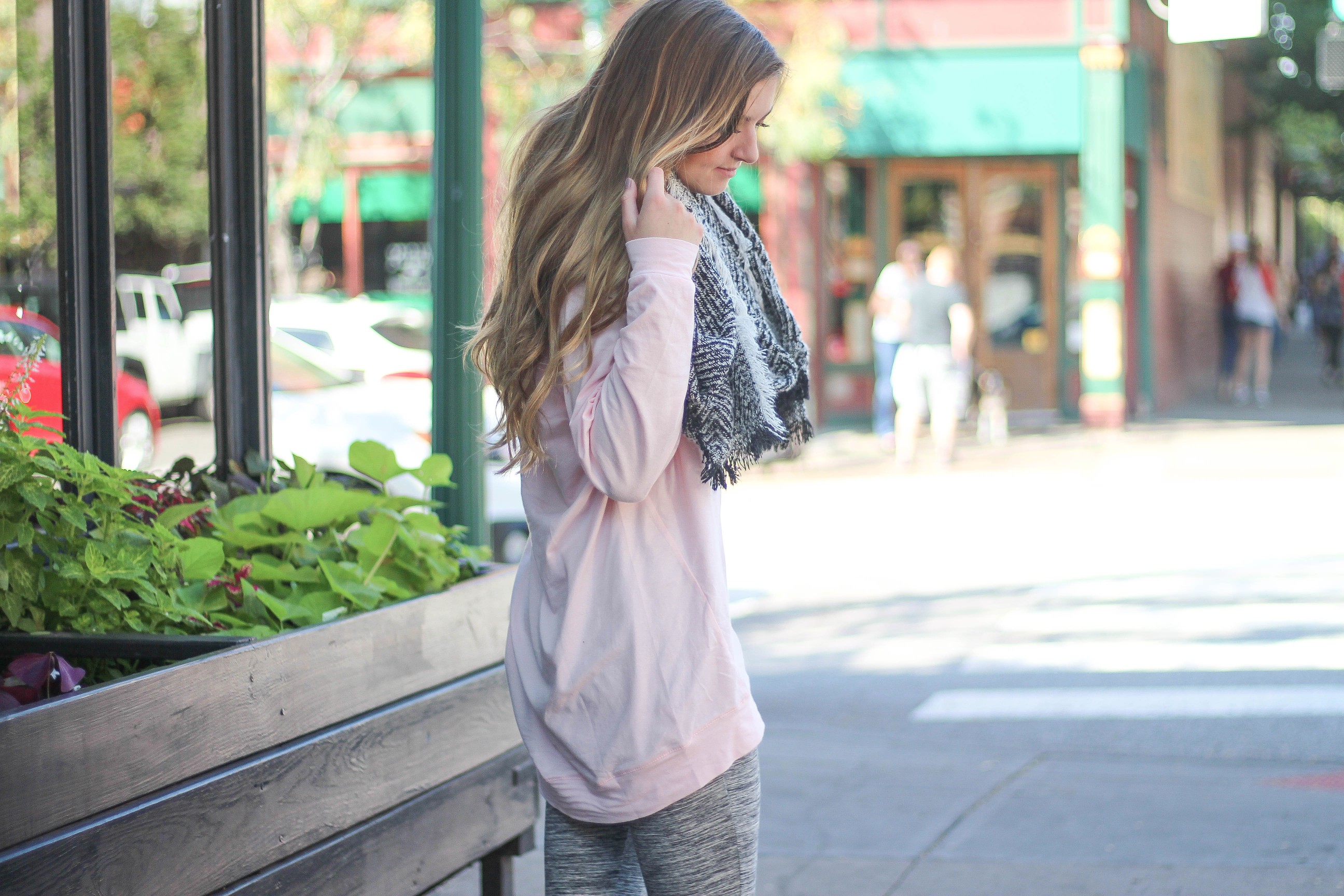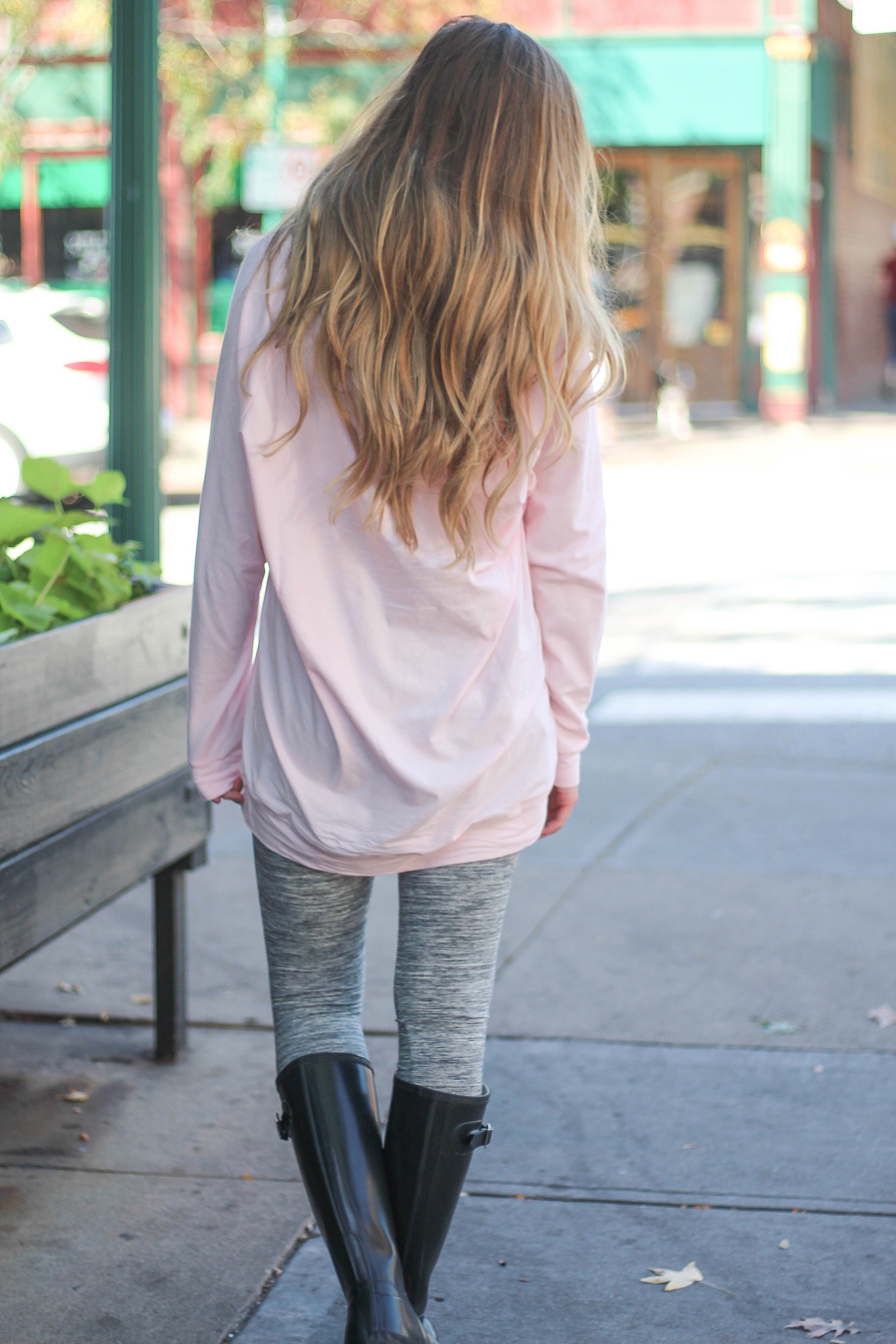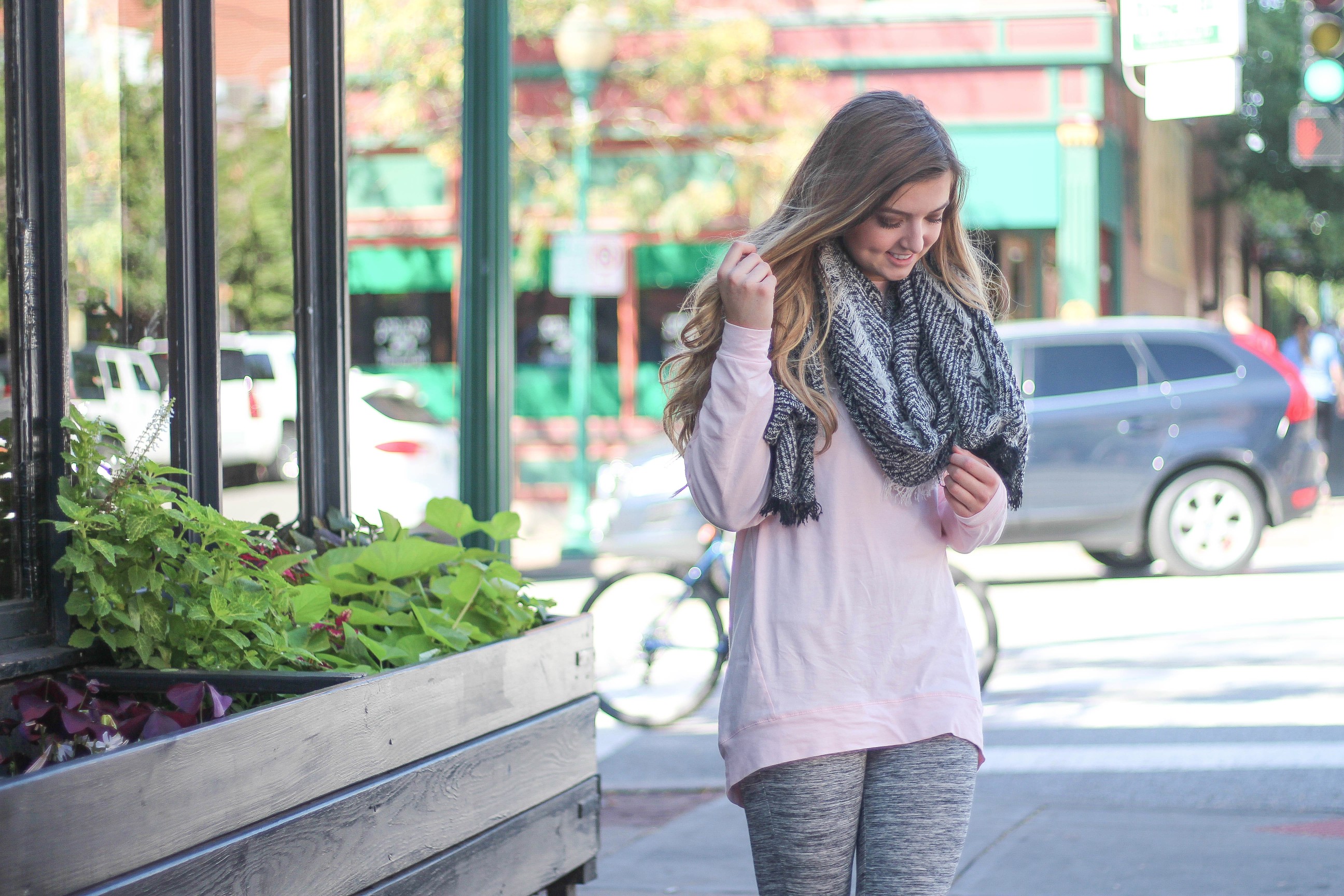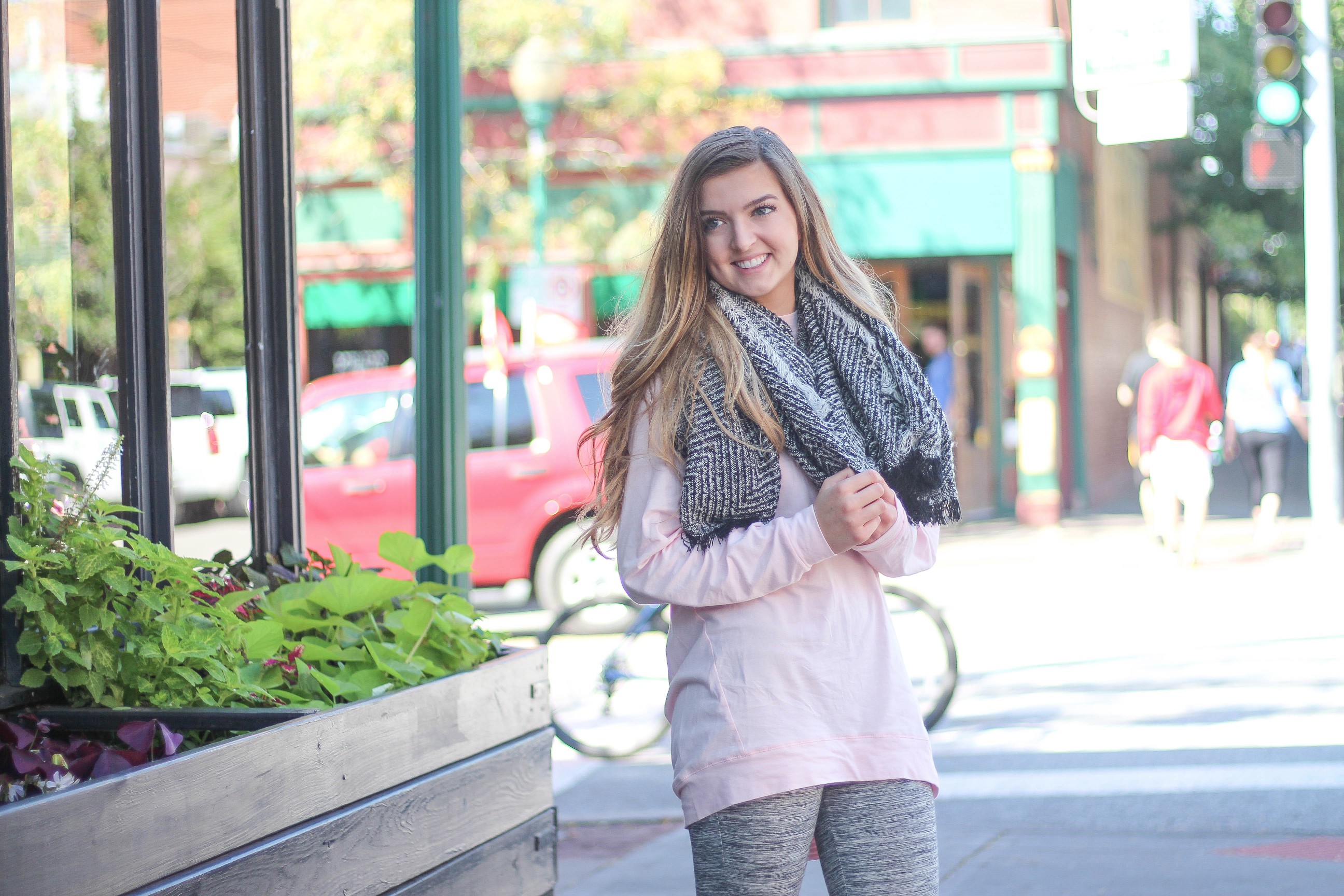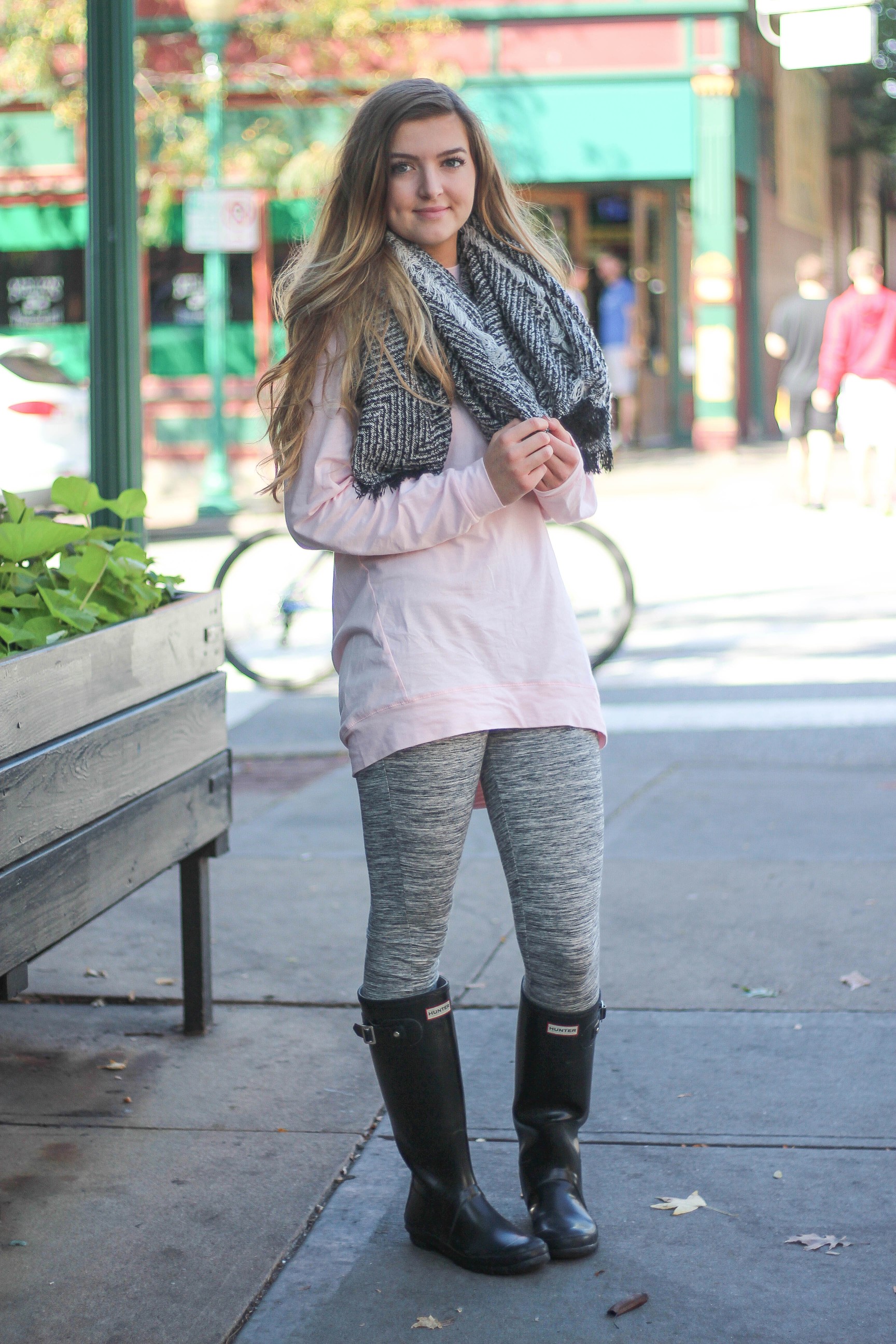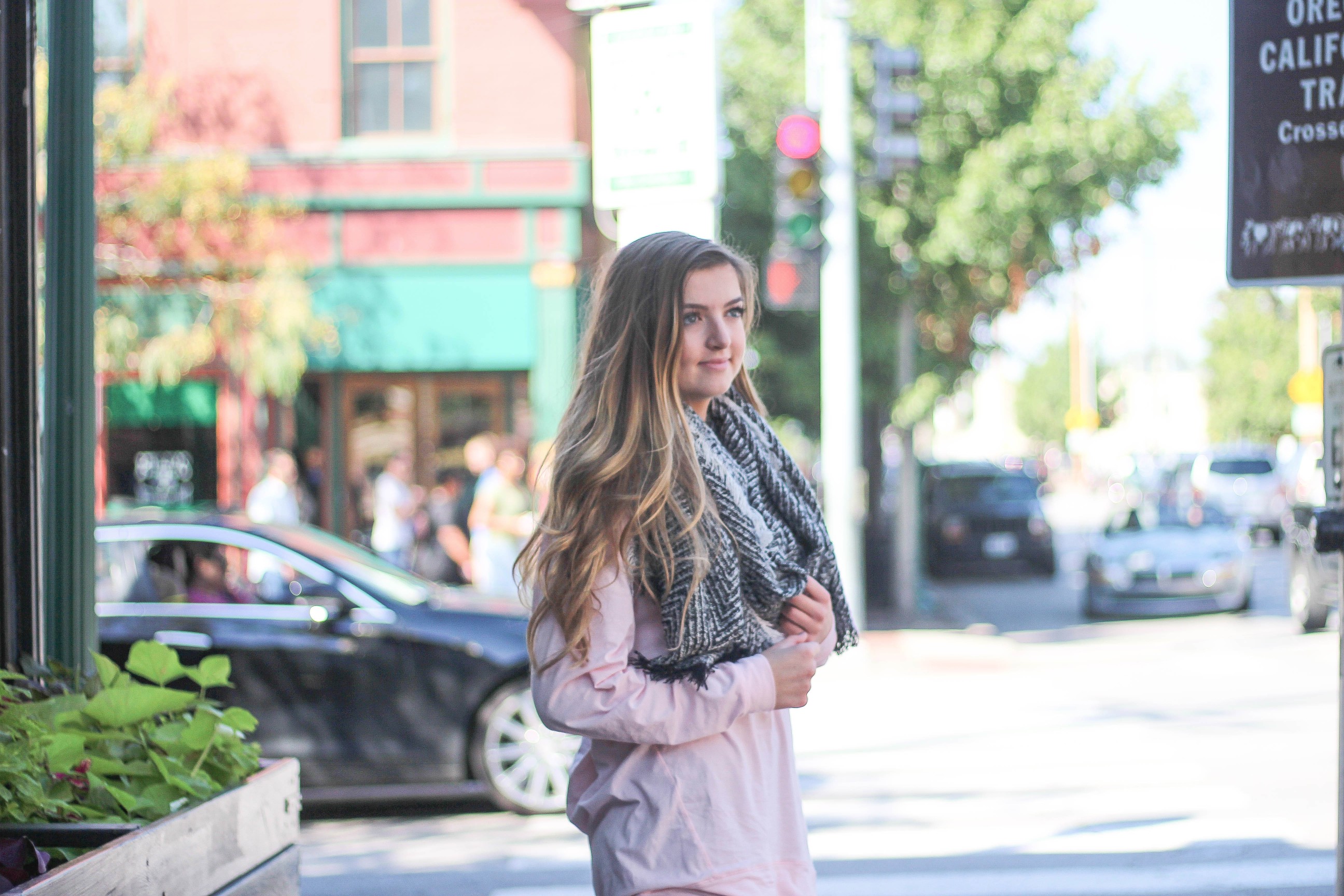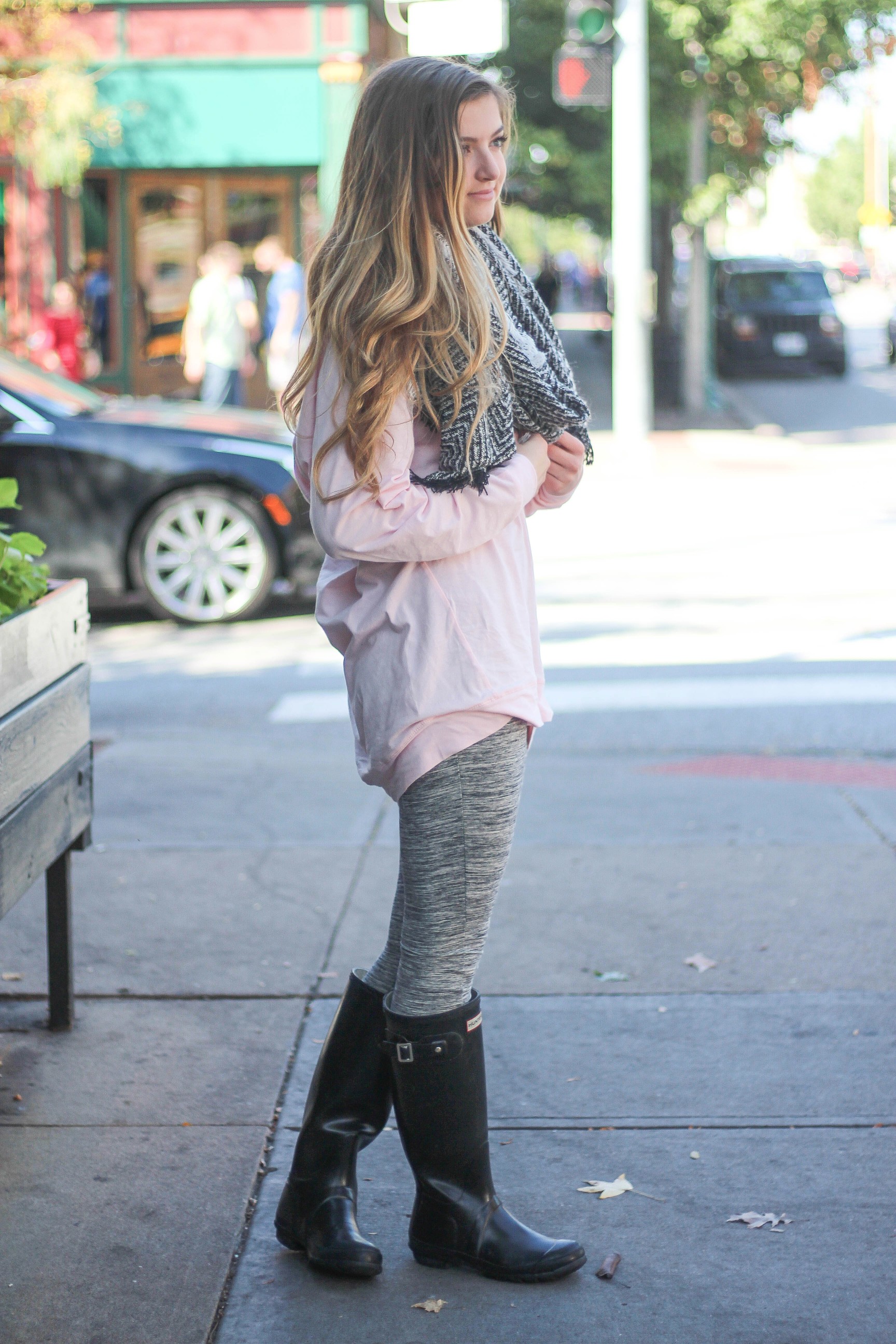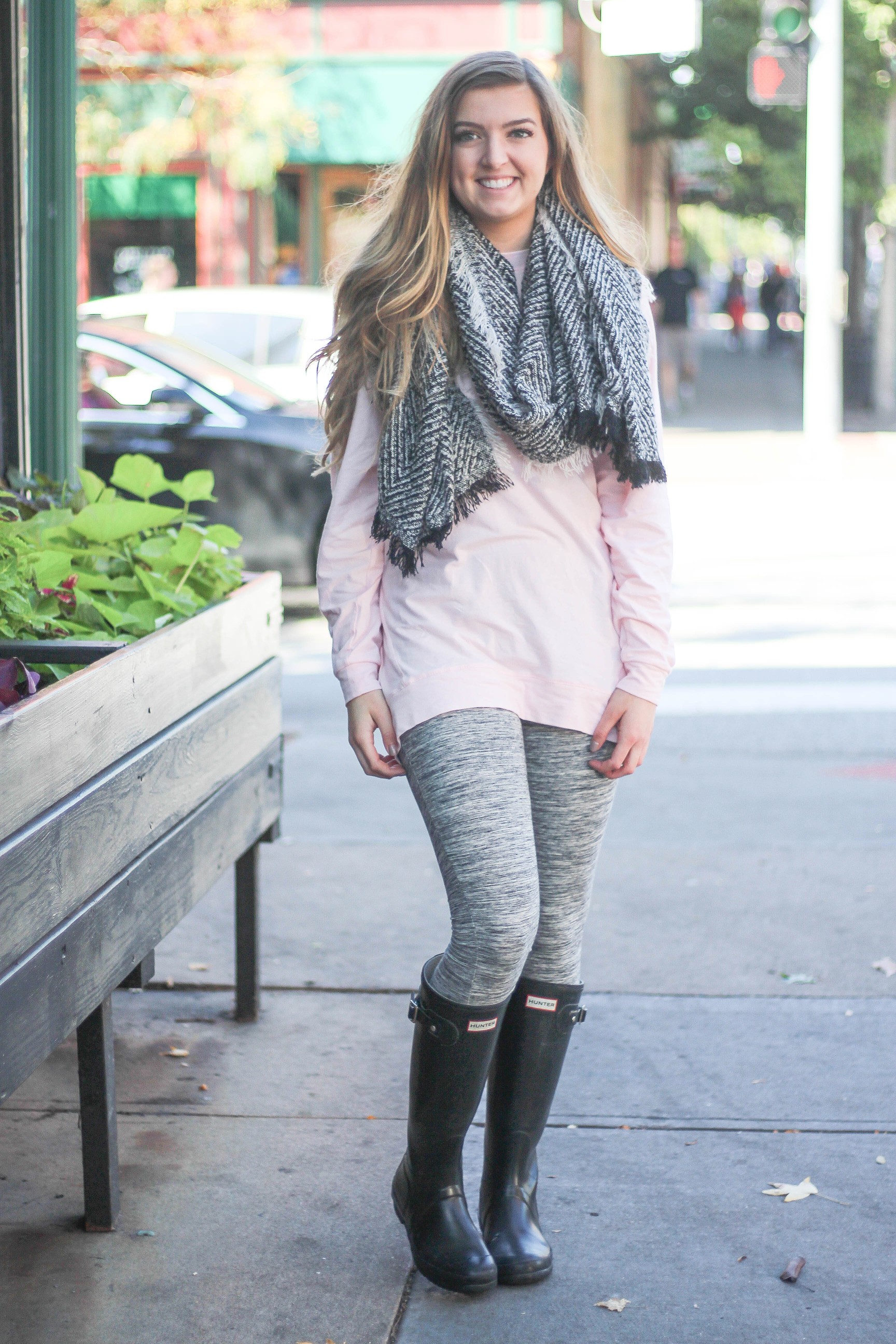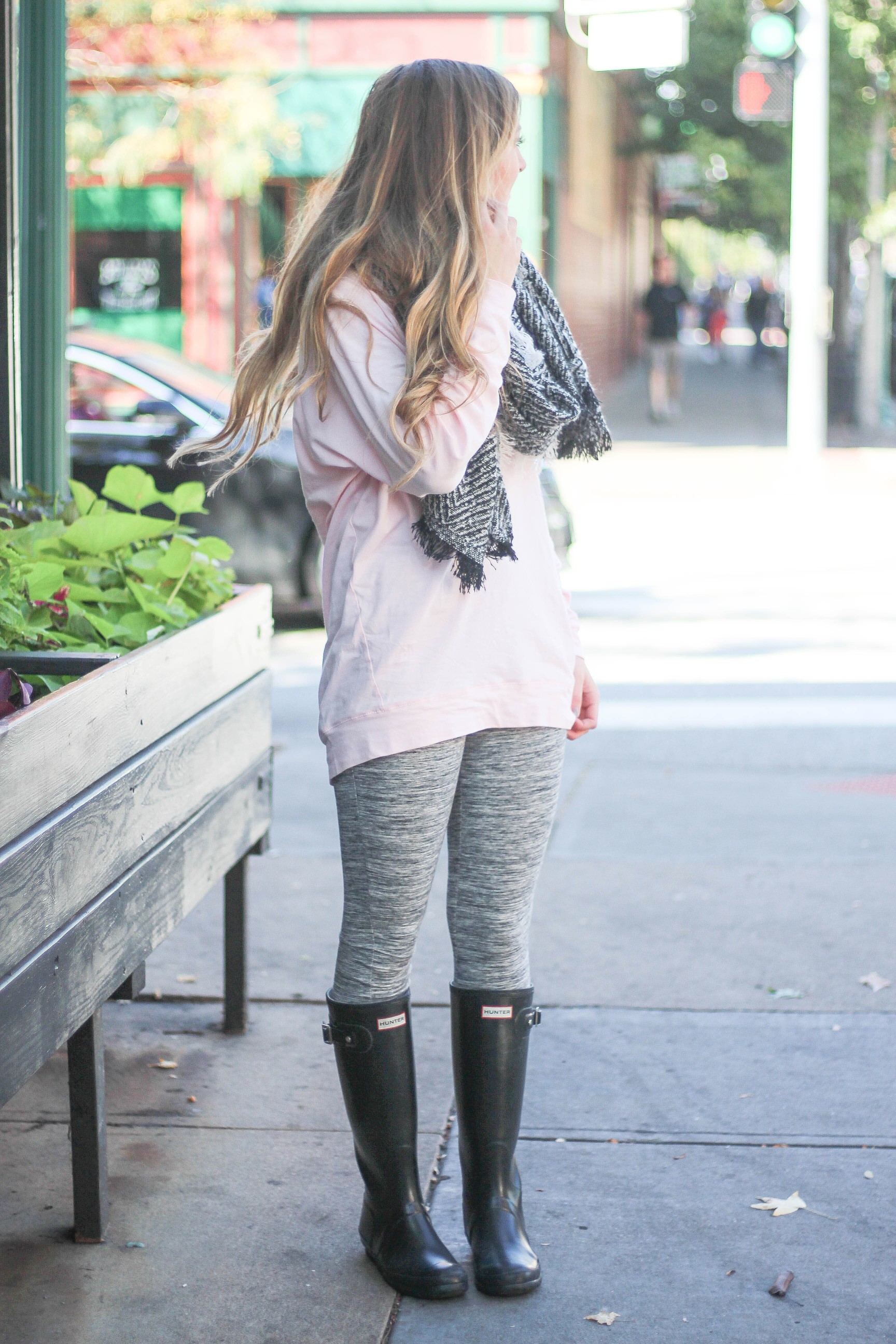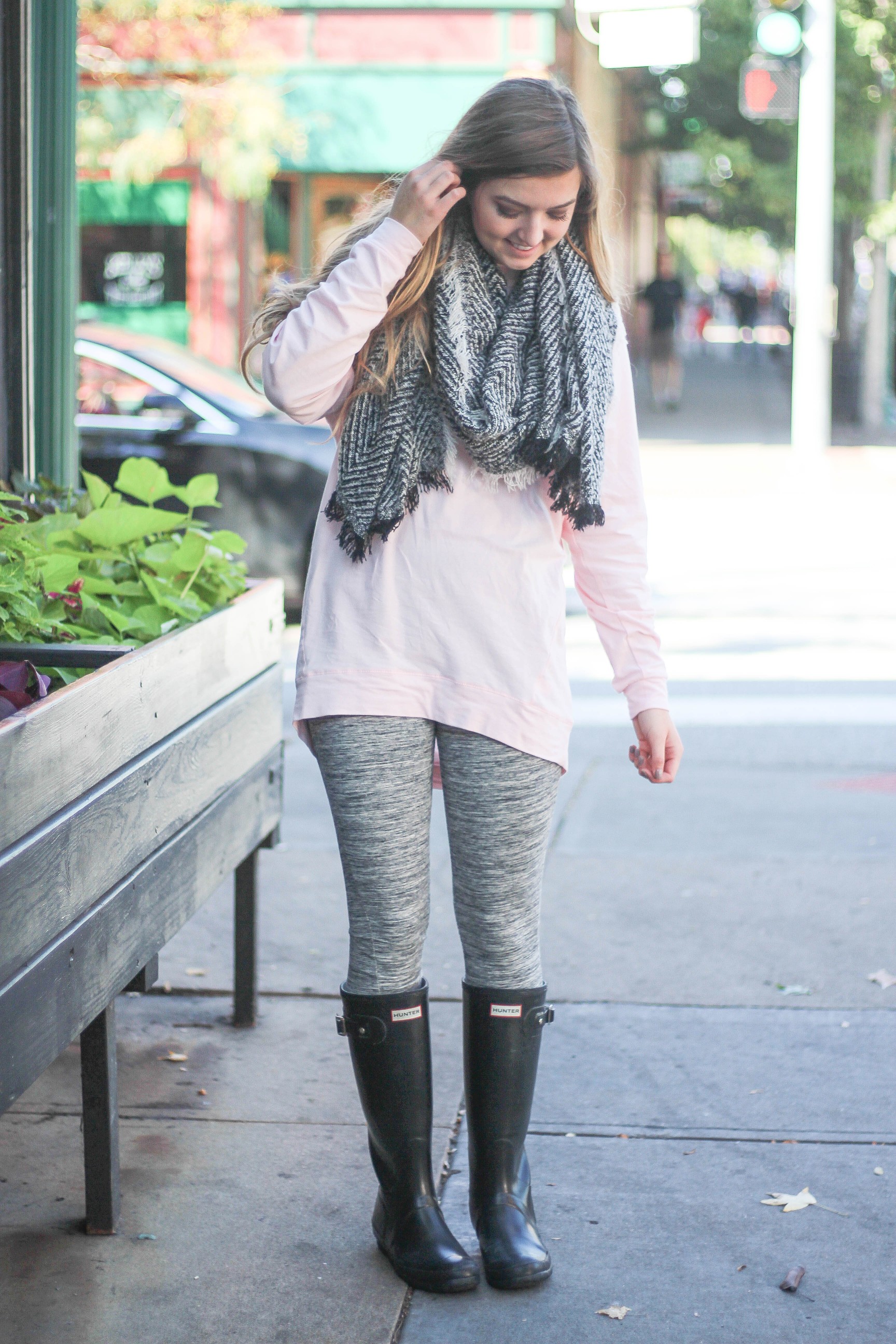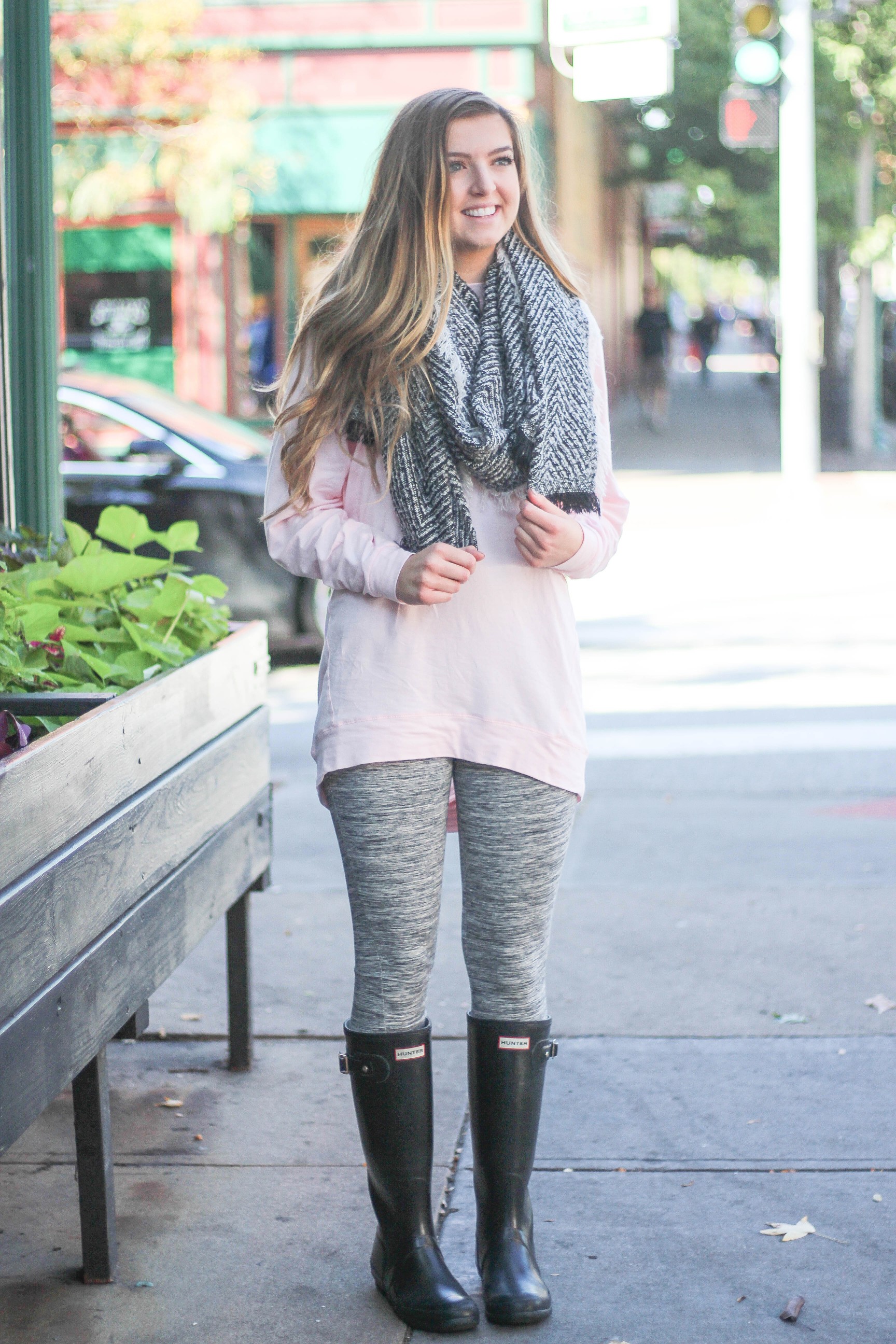 |

Rose Slouchy Top

(Exclusive link for 50% off!) |

Scarf

 | Leggings ($15) | Hunter Boots |
This is part two of my Mint Julep Boutique Slouchy Dolman Tunic blogposts! If you haven't seen number one first, read it here to learn more about these super cute tops and my exclusive link to get 50% off! Plus see how this sweater can be dresses up!
To be honest this is what I look like 90% of the time when I'm just going to class, running errands, or hanging out with my friends! Okay…minus the hair and make up…but still! I love wearing outfits that are super comfy and casual, and this one is even better because it's still super cute! I decided to pair it with one of my favorite scarves I own to make it super comfy. This card is so unique and inexpensive – you definitely need to add it to your wardrobe. When I found these leggings the other day at Target I knew this outfit had finally come together! Just a reminder, if you can't find these items at a Target store you can get them shipped to your Target for free!
When I think of fall colors I see reds, whites, oranges, browns, greens, etc. However, I am loving this rosey-pink color right now! I think you can rock pink colors anytime of the year (but especially on Wednesdays😉 )! To see more colors head to this link to browse all of Mint Julep's Slouchies for 50% off! I absolutely love The Mint Julep Boutique so you should definitely browse the rest of the store while you're there!
xoxo,
Lauren Emily Lindmark
Copyright © 2016 dailydoseofcharm.com