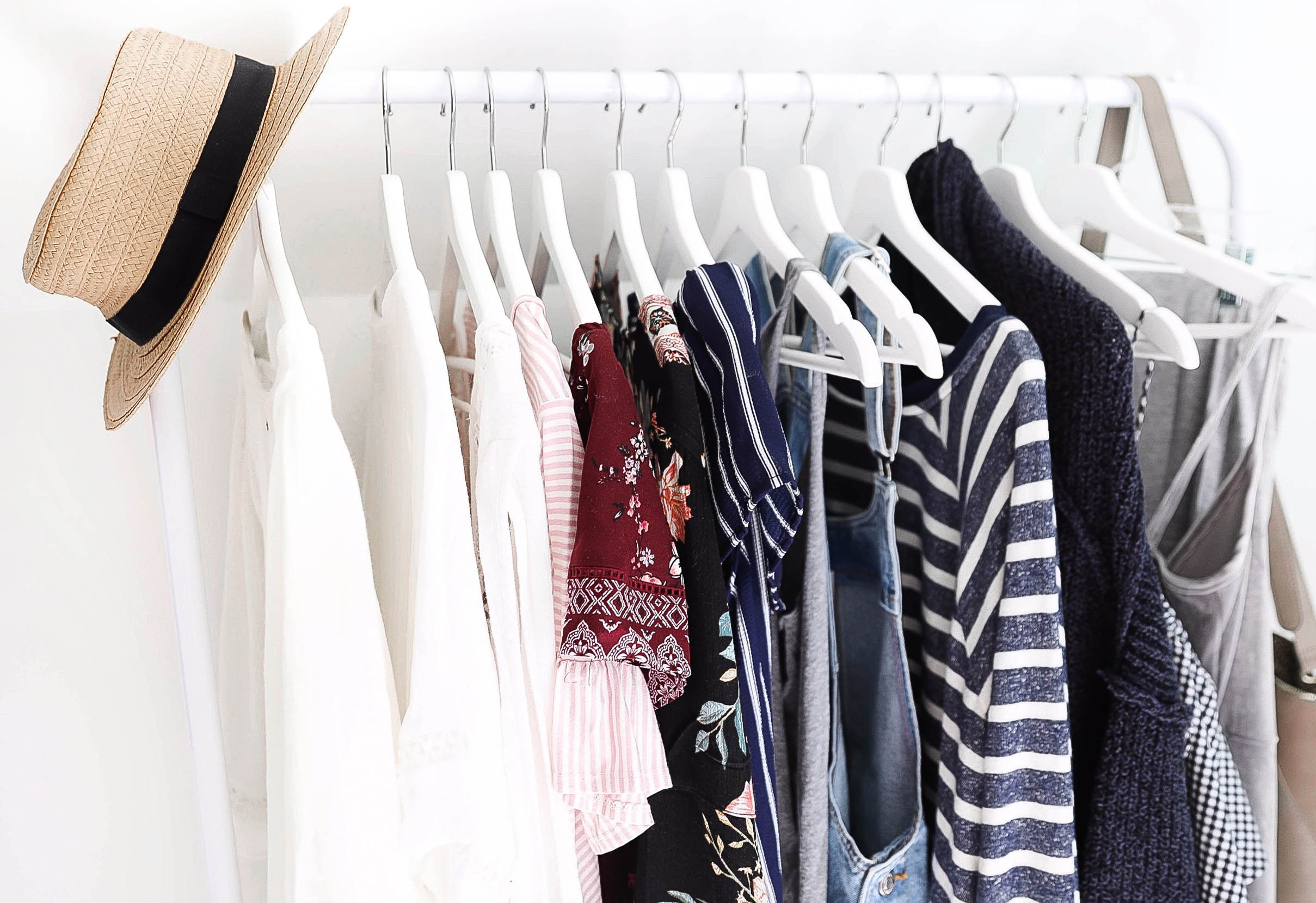 Boutique Q&A
Yayy second post of boutique week! If you missed the first one, go read Why I Decided to Start a Boutique! Today I wanted to do a little question and answer session with all your questions about my boutique! Thank you so much to everyone who sent me a question on my Instagram. Make sure to check back on Friday to see my name reveal! Let's dive in…
P.S. the photo above is really old haha! Sorry this post doesn't have photos, it has been rainy here all week. Ugh! Anyways, thank you to everyone who sent in questions!
1. Will you be collaborating with other bloggers?
Yes absolutely! As a blogger I know what an impact that community can make. I can't wait to have brand ambassadors and work with some of my favorites! I am still figuring out the best way to go about it.
2. When did you know you were ready to open your boutique?
The honest answer: there wasn't a moment I knew! I like to think of myself as a risk taker, I have definitely taken a different path than most, but I am so scared to take this next step. My parents always taught me that it was okay to fail, but the actual thought of it is so scary… It has always been a dream of mine to open a boutique though, so I finally just decided to go for it! There are so many what ifs, especially because I am investing so much time and money in it, praying it works out! If not, onto the next dream!
3. What are you most excited about when it comes to opening your boutique?
Creating something of my own that I can share with you guys! That seems like the obvious answer haha, but the boutique is going to be full of items I hand-pick. Every step of the way I have had you guys in mind and I am really excited for you guys to see!
4. Do you prefer to look for trendy items or staple items when shopping?
When I shop for myself I am a mix of both. I love finding an item and thinking, "wow I can wear this for years!" On the other hand, I am a blogger and love buying items that are trendy at the moment. My store will definitely be a mix of both!
5. Do you have one favorite piece yet?!
I am still in the very beginning stages of choosing vendors and wholesalers to work with! I already made the mistake of buying from someone untrustworthy (the chips and salsa sweatshirts I shared a few months ago as a sneak peek…). Honestly though, everything I see is my favorite haha!
6. What are the price points for the store?
If you look at shops like Red Dress Boutique, the Pink Lily, or other popular online boutiques – my prices will be pretty similar! I want to make it as affordable as I can for you, but I also want to buy quality products that last! I would say $20-$60 depending on what you are shopping for?
7. How would you describe the style of the items you are selling?
The best way to describe is to just look at my Instagram I guess! Just mostly modern street wear. Lots of comfy clothing, lots of dresses, lots of things to make you feel confident and excited to wear!
8. Will you have larger sizes like XL and 1X?
I would like to say I will, but unfortunately we will not in the beginning. It is something I have talked to a few boutique owners and mentors about and finally decided against it for two reasons. First, turnover (aka selling all your clothing) is so hard in the first place. Most boutiques end up with extra clothing after every season. If you add in the factor of having a lot of sizes it makes it even harder. For that reason, it isn't a good business decision for me in the beginning to offer a wide range of sizes. I need to get to know my customers and their buying habits first. The second reason, unfortunately most vendors do not sell a wide range of sizes. Most of them are just small, medium, large. I would have to go through plus size wholesalers – which would mean different clothing would be available for different sizes. I hope the fashion industry changes soon and sells for all body types. My goal is to grow so I can include plus size items and models of all sizes!
9. When do you think the boutique will be open?
If all goes well, hopefully August 2019!
10. What clothing items are you most excites to order?! Rompers, dresses, etc?!
Ahhh all of it! When I shop for myself I would say I am always most excited about dresses and sweaters – so those two will probably be a favorite when I am purchasing for my boutique!
11. What has been the hardest part about opening a boutique?
Thinking big. When I first started putting this dream into action, I imagined having all my inventory in my bedroom and just working from home. My mom quickly shot that down since I will be living at my parent's house and she knew it would get cluttered. That's about the time my dad told me I was thinking too small. Both of my parents are successful business owners and know how to start and scale a business. They have definitely helped push me to think big and dream big during this all! Sometimes it pays off not to play it safe, we will see!
12. Will you do try on sessions for new merchandise you will put in the boutique?! Would love that!
YES! It makes me so excited that you guys want me to do that too! I will be doing that on my boutique's Instagram page. I am going to try to keep my blog and boutique separate for the most part. Obviously I will do some cross-promotion to help the boutique grow, but I still want my blog to be all about fashion from ALL STORES!
13. Who inspired you to start your boutique?
Not to be cheesy, but you guys! I have such a supportive internet family, so I wanted to do this for all of us. I wanted an amazing place where you can go to shop and know you are getting high quality, reasonably prices, and CUTE clothing!
14. Do you have any mentors/anyone helping you during this process of opening a boutique?
My parents have been my biggest mentors during all of this! They are so wise and definitely know what they are doing! Other than that, I have had the chance to learn from a few awesome boutique owners in the industry!
15. Where are you buying your inventory?
Directly from designers who sell wholesale! This has been so hard to research, but so rewarding when I find awesome ones! Can't wait to share all the clothing with you!
16. Where did you first start when getting started on your boutique? Like all of the logistics!
Covering myself legally! I registered as an LLC, registered in the state of Kansas for taxes (plus some other legal stuff), then I bought my domain, registered for a re-sale permit, and now I am in the process of talking to web developers about my site. Working with a lawyer has been a huge help! I want to do more posts on the whole process soon!
17. Will it be online only, or will you have a shop as well?
For now, online only! However, I definitely want to open a brick and mortar location in the future once I get enough help running my online boutique and learn more about the whole process!
Okay I need to stop there, I will answer some on my Instagram stories too! I hope you guys enjoyed this and I can't wait to launch this fall!! Love y'all!
xoxo,
Lauren Emily Lindmark
Copyright © 2019 dailydoseofcharm.com