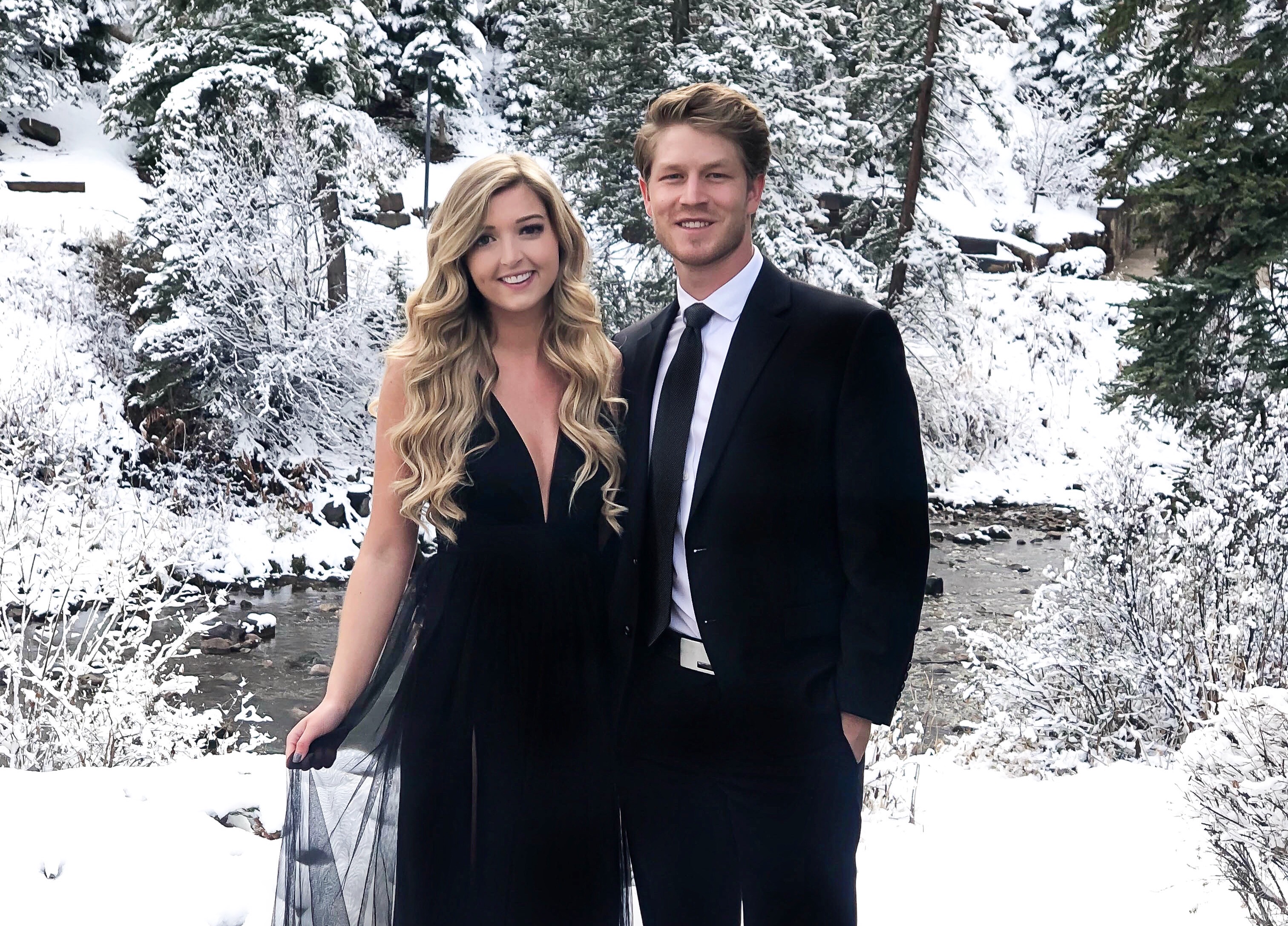 Cameron and I's One Year Anniversary | How He Asked Me to Be His Girlfriend
Before I start this post I want to say, I know I have been MIA. The last two weeks I have only posted once a week which is not like me. The first week I was on vacation and just wanted to be in the moment, and last week I felt like I was playing catch up from being gone. However, I am back to M-W-F posts and I have some good ones planned! What better way to kick off blog posts again than to celebrate Cameron and I's one year!
So the last blogpost I did about him was all about how we met on New Year's Eve. Now let's fast forward a few months later on March 25, 2018. Cameron and I had been going on dates and things were getting more serious. We were in the middle of March Madness when my dad asked if I wanted to go see KU play in the Elite Eight game in Omaha, a four hour drive from my parent's house. I had told my parents I was seeing someone new – or more so… they found out because one time I was at Cam's house (which is right by a lake) and my family saw I was in the middle of no where by a body of water on Find My Friends and freaked out. I had to call them and tell them I was at a boy's house haha!
Anyways, they knew Cam and I had been talking so my dad told me to invite "that boy" along to the game. AKA eight total hours in the car with my dad the first time the guy I had been seeing meets him. Sounds horrific, right? Don't get me wrong, I love my dad and I knew he would like Cam, but there is no escaping on that kind of trip. Ignoring my anxieties about it all, I invited Cam and he accepted. So that Sunday we all met up at my parent's house to go!
My cousin and his wife came with us which definitely make it more easy going, we got in the car and my cousin had brought a Would You Rather card game. They pretty much used the whole drive to ask Cam questions… I was mortified haha! It all went over well though and my dad and family ended up loving Cam as much as I did! He survived the eight ours in the car, a dinner, and the game with my fam – which gave him some major points in my book.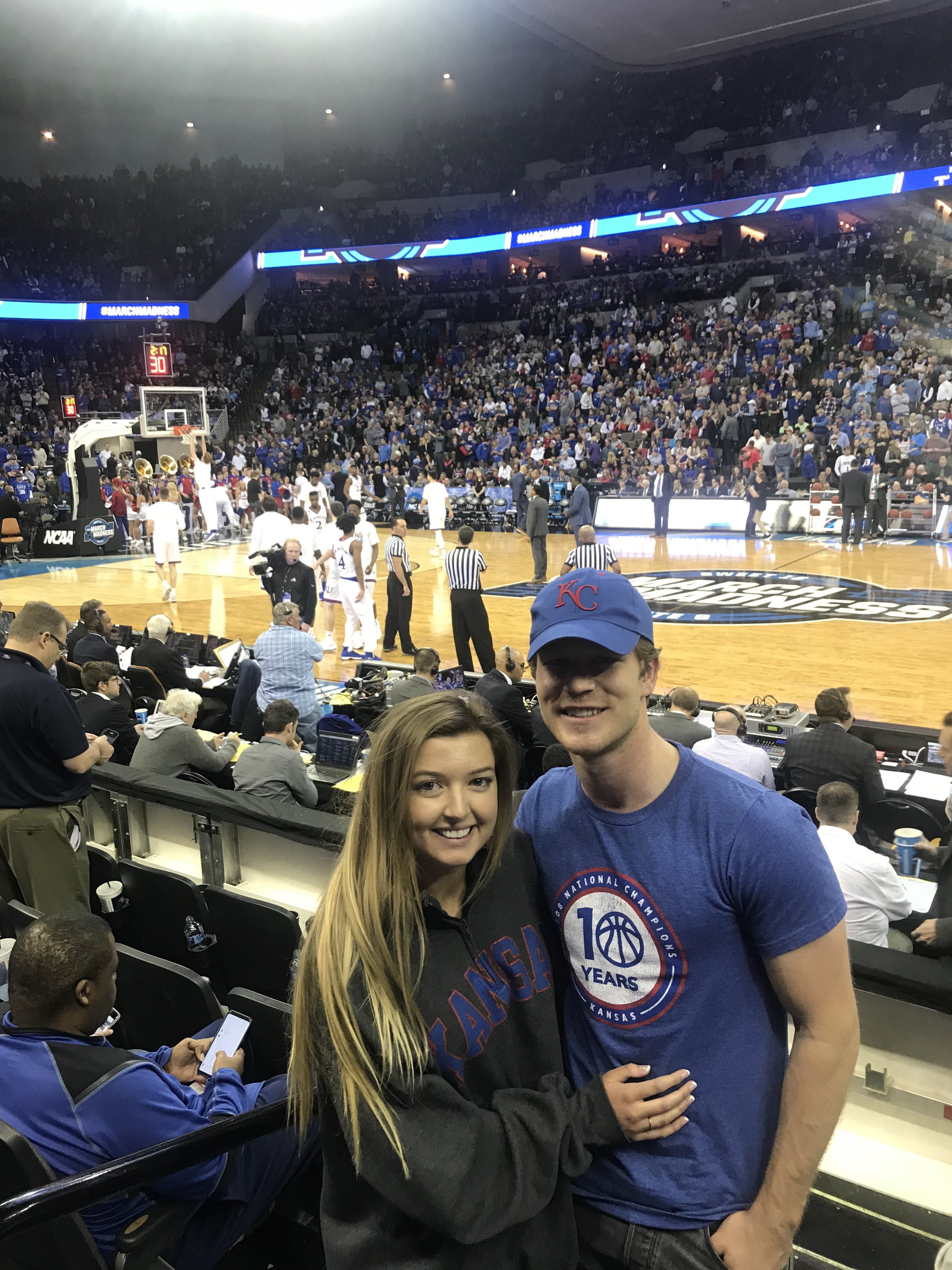 photo from that day
I drove him back to his house at the end of that night and we were sitting in my car outside. He turned on Eminem and started rapping (such a dork – he still does this) then we sat and talked for awhile. I had randomly brought up how I needed to change his name in my phone to somethings better since it was just "Cameron." He looked at me and said, "Well how about you change it to boyfriend?" Haha so cheesy! I asked him if he was asking me to be his girlfriend and he said yes so I think I just said "okay!" and kissed him! I was so excited I remember calling my best friends on the way home to tell them!
He is seriously the most perfect, amazing, thoughtful, hilarious man in the world! I couldn't ask for a better boyfriend or best friend! I love you Cam! Here's to many more anniversaries!
I hope you guys enjoyed this post, my blog is like my diary so I like sharing these stories with you all, but I also like documenting them for myself. I will end this post with some of our photos from this year! Everyone have an amazing Monday!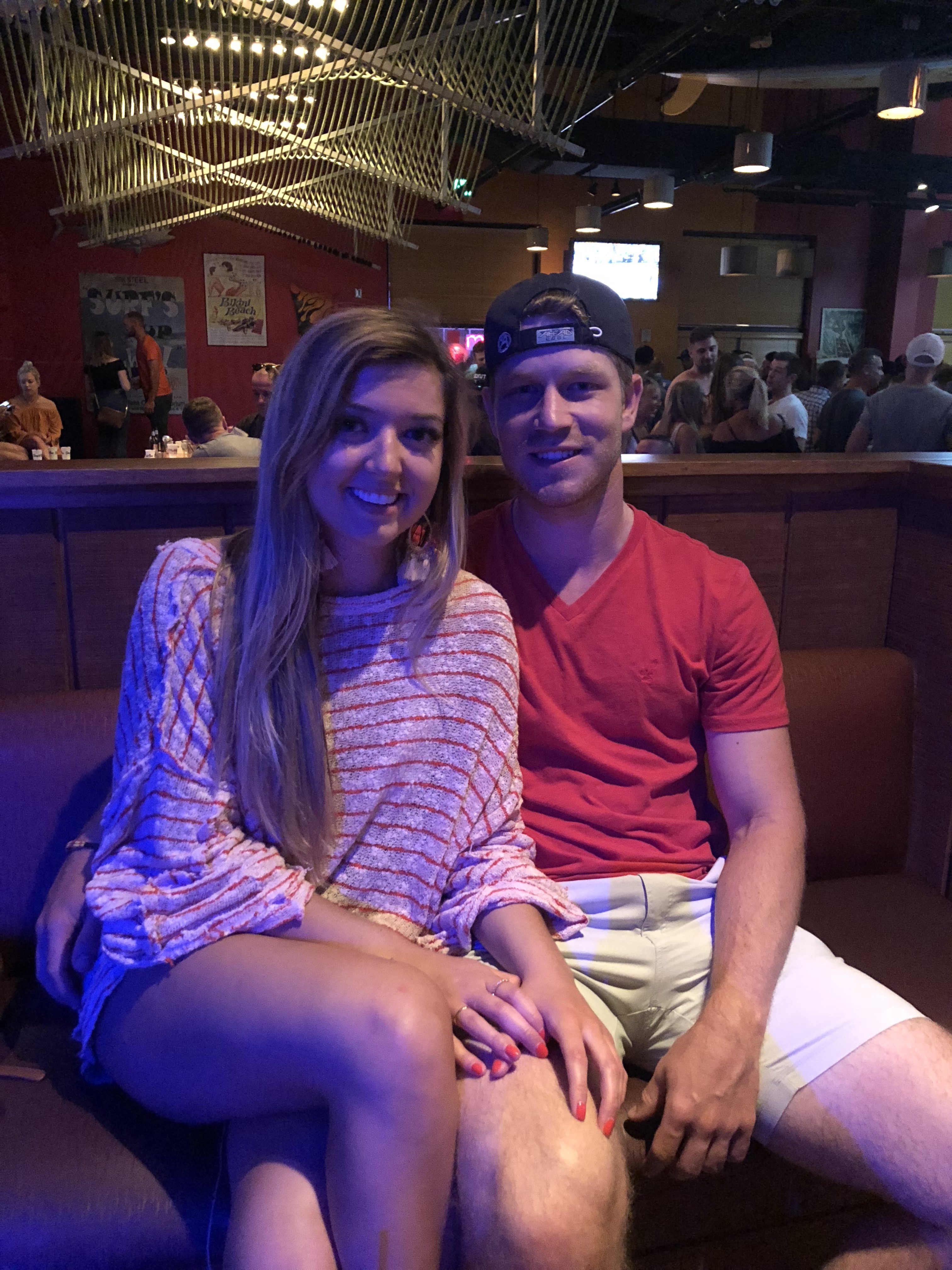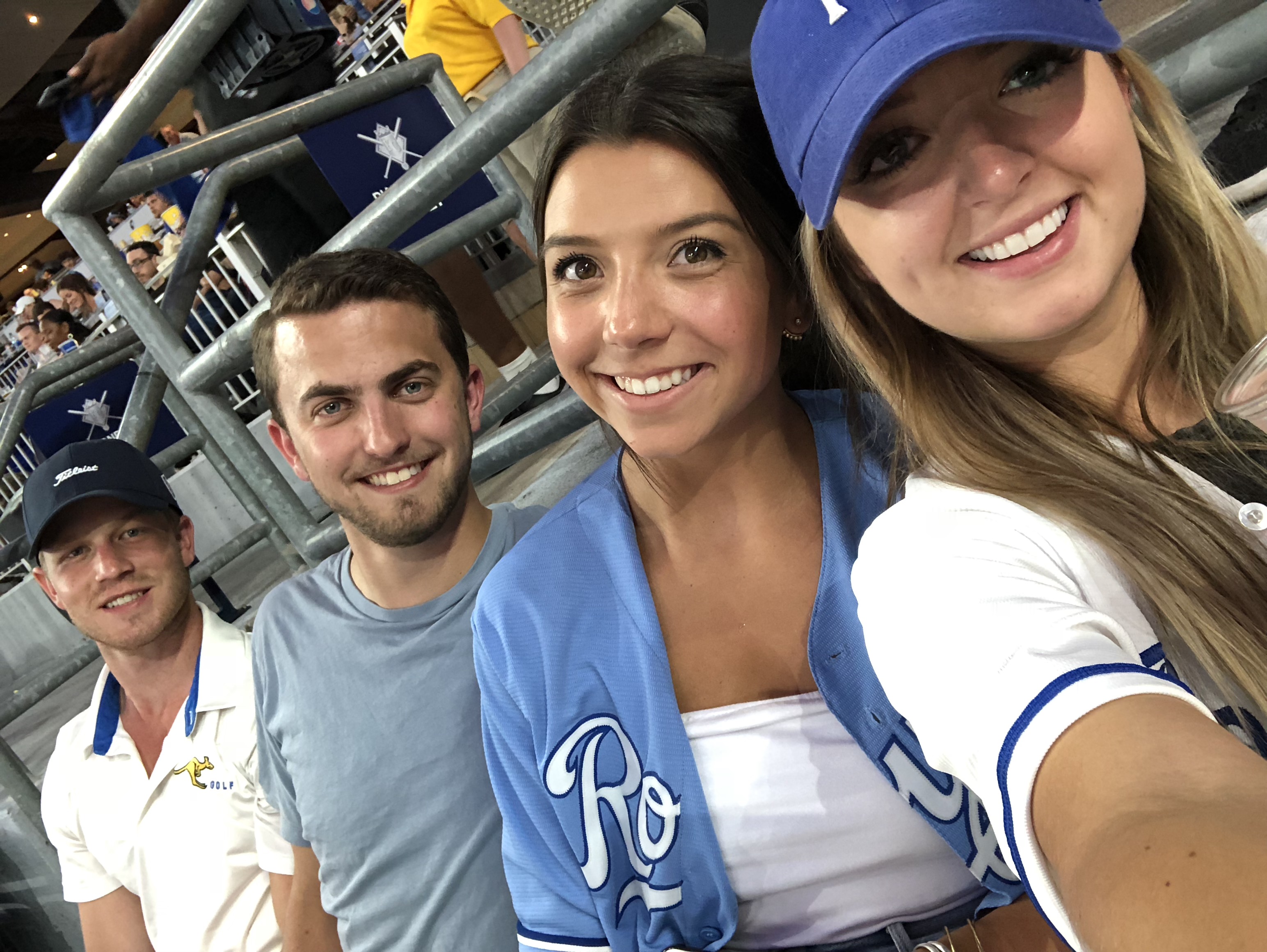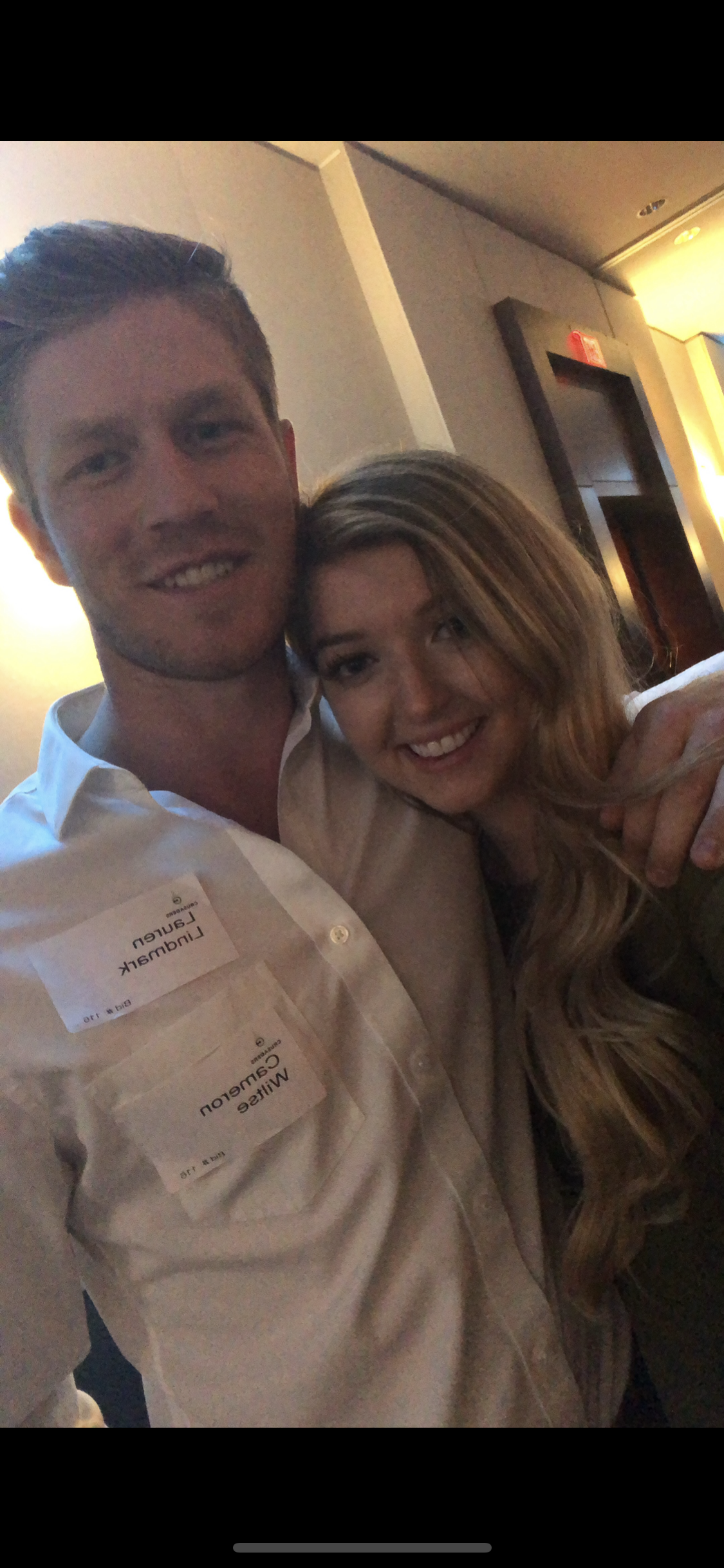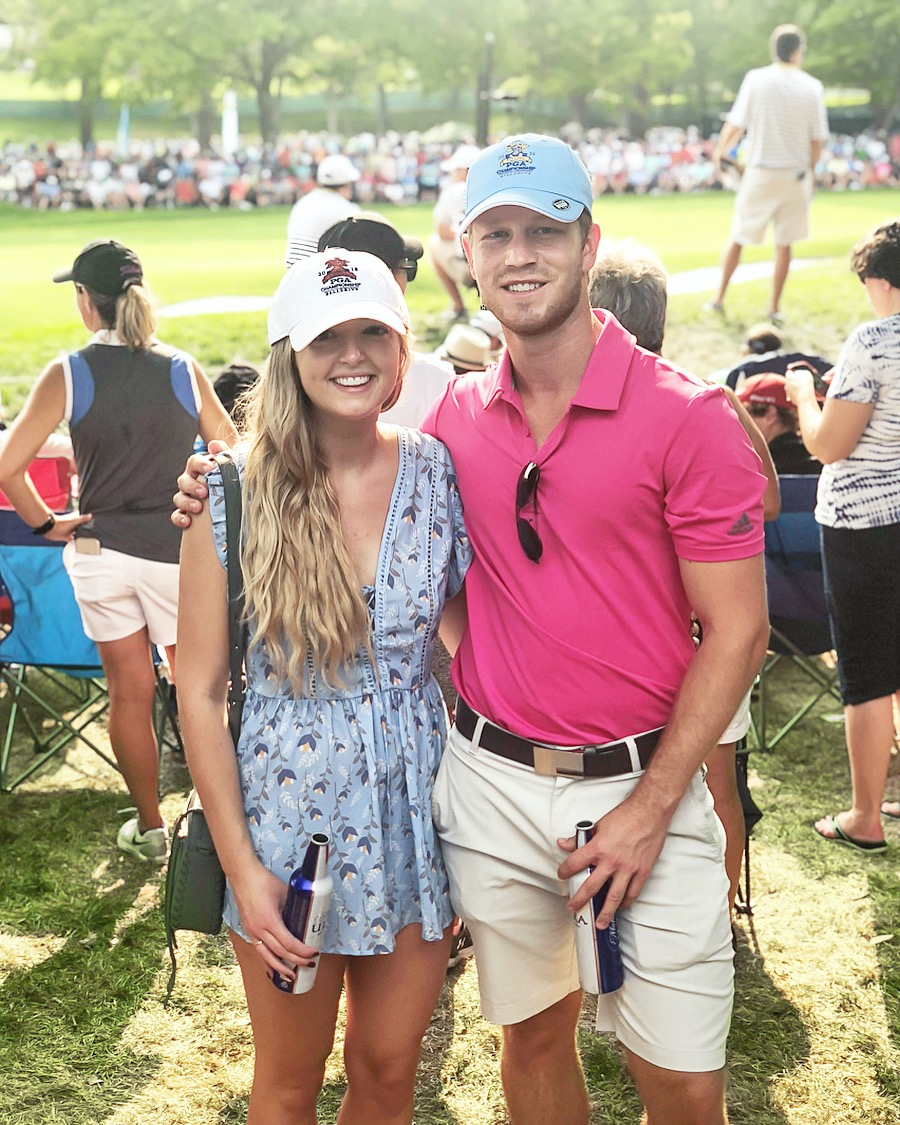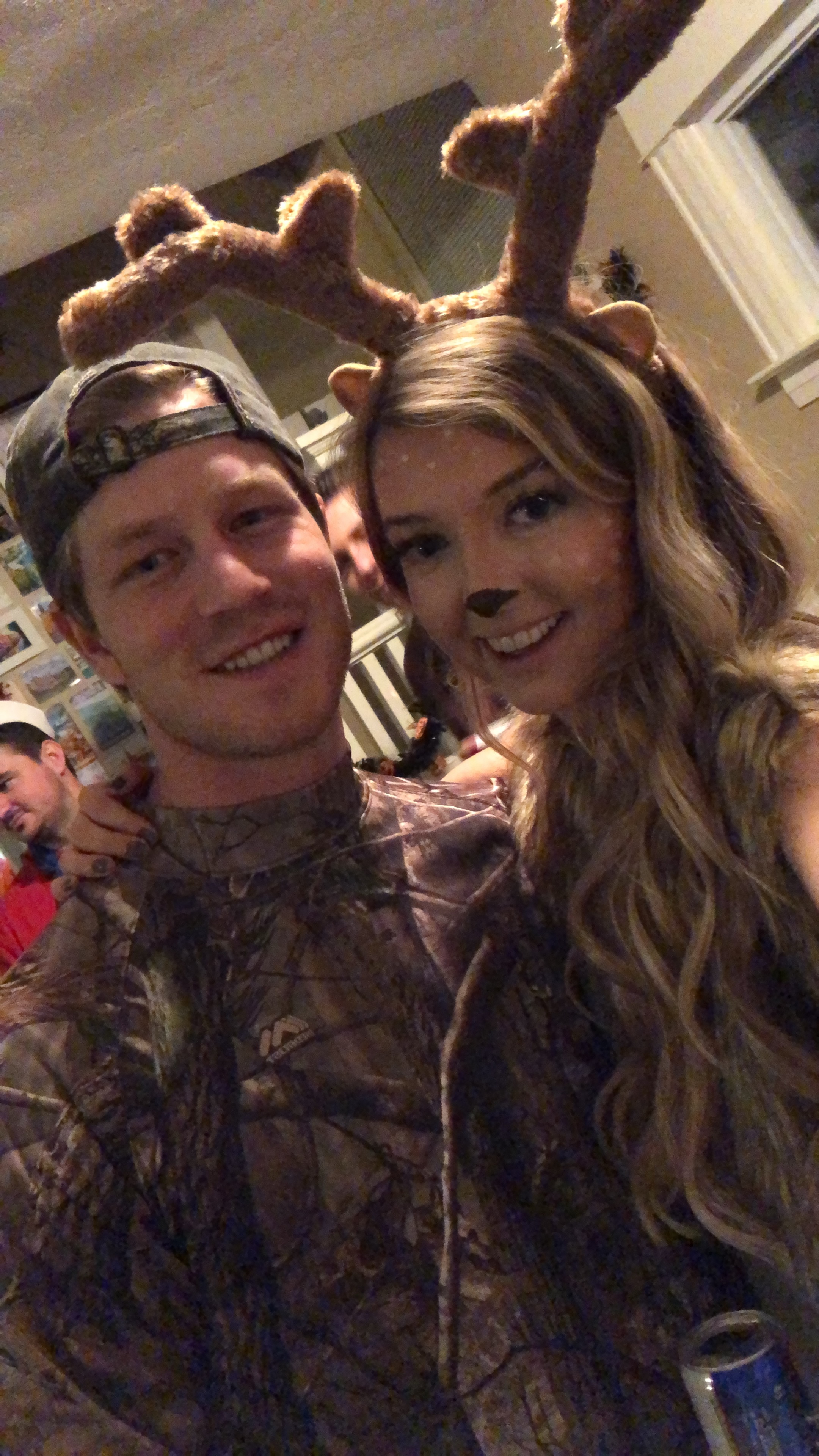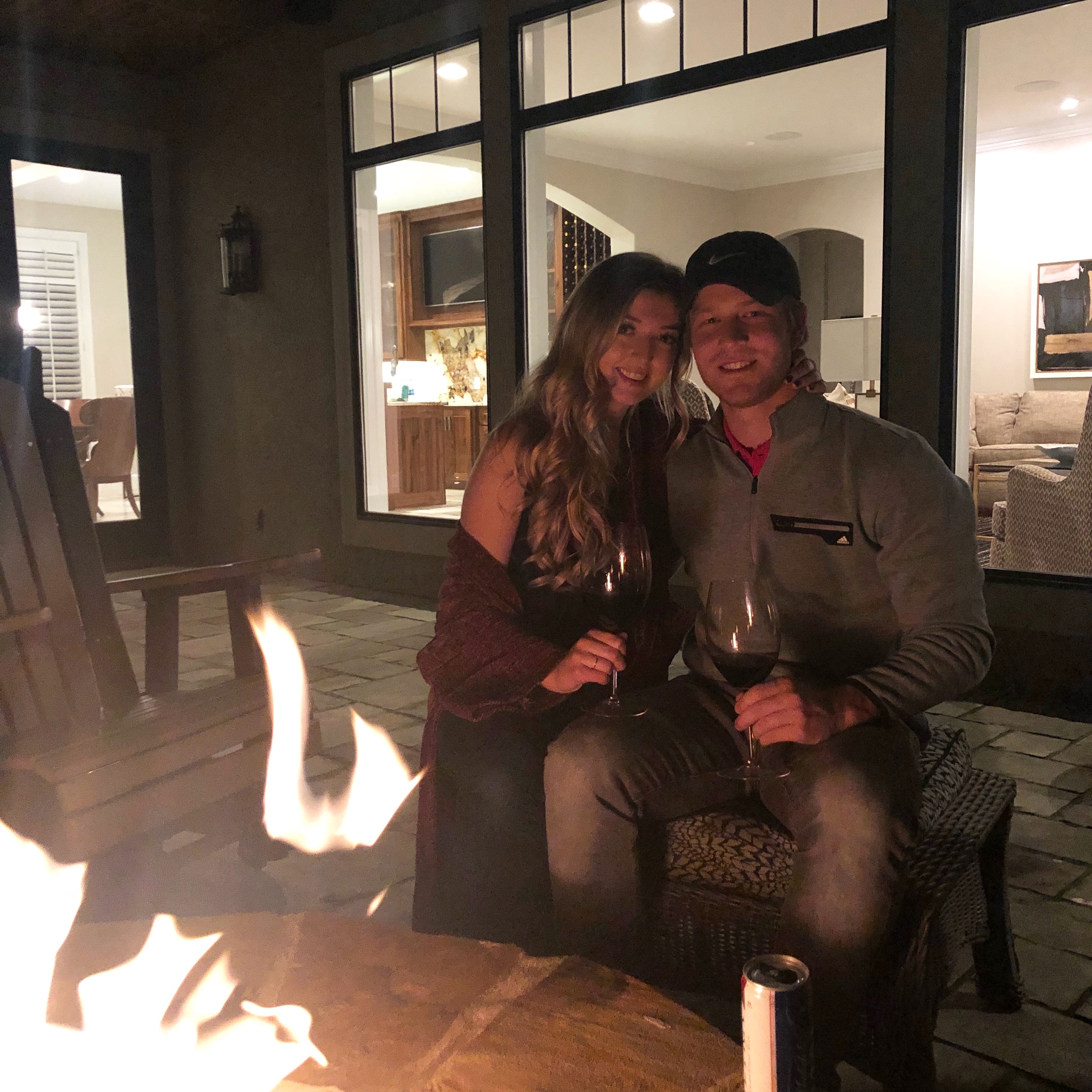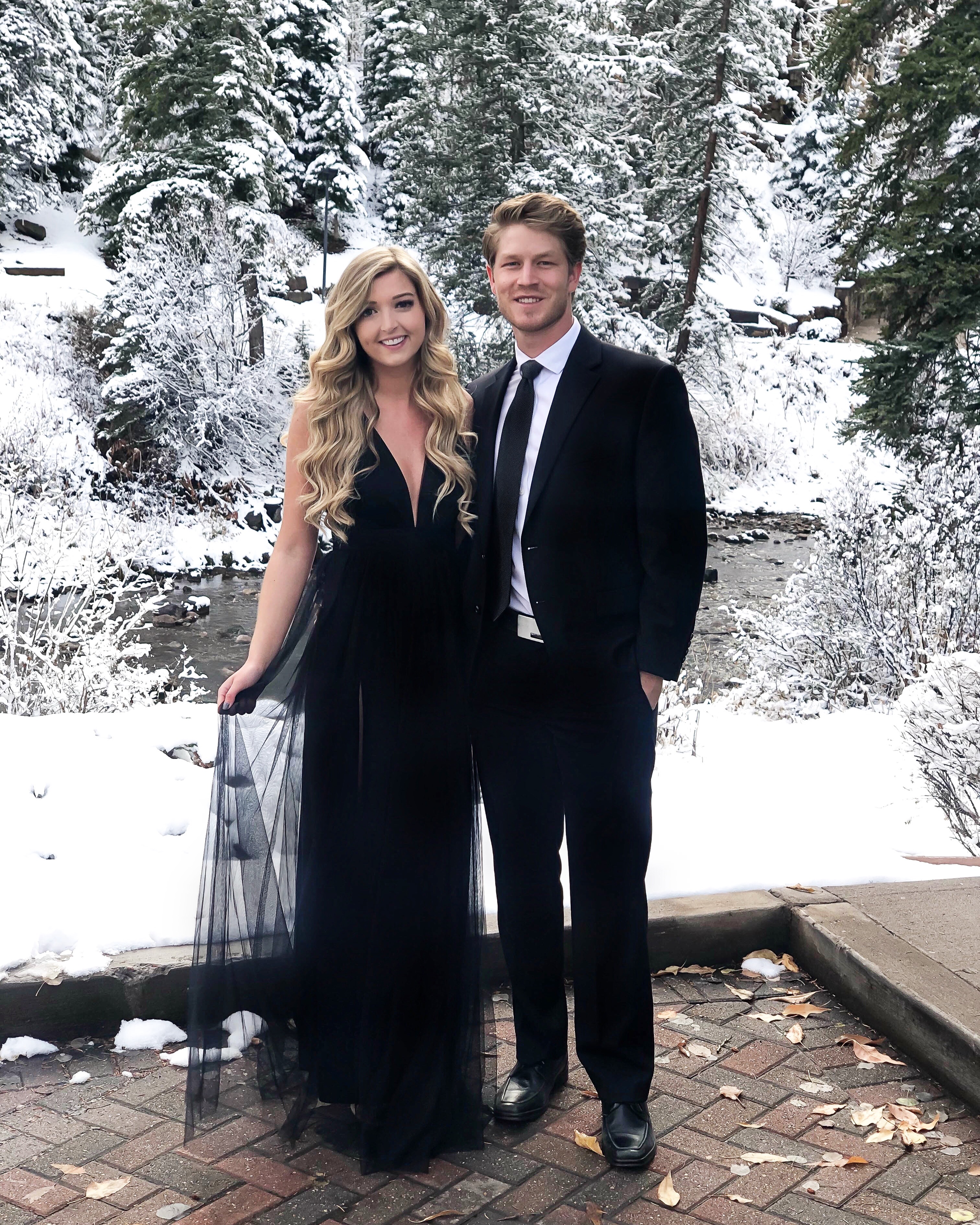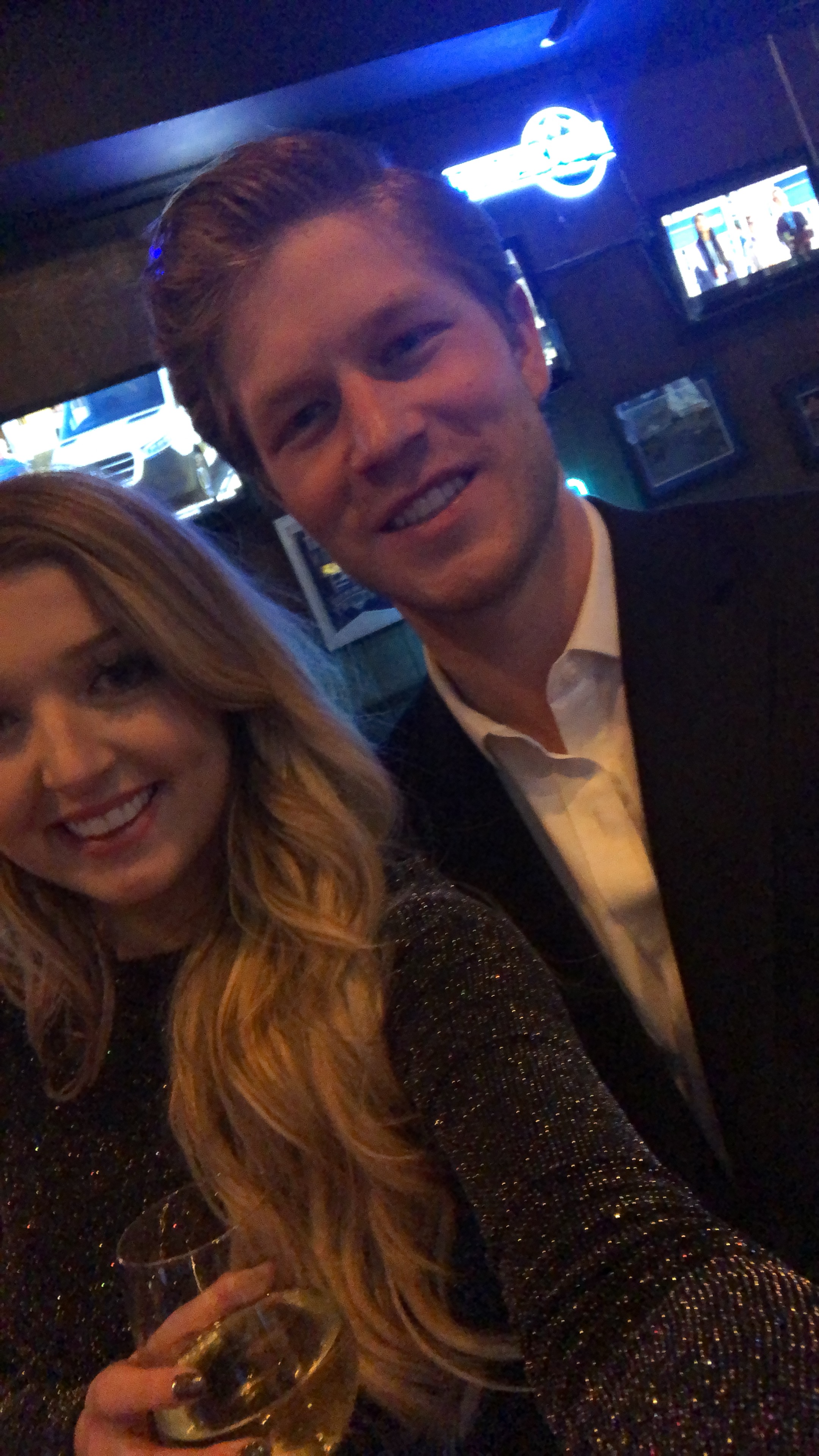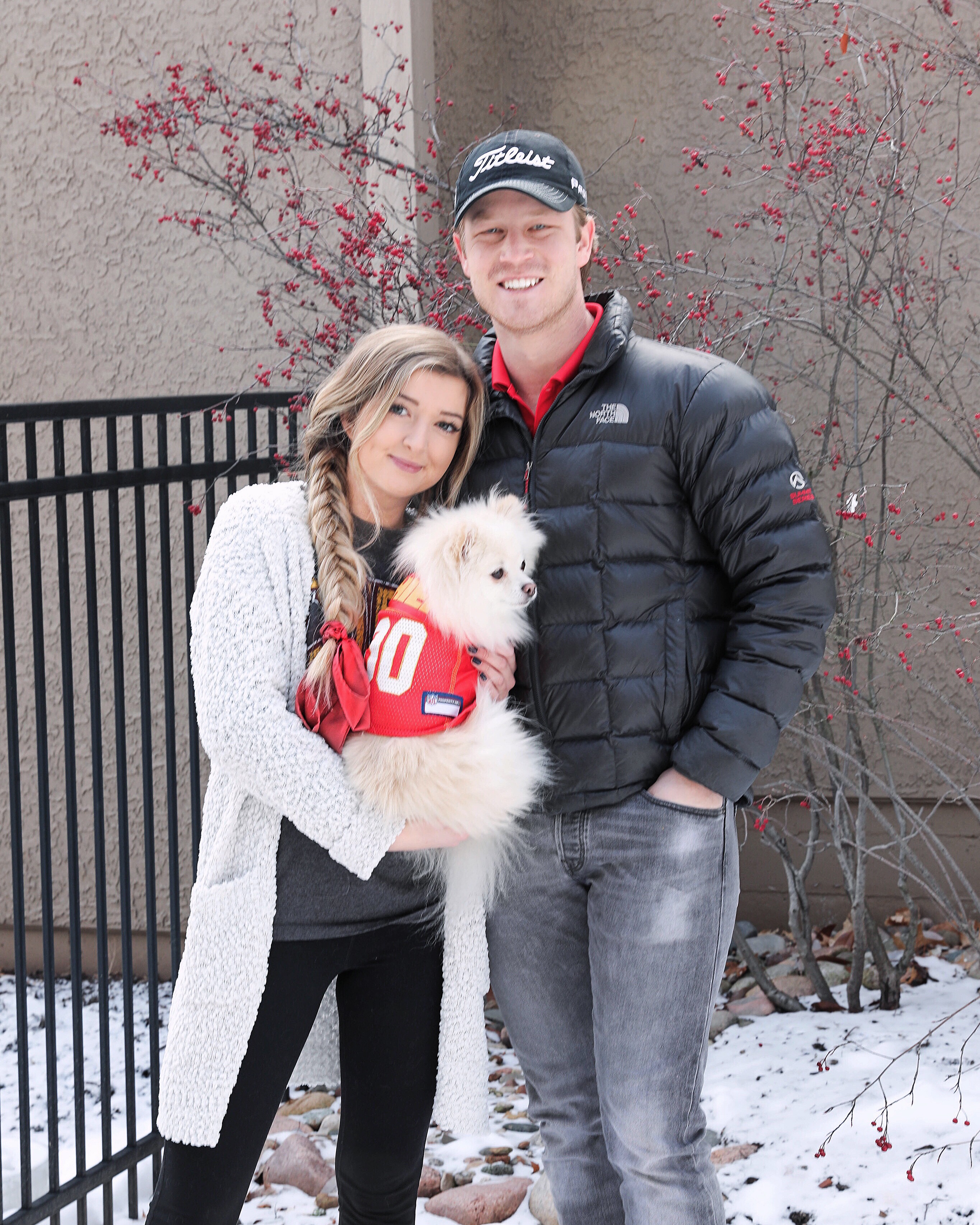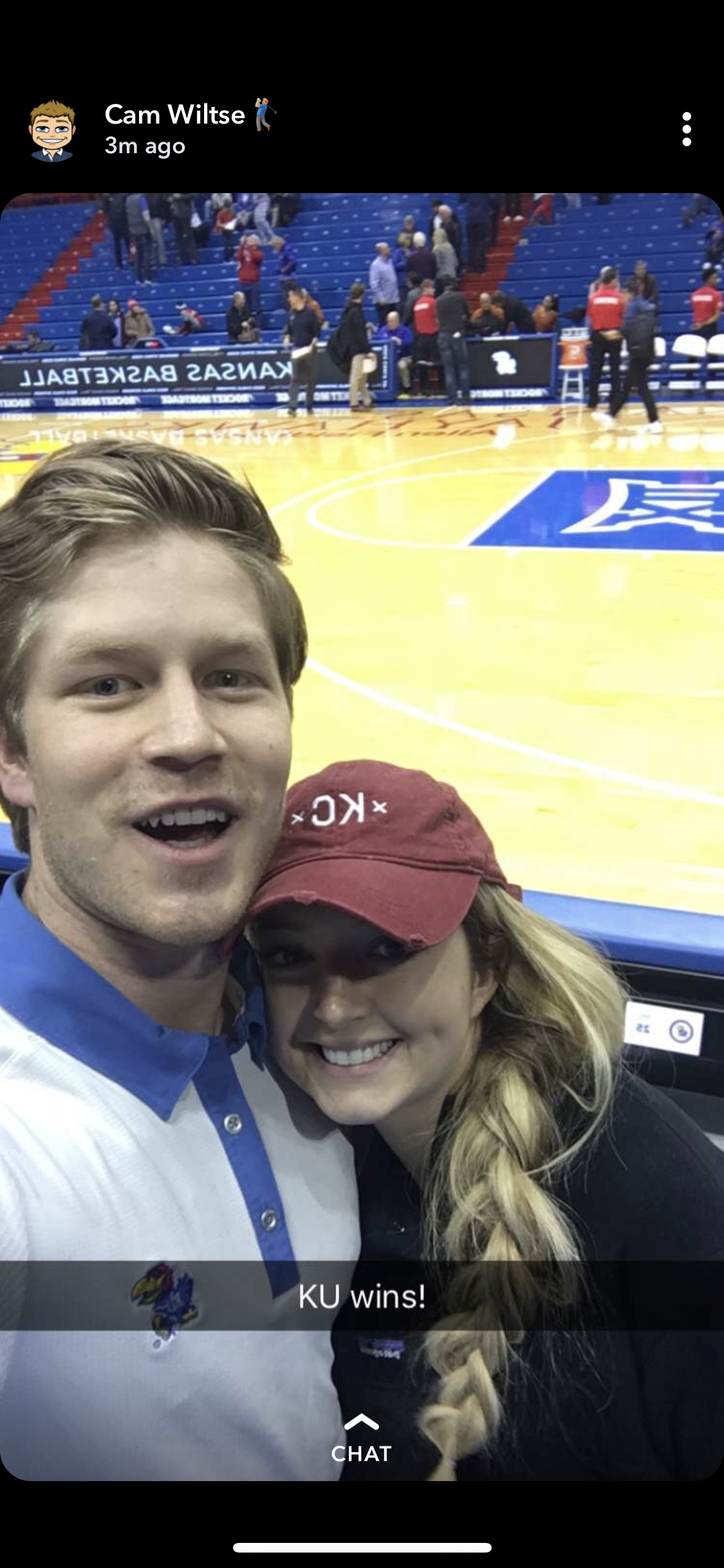 xoxo,
Lauren Emily Lindmark
Copyright © 2019 dailydoseofcharm.com