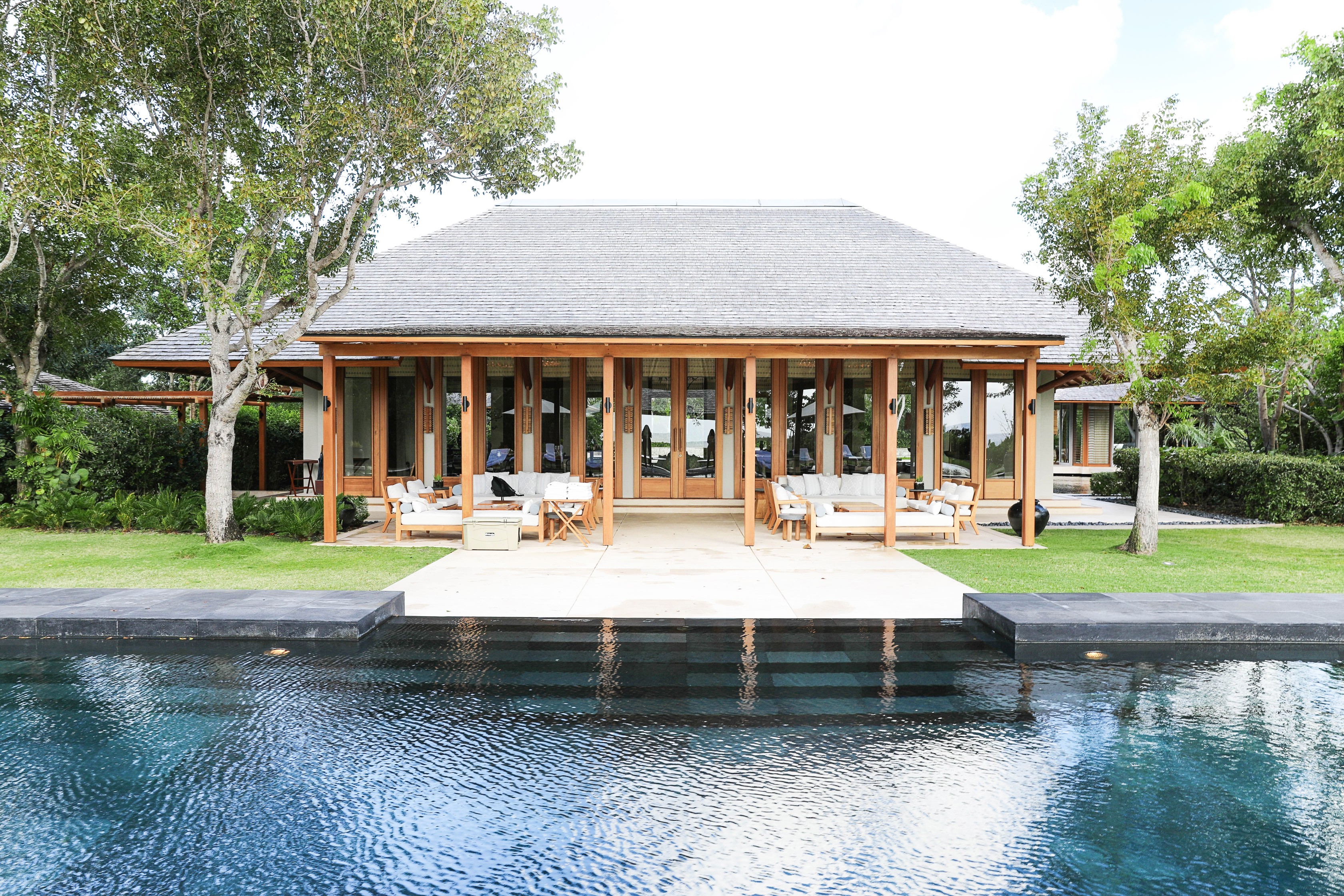 Turks and Caicos Villa Tour | Amanyara
I am finally back home after an amazing week in paradise! Last week I went to the Amanyara hotel in Turks and Caicos with my family and grandparents. It was an absolute blast! I am going to be putting up more posts about what we did throughout the week and all my outfit links, but I wanted this one to be all about the amazing place we stayed at!
Disclaimer:
I did nothing to do deserve all the amazing things and life experiences I've had had in my 22 years. My parents have come from nothing and worked their butts off their whole life for our family and they 100% deserve all the success they have had. I am so thankful to them for bringing me on all these adventures that they work so hard for, and thankful I have people to inspire me to work hard so I can give back to them, future generations, and the world. They are the most amazing parents, role models, and best friends. Love you both x infinity, mom and dad. Thanks for an amazing trip with amazing memories!
the entry and main house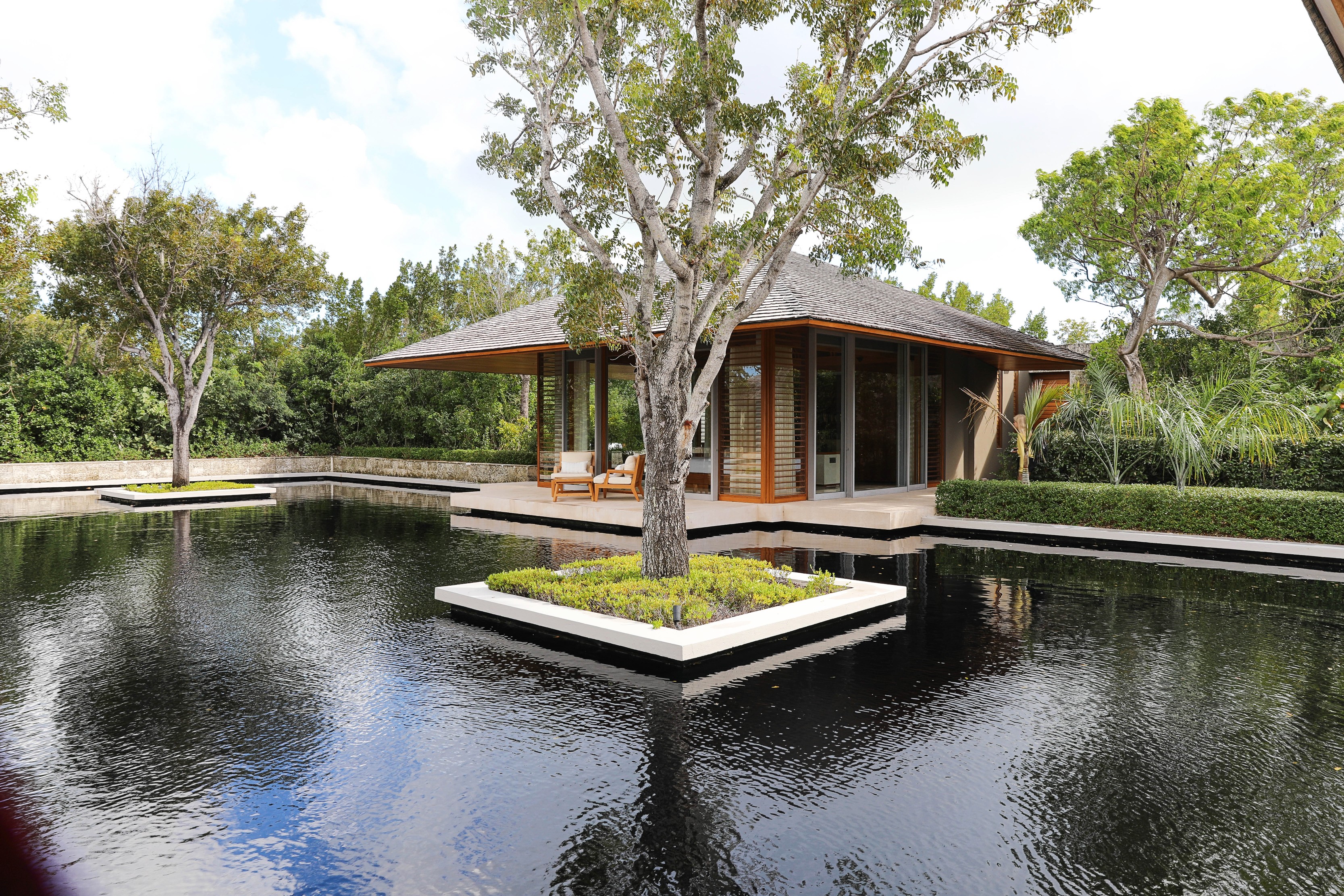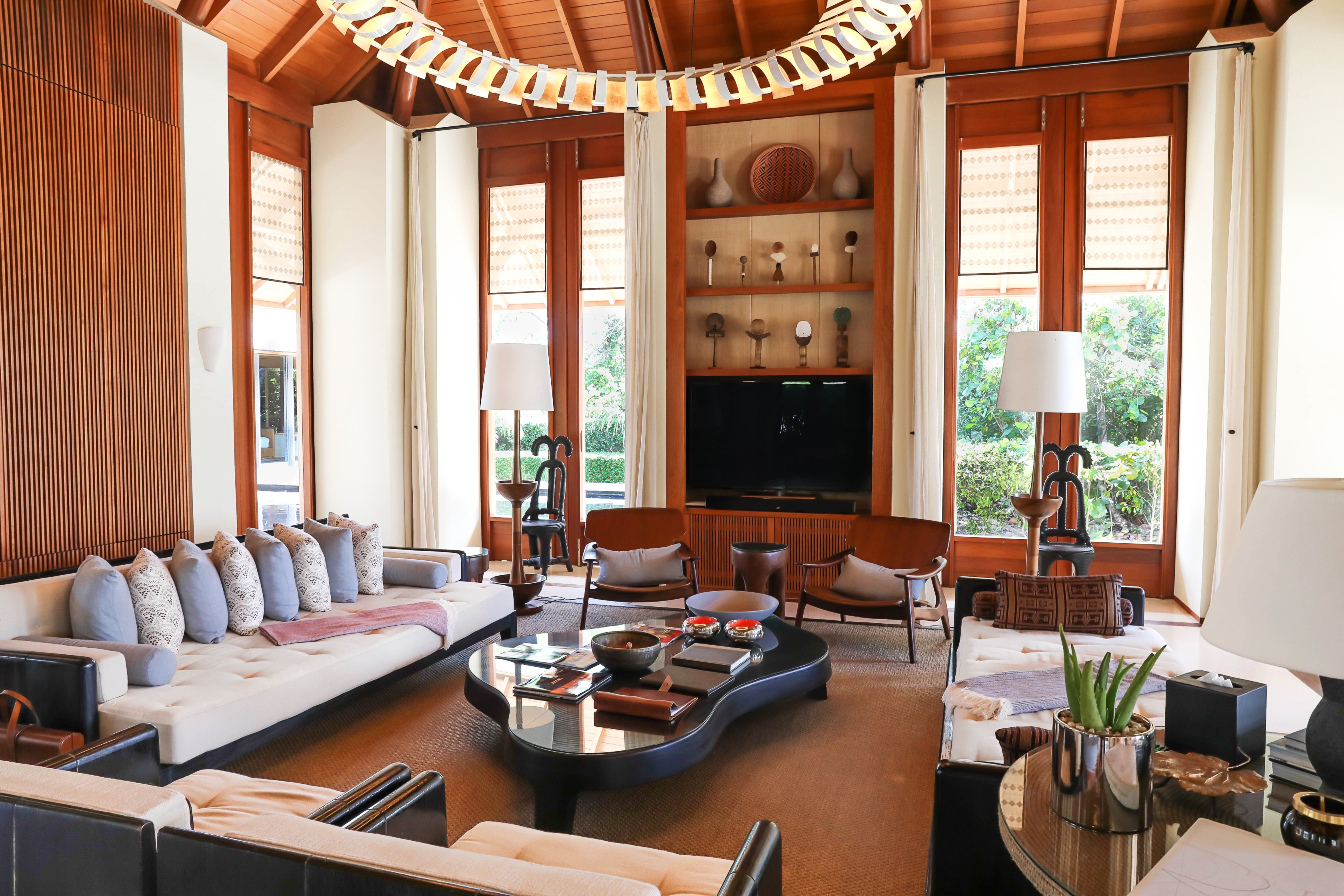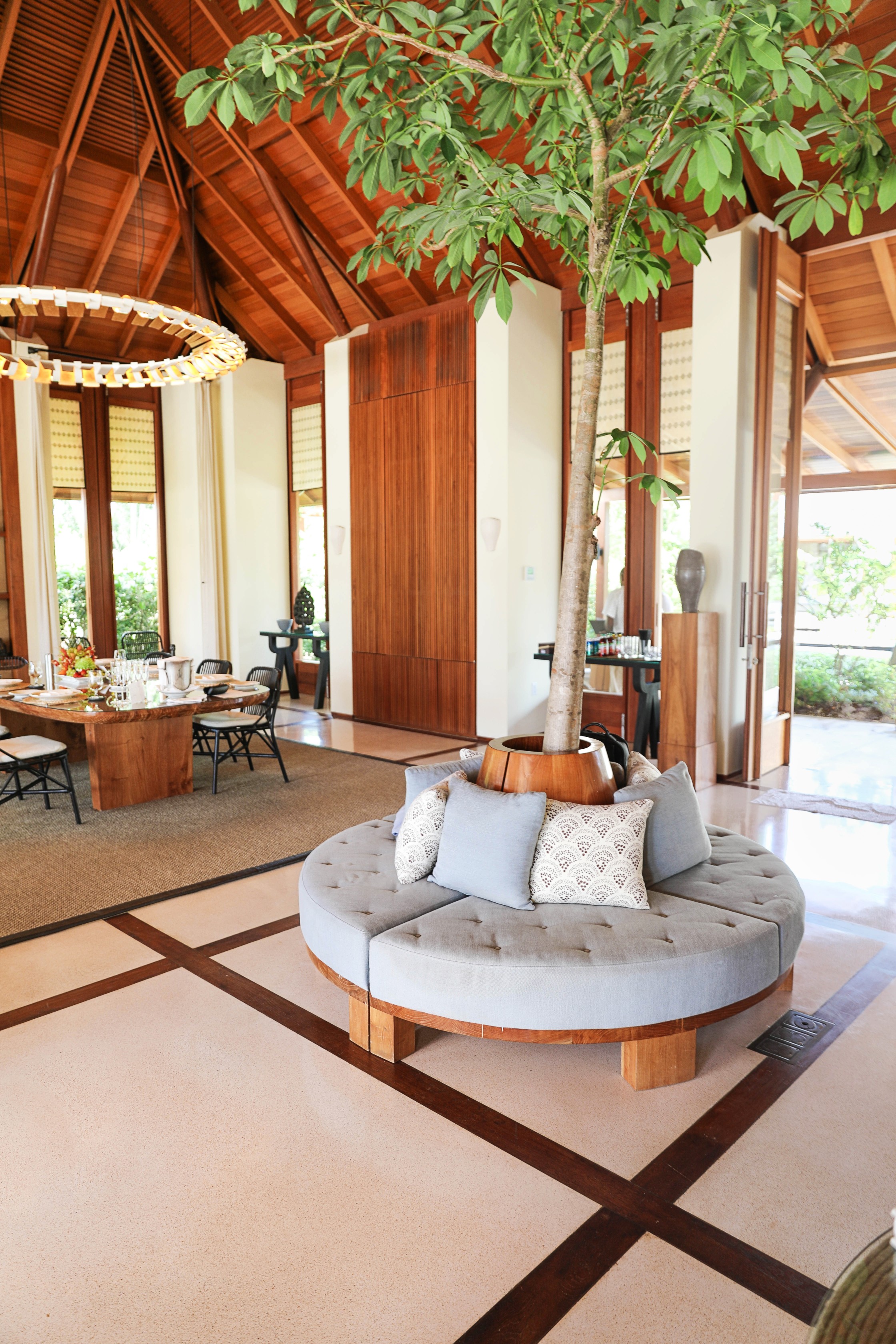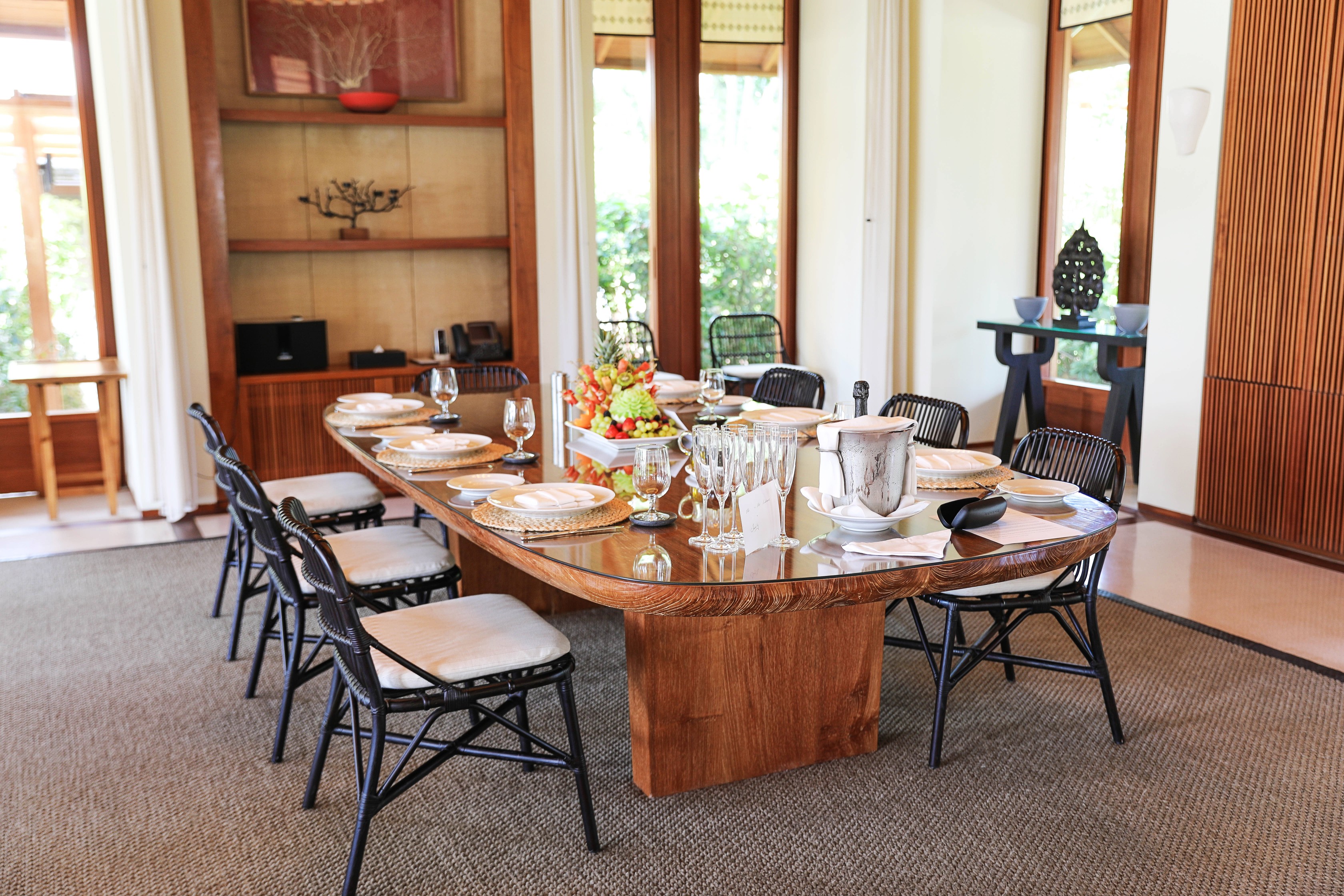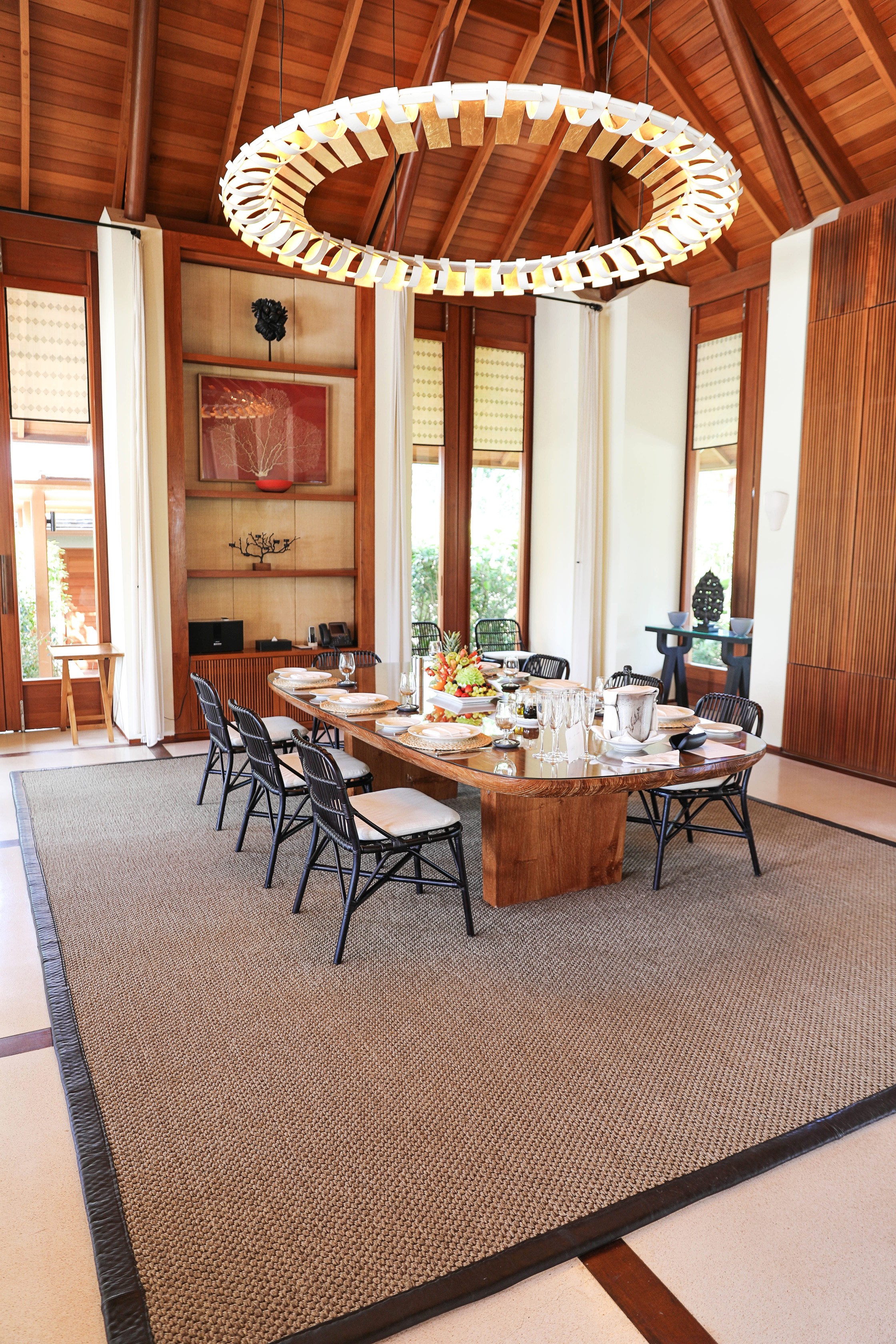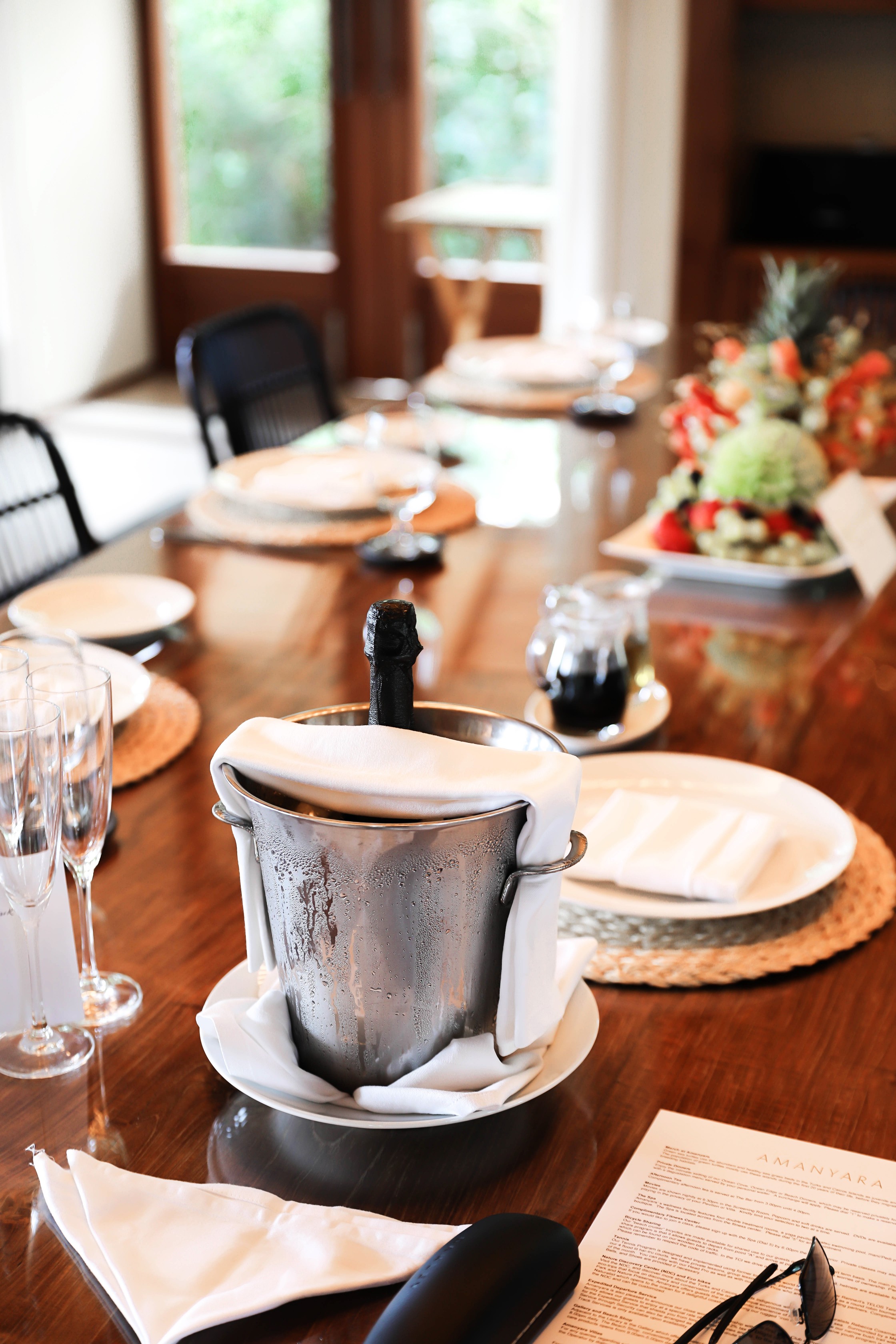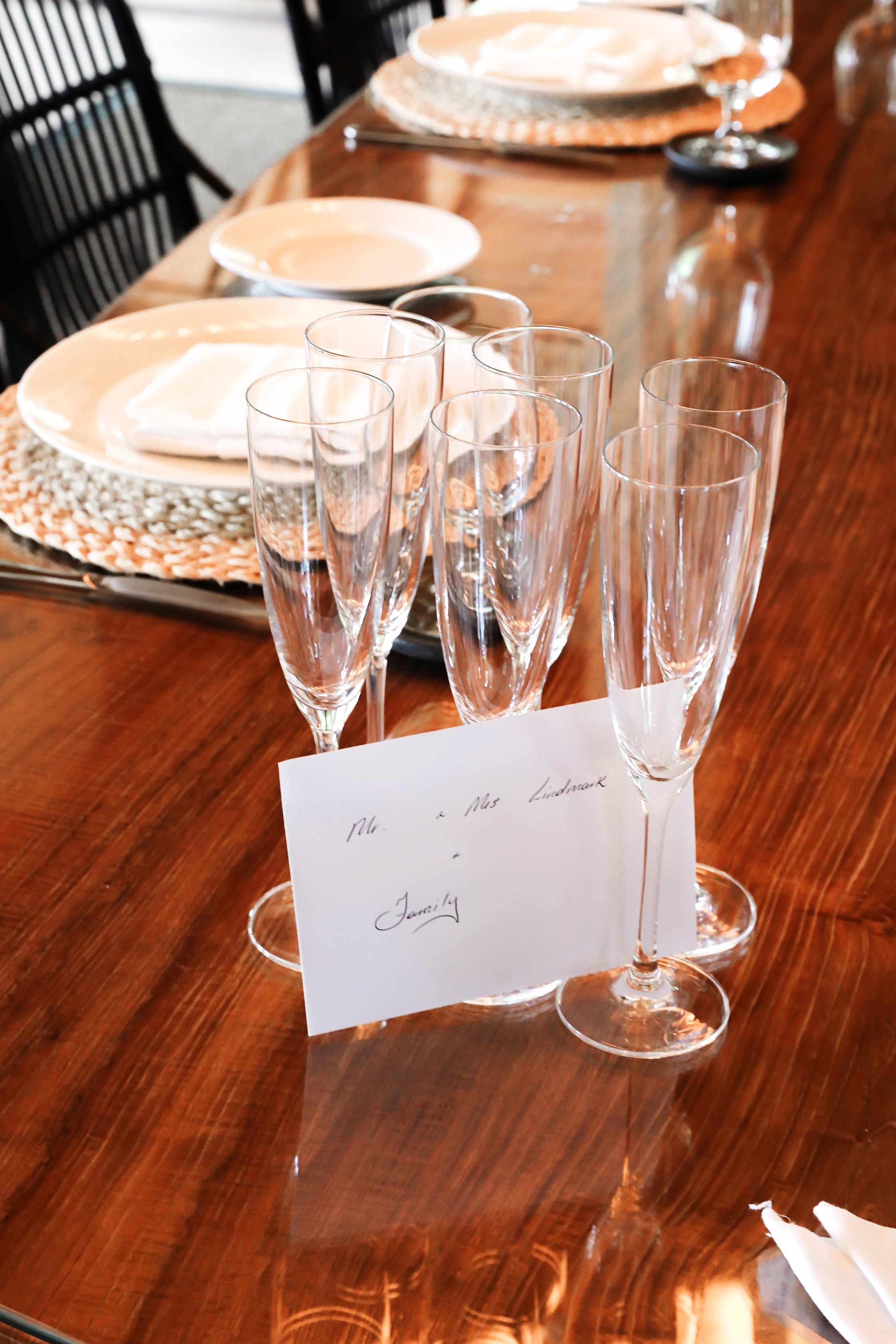 When we walked in we were immediately greeted my this huge "pond" – not sure what else to call it. It has four of the six bedrooms around it as well as the main house that led out to a pool and two more bedrooms. The main house was so cozy, we ate almost every meal there and played lots of board games at night!
the pool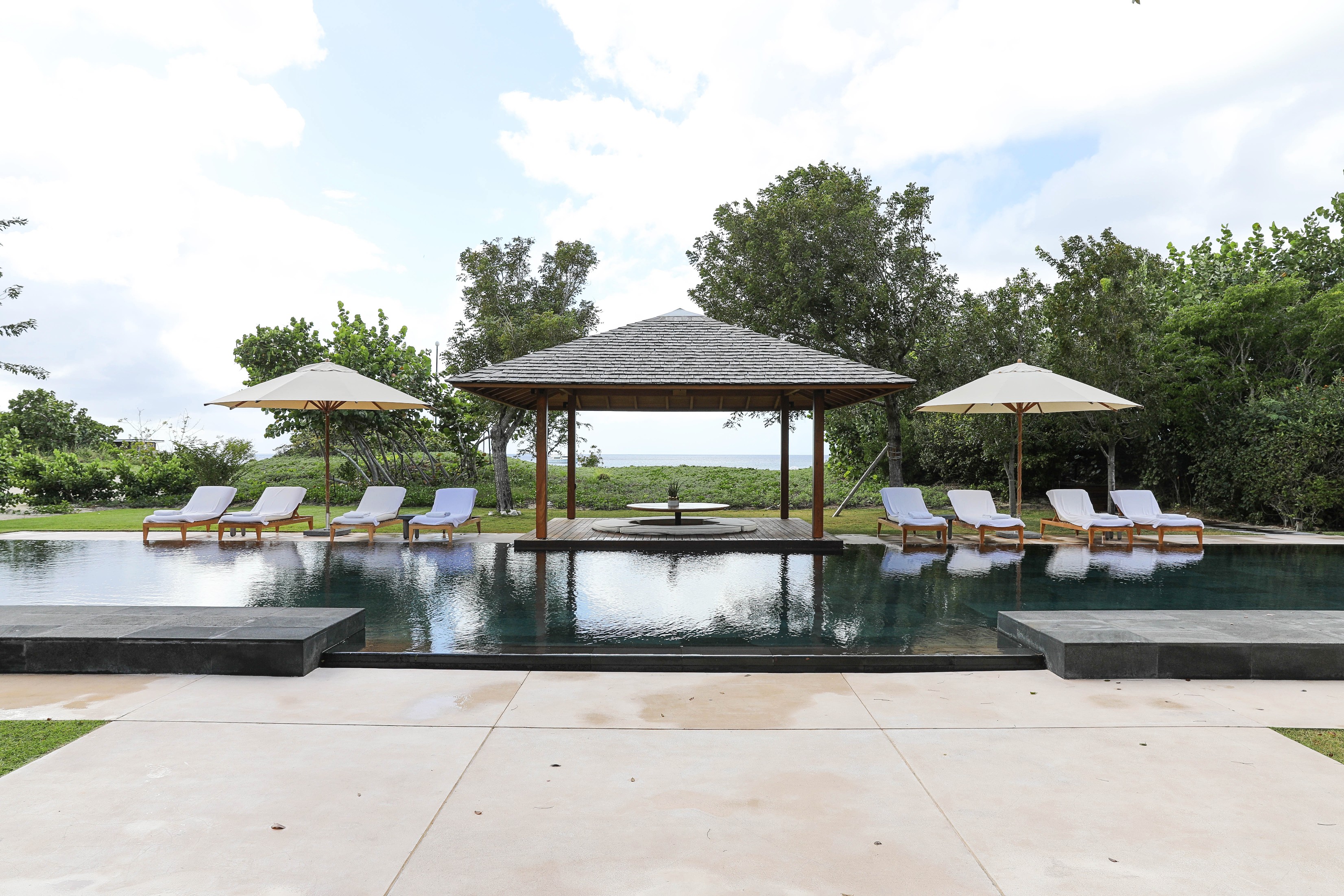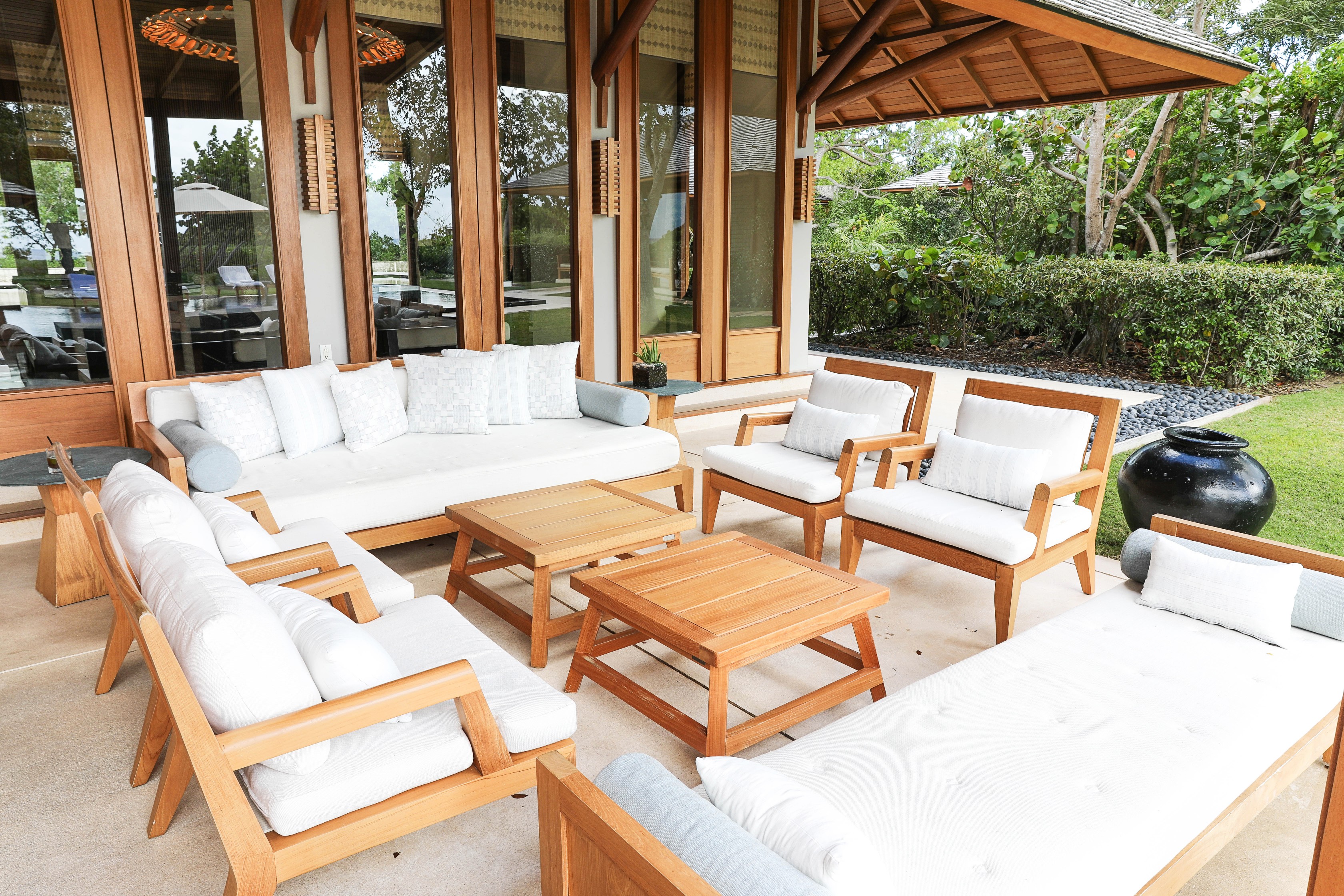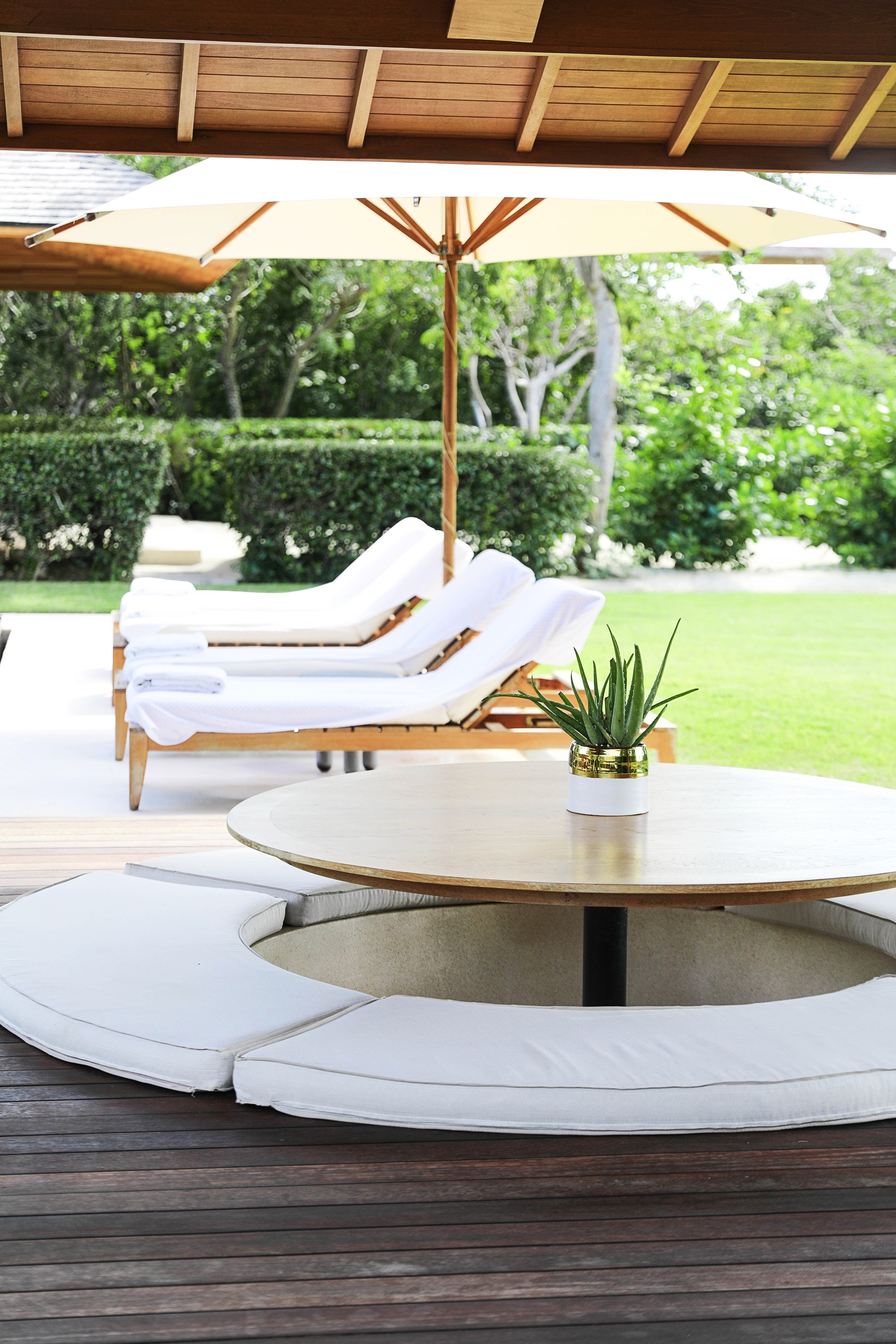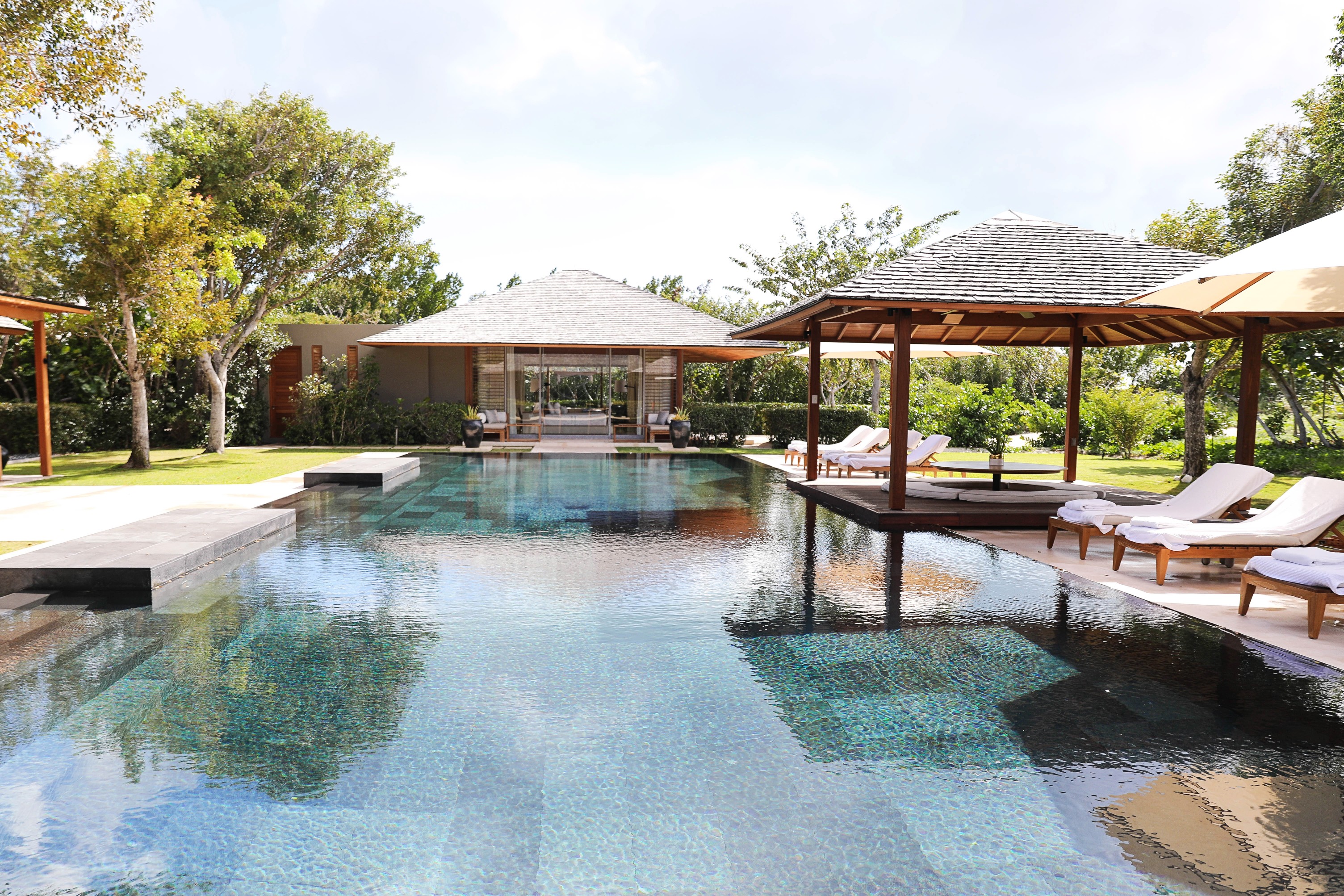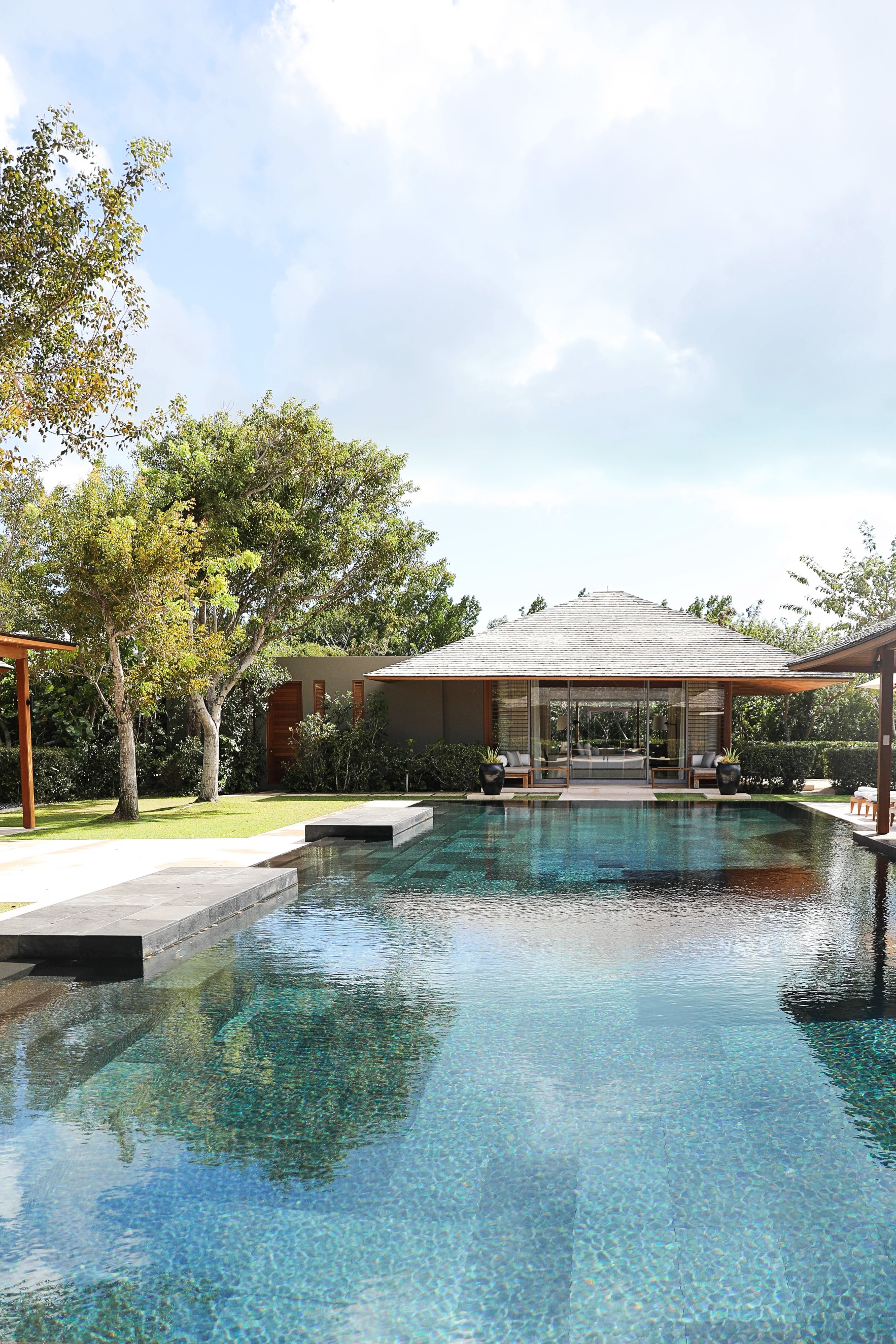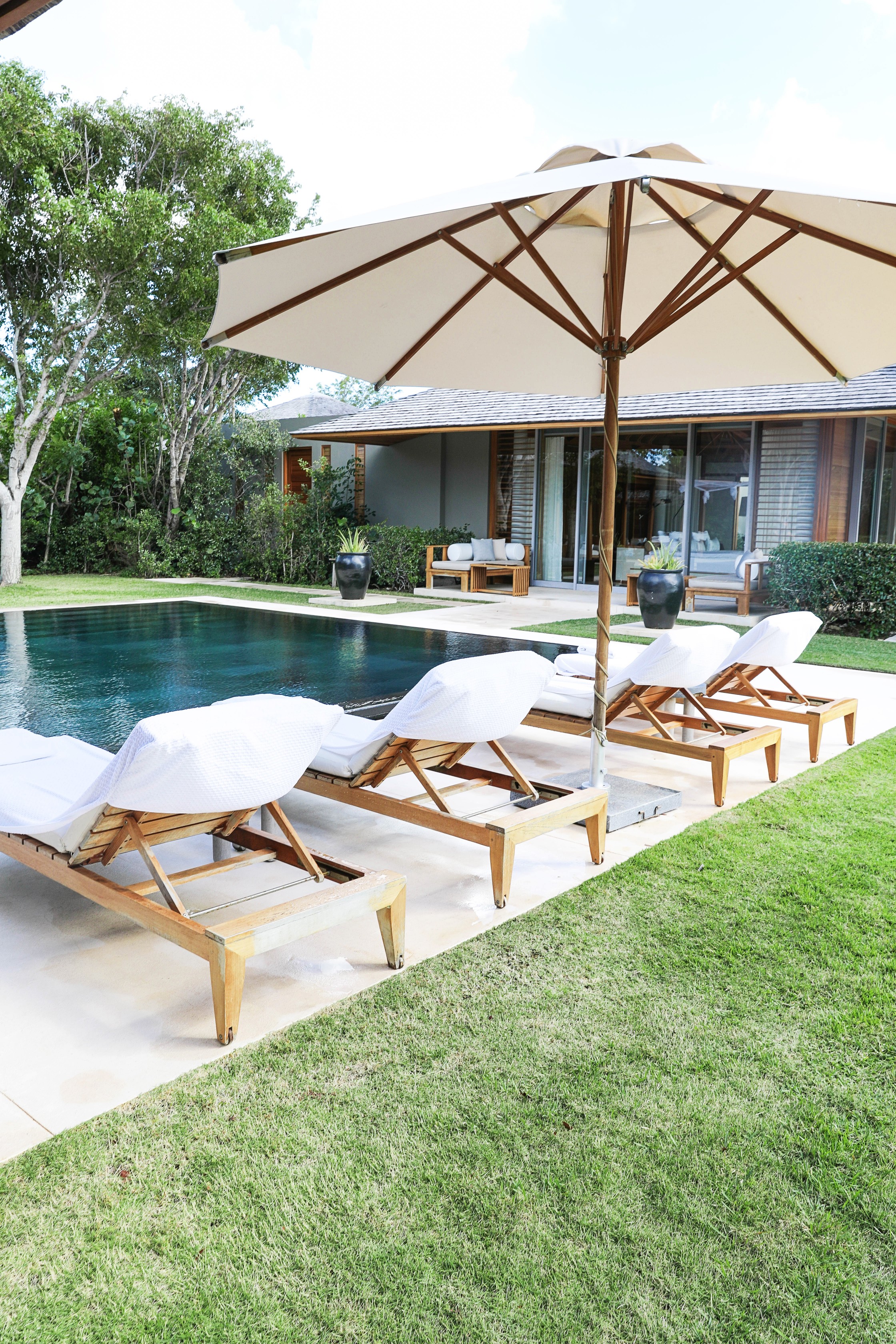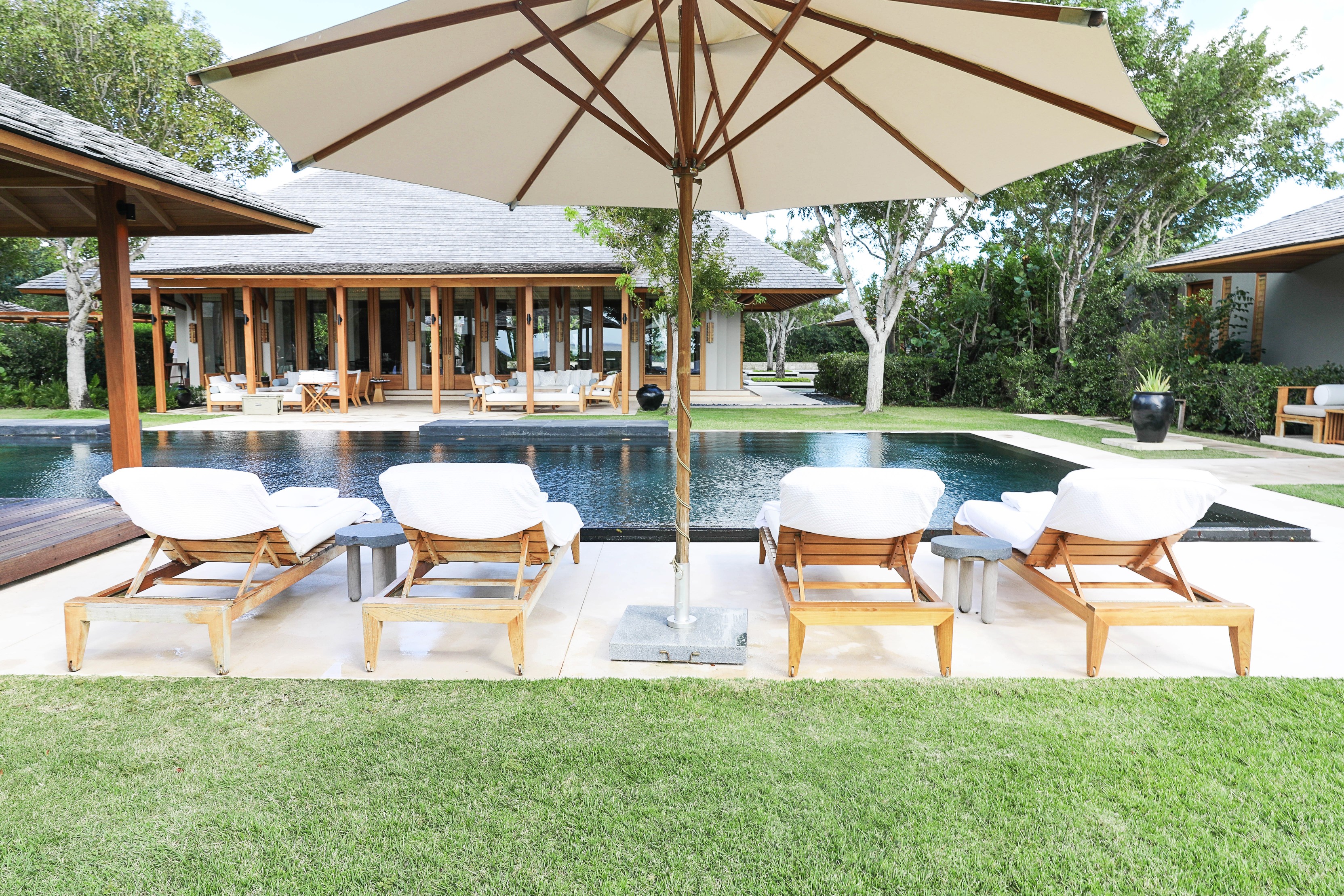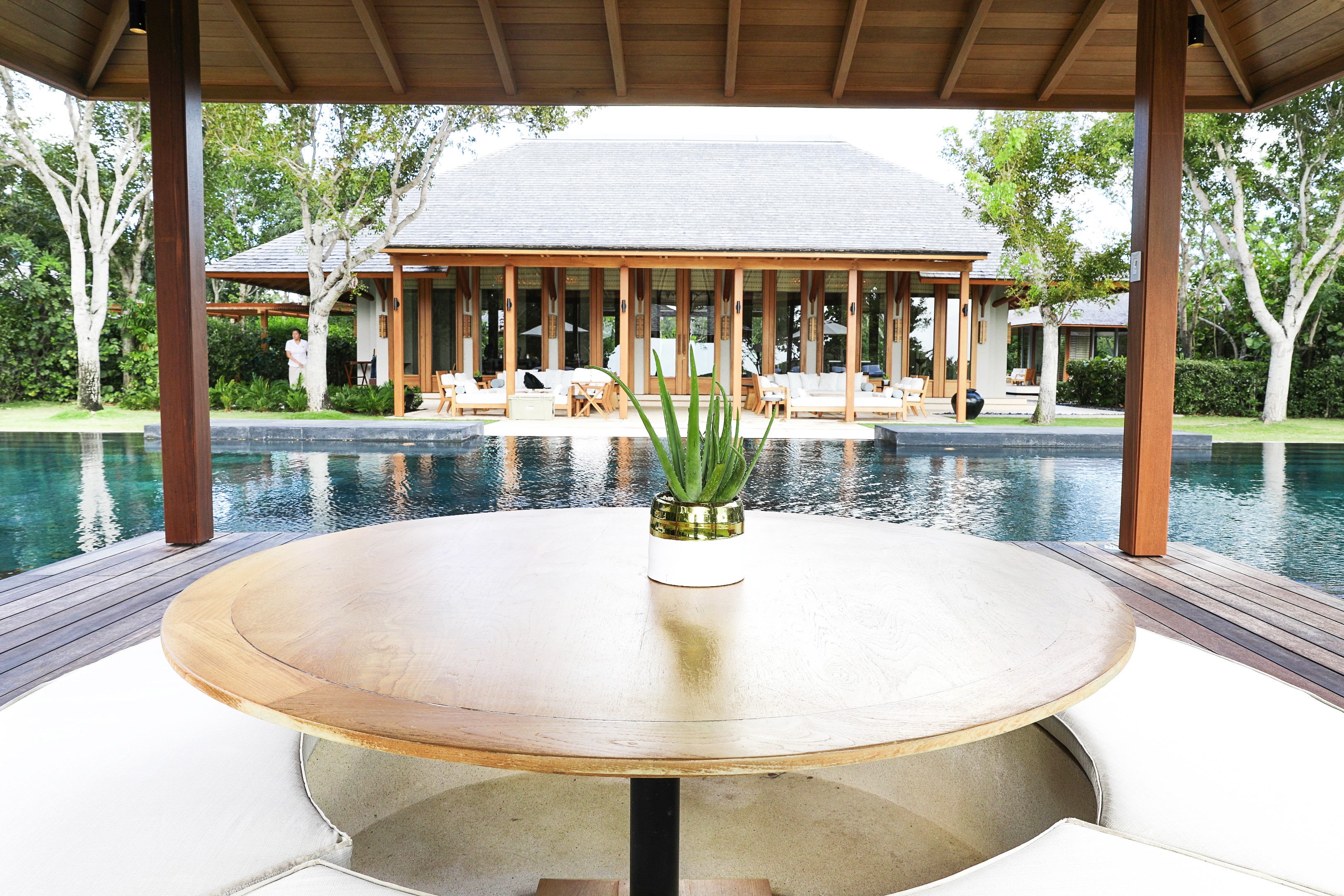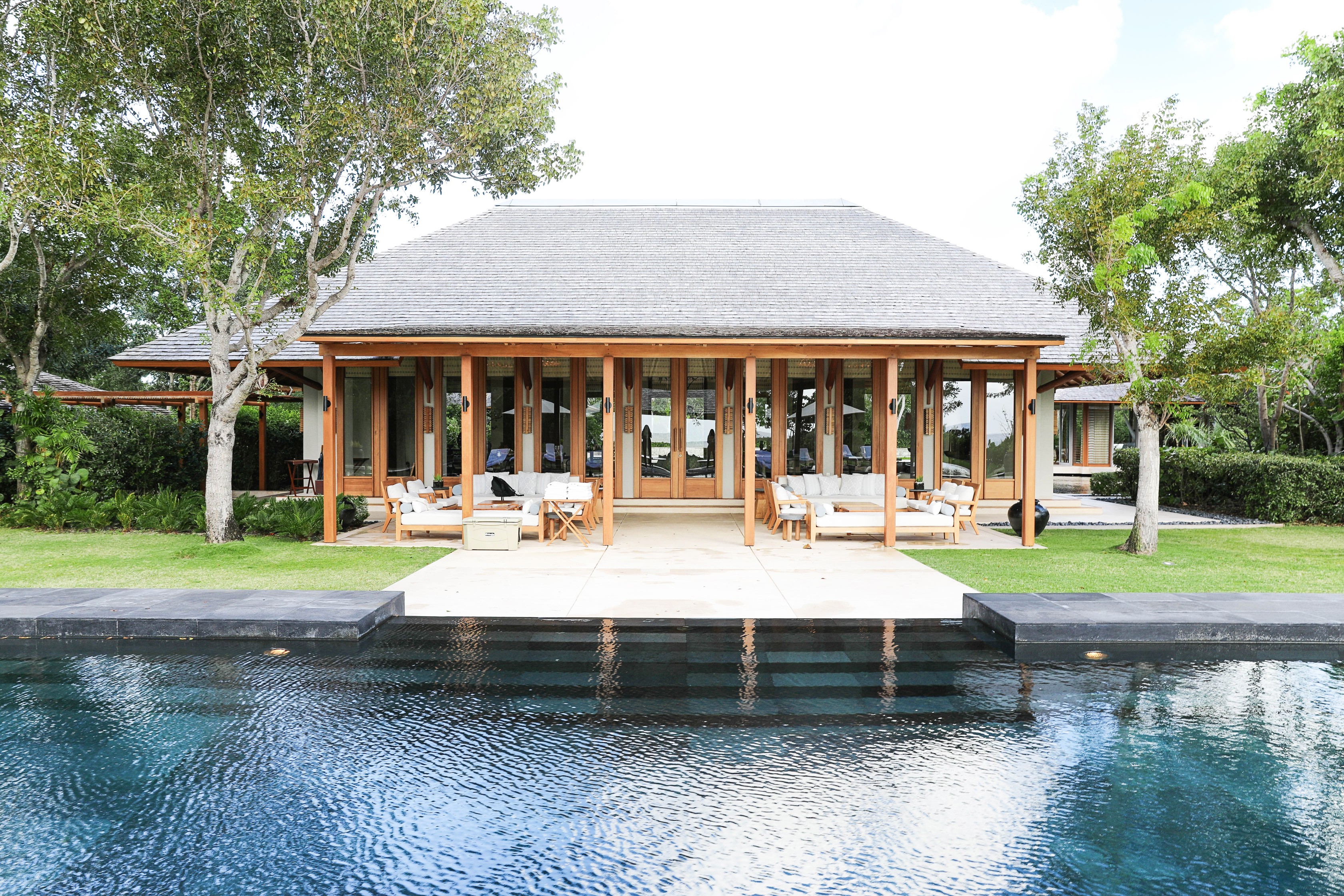 The pool was absolutely breathtaking! We lounged around, drinking margs, listening to music, reading, and hanging out. The whole property was surrounded by comfy lounge chairs and beautiful greenery.
the bedrooms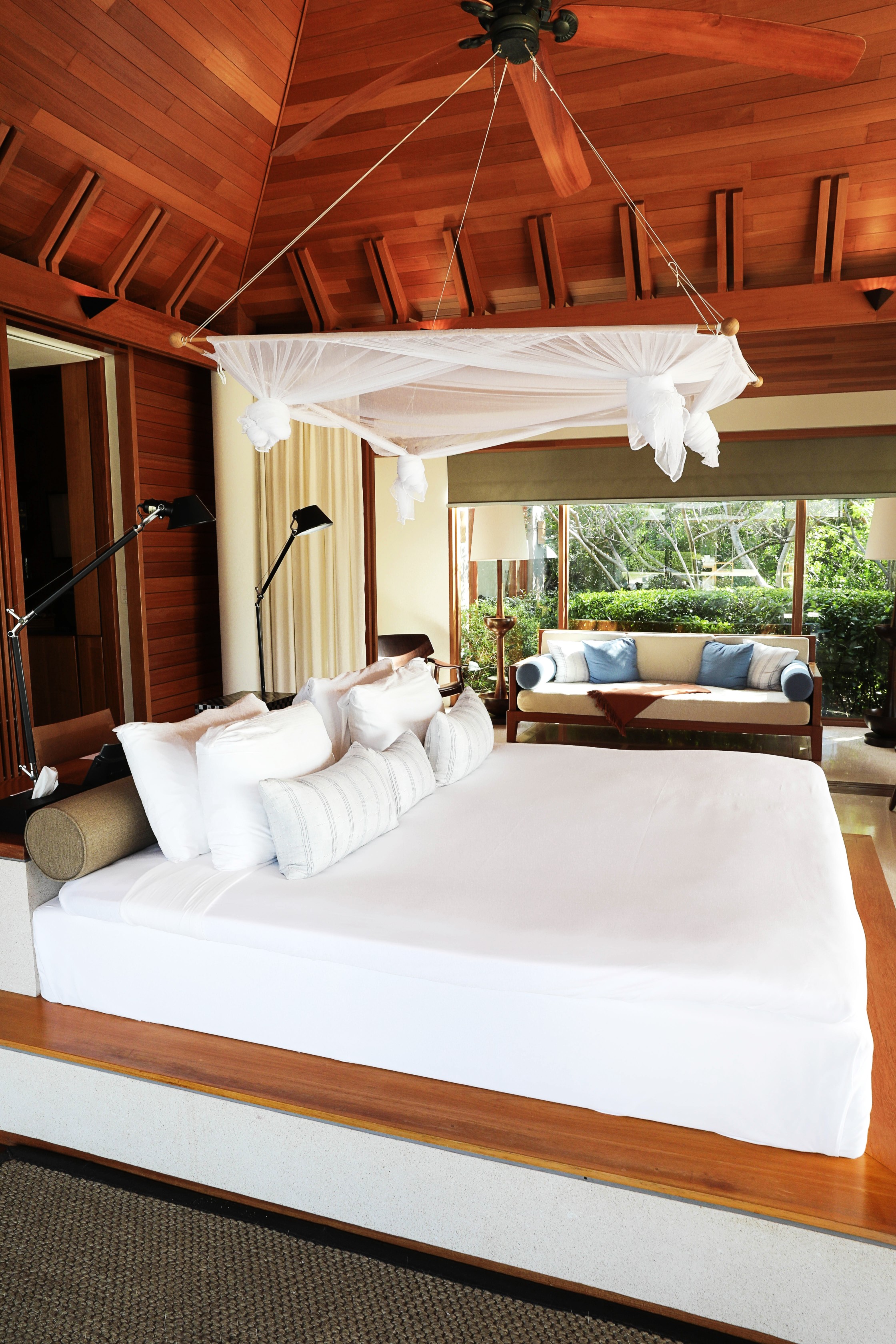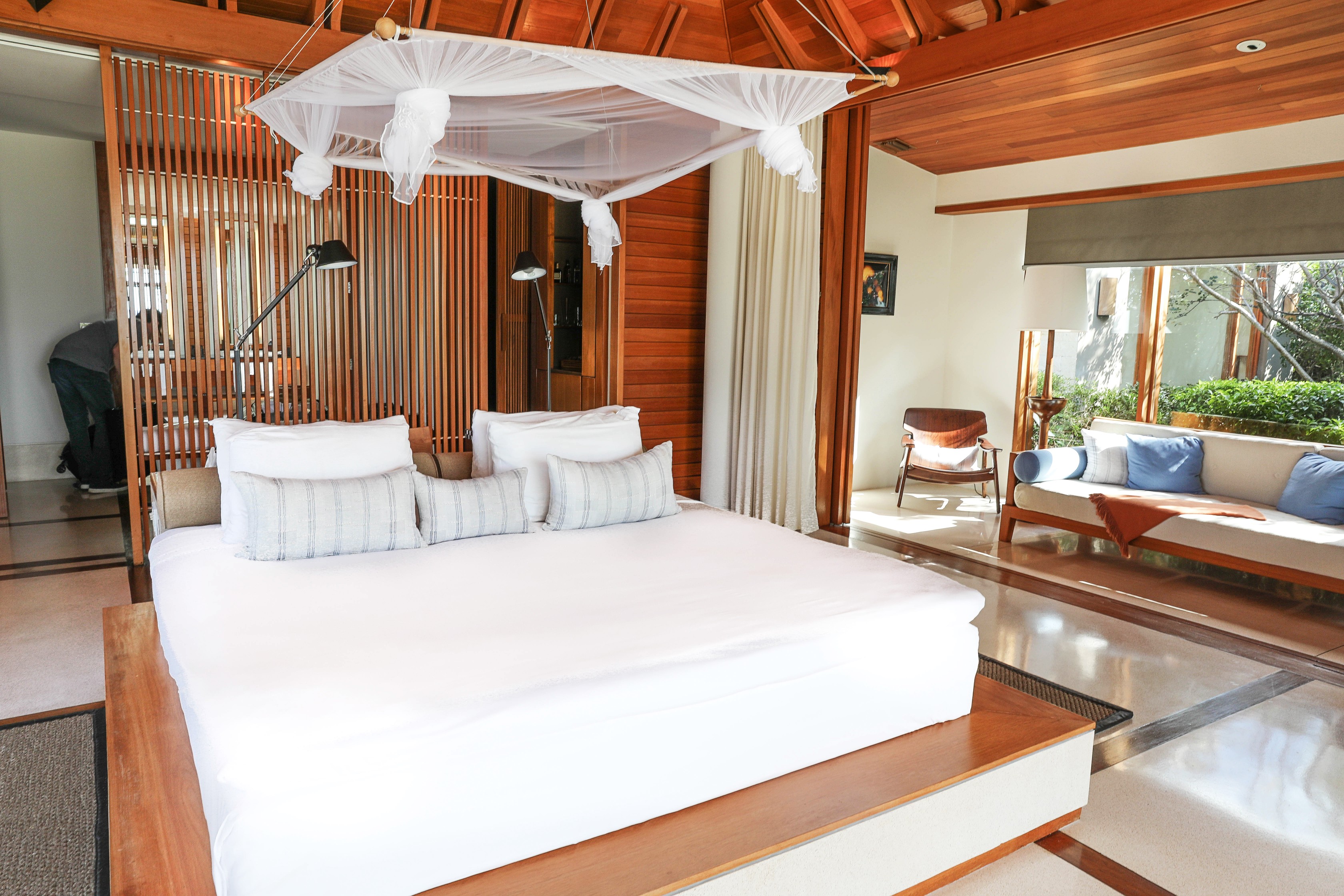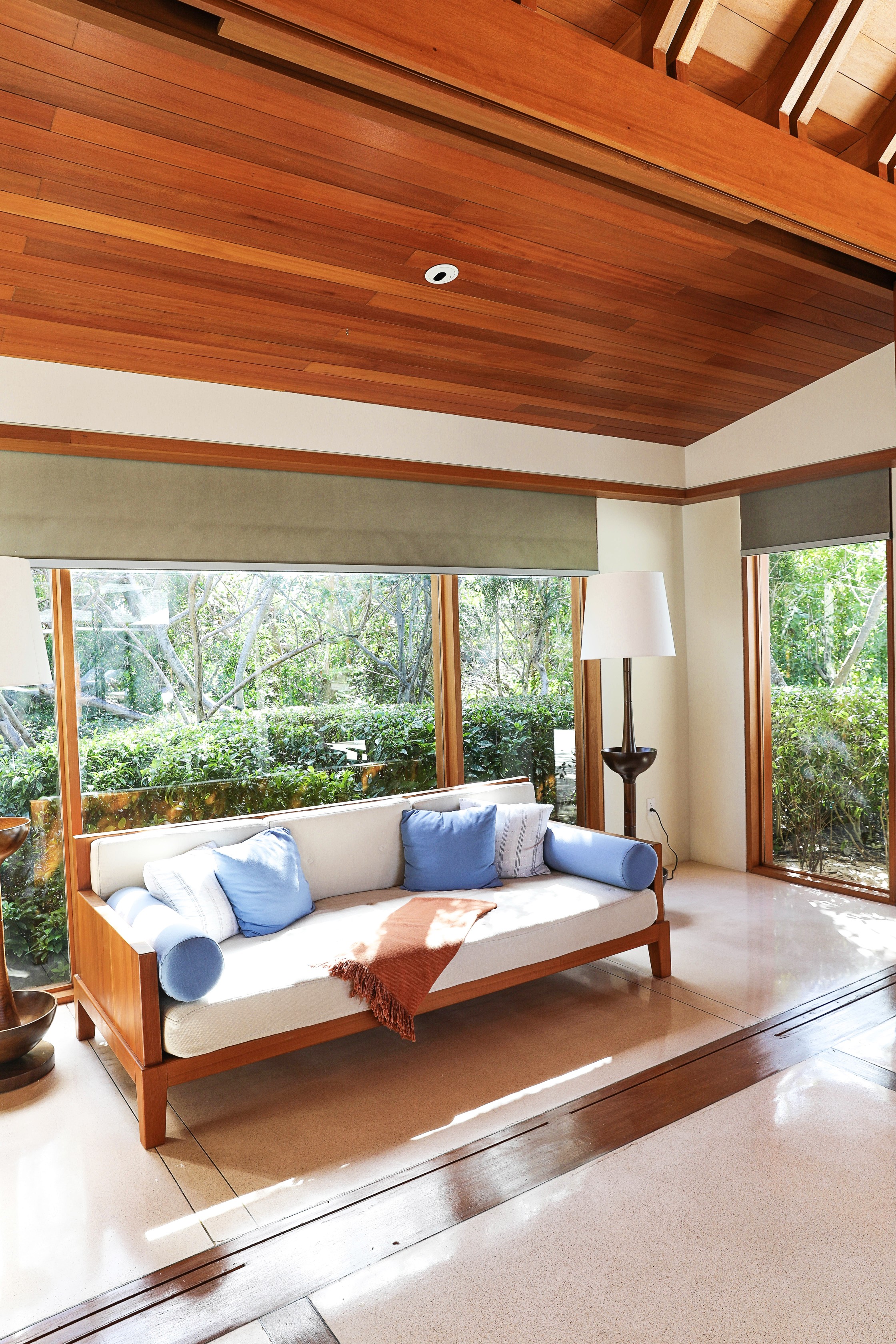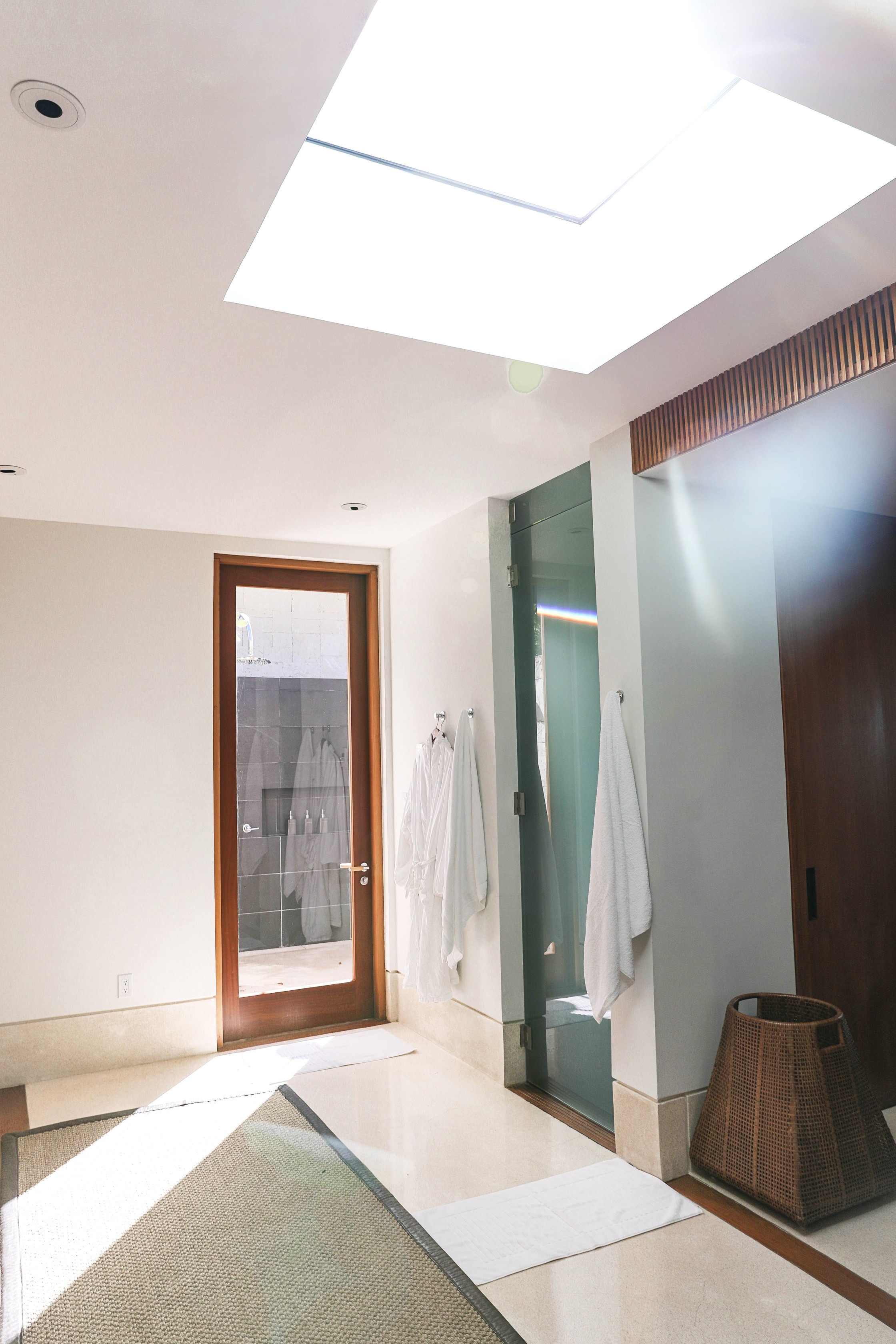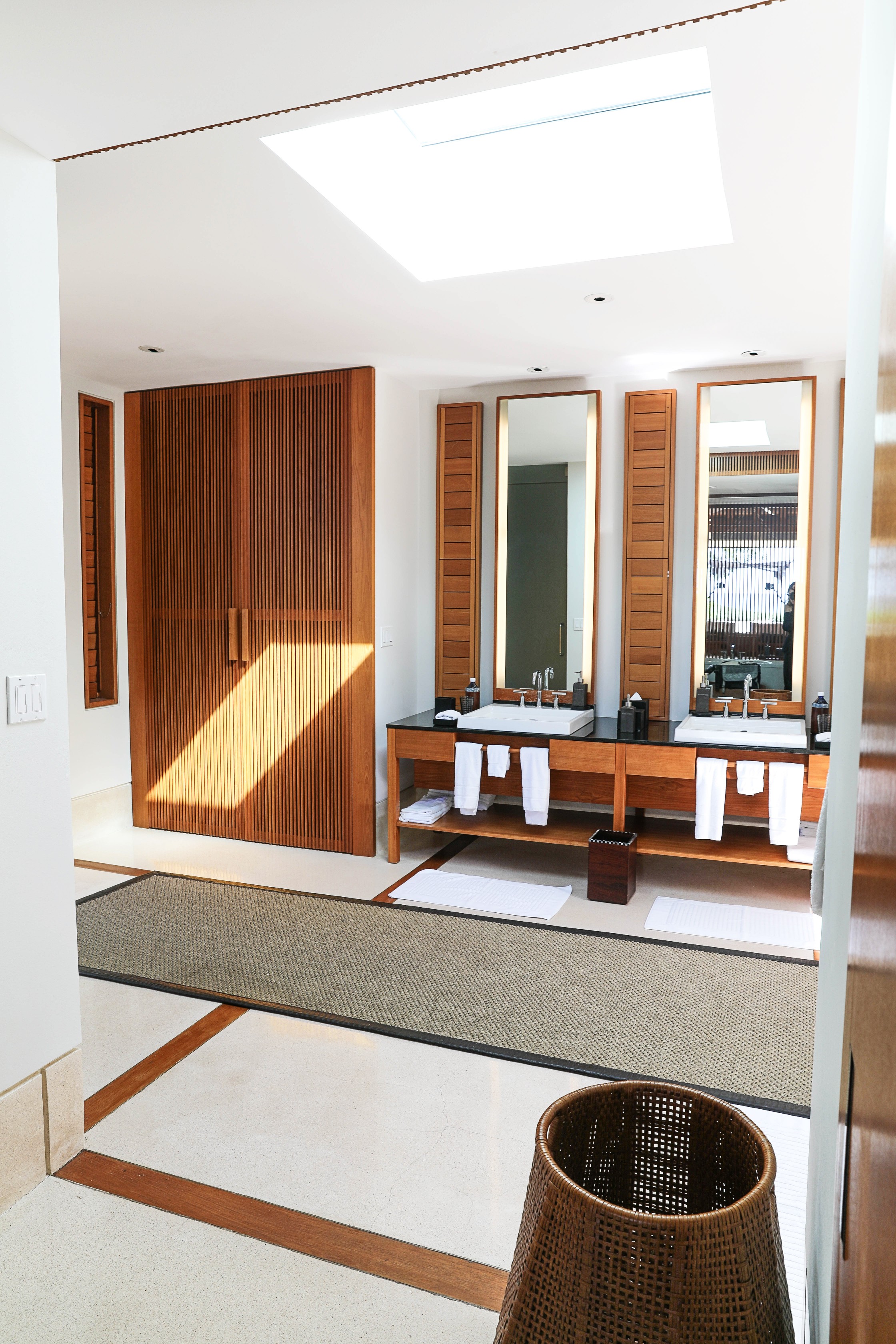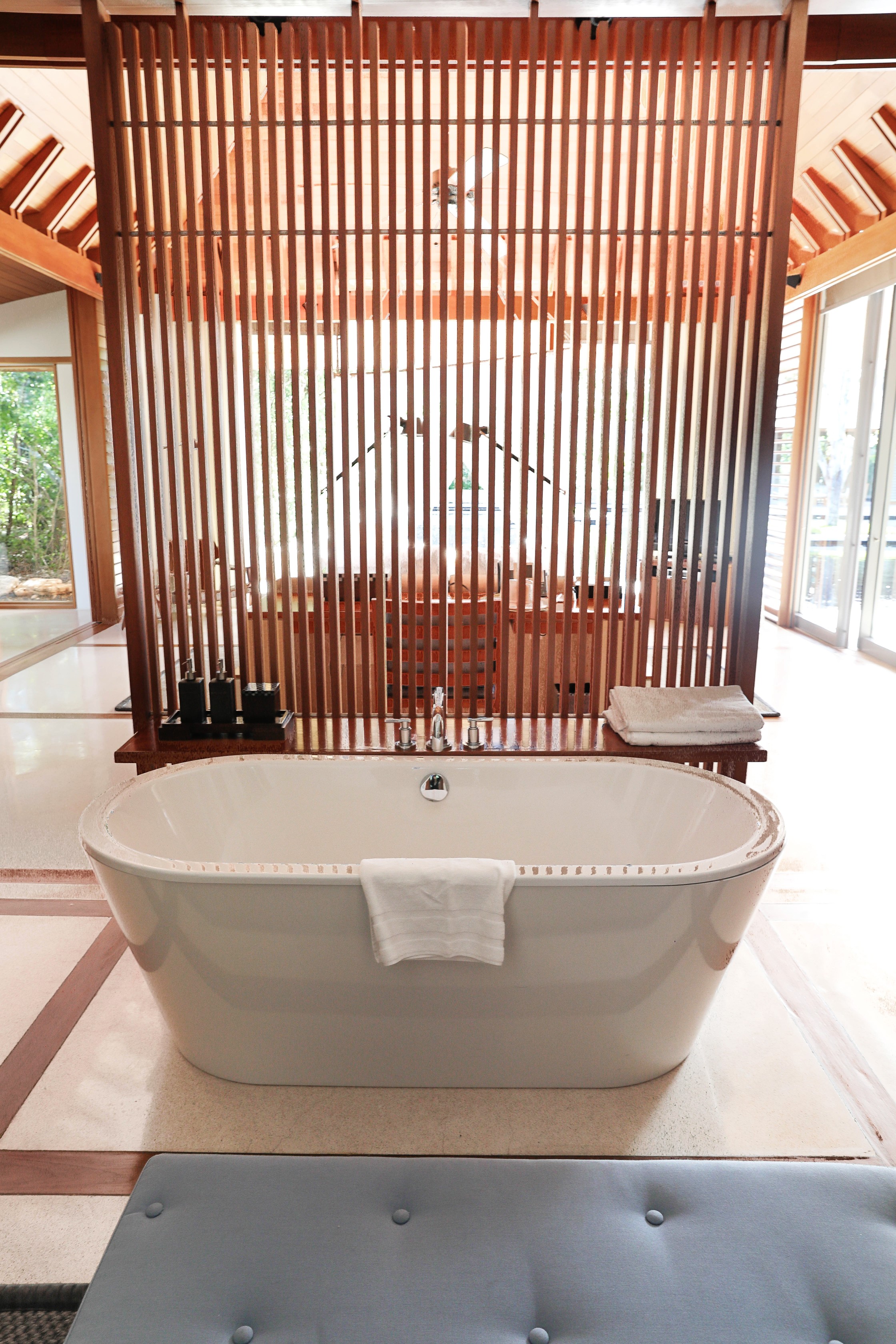 The bedrooms were so cool, yet super cozy – which is a huge plus! There are four main bedrooms and two more smaller hidden ones in the back of the property. The beds were comfy, the bathrooms were huge, and I had plenty of closet space!
the other amenities and the beach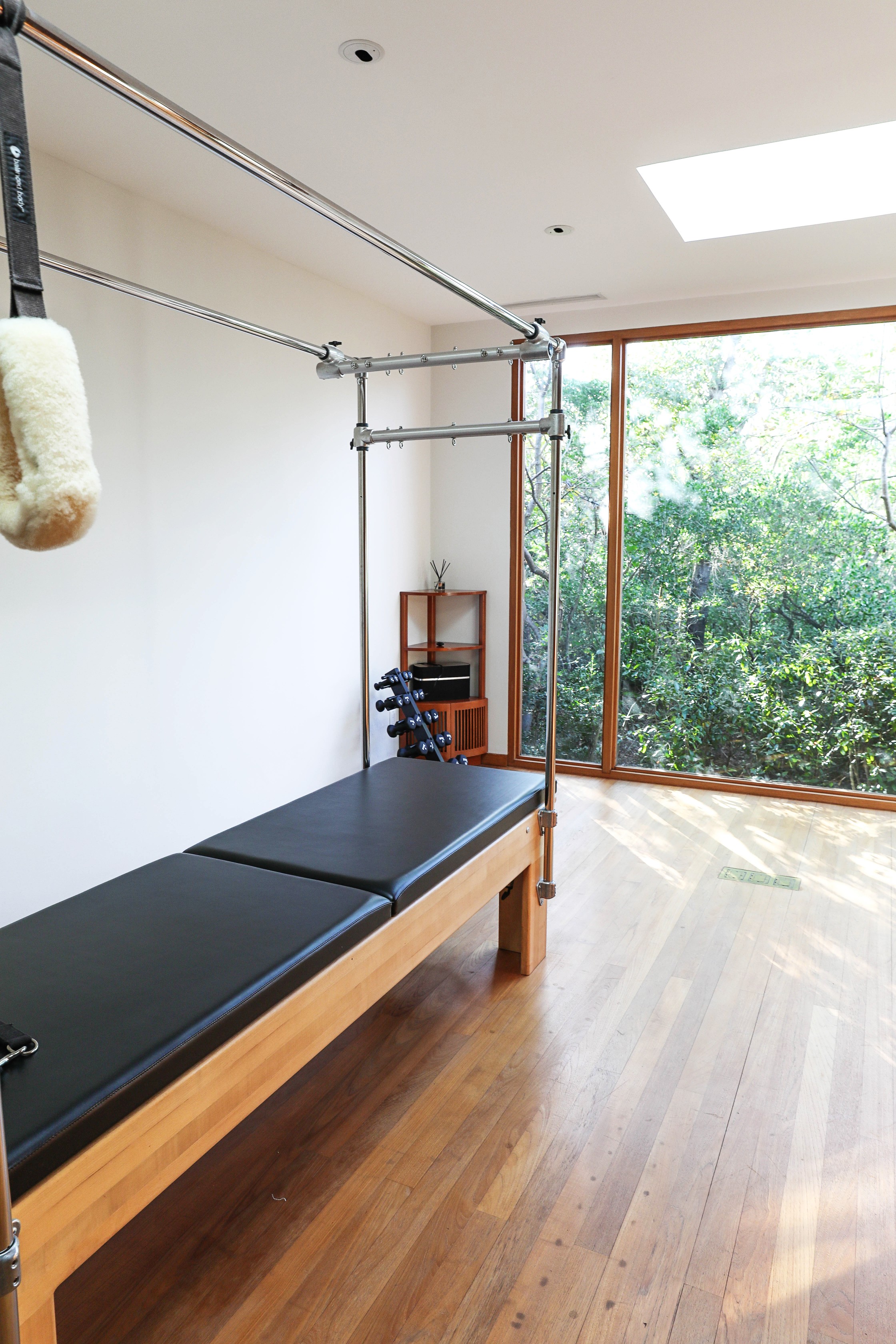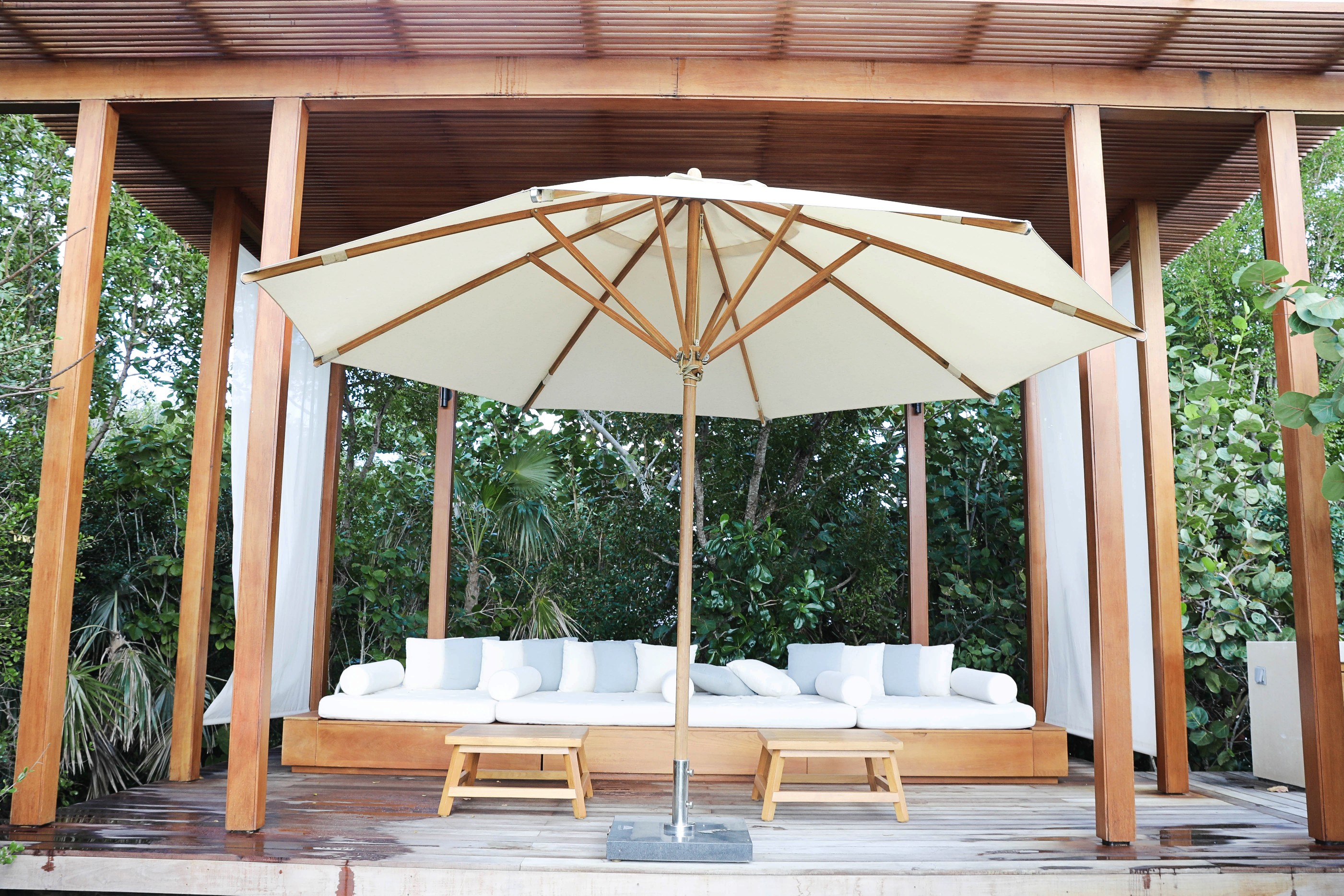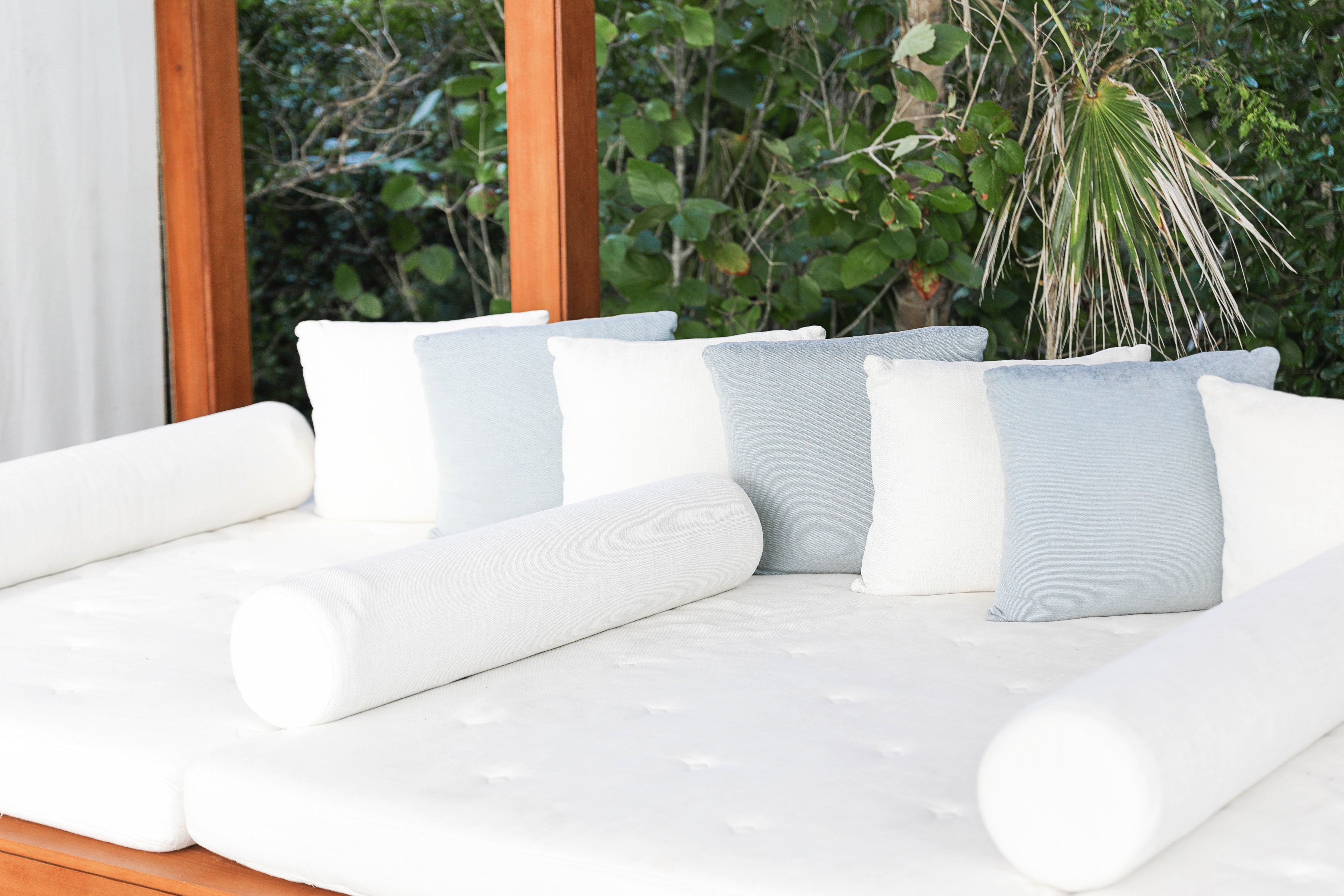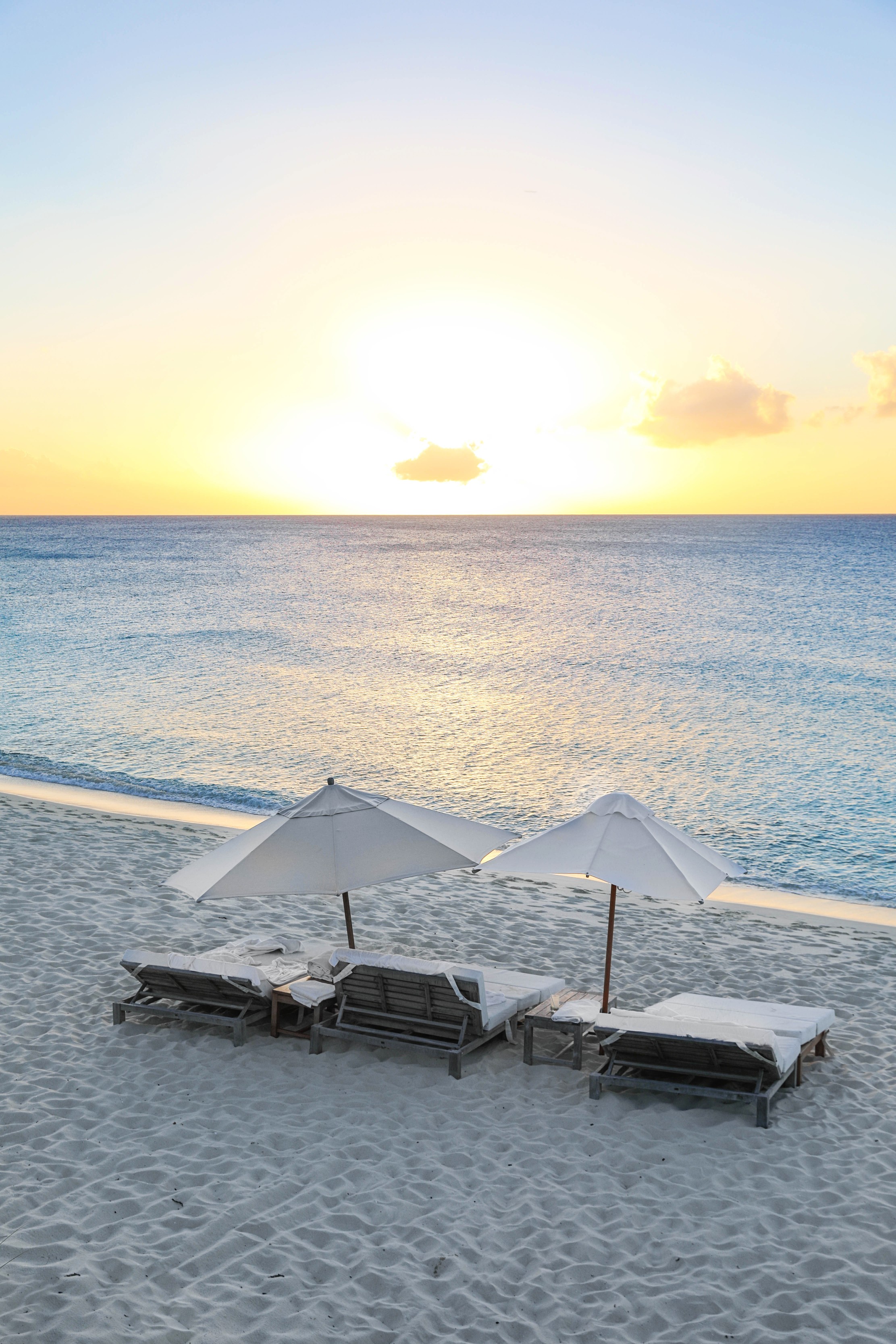 There was also a beautiful gym that didn't get used haha and movie room (not pictured)! We had a walkway to a secluded beach that was full service with a bar and lots of water toys (kayaks, sail boats, seabobs, etc.). On the walkway to the beach there is a hidden little sitting area with a view of the water. It was so cute and cozy!
The property came with two amazing hosts, Eunique and Dax, and the most talented chef I have ever met, Ben. We had the most delicious meals, cocktails, and amazing service all week! It was truly one of the best experiences I have ever had! 
I couldn't recommend this hotel more. There are also two main restaurants and a really cool bar on the property that we tried that were really good. The views from every part of this resort are breathtaking! I feel so thankful for this experience!
xoxo,
Lauren Emily Lindmark
Copyright © 2019 dailydoseofcharm.com