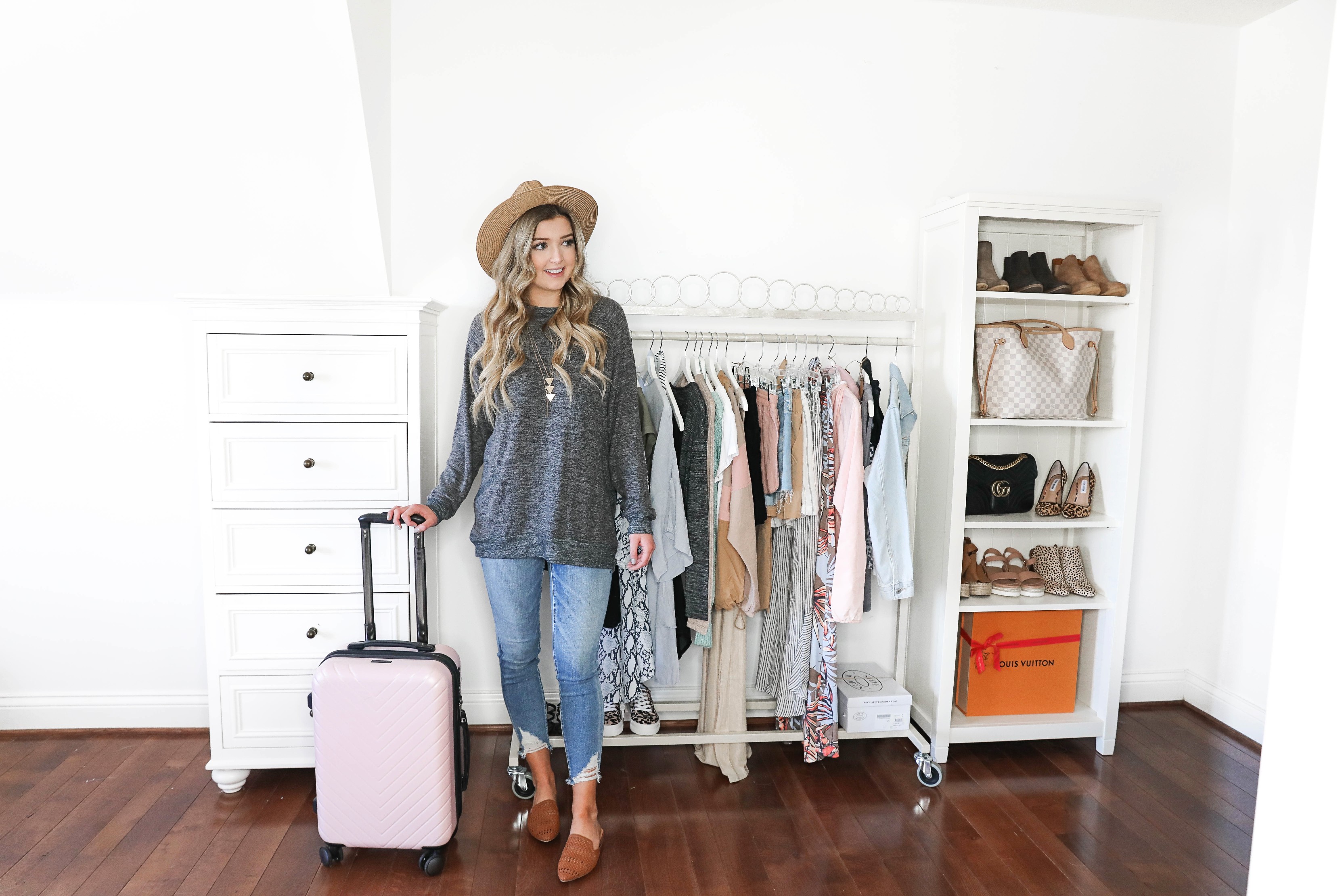 How I Plan my Outfits for Trips & Blog Photos
Well hey internet besties! Coming at you from the beautiful island of Turks and Caico! We arrived yesterday and let me just say – it's beautiful! You will definitely be seeing plenty of posts while I am here. If you want to follow along on my Instagram that is where I will be posting the most! I plan on doing a Villa tour on my blog this week though!
Before I left I shot these photos while I was packing. I have packing down pretty well if I do say so myself. Honestly, I give a lot of the credit to being a blogger! I always have to be super organized and thorough when planning my outfits for blog shoots, so I have just adopted all of those techniques when it comes to packing for trips too!
So I thought it would be a good time to talk about how I plan blog shoots and also how I pack for vacations! Before my trip last month, I did a full post on mypacking tips for the over-packer that covers more of the packing side of this! This post will be more about how I plan outfits for the trips!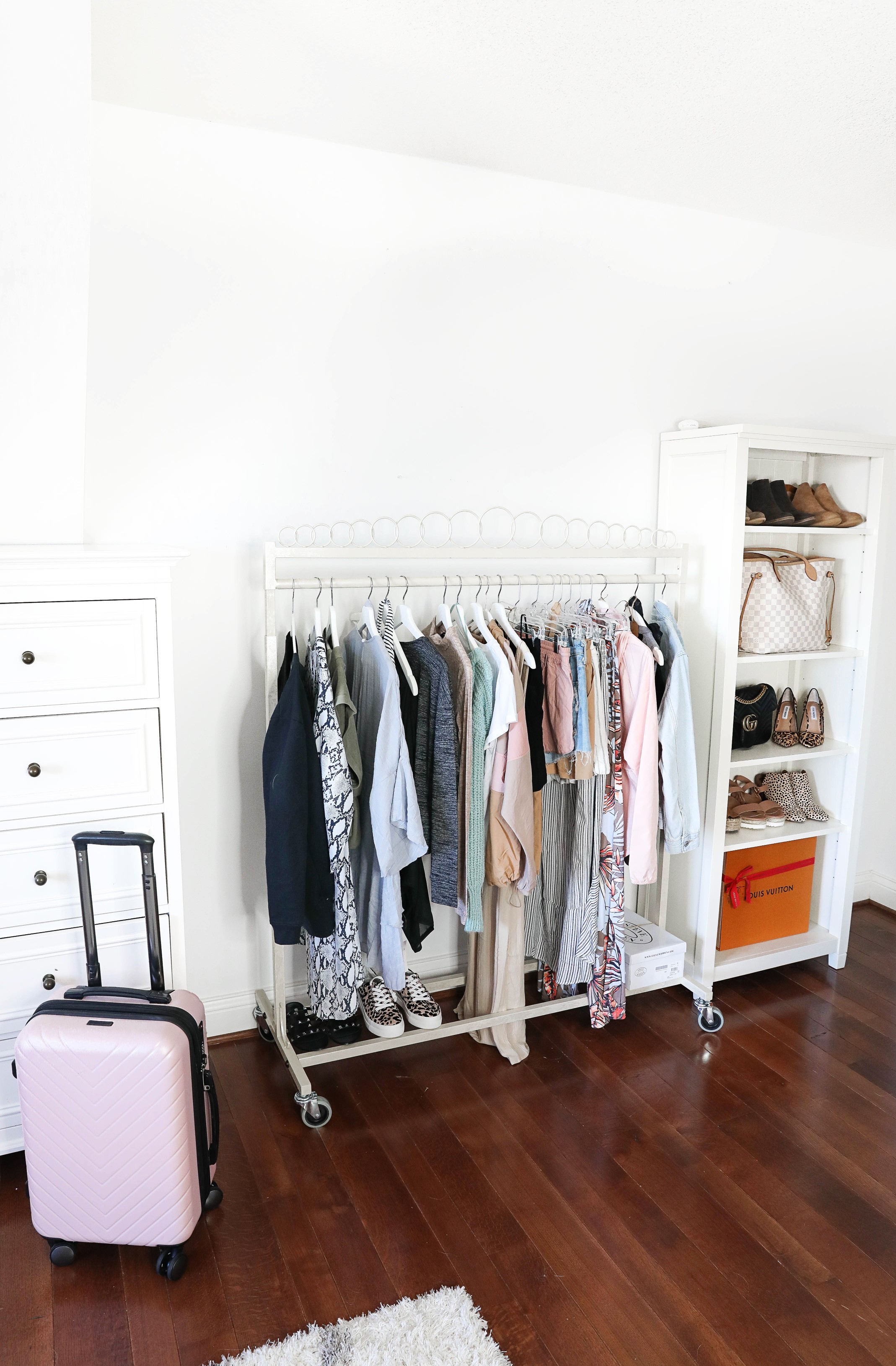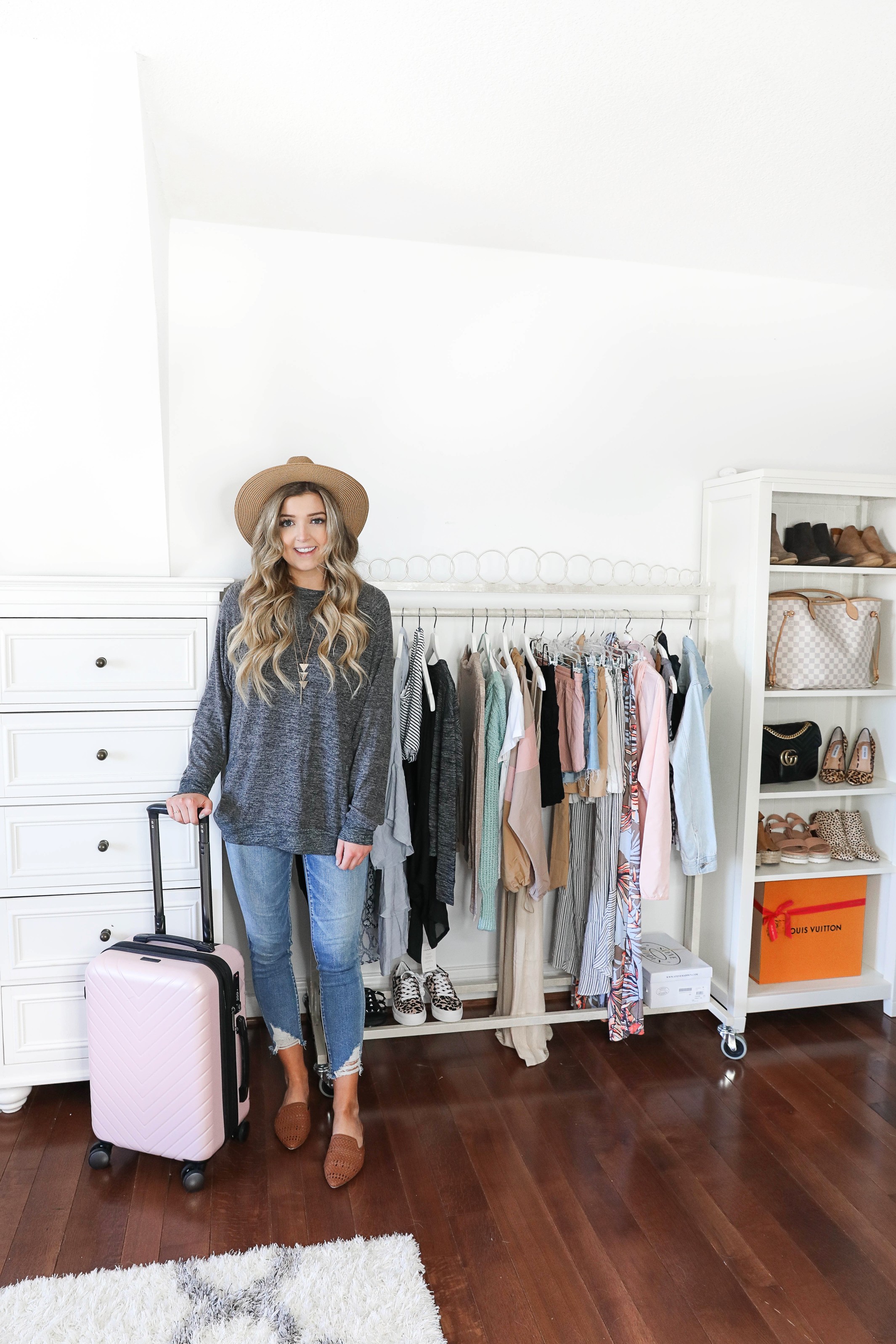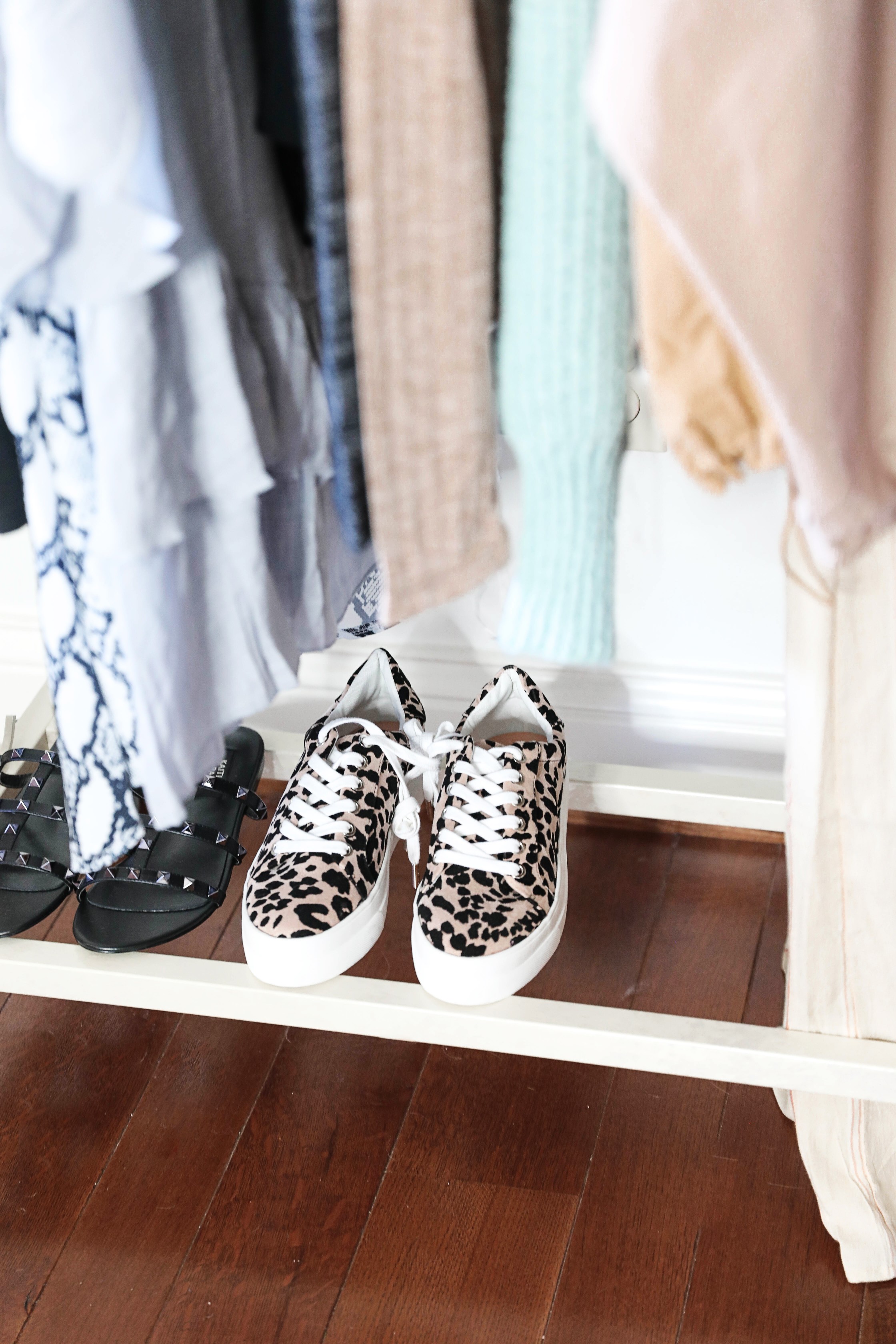 | Sweatshirt ($20 and comes in four colors) | Necklace Set ($9) | Straw Hat ($16) | Denim Jeans (ON SALE $38 and TTS) | Mules ($25) | Garment Rack ($68) |
Ahh I want to start off with talking about my new little fashion corner! I am going to be moving back home in a few months…RIP to my four years in my college town! Haha! I am actually really excited to be moving home though because I am already home 75% of the time since I work with my mom and I love my fam!
Anyways, I since I am moving home soon I decided to redo my little "fashion corner" of my room. I added a new garment rack and re-did my shelves. I actually want to buy new shelves soon from IKEA once I move back! This little corner brings me to my first tip…
put all your clothing out where you can see it
Whether you're planning for a blog shoot or planning for a trip, the first thing you need to do is bring all the clothes out that you think you want to wear. When it comes to trips I usually buy new clothing, so I scour the web and make a little word document with everything I buy to keep myself organized. Once I have brought out all my clothing, accessories, and shoes, it's time to start plannnig!
plan the days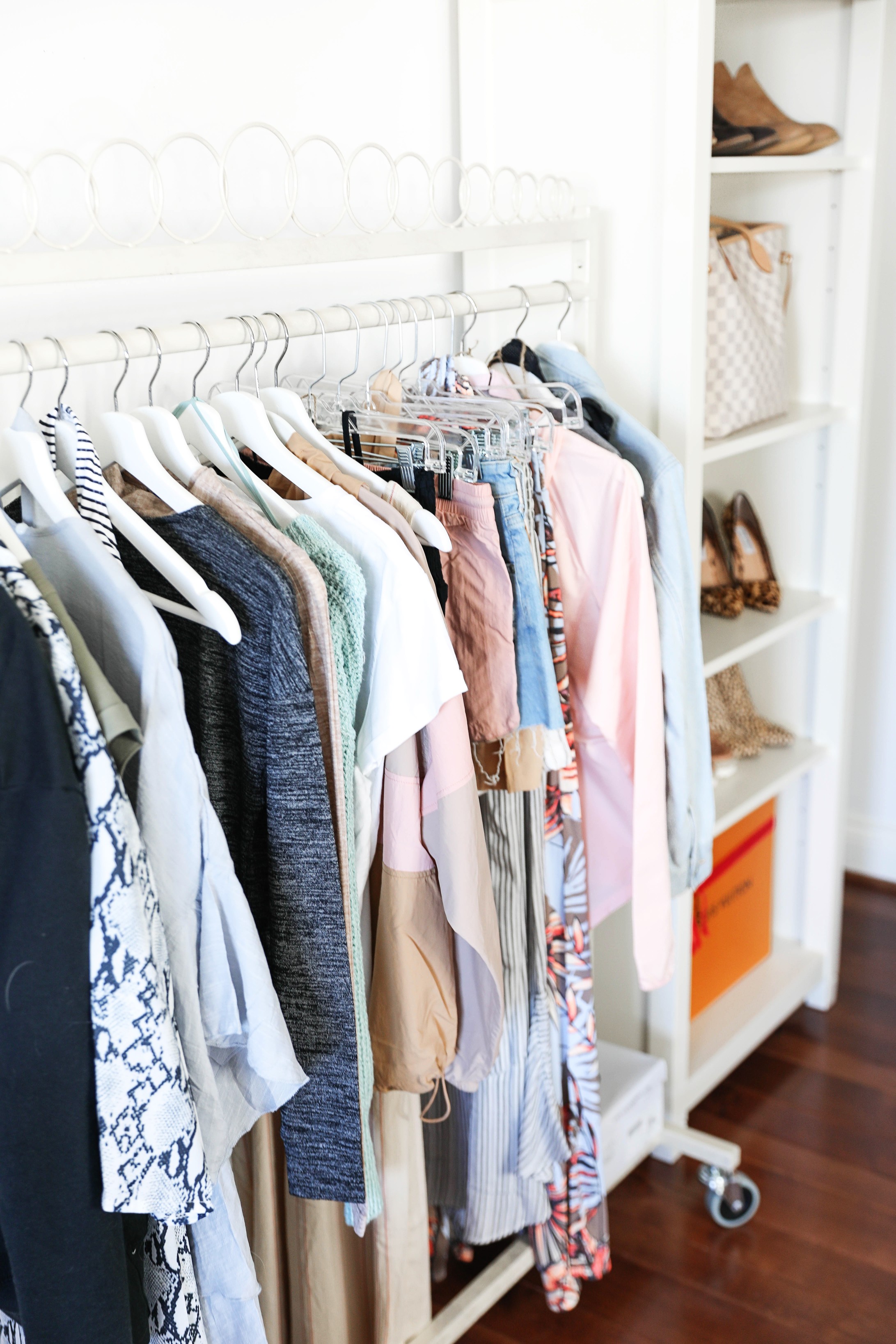 When it comes to trips I usually take a piece of paper (or note on my phone) and write out all the days I will be gone and what outfits I need. Here is an example:
Monday day outfit
Monday dinner outfit
Tuesday day outfit
Tuesday dinner outfit
Wednesday day outfit
Wednesday boat outfit
Wednesday dinner outfit
etc.
If I now I have a certain event or excursion planned I will plan for extra outfits (such as the boat outfit). Since I am a blogger I try to pack at least two outfits per day, plus different swimsuits if it is a warm trip.
If you are planning blog outfits for the shoot it's the same thing! If I want to shoot an OOTD every day that week I will plan out each day. If I am doing a long photoshoot and have locations in mind I will plan out the outfits by location or just by the amount of time I have to shoot.
plan the outfits
Then it's time to put together the outfits. I start by trying one thing on and totally accessorizing it! Once I am happy with the outfit I take a photo of it so I remember. Here are some example pics for my trip!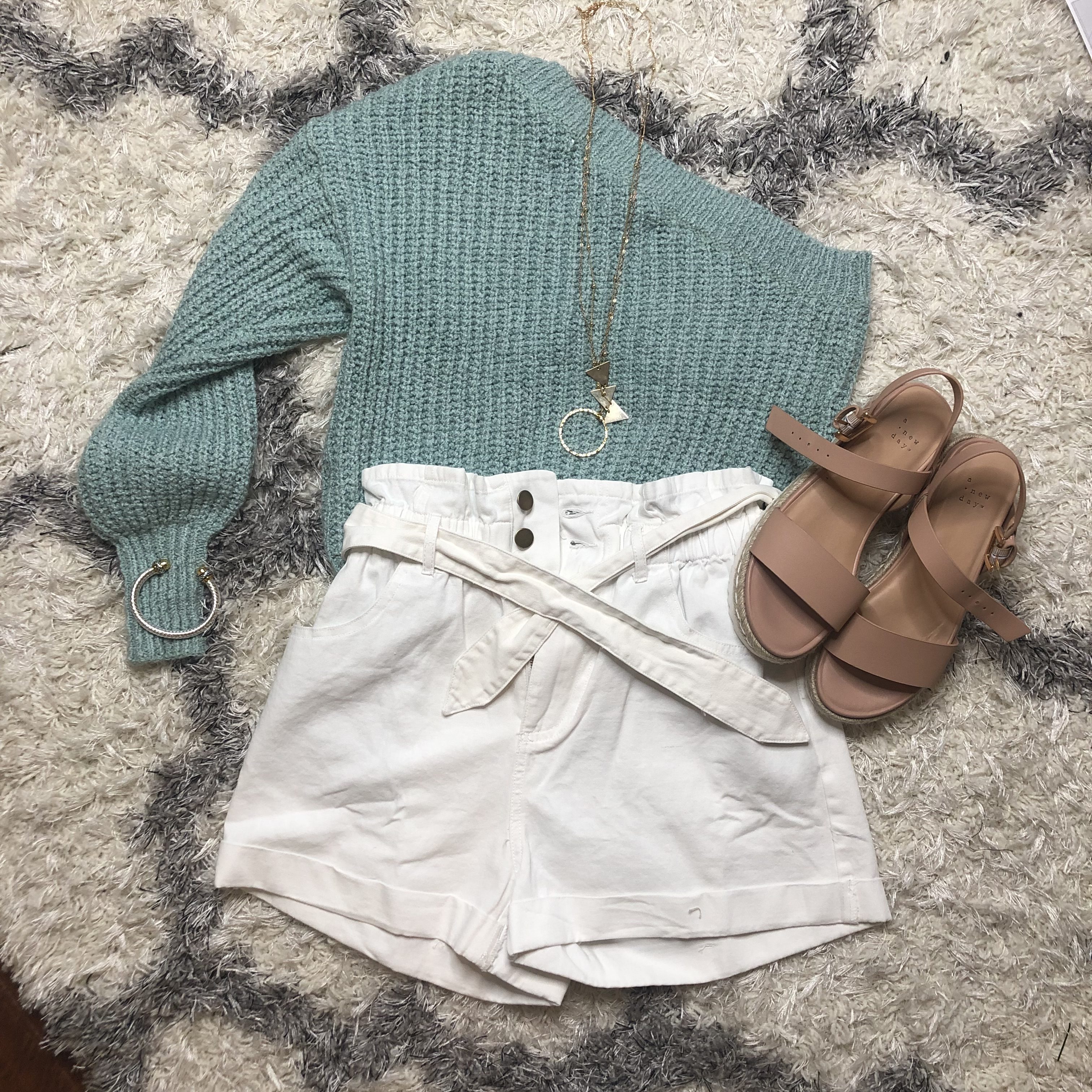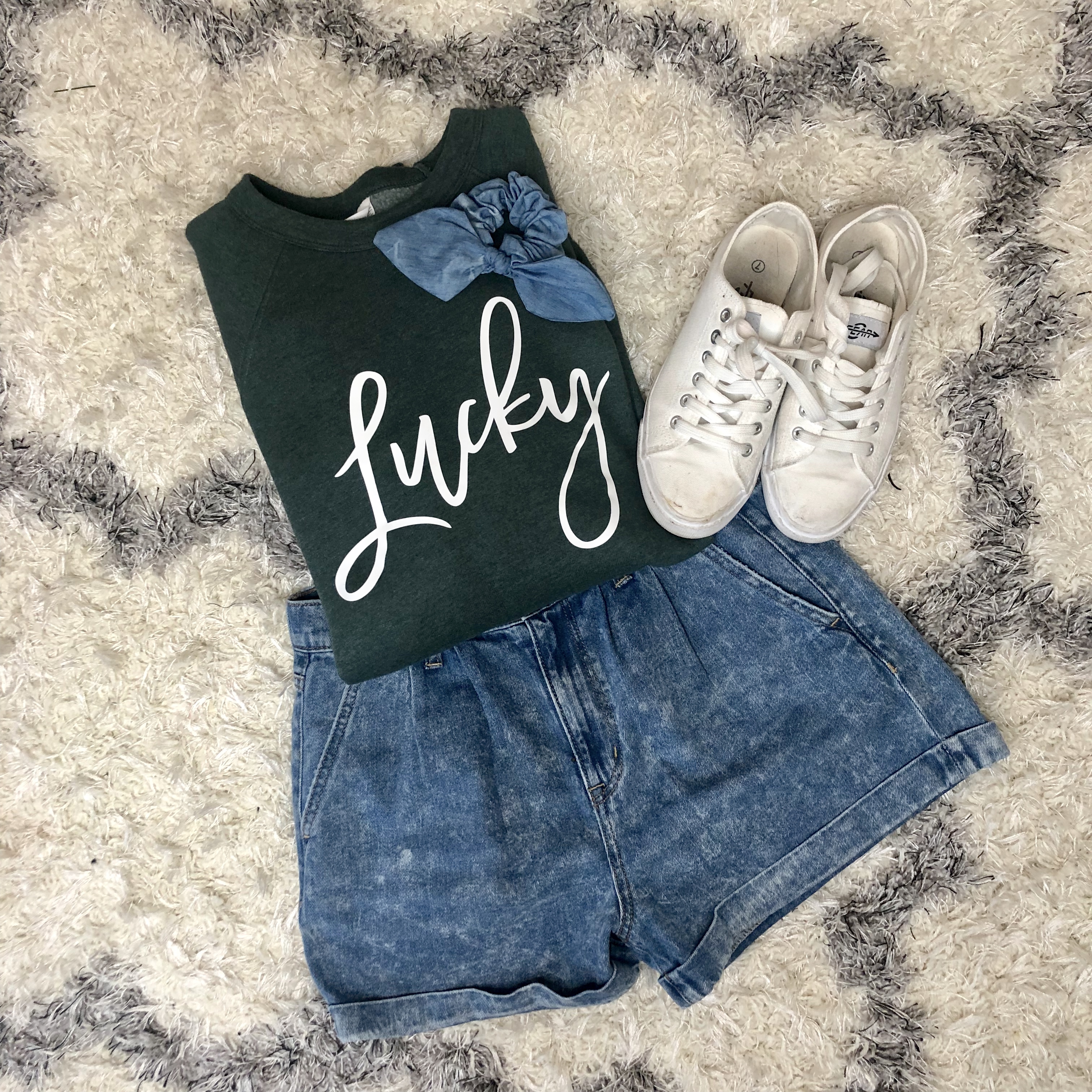 plan for the content
Once the outfit is done being planned and a photo is taken, I take these new little handy tags I got on Amazon and label the outfits so I remember what I planned. For instance, the outfit above is for St. Patrick's Day and I have a specific idea for the pic, so I will write all this info on the label to remember it. You can also write down accessories or what day of the week you want to wear the outfit if you are planning your OOTD blog photos for the week!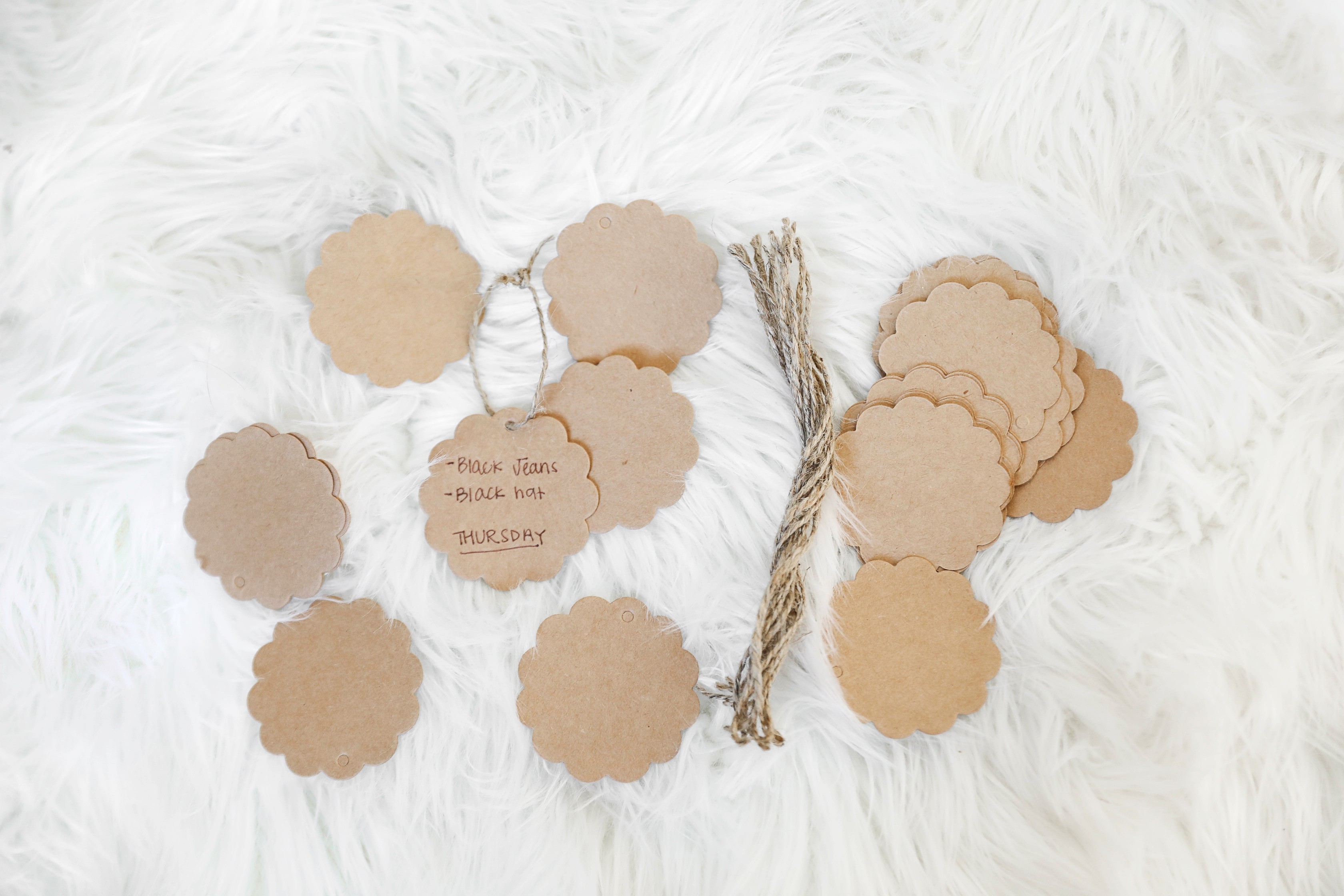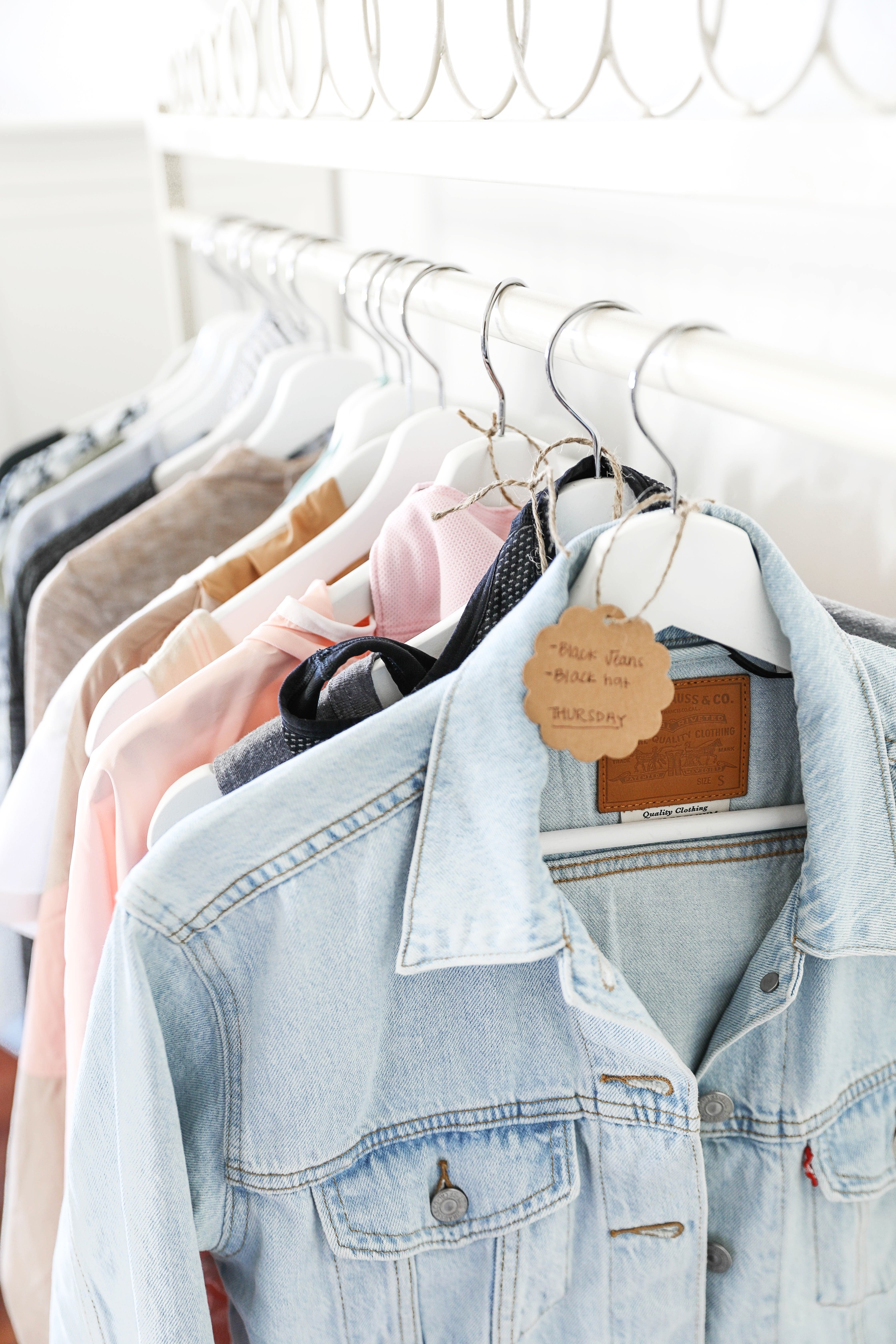 packing
If you are planning for a trip, it helps to put the tags on the actual piece of clothing and not the hanger, that way when you get to your destination they are not mixed-up! I take a look at all the photos I took and make sure I have every outfit and all the accessories packed! If I am packing for a blog shoot, I do the same thing – but leave the clothing hanging and put the accessories in a bag. Then you are organized and ready to go!
I hope you guys enjoyed this post! I want to do a post that goes more into the actual photography process and how I plan for locations, etc. For now, this is a good start when it comes to being  organized with your outfits!
Have an amazing week!
xoxo,
Lauren Emily Lindmark
Copyright © 2019 dailydoseofcharm.com