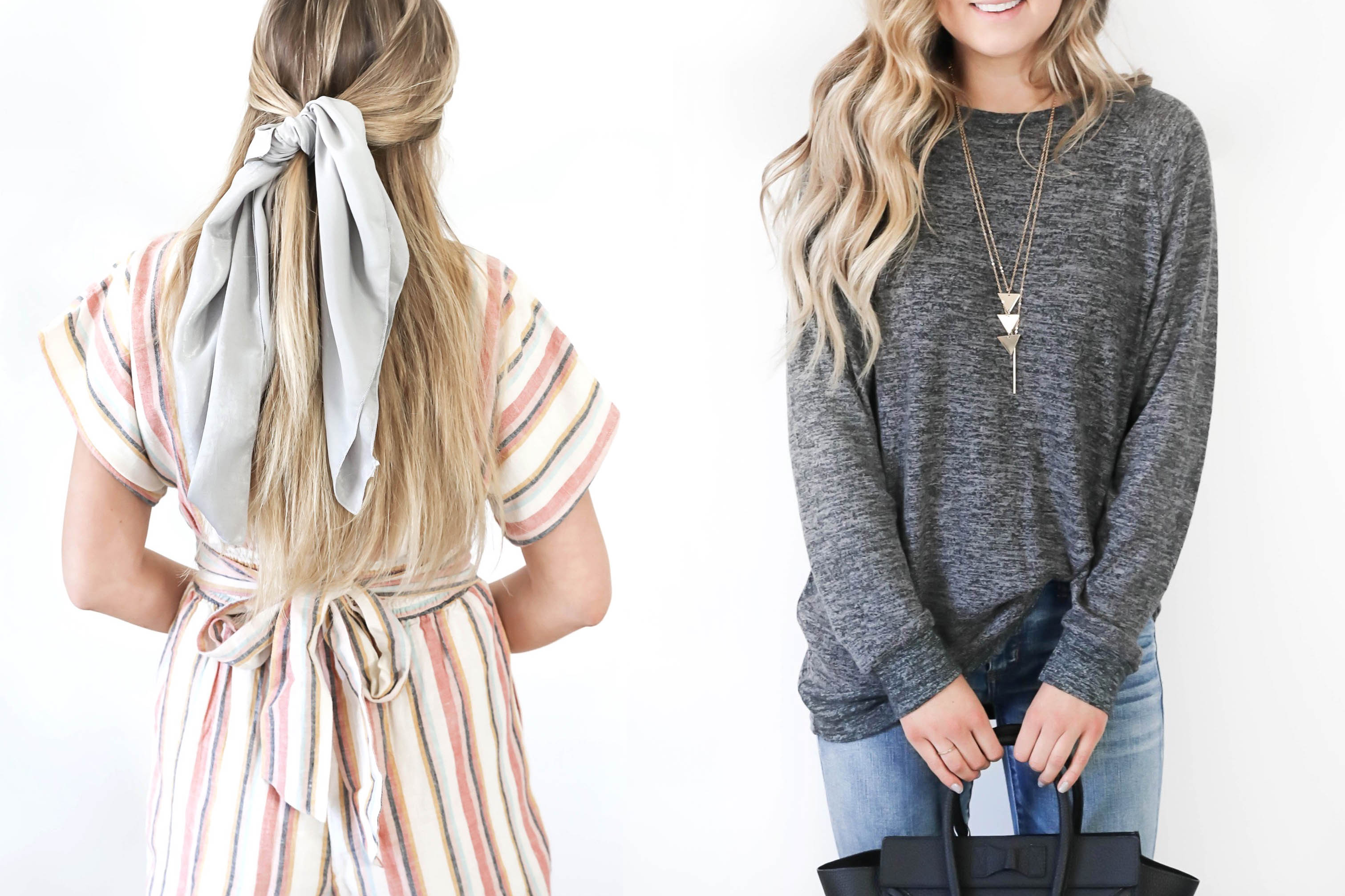 Spring Accessory Try-On Haul | Designer Dupes, Hair Accessories, Jewelry + More
Hey everyone! Today I wanted to share a ton of cute spring accessories that I have recently purchased. I will keep this intro short, because this is such a long post, but I wanted to let you know links for everything will be under the photos in each of the categories! I hope you guys enjoy this! I rounded up plenty of jewelry, hair accessories, bags, and more!
headbands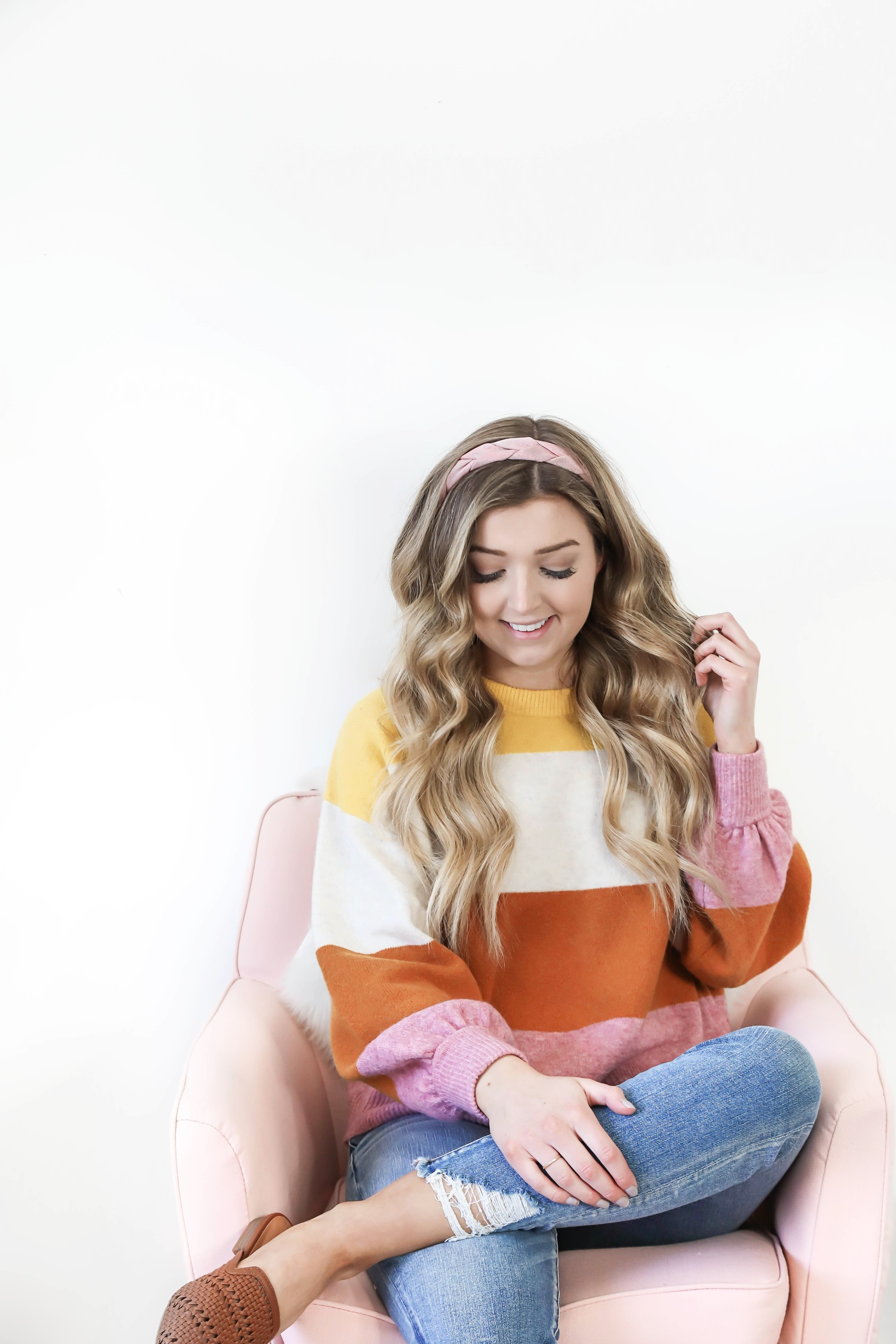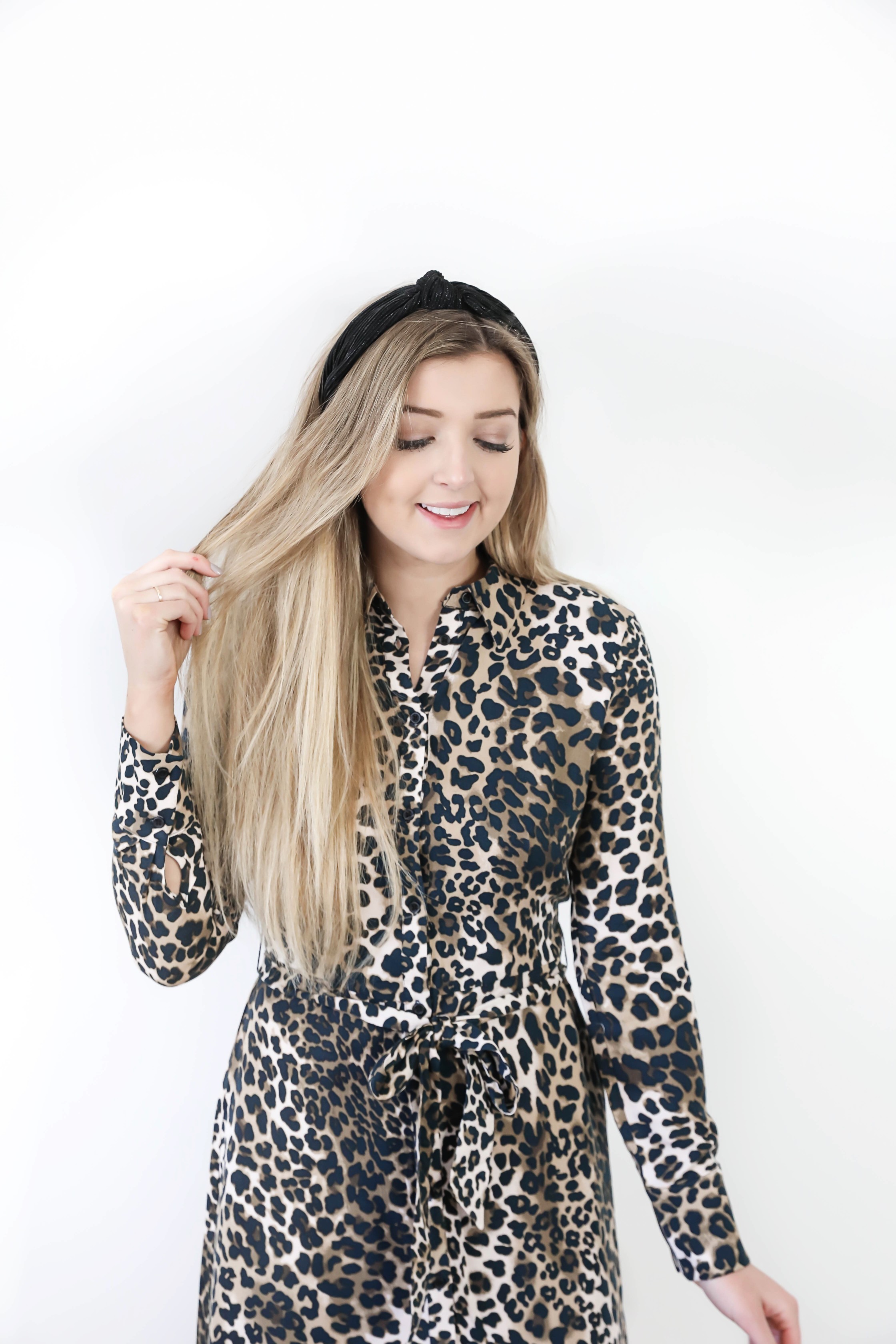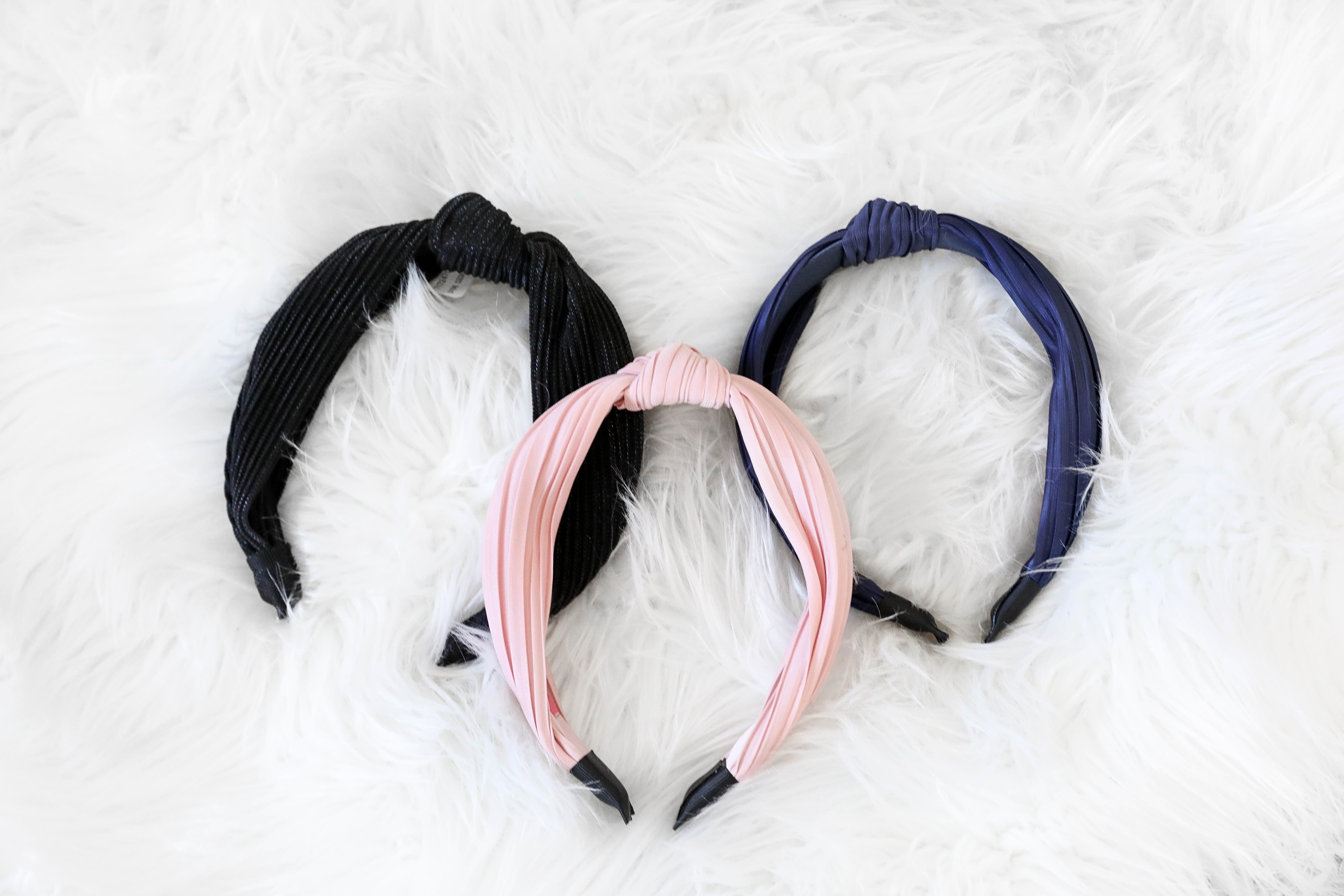 Okay accessory number one I have been obsessed with is headbands! This is such a cute way to spruce up an outfit! The braided ones are especially in right now. I have been buying so many of these, but for some reason I am scared to wear them all day because they used to give me the worst headaches haha! I am sure I out-grew that, but I am still nervous. Maybe this week I will wear them for more than an hour and see what happens.
P.S. my sweater in the first photo is a size small & the jeans and shoes are true to size. The jeans are also ON SALE for $38 and my favorite pair ever! Seriously want to order another pair just to have on hand, I love them that much. The dress in the second pic is an x-small and also on sale for $30.
hats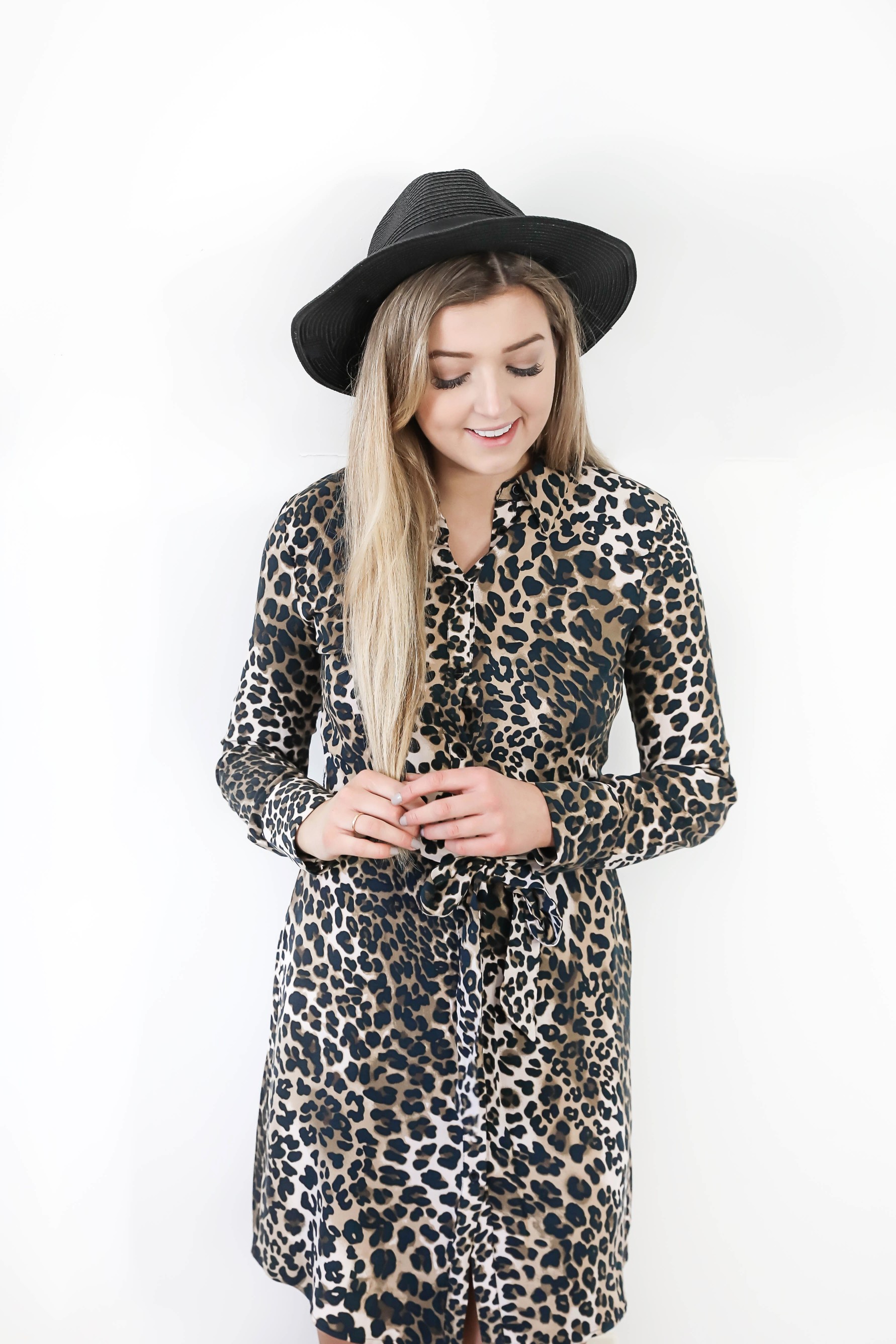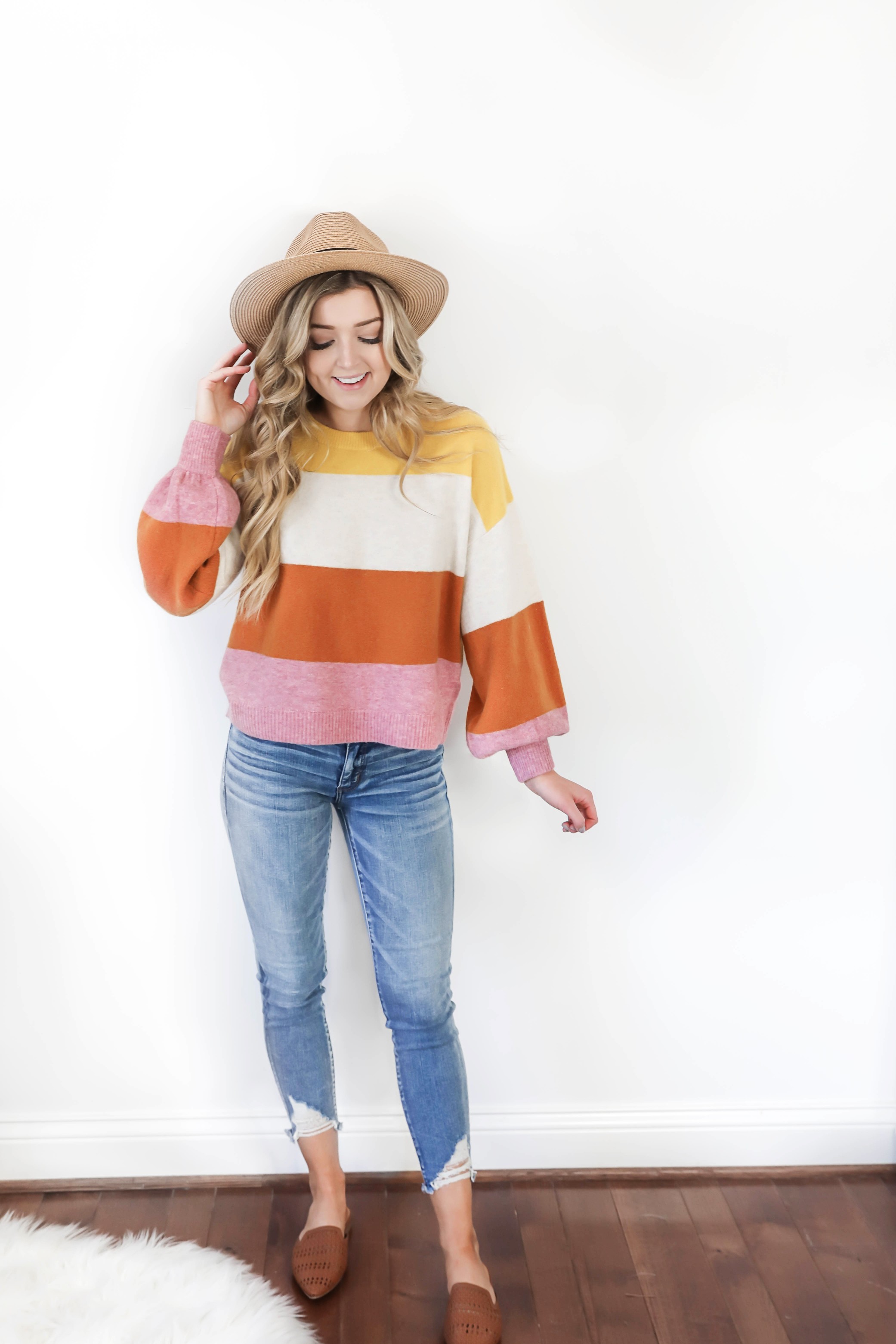 Another favorite spring accessory of mine? HATS! I love them because they cover up bad hair days and unwashed hair – plus they are cute haha! I found these on Amazon so they are super inexpensive!
barrettes and hair clips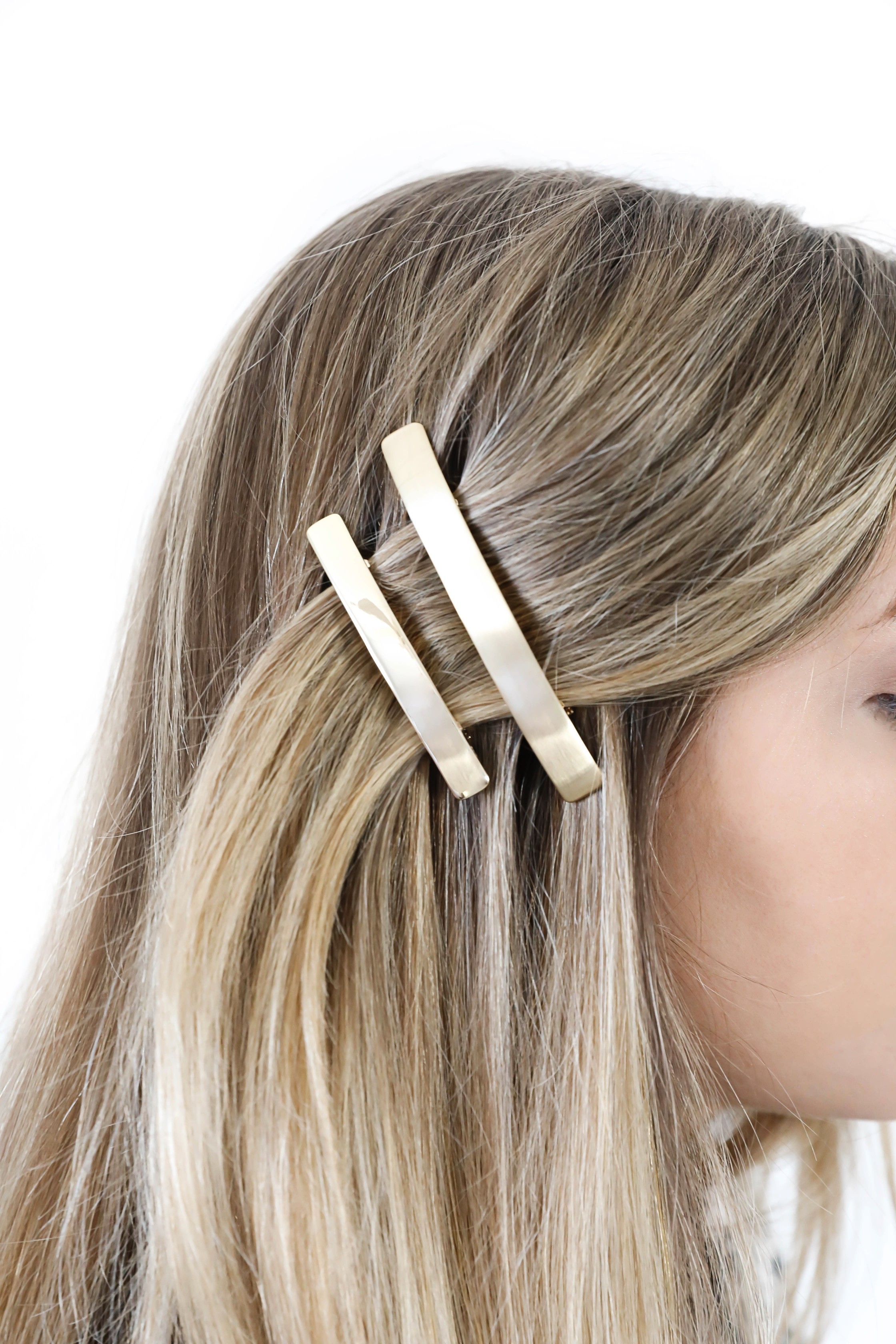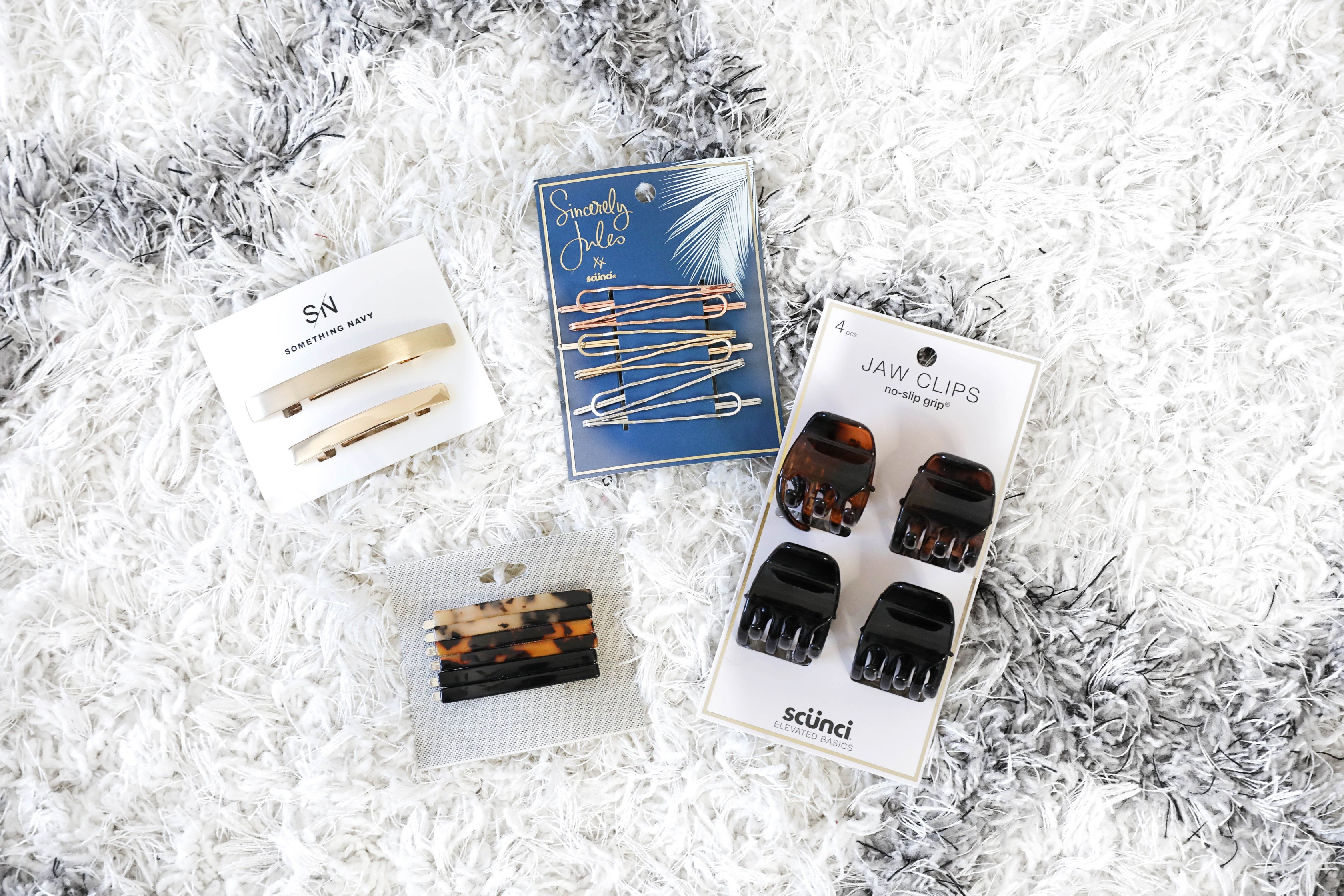 These totally remind me of my childhood! I love it! Did anyone else's mom always put these in their hair?! Right now it's really in to have simple straight hair with some clips on the side, or half up half down with clips in the back. Comment below and tell me if you're into this trend!
hair scarves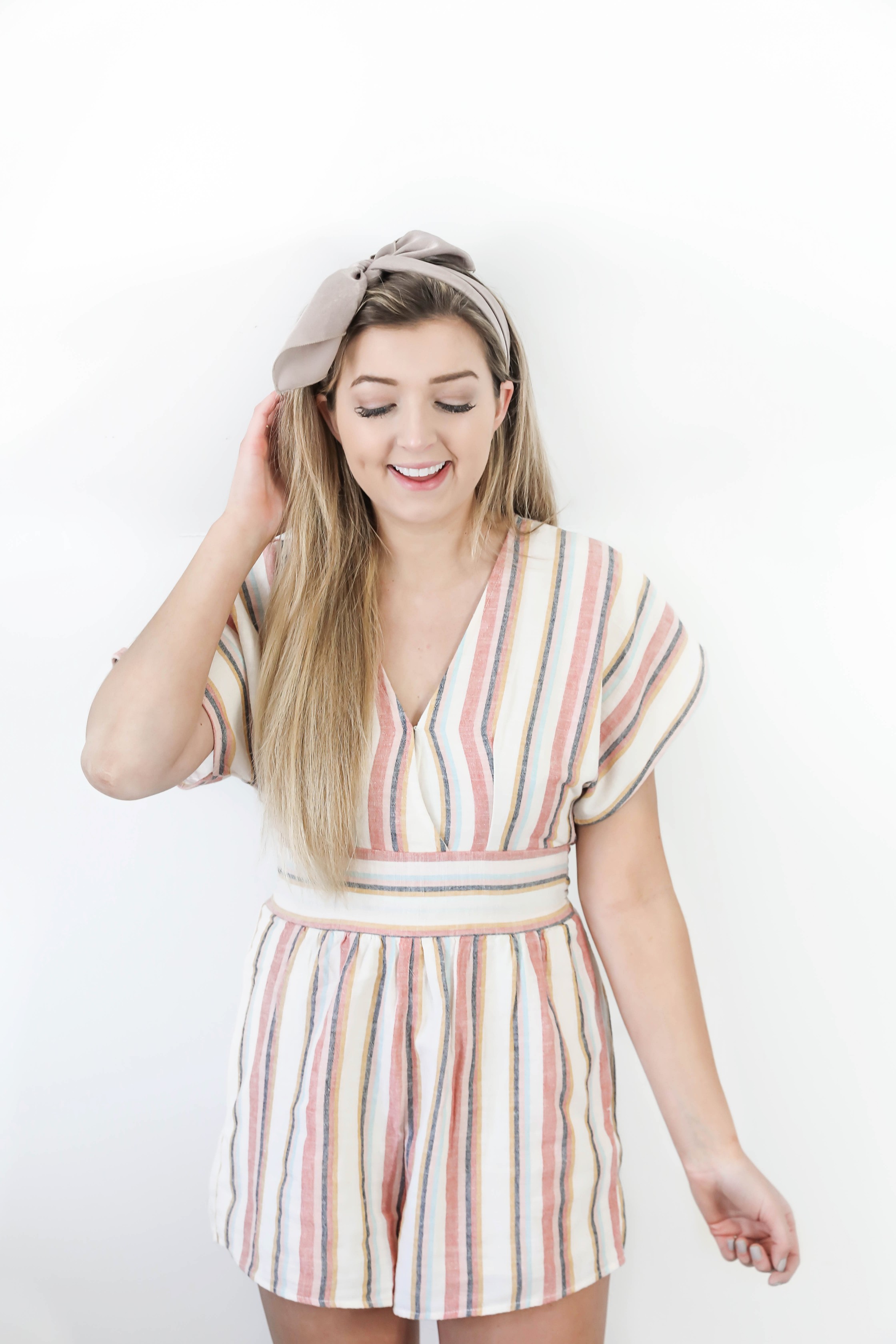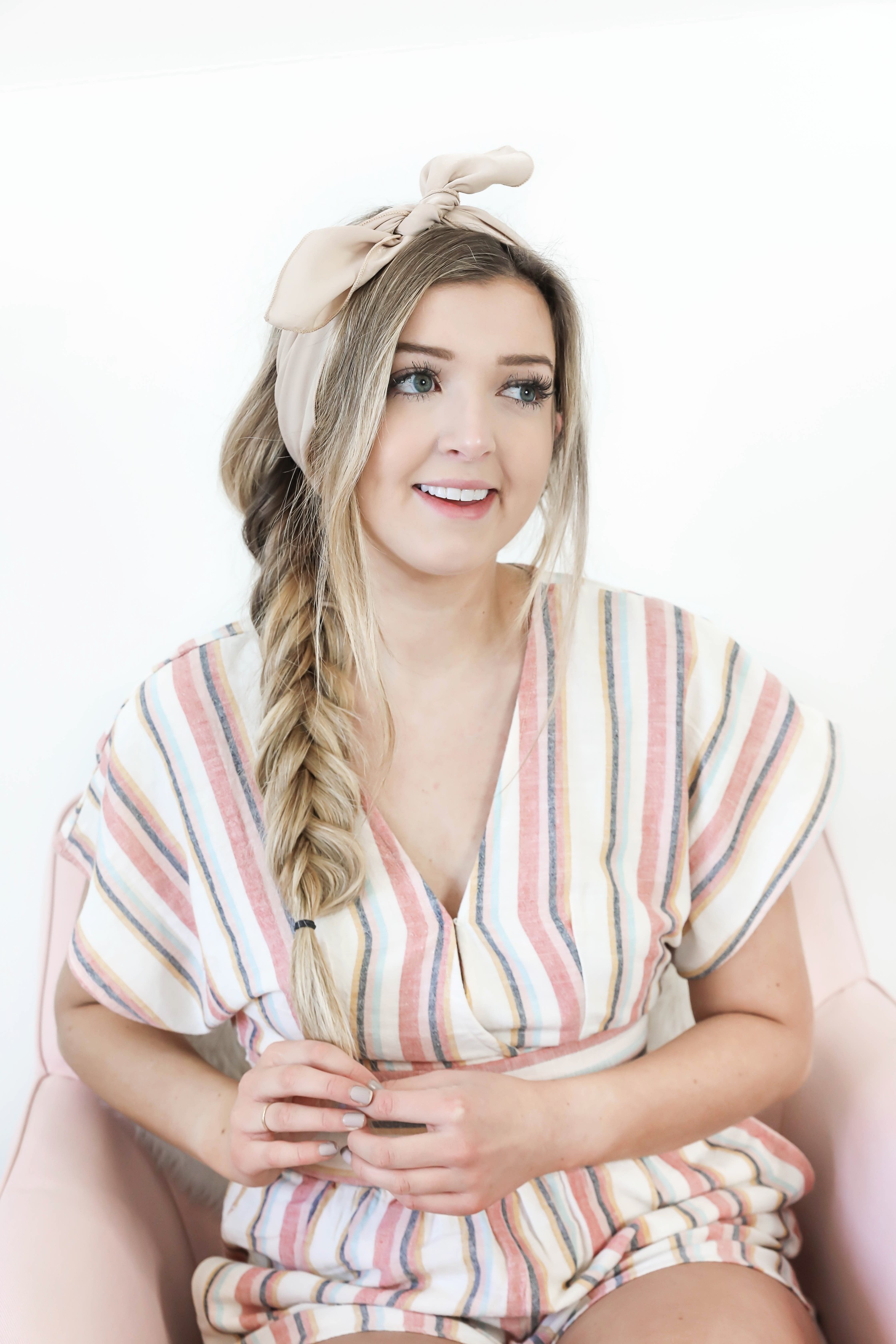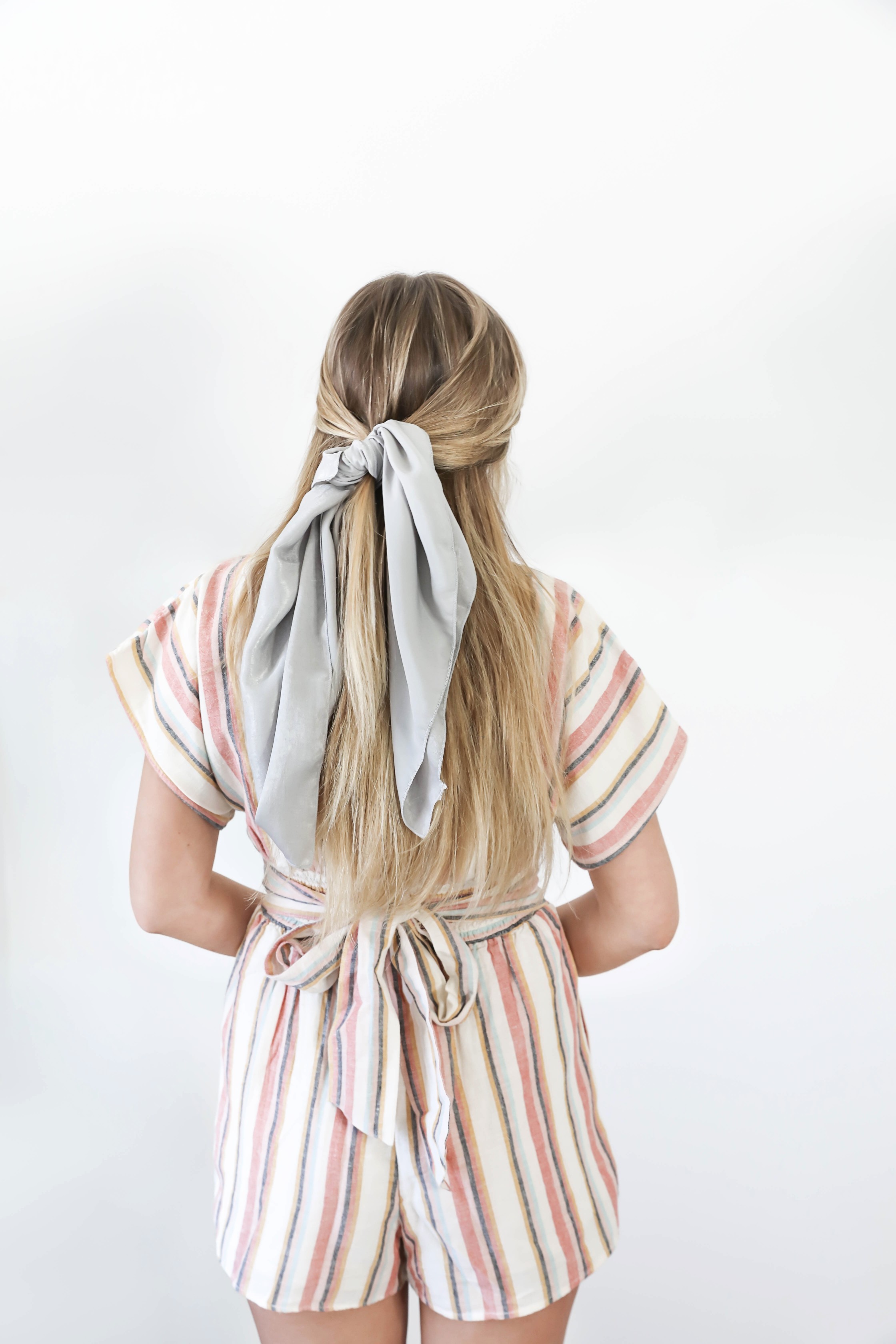 If you have been following me for the last year you would know I LOVE hair scarves for the spring and summer! There are so many fun ways to use these, on the ends of braids, in pony tails, as headbands, etc. I got these packs from Amazon for so cheap! I forgot to add the link to this outfit below, so click here for the romper! I am wearing a size small!
jewelry and bags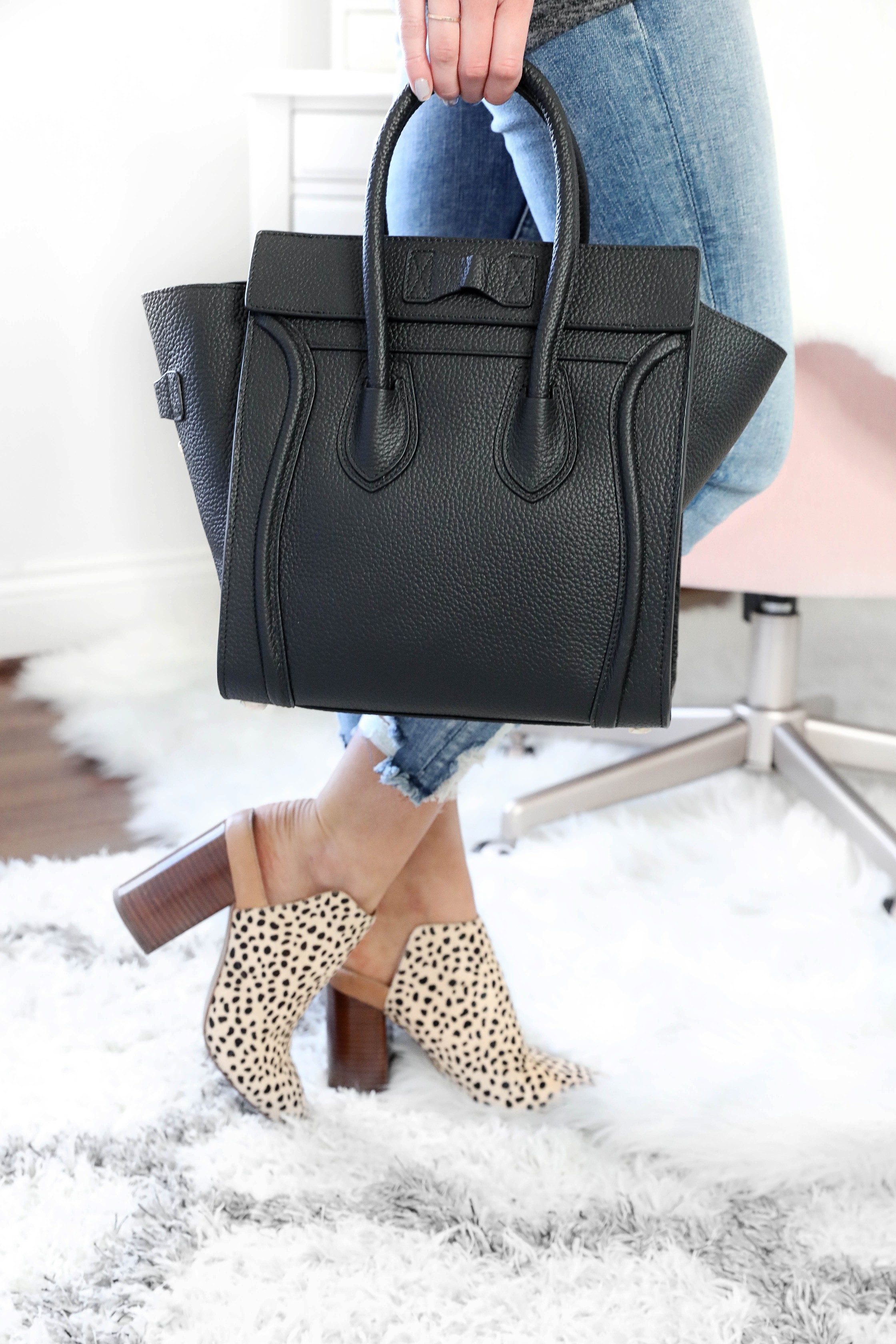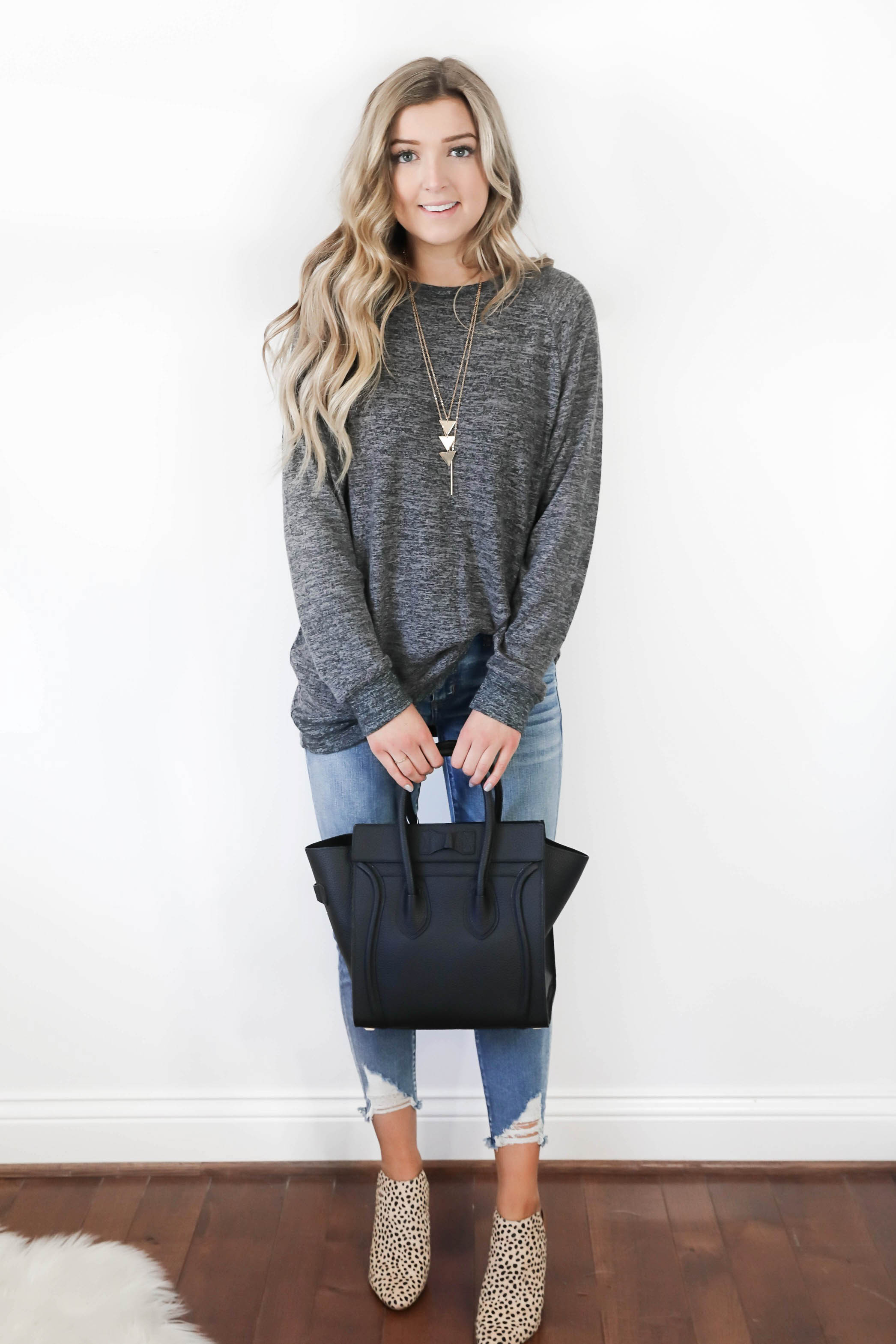 I have been wearing this comfy sweatshirt non-stop! It comes in four colors and I am wearing a medium. I paired it with my $38 jeans that I'm in love with and this really cute Celine bag dupe, it just looks so classy! The bag is really high quality too which I appreciate, it comes in a lot of colors so click the link below to see. I did a full blogpost on all the spring shoes I bought (including these) that you can read here.
We are about to get to the necklace portion of this blogpost, but I wanted to share these necklaces too! They came in a pack and I think they are so cute! The best part is they are only $9 for the pack!
necklaces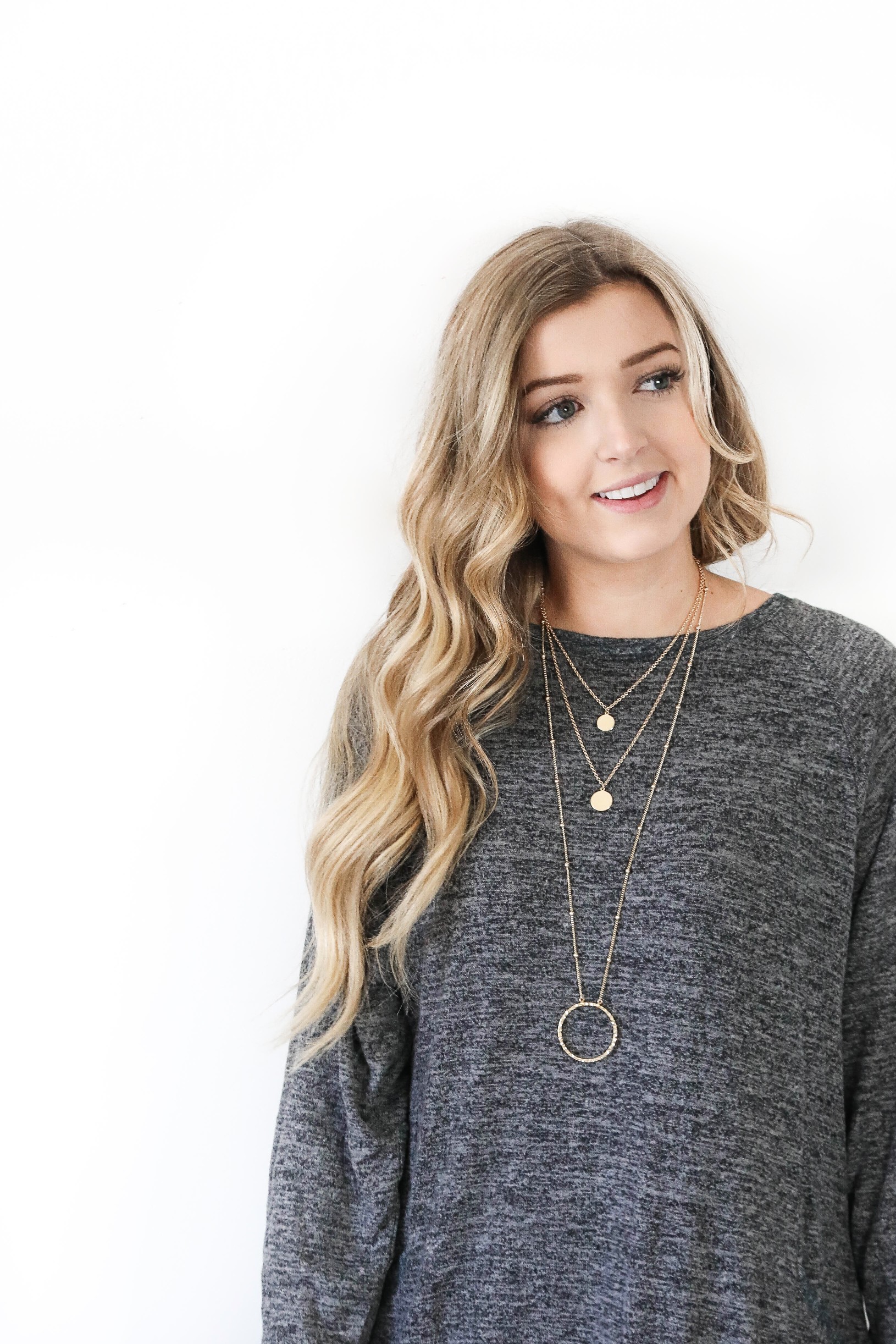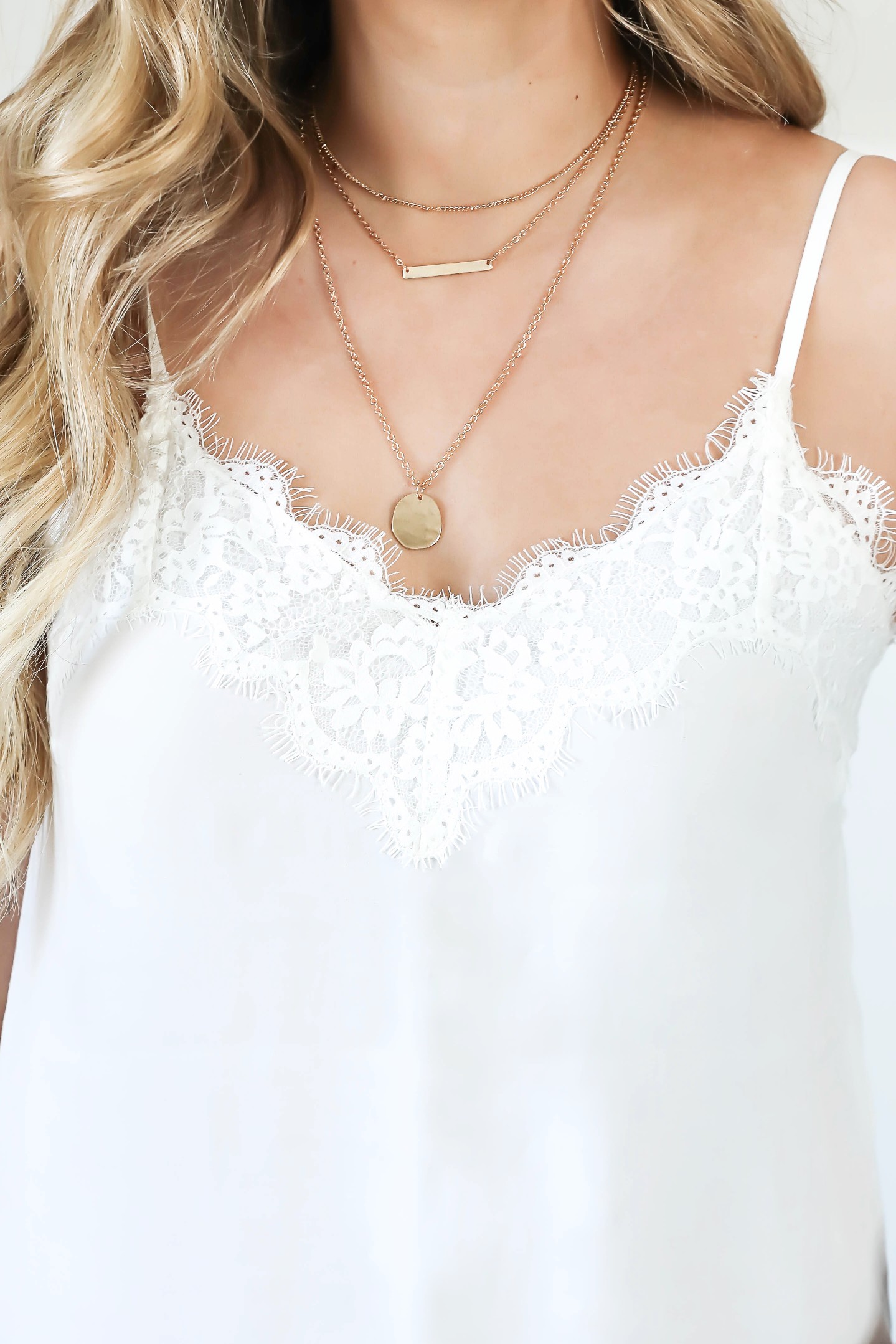 Layered necklaces are really in right now. I found so many cute ones on Amazon! As you can see, I am a gold jewelry person, but there are plenty of silver necklaces too! I am also really loving these camis for layering. This one is on sale for $30! I will probably be wearing this tank with shorts on Spring Break!
circle bag & mules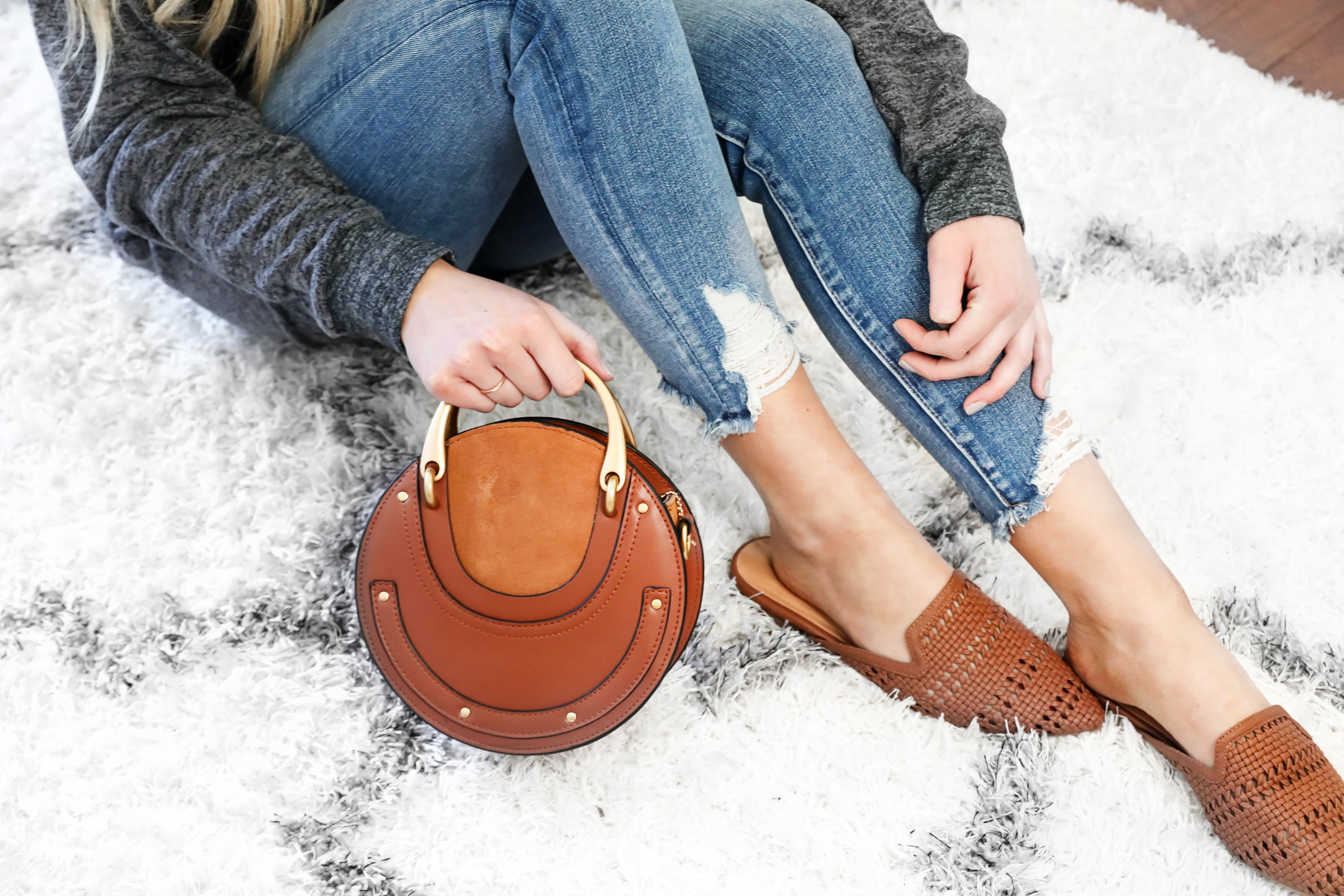 I am loving this color for spring! This bag is super cute and comes in more colors (also comes with a strap). I know I will also be buying a ton more mules this season, they are just so functional and easy to throw on.
bracelets, dupes, & leopard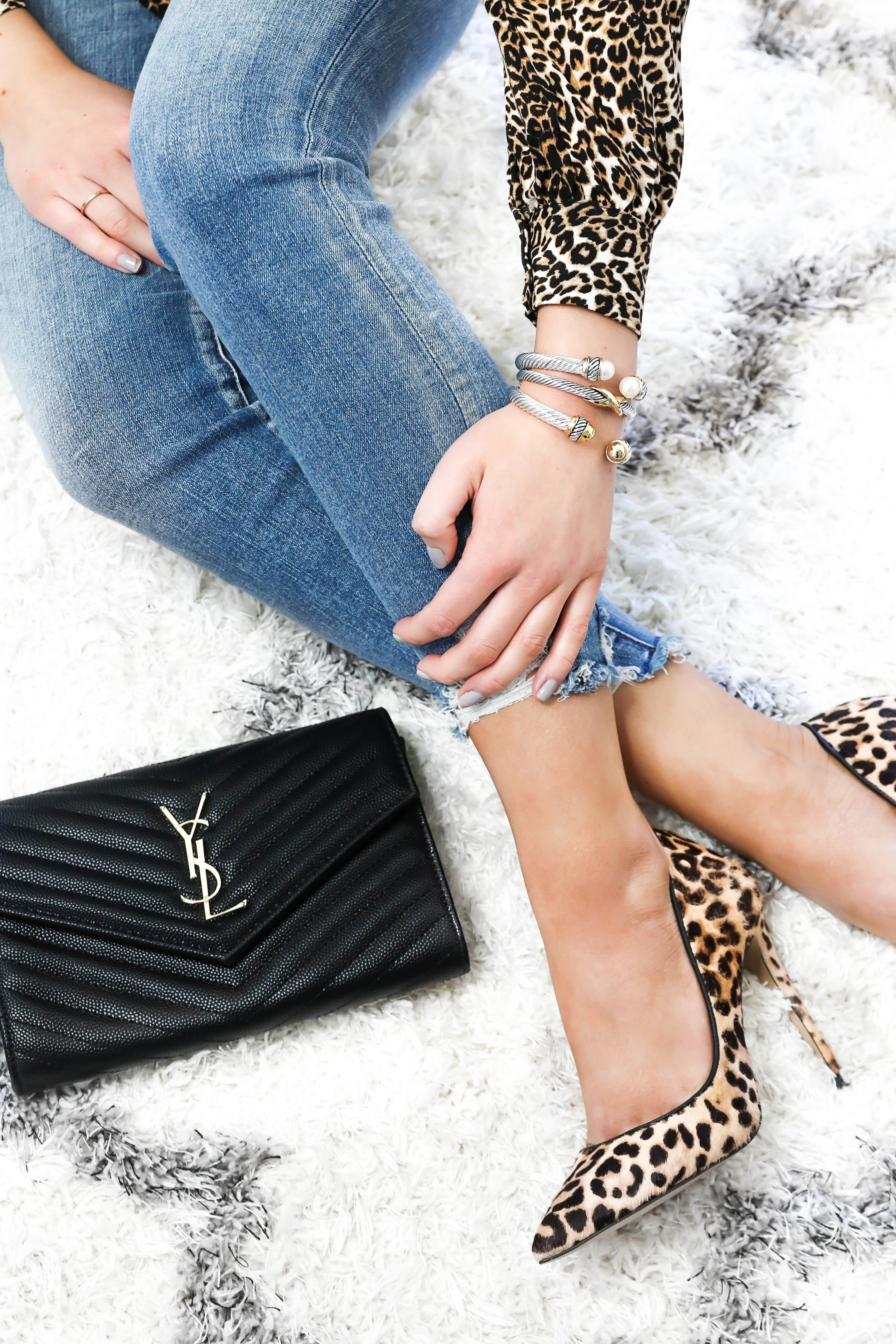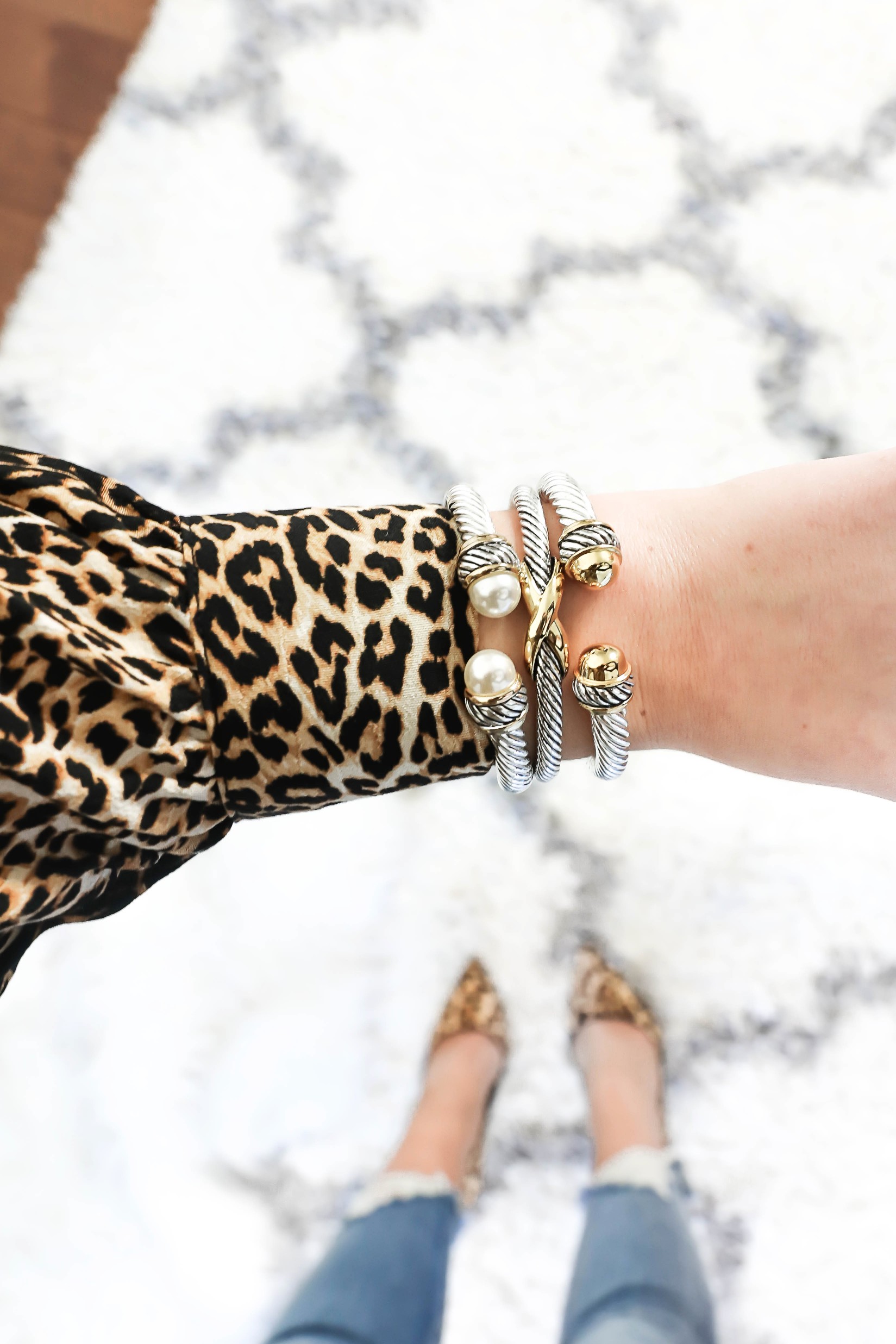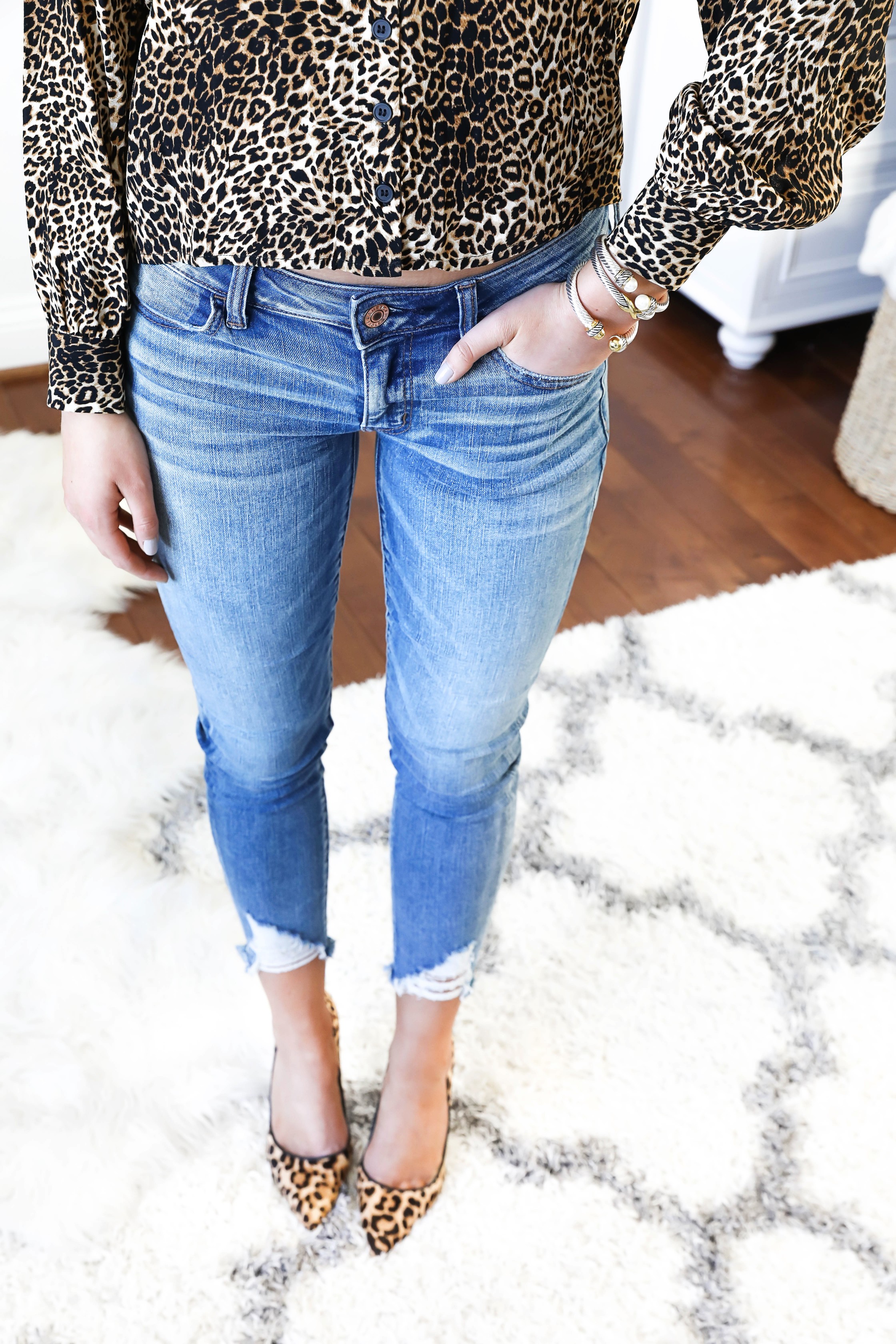 Last, but not least, I am loving these "designer dupe" bracelets! They look really cute stacked like this. I also got this YSL crossbody dupe and think it looks so classy! I will link everything below, including this top that is a size 4 (fits 0-2) and shoes that are TTS.
I hope you guys enjoyed this and got some good spring accessory inspo!
xoxo,
Lauren Emily Lindmark
Copyright © 2019 dailydoseofcharm.com