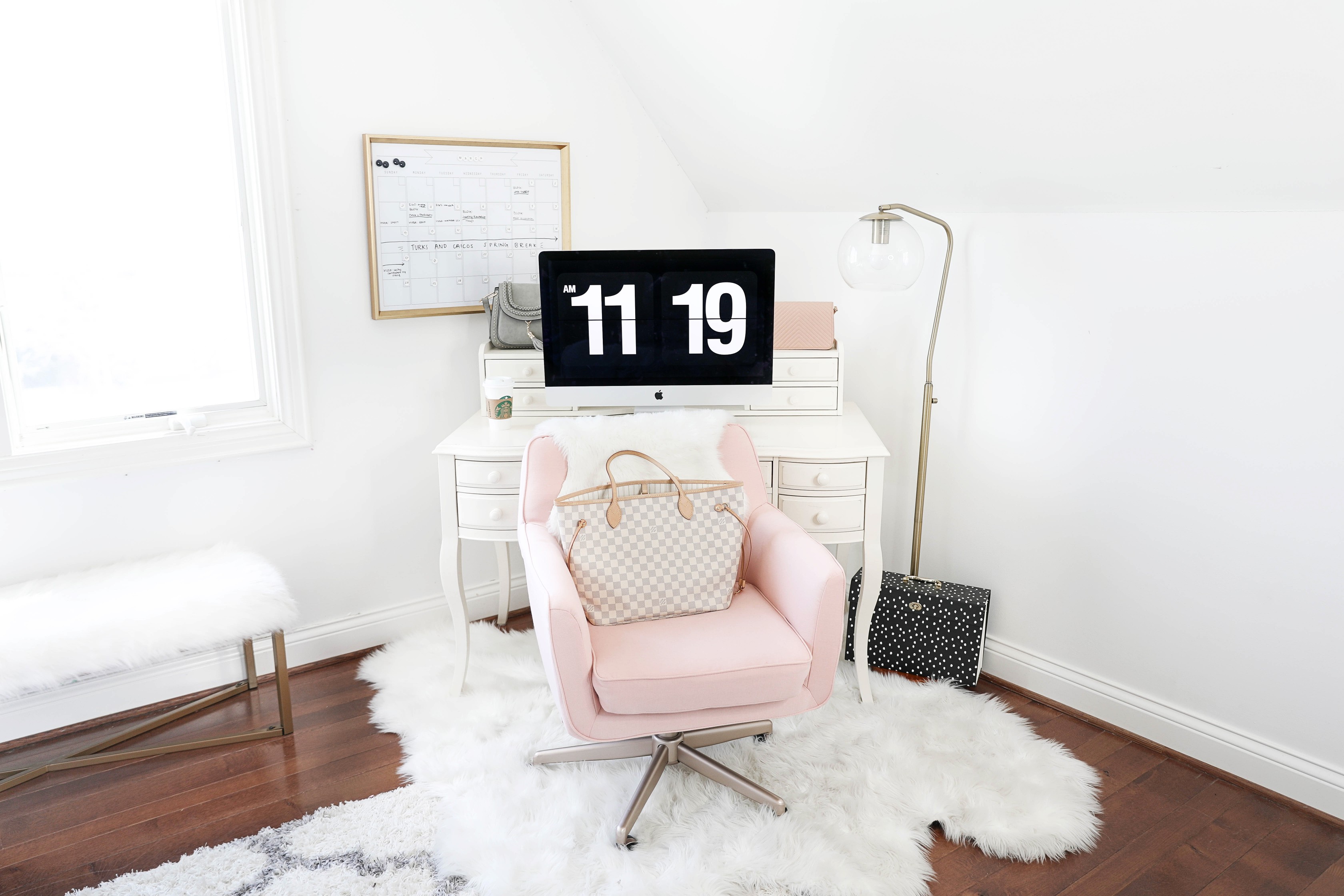 New "Office" Tour + My Followers & I's 30 Favorite Podcasts
Okay, so this is technically not an "office" tour because it is just the corner of my room, but for some reason I couldn't get the title wording to flow. "Desk Space Tour" sounded lame. Sooo here we are with some #clickbate for ya! Later this year I will be doing a real office tour, but more on that coming soon 😉
So this last week I re-did my little desk area. Backstory, there are two new purchases that fueled the redecorating. The first being a new calendar. As you guys know, I am married to my iPhone calendar (see this post for how I schedule my days), it's how I keep my head on straight haha! However, that calendar doesn't give me a good monthly overview and it gets crowded with all my daily tasks. So I wanted a dry erase calendar to put on my wall, that way I could get an overview of my big deadlines and goals!
The other new purchase was an office chair, let me explain this one. My little sister has become an INSANE minimalist. It's seriously goals. Her room is where I take a lot of my "white bed" photos like the ones in this post. She still has a lot of clothing, but she has done a lot of major clean outs in the last year. What did one of those clean outs include? MY DESK CHAIR. Yup. I don't even want to think about all the clothing she has borrowed from me that she probably donated haha!
Basically, some time last year she borrowed my desk chair for a long time (while I wasn't living at home) and then decided she didn't want it and donated it. There were also rumors around the house that there was a makeup stain on it, so that's why she got rid of it, but I can't confirm. I wasn't upset because 1. I didn't pay for the chair in the first place and 2. it's just a chair, plus if you have a little sister you know how they are. She basically convinced herself that I gave her the chair haha! So I wasn't mad, however, it has caused me to use the most uncomfortable wooden chair (shown below) for the last year or so…which always leads me to just getting in bed to work…which leads to naps.
So last week I had enough, and ordered myself a new chair! My two main goals were: comfort and statement. I wanted it to be a pop of color, but insanely comfy to sit in. I ended up finding a really cute one for a decent price! Everything in the photos will be linked at the end of the post!
before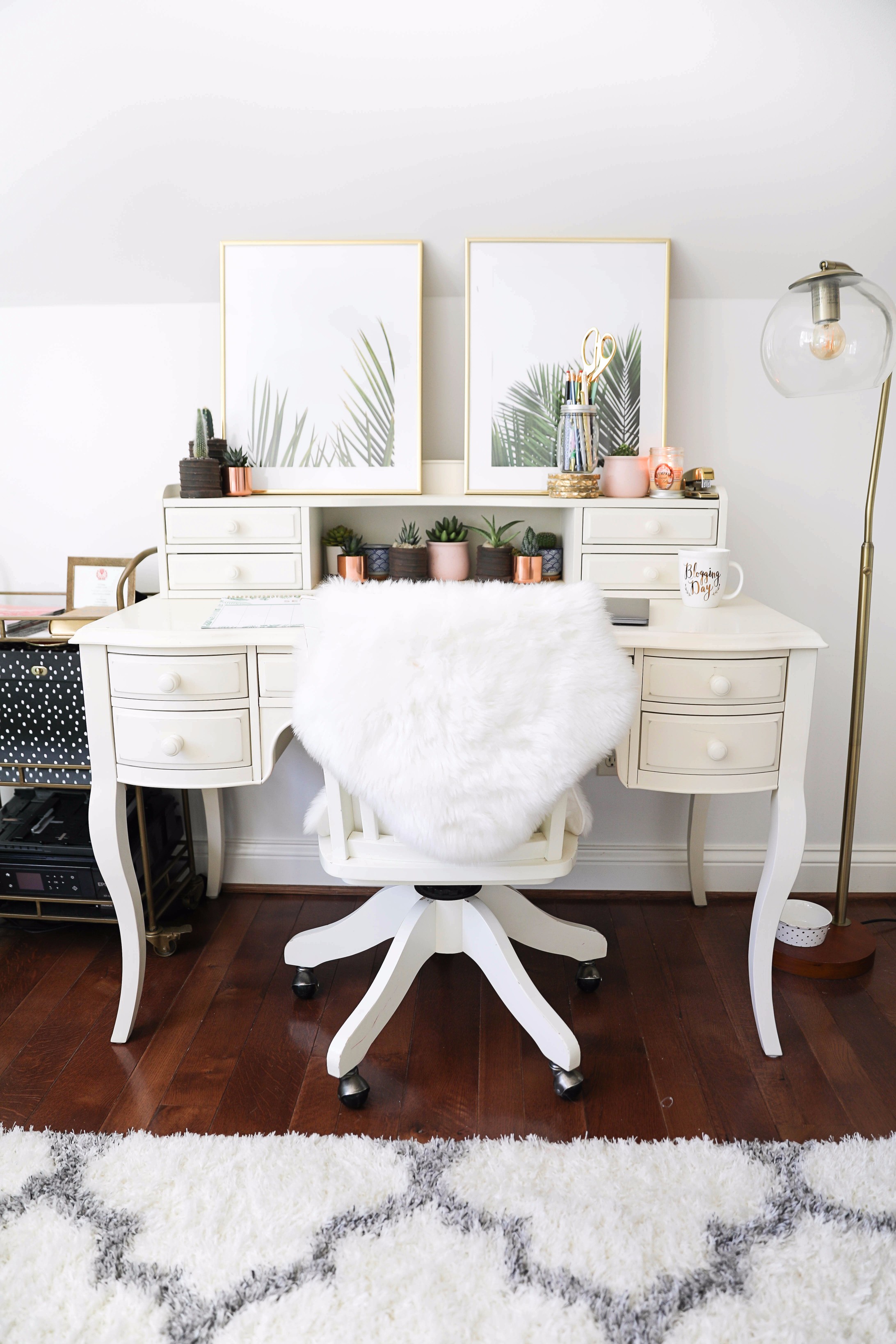 I did love my desk before, but my room had been "green/succulent" themed for so long, I wanted a change! I like that it is more minimalist now, but still has the big pop of color! I have so much going on in the rest of my room I just wanted this little corner to be simple.
after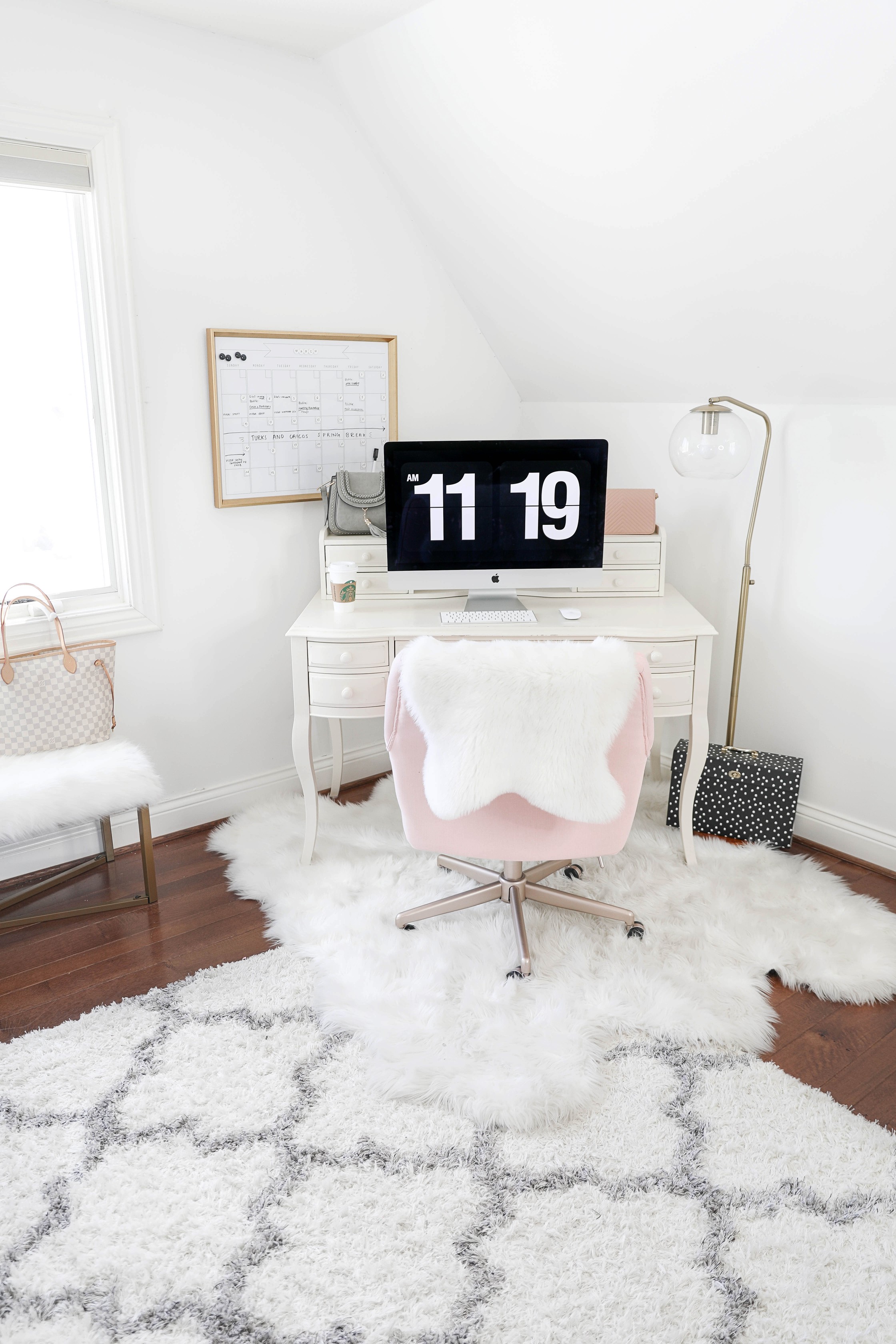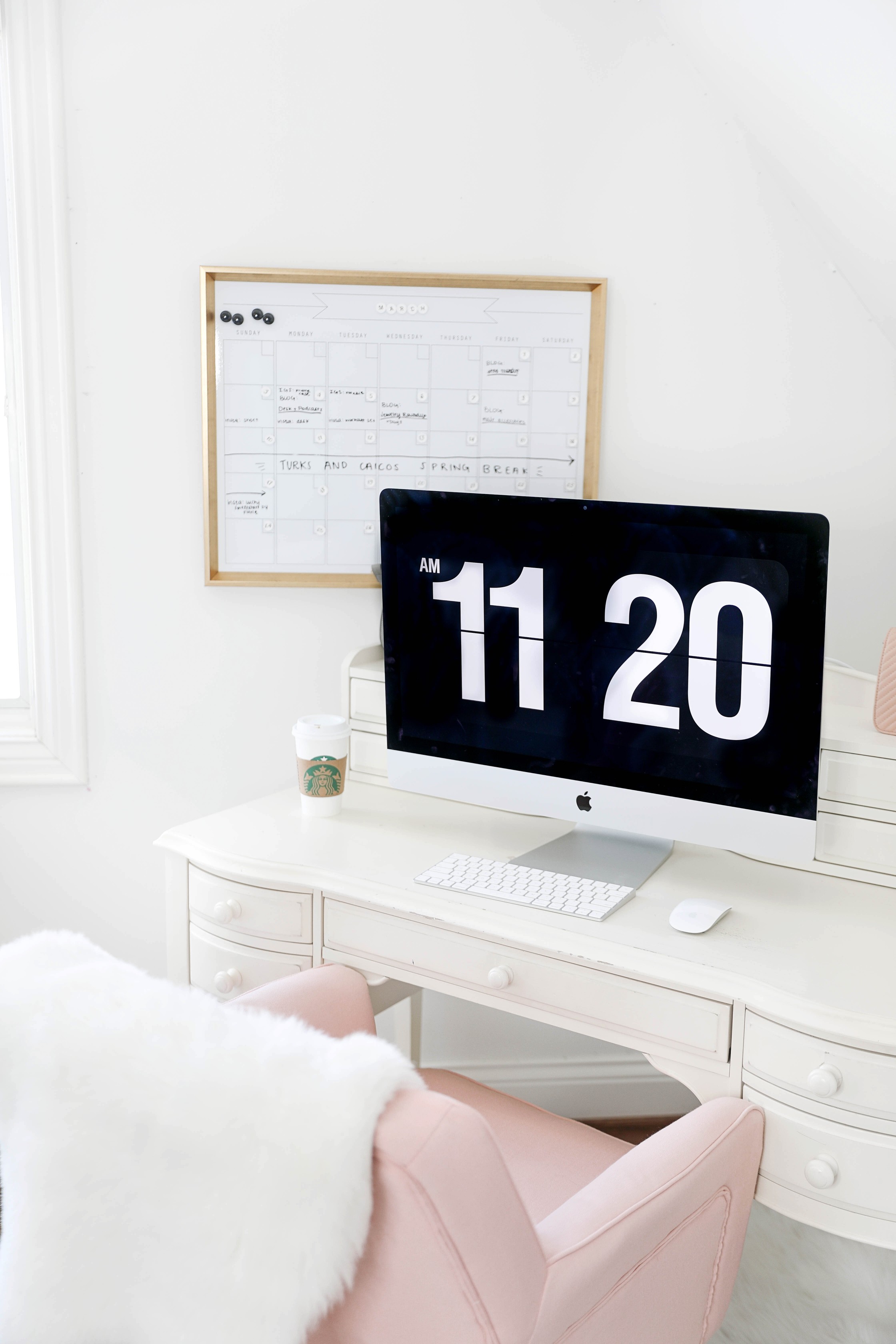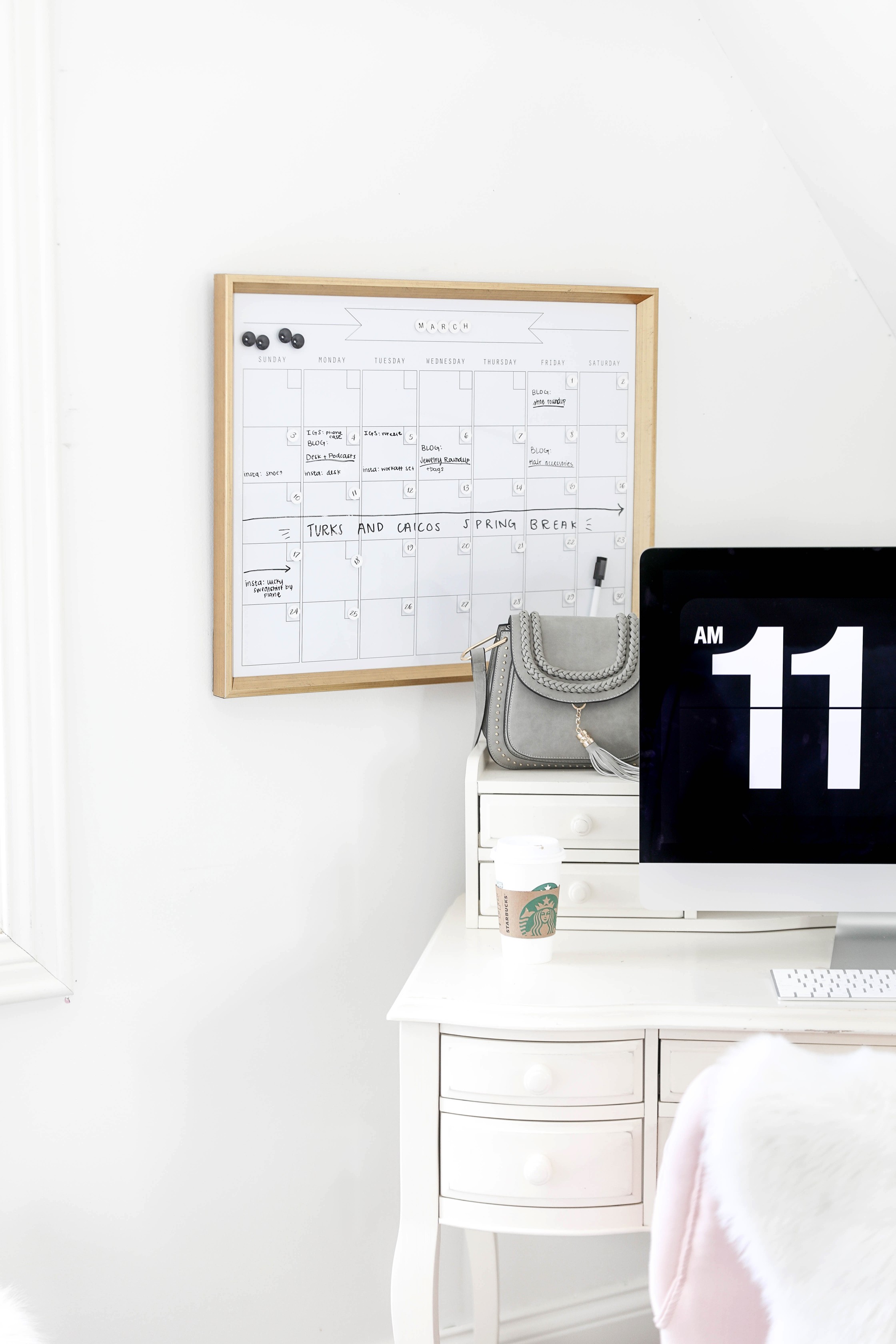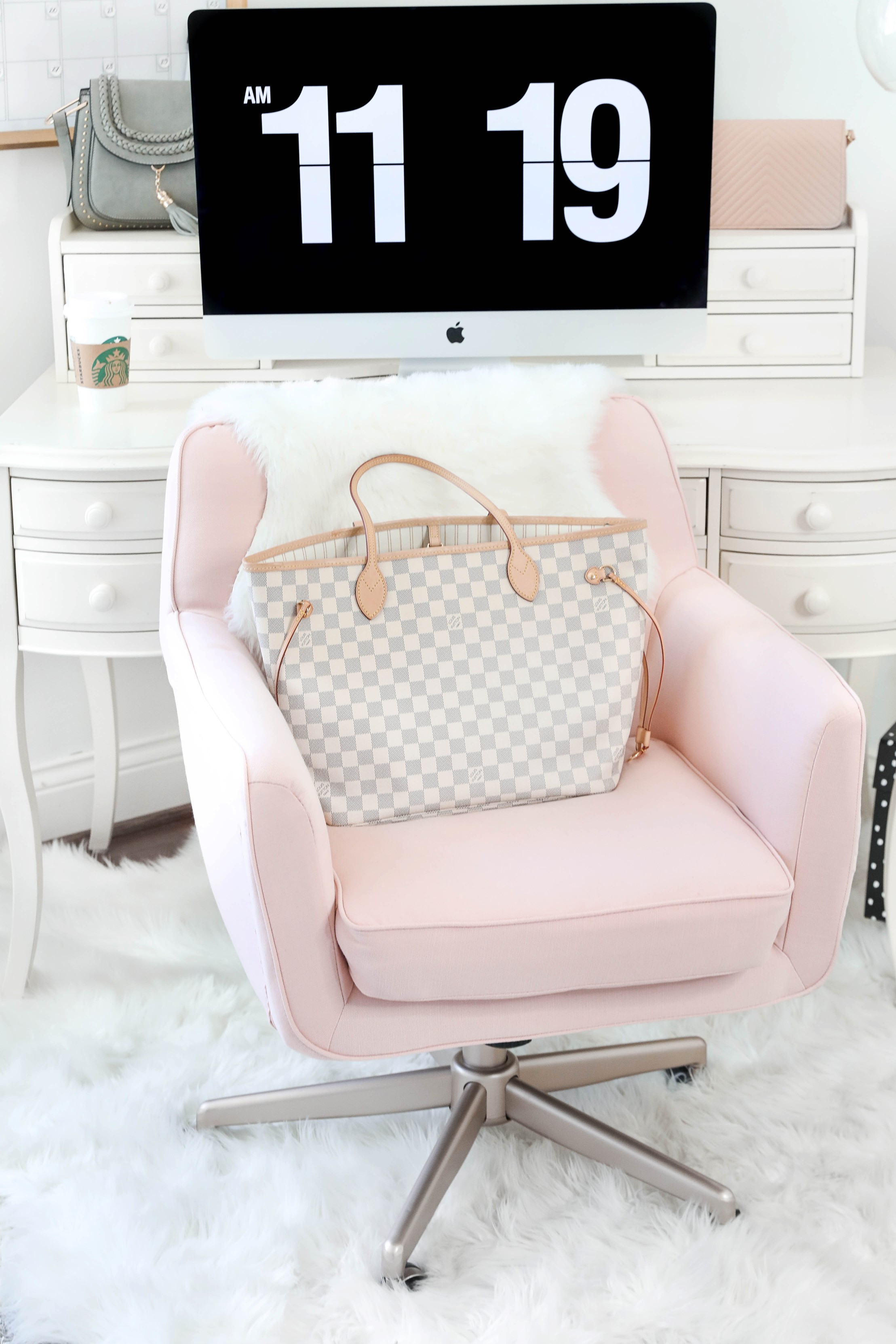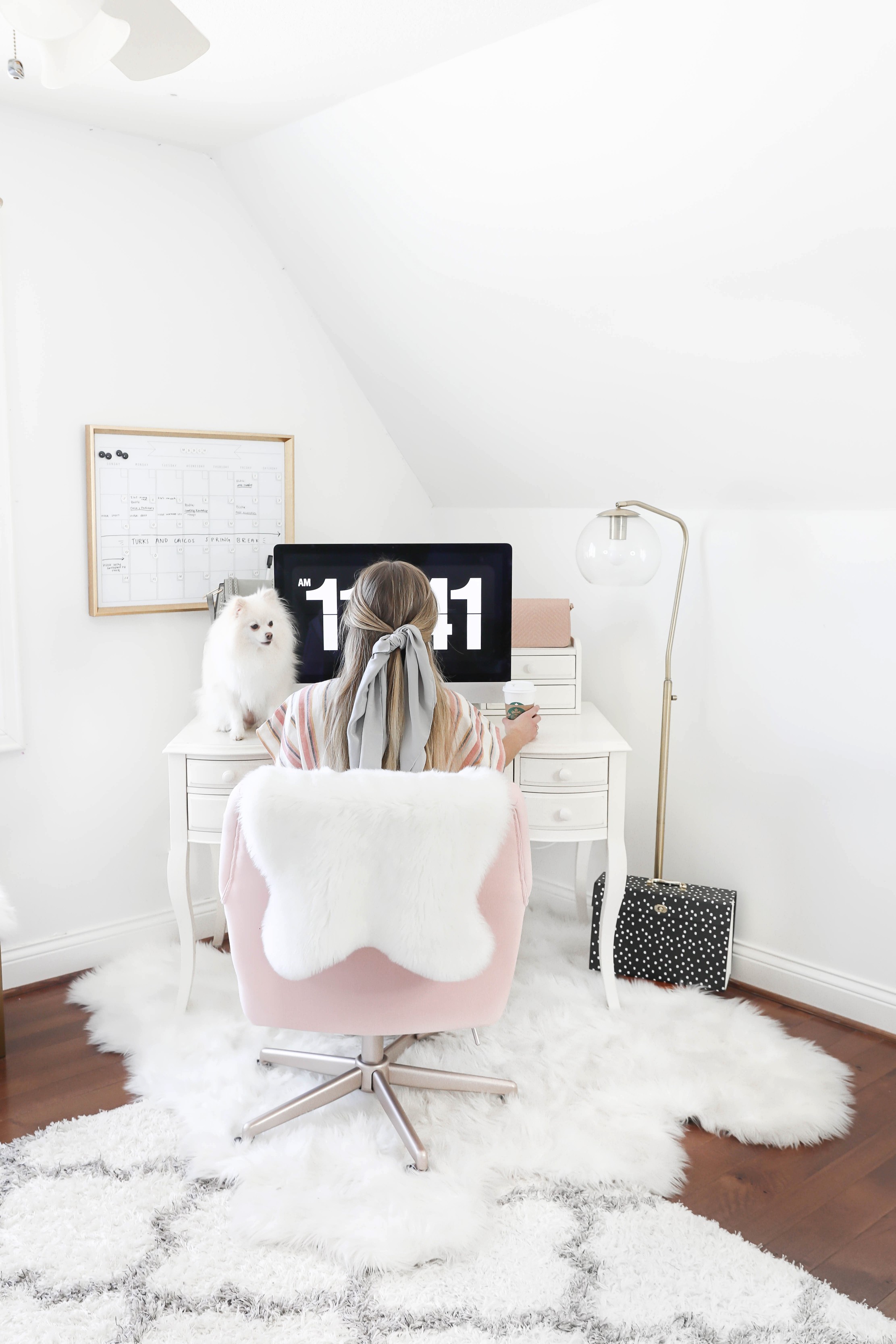 Beau forever crashing my photos haha! I love having my big fluffy rug under my desk! It really separates the space. I ordered the cutest letter and number magnets for my calendar from Etsy! My handwriting usually gets pretty sloppy so I wanted it to look as nice as possible! Side note, the chair comes in a ton of colors and is just as comfy as I hoped, everything is linked below!
Links to Everything in this post
podcasts
The other day I asked my Instagram followers to send in their favorite podcasts (I mentioned I like crime ones so there is a lot of those, but also a good mix of everything). I had so many sent in that I wanted to share them with you guys! These are in a random order!
My Follower's Favorites:
1. My Favorite Murder
2. That's Why We Drink
3. Serial
4. Scrubbing In
5. Pretty Basic
6. Small Town Murder
7. Mobituaries
8. Crime in Sports
9. Chic in the Office
10. Pop Fashion
11. Gals on the Go
12. Crime Junkies
13. Up & Vanished
14. Straight Up With Stassi
15. U Up?
16. Off the Vine
17. Girls Gotta Eat
18. Call Her Daddy
19. JTrain
20. Diet Starts Tomorrow
21. The Morning Toast
22. Cold
23. Everybody Talks
24. Bobby Bones Show
My Favorites:
1. Mile Higher
2. Don't Blame Me
3. Shane & Friends
4. The Influencer Podcast
5. The Balanced Blonde
6. Jenna + Julien Podcast
I hope you guys enjoyed this post! Get ready for a fun week of posts, Wednesday's will be all about spring accessories!
xoxo,
Lauren Emilin Lindmark
Copyright © 2019 dailydoseofcharm.com