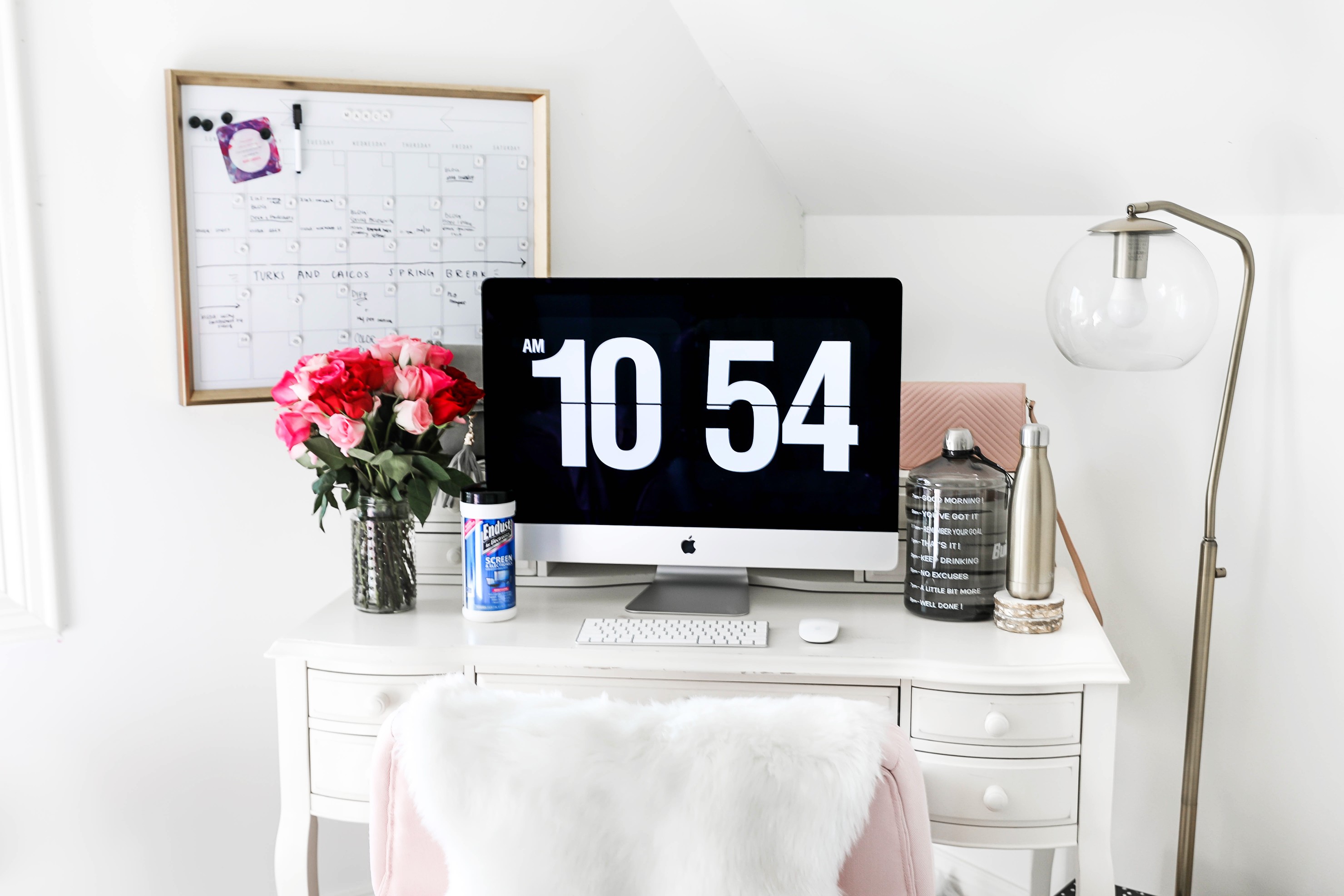 Non-Fashion Amazon Haul
Hey guys, happy Wednesday! The other day I was sharing something on my Instagram Story that I purchased from Amazon and I asked if you all wanted to see a non-fashion Amazon haul! An overwhelming amount of you said yes – so here I am! Amazon has become my go-to place for shopping because, well, they have everything! In fact, they have stuff you didn't even know you needed haha!
Sometimes I am on Amazon and will just come across something random or a suggested item and think, "…yup. I need it." Hence why there are so many items in this post haha! I will go ahead and keep this intro short, links to everything will be found under the photos! Comment below something you have purchased from Amazon lately!
boot forms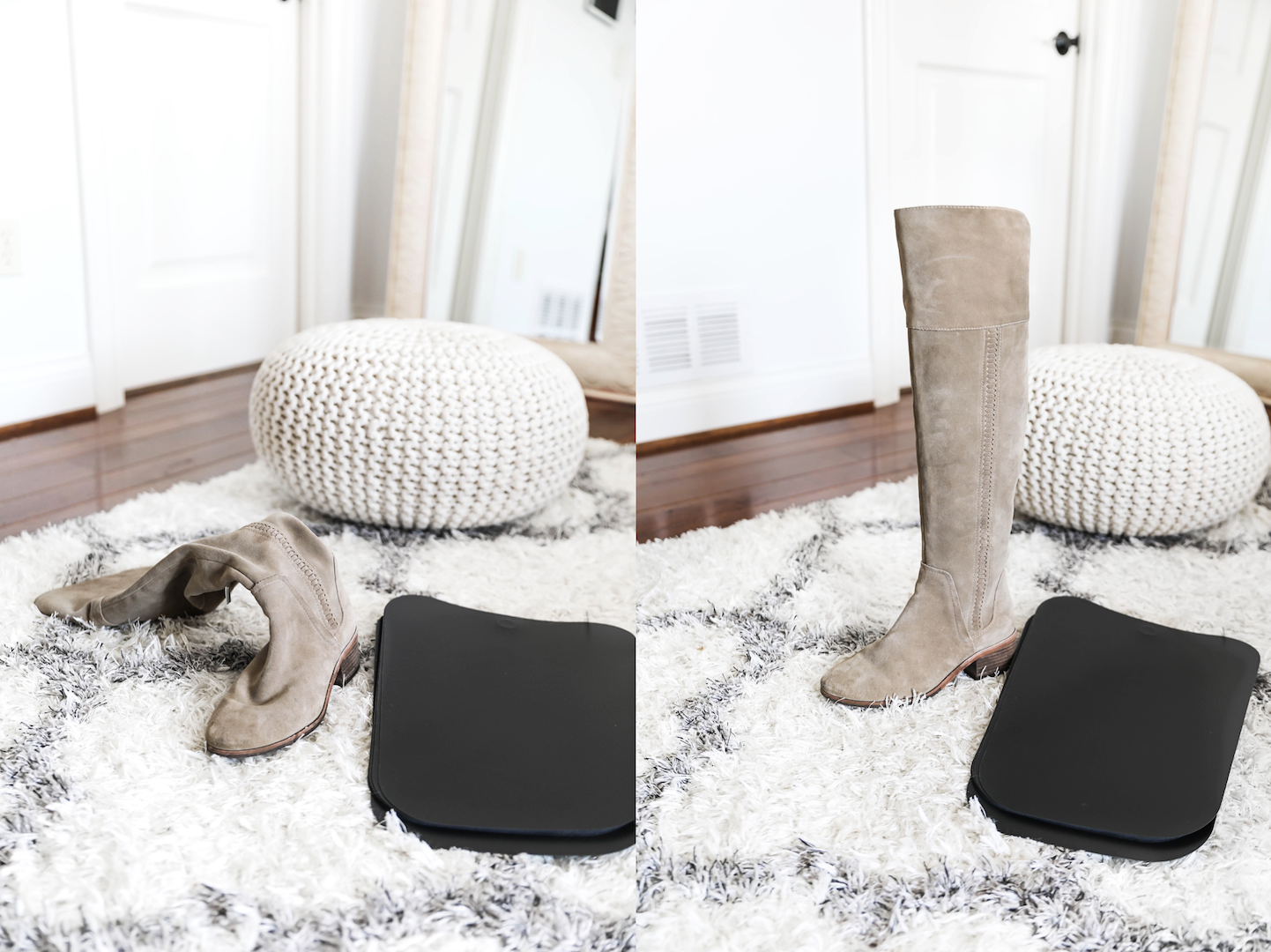 Last summer I finally splurged and bought a nice pair of over the knee boots. I was determined to take good care of them, so I kept stuffing them with tissue paper to keep them up-right and prevent wrinkles. I finally got annoyed with having tissue paper everywhere because I would take it out of the boot to wear it then forget to put it back in haha! So, I found these cool boot forms on Amazon! They easily fold into any size boot and when you aren't using them you can slip them in a drawer or under the bed! They come in different sizes for shorter boots too!
faux sheep throw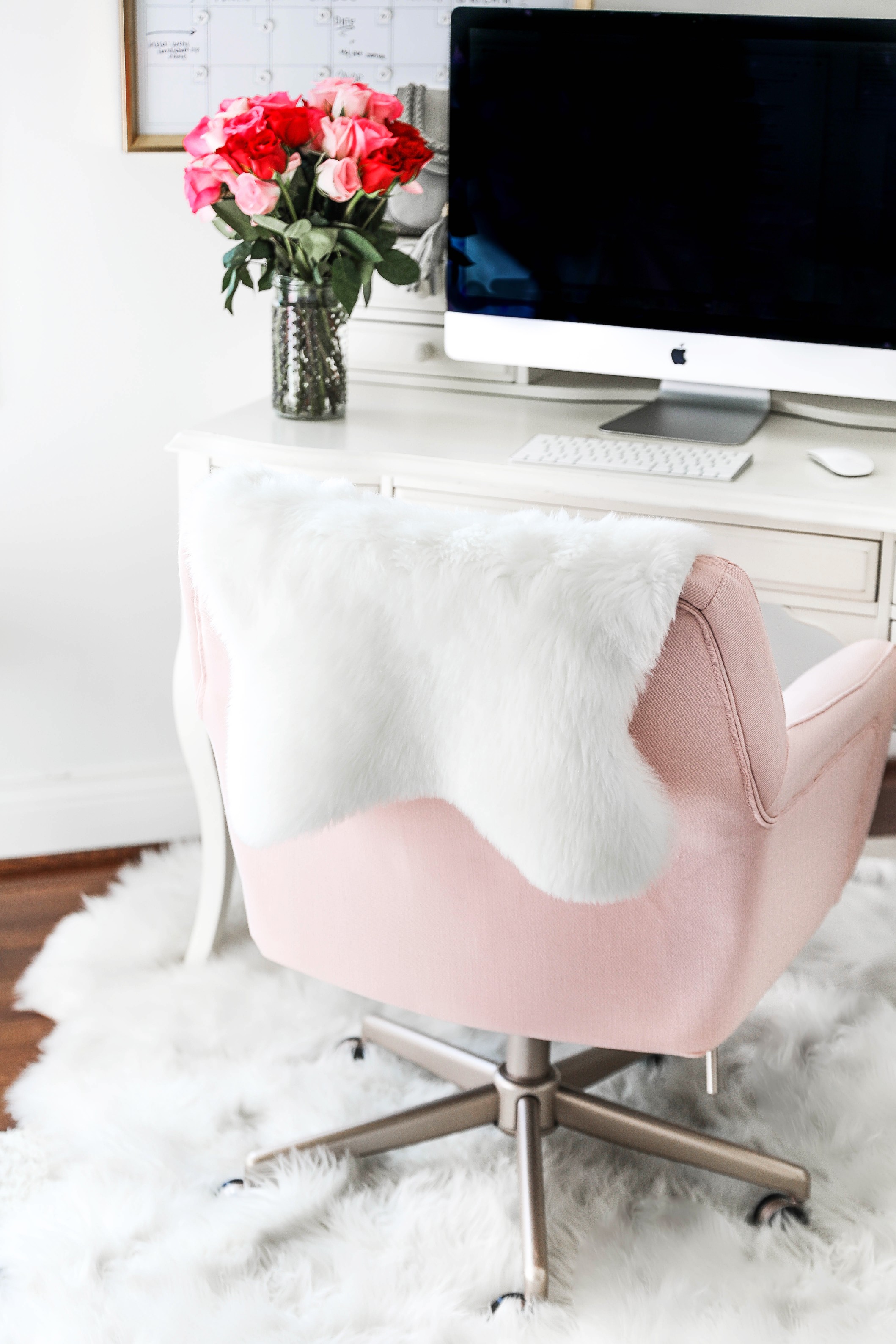 Amazon has so many amazing decor deals! I own three of these little faux sheep rugs, one is on this chair, one is on my dresser, and another is in front of my mirror at my apartment! They just add such a cute little touch to your space, but are super inexpensive! I have also seen people throw them on their bed! Get the rest of my desk and chair details here!
gallon water bottle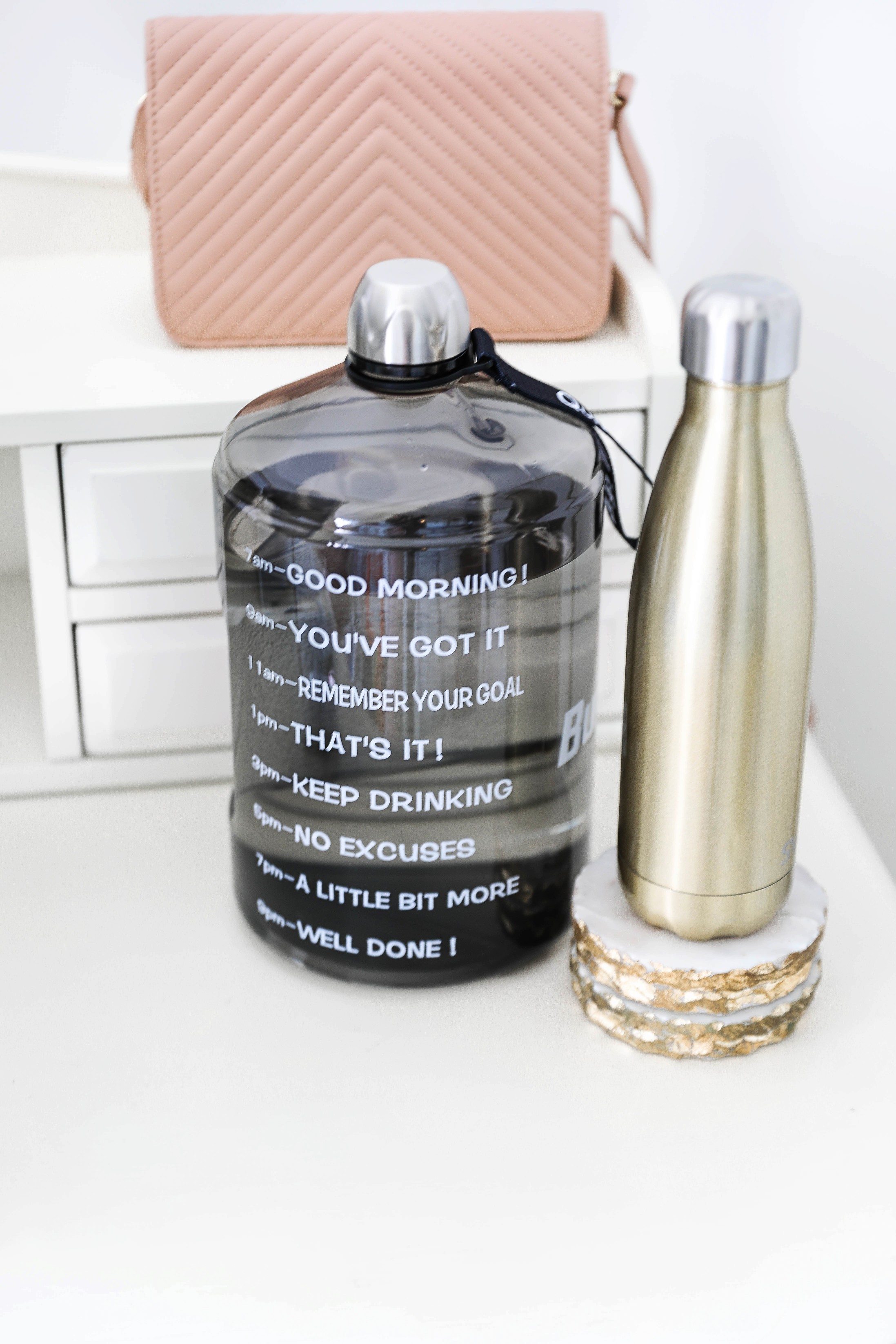 This is actually the purchase that sparked this post! I recently bought this gallon water bottle and love it! It has really helped drink more water throughout the day. It's 100 oz if you fill it up to the 7 am line, which is what I do, but you can also do 128 oz if you fill it to the top! It comes in a ton of colors and sizes! I fill it up every morning then pour it into my Swell throughout the day.
gel nail kit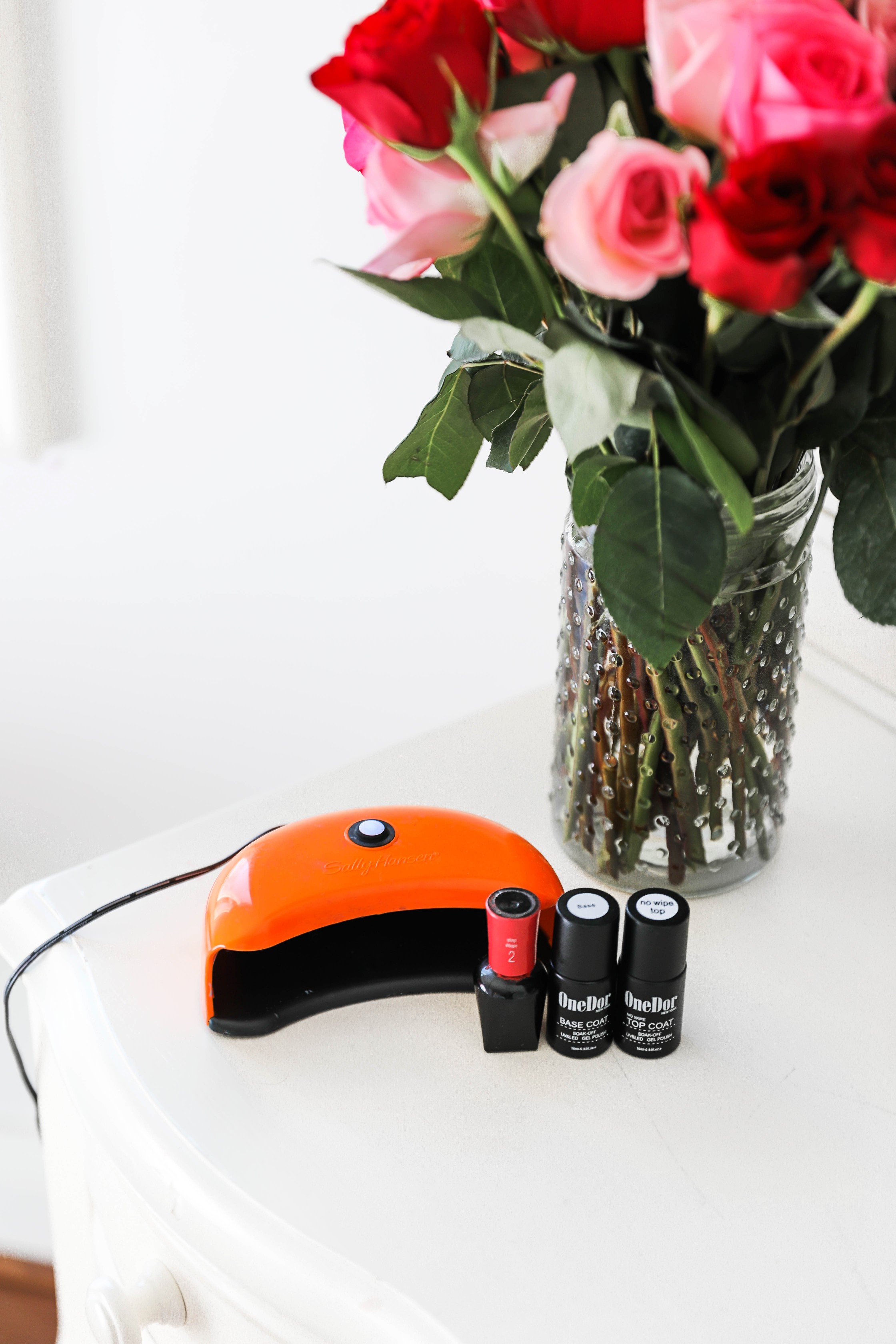 Okay, this one I actually bought two years ago, but it's too good not to share! I love doing my own nails, but hate waiting for them to dry. So I bought this gel nail kit two years ago and have never turned back! I've saved so much money over the years doing my nails myself instead of going to the salon. For those of you who don't know, gel nails are done with a special nail polish that you have to buy, they dry instantly, and last 1-2 weeks without chipping! Amazon also sells the gel nail polish!
dry erase calendar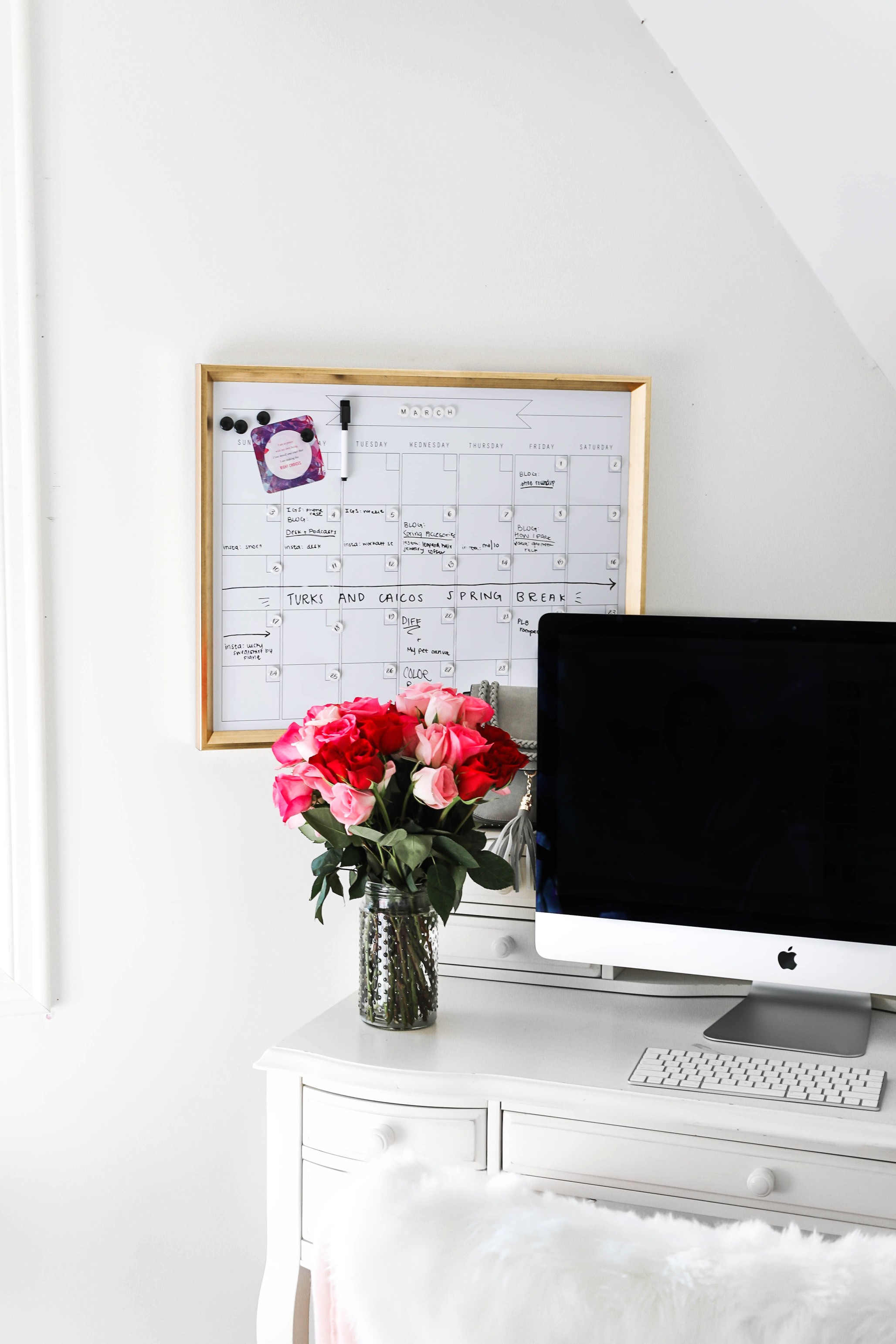 I have always been one to plan everything on my iPhone calendar, but lately I have been wanting to have a monthly calendar that I can visualize! I decided to get a dry-erase one so I could easily move things around, and came across this adorable gold one on Amazon! The month and day magnets are from Etsy!
external hard drive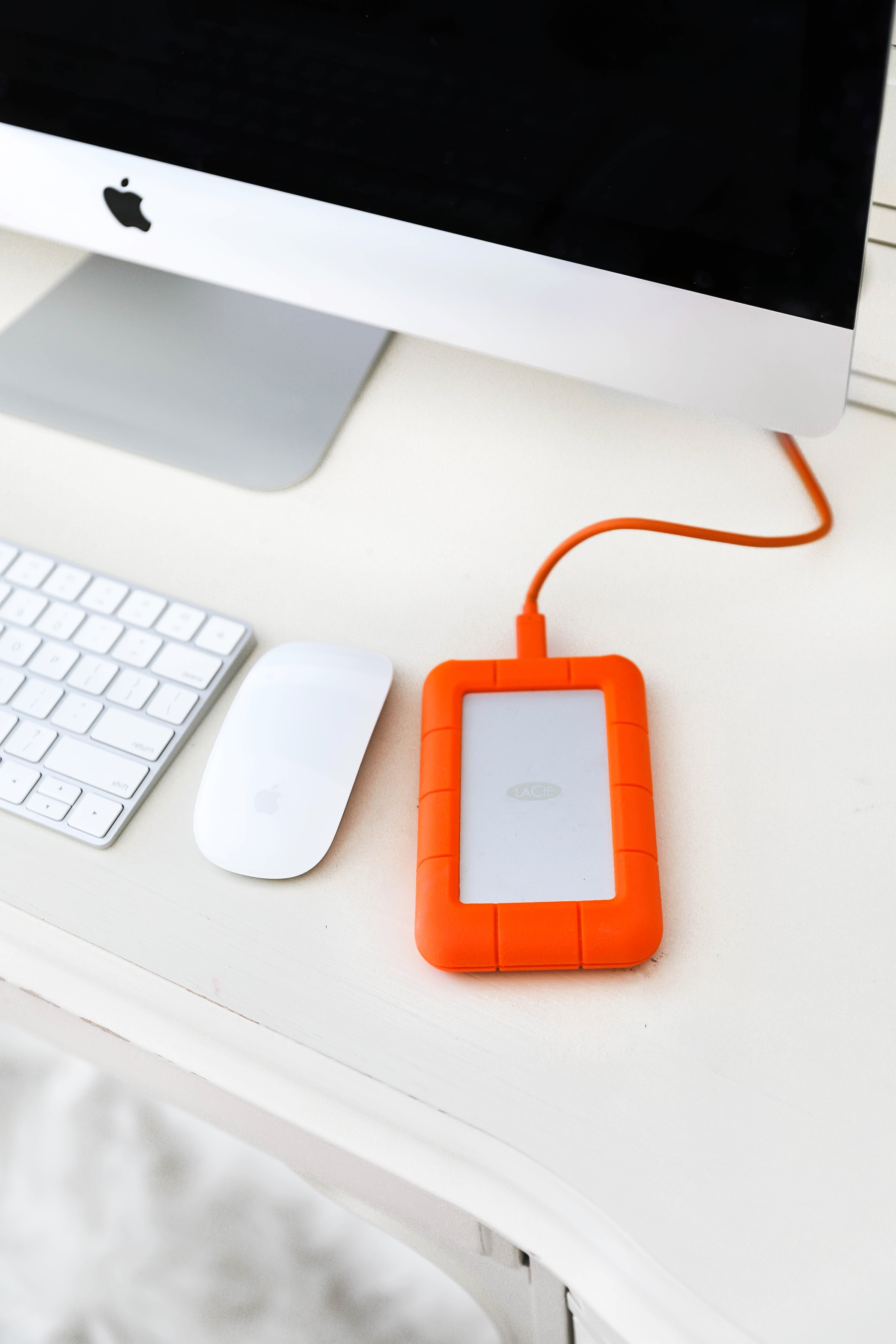 This is another one I have had for awhile, but wanted to share! I have had SO MANY computer crash on me. I am seriously technology cursed haha! So, a year ago I finally bought an external hard drive and I love it! It stores all of my stuff all in one place. I bought the one with the bumpers so hopefully I don't break this too haha! P.S. different sizes (TB) have different prices!
mantra cards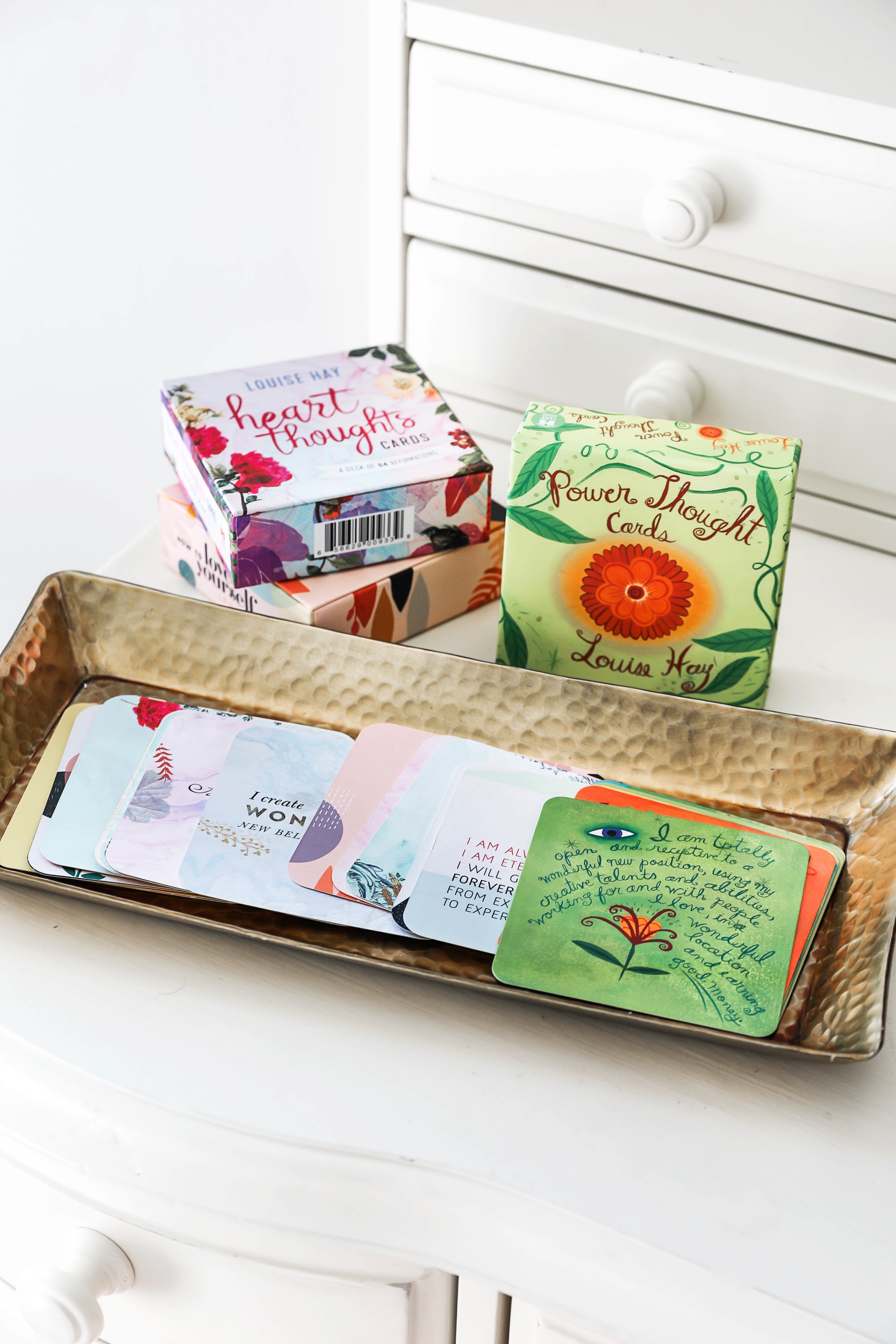 This is something the spa had on our spring break trip! You are supposed to close your eyes and randomly choose one, and that is your card for the week! I thought it was such a cute idea so I bought the same cards for my family to have at our house! It's just a good way to start the week and have a mantra to live by!
pouf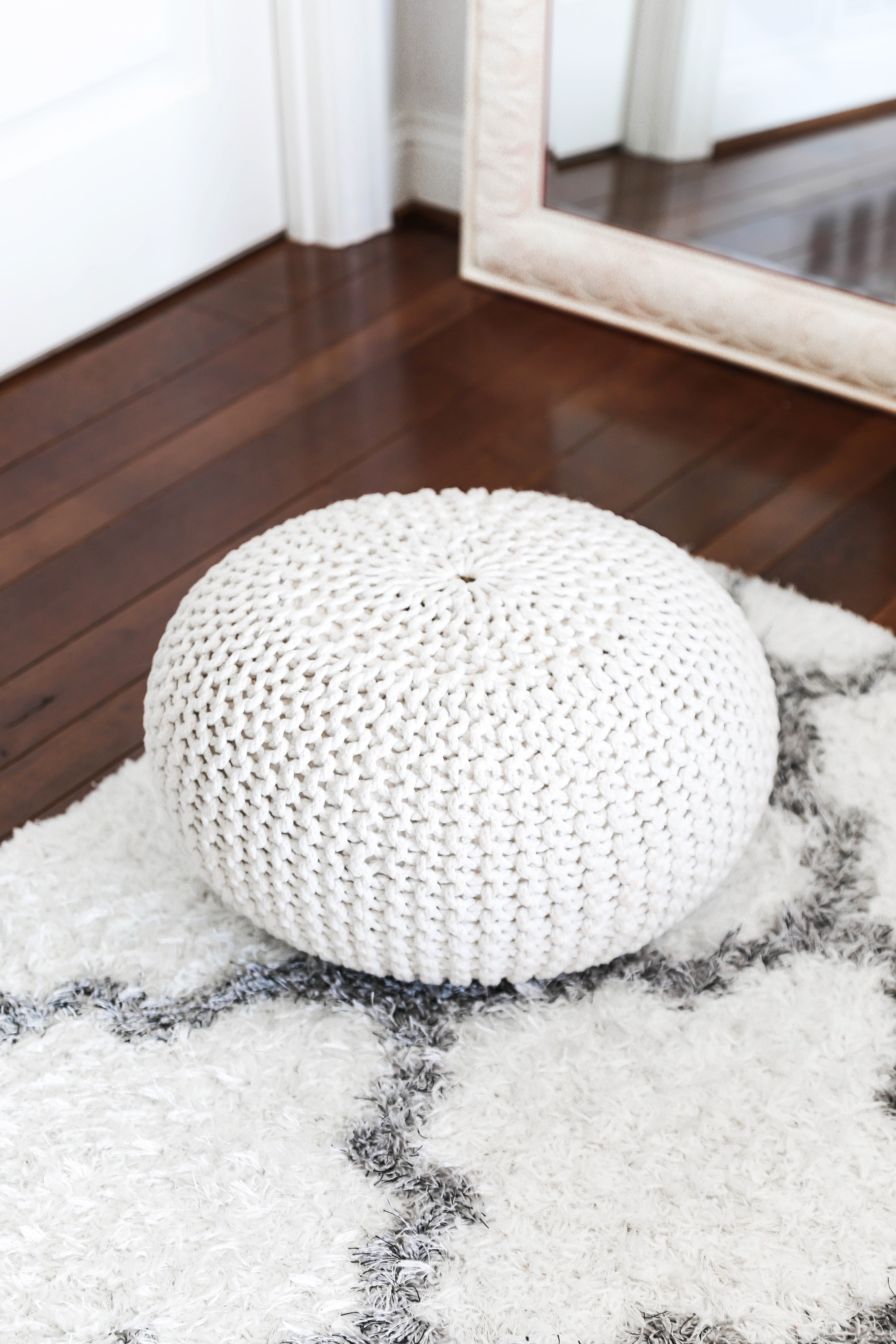 Another one I have had for a few years, but wanted to share! This cute little pouf is such a fun item to add to your room. What's it's purpose? Nothing. But it's cute so who cares! They sell a ton of these on Amazon in different colors!
ring-light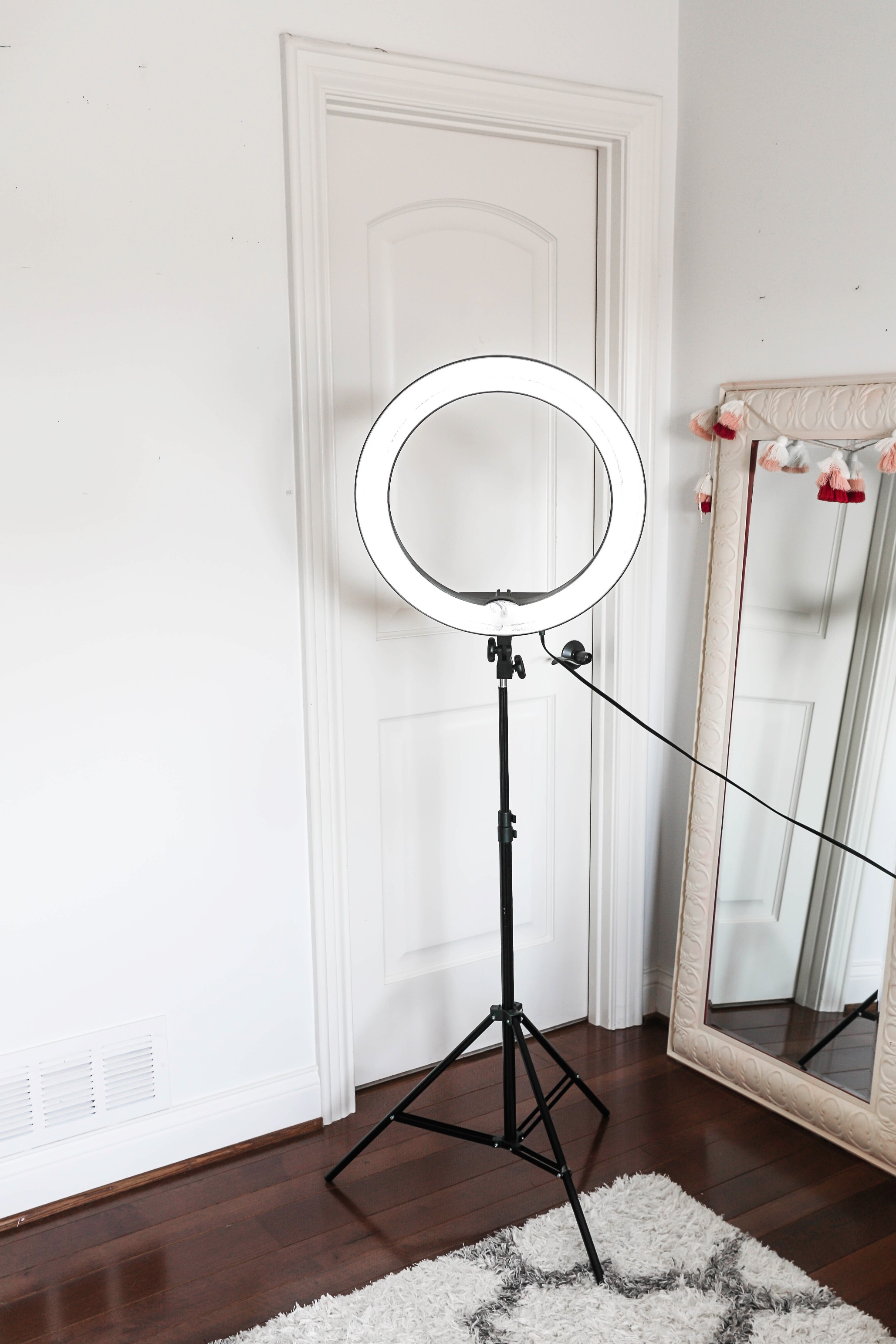 I get SO many questions about my lighting! This is the ring-light I use every time I shoot indoors, it has really helped my photos a ton! This set comes with a stand and the light-bulb lasts for years (I haven't had to change mine yet)!
technology wipes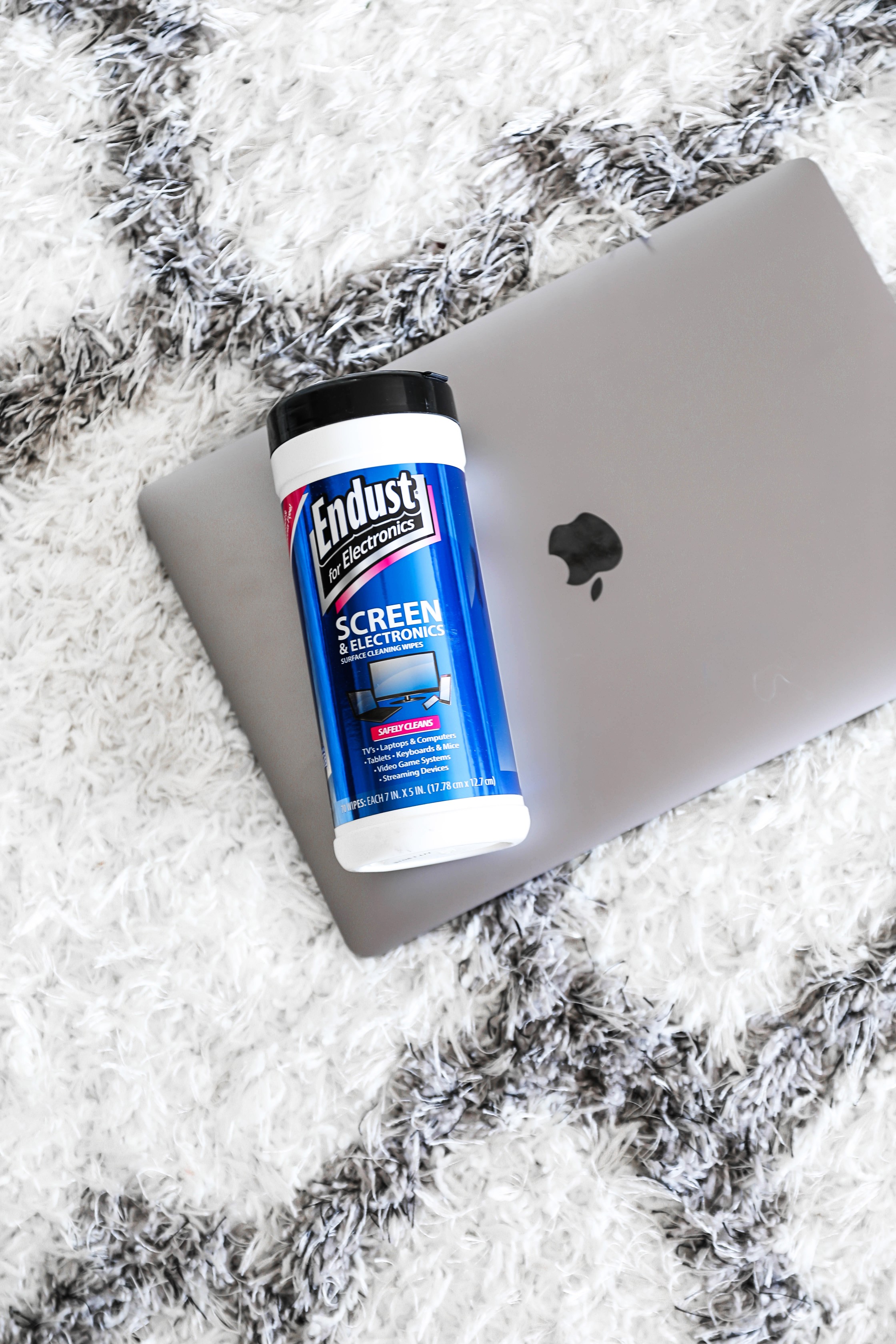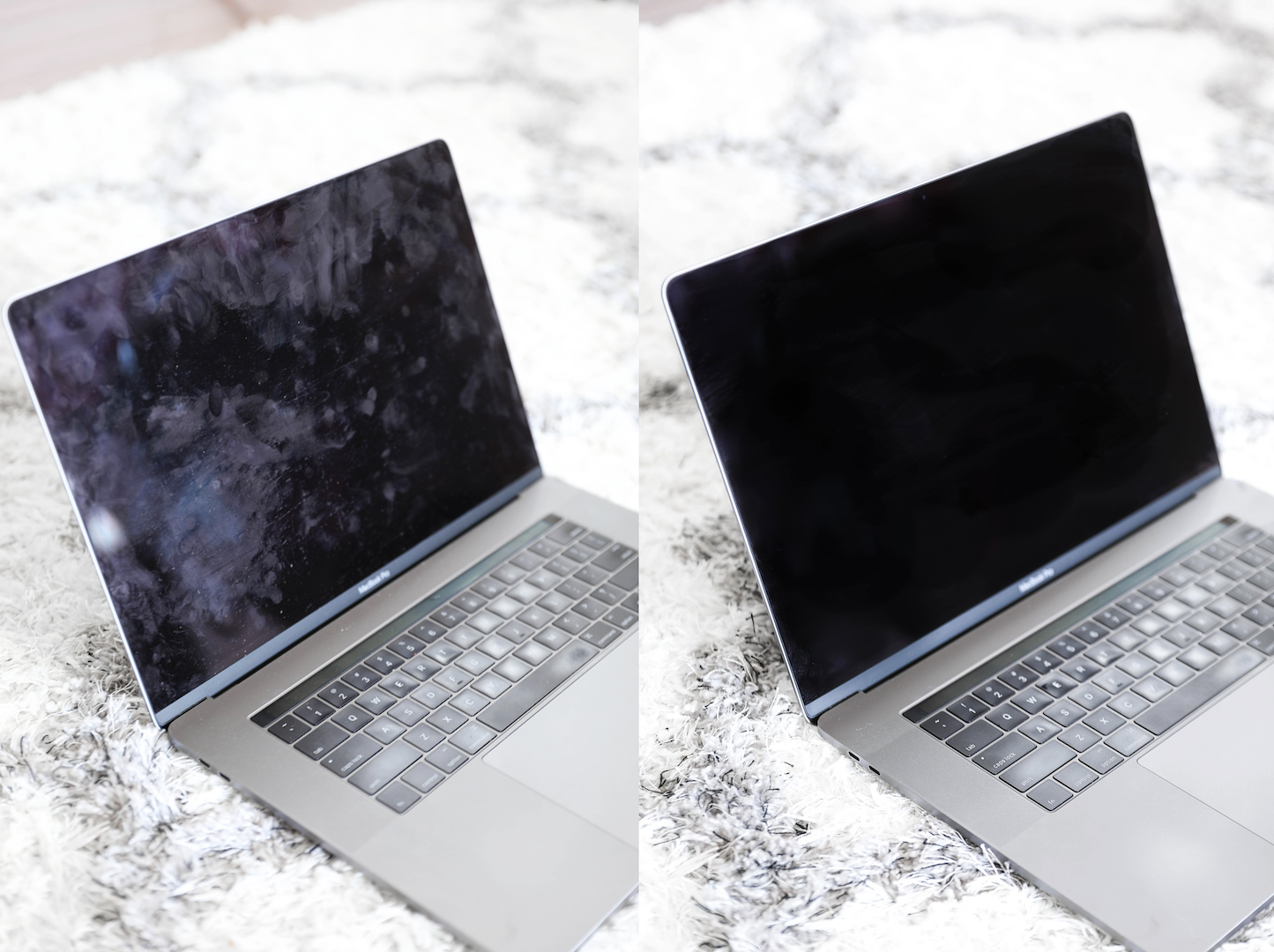 These are something I have been meaning to buy for forever! I finally bought them the other day and I am so glad I did, I always have smudges all over my computer from touching it haha! This makes it super simple to clean off!
witch hazel toner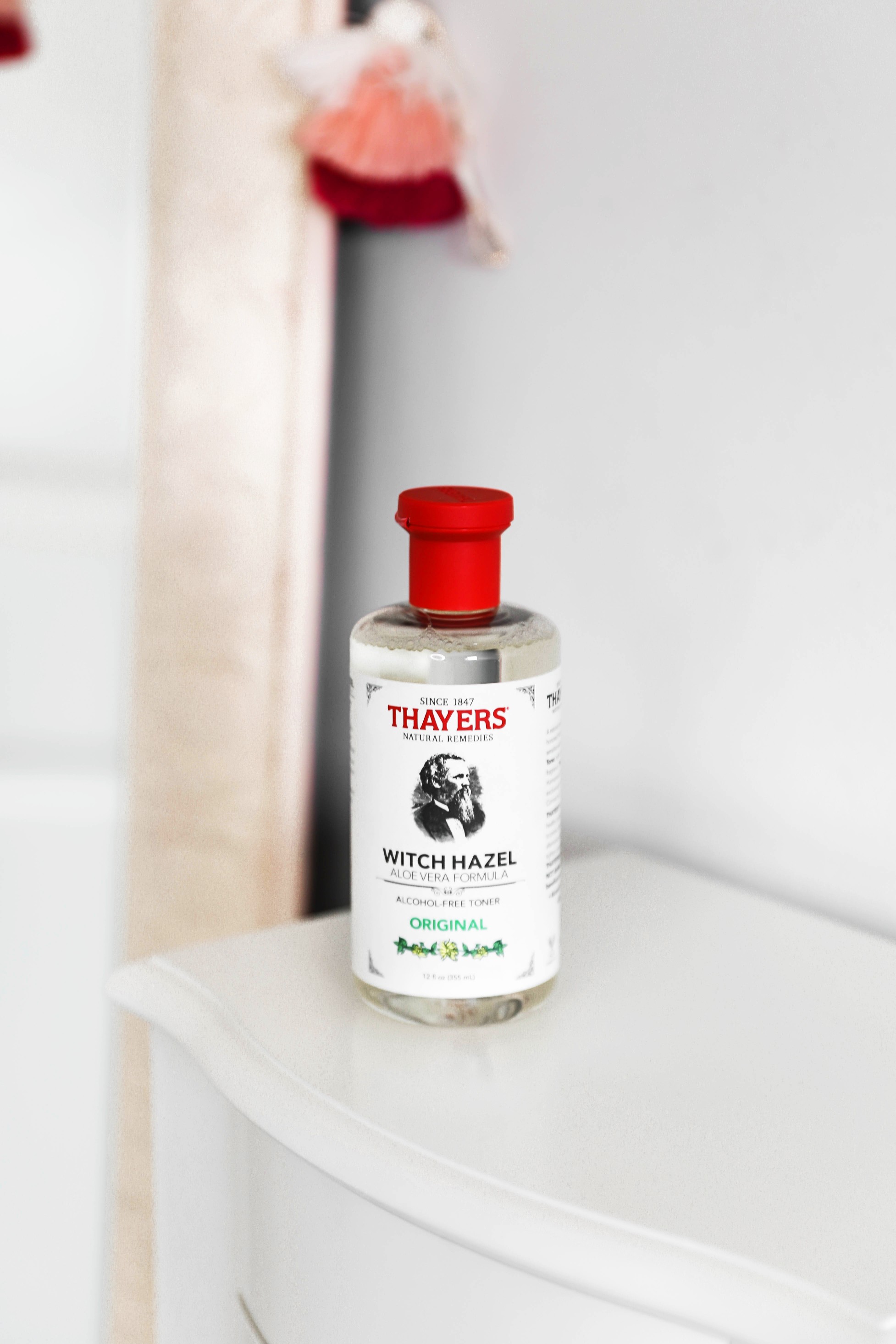 Last, but not least, I just bought this Witch Hazel Toner the other day! I have been wanting to switch to more natural products, so I am excited to see how this works!
Talk to you guys Friday! Or follow me on my Instagram for daily updates!
xoxo,
Lauren Emily Lindmark
Copyright © 2019 dailydoseofcharm.com