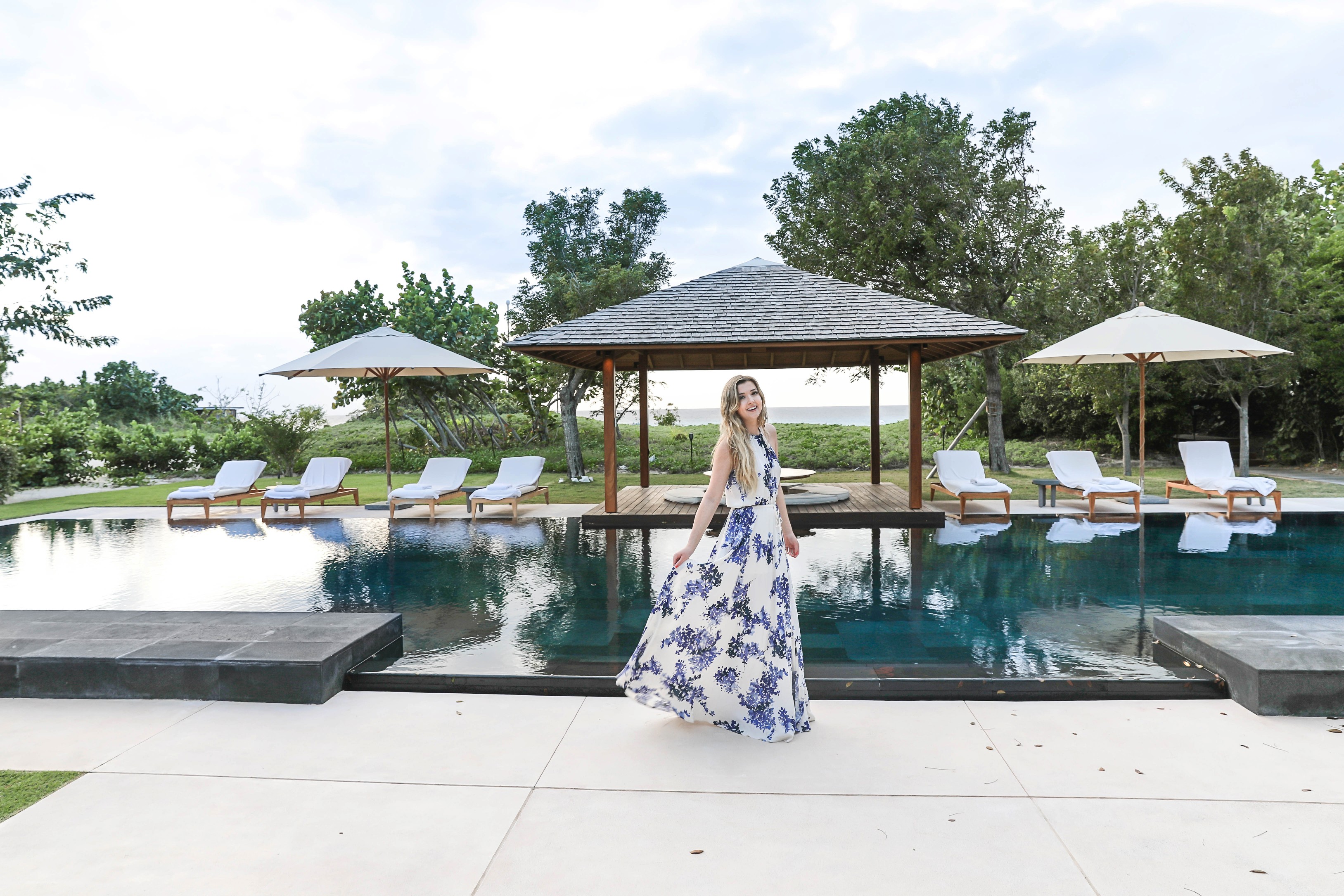 Turks & Caicos Outfit Roundup | ALL My Spring Break Outfits
FINALLY putting this post up (better late than never)! I kept running into random issues, but here we are! I had so much fun on my trip to Turks and Caicos. I did a full post on where we stayed here if you want to check it out! I promise I will be back to M-W-F posts soon. I got thrown off from my vacation, then blog issues, and now I am sick! Ugh! I do have some really fun posts planned soon though!
So let's get into this post! I will link to the dress above here! Disclaimer, some of the photos are iPhone pics so they are a bit blurry. Bare with me!
Day one we flew down south to Turks and Caicos in the coolest plane! I feel really lucky for all of my experiences. I wore a really comfy outfit on my way there. This slouchy Airplane Mode sweatshirt is too cute and inexpensive! I will link all of the outfit details under each photo in this post!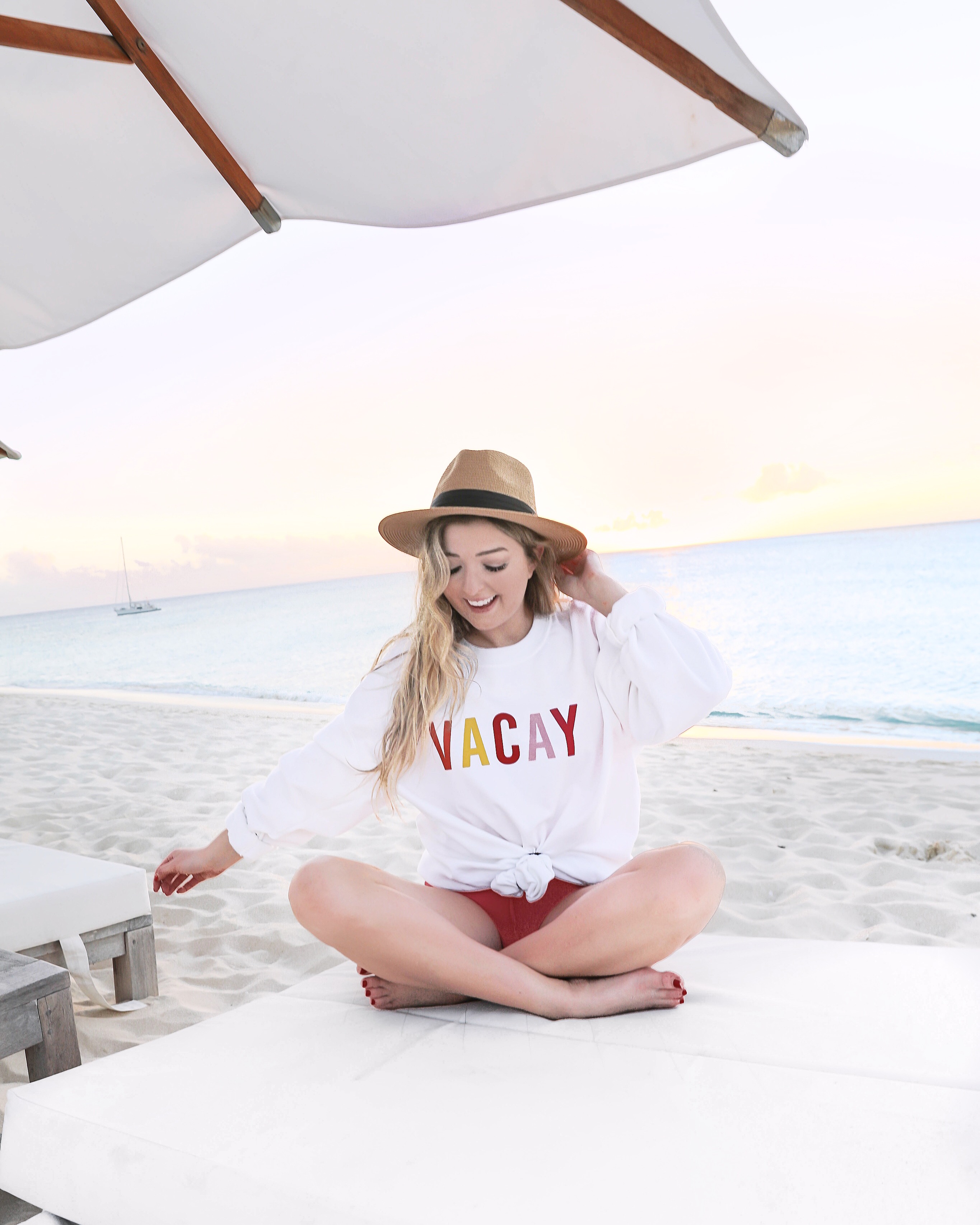 We stayed at the Amanyara Hotel. We explored the property when we got there (you can see a full tour here) then watched the sunset on the beach! This VACAY sweatshirt was so easy to throw on all trip over suits and in the evenings!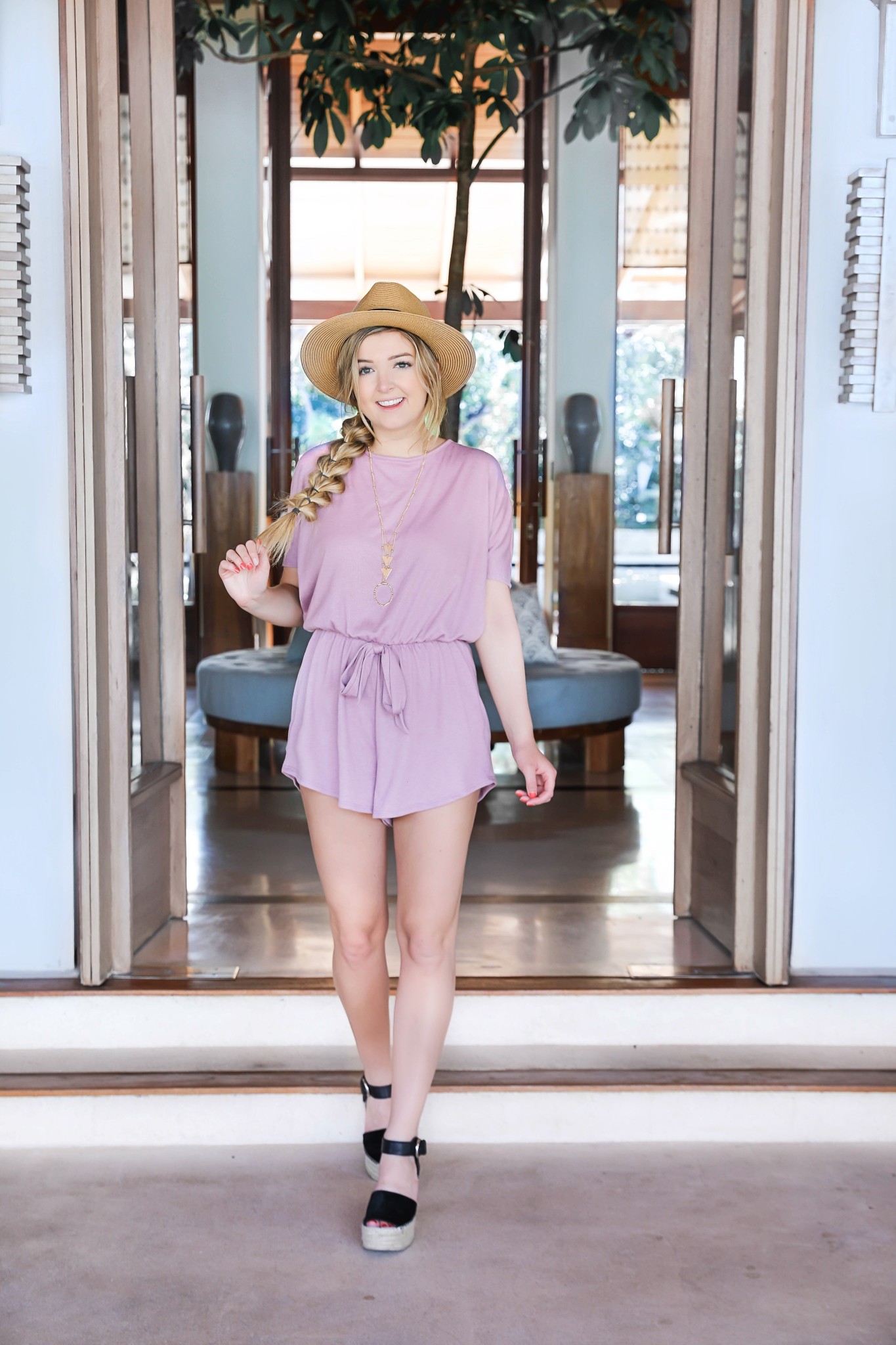 The Pink Lily boutique was kind enough to send me this romper that I ended up wearing a few times! I loved how comfy it was, but it is also too cute. The color is so perfect for spring! I paired it with my favorite wedges and beach hat!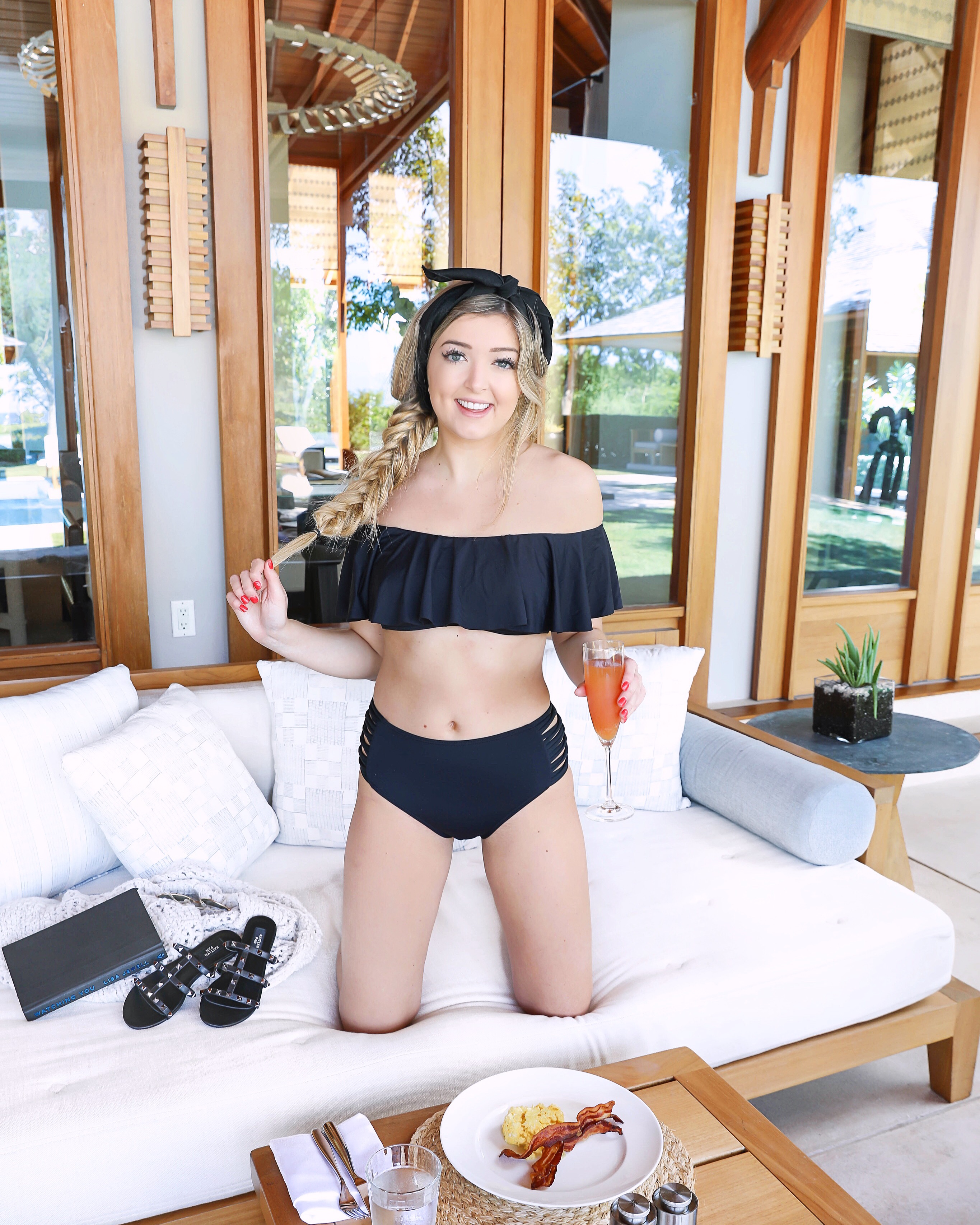 This was hands-down my favorite suit of the trip! I love all the high waisted suits that are out right now. I am wearing a medium! Also peep the cute sandals to my left, I love these Valentino knock-offs!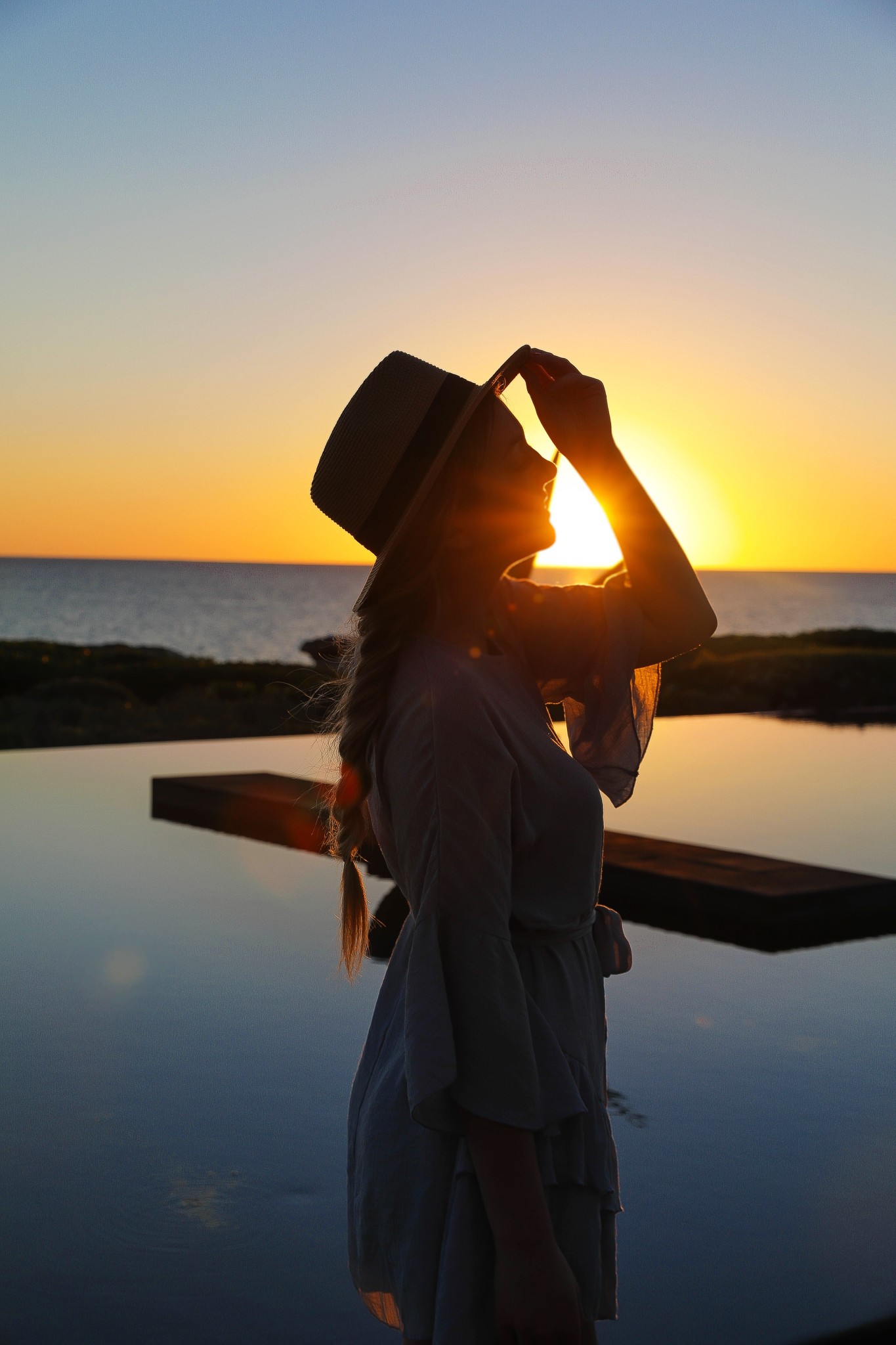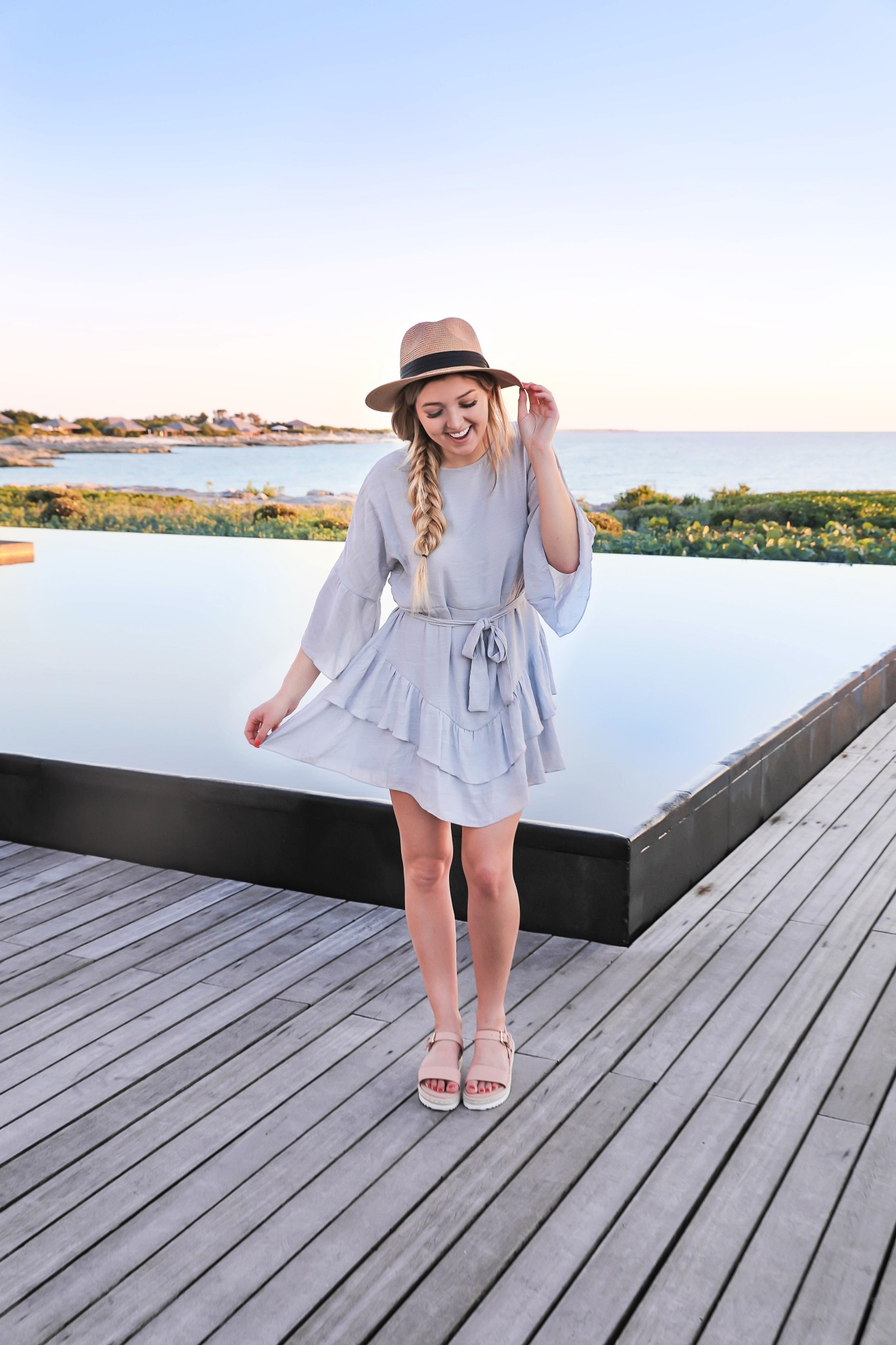 My favorite thing to do on the trip was watch the sunset from the beach and restaurants on the resort! The sky was BREATHTAKING! This was one of the outfits I wore to dinner one night, I got this dress from Amazon (size small) and I love it!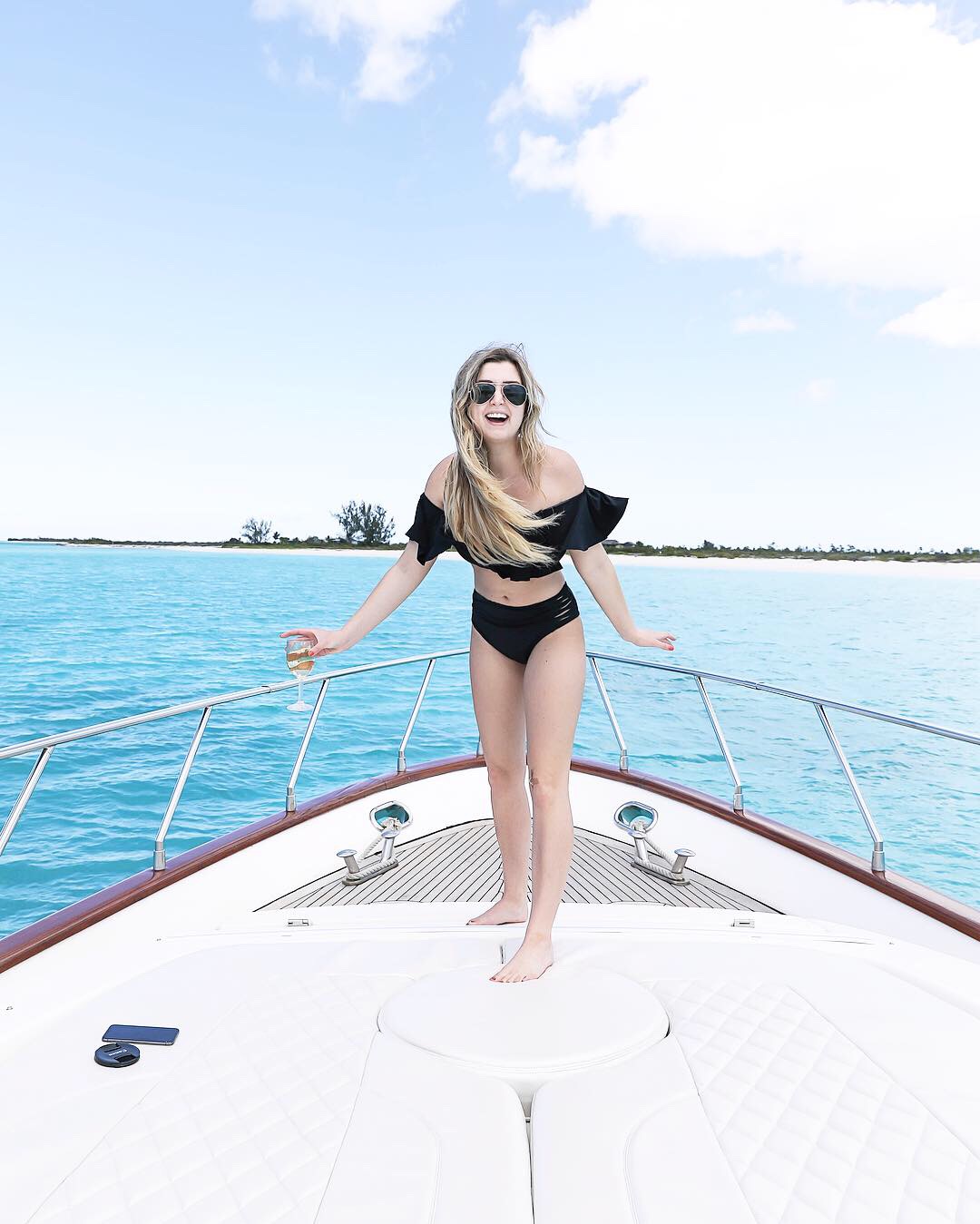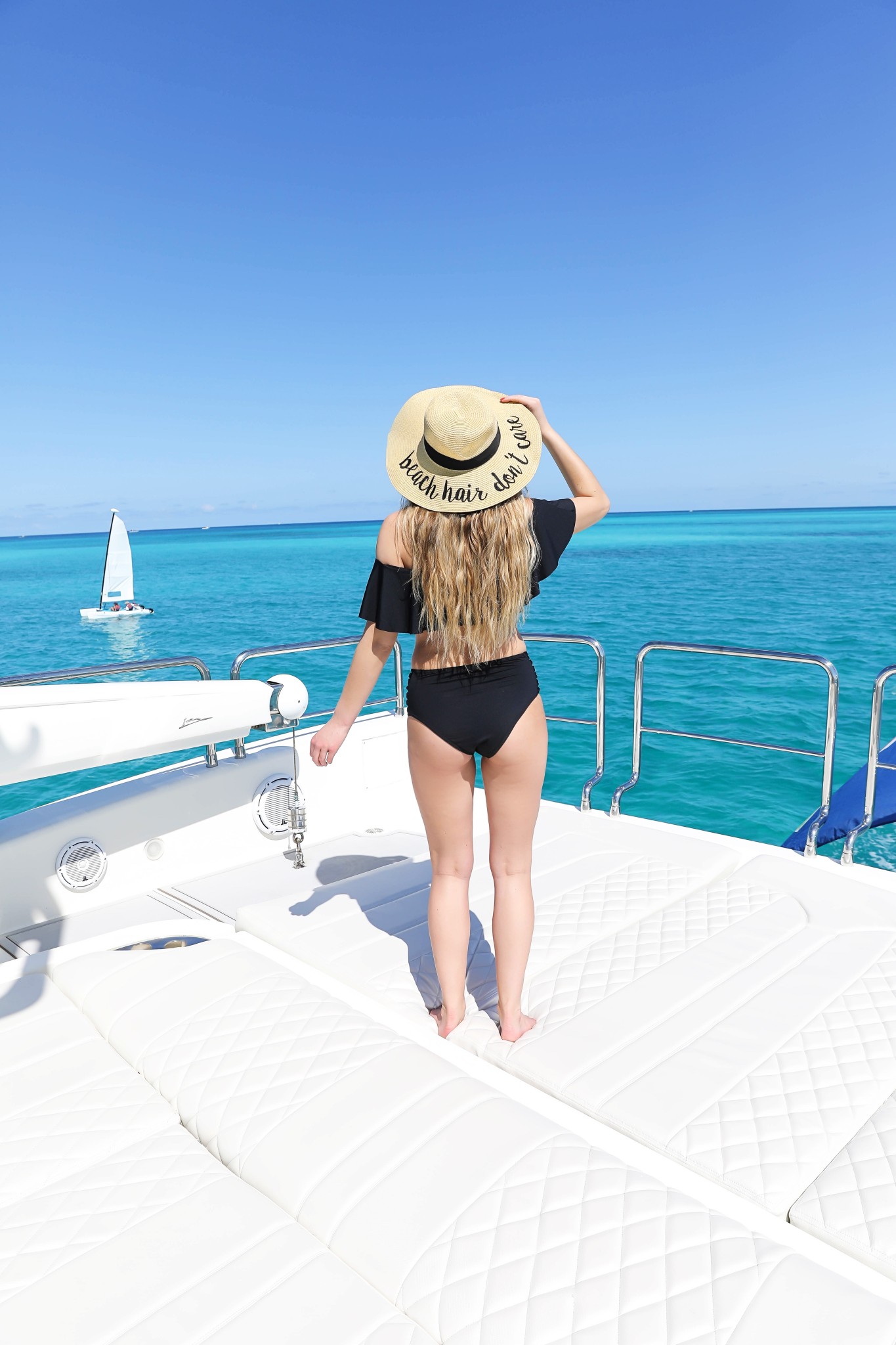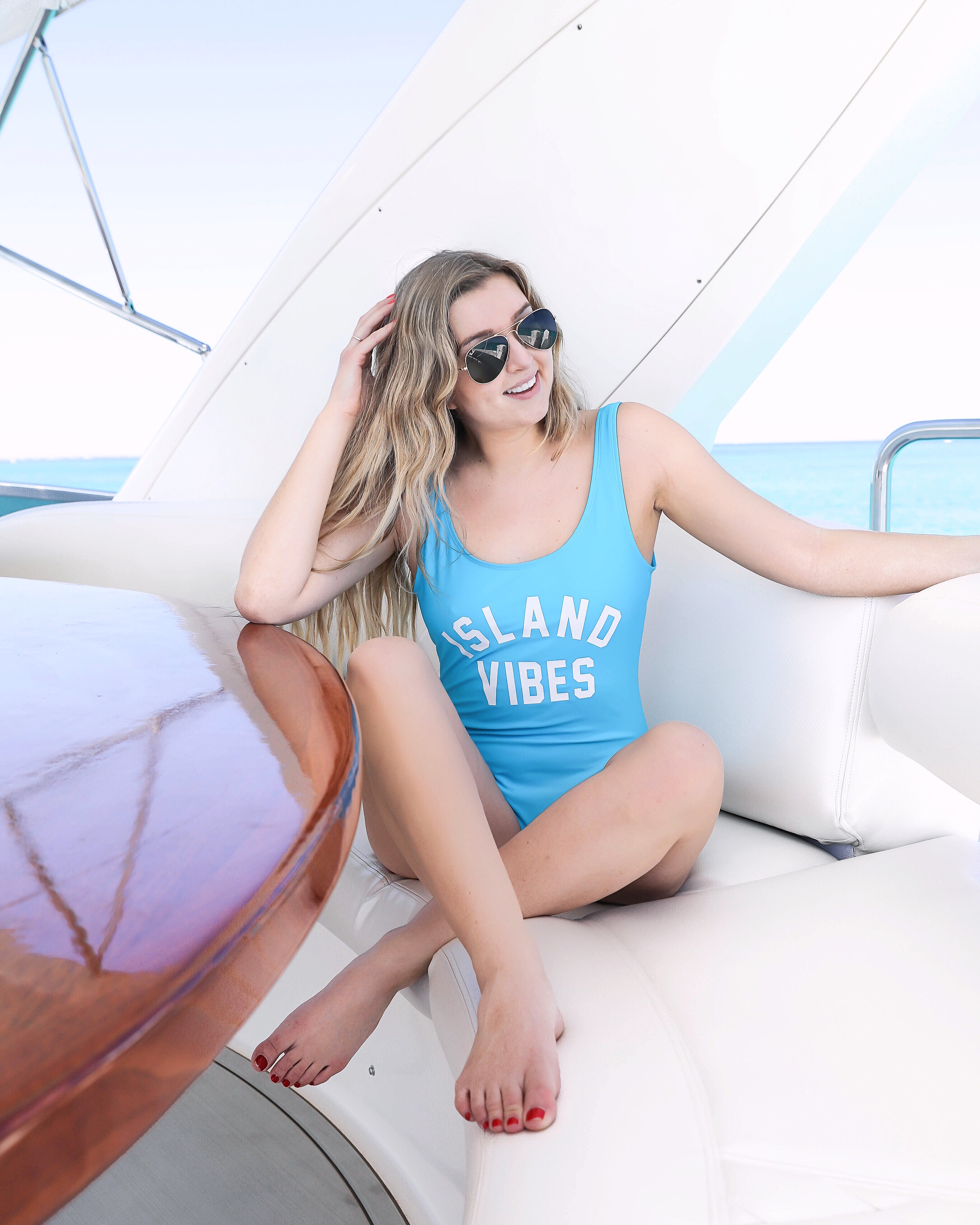 One of my FAVORITE days was the one we spent on the boat! We took the most beauty yacht out all day and got to snorkel, jet ski, swim and eat yummy food! It was hands, down the best day.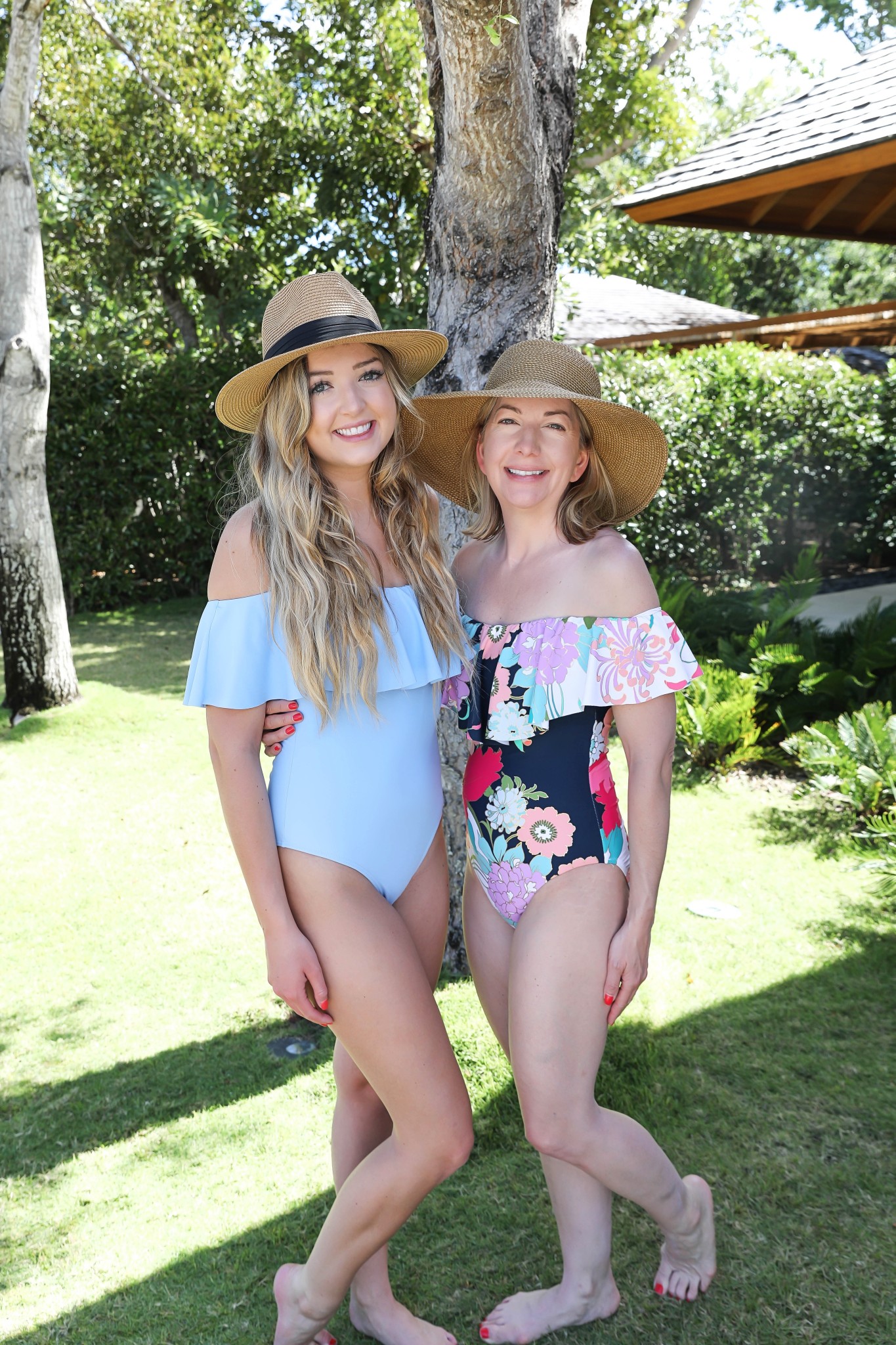 Love my sweet momma! I had so much fun with my whole family on this trip. We came out of our rooms both wearing off the shoulder suits one day so we snapped this pic!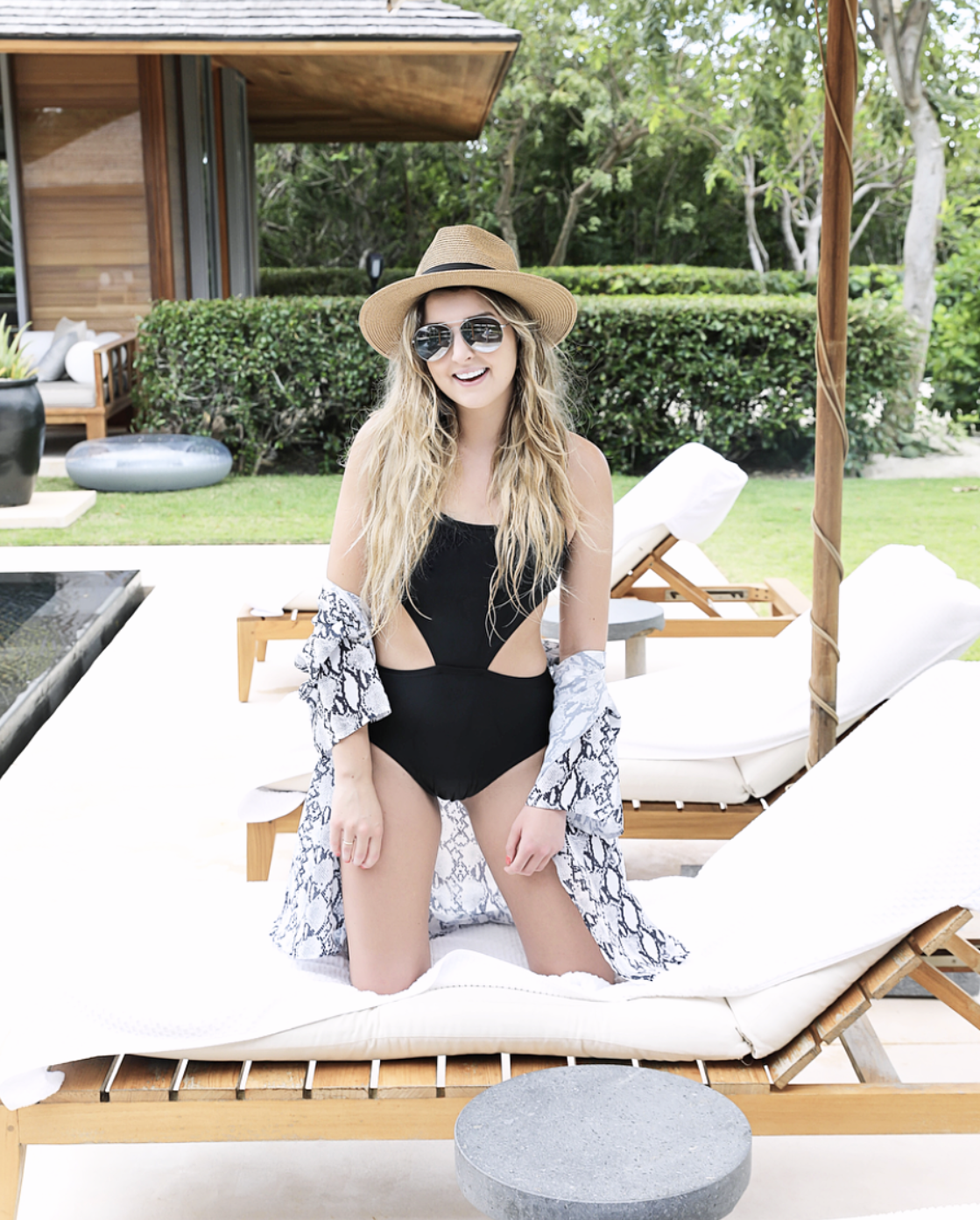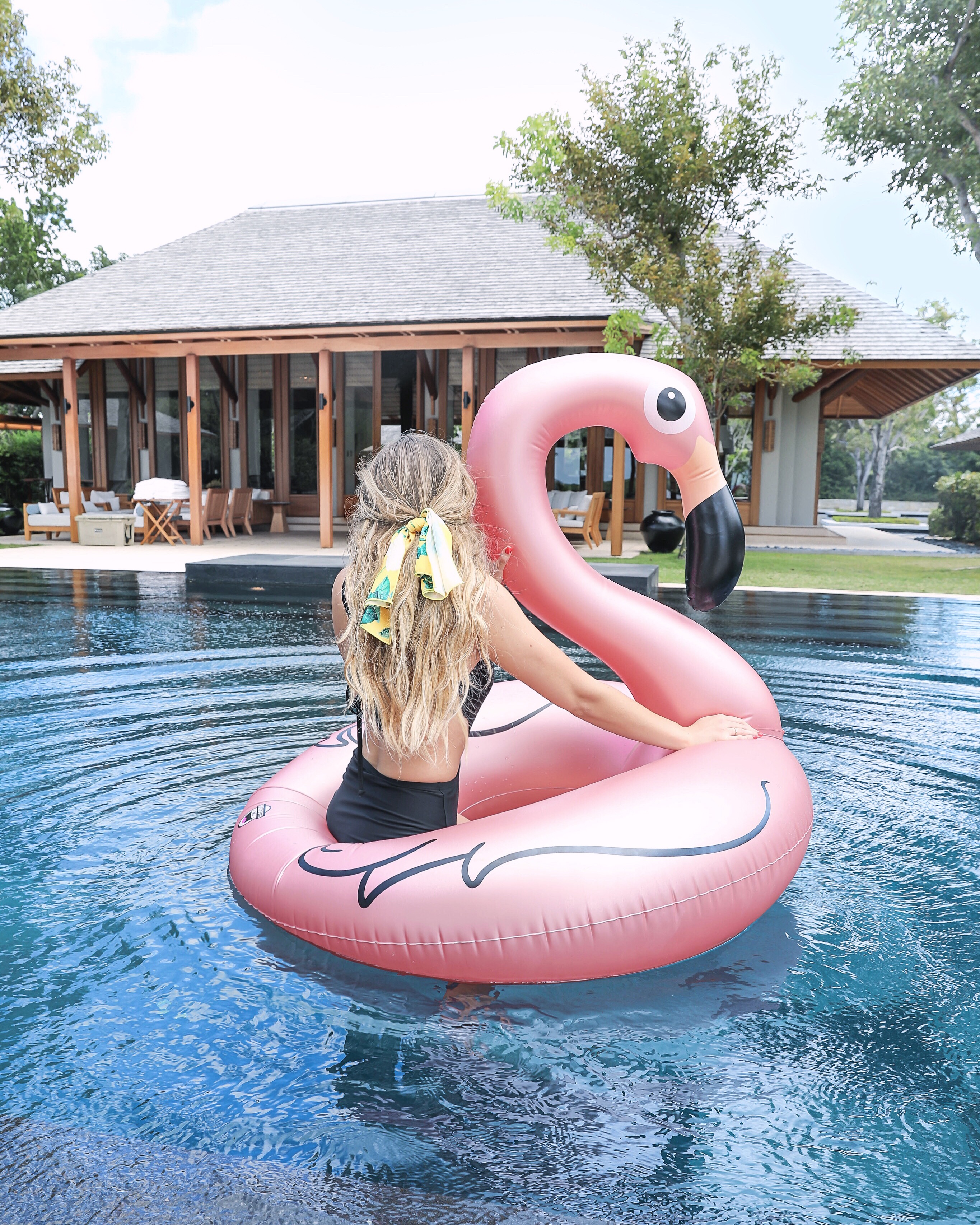 Another one of my favorite suits! I paired it with a cute hair scarf one day (on this fun flamingo!) and a cute snake skin inspired kimono the other! We spent most of our days out by this pool!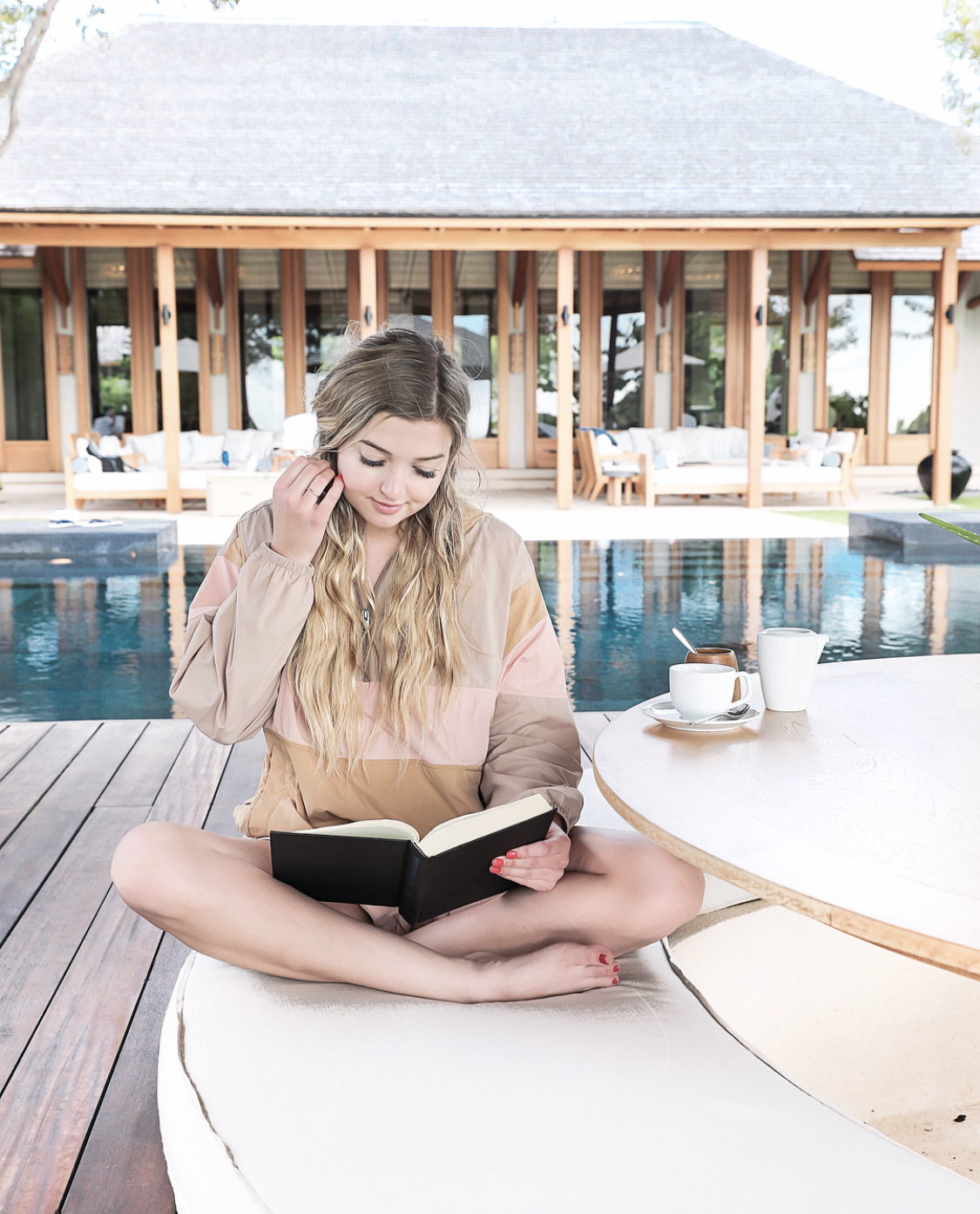 My favorite mornings were spent by the pool reading and sipping on espresso! I wore this set quite a few times, it's totally waterproof and I love the 90s vibes!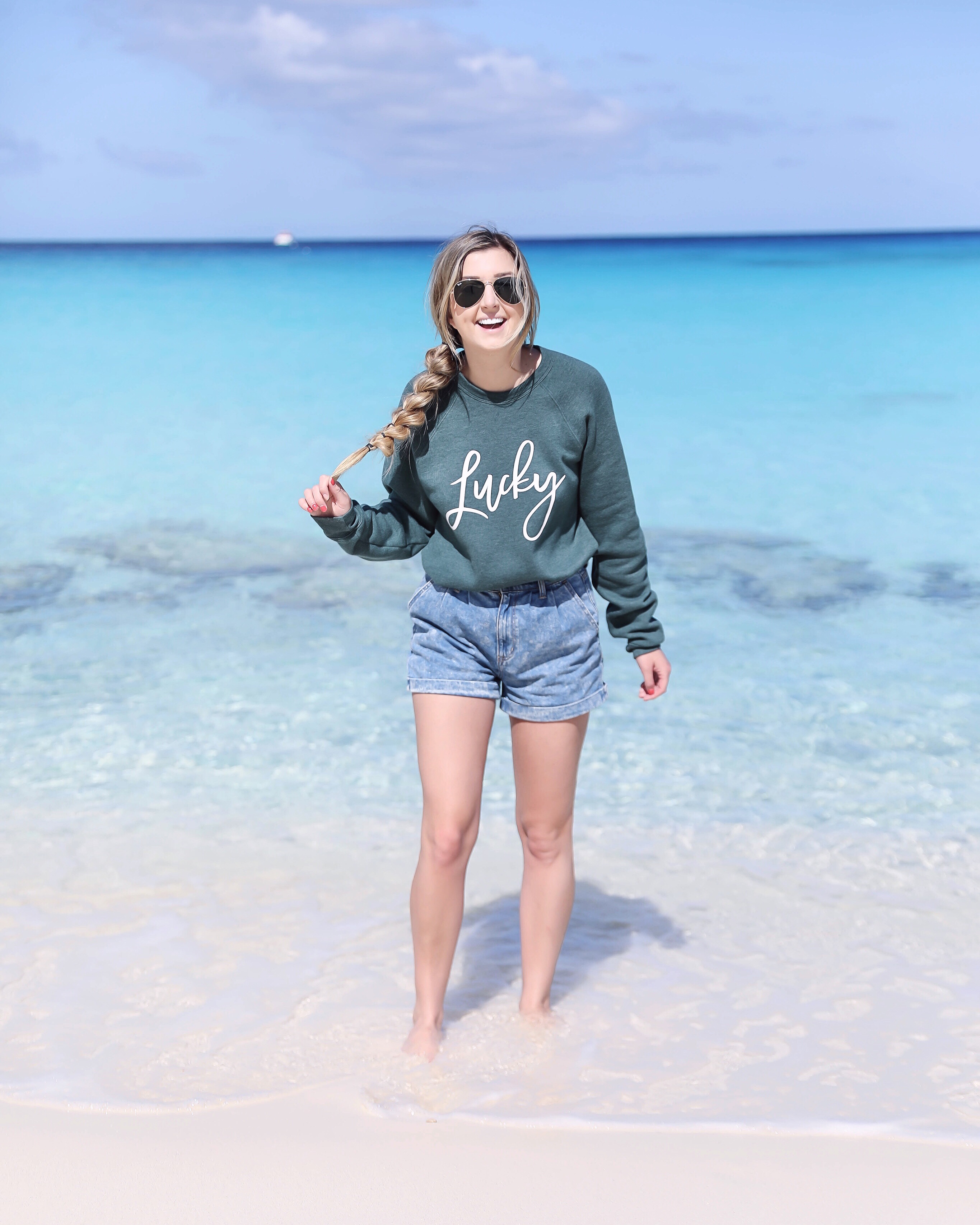 Last, but not least, this is the outfit I wore on the last day, St. Patrick's day, as we were heading home! It couldn't have been anymore prefect because I really do feel so lucky! We had such an amazing trip! I hope you guys enjoyed this post!

xoxo,
Lauren Emily Lindmark
Copyright © 2019 dailydoseofcharm.com