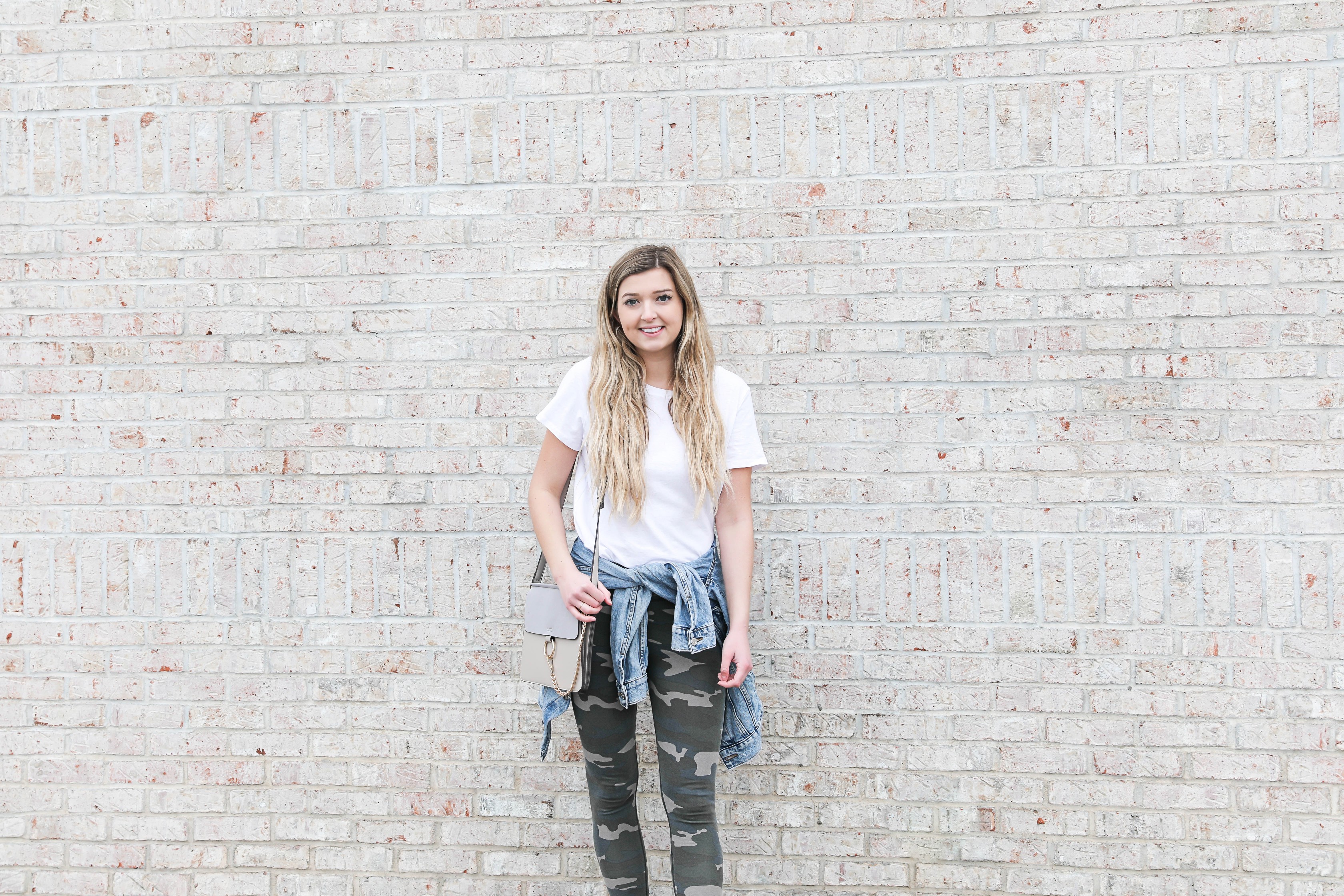 How to Style Camo Leggings + Camo Roundup | OOTD
We finally made it to Friday! This week has been so long, I am very ready for the weekend. I have no plans (as of right now) and it feels nice. I am hoping it will be a chill, snowy weekend like the last! We are supposed to be under a winter weather advisory all weekend, but we shall see.
So let's talk camo. I honestly wasn't sure how I felt about this trend for awhile. I wasn't that big of a fan myself, but thought it was cute when I saw other girls wearing it. I decided to buy a camo tee not too long ago and I never wore it. It wasn't until I came across this pair of leggings from Nordstrom that I decided to try it again.
I actually love the way camo leggings look! With a regular tee and ball cap, sweatshirt, sweater, etc.! I wanted to show you two ways to style these pants, one in this post and the other is on my Instagram today! Let me know what you guys think! Are you a fan of this trend?
Scroll down for outfit links + a roundup of more camo pieces I am loving!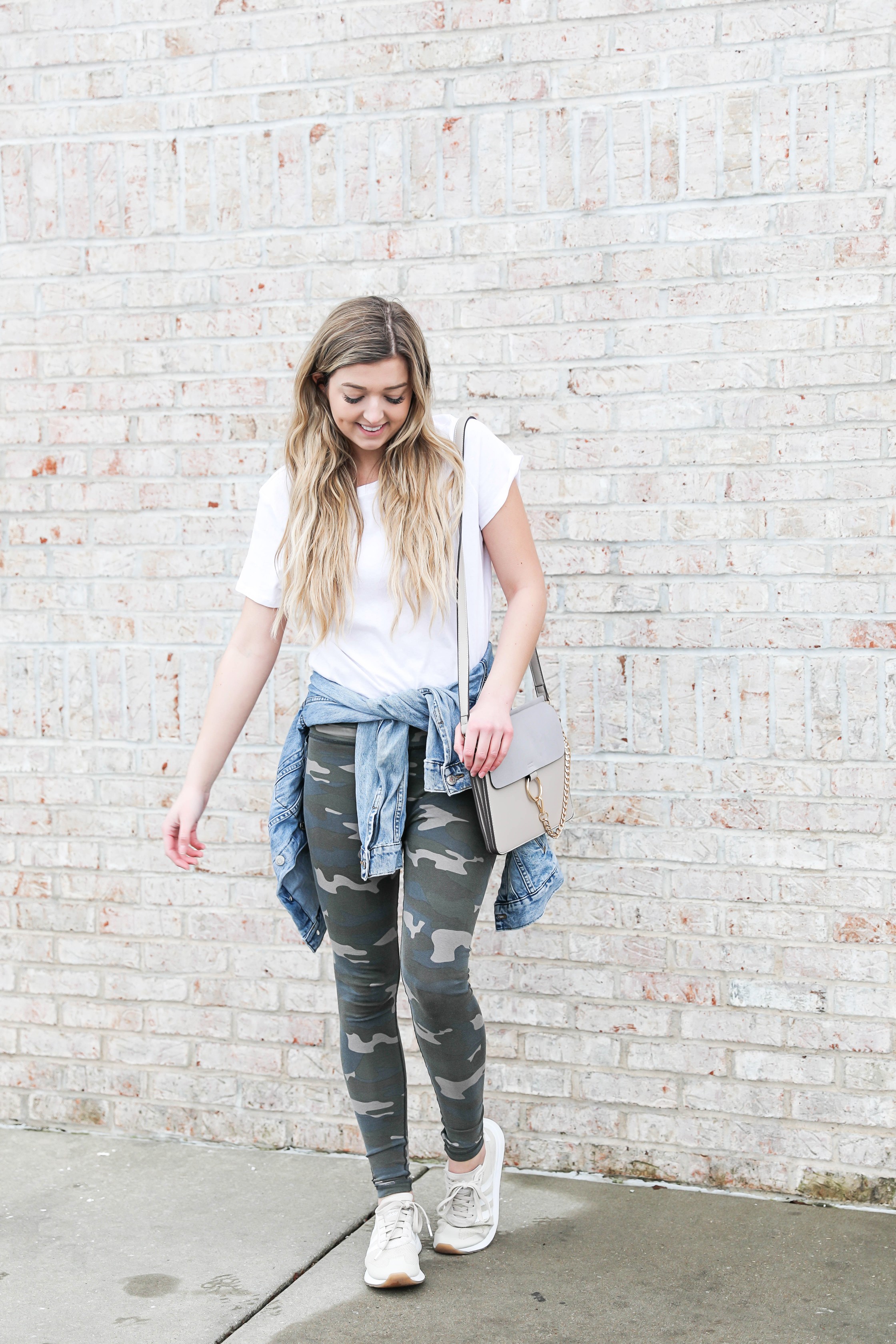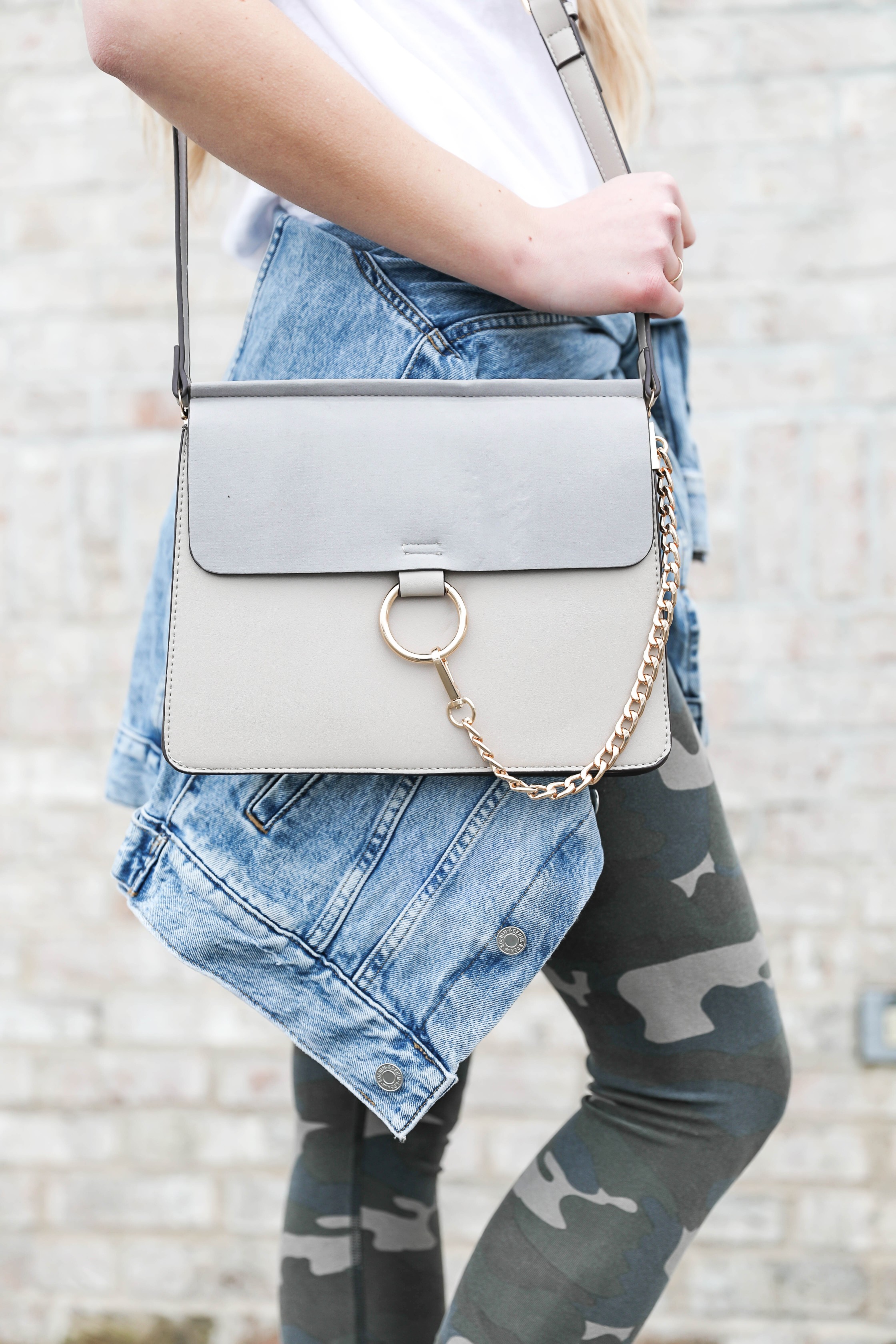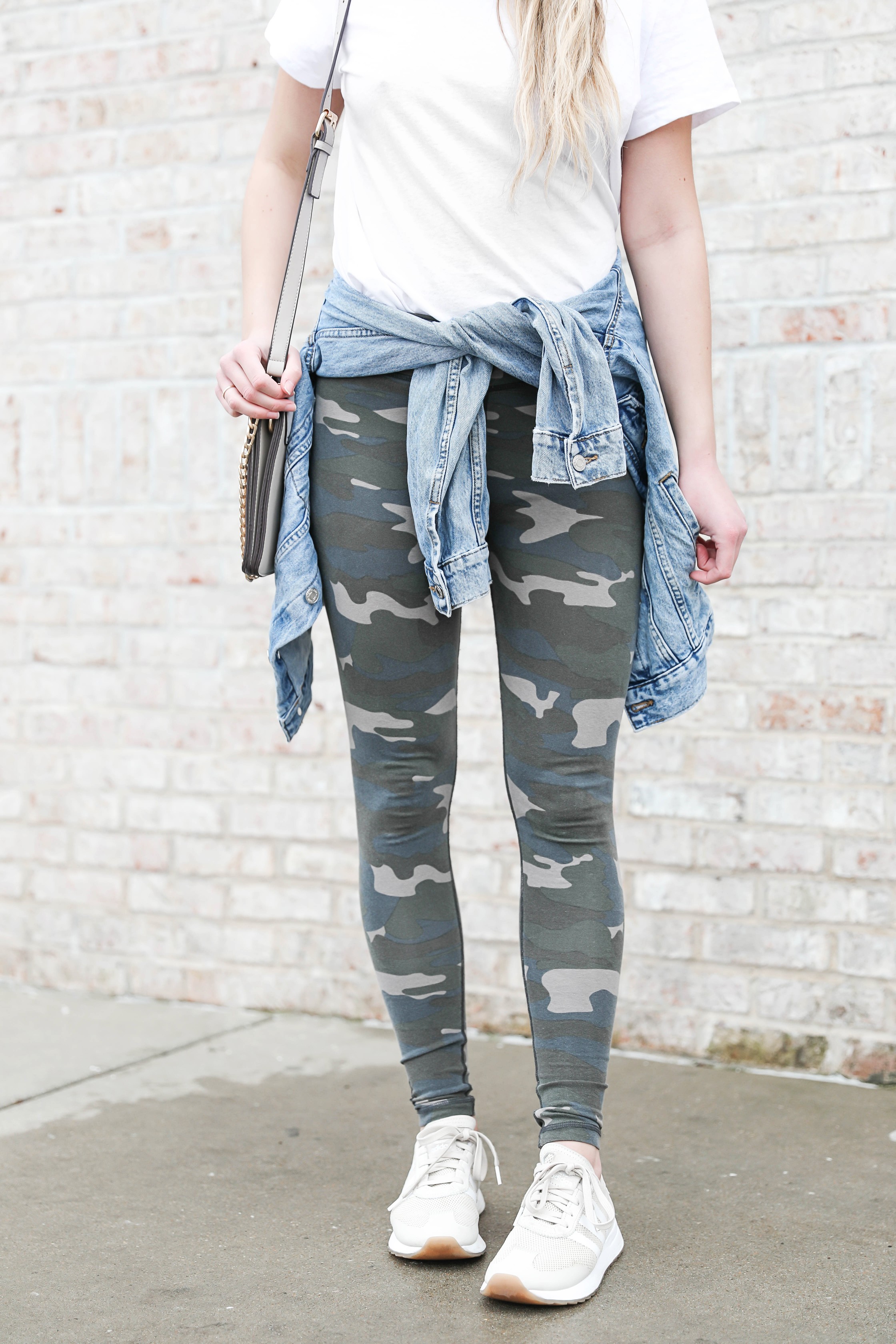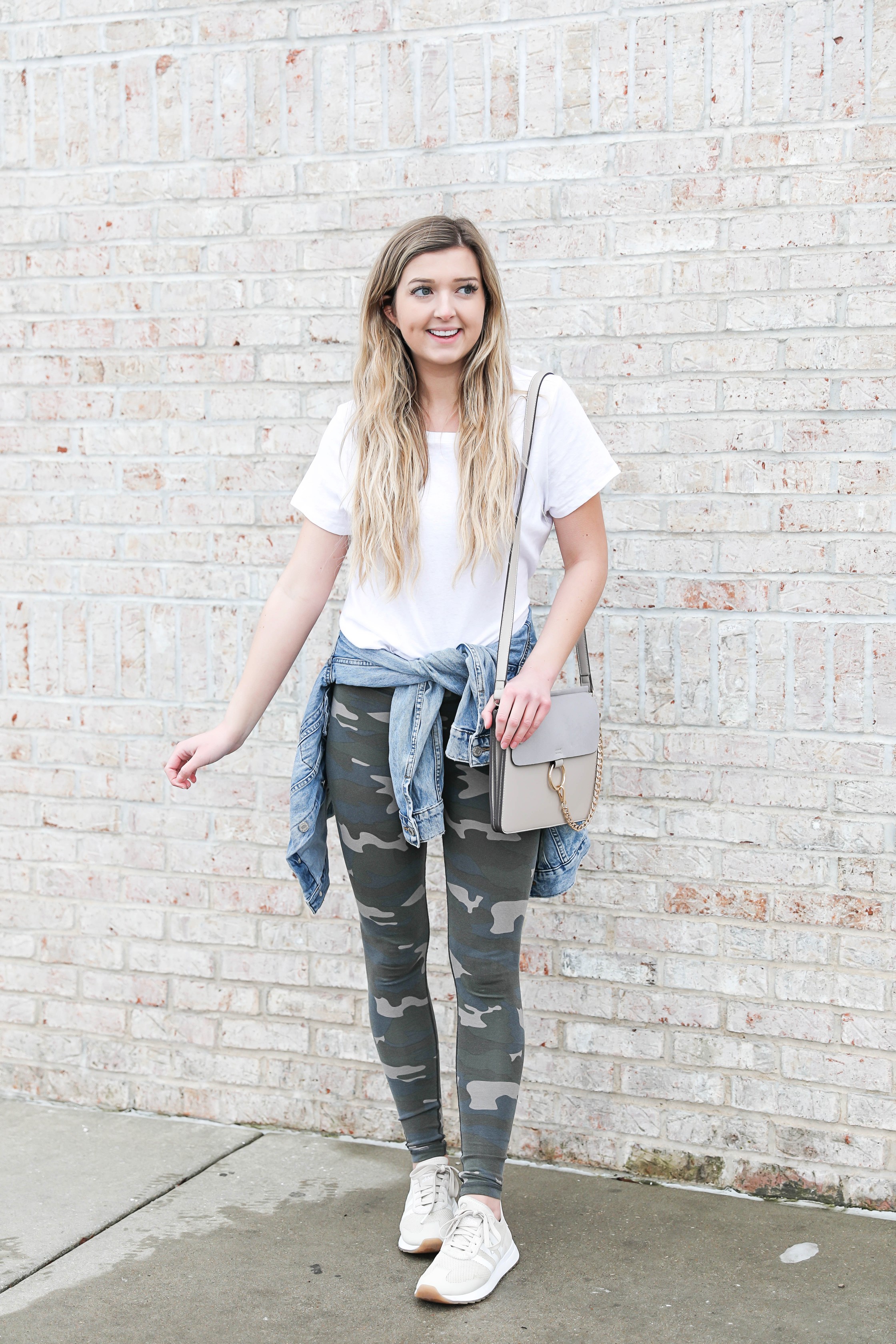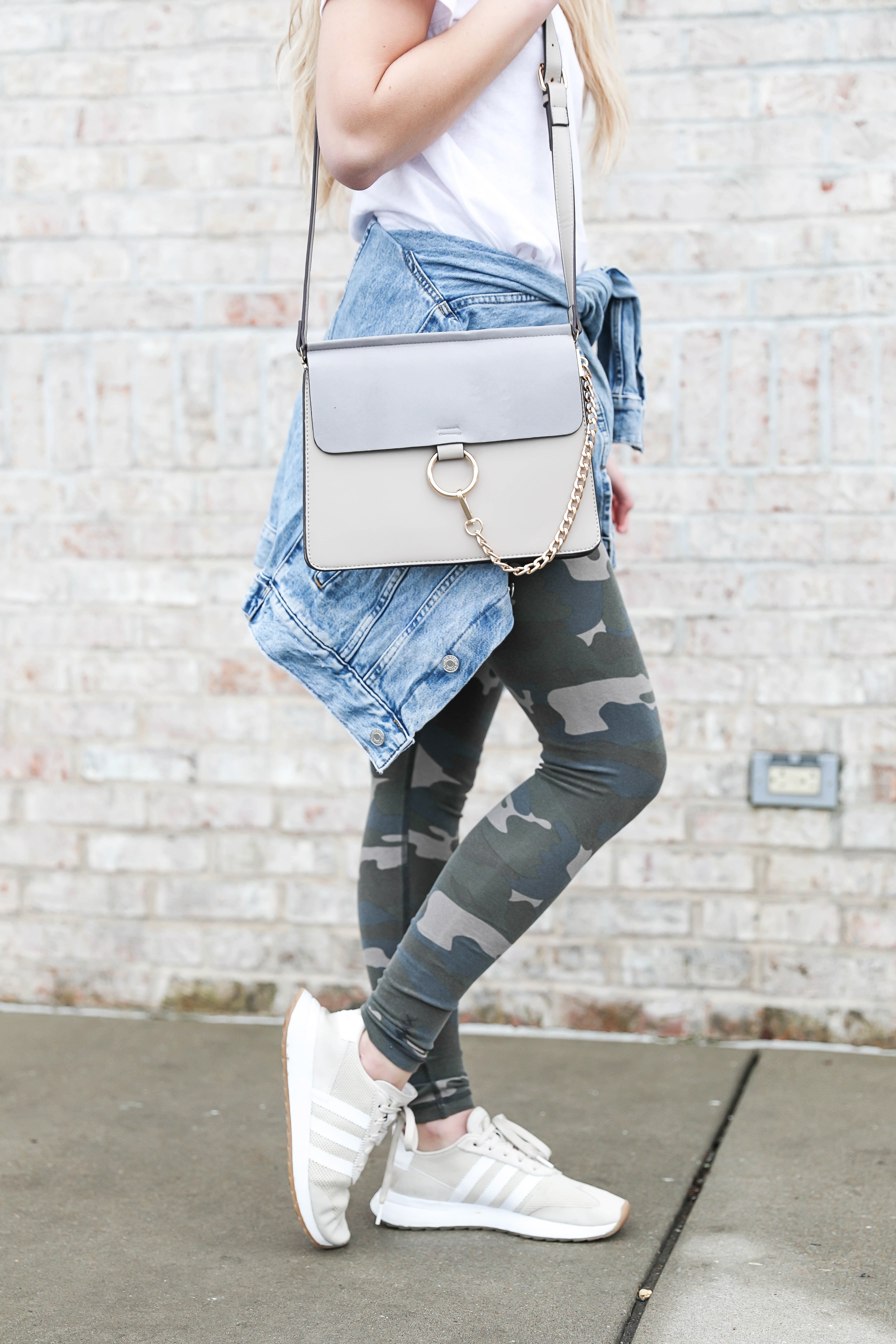 | Camo Leggings (I am wearing a size small – more linked below) | White Tee (I am wearing a medium) | Tan Sneakers | Jean Jacket (similar) | Chloe Bag DUPE ($32 & comes in more colors) |
Side note, is the reason we say "camo" because no one can spell camouflage? I had to google how to spell it haha! I love that you can throw on a plain tee and jean jacket with printed leggings. Maybe I will do a whole post soon on printed leggings, let me know if you guys are interested!
The bag in this post was featured in my recent blogpost talking about Amazon Designer Dupes! I am obsessed with it! It comes in more colors and you can't beat the price. Check out more designer dupes from that link and more cute camo pieces below!
CAMO ROUNDUP

xoxo,
Lauren Emily Lindmark
Copyright © 2019 dailydoseofcharm.com