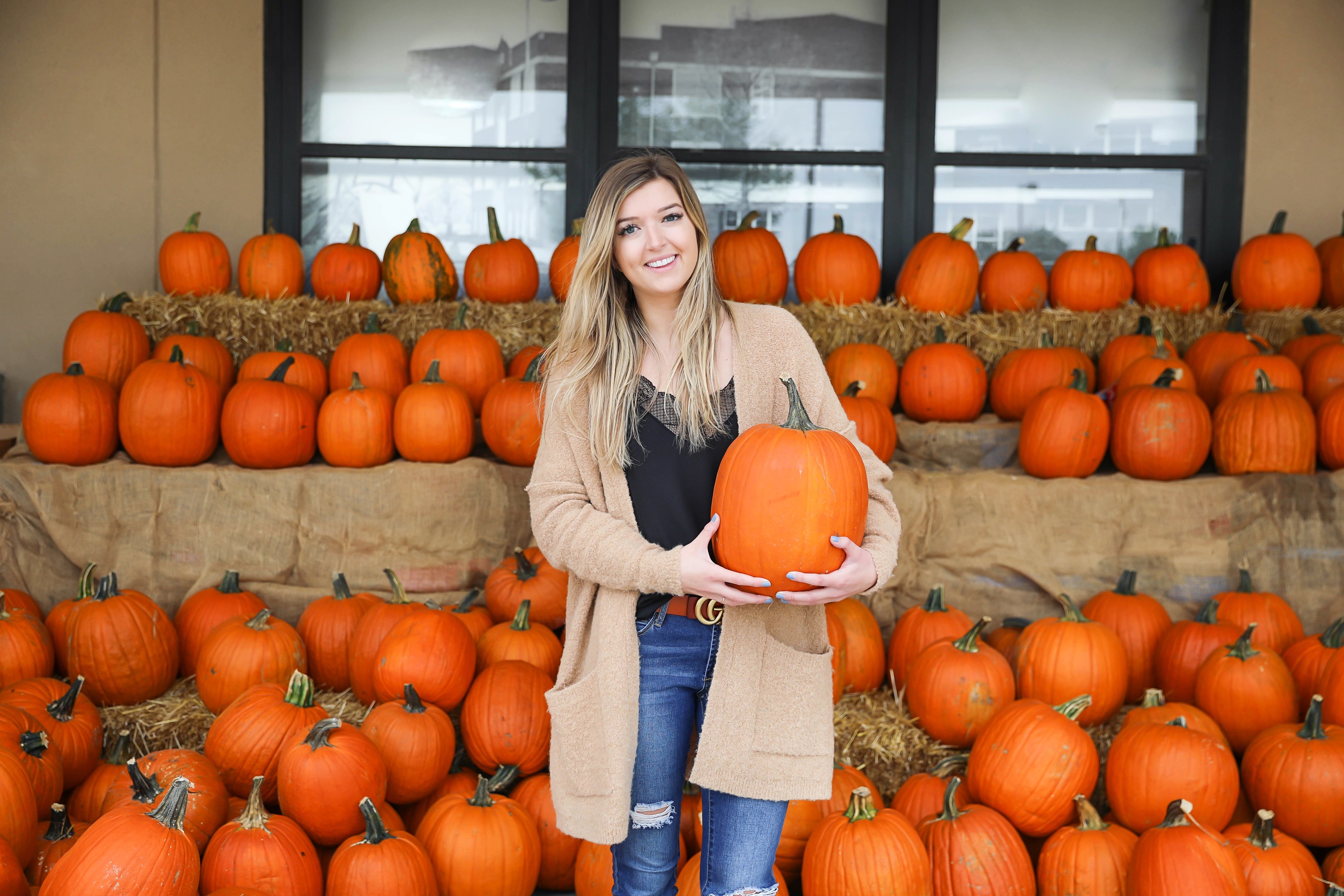 Instagram Engagement Update + A Few More Tips | Pumpkin Patch OOTD
I wanted to do a little Instagram engagement update because, Y'ALL! I have already grown so much! It has now been two weeks since posting my initial "Instagram Engagement Tips" post and I have seen even more growth and really zeroed in on some techniques that are working for me. This is sort of why my first post took so long for me to write, I keep figuring out things I want to share with you all!
So first of all, if you haven't read my original Instagram Engagement post you should start there! In that post you will see me compare June's engagement to August's engagement. I wanted to do a little update and show you this month's engagement too!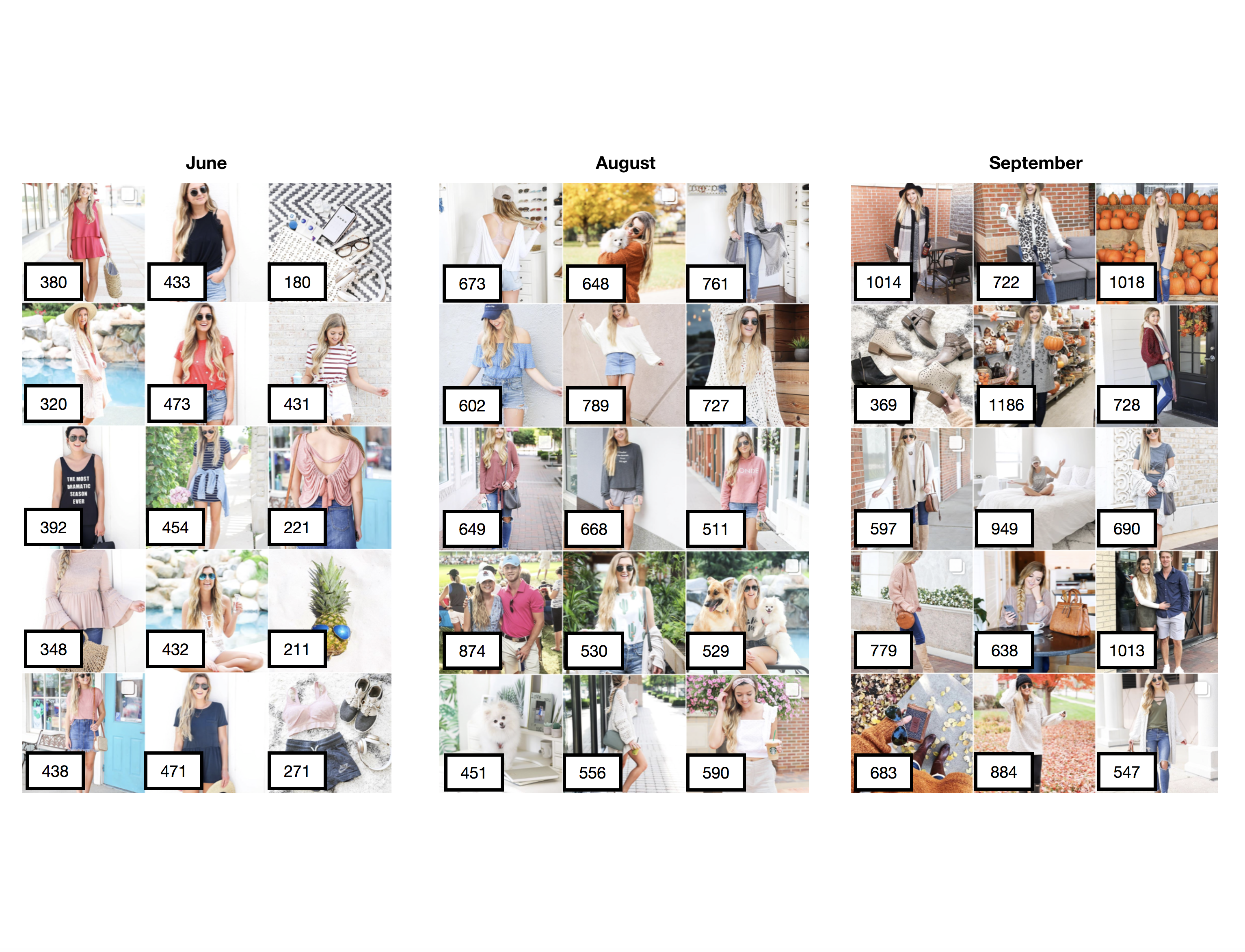 I have been averaging higher likes and quite a few posts have hit 1000! I know that may not seem like a ton to some of you, but after being stuck in a rut of averaging 300-400 like for months, this growth has been exciting!
What I Have Learned
1. Interact as soon as you post – including responding to comments!
My last few posts I have made sure to IMMEDIATELY interact on Instagram after it is posted. This means commenting on other blogger's posts, liking photos, etc. (basically everything we talked about in the engagement post). This works because the first few hours are vital for any new Instagram photo. If a photo gets a lot of traffic and interaction, then the Instagram algorithm will think, "Hey! People like this post! Let's put it on more user's feeds!"
I have also been trying to respond to comments right away (however, I have gotten a little behind). I think this helps with initial engagement!
2. Reevaluate Your Content.
I think I talked a little about having good content in my last post, but I don't feel like I have touched enough on this. This is actually a tip I got from another blogger, which is "post photos that are doing well for you." It took me a long time to hop on the "real in the moment" type photos that every other blogger does. I liked my high quality photos too much! However, I started posting more iPhone-type shots that are actually me day-to-day and I have seen my engagement sky rocket!
This just takes some trial and error! Obviously, you still have to be authentic and post what you like. However, let's say your followers respond better to full body outfit posts – then post more of those and not close ups! Also remember – no filler posts (more on this in my other post)!
3. #AD
I wanted to add this in because I did a sponsored post and I hadn't in awhile. Those just do not perform as well for most bloggers… I'm sure it's because followers don't think they are as genuine. I am going to work on making my sponsored photos more casual and see if that helps. My latest #AD post was a flat lay and you can see above it did not perform as well as others.
With that being said, I think Instagram may show photos with the hashtag #AD less on our followers feeds. I assume this is because they don't want our followers to be flooded with advertising. I am going to try to combat this by using alternate FTC disclaimers such as #__Partner (such as #NeutrogenaPartner).
4. If you don't put in the work, it won't work.
Bottom line is if you can't put in the work, you won't grow. If I skip a day of Instagram engagement then I won't post that day because I know the photo won't do well. Keep kicking butt Insta babes!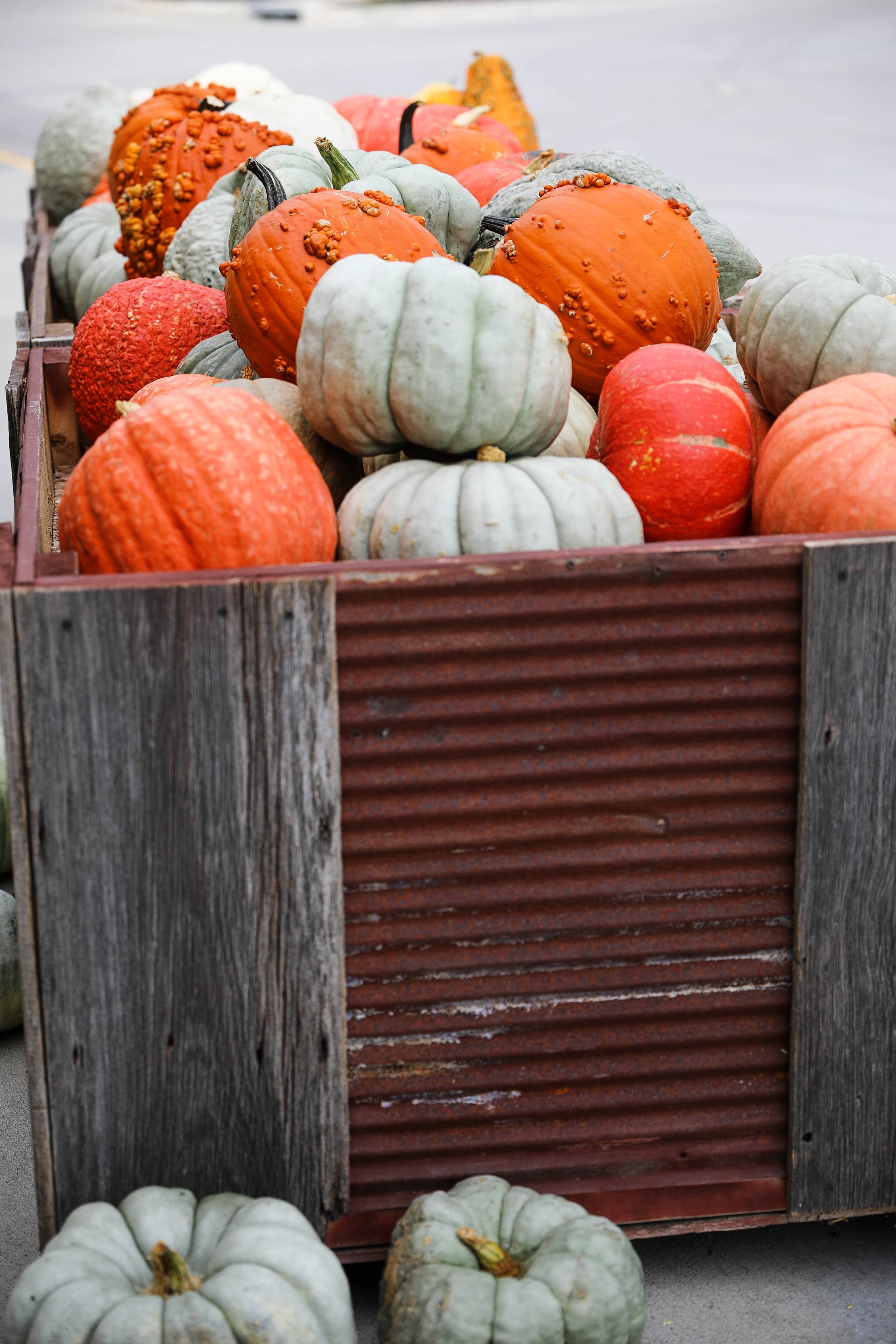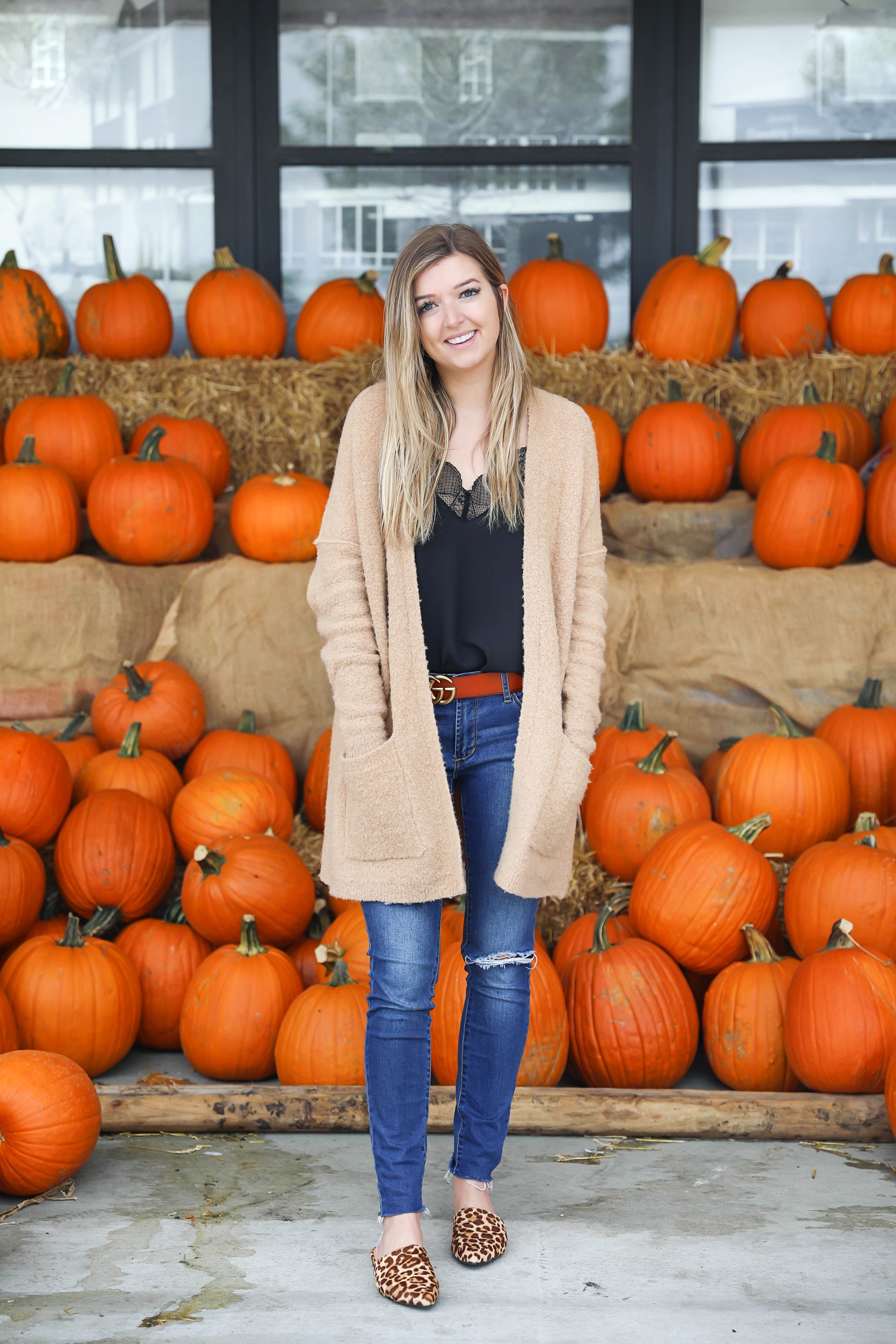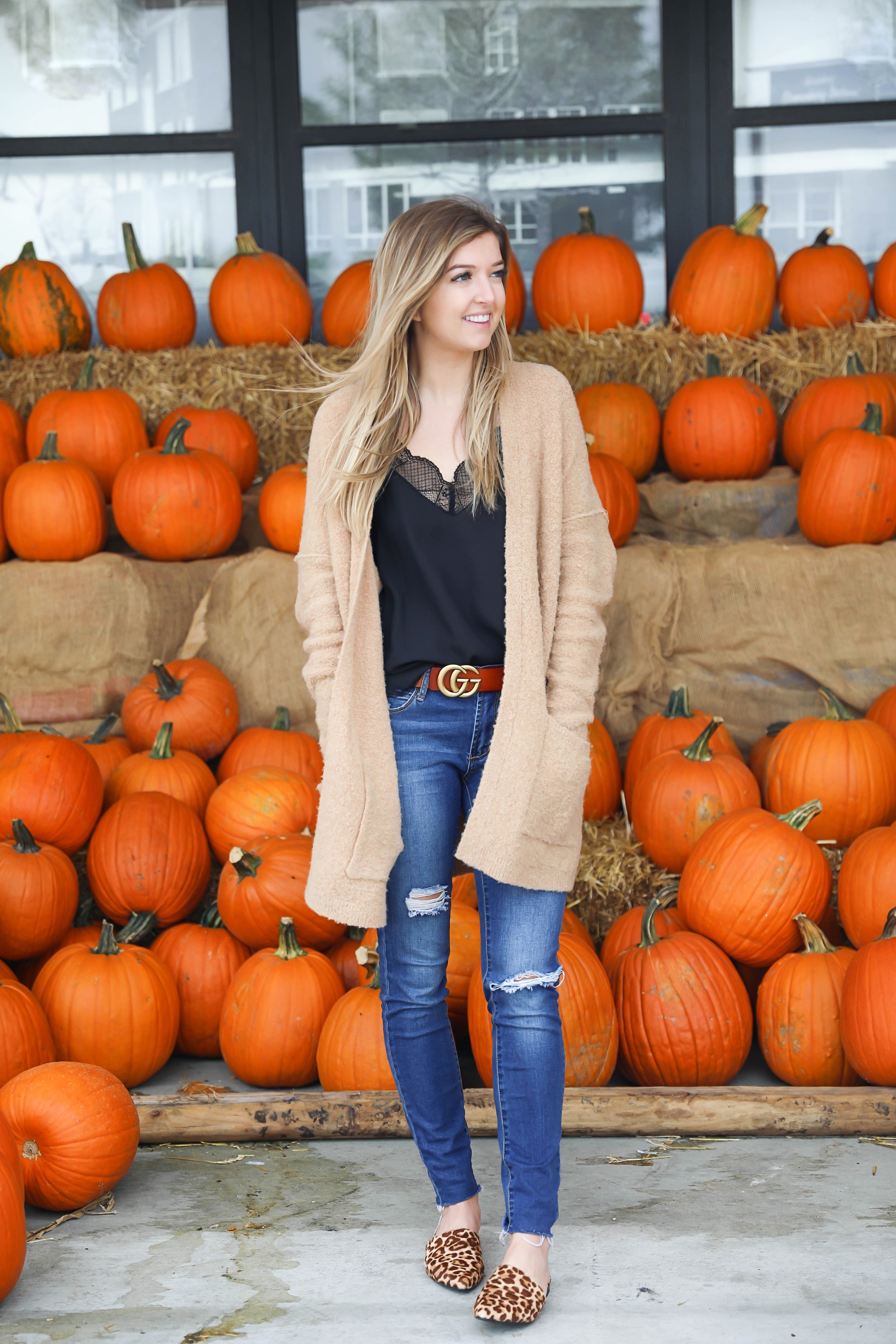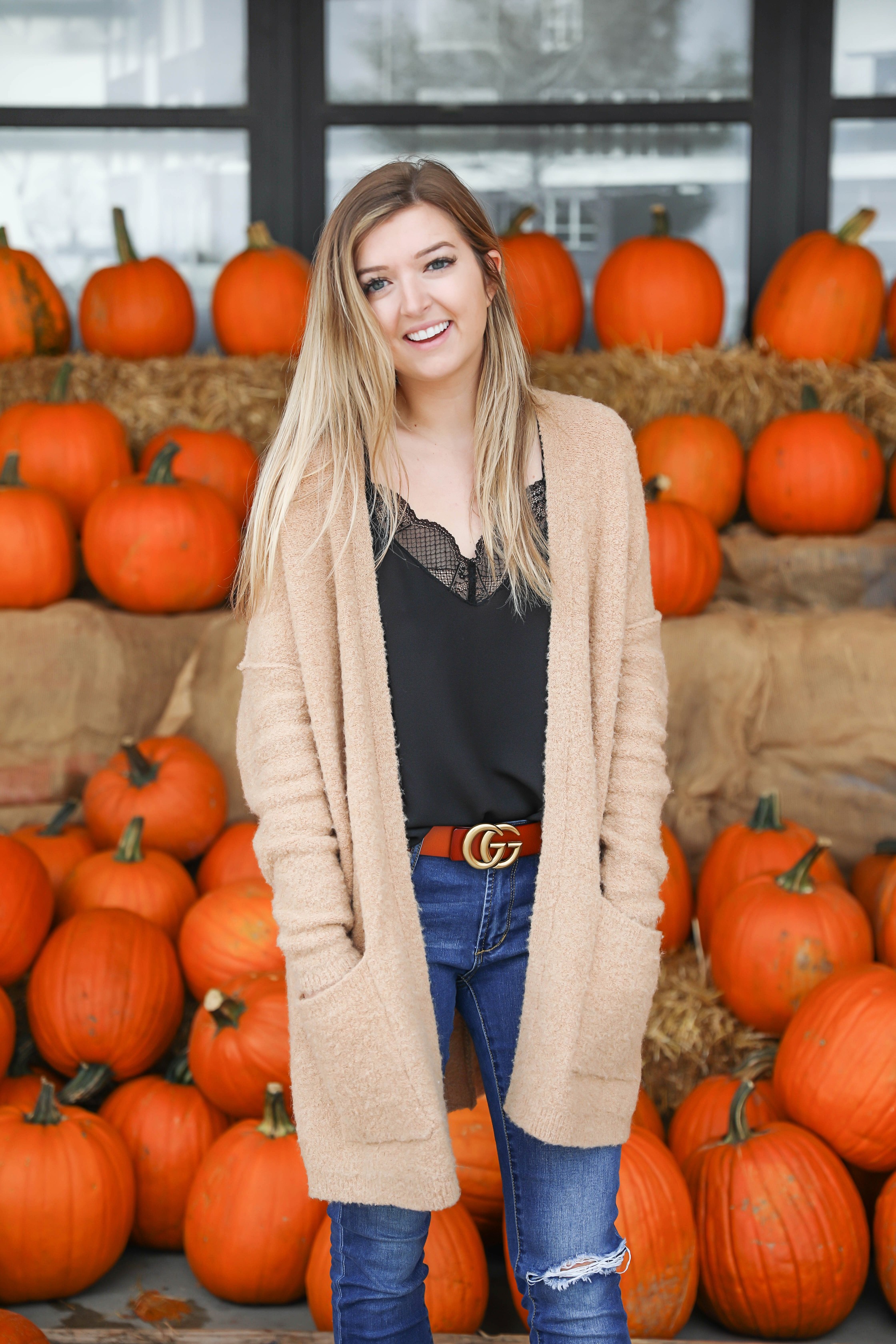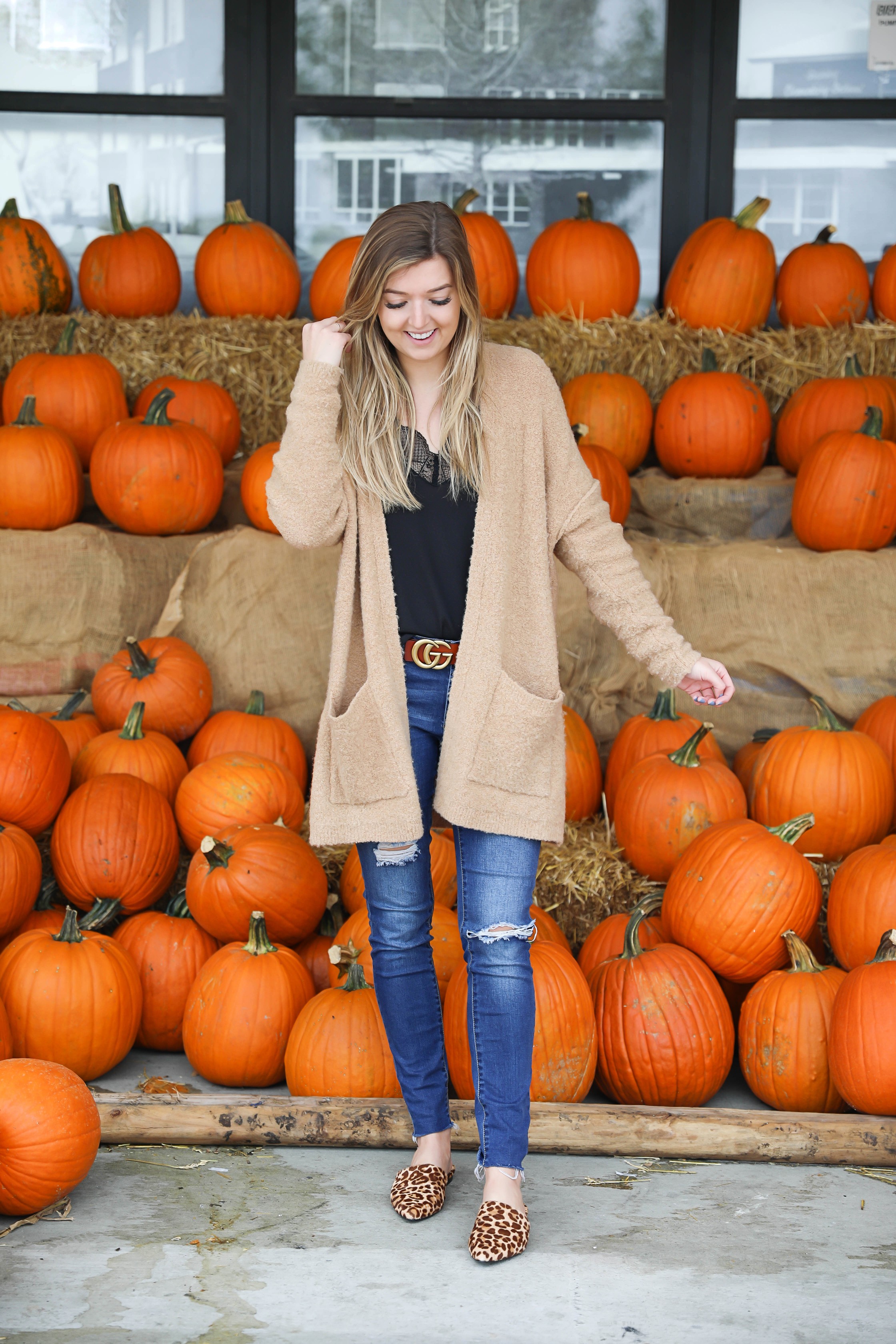 | Free People Cardigan (I am wearing a size small and comes in three colors) | Black Cami (I am wearing a size x-small) | Faux Gucci Belt ($30 and also comes in two other colors) | Steve Madden Leopard Flats (almost sold out, more similar linked below) | Ripped Denim Jeans |
This OOTD is from last Friday when my mom and I went to our local grocery store for a lunch (Price Chopper on 151st & Metcalf for you Kansas Citians that are curious – they have the best salad bar). It made my heart so happy to drive up and see these beautiful pumpkins on display! I actually had a dream later that night that I went back and they were all gone haha! Fall nightmares! My mom snapped a quick outfit pic in front of the store and I was like – "wait, I need to do a full shoot."
I always try to take my camera everywhere with me and this is why! I was wearing my favorite cozy cardigan that day. I think the color is so perfect for fall! I paired it with some ripped denim and a layering cami. These are seriously fall necessities! They look so good under any cardigan!
I finished off the look with my faux Gucci belt (sorry not sorry) and these leopard slides! I break the "no mixing brown and black" rule when leopard is involved haha!
Shop This Look!

xoxo,
Lauren Emily Lindmark
Copyright © 2018 dailydoseofcharm.com