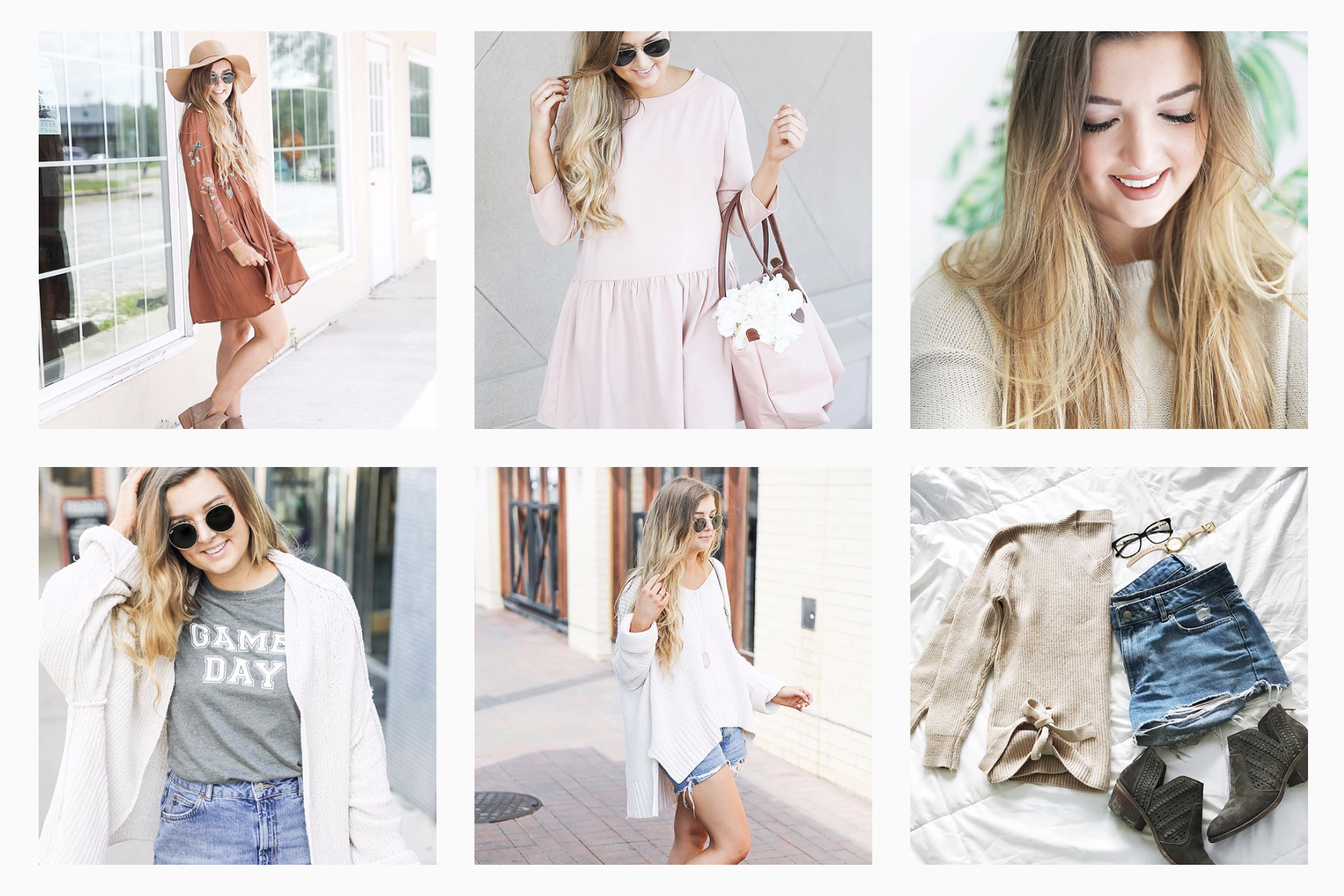 Instagram Roundup | August 2017
So I may be two weeks late, but I am back with another Instagram roundup! I love reading these on other blogs because it's an easy way to shop all their outfits. I hope you all enjoy these kinds of posts! Let me know if you want to keep seeing them in the future!
See all my posts below!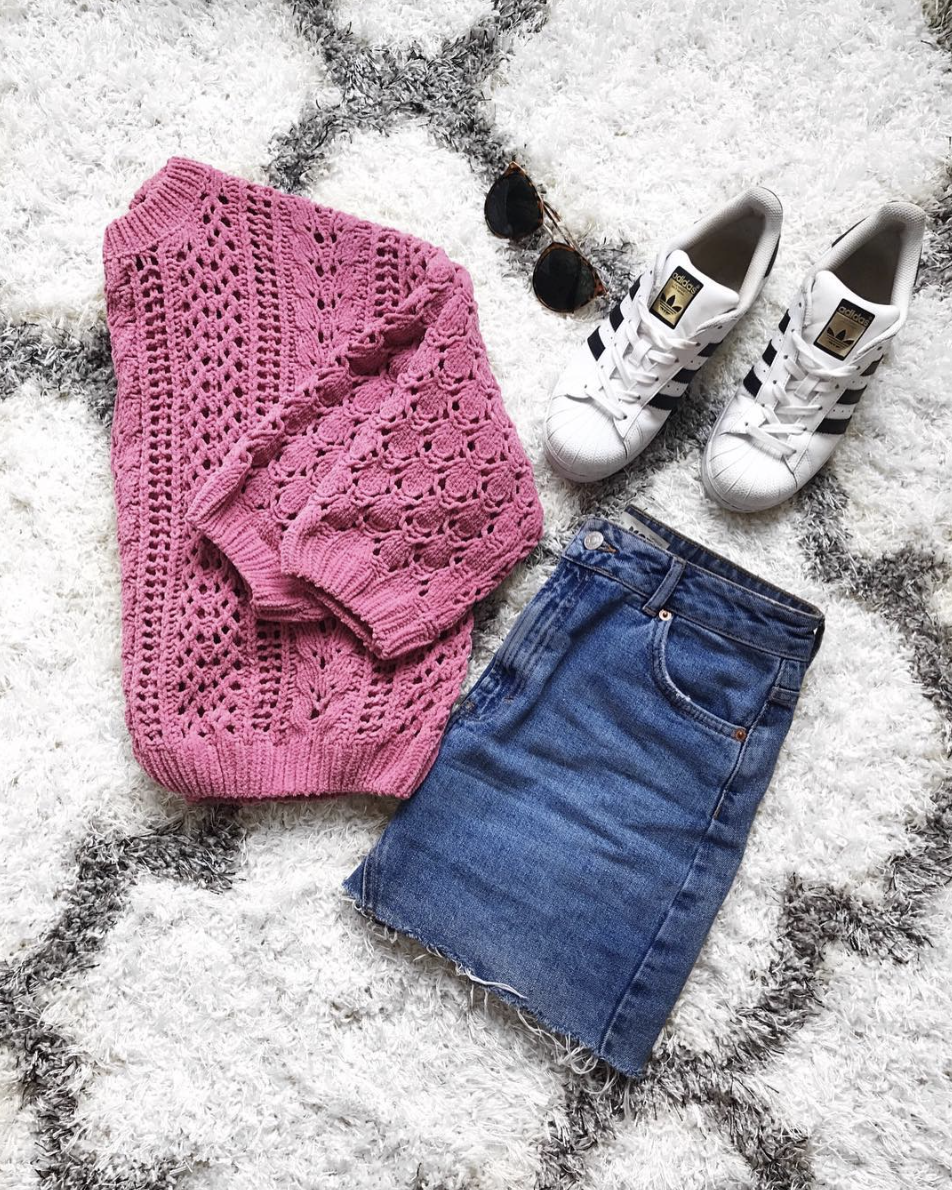 Cropped sweaters and jean skirts are my go-to outfits at the moment! I wore this look to a concert last night with some nicer shoes, but I also like that it can be casual with sneakers!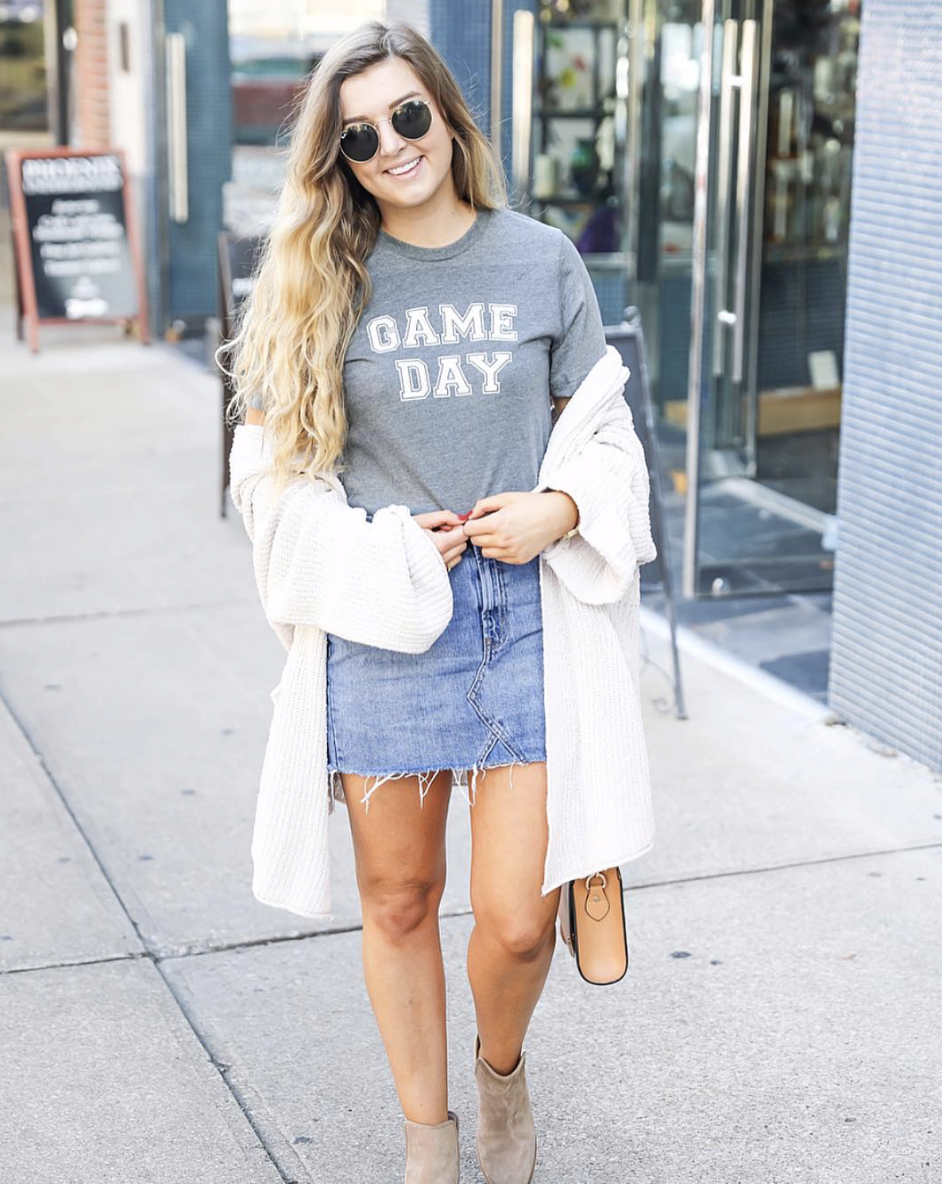 Nothing like a cute game day look! This outfit is perfect regardless of what school or team you root for! Super easy to accessorize with some fun colored accessories to match your team colors.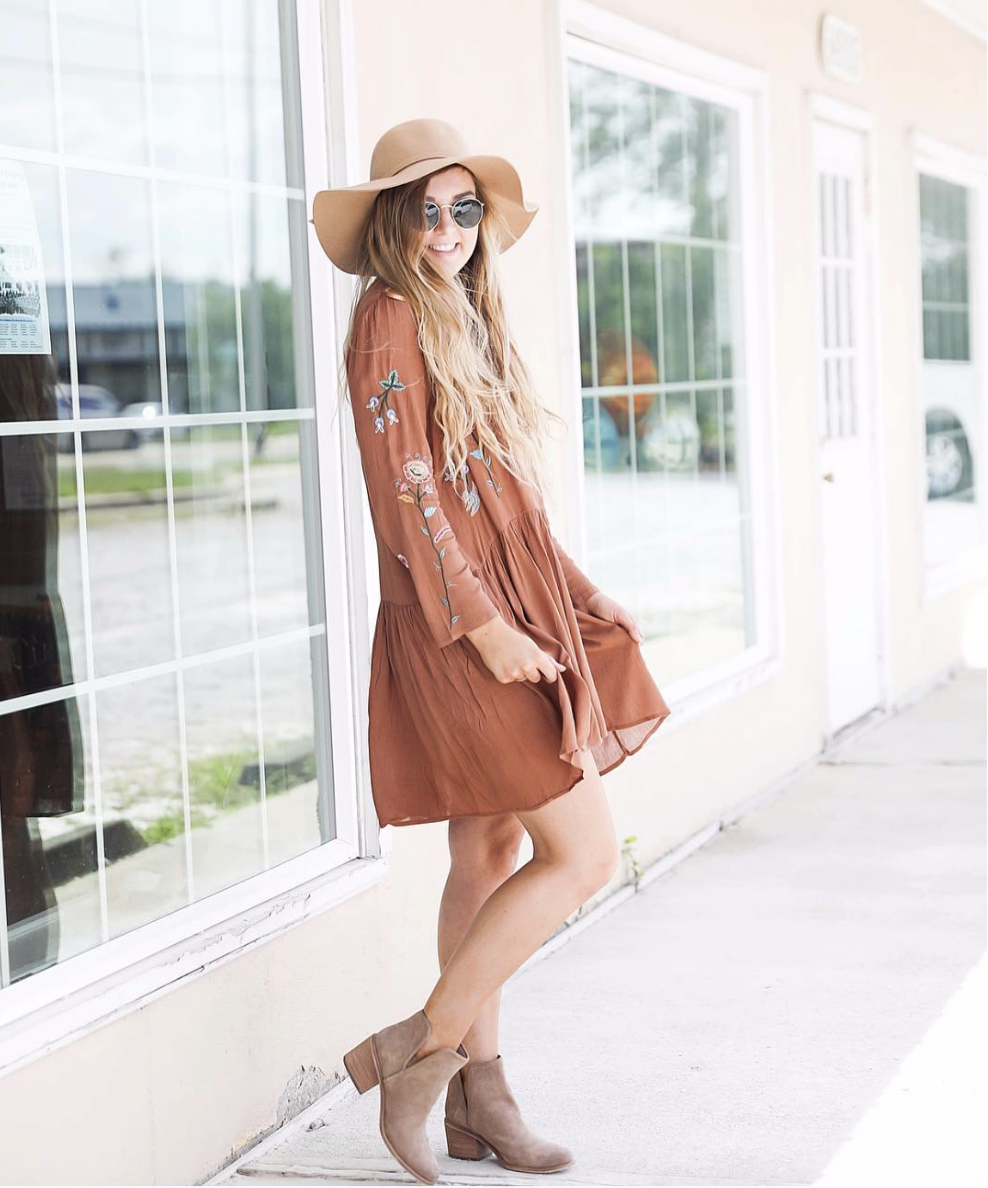 It's definitely starting to feel like fall and this outfit screams autumn to me! I love the cute color of this dress and the embroidered part is the perfect touch! I paired it with a floppy, felt hat to finish the outfit!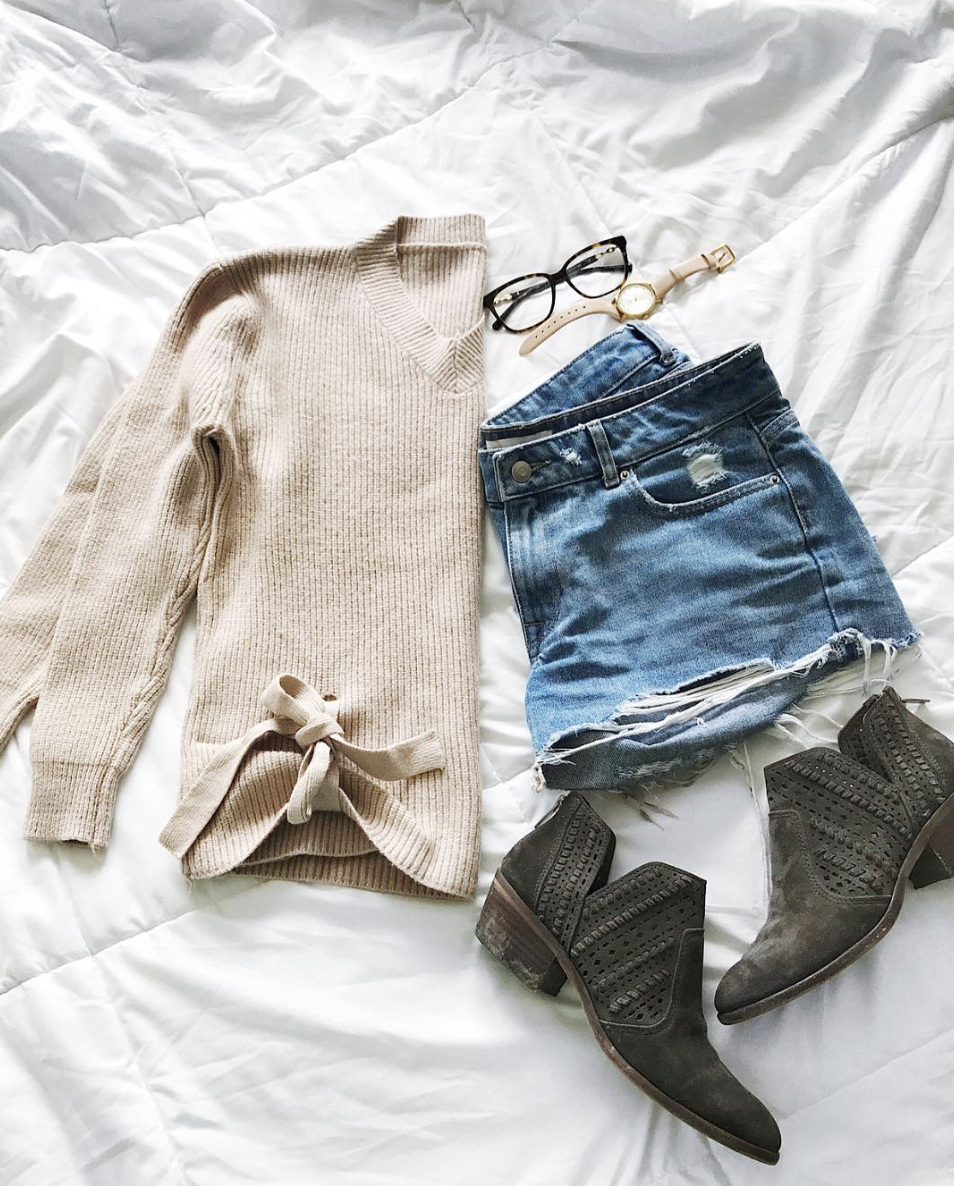 Am I the only one that is already buying sweaters?! Sorry not sorry! I love this one with the cute bow detail!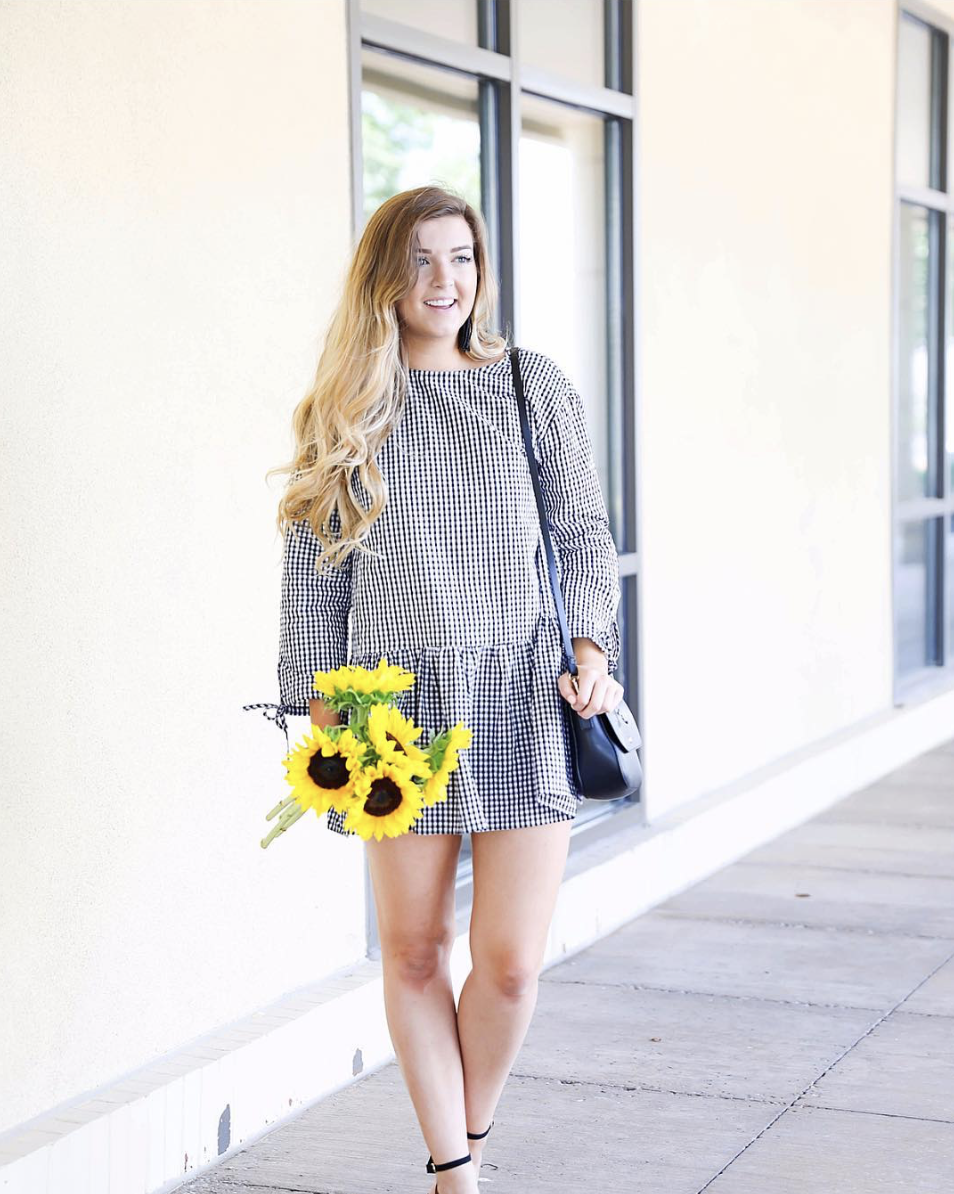 I put a quote with this Instagram post that said "I don't dress up for other people. I dress up to stare at my reflection when I walk by windows." and it may sound vain, but don't try to tell me you don't do that too haha! I just thought it was so funny!
I love this gingham dress, but my dad moved my clothes to the dryer the other day and accidentally shrunk it *sad face* …he was just trying to help so of course I wasn't mad! But I am bummed I can't wear it again!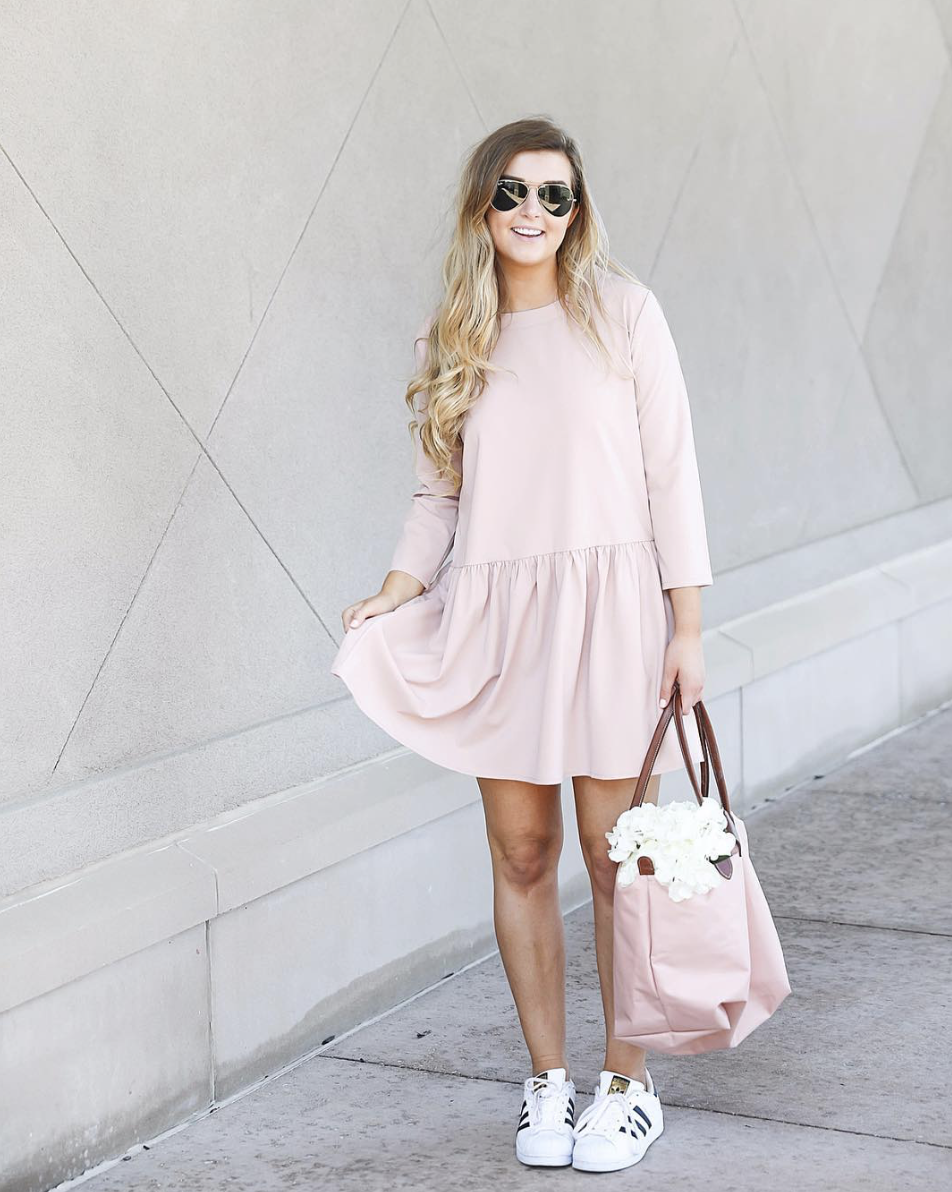 This was my most popular post of August! I understand why, it was probably my favorite outfit I wore! I love dresses with sneakers.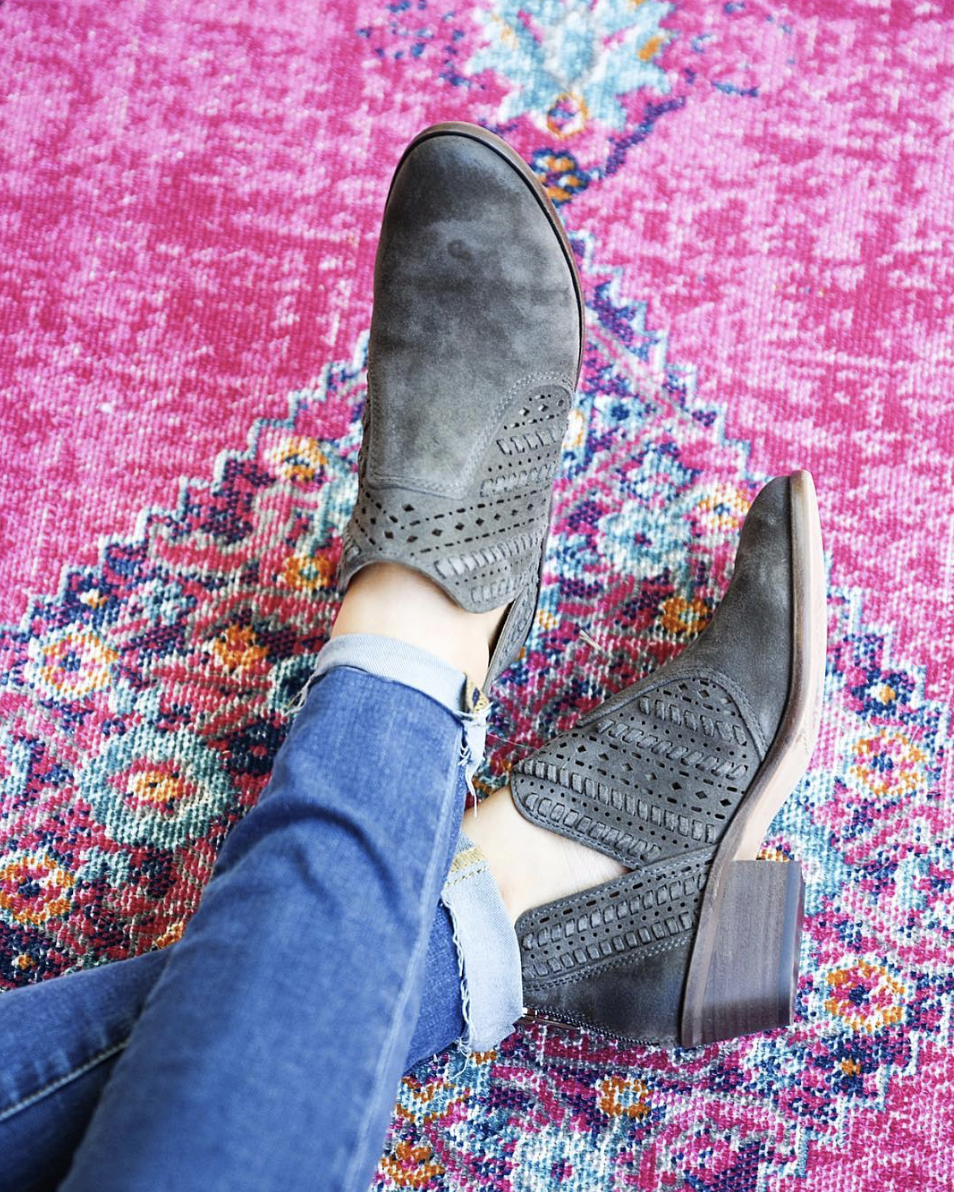 I did a full bootie roundup last month and took these shots! I love this rug so much, but have no where to put it at my parent's house right now. So I had to use it for a post since I missed it!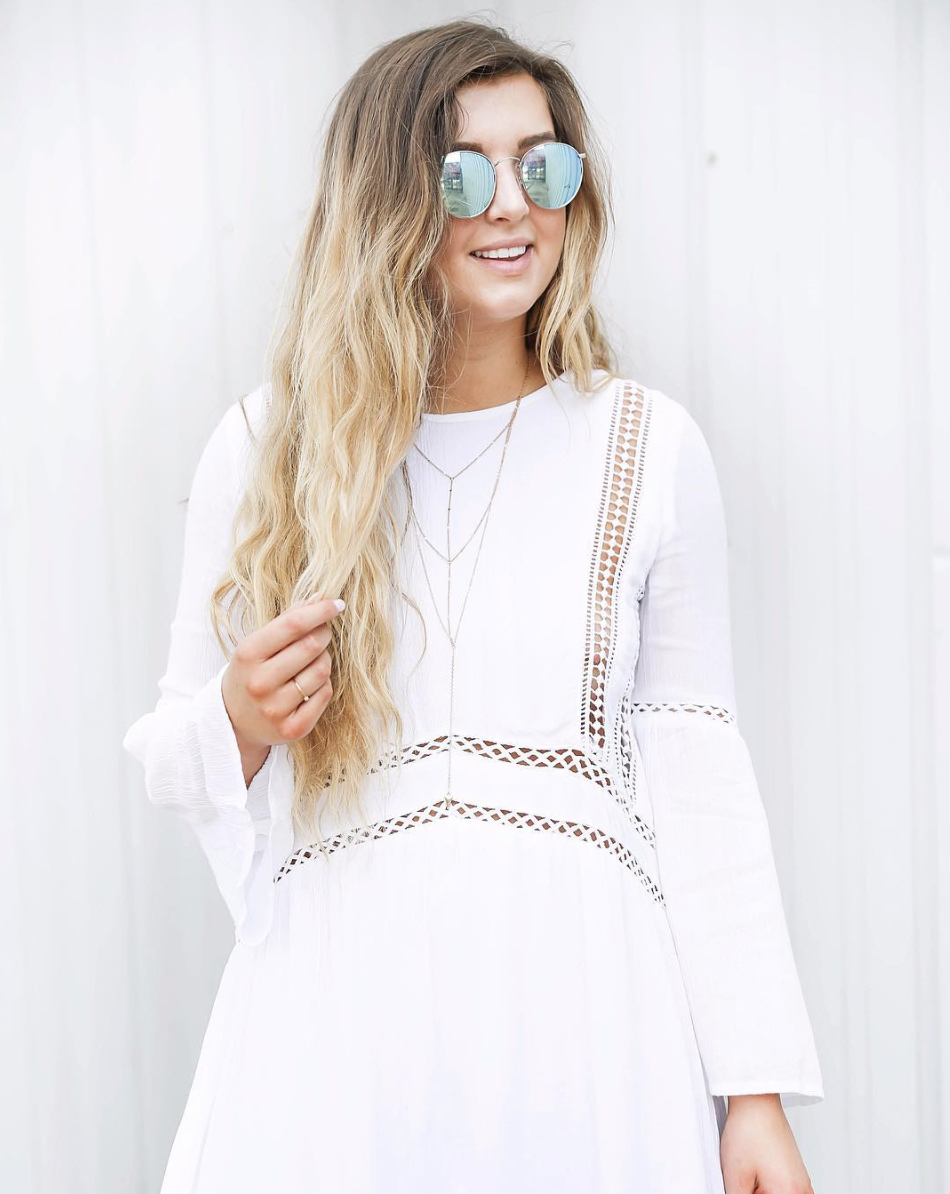 You can never go wrong with a white dress, I love this boho style one! I paired it with my favorite layered necklaces!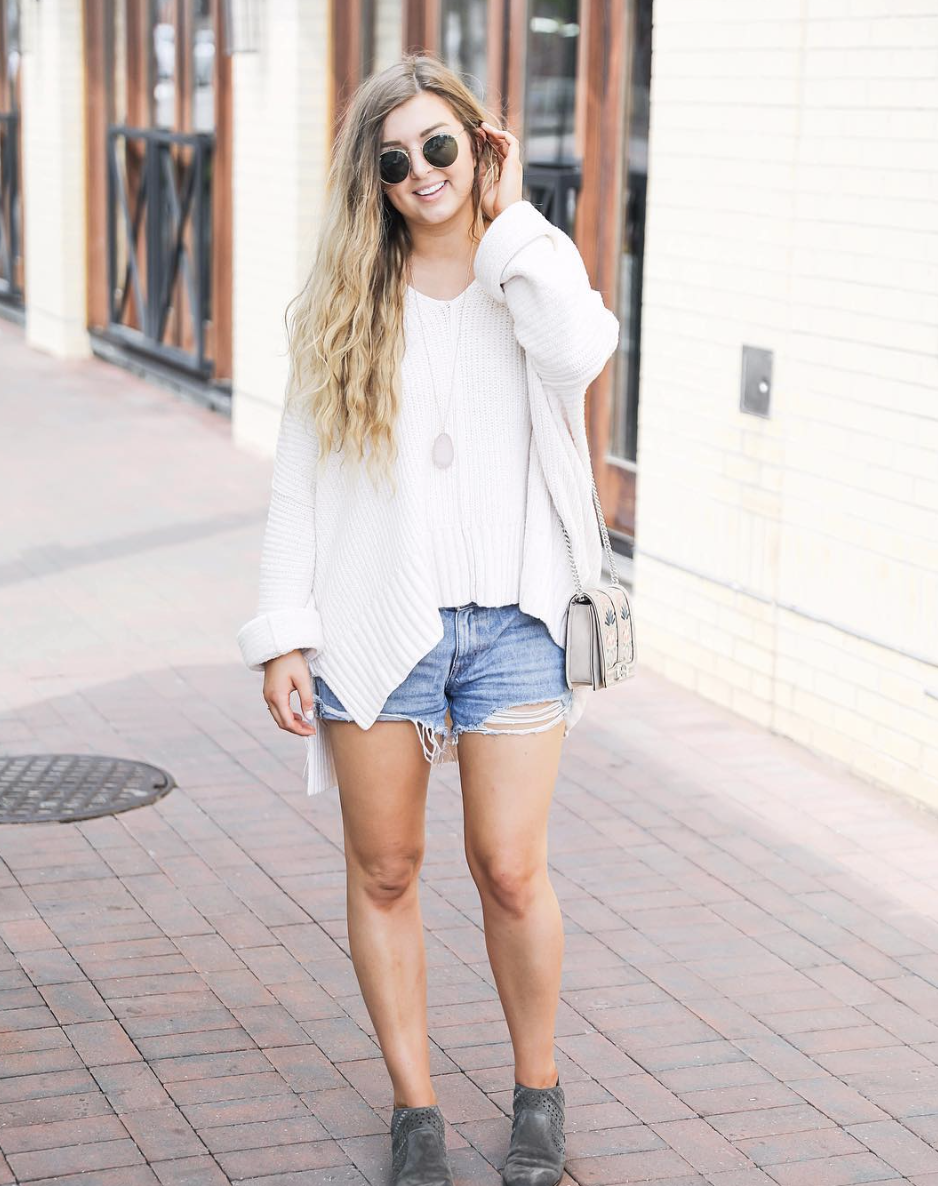 I could write another full, long, sappy post about this sweater because I just want everyone to understand the love I have for it haha! I seriously can't stop wearing it!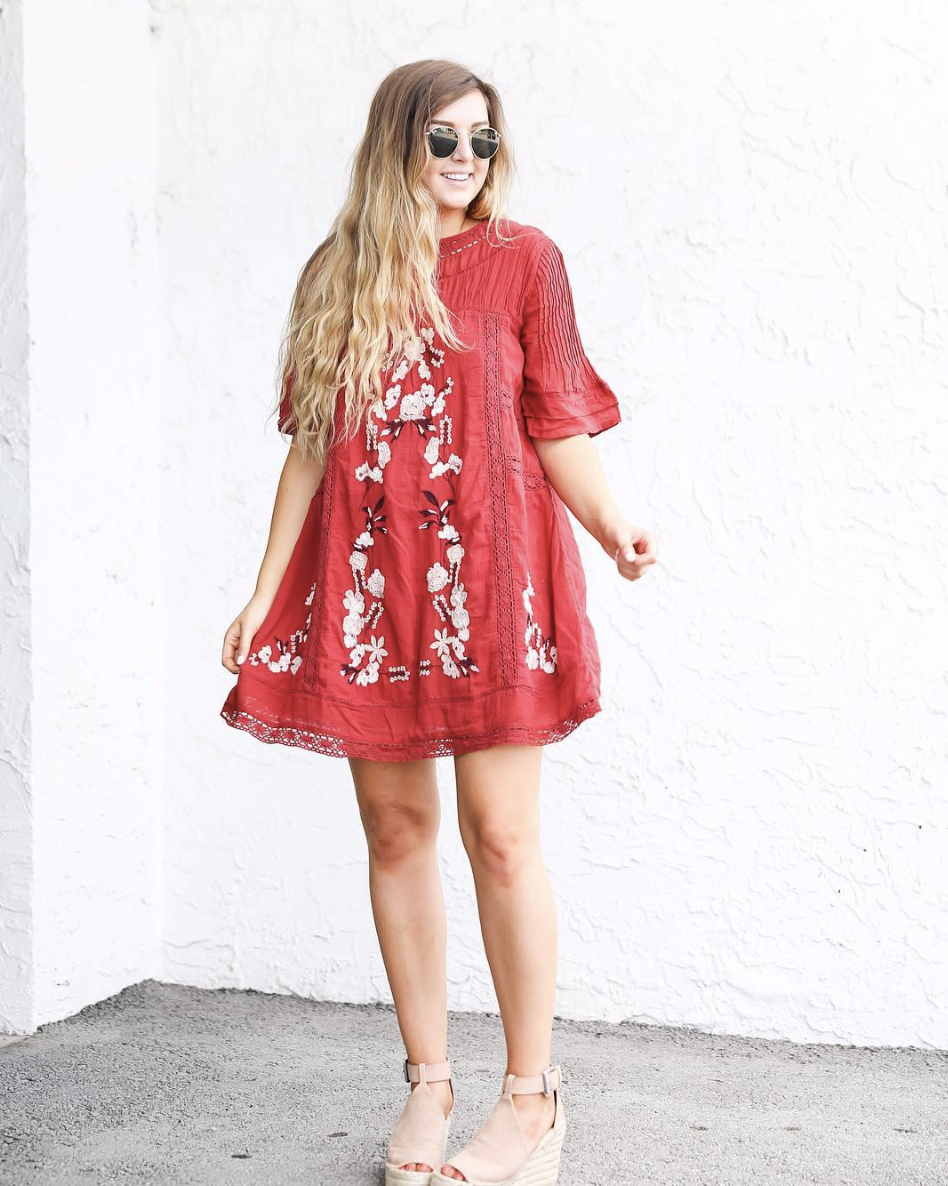 This is the perfect fall dress! It would be so cute with booties for the upcoming season! My mom wore it to a concert the other night and she loves it too!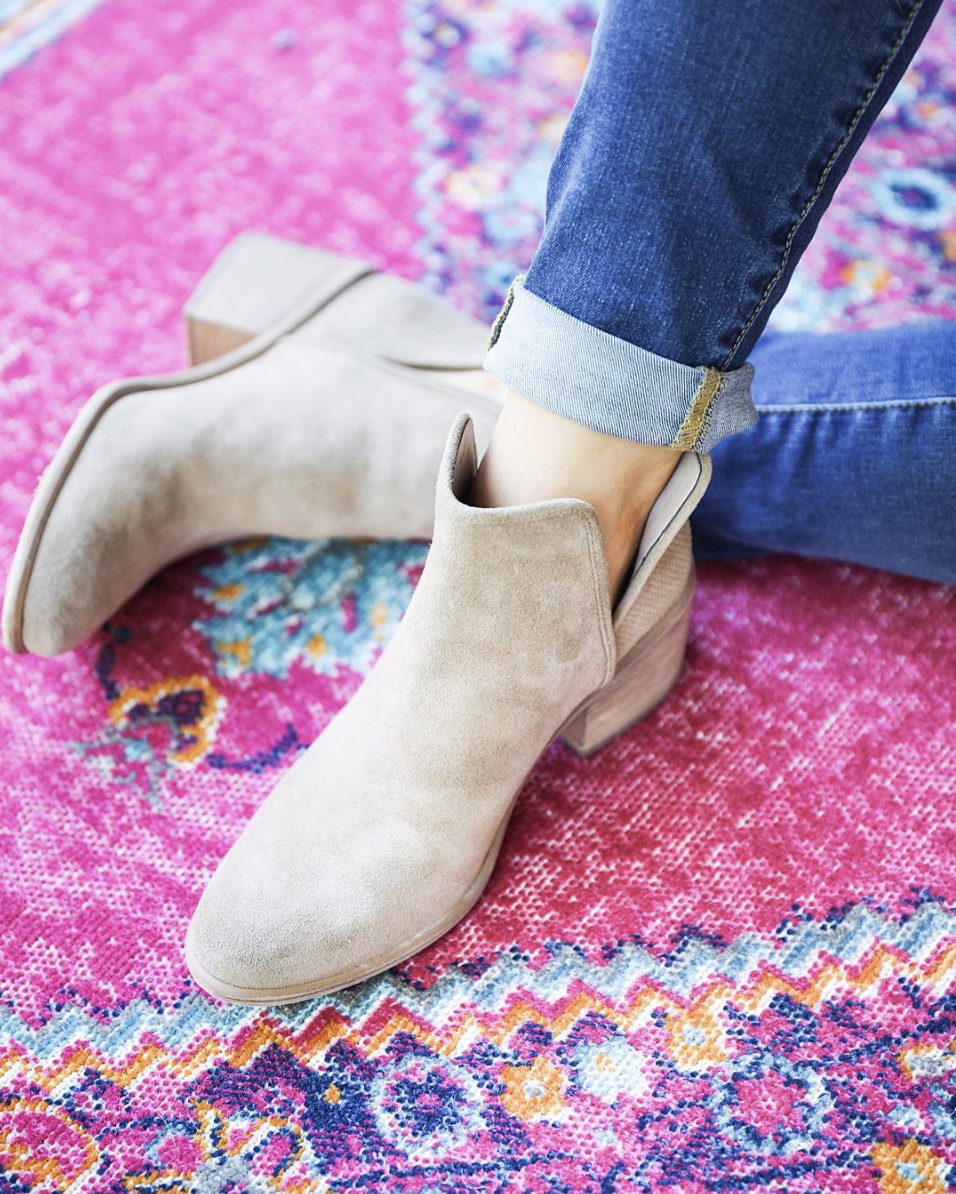 Another shot from my bootie roundup! I love these pictures for some reason, see the full post here!
xoxo,
Lauren Emily Lindmark
Copyright © 2017 dailydoseofcharm.com