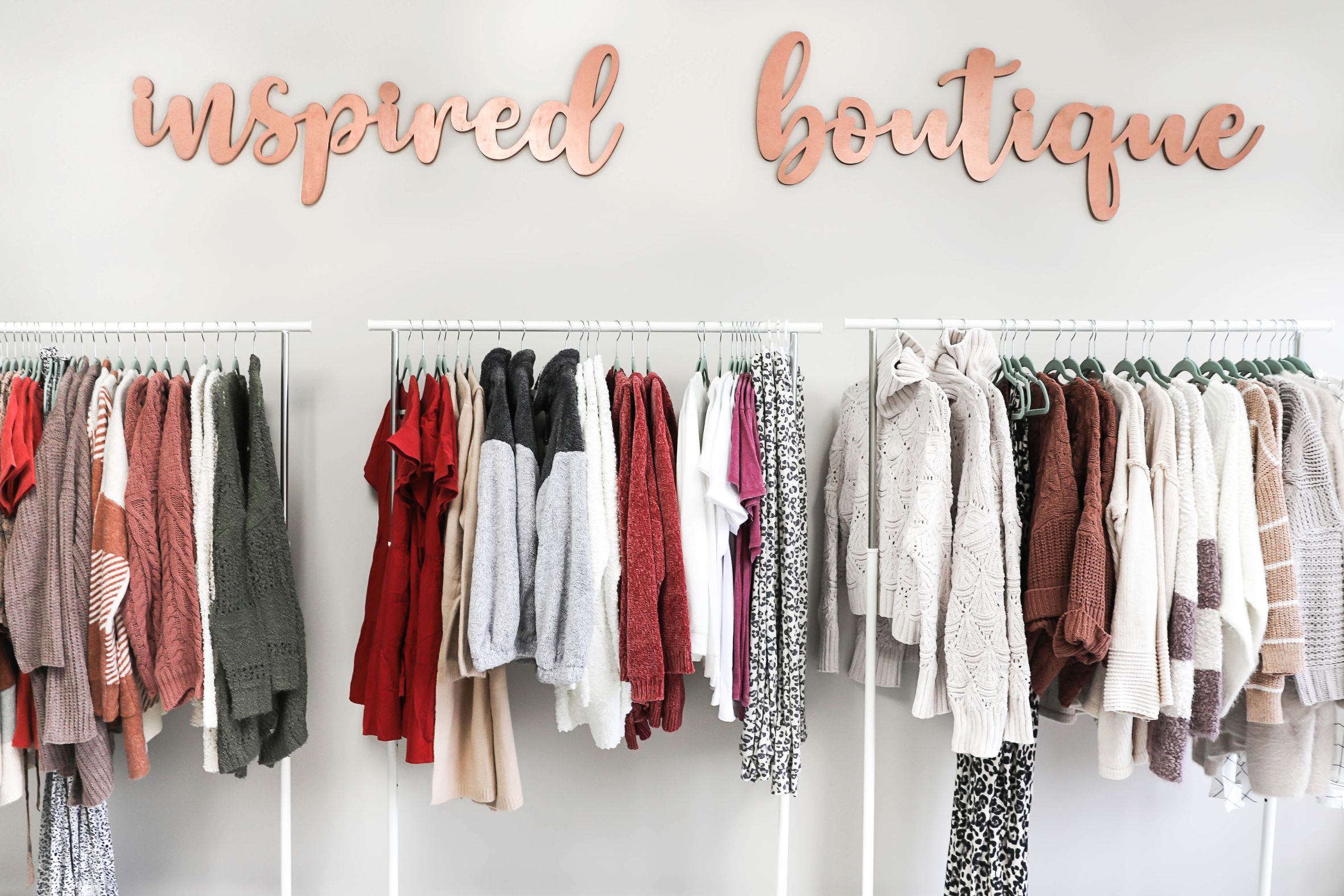 Sneak Peak at my Boutique Office | Part 1
Hey internet besties! I missed posting last week so I figured I should show you why! The last few weeks I have been getting settled into my temporary boutique office! If you have been following me for awhile, you would know that I am opening an online boutique next month called Inspired Boutique! The last few months I have been working from my parent's basement getting ready to launch. I quickly outgrew that space (or more so, my parent's were tired of me taking over their house with boxes) so I moved into a temporary office for 6 months until I am able to find a permanent space.
Because I am still living with my parents, I had a lot of unused furniture and decor from my old apartments. I decided to deck out my office so it felt like an "inspiring" space! Here are some of the first sneak peak photos! I am still working on my desk area so I want to do another update soon. I also have another office that is just full of inventory, so let me know if you want me to post a tour of that too!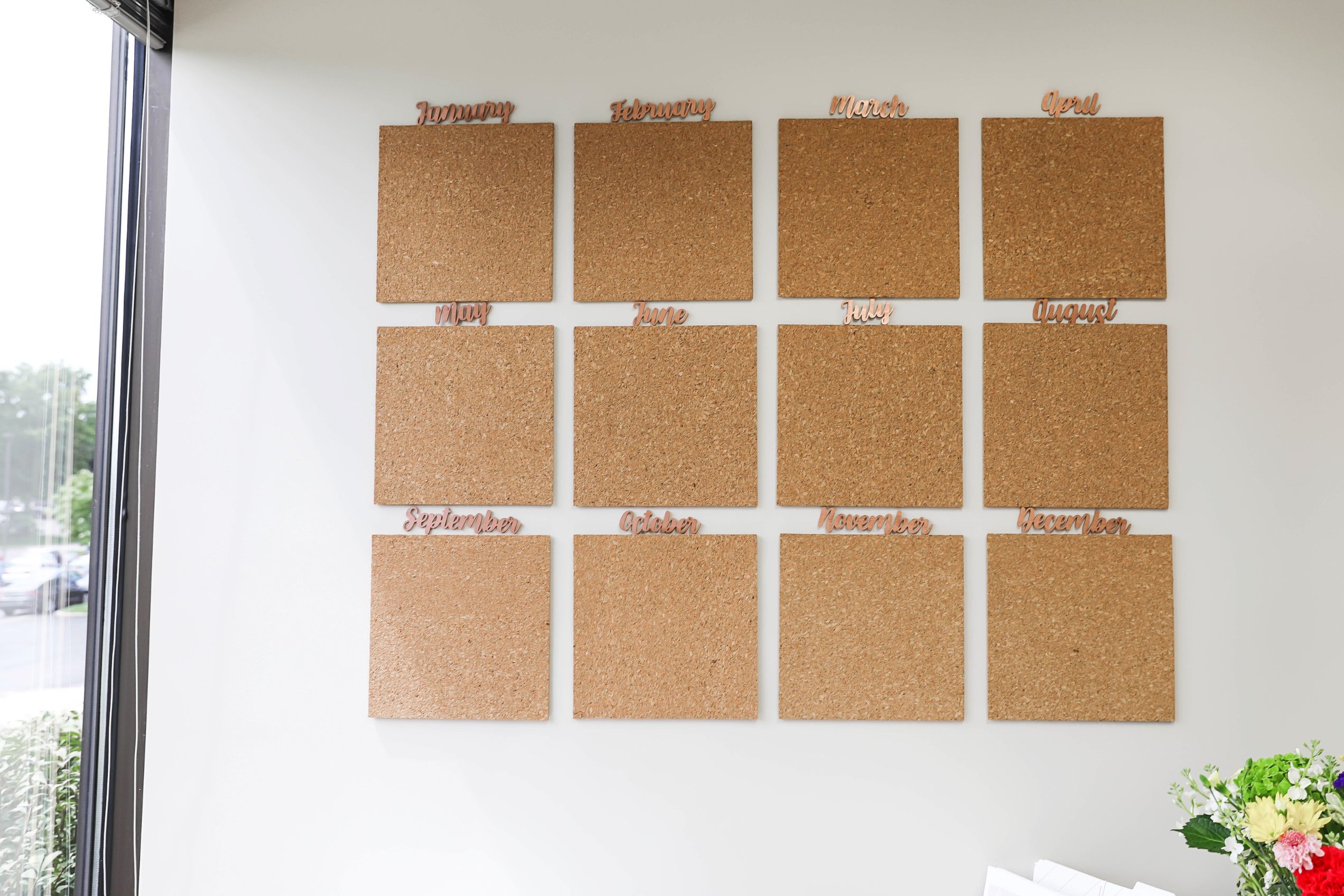 This is my vision board area above my desk, the other day I went through Instagram and Pinterest and found a ton of cute vision board photos and printed them out. Now I just need to pin them up! This is going to help me visualize what is next and plan for boutique clothing lines such as "Valentine's Day clothing" etc. I will post a photo once it's done!
| Cork tiles $11.99 per pack of four | Wooden Monthly Cutouts $14.50 for all twelve |
I have had this futon since my freshman year of college and it has just sat in storage, I decided to bring it my office because I thought it would be cool for a collaborative meeting area! I have my cork-boards above the couch (and yes, I know they aren't hung perfectly – but I already put 60 holes in the wall to get them this way so I finally settled haha). On these I have all my arrivals and what is coming. It helps me visualize what all I have!
I also brought one of my old rugs, a gold basket, and Barefoot Dreams blanket for this little area. I didn't want to buy new decor for this space, but I did purchase these pillows from Target because they were on sale!
| Cork Boards $23 each | Faux Sheep Throw $26 | White Pillow ON SALE | Pink Pillow ON SALE | Striped Pillow $20 | Geometric Pillow ON SALE | Gold Basket (similar) | Barefoot Dreams Blanket | Rug |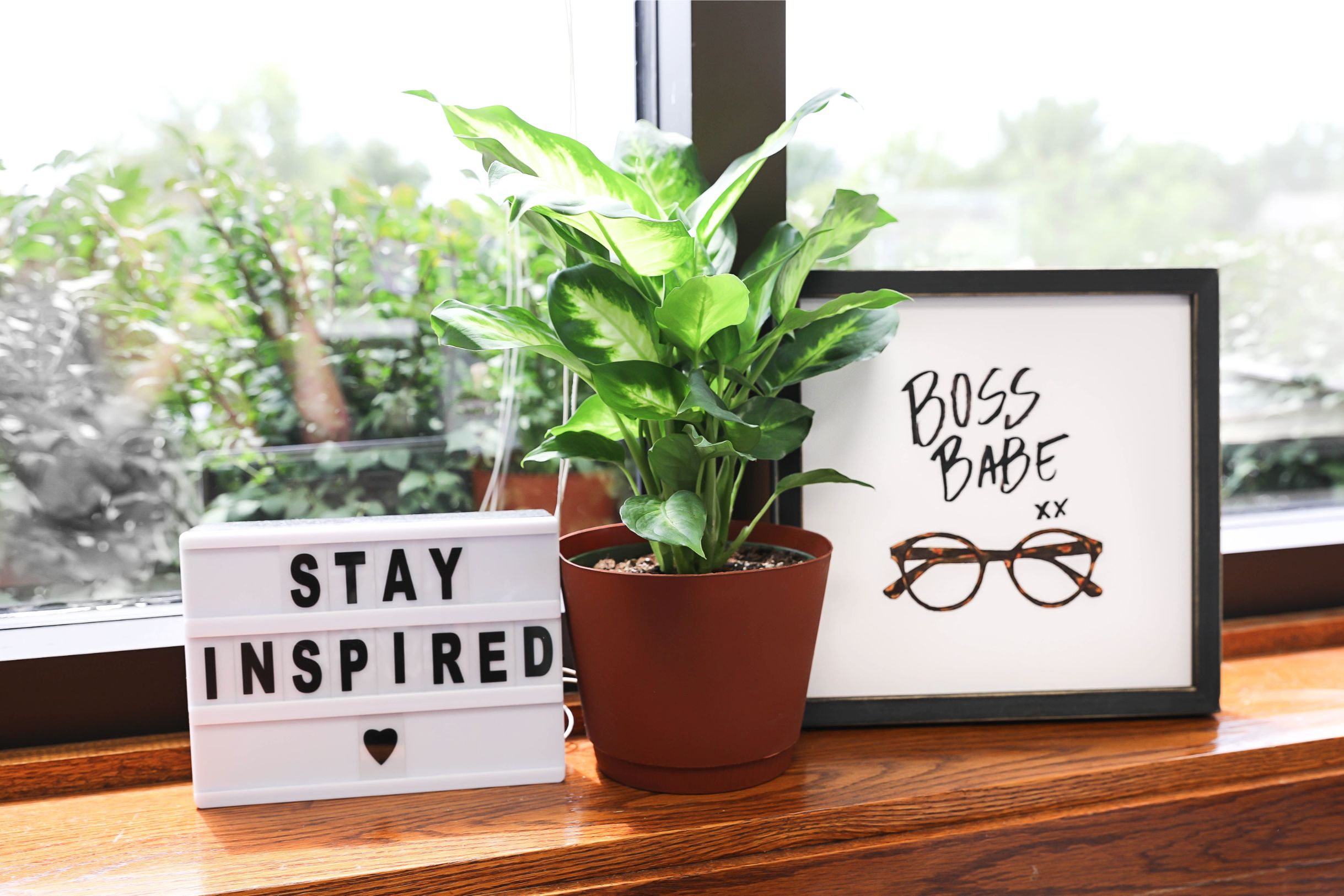 My older sis gave me that cute light up letter board and my sweet grandparents gave me that plant! I found the Boss Babe frame at Hobby Lobby for $14 and used the 40% coupon they always have online to buy it!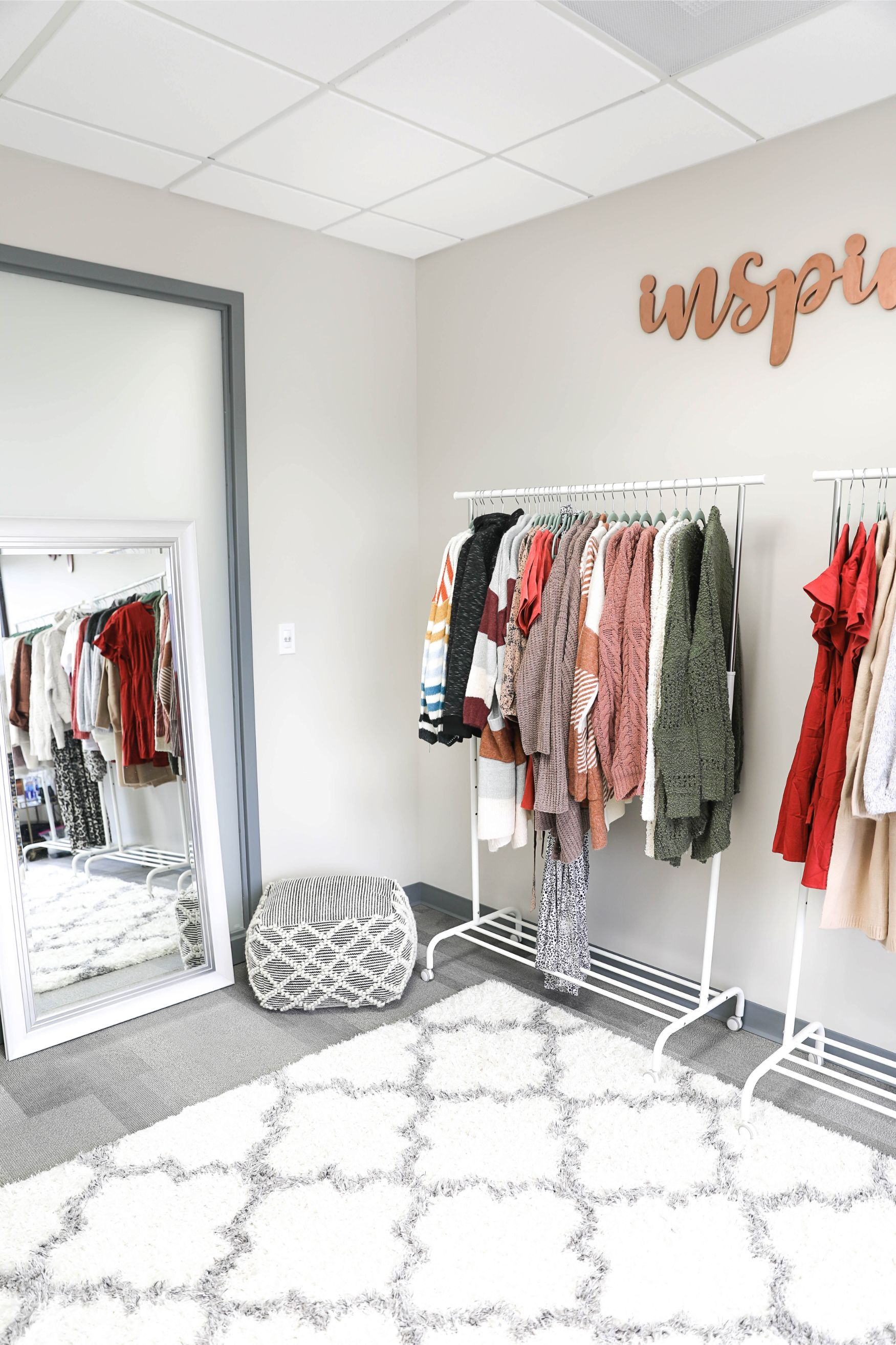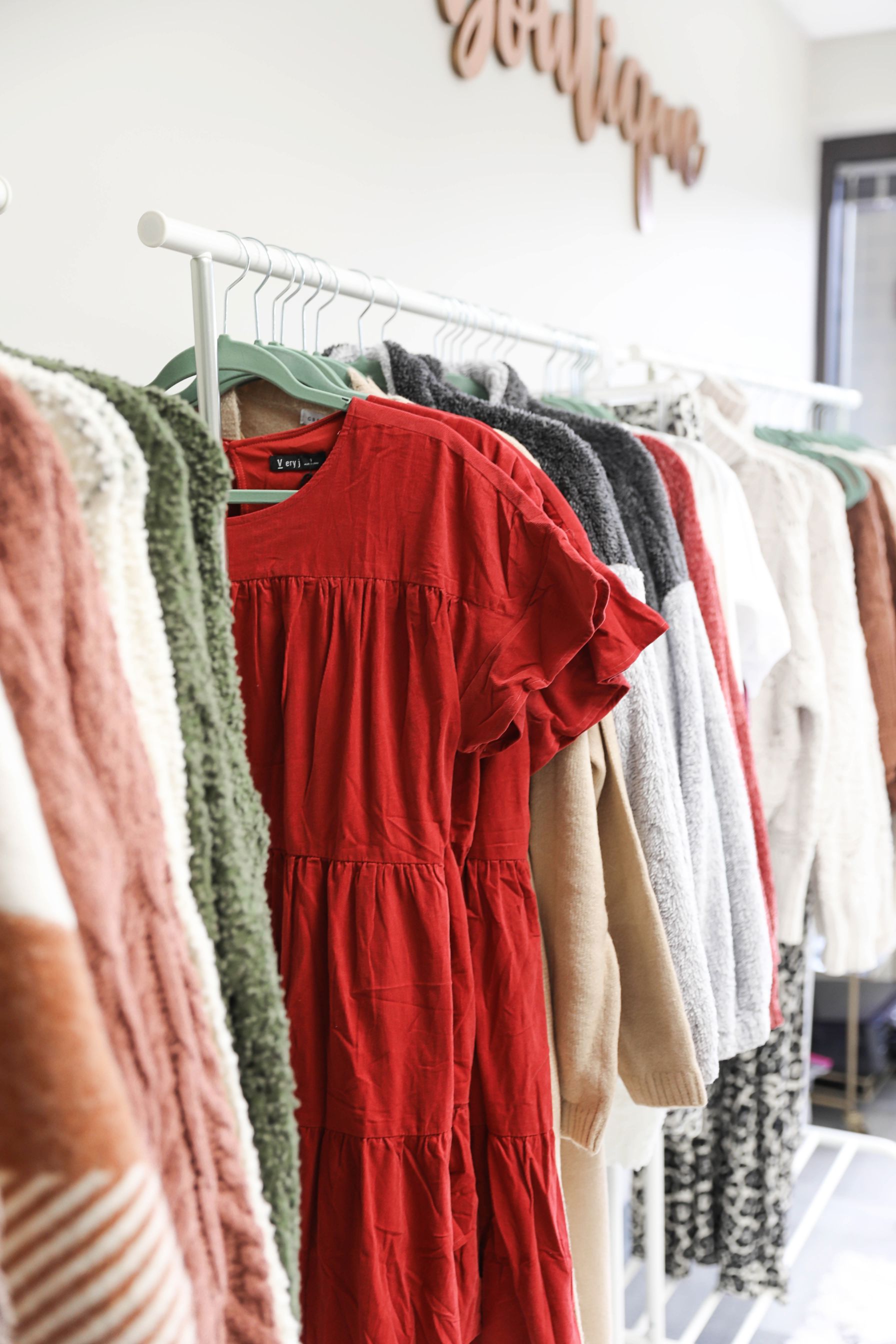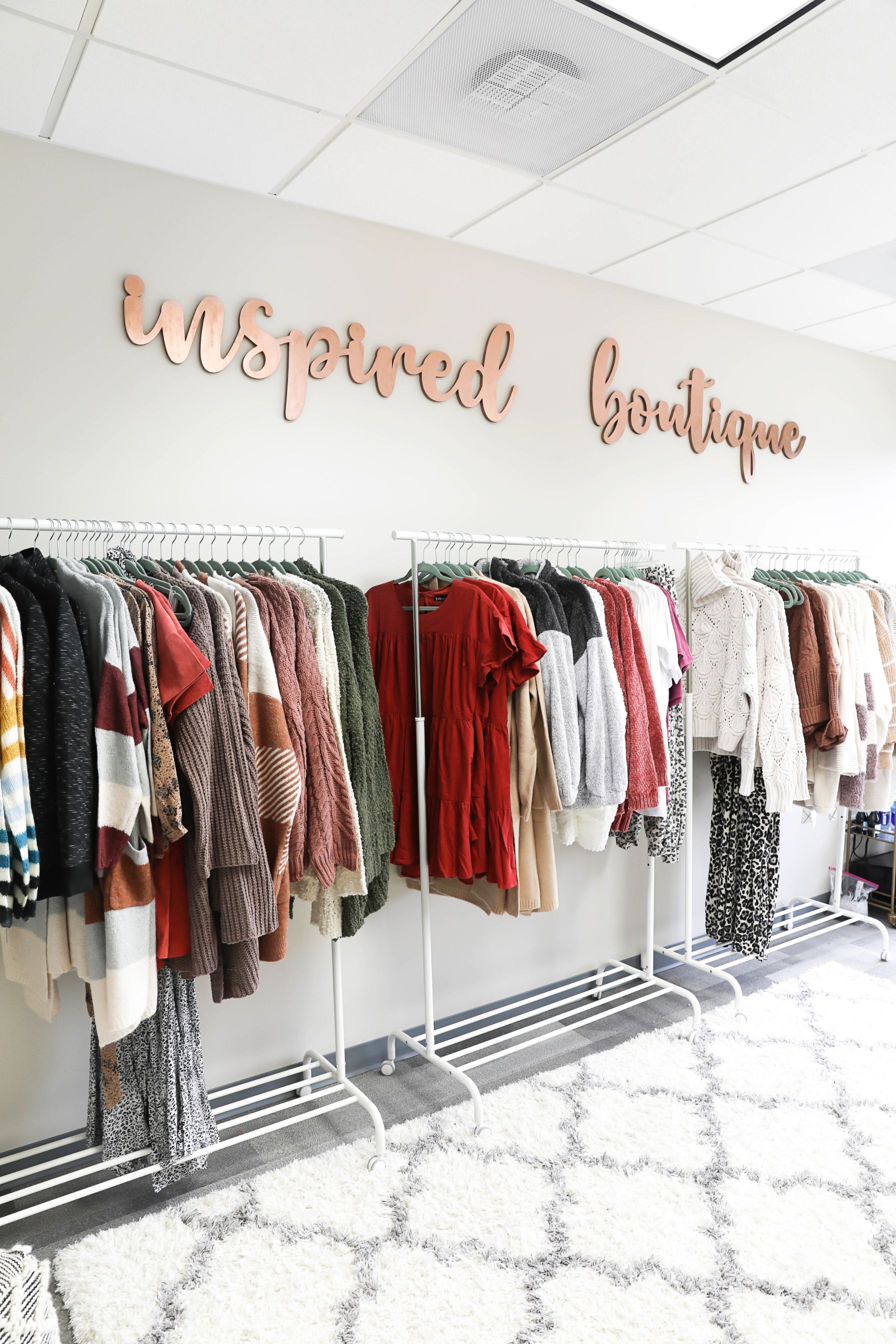 The other side of my office is where I hangup new arrivals, tag them, and add them to my inventory system. The day I shot this I only had three of each style hanging in here because I was working on a special project that you will hear more about soon! This is probably only 1/4 of our inventory though!
I have been buying $13 IKEA clothing racks for my boutique and oh boy are they cheap haha! I have to tighten them once a week! I do not recommend them if you want to keep a lot on them. Above the racks I put a cute wooden "Inspired Boutique" sign from Etsy! My mirror, decorative pouf, and rug I brought from my house!
I also have a desk area and fridge, but to be honest it was all a disaster with piles of invoices, sticky note reminders, and random things I need to take care of. So I will post about that in part 2!
I hope you guys enjoyed this! Happy Monday!
xoxo,
Lauren Emily Lindmark
Copyright © 2019 dailydoseofcharm.com