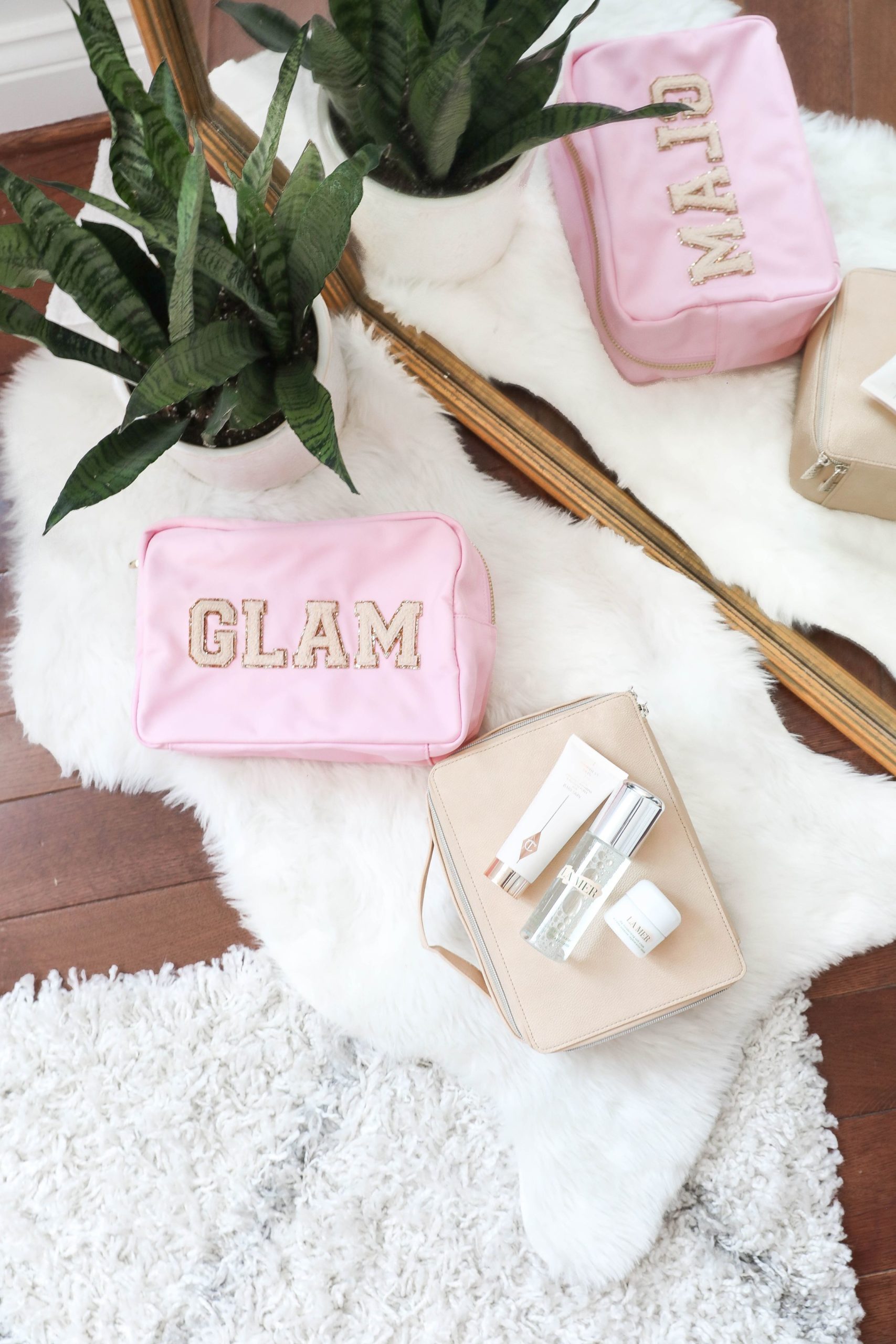 Spring Beauty Favorites + What's in My Beauty Fridge
You guys, I have purchased so many beauty favorites lately that I need to share! So, that is what I am doing today! Now that I have more time at home, I have been focusing a lot of self care. I wanted to share an update on all my long-time favorites, as well as few new ones. I am also updating you all on what's in my beauty fridge since it's been awhile since I talked about that! Keep reading below!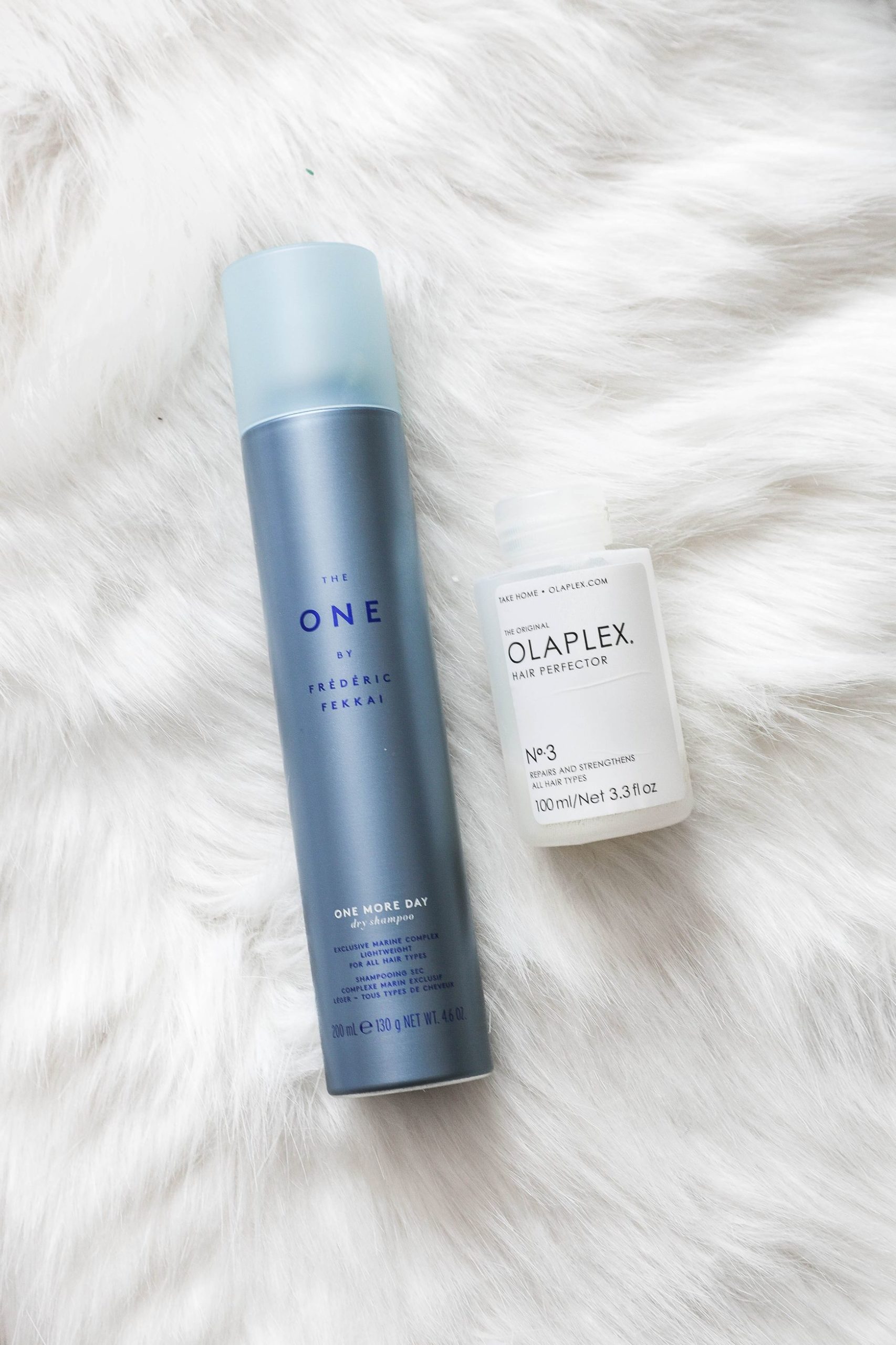 | Dry Shampoo | Olaplex Hair Treatment |
Two of my newest hair favorites were both purchased in the last 6 months and been used non-stop! This dry shampoo is amazing. I actually first tried it last winter when I ran out of my dry shampoo and went to borrow my mom's. This is what she was using at the time, so I tried it and fell in love! I am on my third or fourth bottle now! The Olaplex I also discovered at the end of last year from my hair stylist. This treatment is amazing for dry hair, especially with my extensions!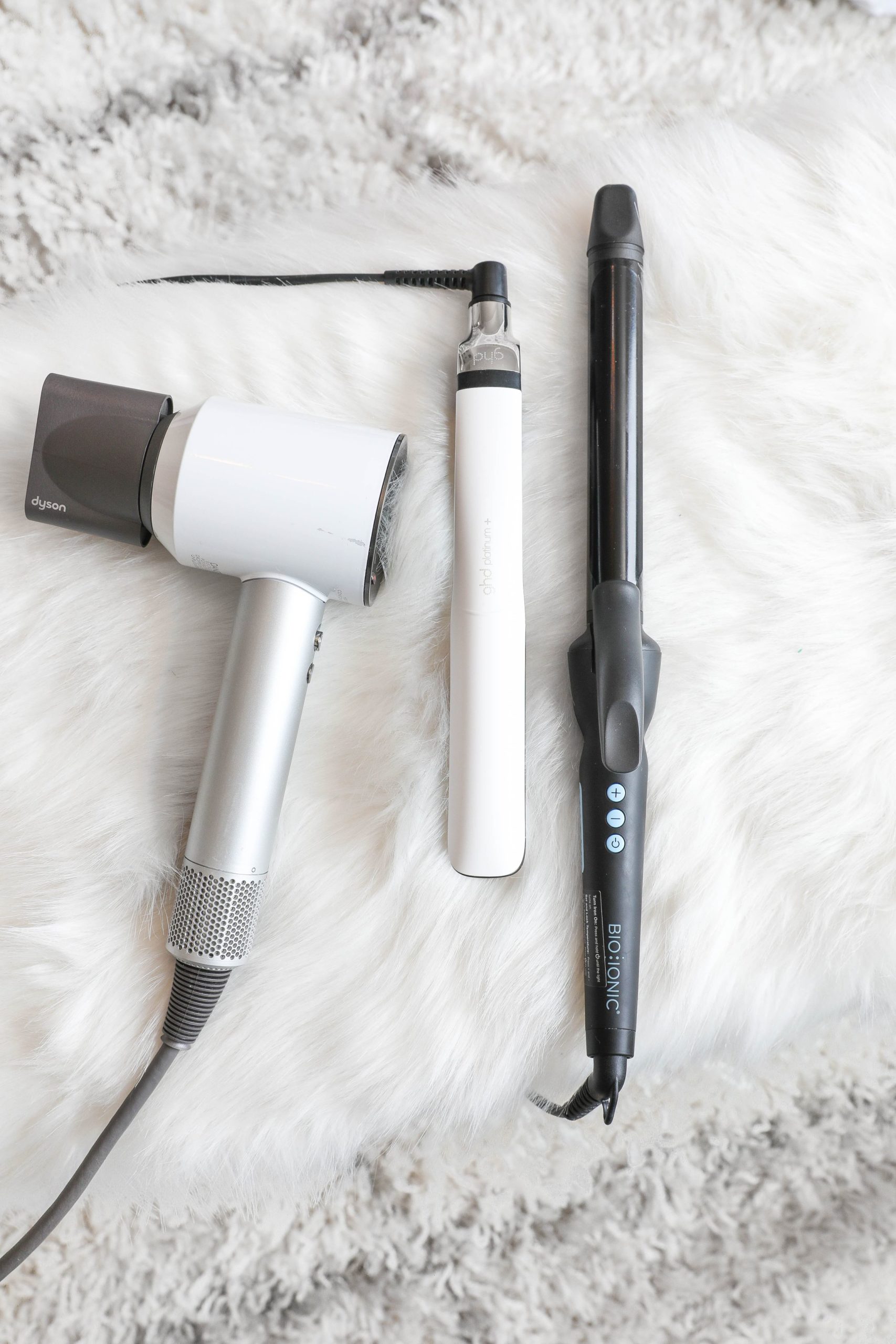 | Dyson Blowdryer | GHD Platinum Straightener | Bio Ionic 1″ Curling Iron (found it on sale!) |
As for hair tools I am loving, I got the Dyson Blowdryer for Christmas and am obsessed! This is another thing I was stealing from my mom for awhile before I got mine, I swear once you try it you never want to go back! I also purchased a new curling iron from my hair dresser this year that I have been loving, it's by Bio Ionic and it's changed the game for my curls! The last, and newest, purchase is this GHD straightener. I had (shocker) been borrowing my mom's and finally splurged on my own. Haha, are you sensing the theme of me finding all my favorite beauty products because of my mom?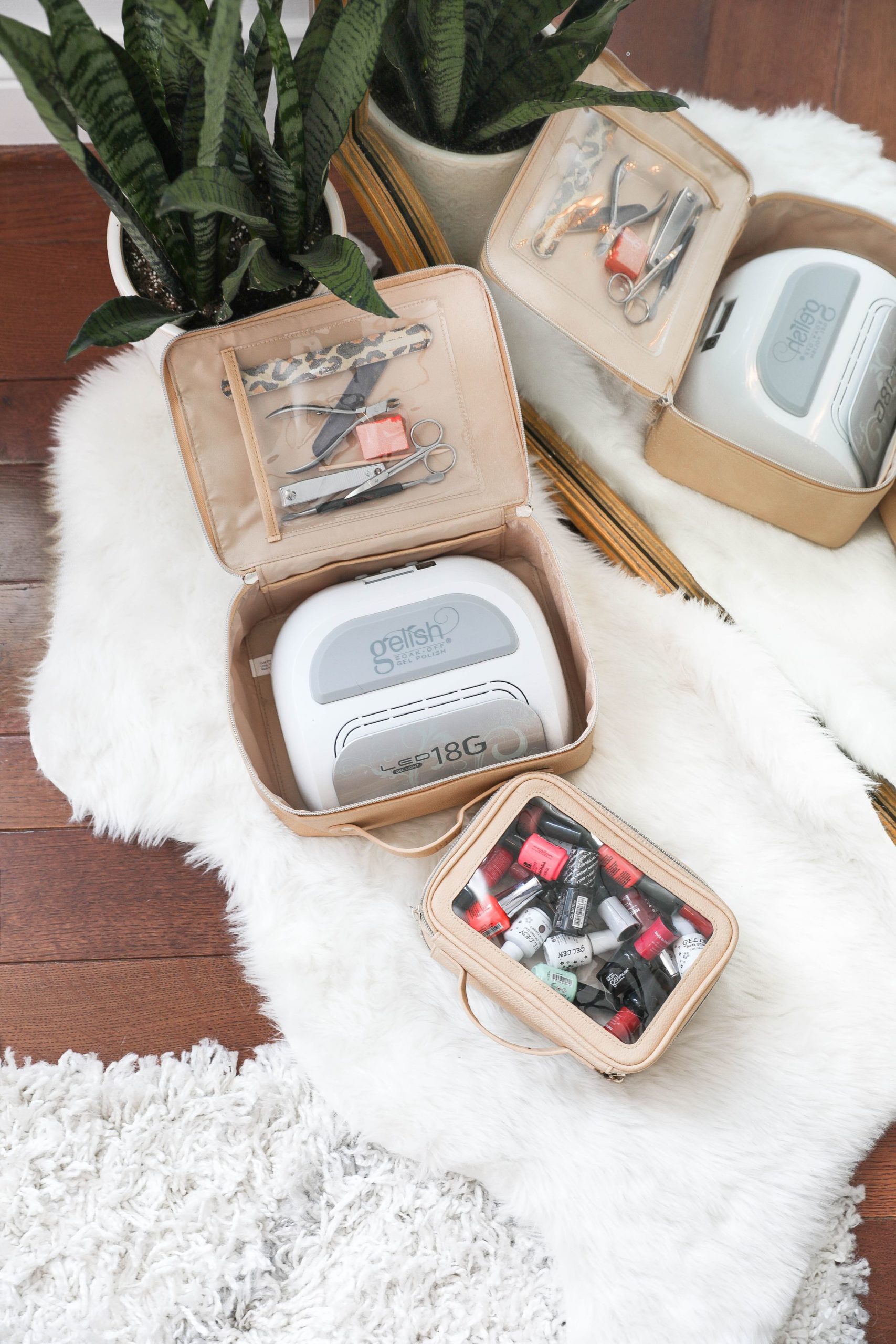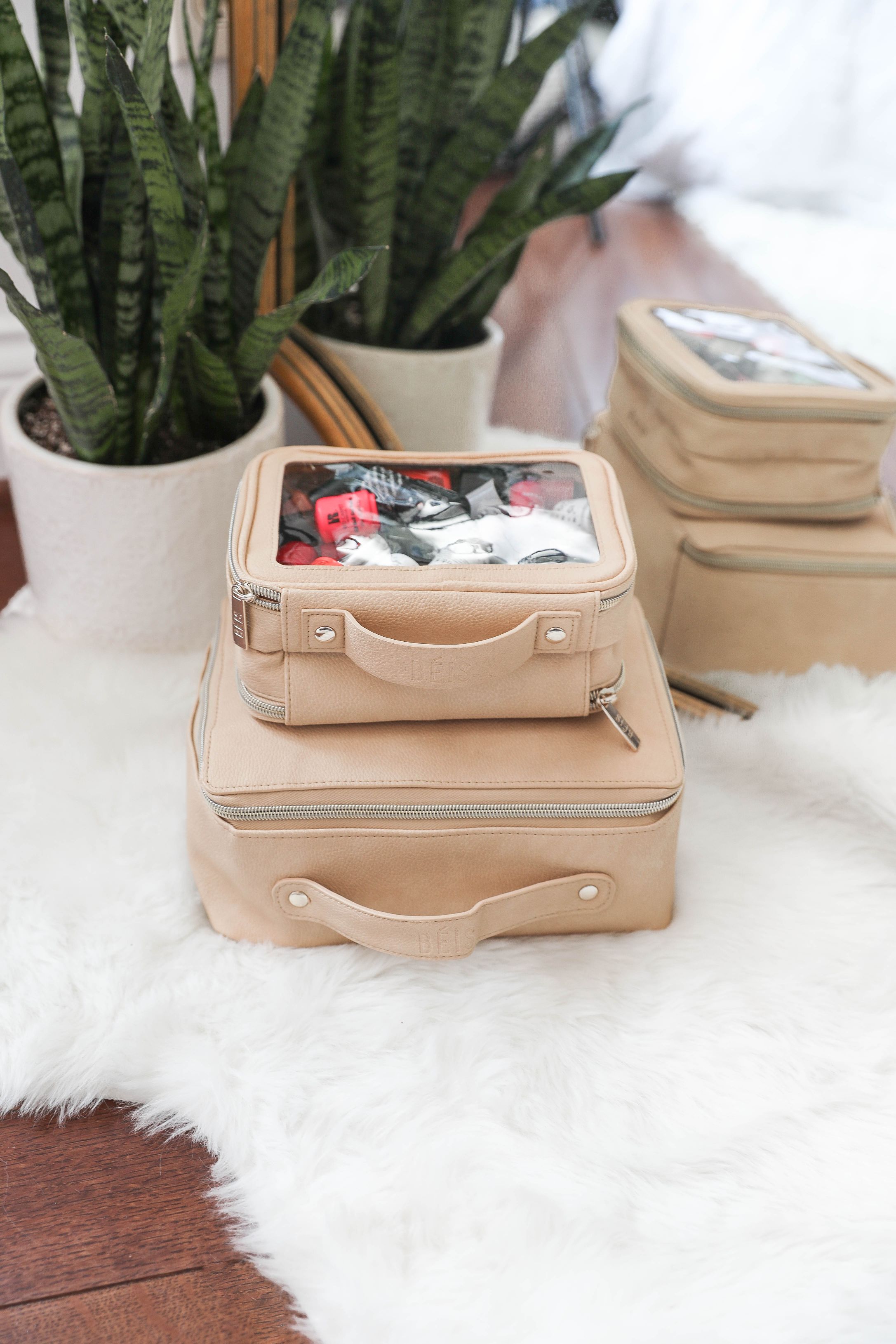 | Larger Beauty Bag | Small Clear Beauty Bag | Gelish Nail Light |
I shared these adorable beauty bags on my stories the other day and I am still obsessed! My gel nail collection had been crazy and messy for awhile, so I finally sat down and alcohol wiped all the sticky nail polish bottles and moved them into these cute bags! I have been using an at-home gel kit for almost three years now and it has saved me so much time and money! I used to use the Sally Hansen Gel Kit, which was okay, but only four of my fingers fit in comfortably at the same time. It finally broke, so I got this nicer light for Christmas! I buy most of my polished from Ulta or Amazon.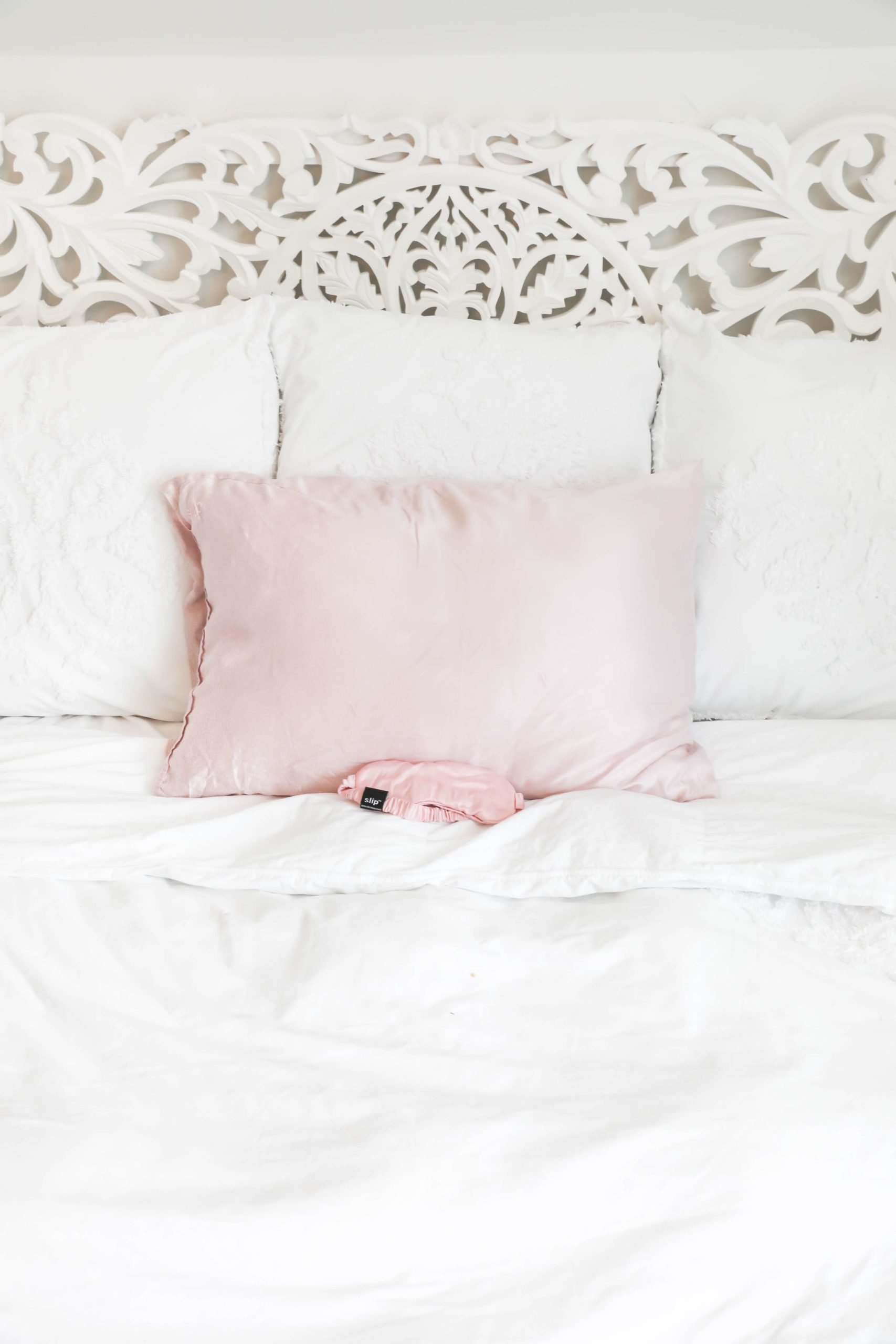 | Slip Pillowcase | Slip Eye Mask |
I have been using a Slip pillow for a few years now and it's the best! Super cozy and protects my hair and skin while I sleep. I now have pillowcases on both of my pillows and I also own two masks that I use for traveling! They are both safe on my eyelash extensions too. I really want this marble slip mask now!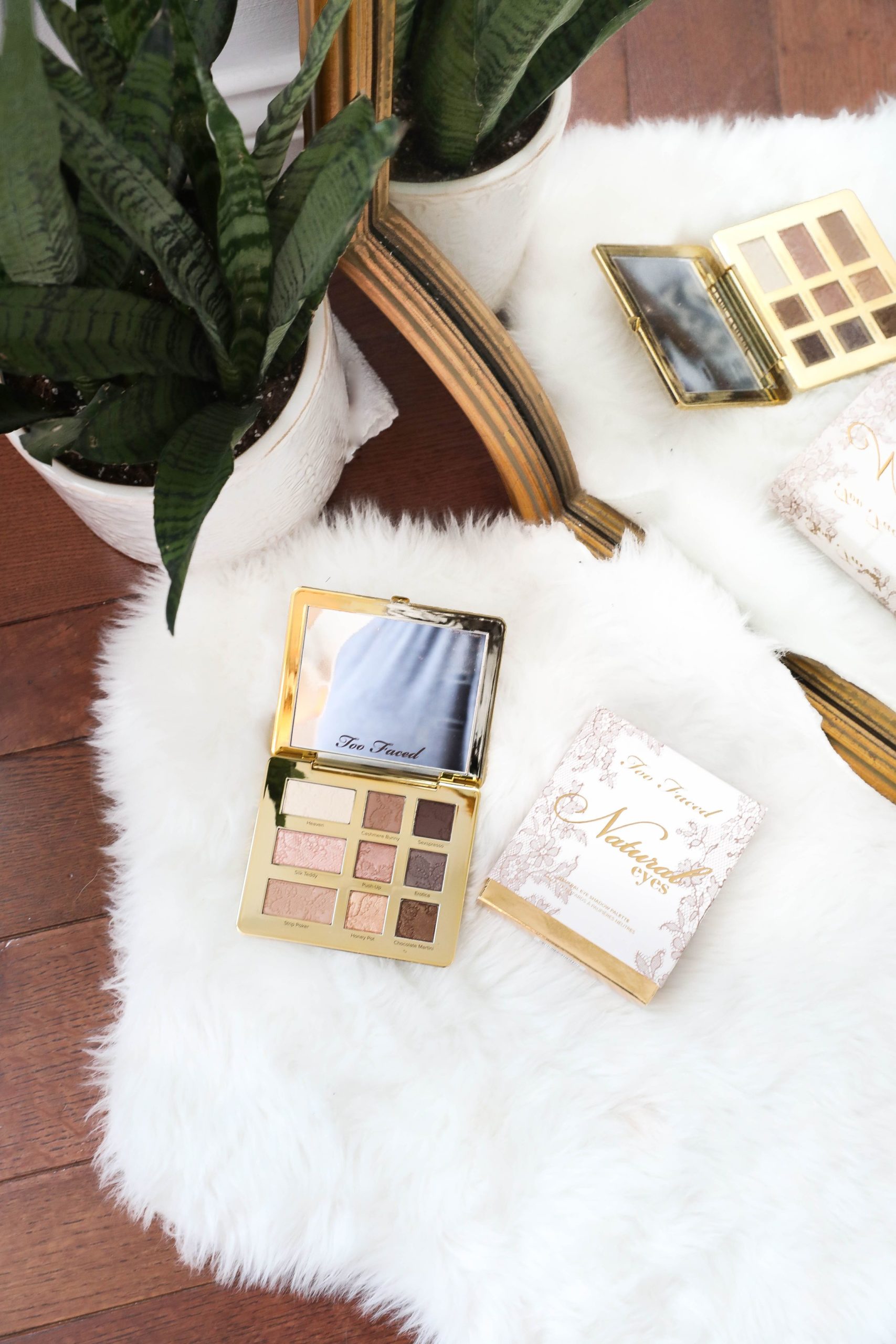 | Too Faced Eyeshadow Pallet |
I finally got a new eyeshadow pallet! I have used the same pallet for my "everyday look" for years and needed a fresh one, so I found this cute Too Faced one the other day and decided to go for it! I am really excited about it!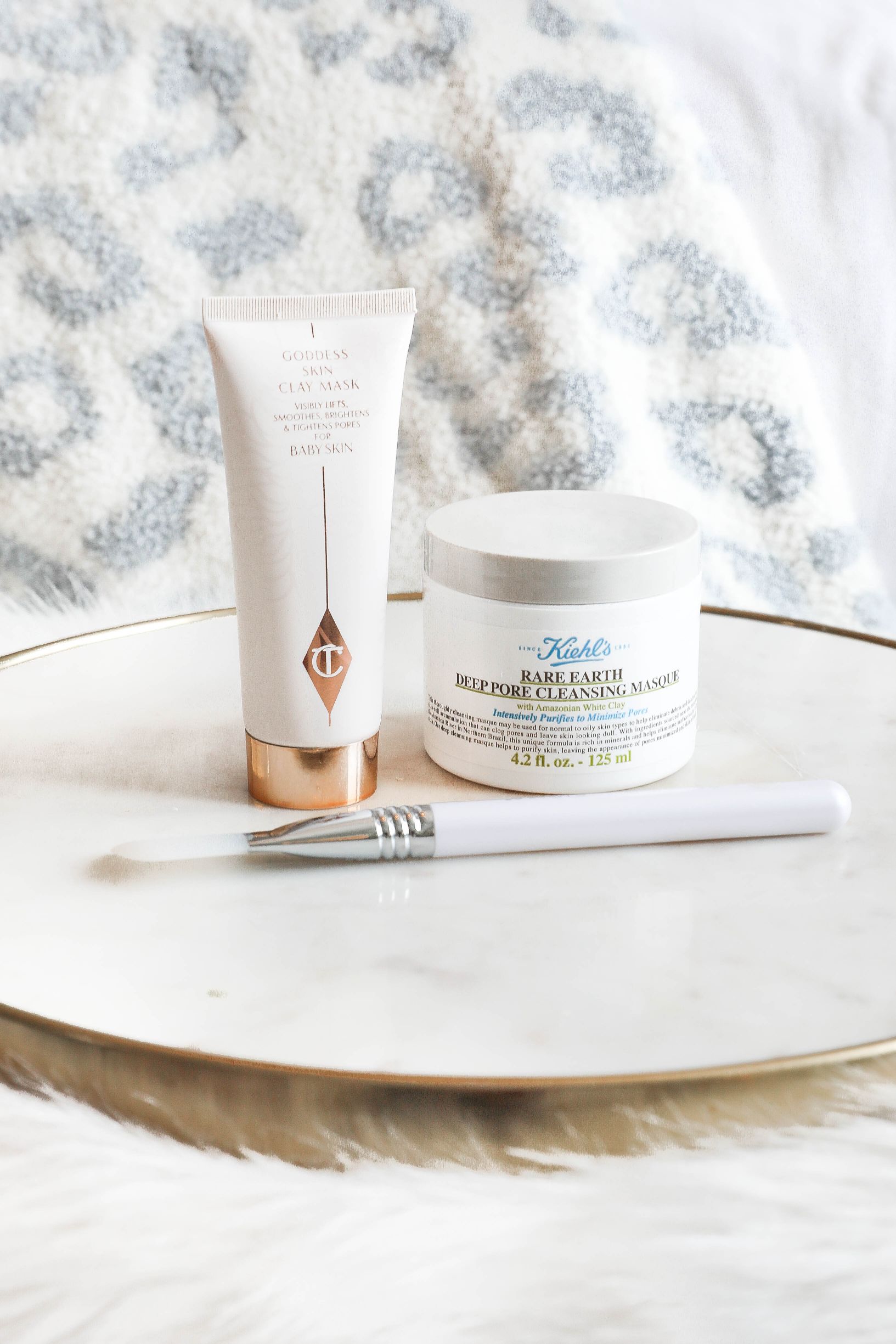 | Goddess Skin Clay Mask | Kiehl's Rare Earth Deep Pore Cleansing Mask | Silicon Brush (similar) |
My newest face masks! The Goddess Skin Clay Mask is one I have used for a few years and needed a fresh tube. I am obsessed with it and love wearing it overnight! The Kiehl's Mask is amazing for deep cleansing your pores and makes your makeup go on even smoother! I also bought a silicon makeup brush because I didn't own one. I feel like I am getting a facial when I used it!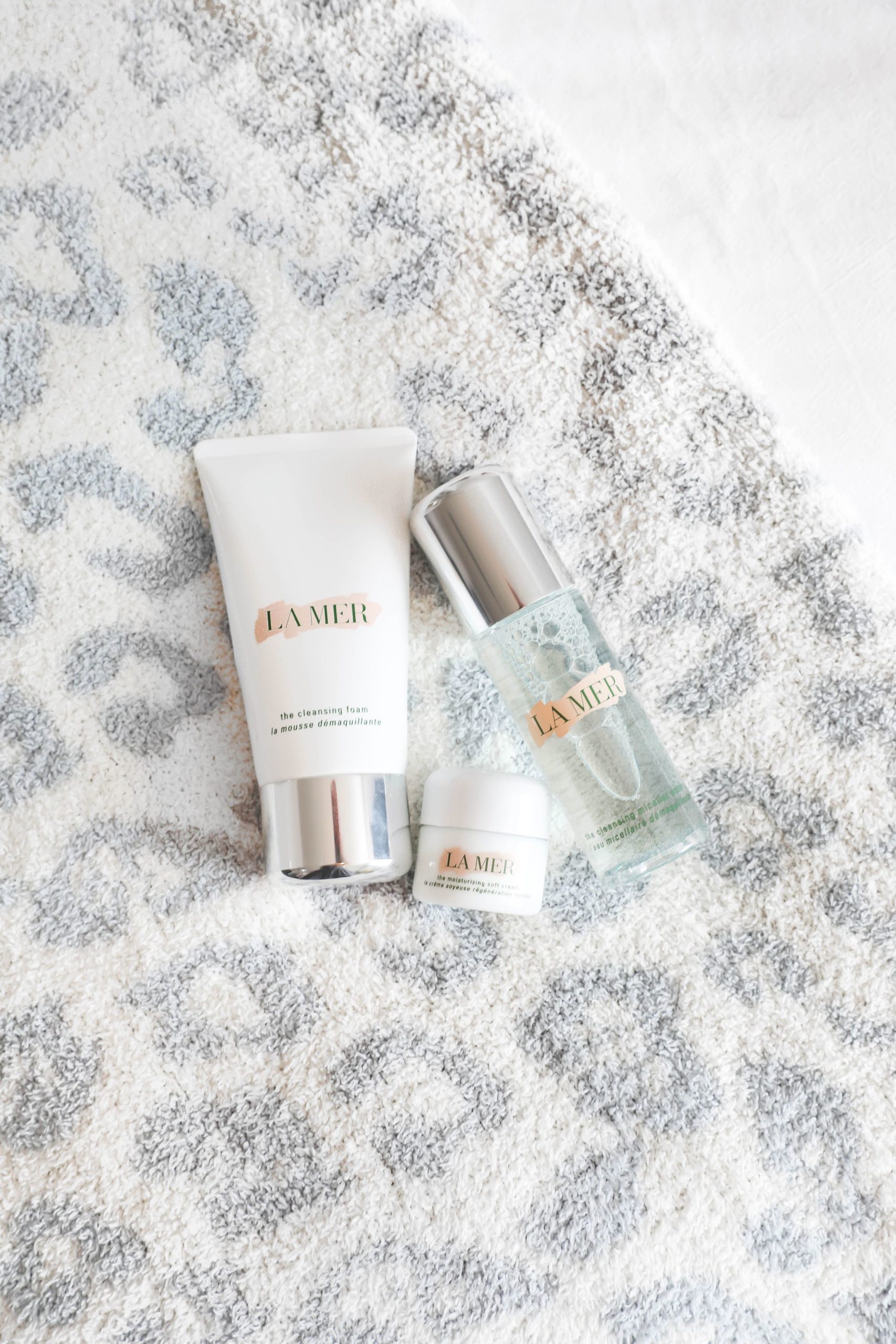 | La Mer Face Wash | La Mer Toner | La Mer Lotion |
If you have been following me since high school, you would know this face wash has been on my "beauty favorites" list for 5+ years! La Mer is my all-time favorite skincare brand, so I have decided to try to switch over all my face wash products to their line. So far theses are the ones I use every day! The cleansing wash, toner, and lotion. They are all amazing!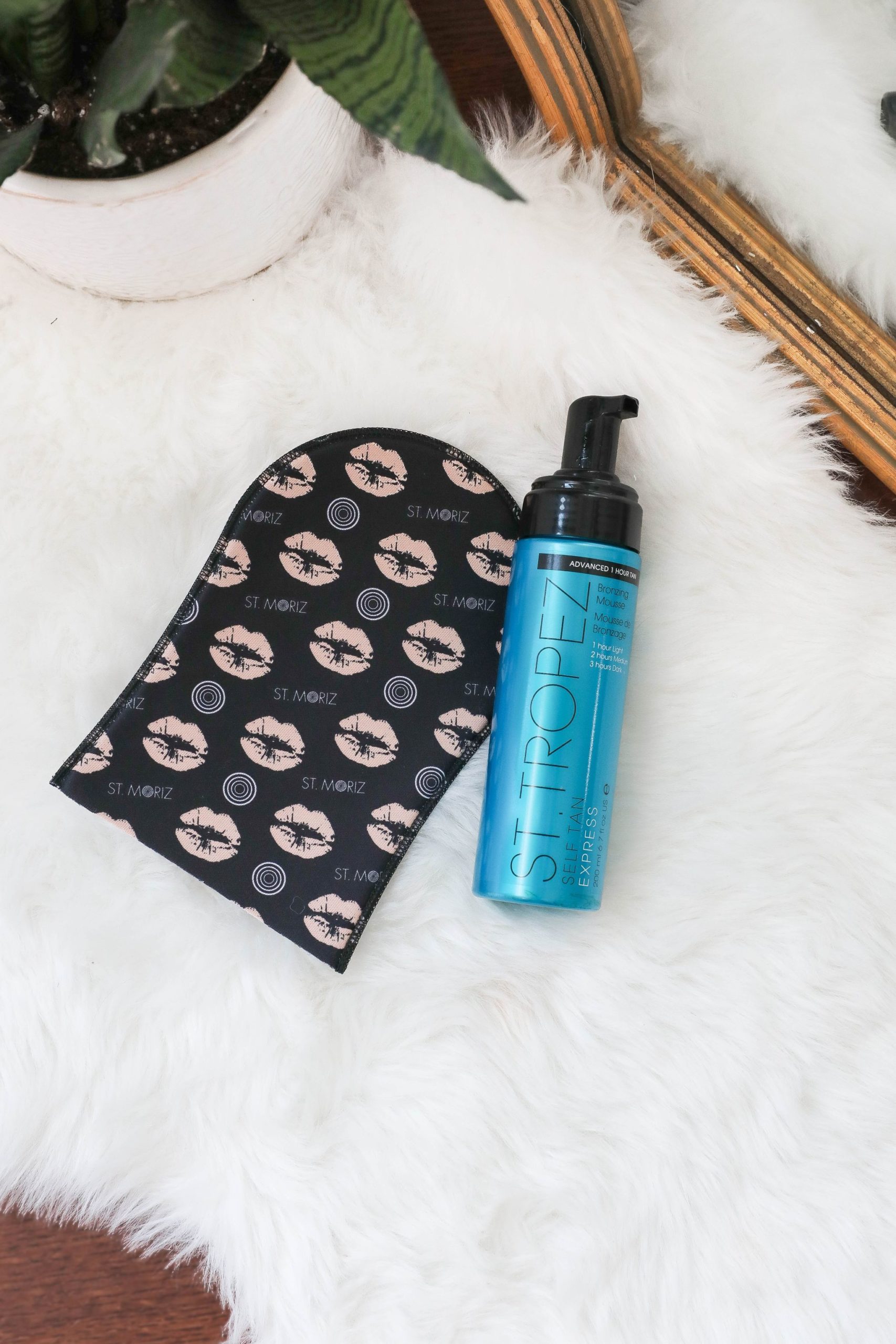 | St. Tropez Express Tan | St. Moriz Tanning Glove |
I have used this tanning foam for about a year now and love it. However, I recently switched the glove I use from St. Tropez to St. Moriz, and I am OBSESSED with the new one! The St. Moriz glove feels like a soft suede fabric and goes on so well. You can read my full fake tanning post here!
| Beauty Fridge | Mario Badescu Spray Trio | Rose Spray | Peter Thomas Roth Gold Under Eye Patches | Amazon Gold Under Eye Patches | Lost Baggage Patches | Goddess Skin Clay Mask | Jade Roller |
And finally, an updated "What's in My Beauty Fridge!" I love all these products, a lot of them are the same from my last post! Now I am just missing some canned wine – haha!
I hope you guys liked this post and let me know what else you want to see!
xoxo,
Lauren Emily Lindmark
Copyright © 2020 dailydoseofcharm.com