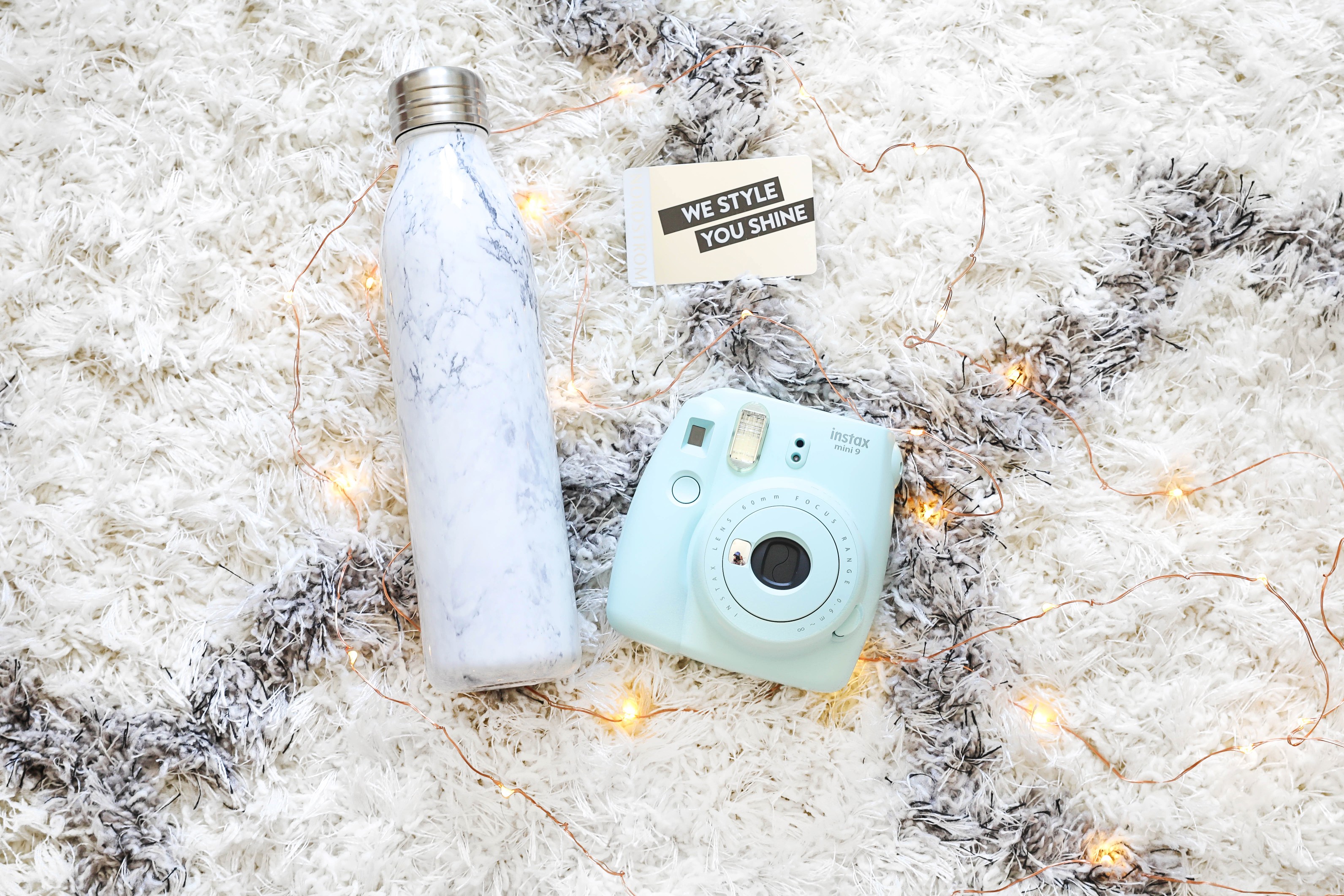 CLOSED GIVEAWAY "Nordstrom Sale Survival Kit" | $100 Gift Card, Polaroid Camera, Marble Waterbottle
CLOSED! WINNER ANNOUNCED ON INSTAGRAM! (CONGRATS @pandorathebrat)
Wahoo giveaway time! In honor of my favorite sale of the year, the Nordstrom Anniversary Sale, I am giving away some awesome goodies! If you want to learn more about the sale check out my blogpost on it here. Plus check out my SHOP WITH ME post and HAUL post to see what I got and what is included in the sale! For now here is a recap – the Nordstrom Sale opens up to the public on July 20th, however, if you have a Nordstrom card (or want to apply for one now) you can get access to everything early! This year they have a ton of awesome clothing, shoes, beauty, accessories, and more!
So because of this awesome sale, I want to give away a little survival kit!
The Giveaway Includes:
– $100 Nordstrom Gift Card (to shop the sale!)
– Marble Water Bottle (to stay hydrated while you shop 'til you drop!)
– Polaroid Camera (to capture all your cute new purchases!)
How to Enter
There are two ways to enter – you can do one or the other … OR both to maximize your chance to win! 
One Way to Enter:
1. Head to my Instagram and follow me!
2. Like my giveaway photo!
3. Comment on the photo what you want to buy from the sale (worth one entry)!
4. EXTRA ENTRIES (optional): Tag your friends on the photo! (One extra entry per friend tagged)
5. EXTRA ENTRIES (optional): Share this giveaway on your story and tag me (worth 10 extra entries per share)!
Another Way to Enter:
1. Subscribe to my blog below:
2. Comment on this blogpost what you want to buy from the sale (worth 10 entries)! You must comment so I know you entered!
Subscribe to Blog via Email
*Giveaway ends 7/19/18 at 11:59 p.m. CST. Must be 18 or older or have parent's permission. Not affiliated with Instagram or any companies mentioned. Everything is purchased by me and will be sent to the giveaway winner.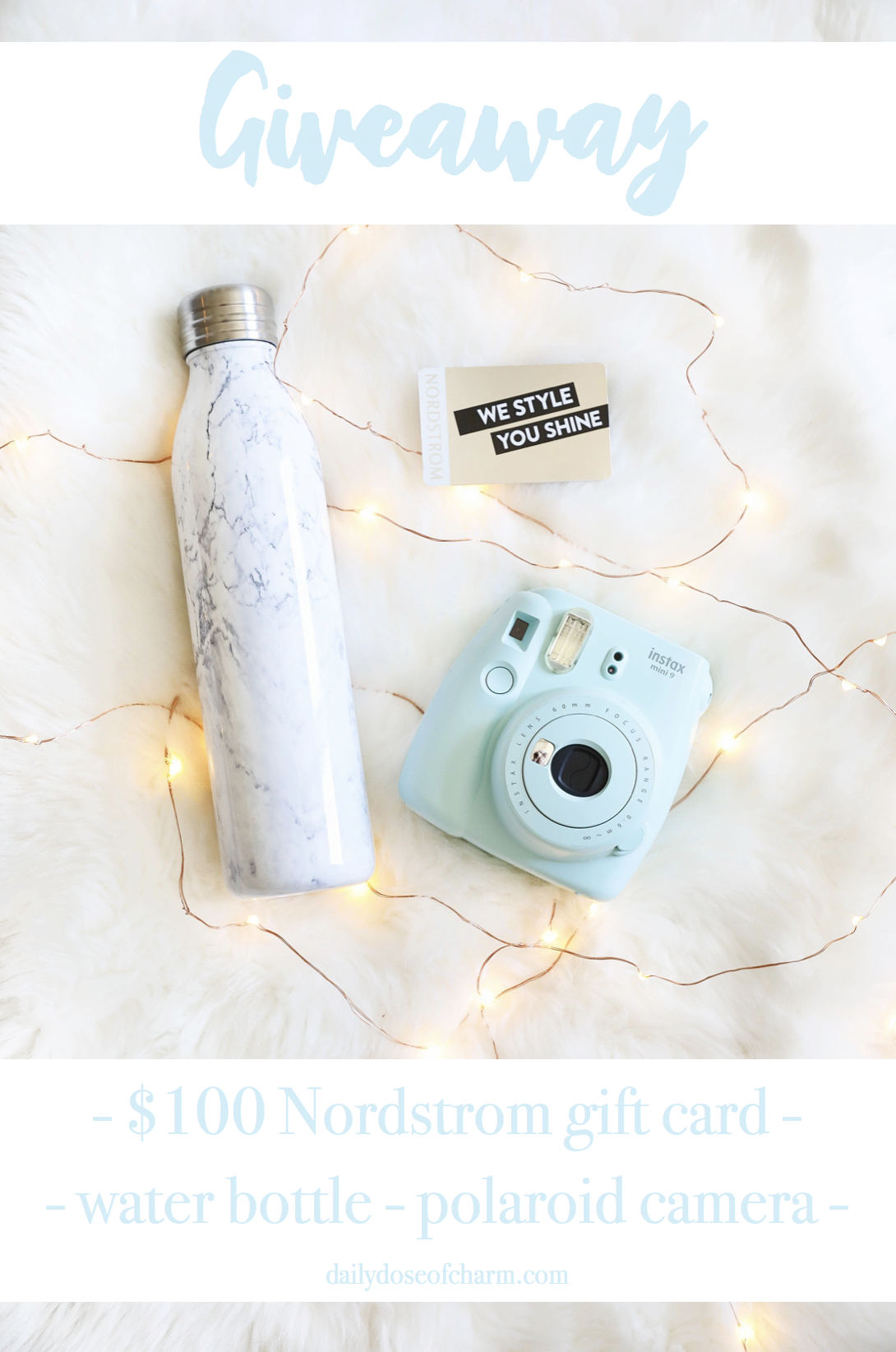 xoxo,
Lauren Emily Lindmark
Copyright © 2018 dailydoseofcharm.com