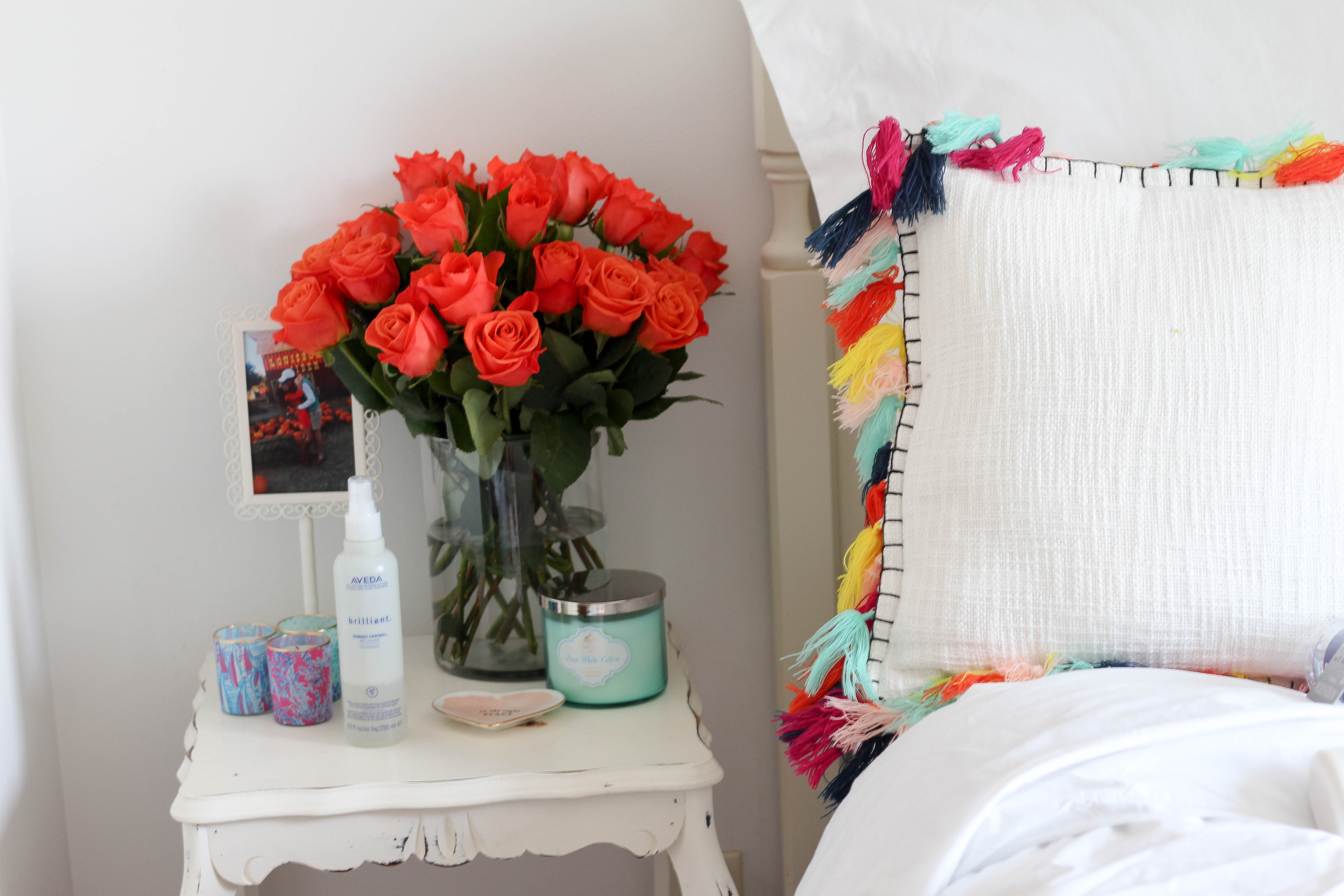 My Summer Favorites
With summer coming to an end I thought it would be the perfect time to share some of my summer favorites! Because this is my first ever favorites post (yay!) some of these things have been my favorites for a long time that I wanted to share. Keep reading to see what I'm loving!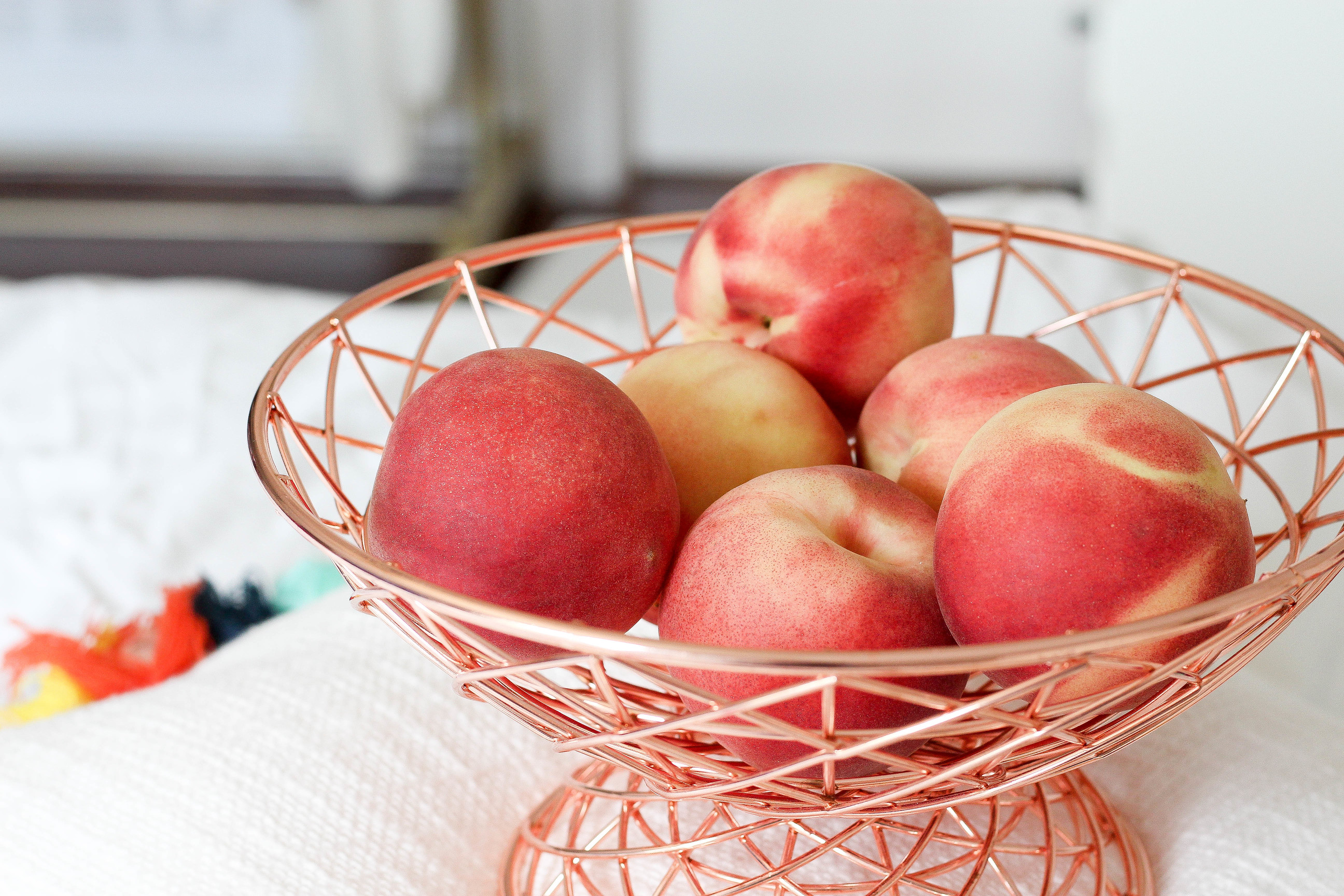 1. Peaches
This will forever be on my summer favorites list because peaches are my favorite thing to eat during the summer months! I love fruit in general, but peaches are especially delicious during their peak season. I bought these white peaches the other day and I swear I may finish all of these in less than 48 hours! Also – how cute is this fruit basket? It's from Target and I am obsessed!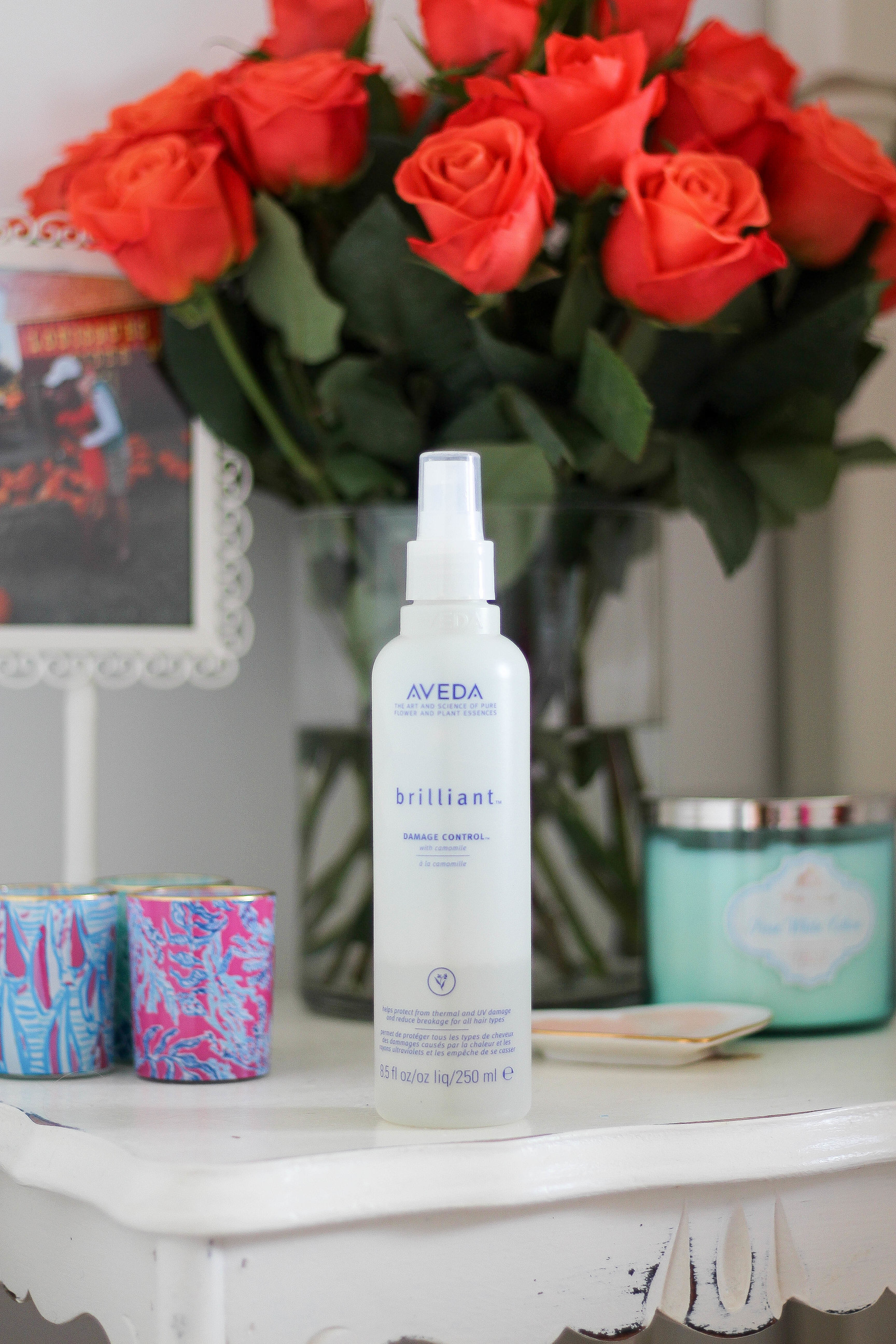 2. Aveda Damage Control
This has recently become a beauty favorite! It's a detangler and hair protectant by Aveda that my hair stylist introduced me to. I have naturally curly hair so this helps a ton when I need to comb my hair after a shower (it's usually a knotted mess, but this makes it a lot better) plus it protects your hair from all the heat you put on it. Buy it here!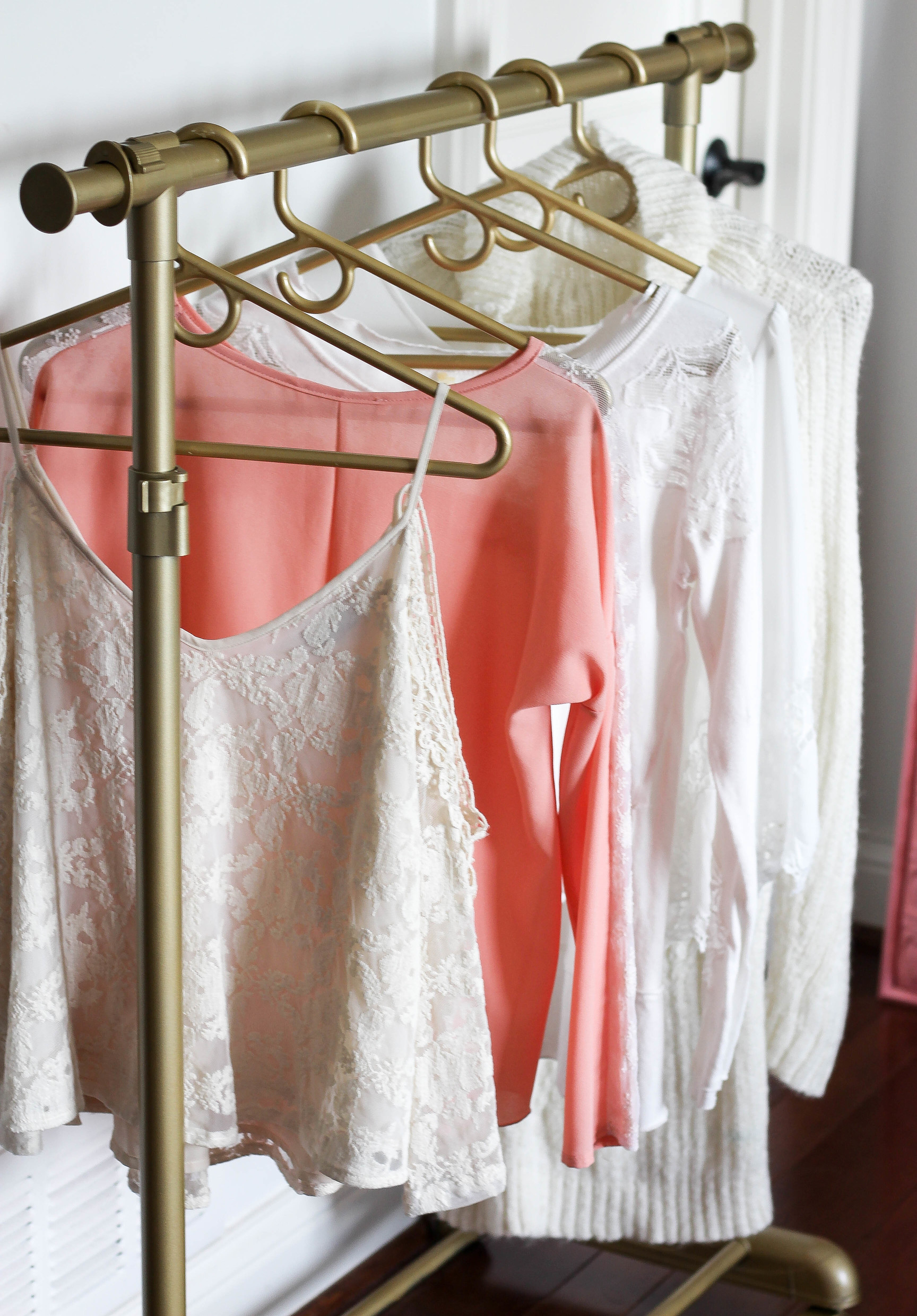 3. Gold room decor
I have always loved gold room decor, when I was younger I saved up and purchased two mini gold chandeliers to hang in my room and ever since I have been stuck on the gold theme! If you haven't seen my post on how to make this gold garment rack for under $30 you can check it out here!

4. Scrunchies
Okay hear me out, scrunchies are back and they are the best thing ever! I mean- they're back in my life at least. I love scrunchies because they're less damaging for your hair plus they just look adorable in! I like to wear them with a casual t-shirt and norts and my hair in a party pony. Buy a pack now and join the scrunchie tribe 🙂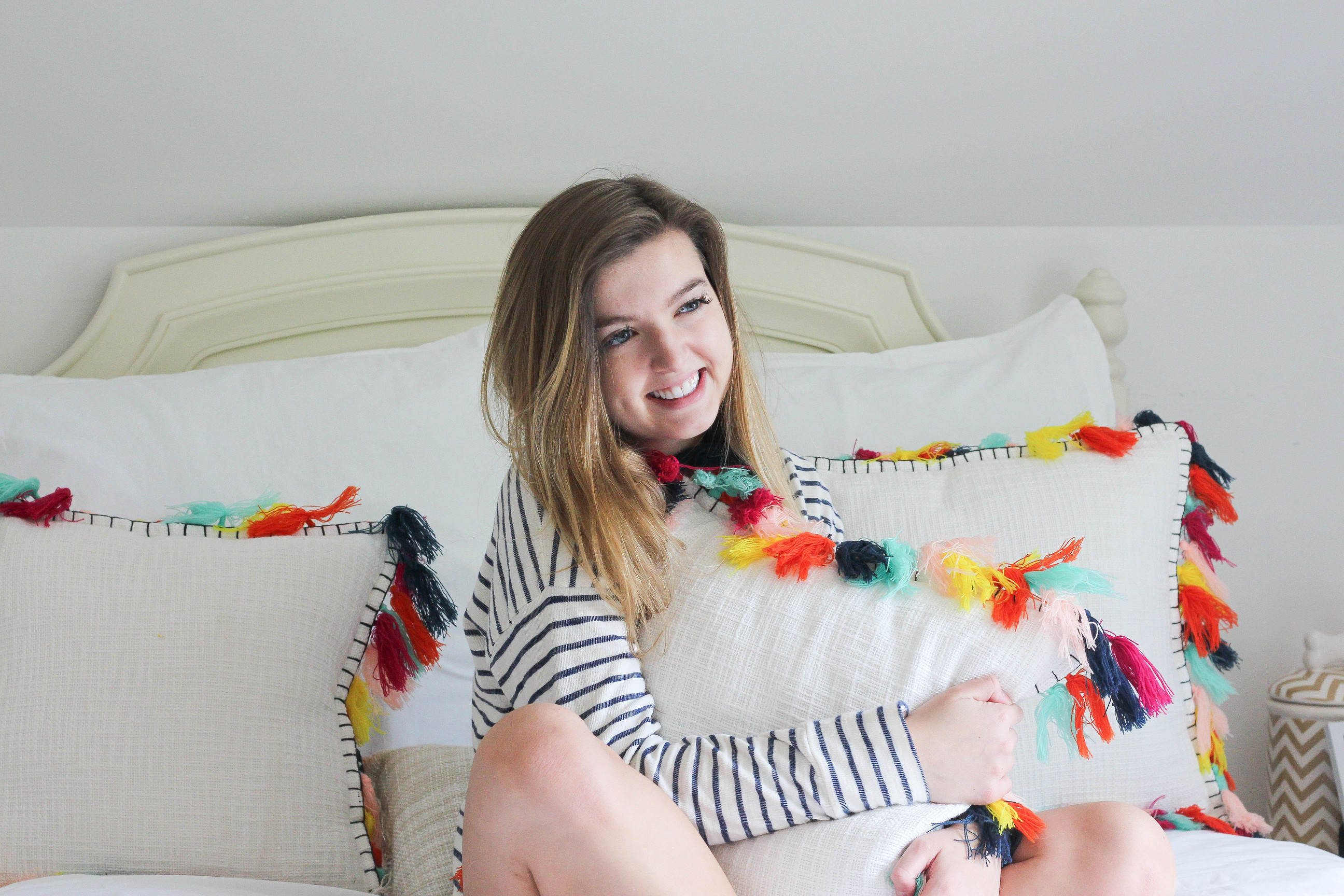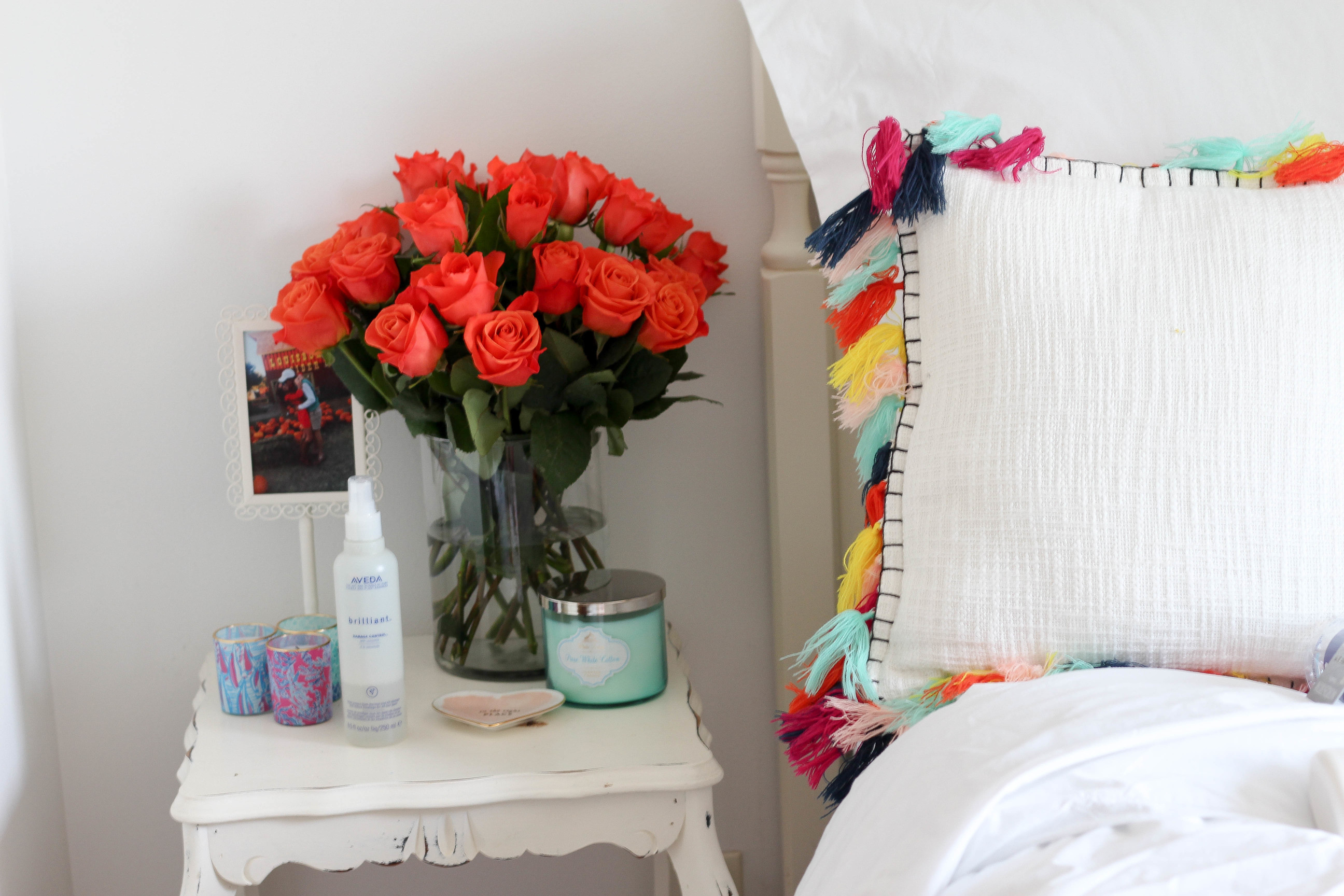 5. Tassels
This may not come as a surprise to you if you follow my blog and saw my DIY Tassel Decor blog post – but I am crazy about tassels! These pillows from target have become extremely popular and I think they're so cute!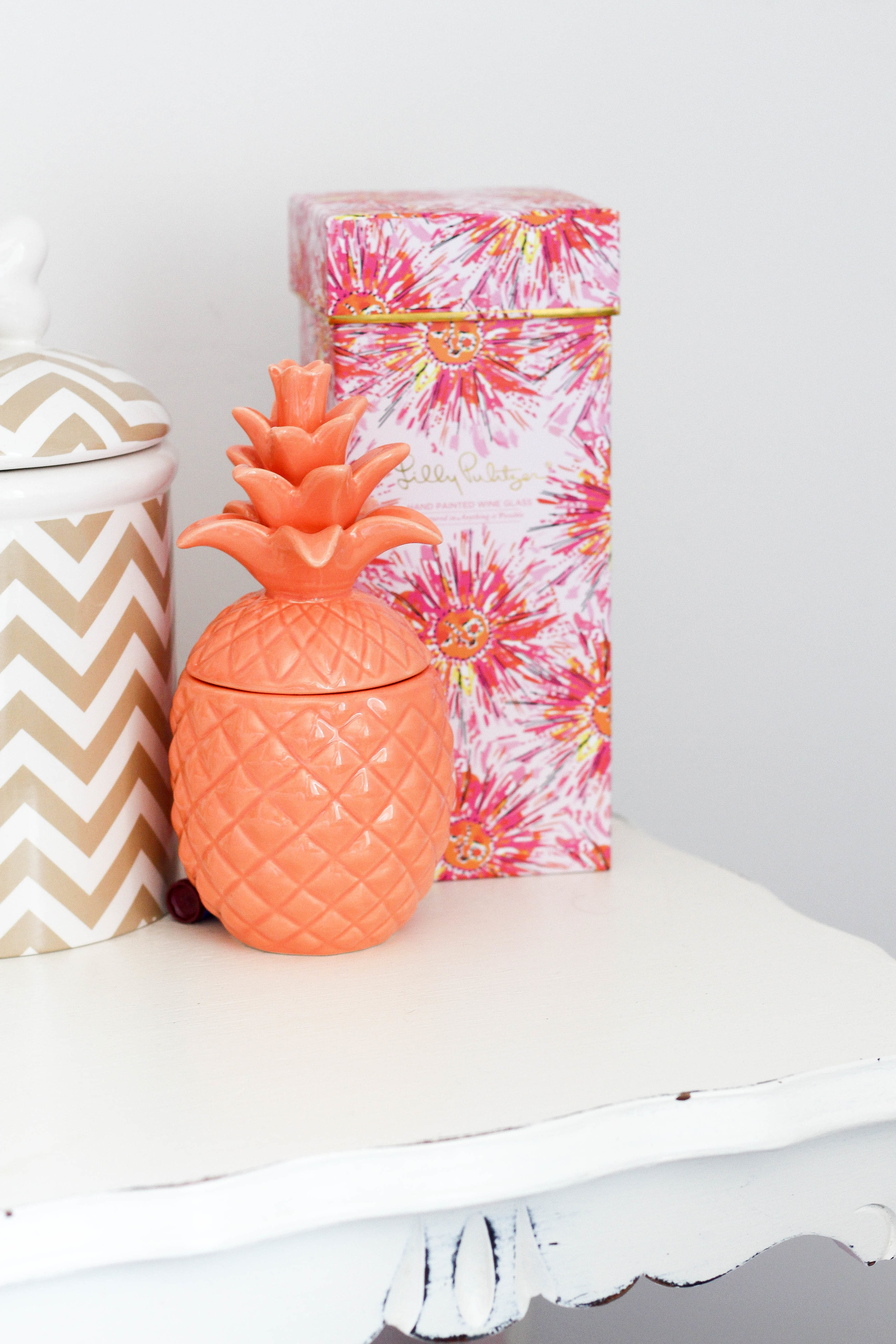 6. Pineapple shaped things
I love all things pineapple this summer! I recently purchased an adorable pineapple romper that you can see in this post along with this pineapple candle from Target and I have been loving both!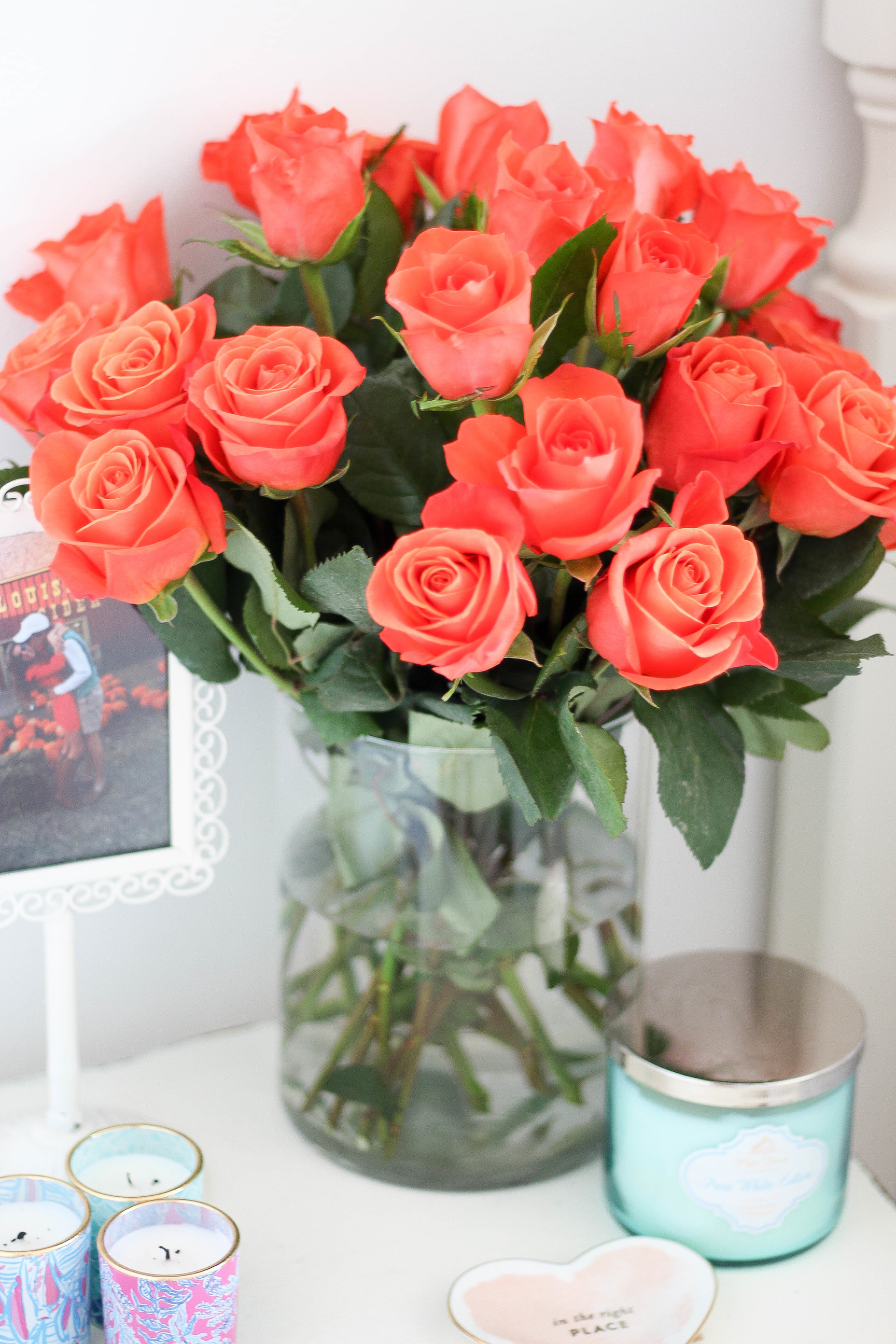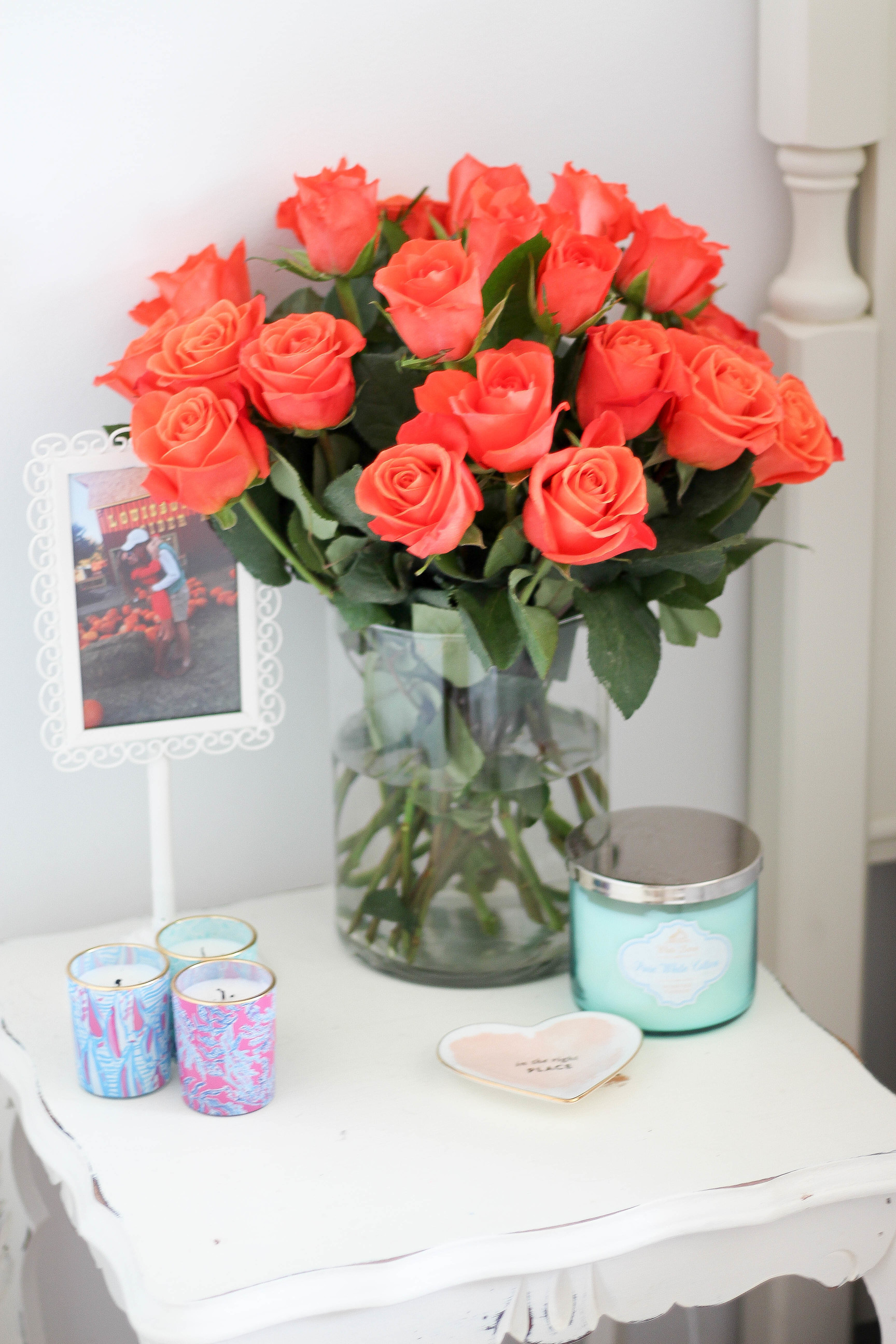 7. Fresh flowers
This is definitely an all year favorite because I am a sucker for fresh flowers! I saw these at my local grocery store and I thought the color was so fun and summery so I decided to pick them up! I swear I will never get tired of waking up to beautiful flowers.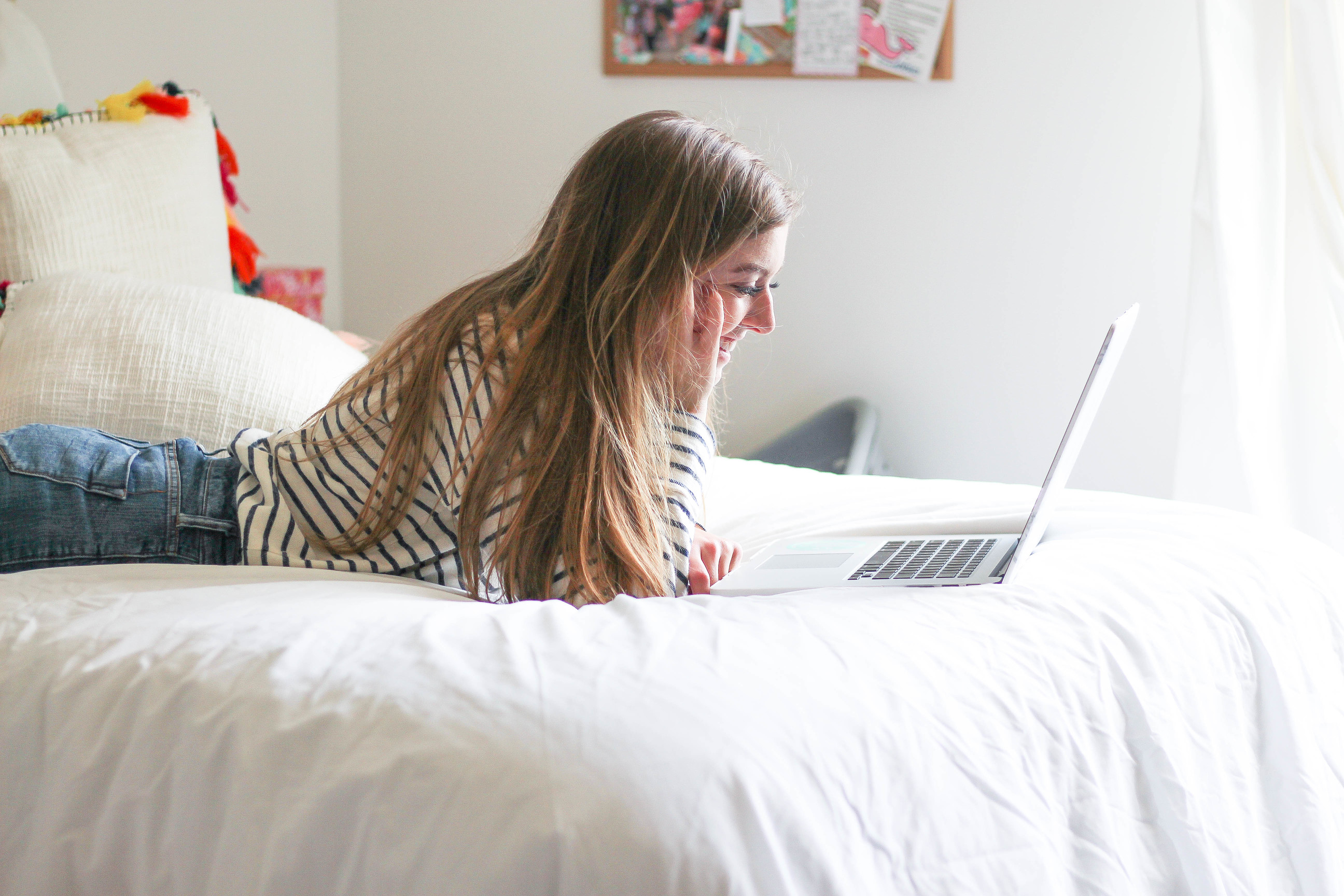 8. Big brother
This is always a summer favorite of mine, I feel like this isn't a super popular show where I'm from but I am always obsessed every summer! Big Brother is this really entertaining reality show about a ton of strangers living in a house together all summer, they have to compete in competition and vote each other out every week. The best part is it's on THREE times a week so you don't have to wait too long for episodes! If you watch BB comment down below 🙂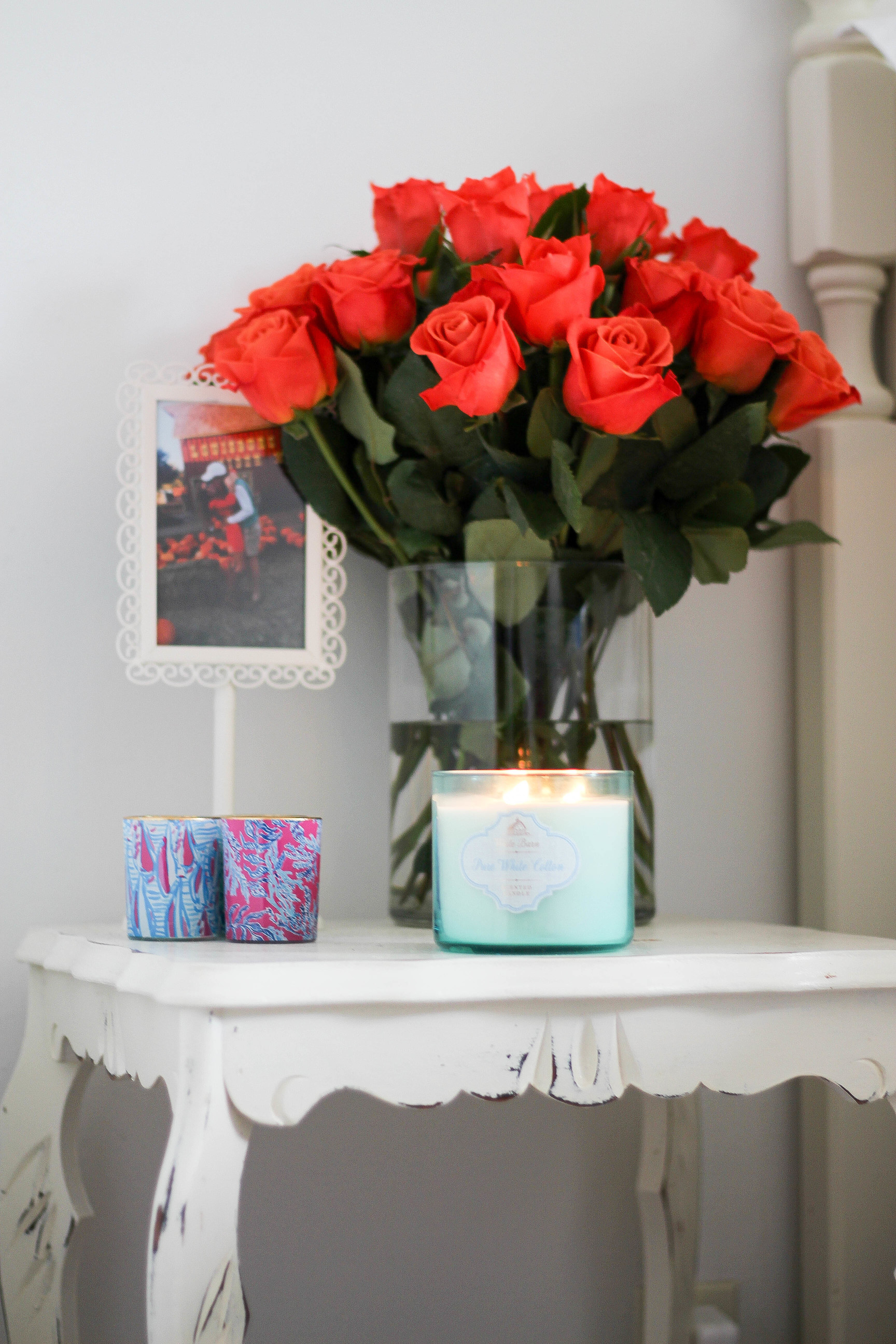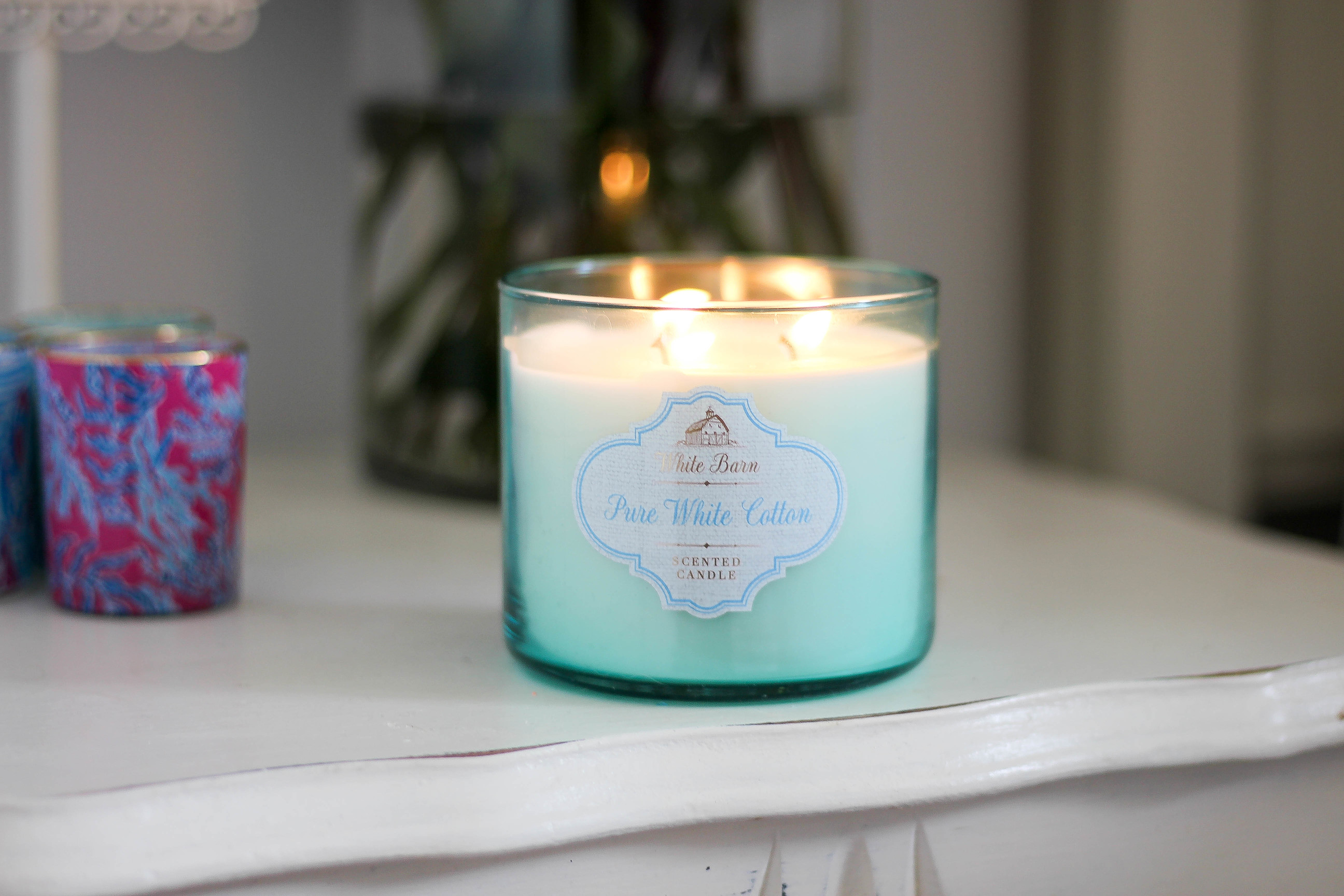 9. Candles
This is something that I also love year around, but now that I'm college and I lived in place last year that don't allow them candles have become my summer treat! This candle was purchased from Bath & Body Works awhile ago, I love the smell of fresh linen so this is always a scent I go to plus the outside of the candle was too cute not to buy! My other favorite candle scents are anything sweet and sugary!
I hope you all enjoyed my summer favorites! If you want me to do fall, winter, and spring favorites then make sure to give this post some love by commenting and sharing!
xoxo,
Lauren Emily Lindmark
Copyright © 2016 dailydoseofcharm.com