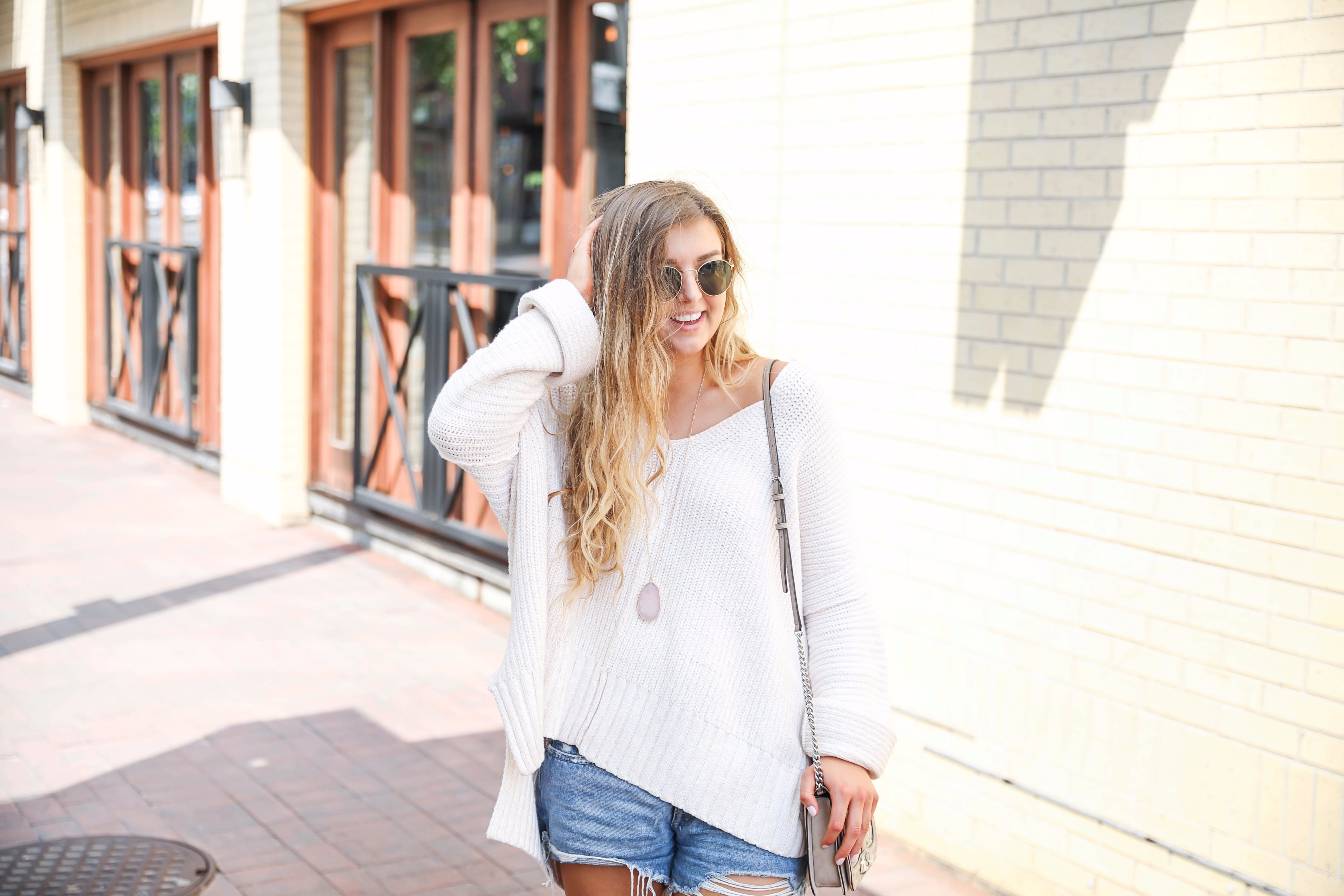 The Sweater I Can't Stop Wearing | OOTD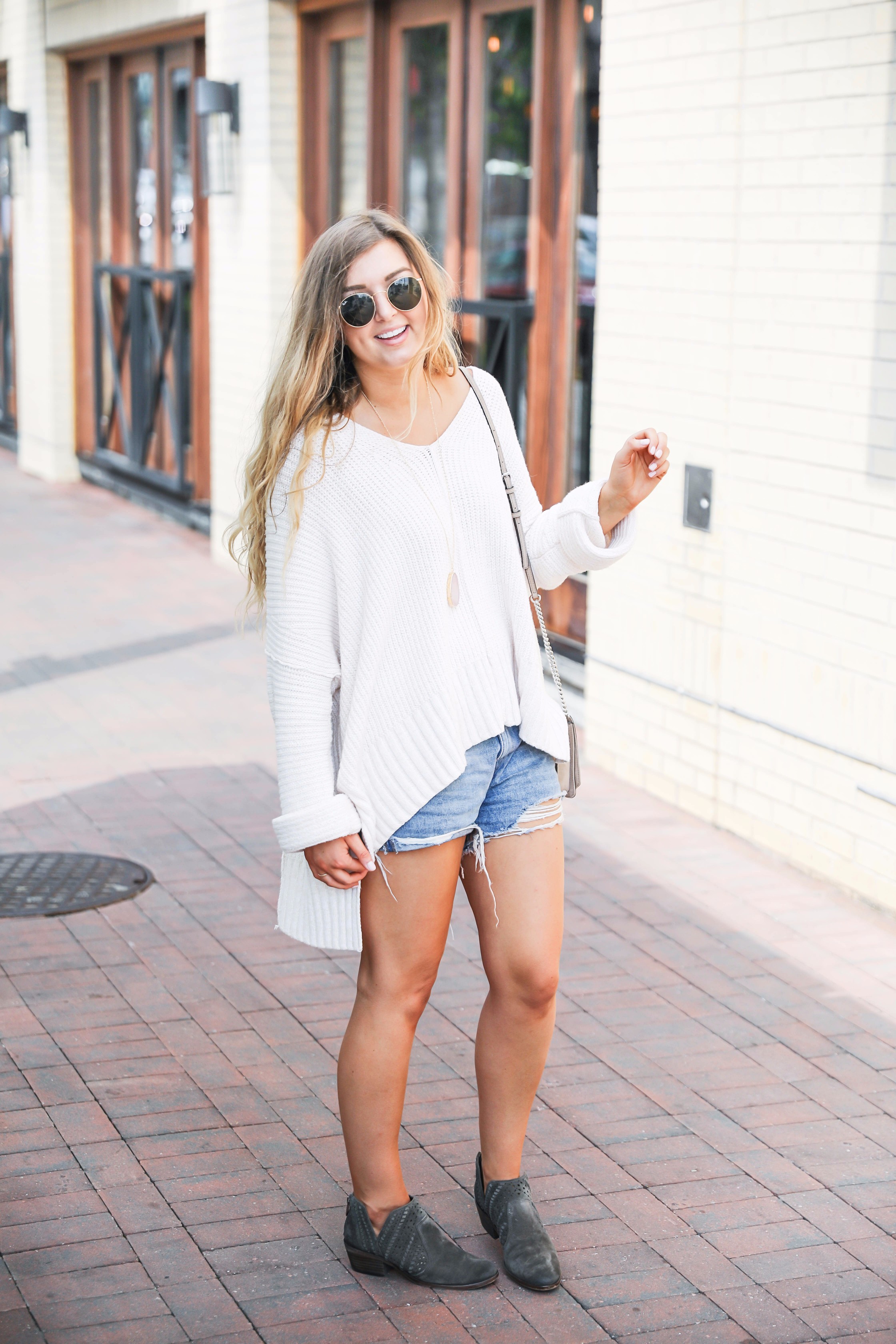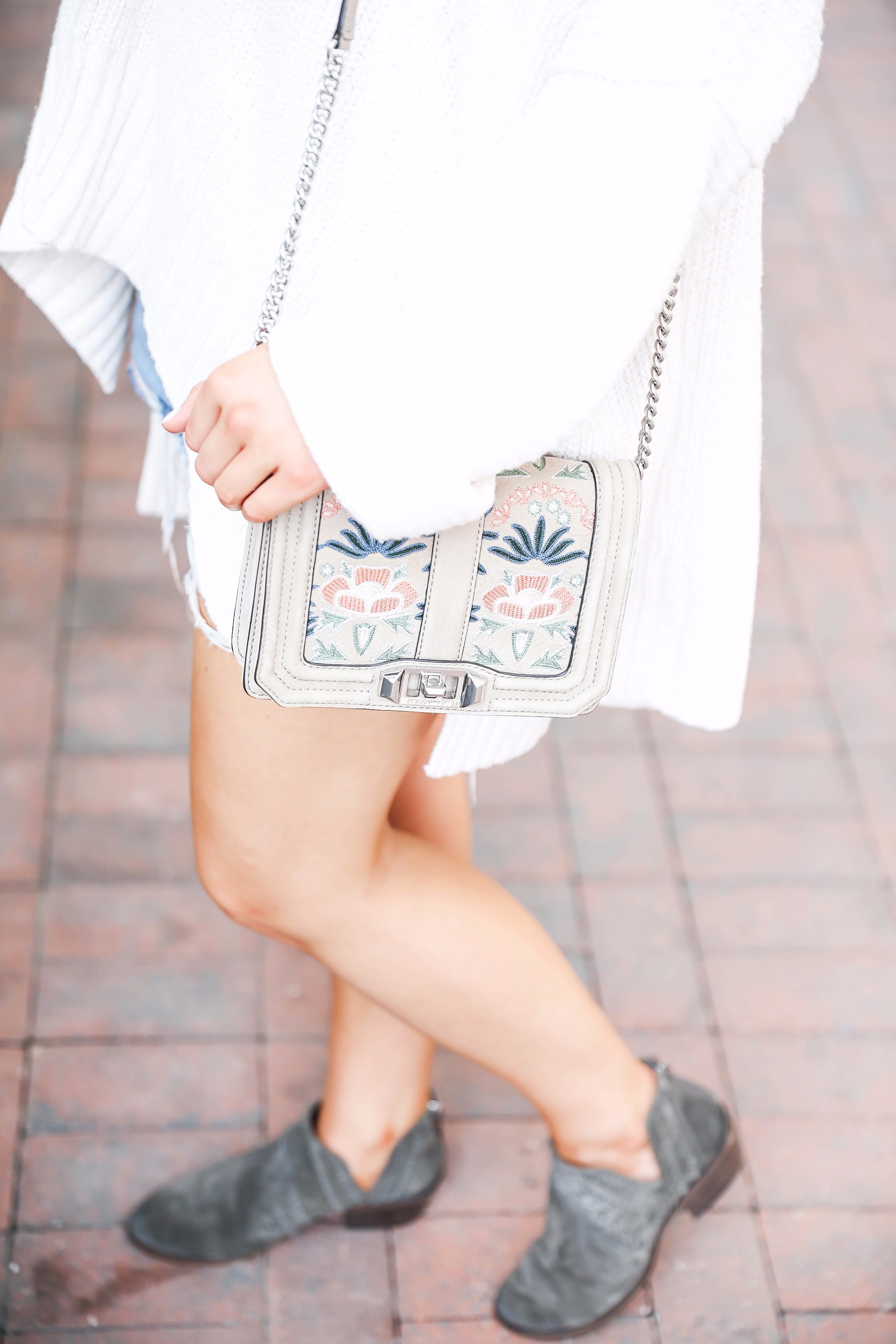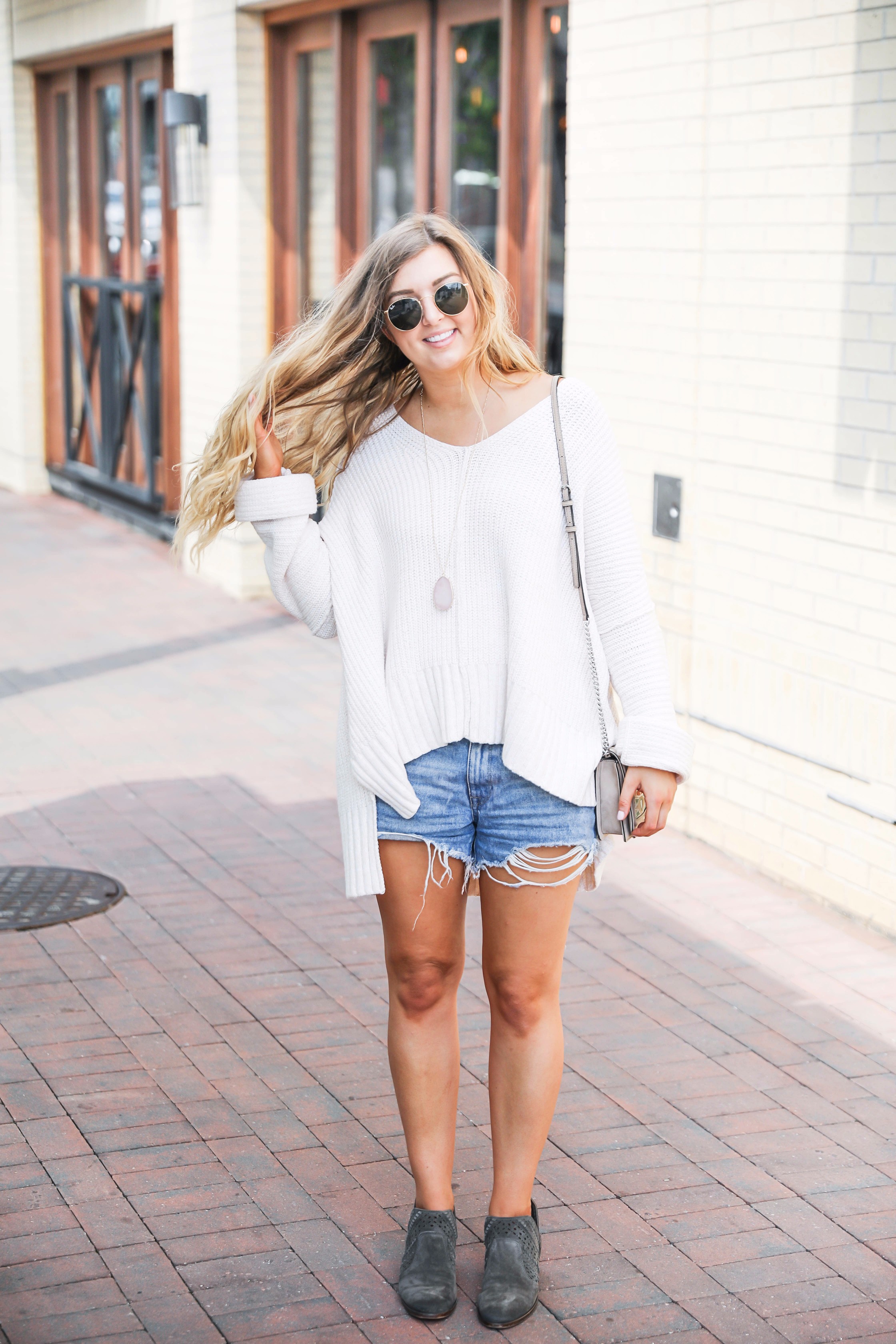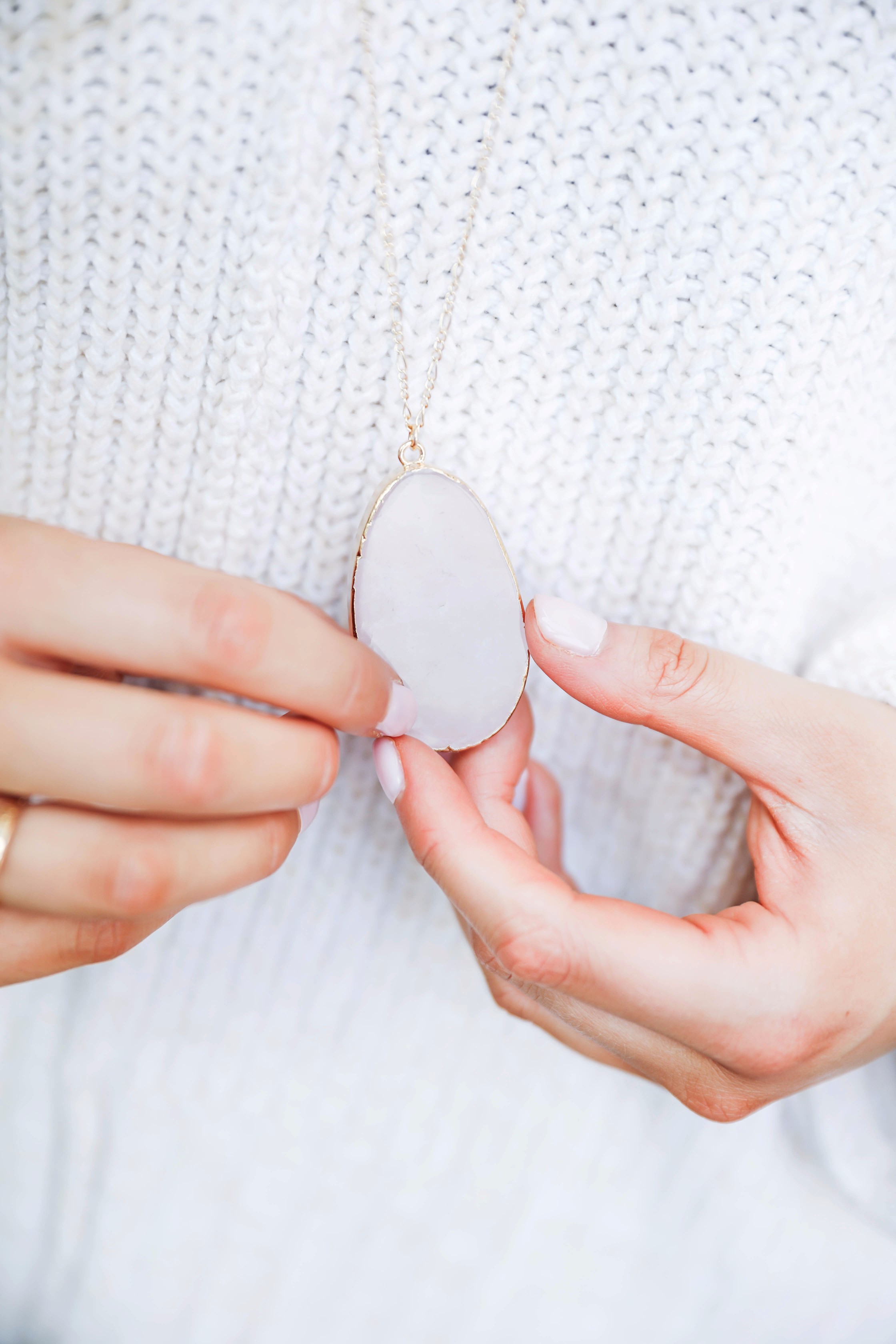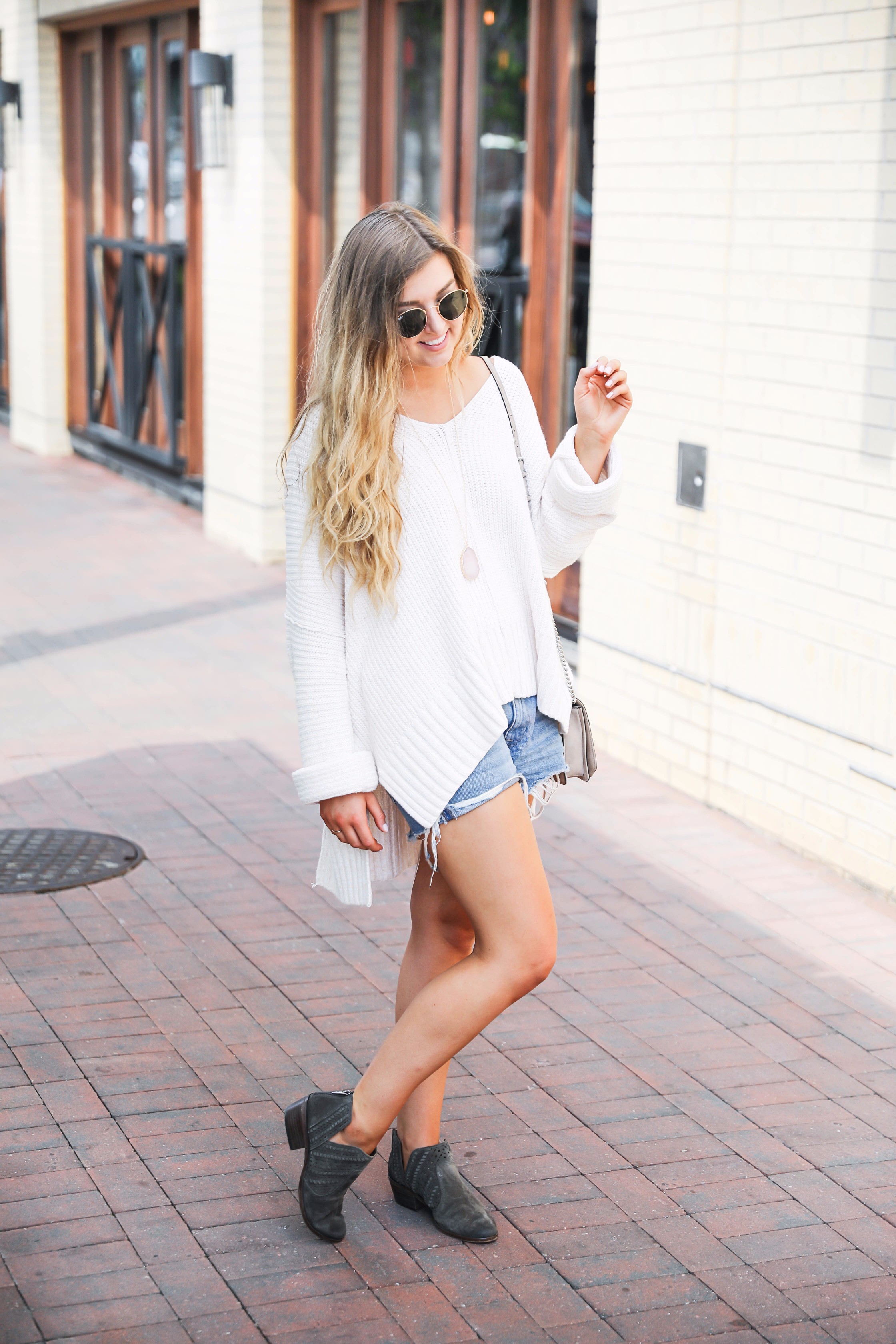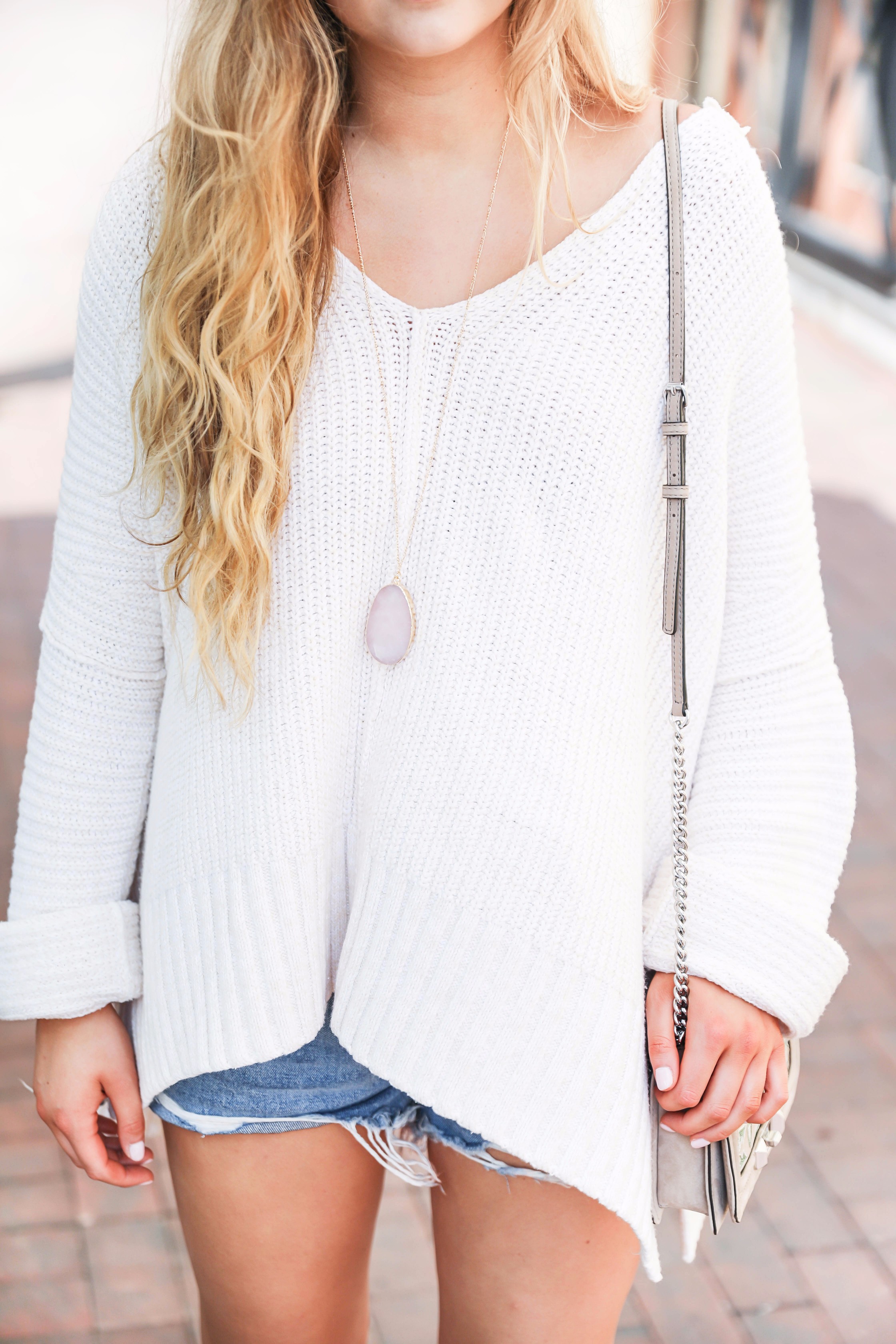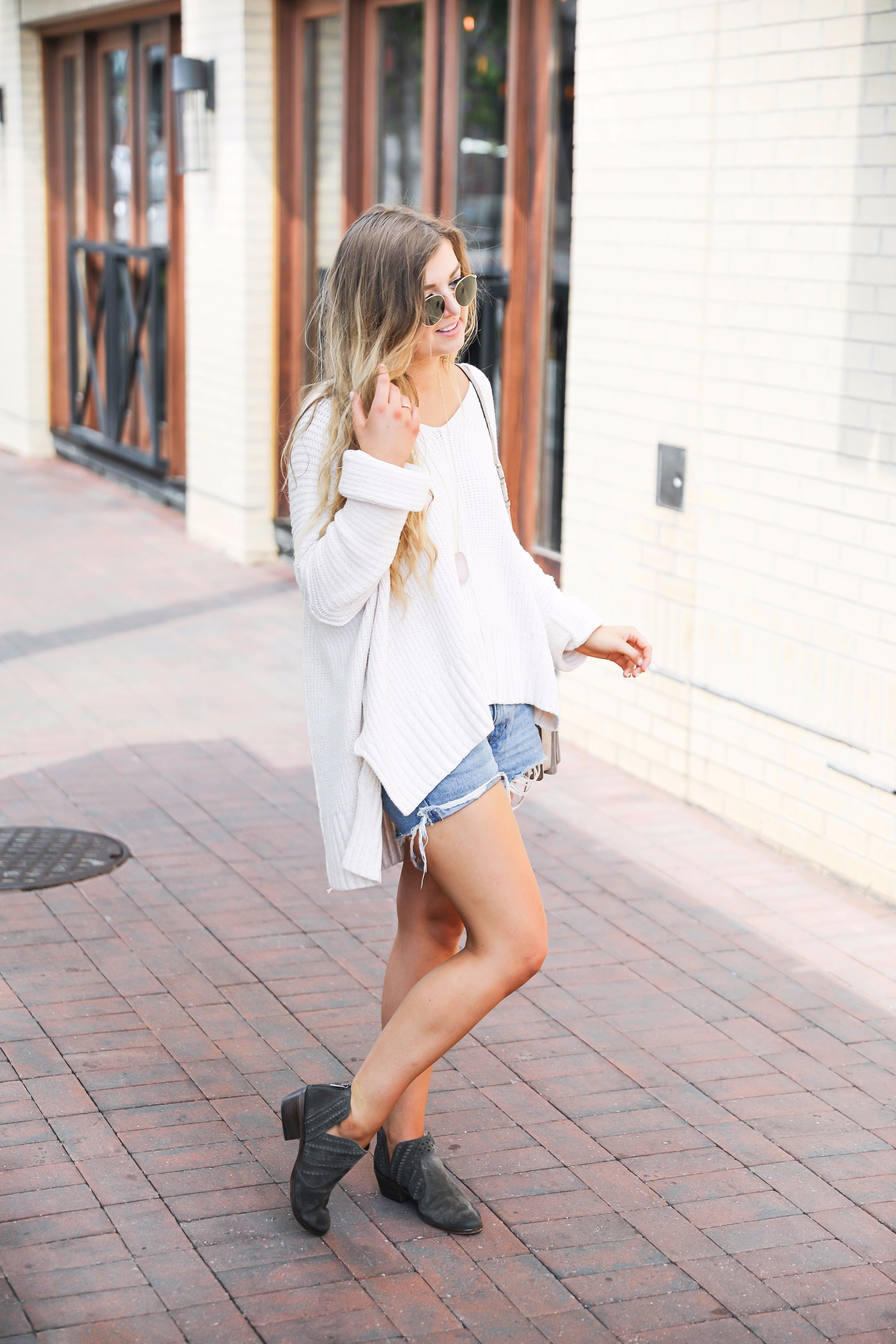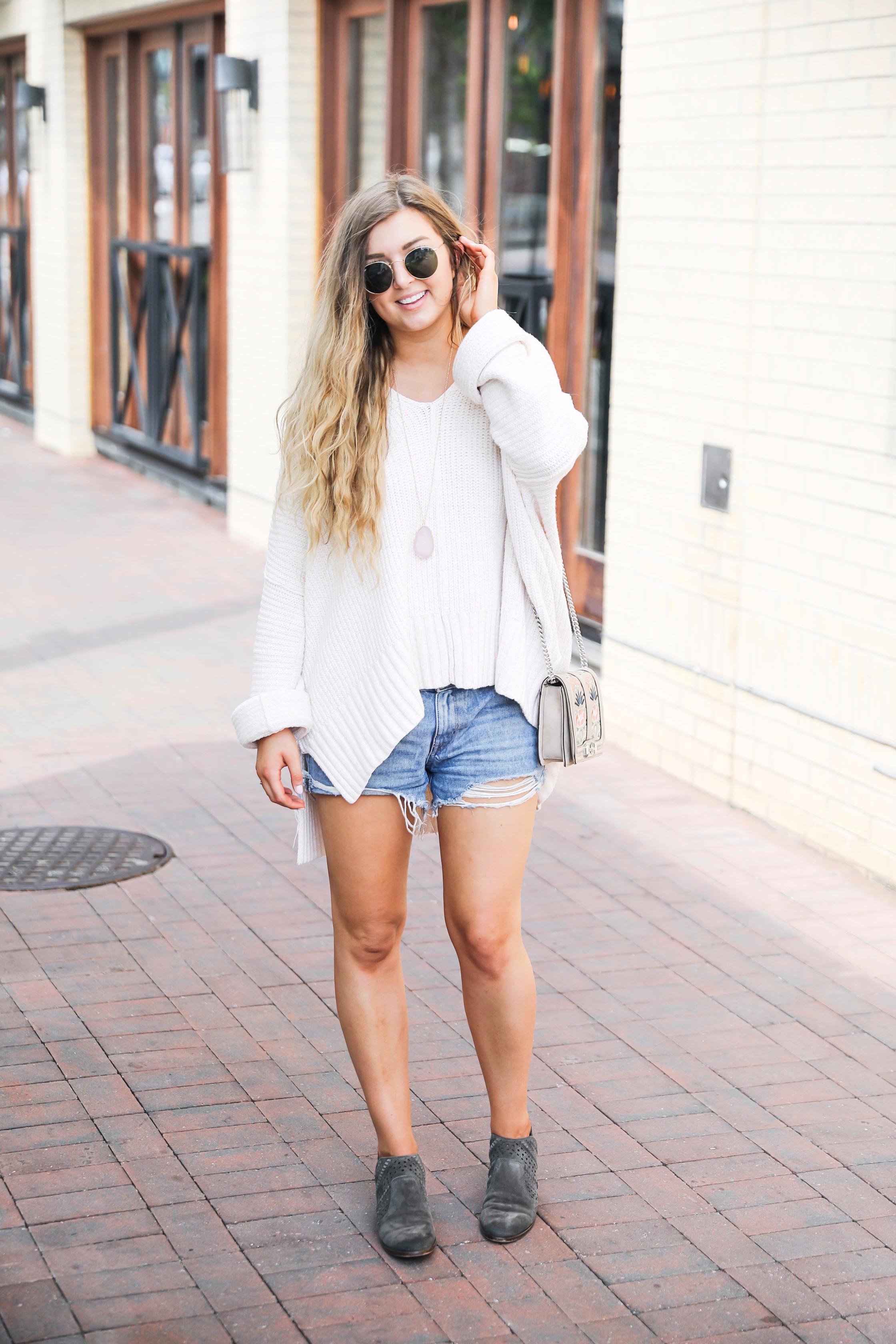 I wore this sweater three days in a row. Not kidding. I am obsessed haha! I wore it Saturday to brunch with my family after they moved my sister into her sorority then that night while hanging out with friends, Sunday lunch with my dad, then Monday to do some work for my dad downtown (even though it was 90º on that day lol). I bought it and just thought, "oh just another white sweater" –  but it is way more than that! It's so soft and the shape is so cute and unique. I love sweaters that are longer in the back and this one is super cute with the v-neck! I bought a Free People Sweater last spring and it's one of my favorites I own so I bought this one hoping it would be another favorite, it didn't disappoint! I'm sorry I just can't stop talking about it, I want everyone to know how amazing it is!
I paired the sweater with this cute necklace that Charming Charlie sent me the other day, I love the simple stone! I also just got these ripped shorts and they are so comfy! I think pants and shorts are those things that you can splurge on because you can wear them over and over again. So these are a bit pricey, but worth it! I shared the booties I am wearing in a bootie roundup the other day and I thought it looked perfect with this outfit. Lastly, I threw on my favorite circle sunglasses and the Rebecca Minkoff bag my sister and I bought to share!
With a new school year starting I wanted to give you all a little advice that I received once, "getting lost along your path is a part of finding the path you are meant to be on." I know a lot of my followers may be in high school and getting ready to think about college, then there are a lot of you already in college trying to figure out what you are meant to do, and then there are some of you who are out of college and just trying to figure out life! I just want you to remember, it's okay not to know what to do! And even more importantly, it's okay to change your mind. Every decision is temporary and they lead to hundreds of more opportunities. Never make a decision because you are trying to please someone else or do what someone else is doing. This is your one life and you should live it with no regrets!
xoxo,
Lauren Emily Lindmark
Copyright © 2017 dailydoseofcharm.com