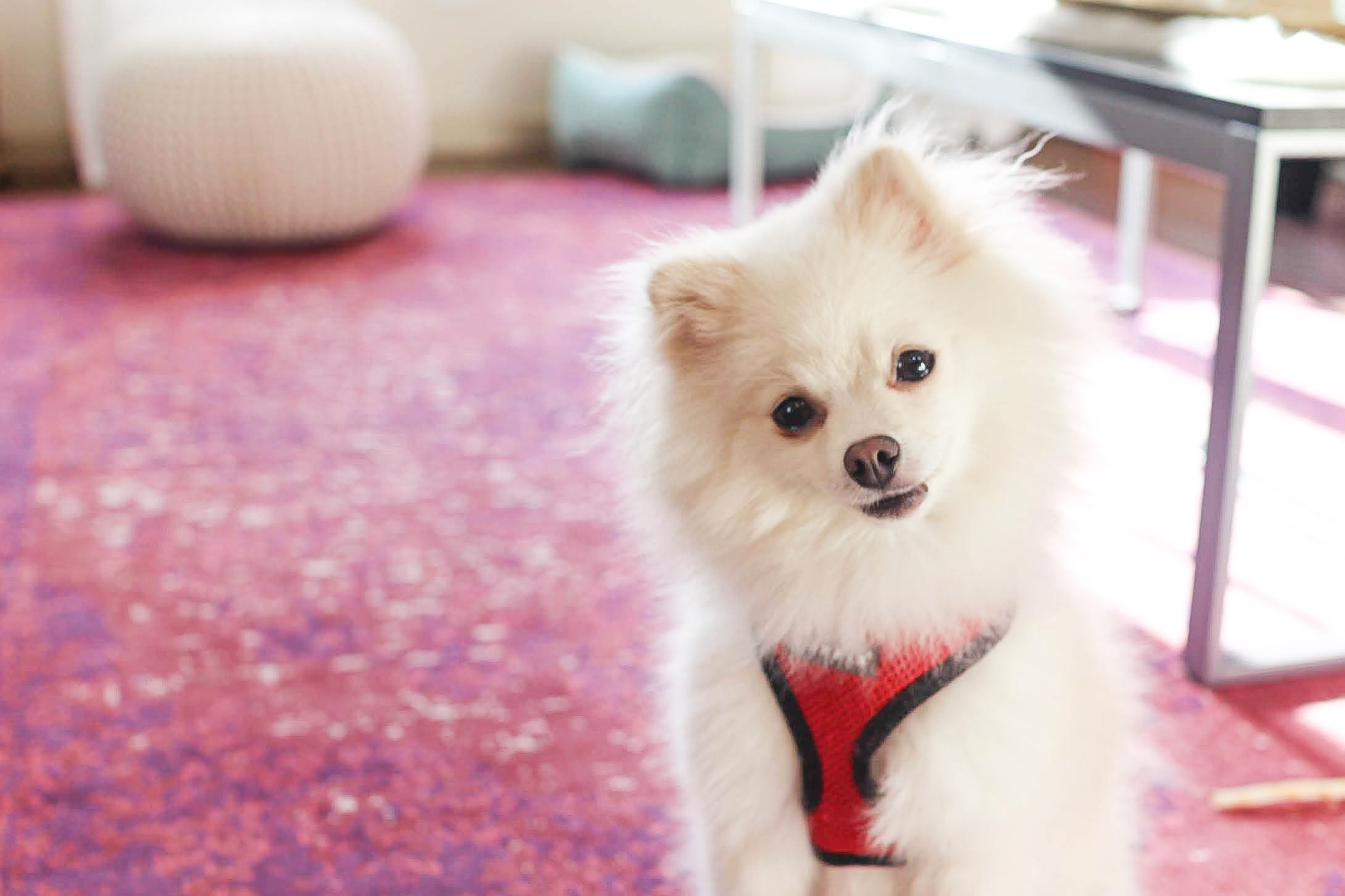 INFORMAL APARTMENT TOUR VIDEO | + MOVING VLOG (Walk Down Memory Lane)
If you didn't see my announcement on Instagram then I will fill you in – I decided not to renew my lease and move back home for the time being. I have so many mixed emotions about leaving my cute little apartment that has become my home. I love Lawrence and I have so many memories here from the last two years, one of which was spent this apartment. However, I know The University of Kansas is not right for me and there is a better path I should be taking for my education and goals. I want to do a full life update soon, but that's all you need to know to be caught up right now!
One thing I regret is never doing an apartment tour. I just never felt like it was "perfect." With that being said, my blog is like my diary that I get to look back on for years and years, and although I have a ton of photos of my apartment here and there on different posts, I wanted to do a roundup of some photos and do a moving vlog to put up so I can always have the memory of my first little home that I ever stayed in by myself!
The following photos were all taken over the course of a year, I can't believe how much my photography has changed haha! Some of the photos are a little cringy, but I wanted a place with all of them combined. I'll link the original post under each photo so you can go check out some old posts if you'd like! Some of you may remember when my apartment flooded last October, my apartment looked way different back then and way different around Christmas time so I'll include some of those photos too! I'll go in chronological order. The first photo is actually my cover photo above. This was taken the first day my pup Beau ever stayed at my apartment. It's one of my favorite photos of him!
First make sure to watch my moving vlog! Just a disclaimer, my apartment is MESSY. It was the first time I was there since before I had gone to Italy (so almost 2 months ago). So this isn't going to be one of those apartment tours that is perfect and everything is clean haha! At least it's real 🙂 Like I also stated above, I wasn't 100% happy with my decor. It never felt fully done. However, now that I am moving back into my parent's house my room is starting to come together and I am LOVING it! So an actual, well made video of a room tour will be up soon! Okay, I'll stop rambling…
Apartment Last Fall (Before the Flood):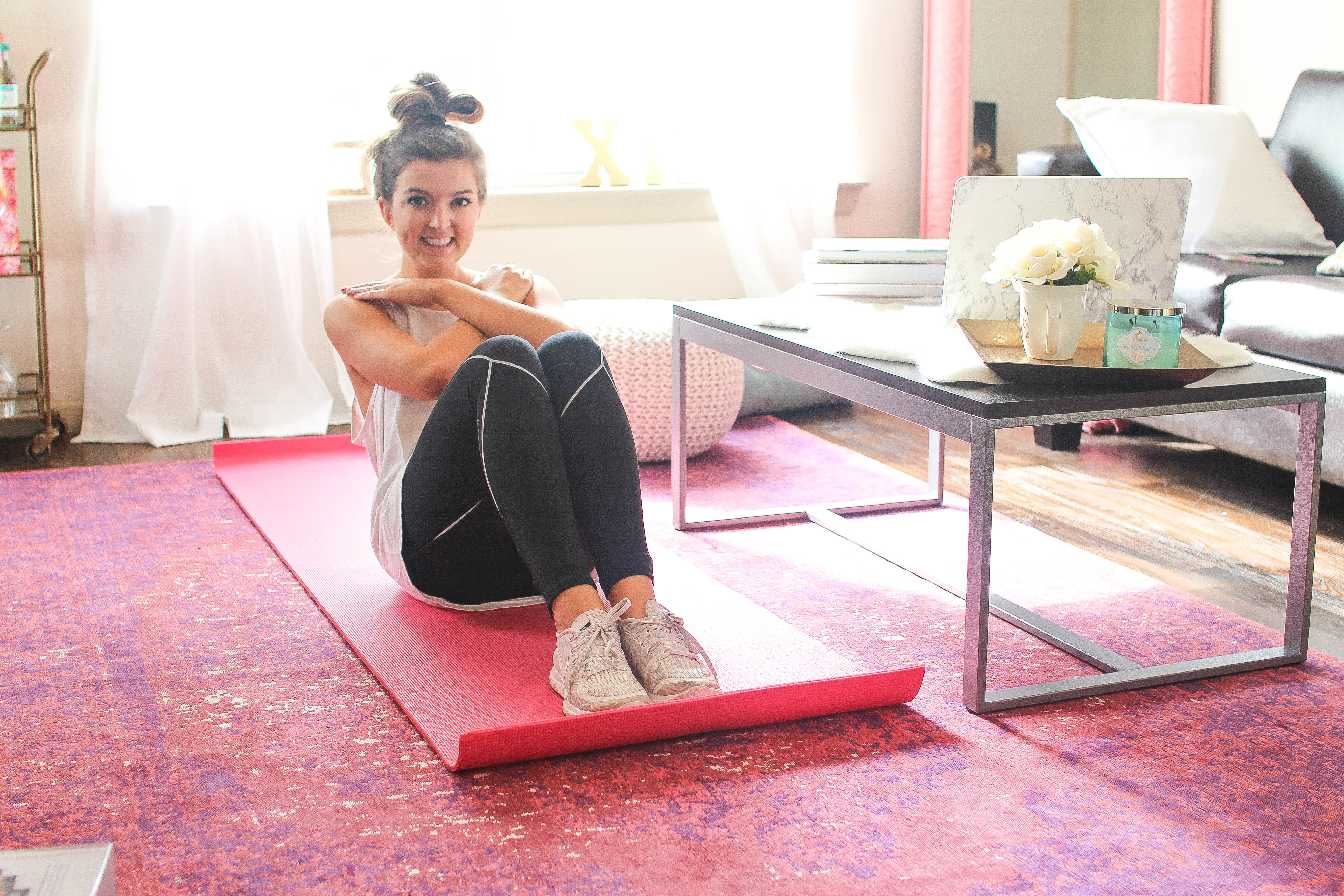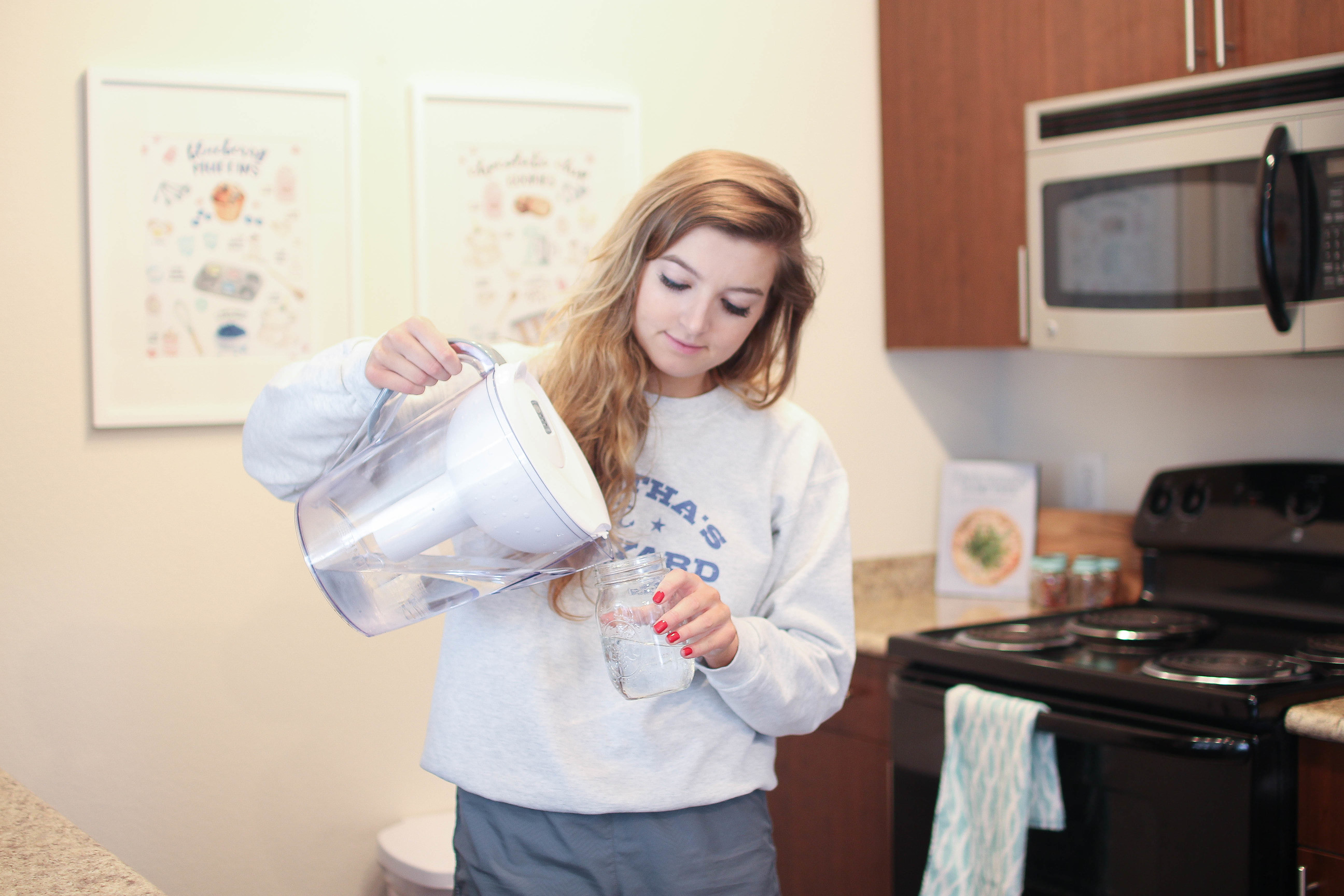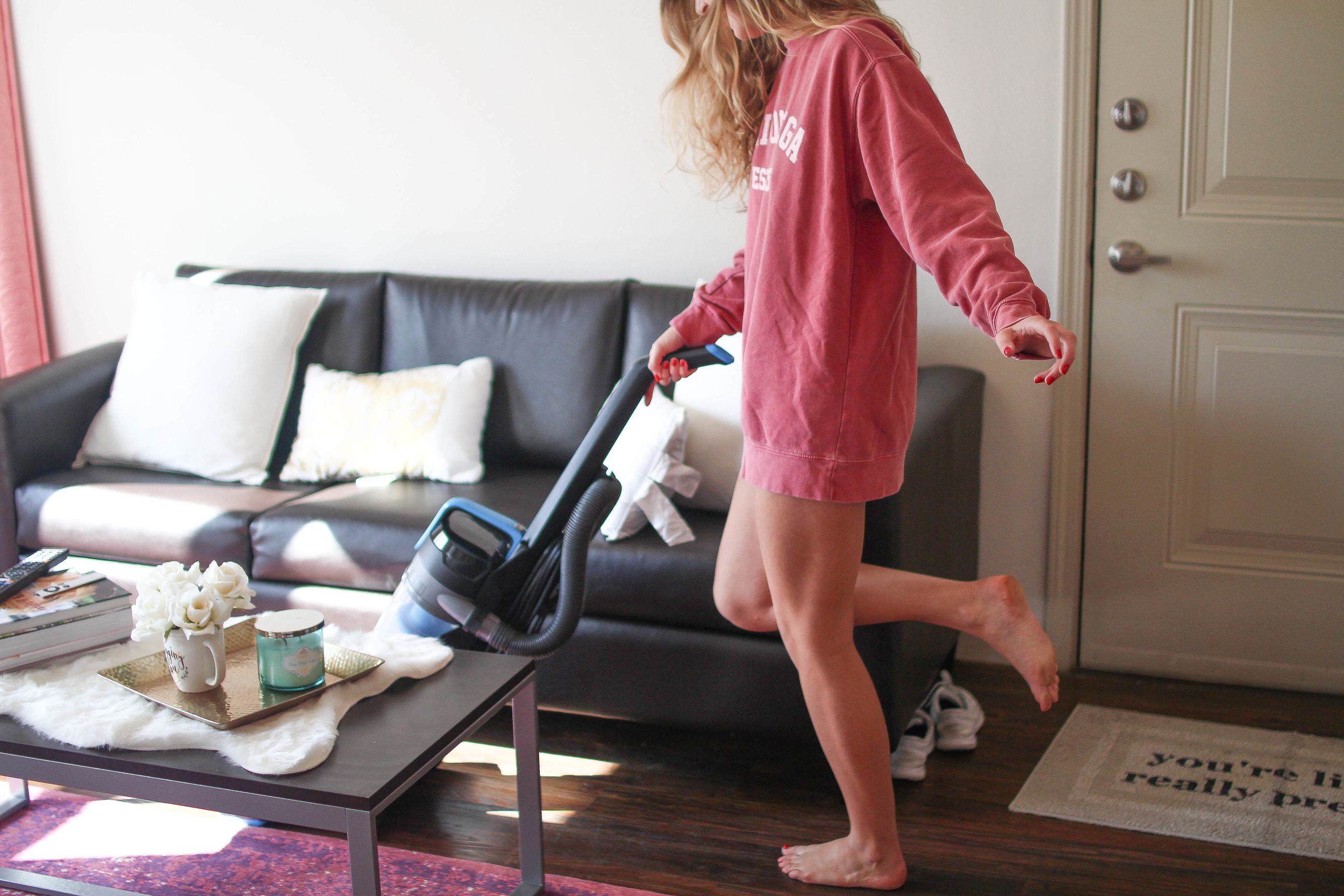 Yup this is what I meant about cringy photos…yikes! These were a part of my "Tips for the Freshman 15" blogpost. I took all of these myself on a self timer haha! I have come a longggg way. As you can see my apartment used to be hot pink, I think I liked it the best when it was like this! There is also a photo of my cute little kitchen that you can kind of see.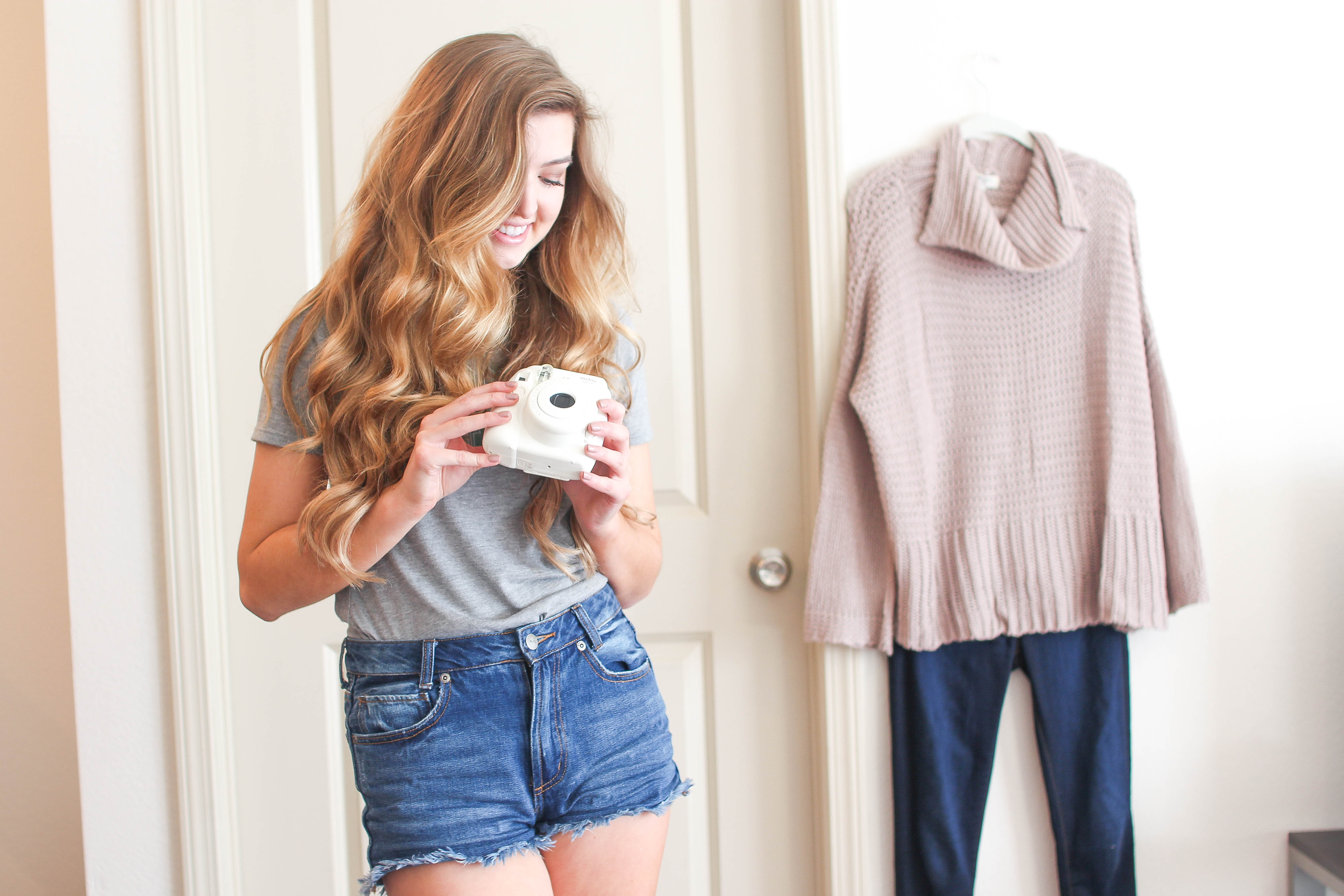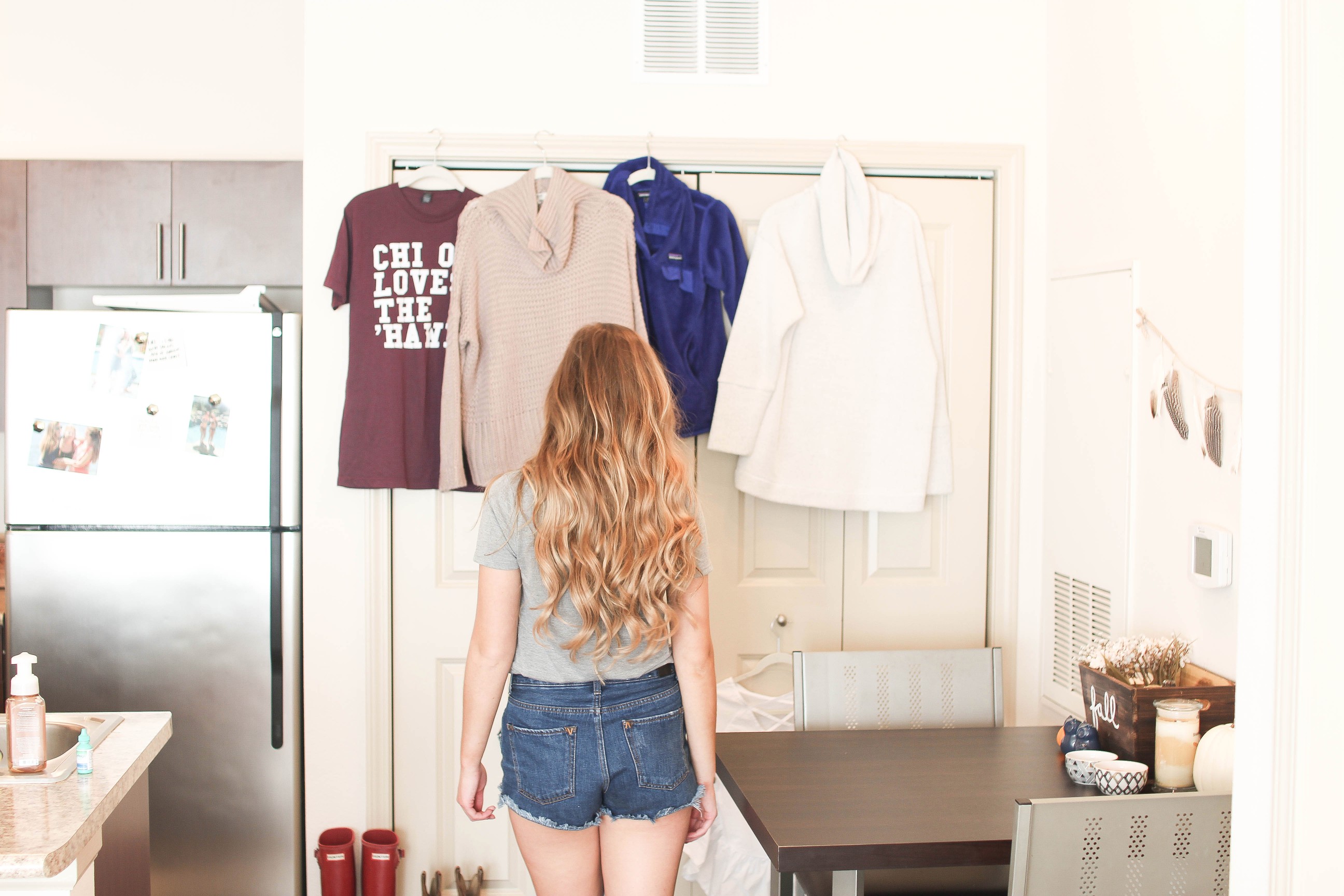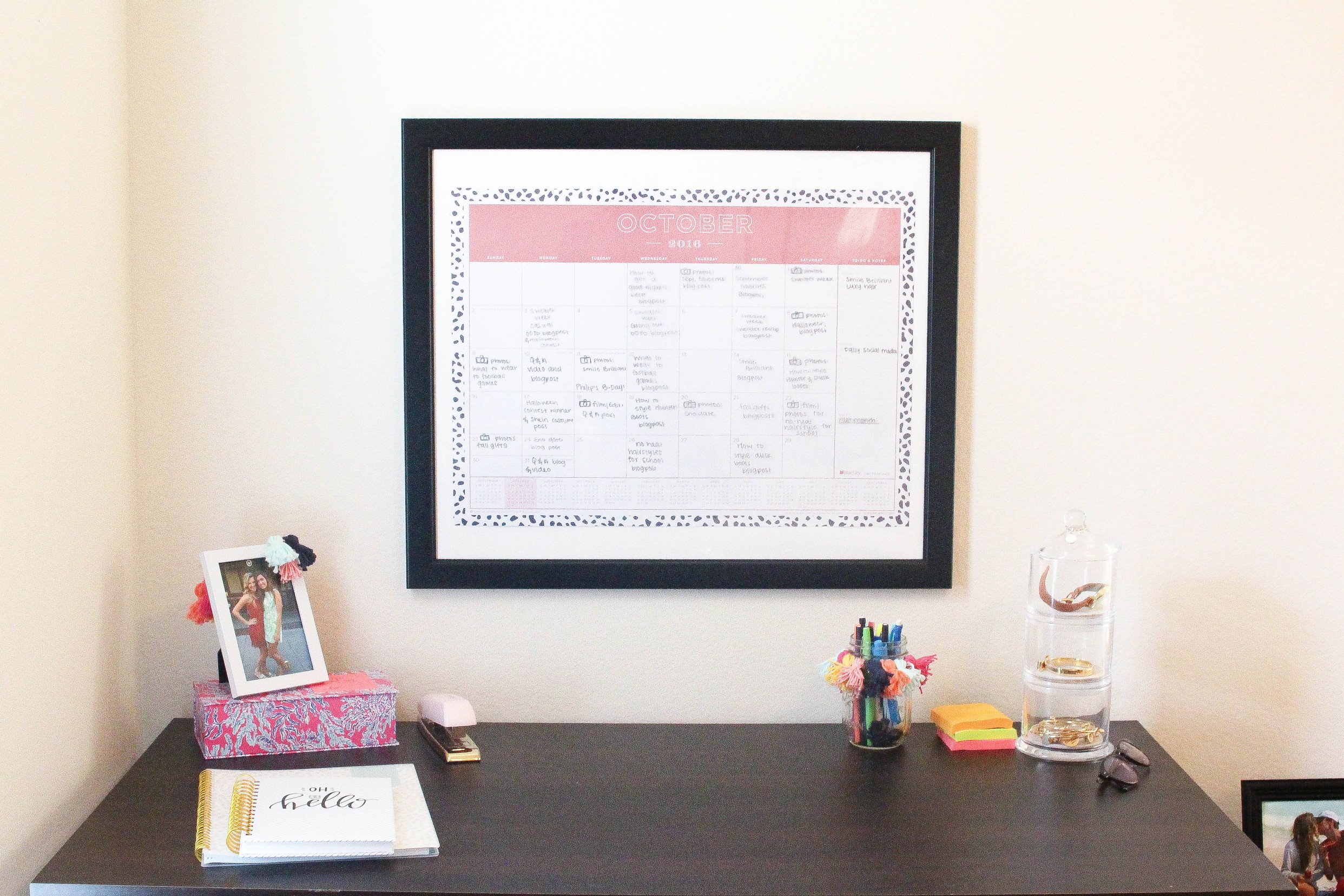 Some other random shots and angles of my apartment in my "How to be an Organized Blogger & Youtuber | VIDEO (Also How I Plan OOTD Posts)" which I really need to redo this post because I do not really do any of this anymore haha! It was super time-consuming. PS I loved my hair this day…lol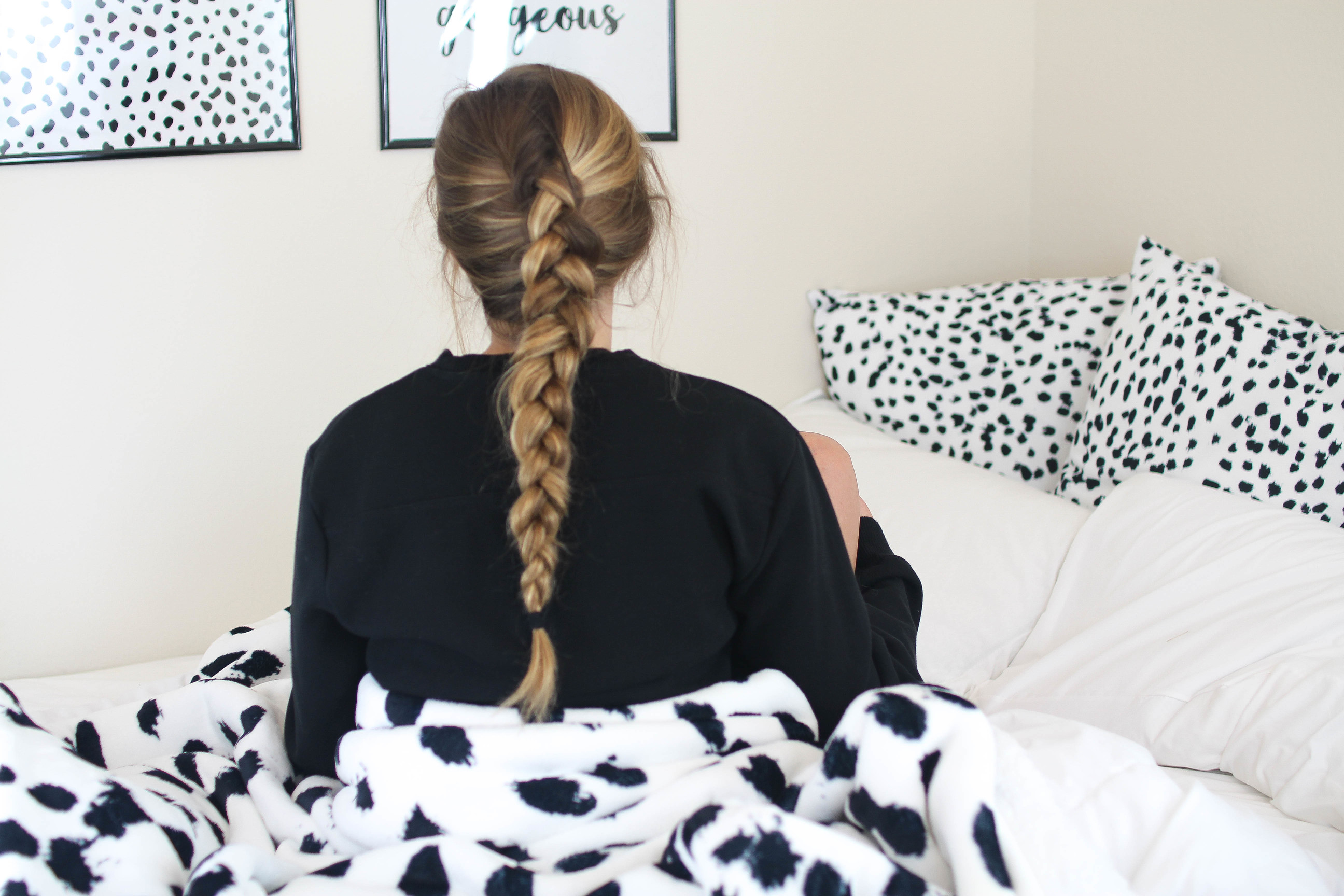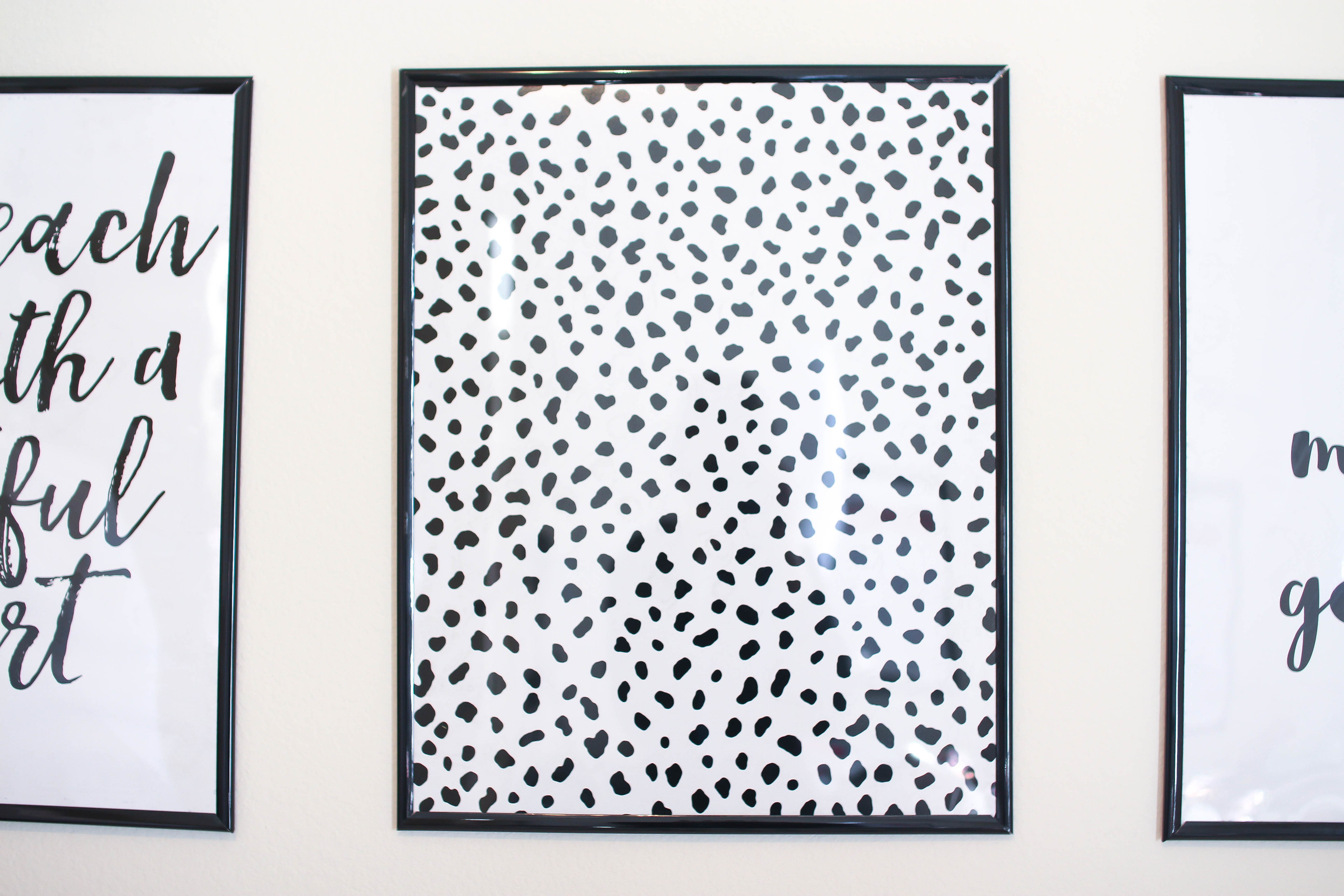 Now some bedroom shots! These were in my "Dalmatian Spot Print Obsession + Sneak Peak at Some of My Room Decor!" post! I wish I had a better photo of my wall in my bedroom, the prints weren't up when I did the vlog. I think I am going to move the prints to my bathroom at home though so you'll be able to see them there!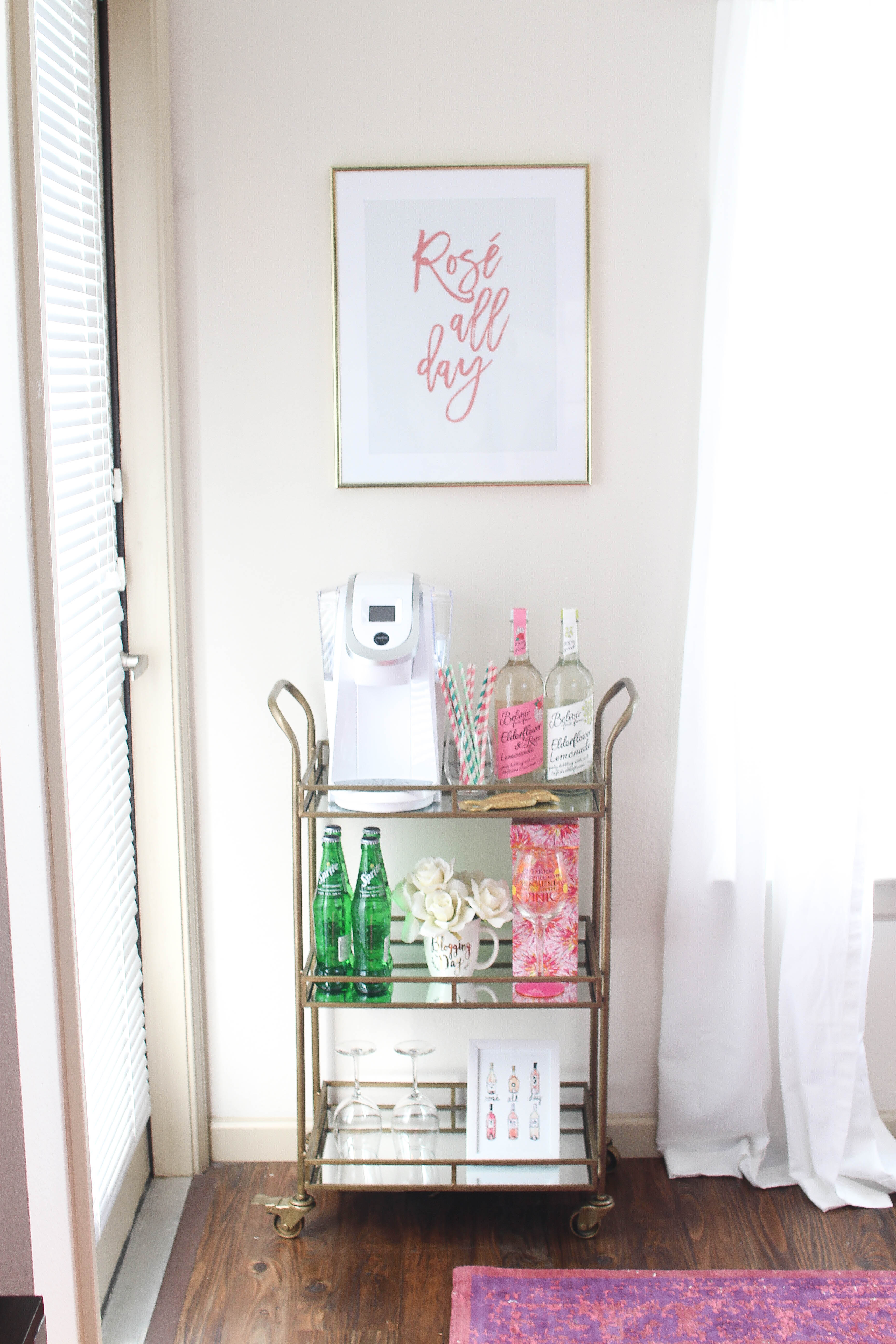 My bar cart!! I absolutely loved this bar cart, I was so excited to buy this with my own money before I moved in. You can see the full post here: "My Bar Cart + How I Easily Decorated it!" You can tell in the vlog that it's changed a bit, after my apartment flooded things just got misplaced.
Christmas Time (After the Flood):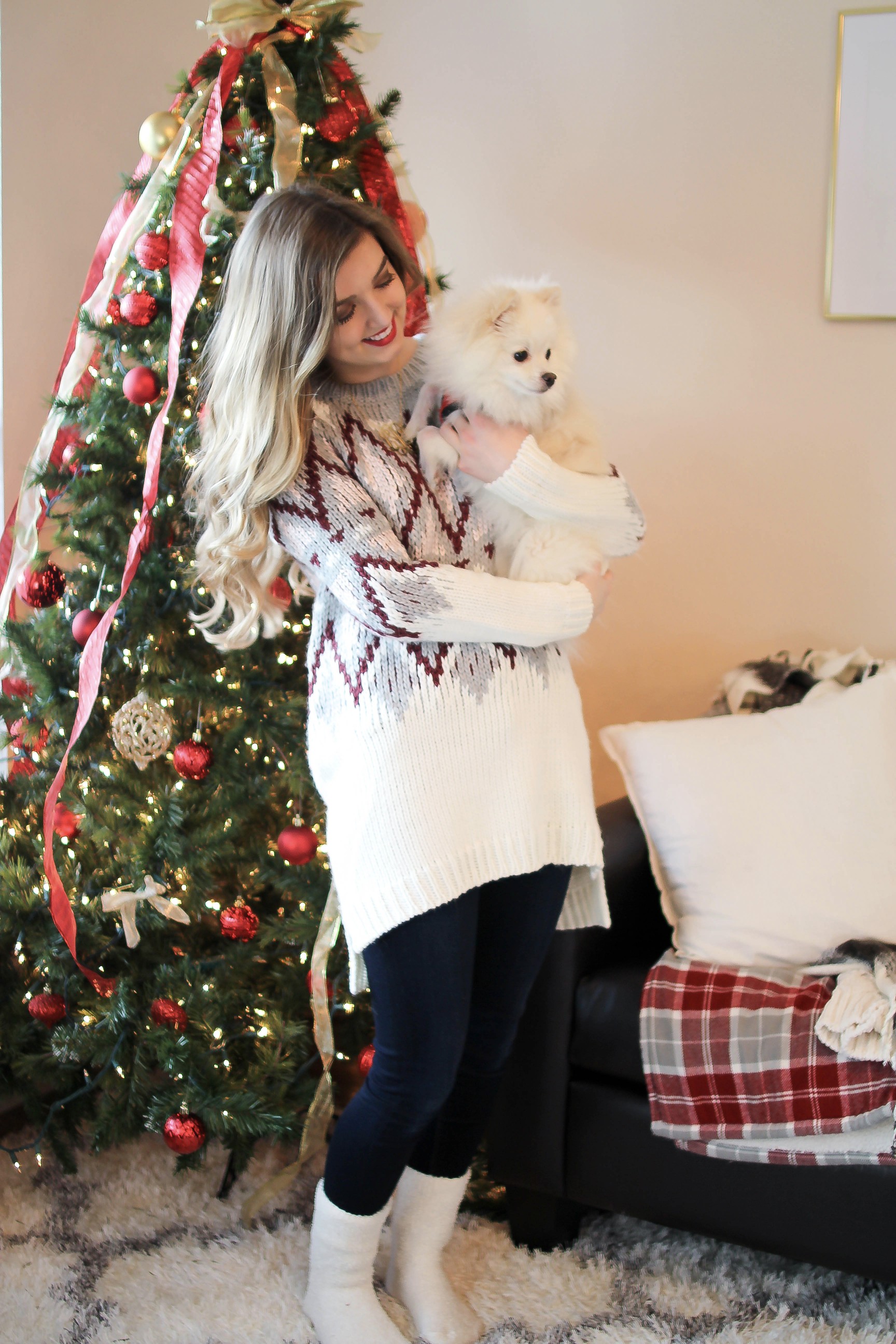 I loved having a full size tree in my living room, I felt like an adult haha! Can you tell my editing skills have improved?? I guess you could probably tell from all of the photos so far lol. This was a photo in my "VLOGMAS IS HERE | + OOTD" post. You can also go back and watch my vlogs to see more of my apartment during this time!
Shots Taken More Recently:
The rest of these shots were taken more recently and actually show what my apartment looks like!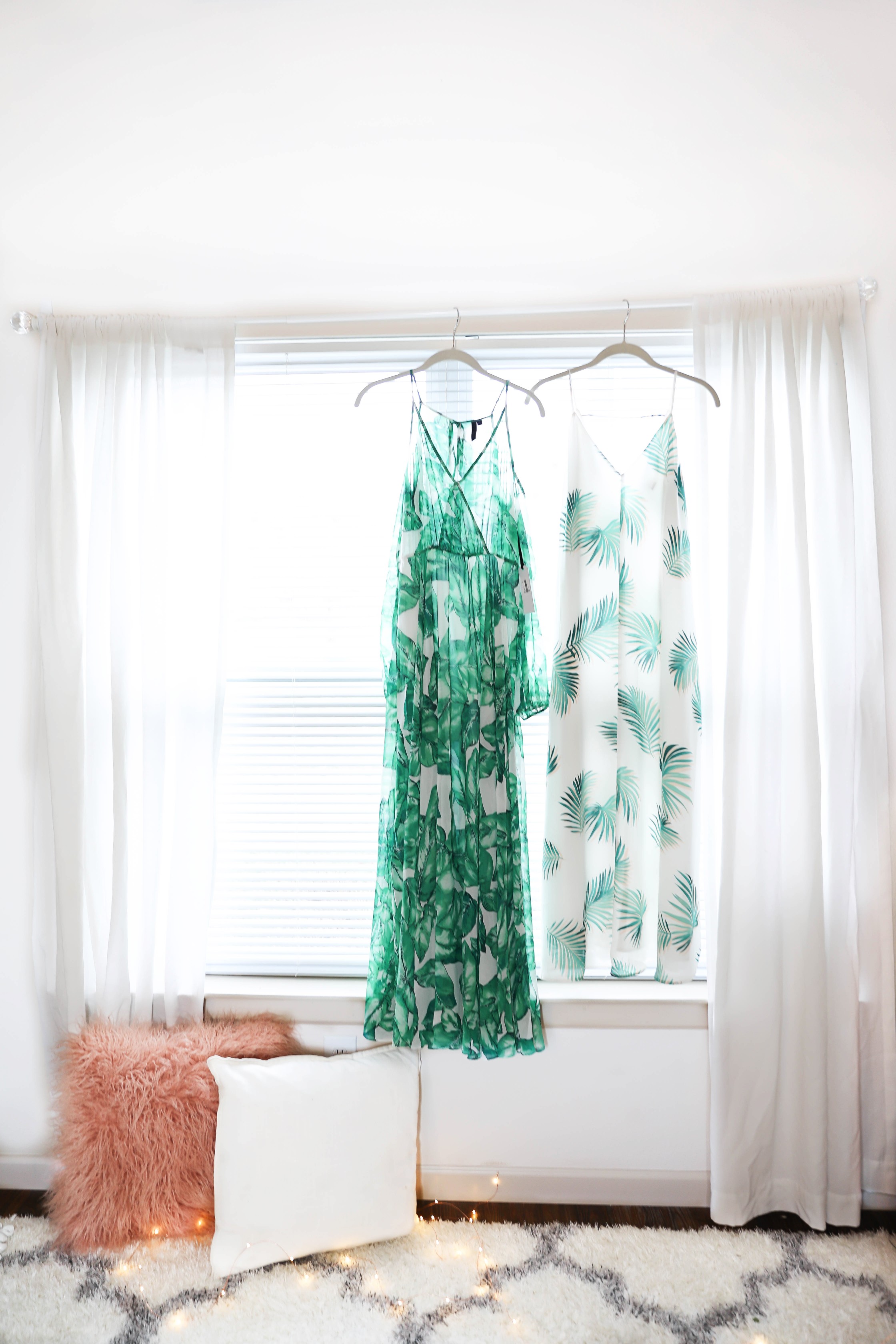 Source: Spring Haul | Featured on my Instagram Story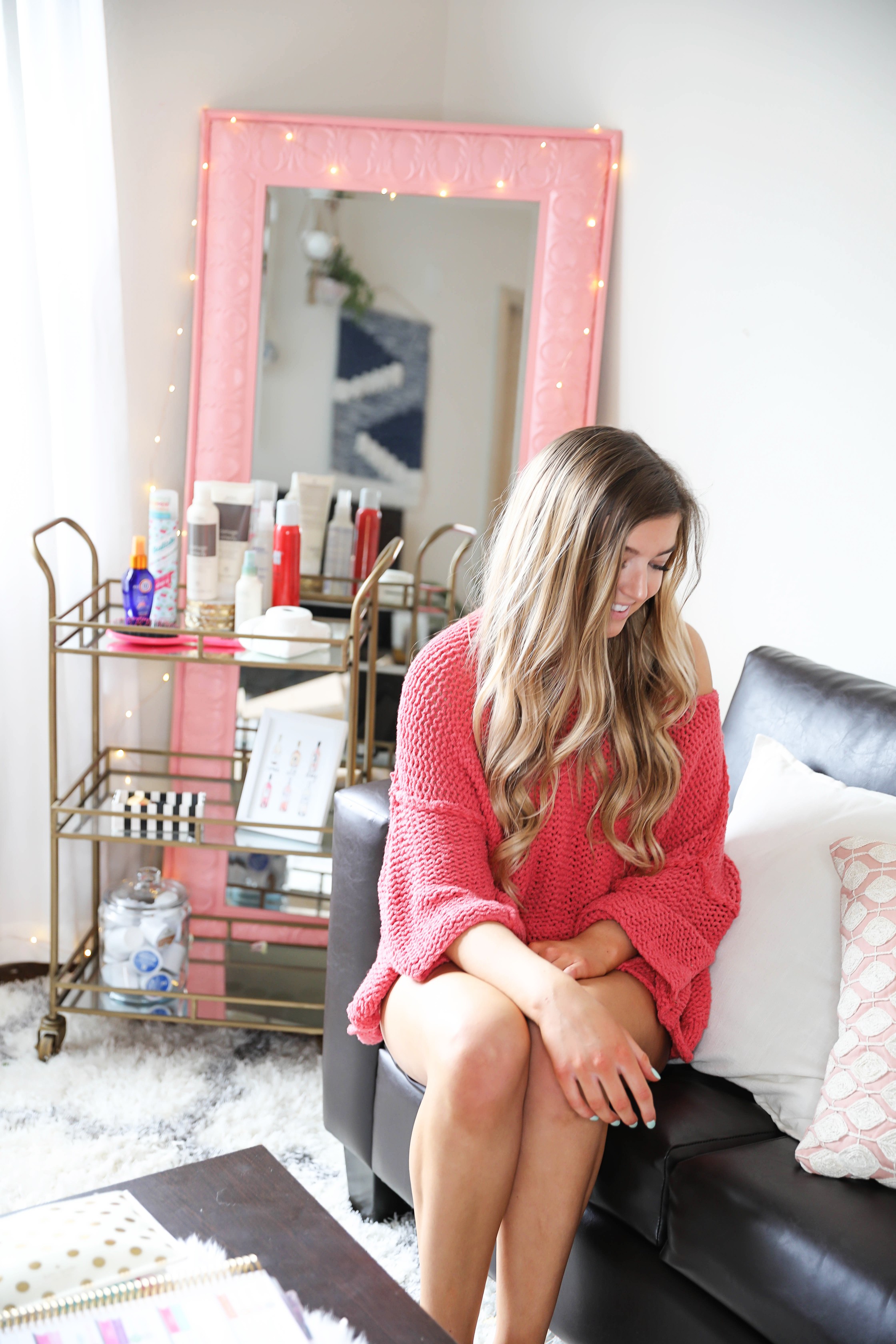 Source: New Hair + My Favorite Hair Products (Hair Routine)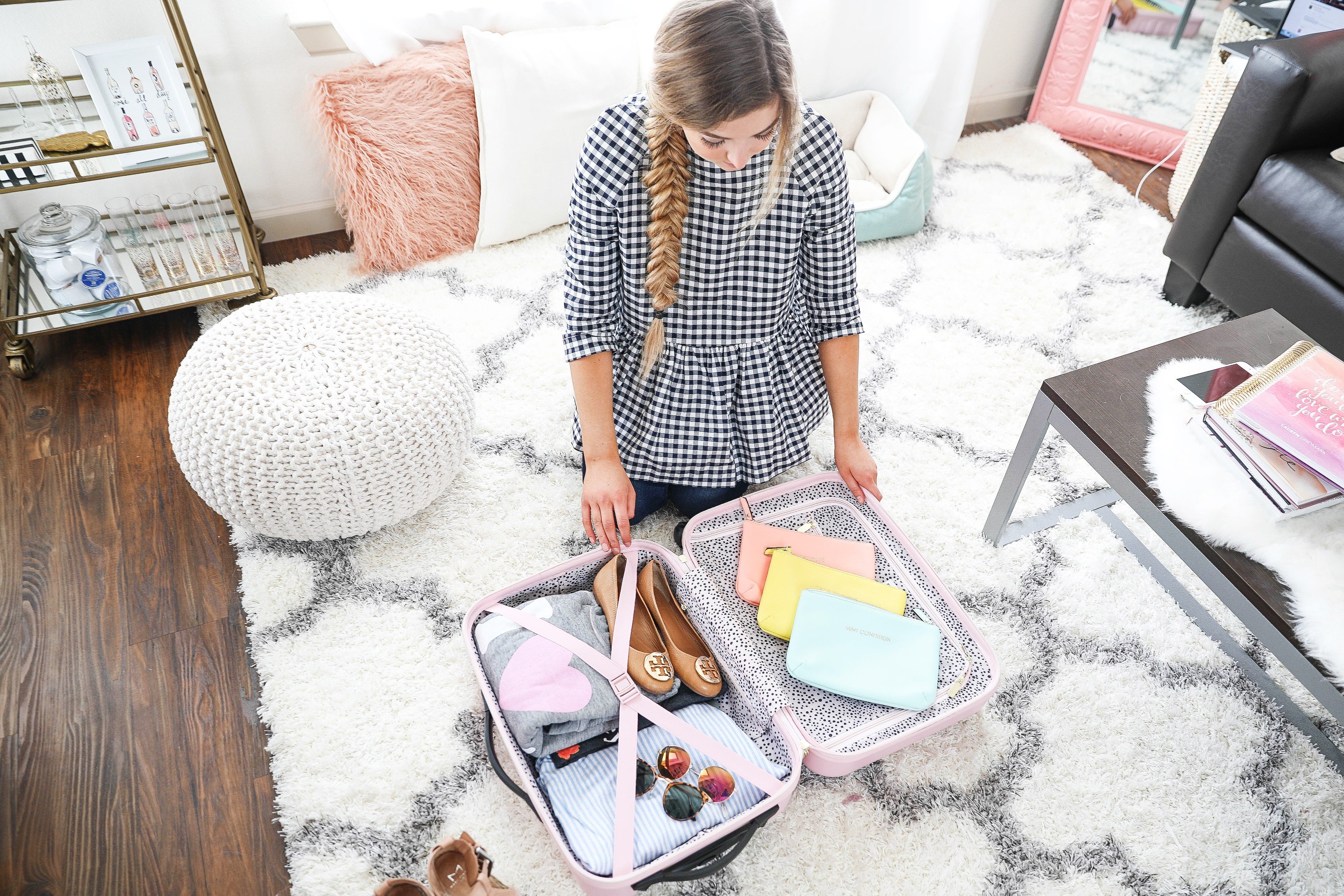 Source: Tips For Frequent Travelers | Packing VIDEO + More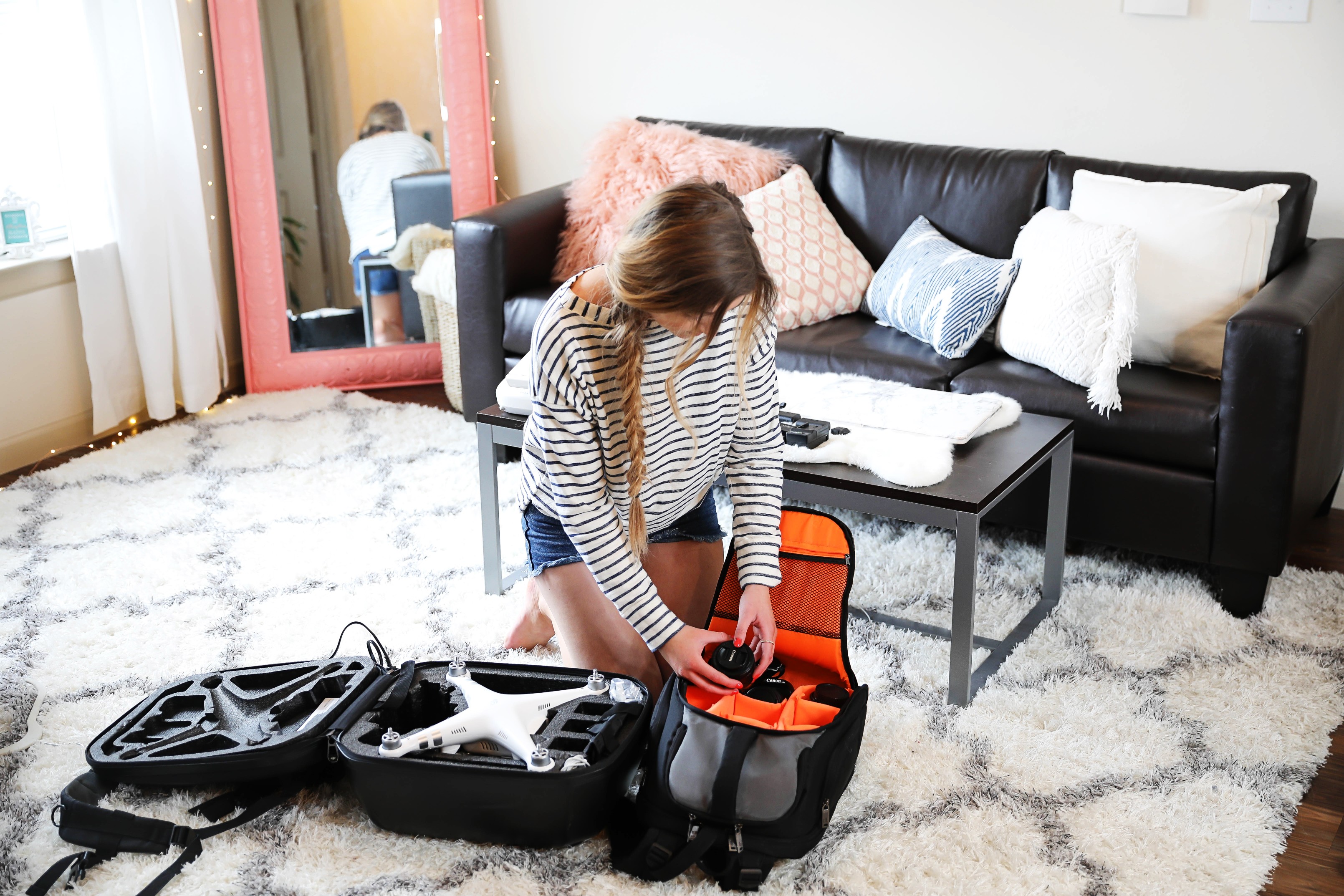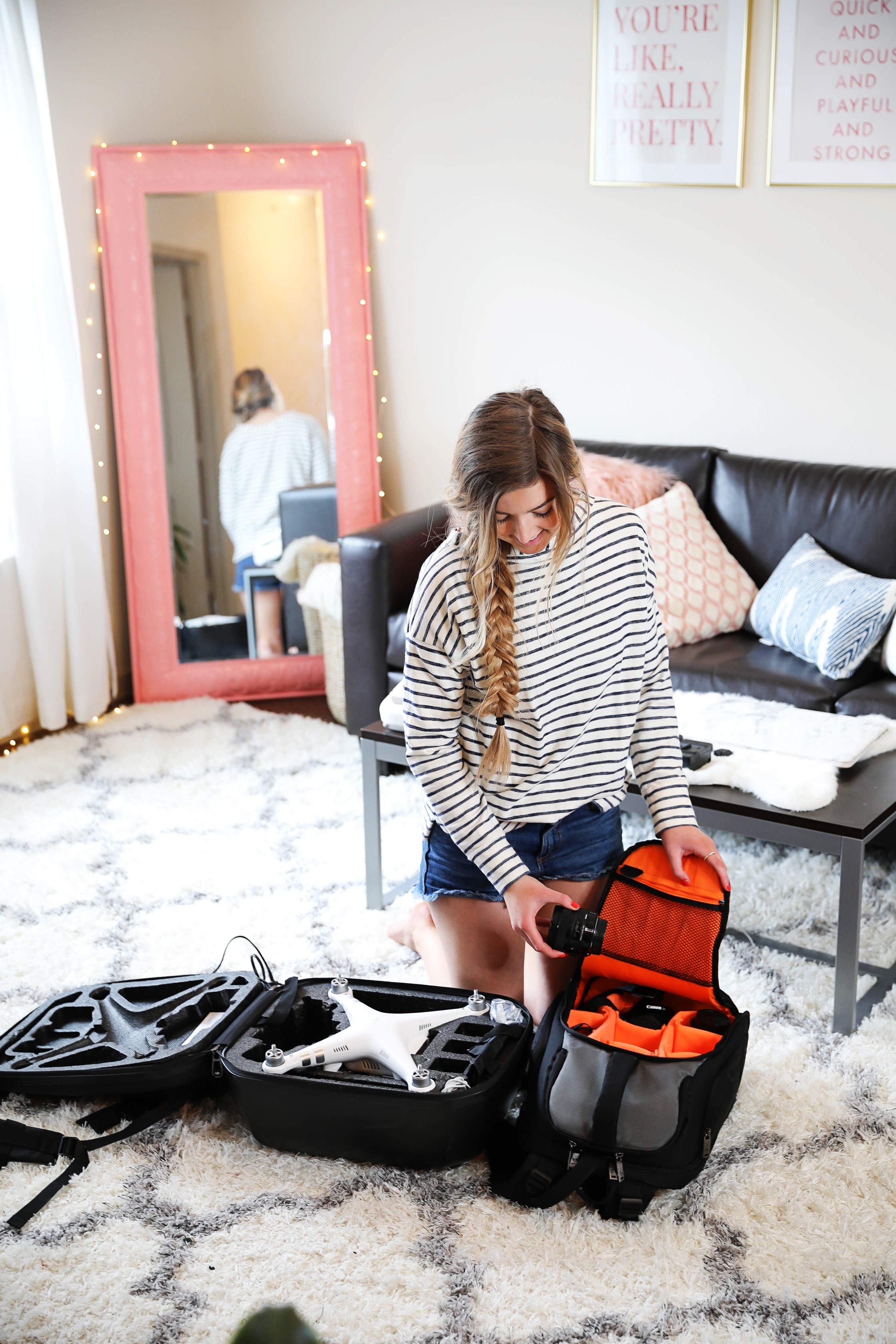 Source: What Camera I use | What's In My Camera Bag Blogger Edition
I hope this wasn't a disappointing post for all of you who were eagerly awaiting my Apartment Tour. However, this is a real-life honest look into my apartment and life haha! Comment or email me about any questions as to where I got things!
Outfit posts will be back tomorrow!
xoxo,
Lauren Emily Lindmark
Copyright © 2017 dailydoseofcharm.com