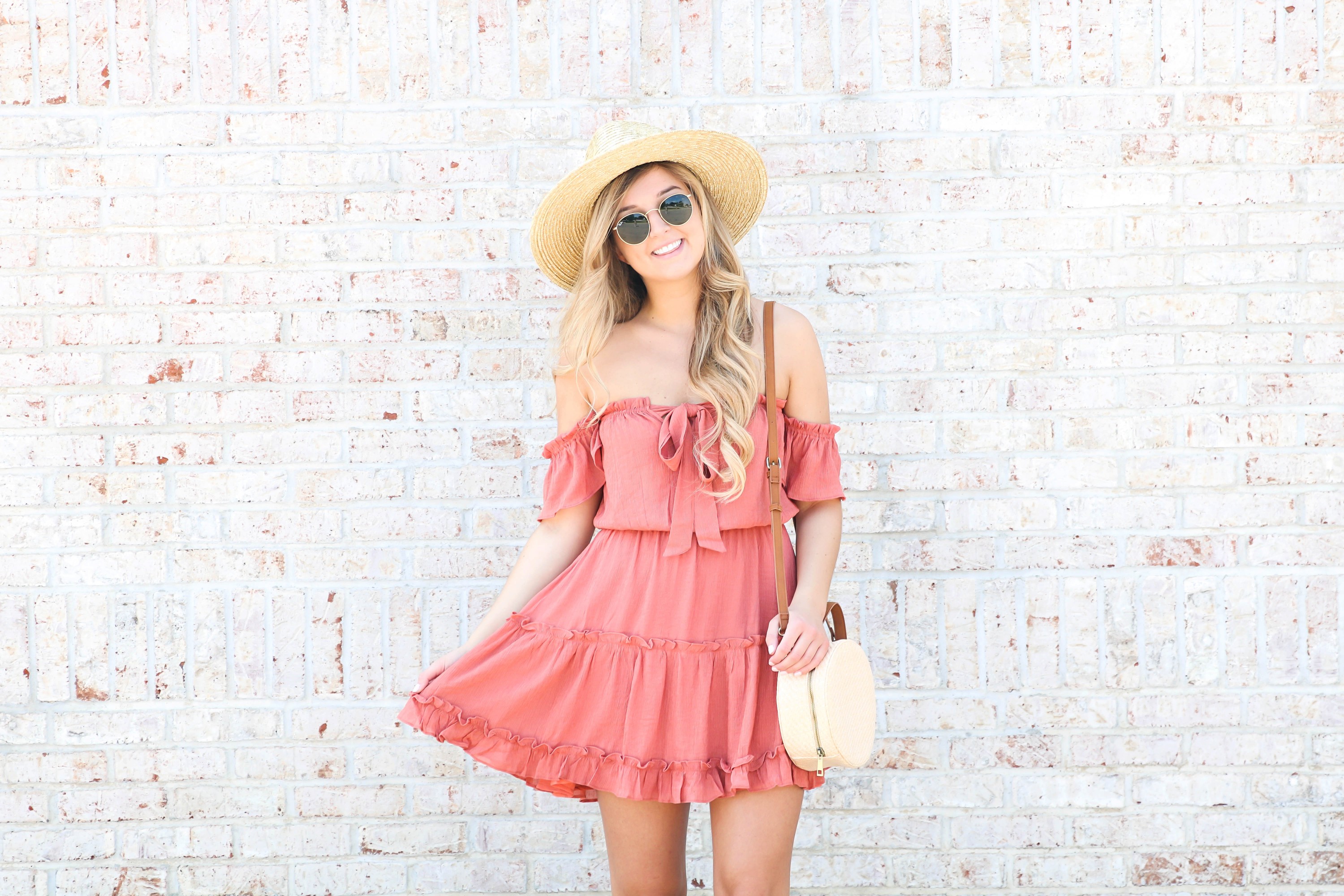 How to Wear Hats this Summer + Hat Roundup | OOTD
This may be my new favorite summer dress! I love the cut, how it ties in the front, the tiered look, the cute sleeves, and the color! Seriously, what could make it any better?! Oh wait – I know…the fact that it also comes in blue!! So if you weren't already sold, go check out how adorable the other color is! I have been shopping a ton from Showpo lately and I have just had the best luck (not sponsored haha)! This is one of those dresses that will be perfect to throw on during the day and also cute to dress up at night.
I paired the dress with my wide brimmed hat that I love. I decided to make this post all about hats so I could show you all how I wear them! During the summer I wear hats like this all the time and I post in them quite a bit. However, I still get questions all the time about how to style them! So I wanted to do a whole post roundup of how I wear my hats this time of year. Keep scrolling for outfit details, a hat roundup, plus photos of my hat outfits!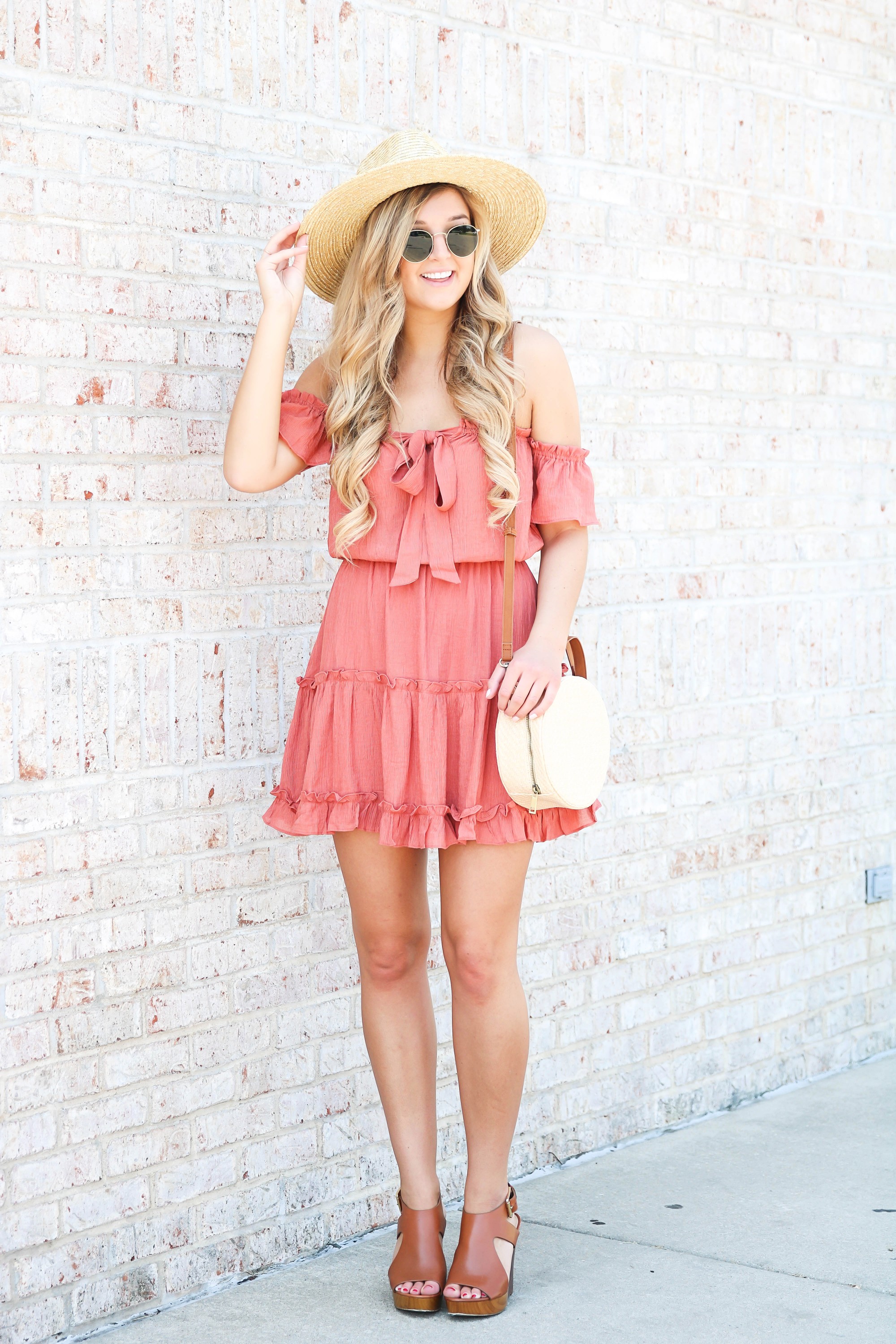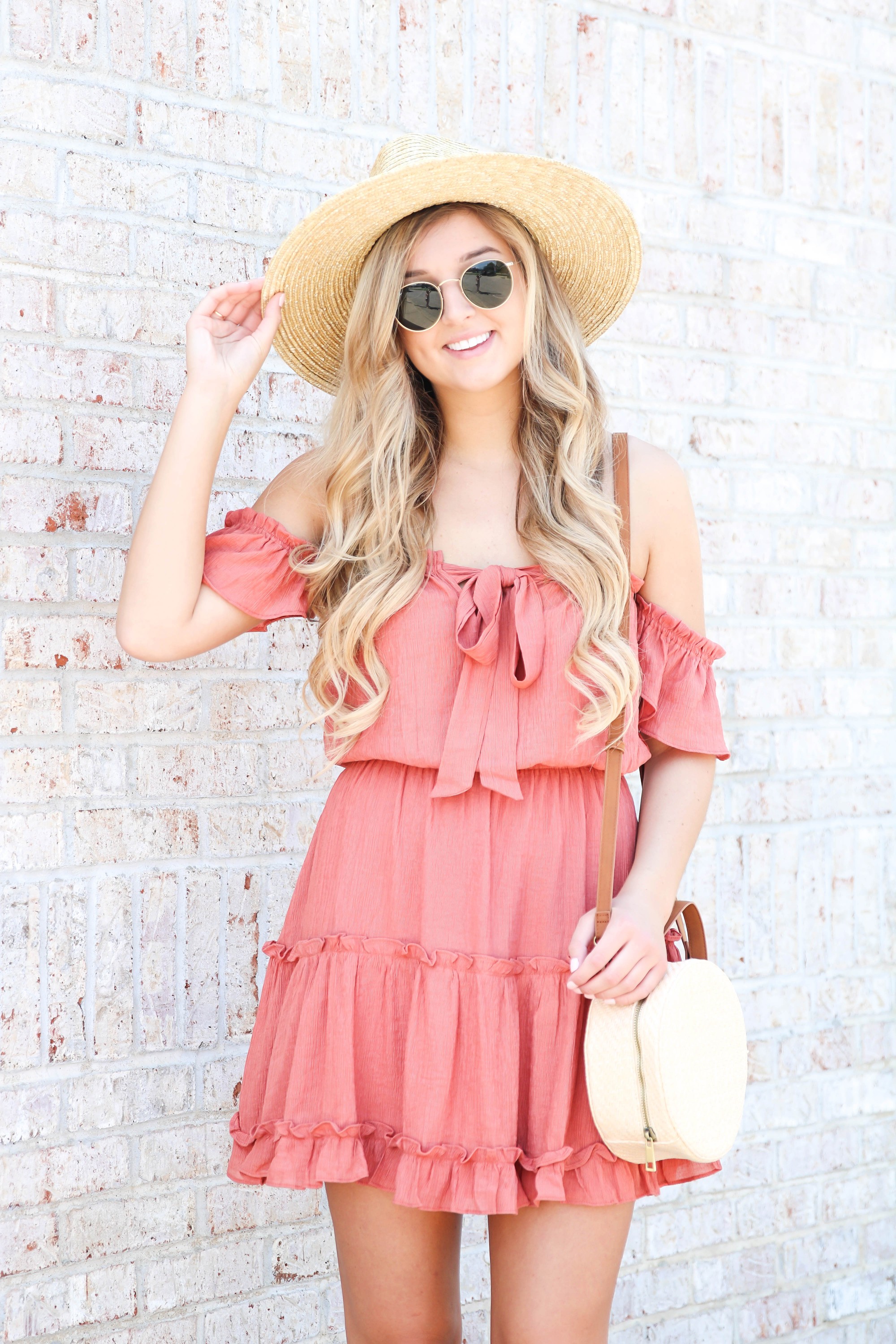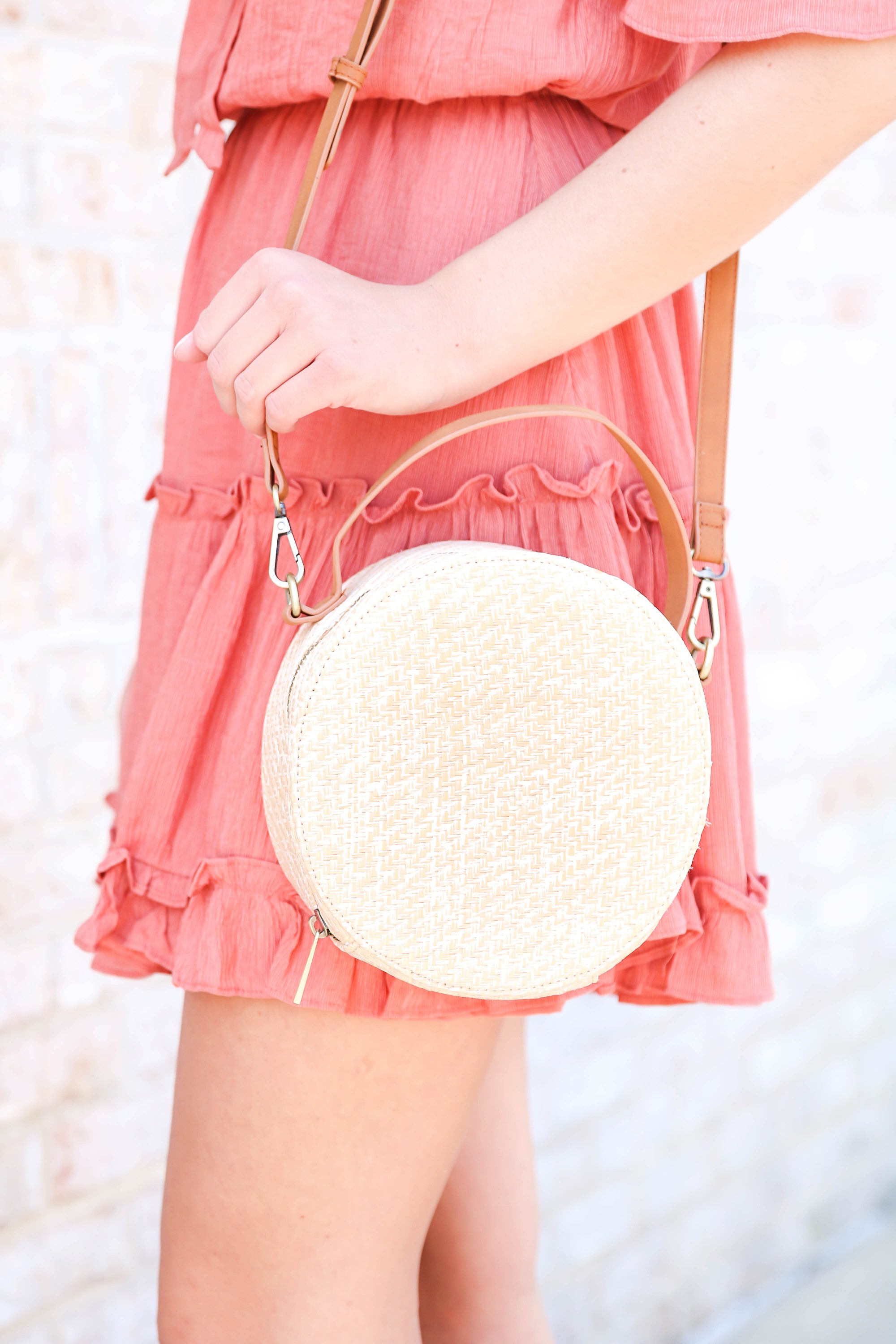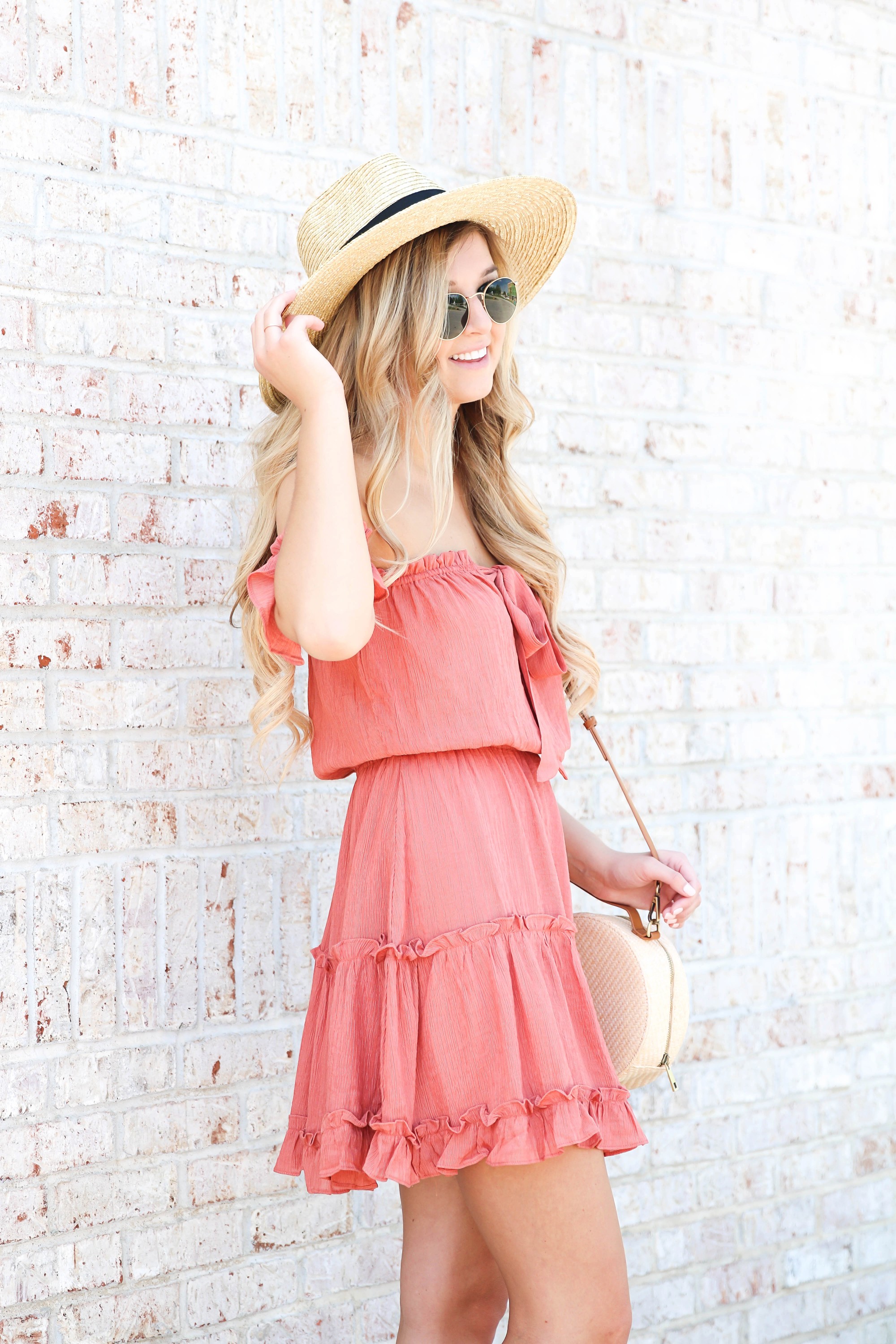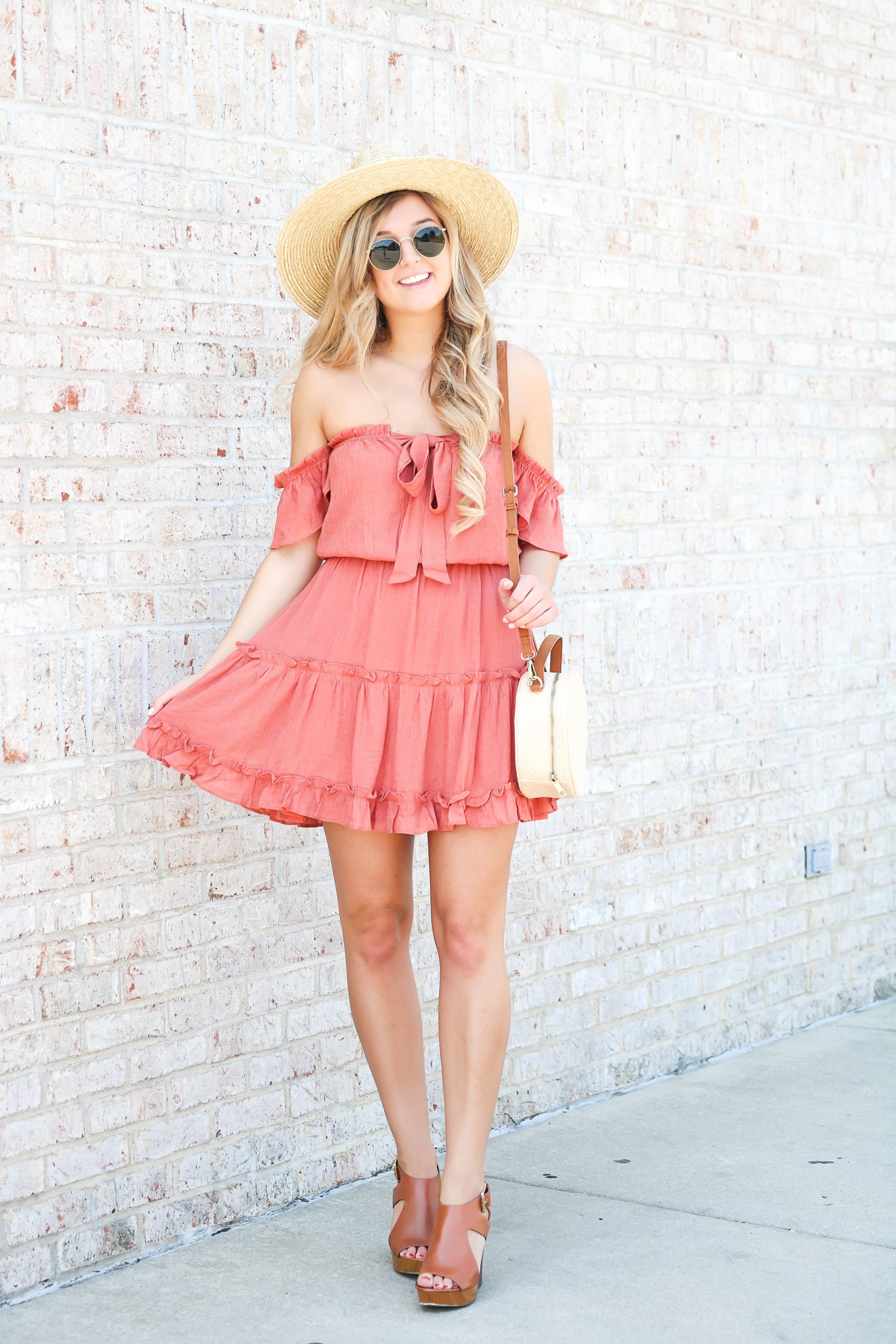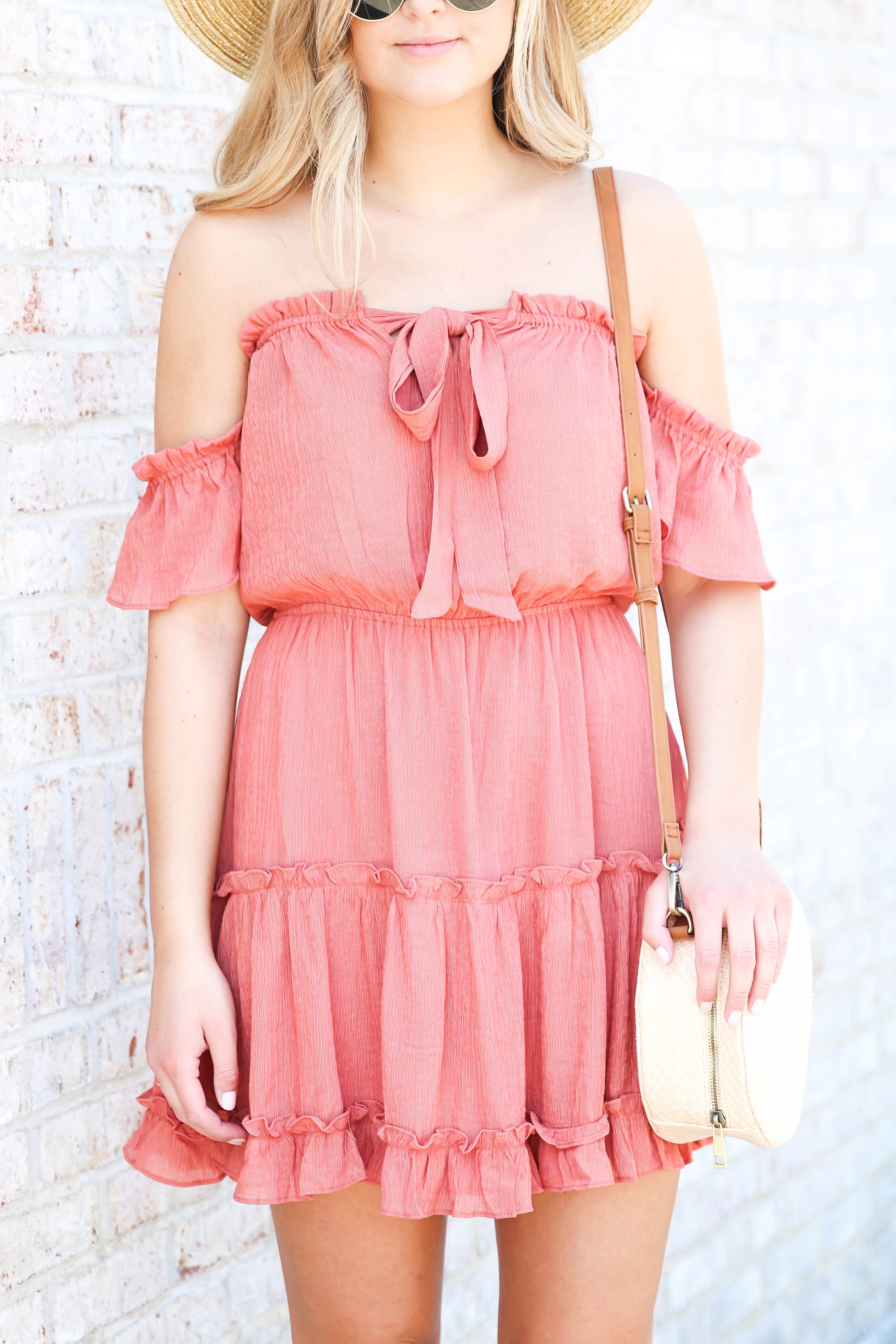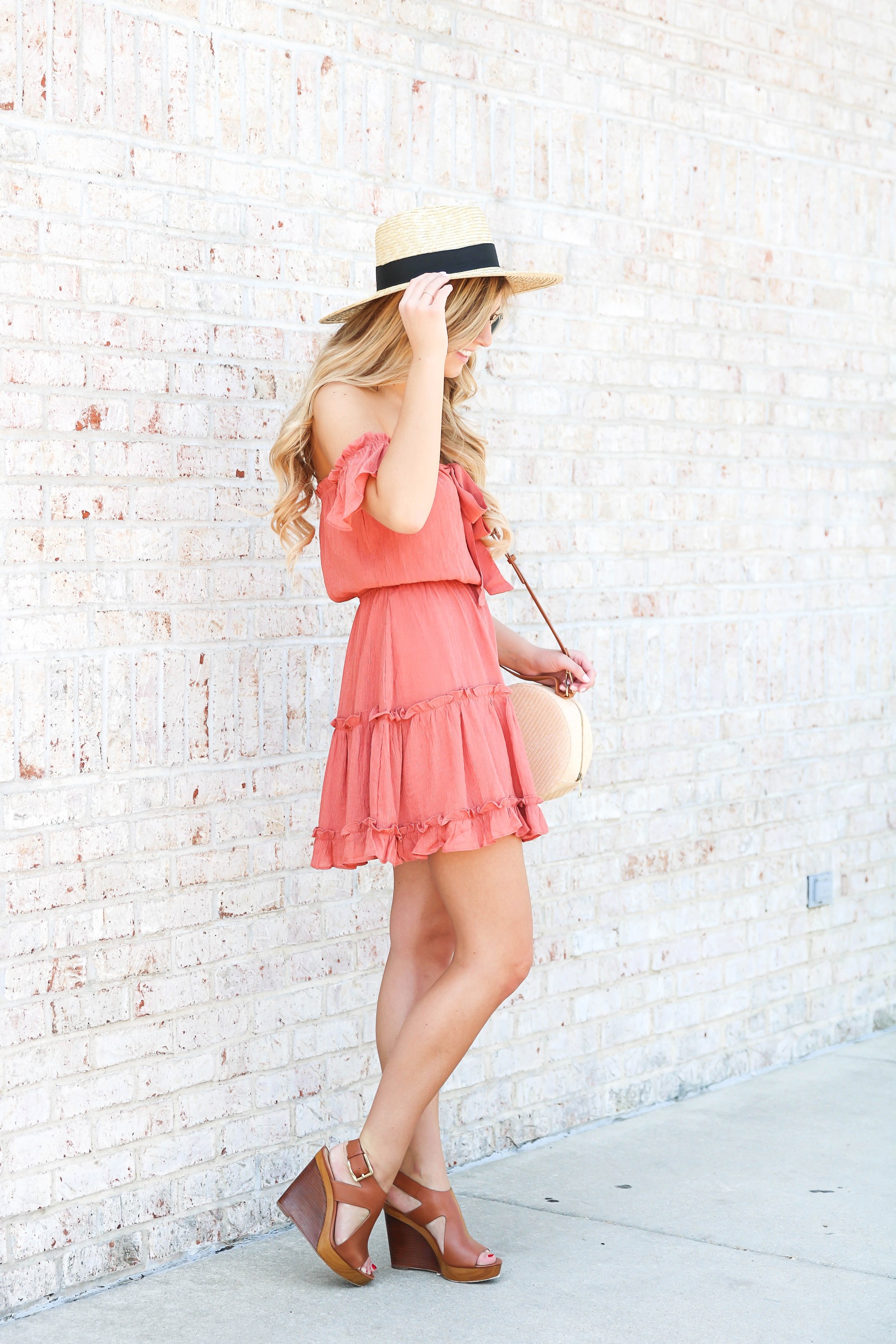 So these wedges I have actually had for two years which is crazy! I honestly didn't even think they still sold them, but I found the exact link and linked it above. They have held up so well over all this time! I bought these two summers ago for sorority recruitment my sophormore year of college! I was in Chi Omega and when you are on the sorority side of things during recruitment they make you wear certain outfits everyday.
I remember them being sooo specific about what colors we had to wear, I searched the internet forever to find these wedges and had to ask my mom to buy them for me since they were $130! They were the only cute wedges at the time that came in this color that was "required" to wear. Being in a sorority was so expensive… I look back now and cringe about all the money that was "wasted" on things like this. Not hating on sororities, but did we really all need the exact same color shoe?!
Shop This Post!

Cute Hats for Summer + How to Wear Them!

Floppy Hat by the Pool with a Maxi Sundress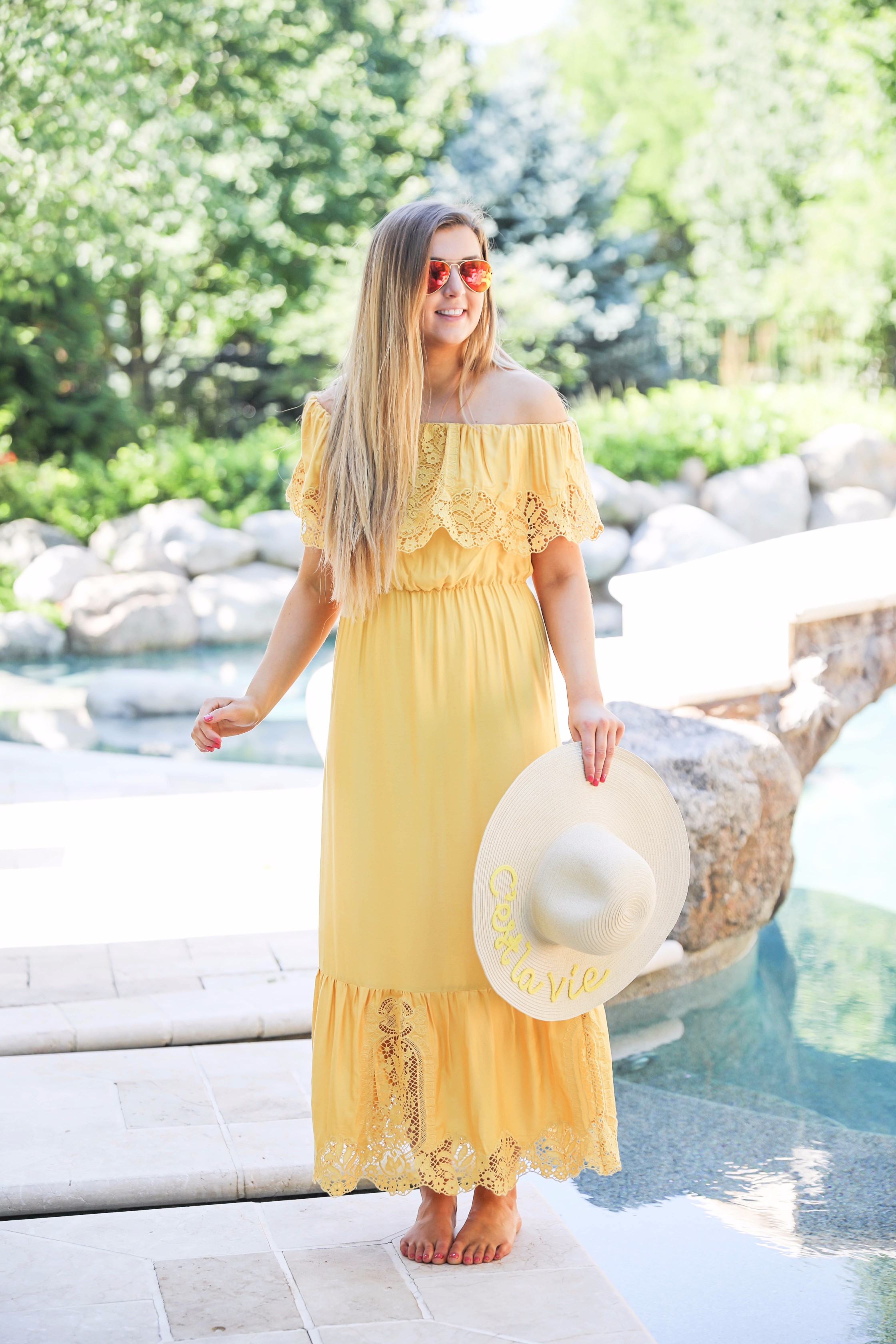 A great thing about hats is they protect your skin! I always wear hats when I am out by the pool, at the lake, or by the beach! I love large floppy hats like this! I linked some similar ones above!
Tied top and Shorts with a Wide Hat!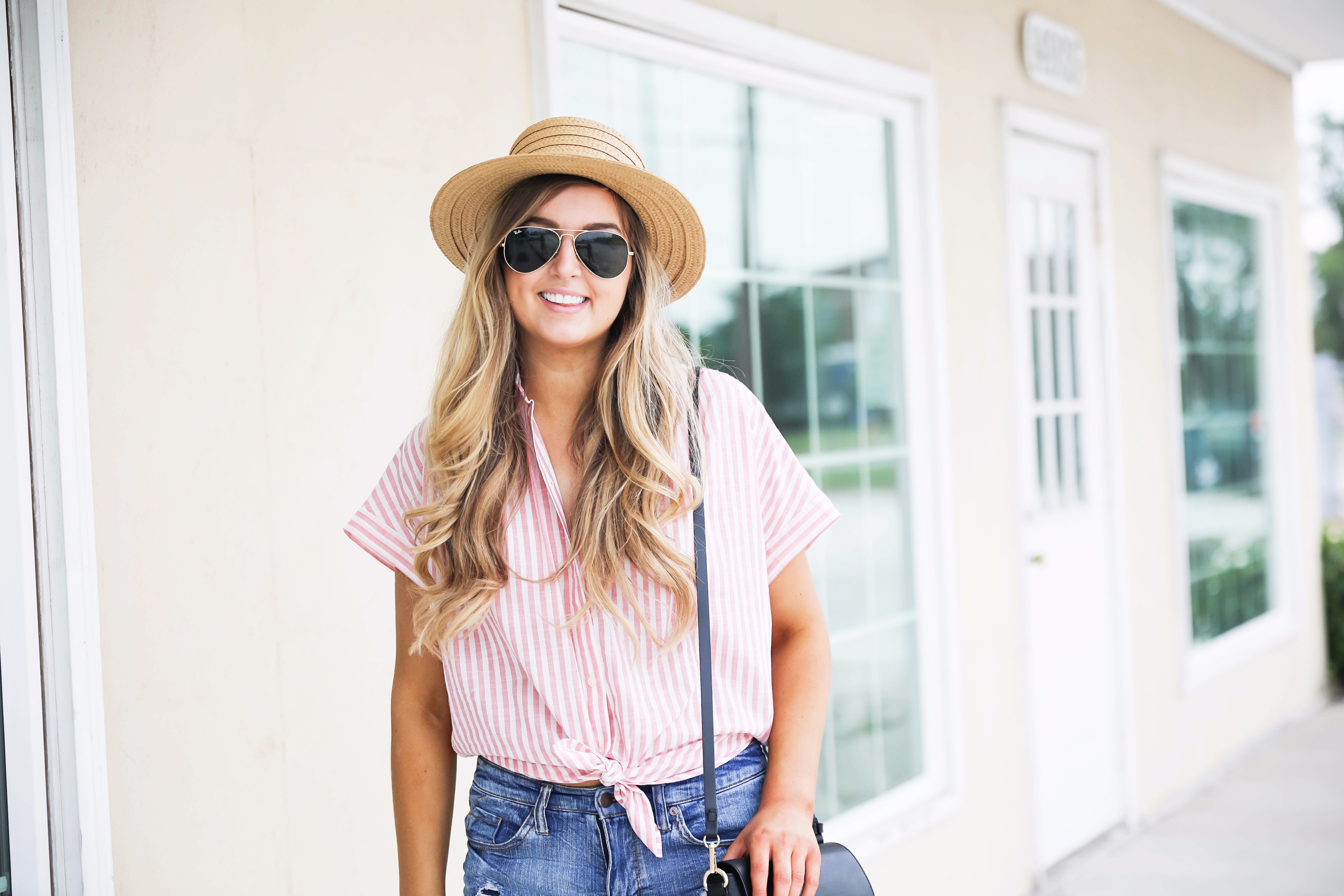 Love wearing hats with casual outfits like this! This tied top is my favorite and it's making me realize I have no idea where it is haha!
Boat Hat with a Cardigan and Shorts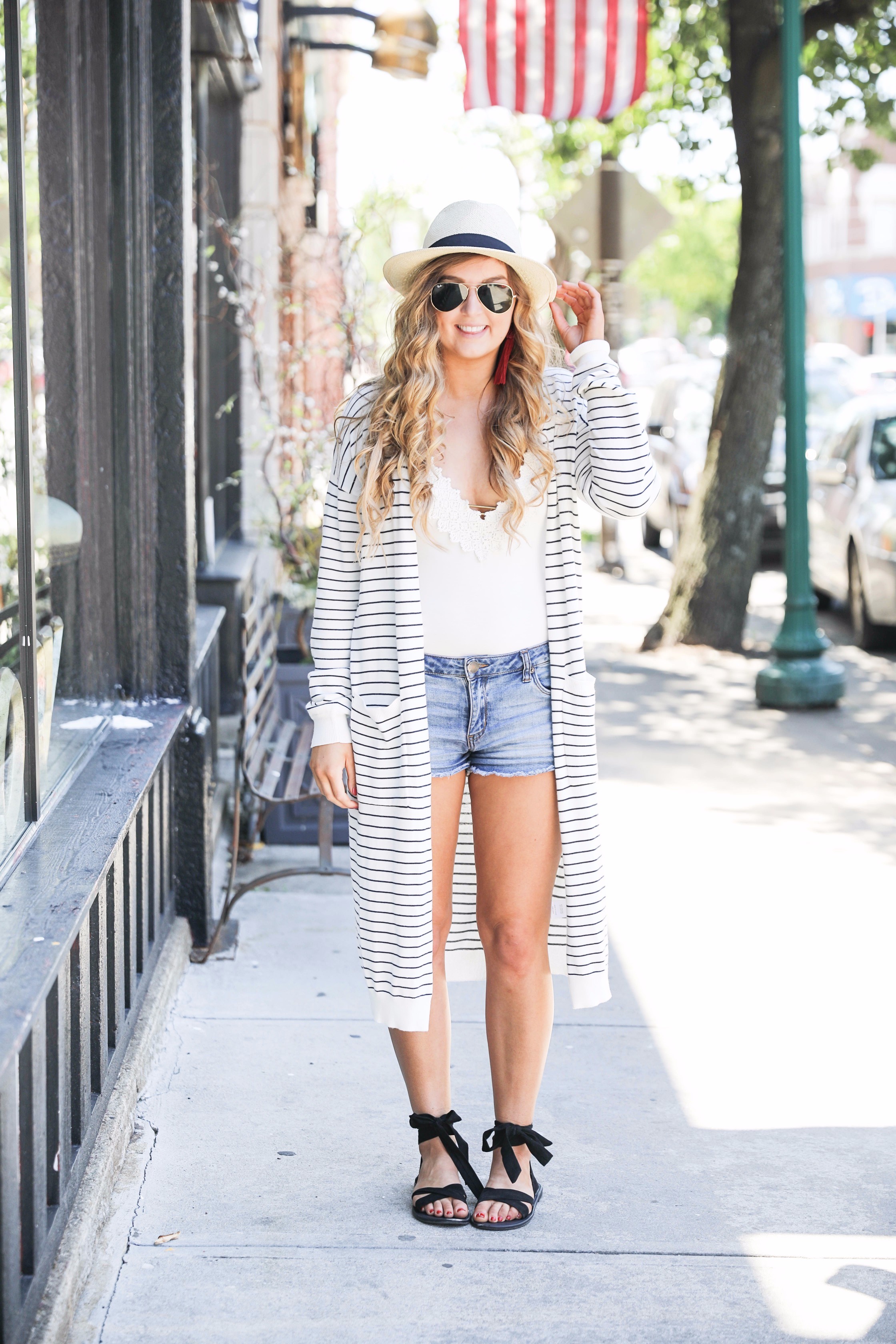 Almost didn't add this one into the roundup because I have lost some weight since this photo … so it's weird to look back at. You all may not even be able to notice (I tried to choose a photo that wasn't too bad), but I was so self conscious. I had gained the infamous freshman 15 and wasn't healthy all throughout my sophomore year either, but now I am so much healthier and those shorts are way too big for me! I actually have a post coming out a week from today talking about my struggles with my body image and weight. Regardless of how I look, I love this outfit! The long cardigan and shorts looks so cute with the boat hat!
Floppy Hat and Short Sundress with Statement Earrings!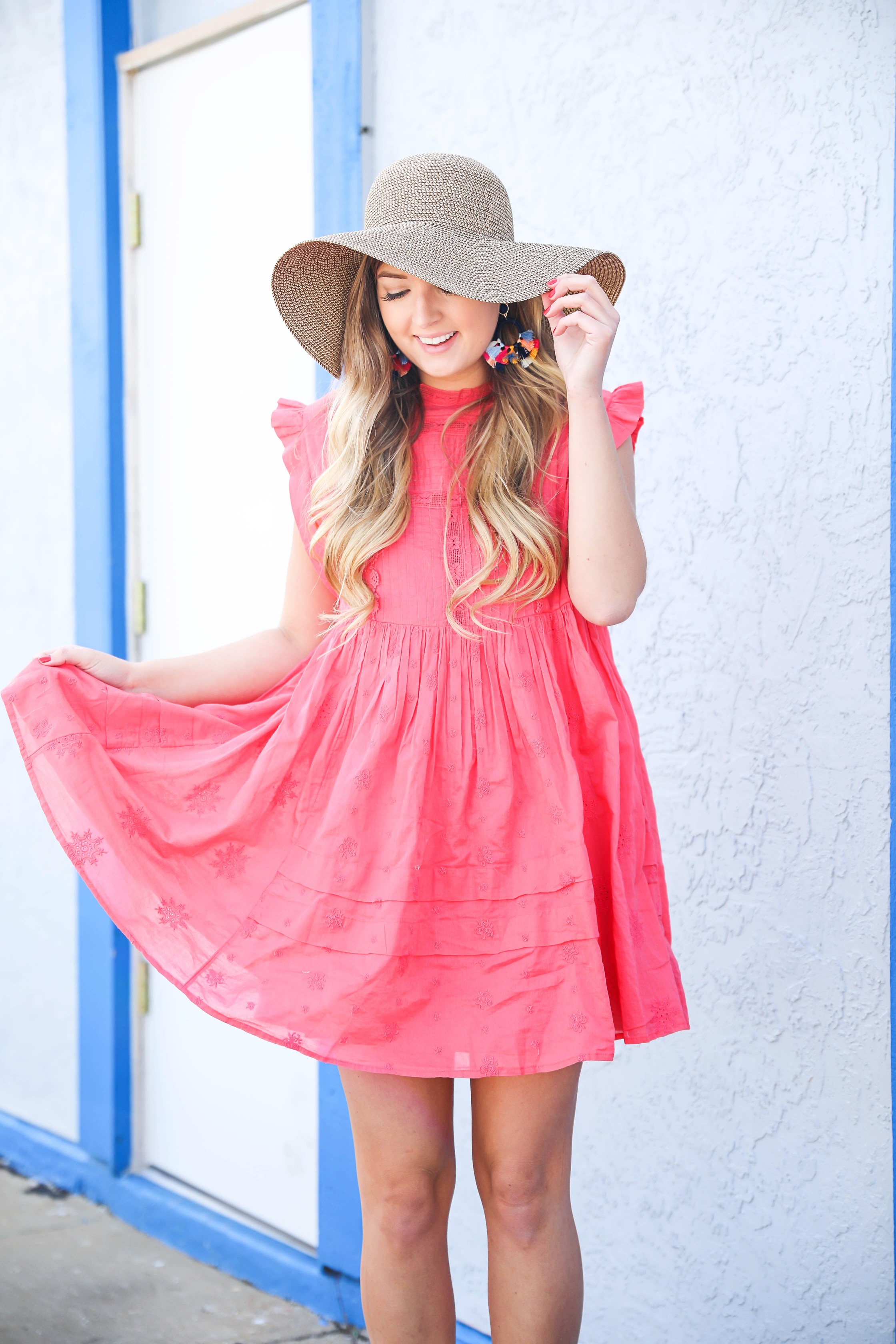 I think a lot of people think they can't mix big earrings and hats because there is a lot going on, but this outfit is the perfect example of how to do that! Because the dress is so plain I loved how the bright earrings and large hat looked!
A Nice Dress and Large Brim Hat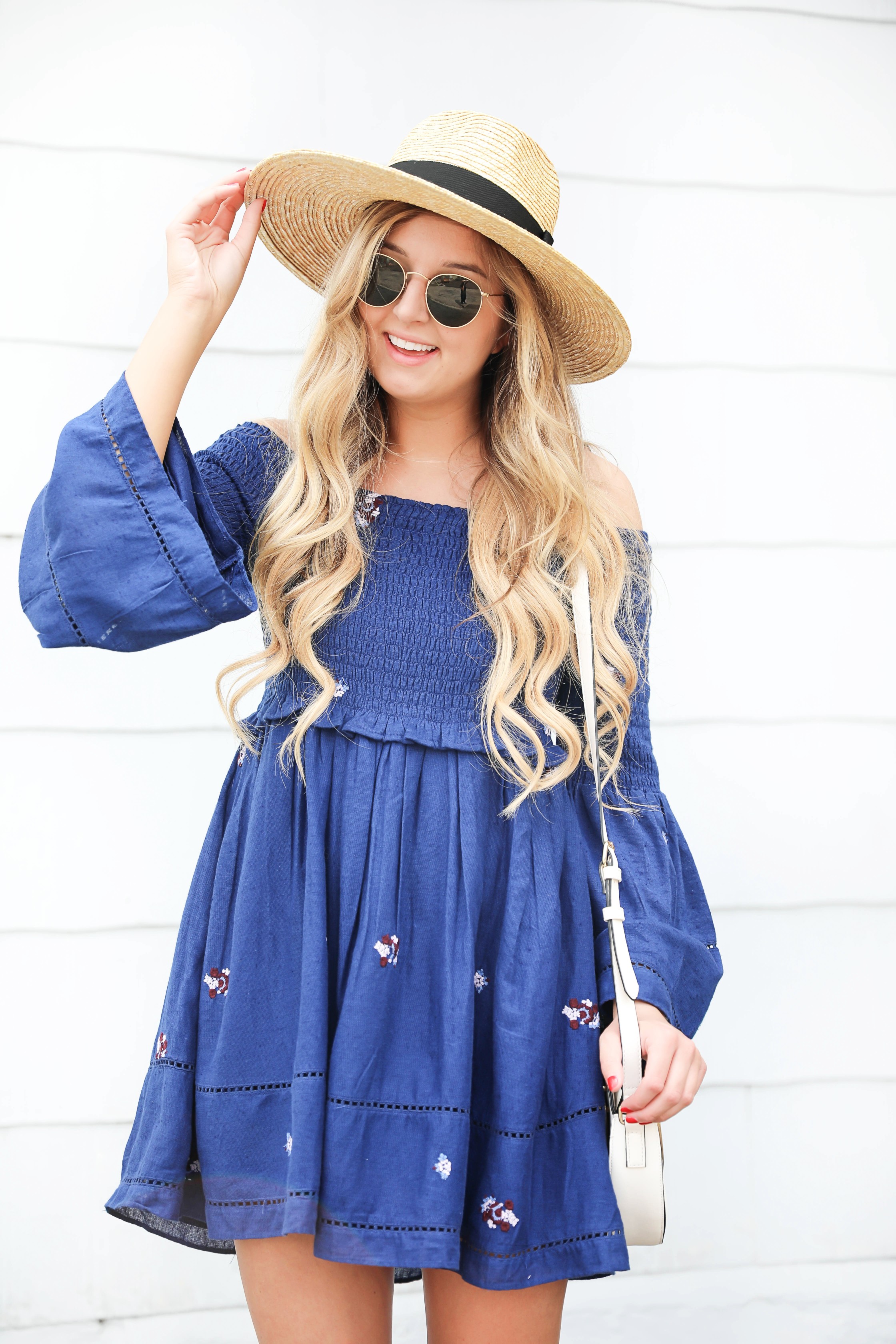 Hats don't just have to be casual, I love also pairing them with nice dresses!
A Nice Maxi Dress with a Felt Hat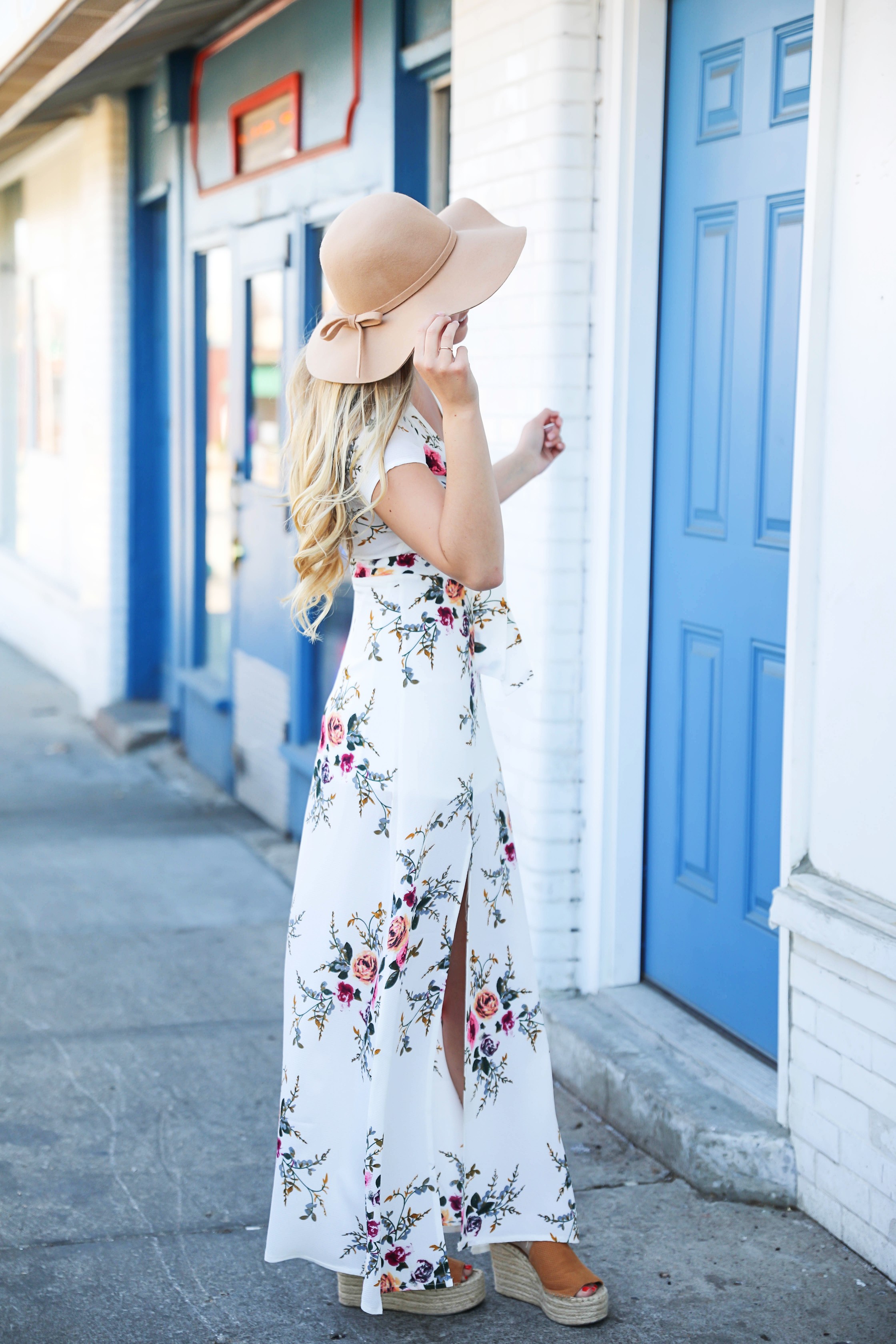 Another example of a nice dress with a hat! I love maxi dresses and a cute felt hat adds such a cute element to the look!
With a Pool Coverup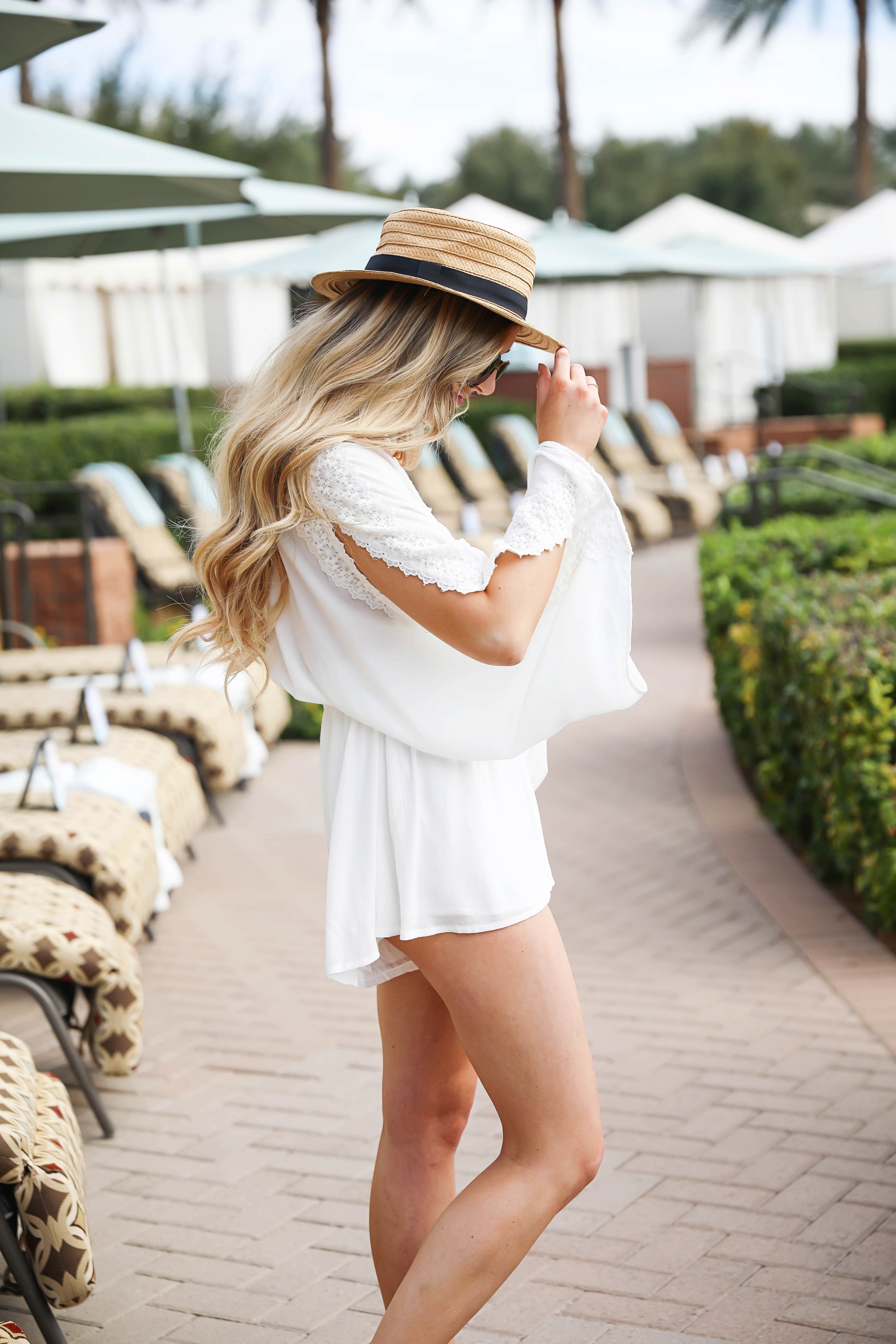 Lastly, a cute pool cover up always looks perfect finished off with a hat!
xoxo,
Lauren Emily Lindmark
Copyright © 2018 dailydoseofcharm.com