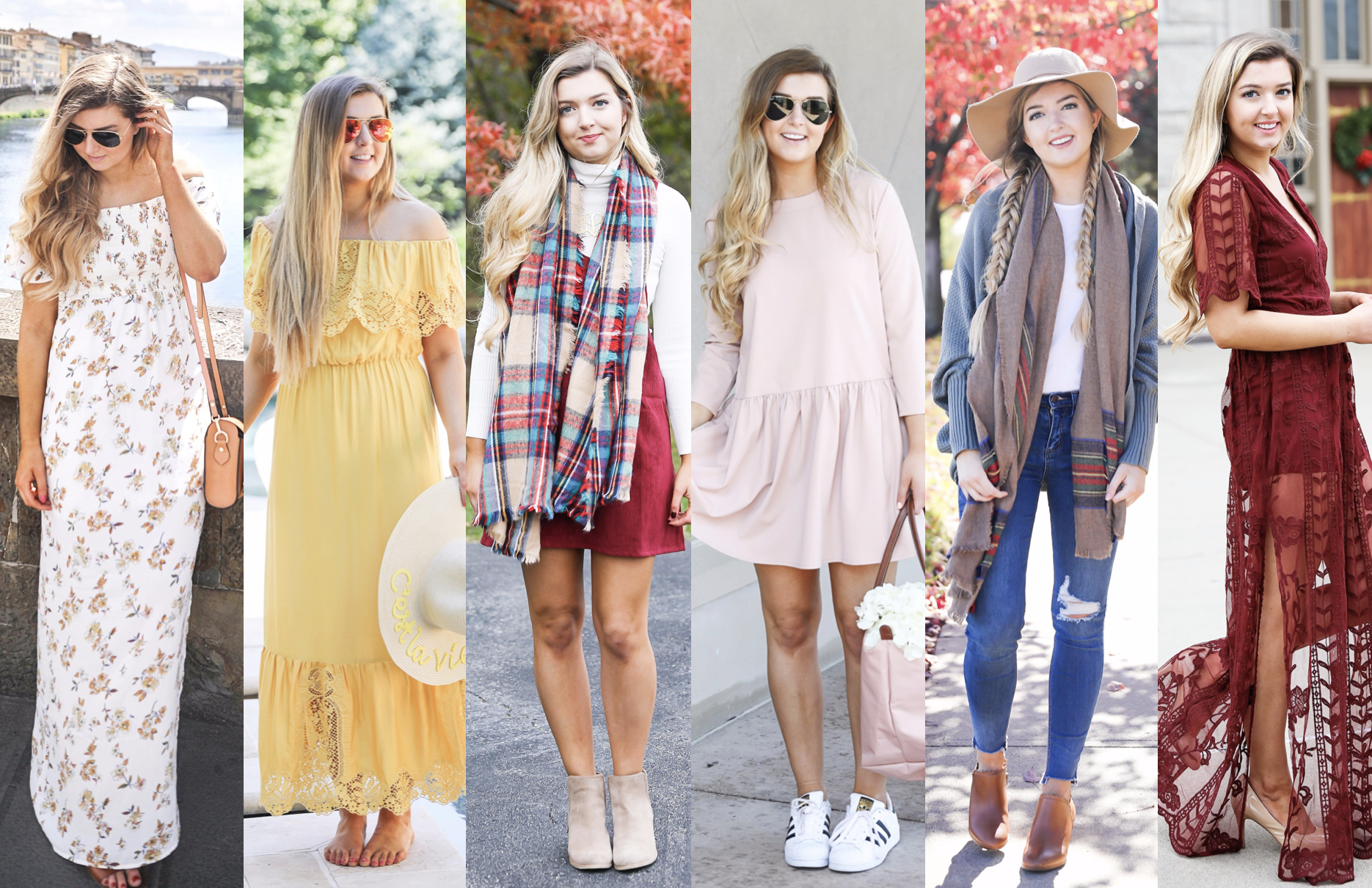 A Life Recap of Every Month this Year + All My Favorite Posts of 2017
I thought it would be fun to go through every month of this last year and choose my favorite blogposts and do a little recap of what was going on that month. I had a crazy year, probably one of the craziest I have ever had. There were so many ups and downs, but overall I look back with so much joy and love for every thing I had the chance to do and go through!
2017 was the first year I really took blogging seriously. I tried to post Monday – Friday every week and I am really proud of myself for how much I stuck to that! It was a lot of fun to go back and look at all of them. Some months it was really hard to choose my favorites. I tried to choose two per month, but a few of the months I chose more. Let me know what you think of this post, and if you decide to do one too let me know so I can read yours!
January
In January my boyfriend at the time and I took a road trip to Colorado. So bittersweet looking back at that time, we had a lot of fun and I will always cherish those memories! We decided to vlog the trip which I am happy we did. In 2018 I want to vlog way more! I have thought about doing weekly vlogs, but I will have to work up to that point!
While in Colorado we shot a few blogposts, but I think this one is my favorite. We went up a mountain in Breckenridge and explored, drove around, and saw so many pretty views!
January 18, 2017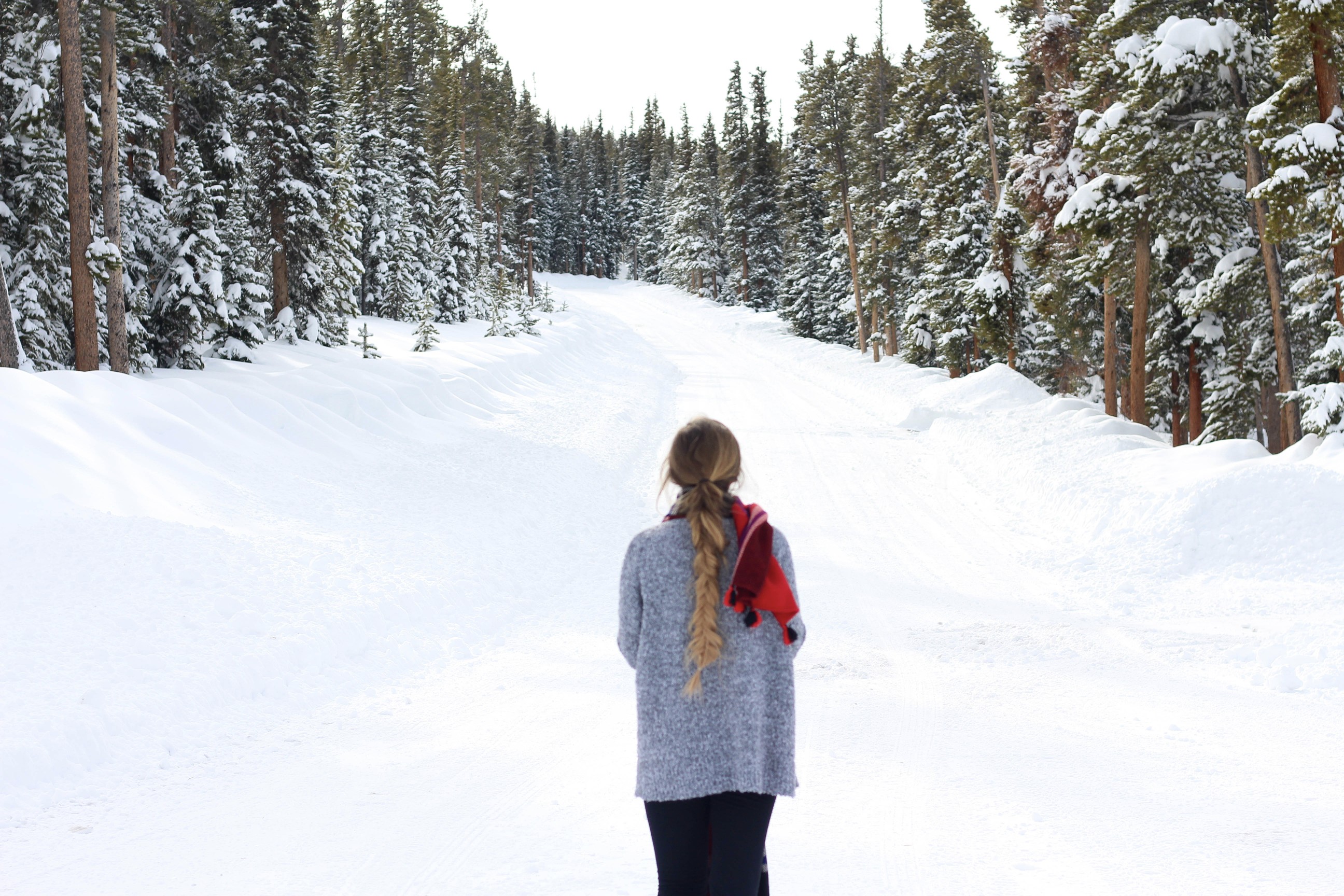 My other favorite post in January was this cute one I shot in the snow. It's crazy to look back and see how much the quality of my photos has changed from then to now! However, I still really love these photos. It was one of the first days I had shot in the snow, and I LOVE that scarf. It was my mom's and I think it's adorable! I need to raid her closet and find it to wear this winter again haha! I remember this day was FREEZING, but my sweet mom was a trooper and helped me shoot.
January 20, 2017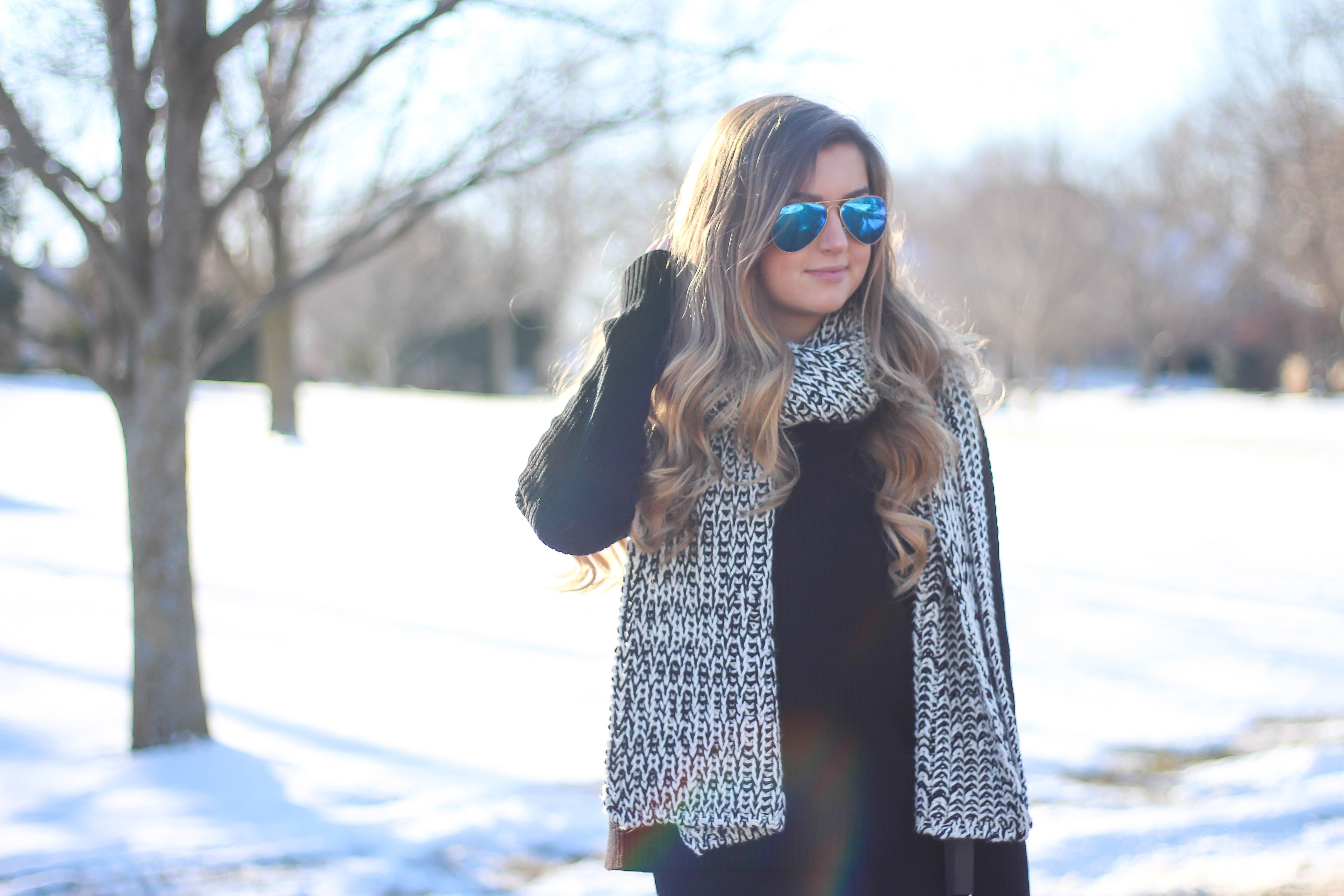 ---
February
At this point I had left my parent's house after a long winter break and headed back to school at KU. I had also already told my parents that this would be my last semester in college. I was coming home a lot from Lawrence when I could so my mom could help me with my blog and I was really excited for the future! I shot this post in the beginning of February and for some reason I really love it! This sweater is still one of my favorites (in fact, I just realized one of my friends still has this so I need to get it back!) and I loved the turquoise background.
February 14, 2017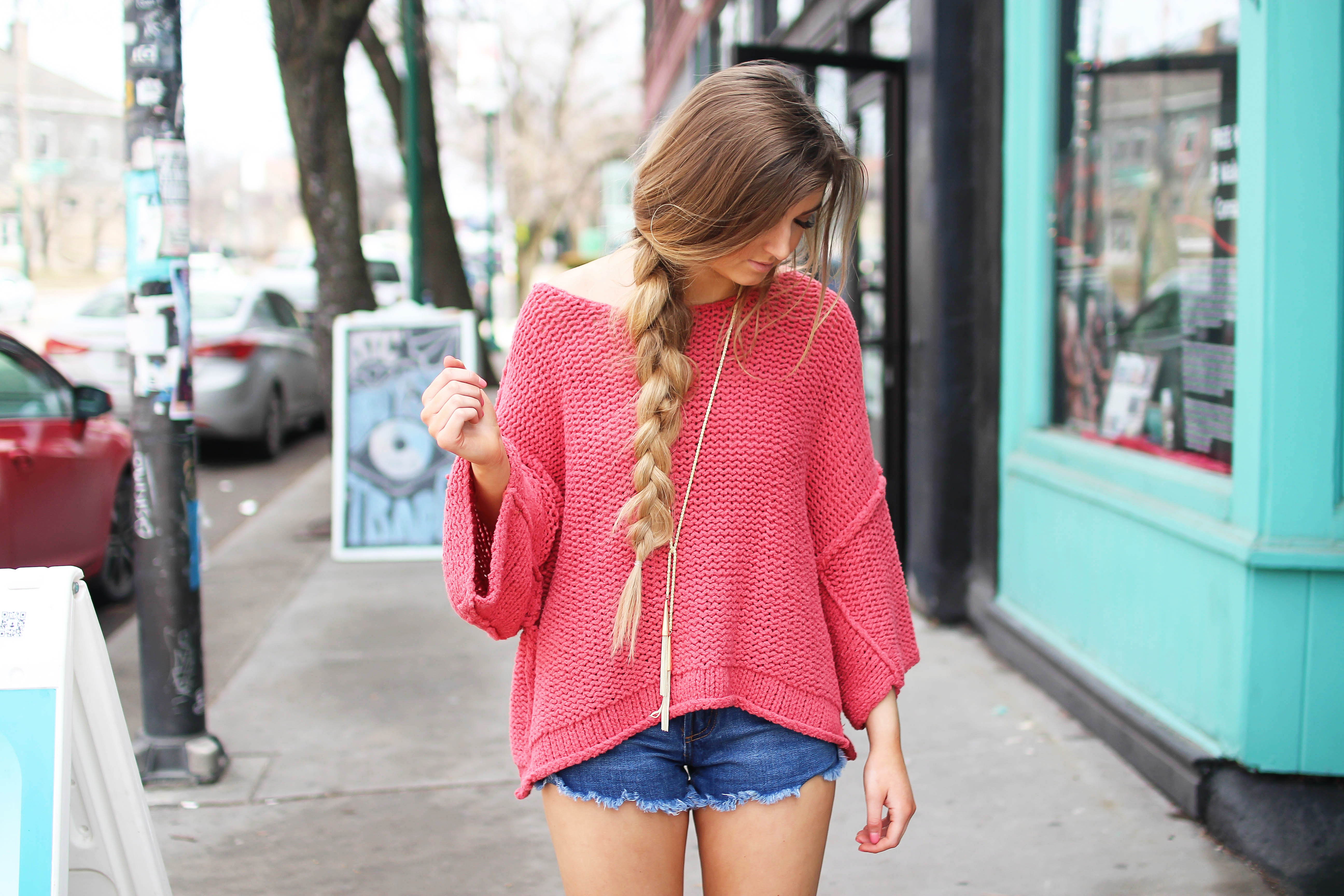 Every February we go to Scottsdale, AZ for my little sister's horse show. I usually stay for just a weekend, but I remember not wanting to leave this year. I ended up staying a few extra days! I was so content there, I love being with my family and I got to shoot a lot of blog photos! This is one of the outfits I shot while I was there, after I posted it I got featured on Lilly Pulitzer's website and Instagram which was so cool!
February 22, 2017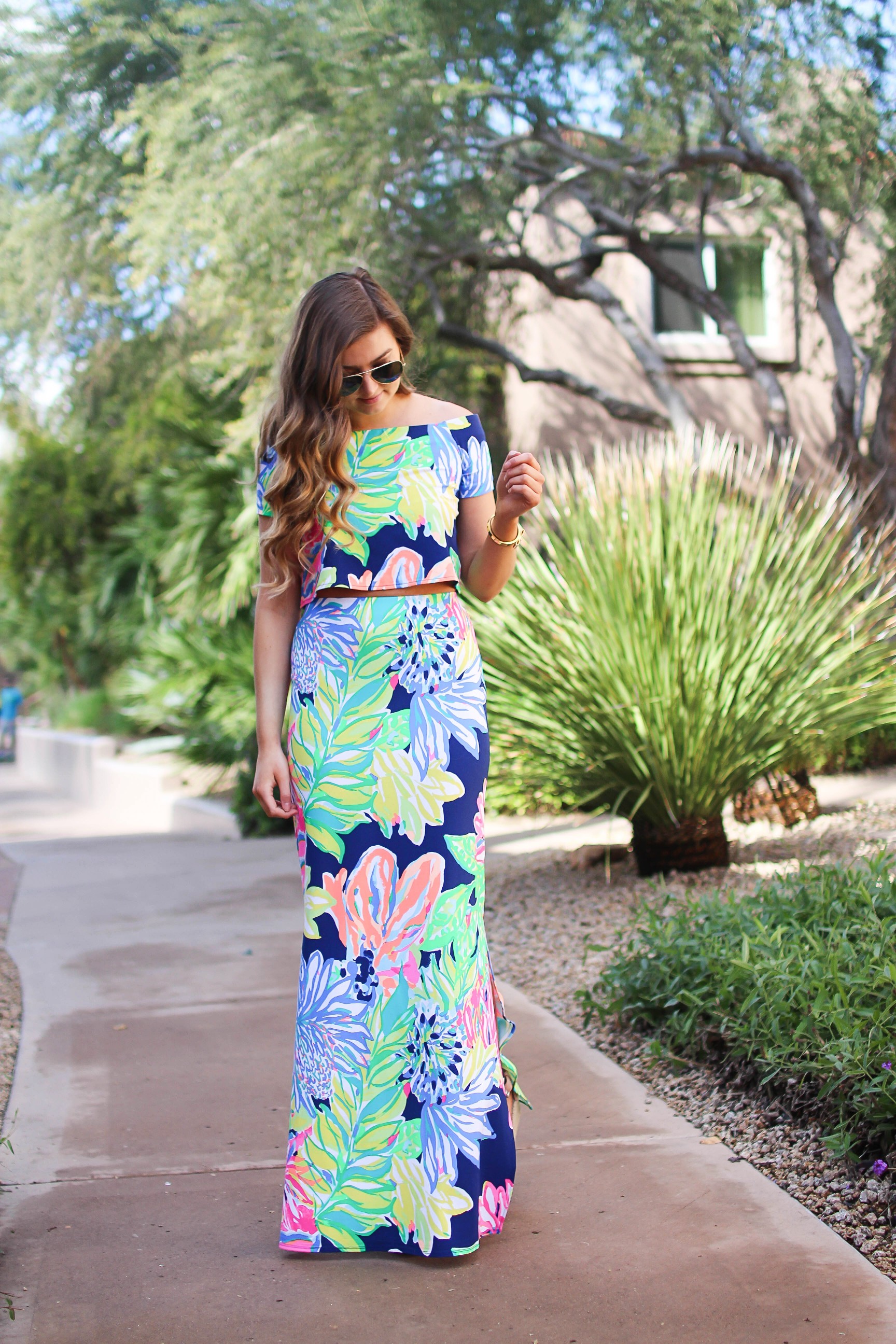 ---
March
March was such a fun month! My older sister was studying abroad during this semester so for spring break we went to England to visit her and also got to go to Paris and the South of France! In London we went on the London Eye which I thought would be terrifying, but it was awesome! We got a private pod and I shot this really informal blogpost with my family. I love these posts because they are all about memories! This is also the month where I start posting blogposts with photos taken with my new camera! You can tell the quality really went up form this point!
March 24, 2017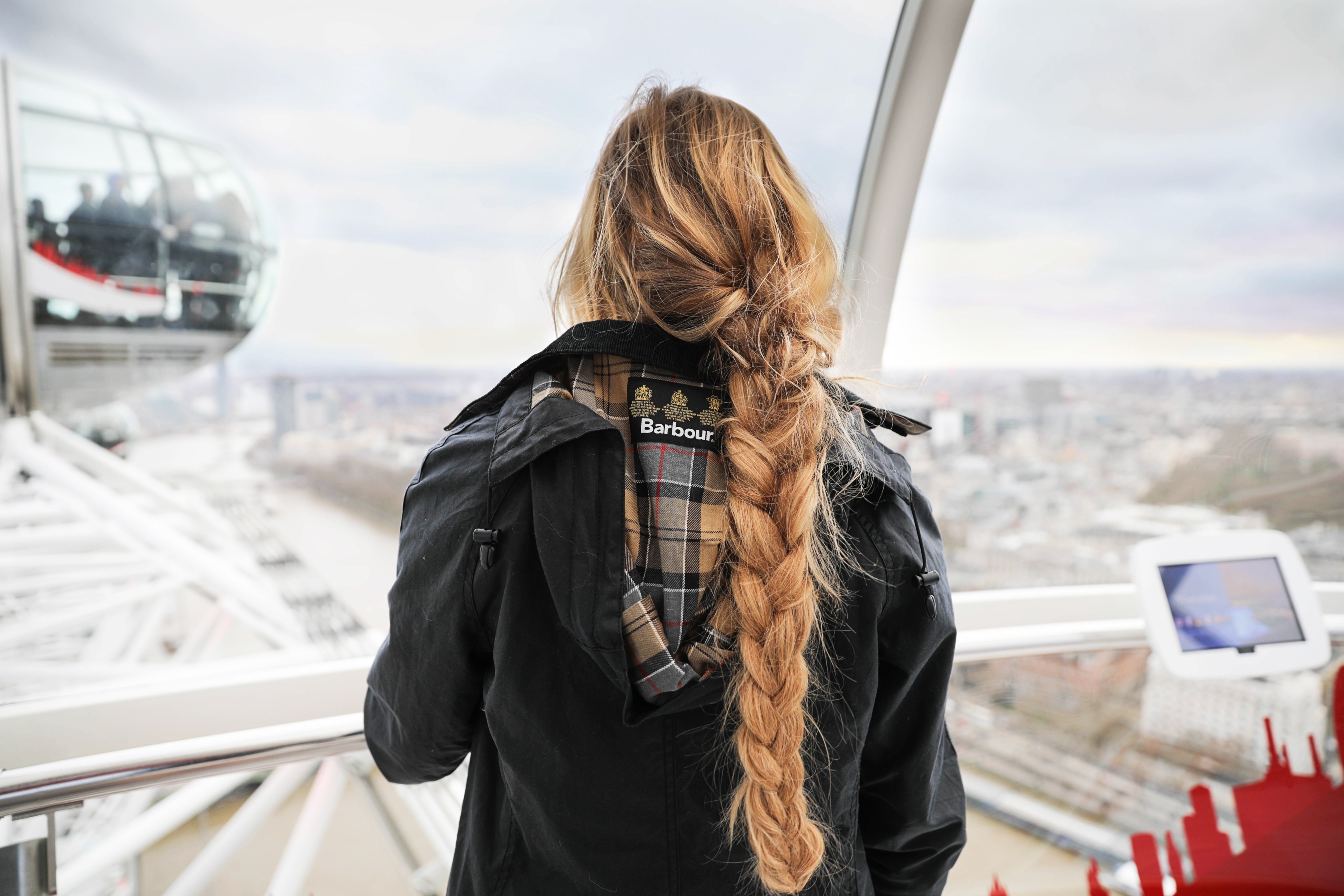 My other favorite post from March was also taken abroad. We were in Nice, France and my parents surprised us all with the most beautiful house to stay in! It was pink and the property was HUGE! I took these photos on a path in the backyard. I loved this dress, it was so flowy and I couldn't stop spinning around! Definitely perfect for the South of France. Another cool memory about this is the Instagram I posted from this post was the first photo of mine to hit 1,000 likes! I thought that was the coolest thing ever!
March 28, 2017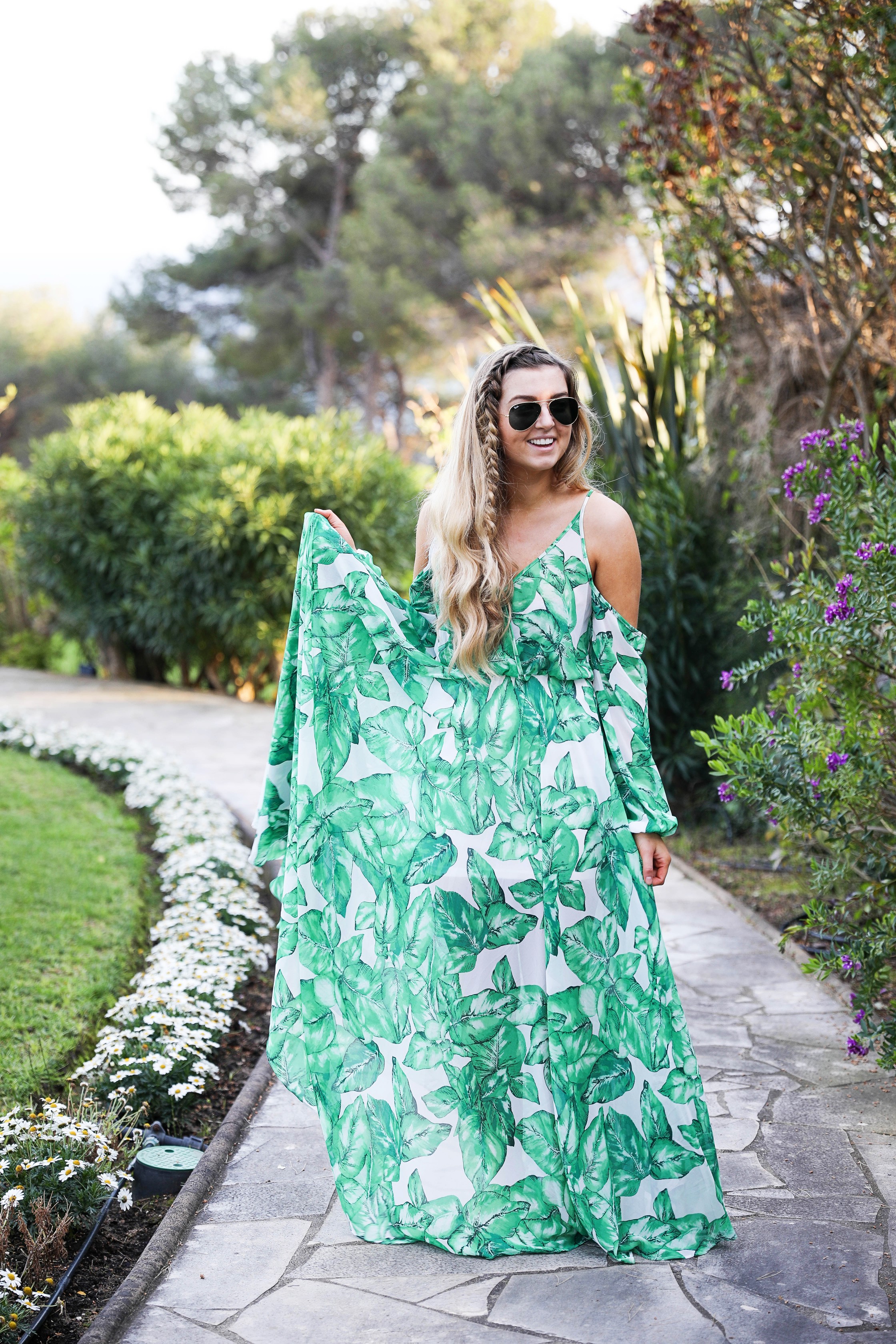 ---
April
April was my birthday month! For my birthday I got a stabilizer for my camera to take videos. I was so excited to use it so I shot this blog post and video about packing tips! I loved how it turned out, and I thought all the photos were adorable!
April 21, 2017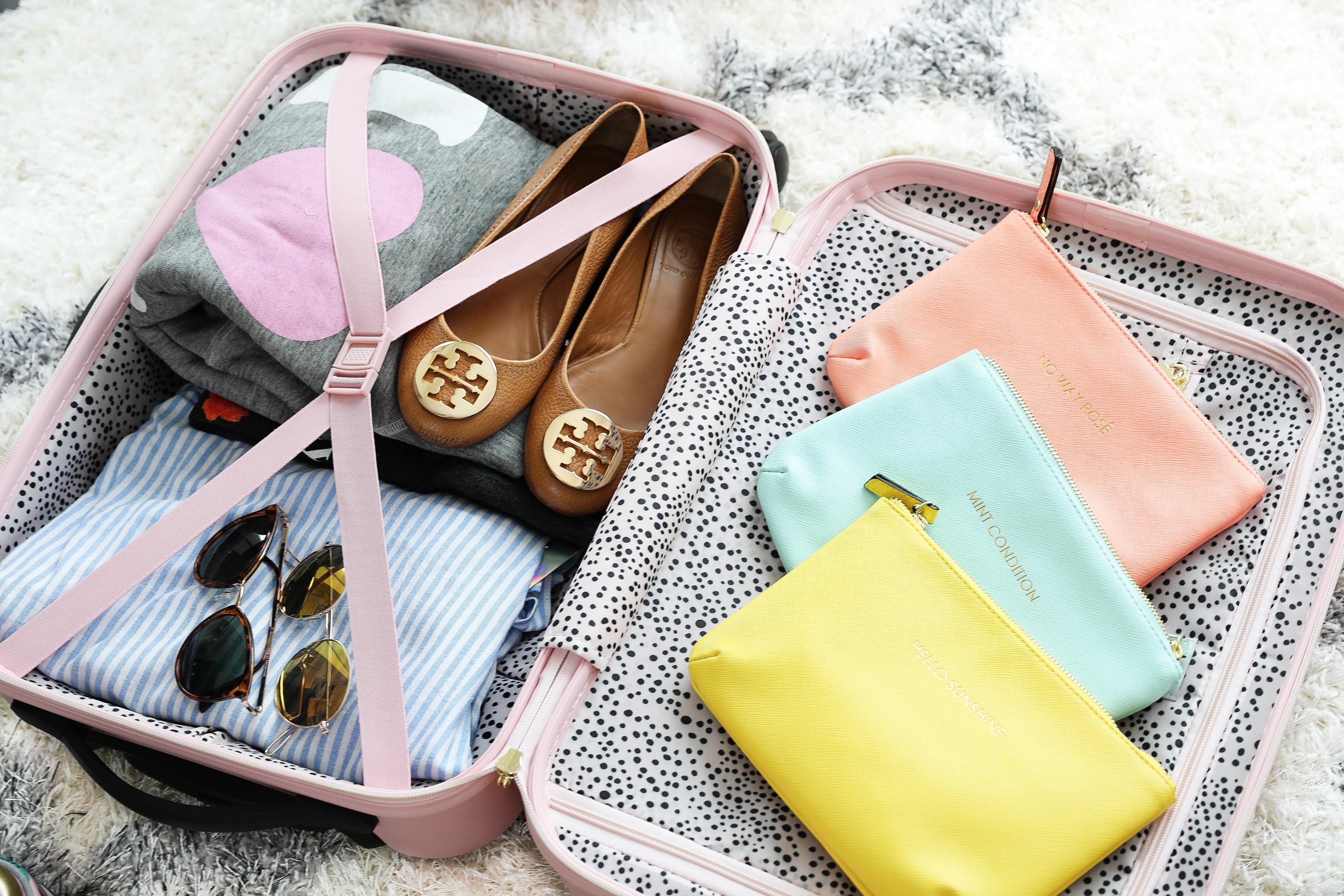 I also went to Georgia with my family for another horse show this month. My dad helped me shoot a ton of photos for my blog since my mom was busy, it was the first time he had ever taken photos for me and they all turned out sooo good! I was really surprised haha! This is one of my favorites!
April 25, 2017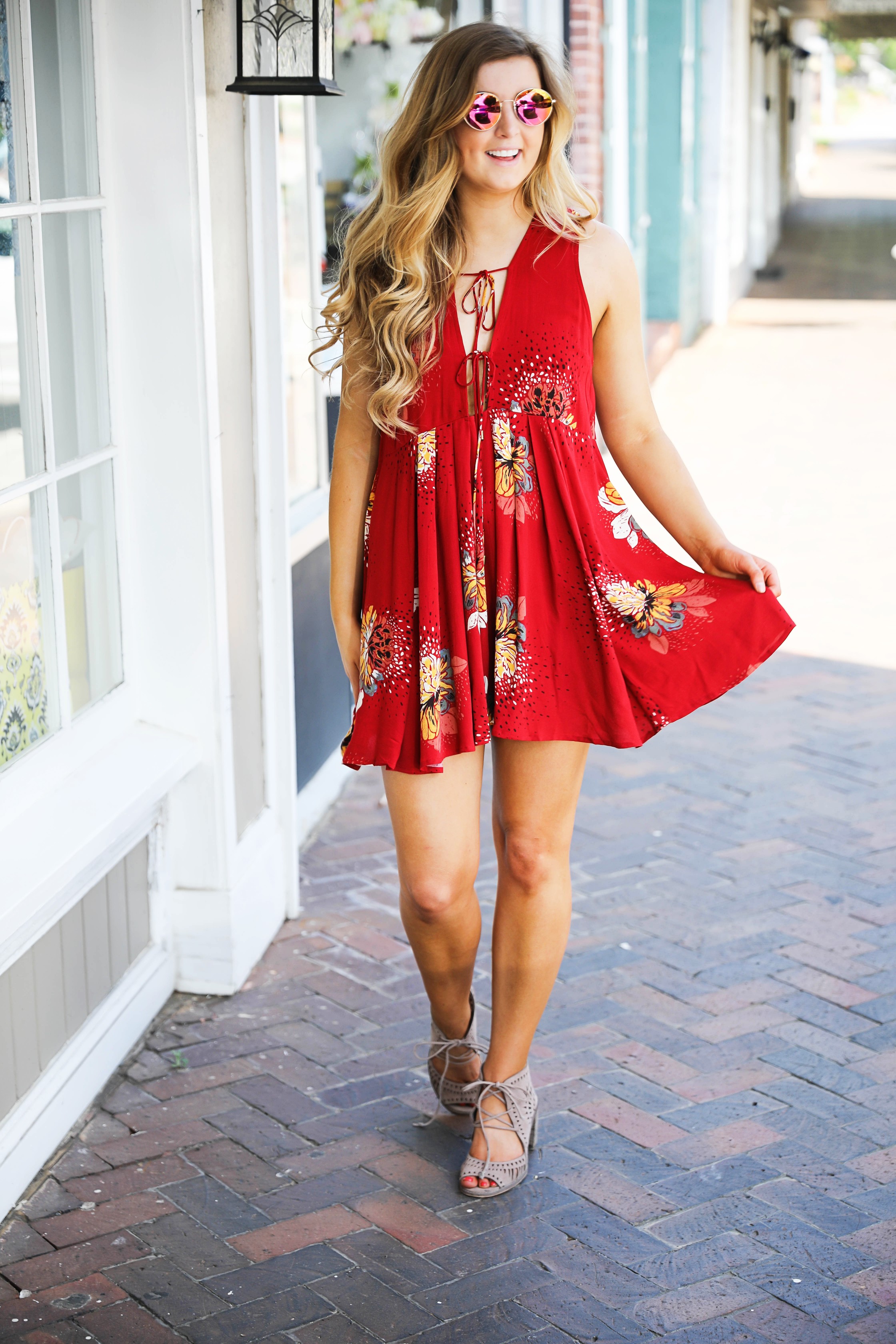 ---
May
May and June were both crazy months. I studied abroad in Italy during this time and it was fun, but definitely a learning experience. The beginning of May is technically summer in my mind since school ends for everyone so I shot this cute post! I remember taking photos for this post right next to my favorite snow cone place. We had to wait in line for awhile to get a snow cone just for these pics haha! I think they are so cute though!
May 10, 2017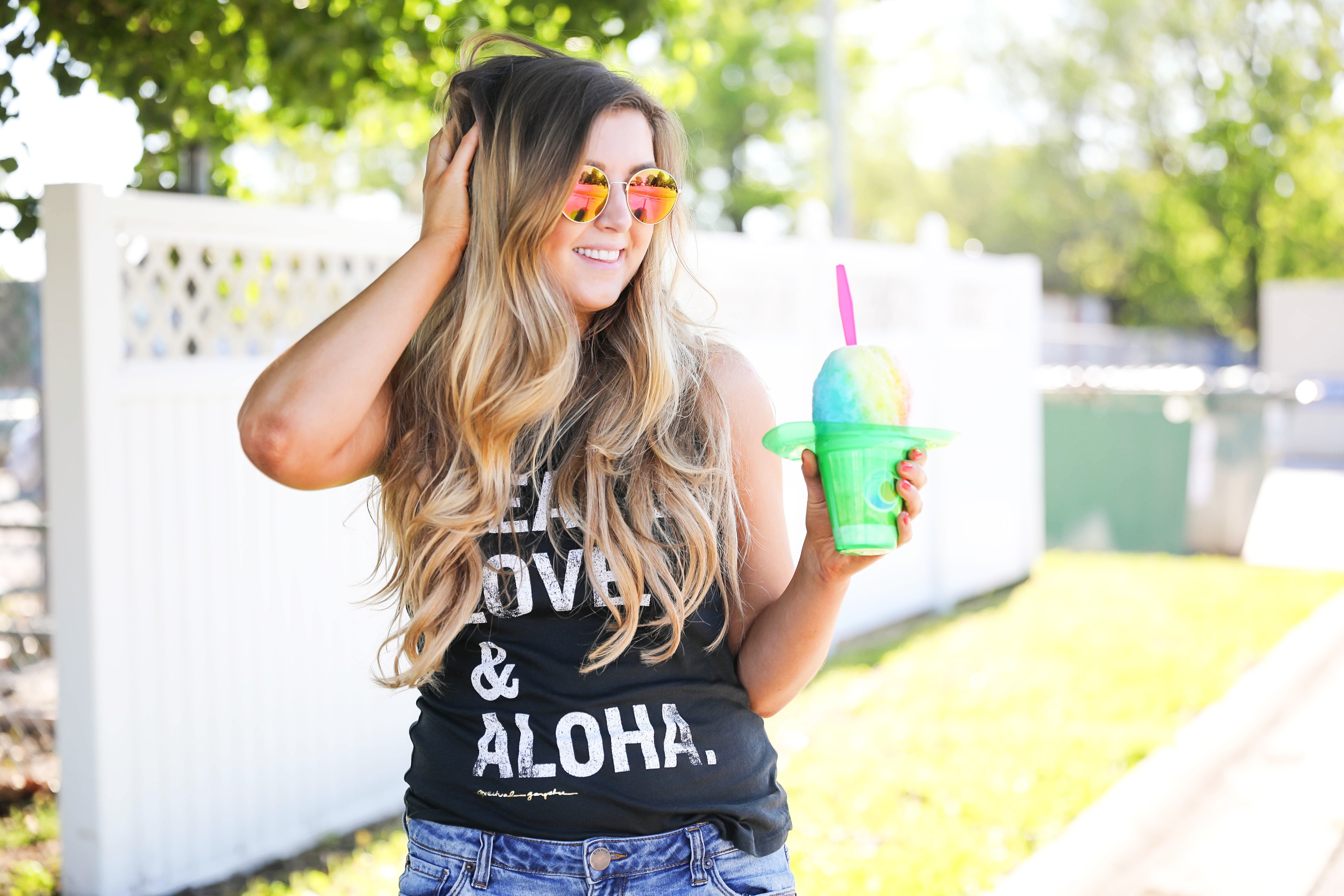 This was the post I put up recapping my weekend in Florence, Italy! I think it was one of my favorite posts from studying abroad! Florence was so dreamy, they had the yummiest food and the prettiest sights! I am so lucky to have my blog to look back on these memories!
May 29, 2017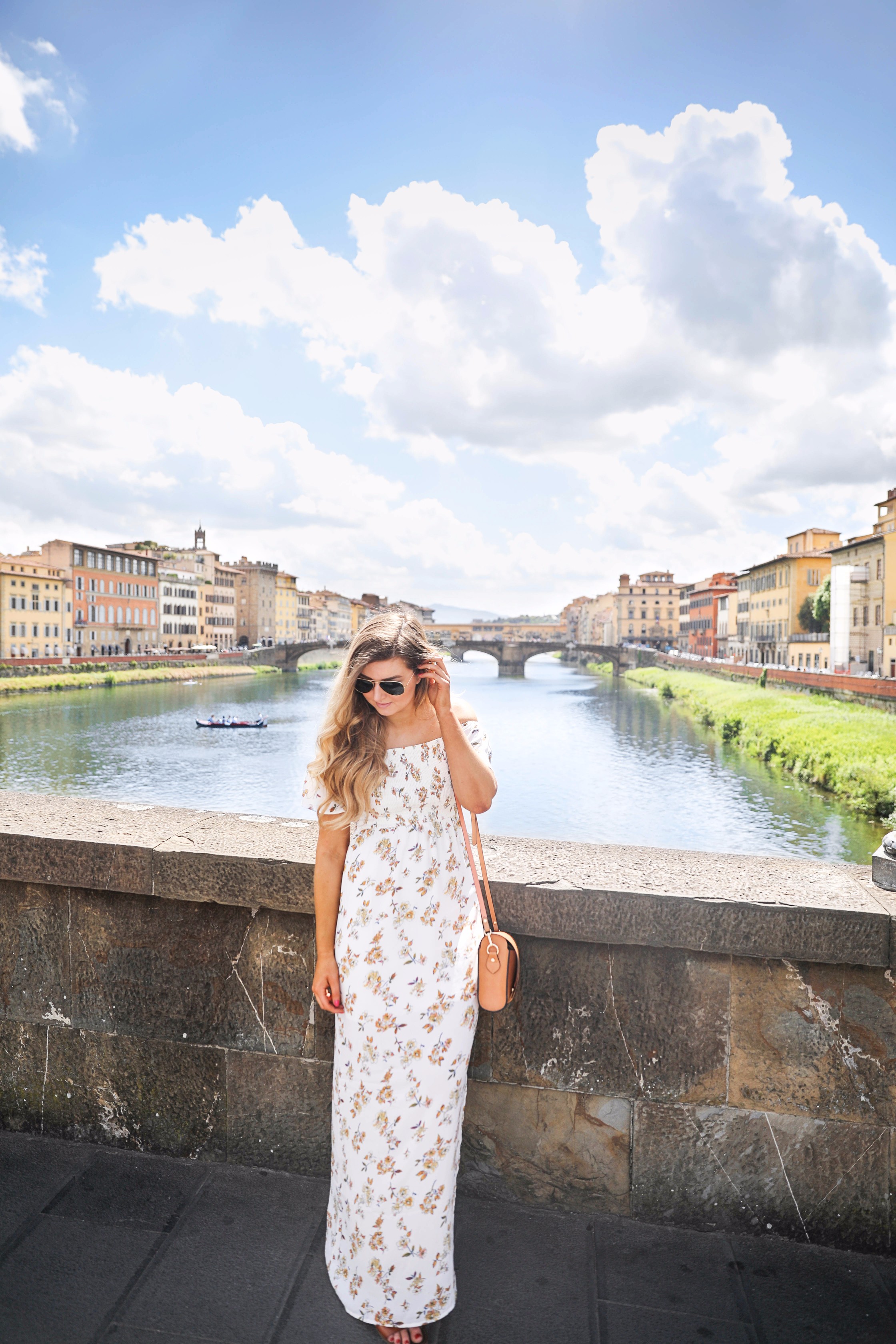 ---
June
June was a growing month for me. I made the decision to leave Italy a few days early and although it was a tough decision because I was worried what other people may think, I was so happy I did. I had an amazing time traveling while abroad, but I was not happy when I was there and not traveling. I still want to do a post about my whole study abroad experience so let me know if that is something you want to read.
Venice, Italy was the last place I visited while I was there and it was such a charming town. I took a lot of photos and drank a lot of wine while I was there haha!
June 9, 2017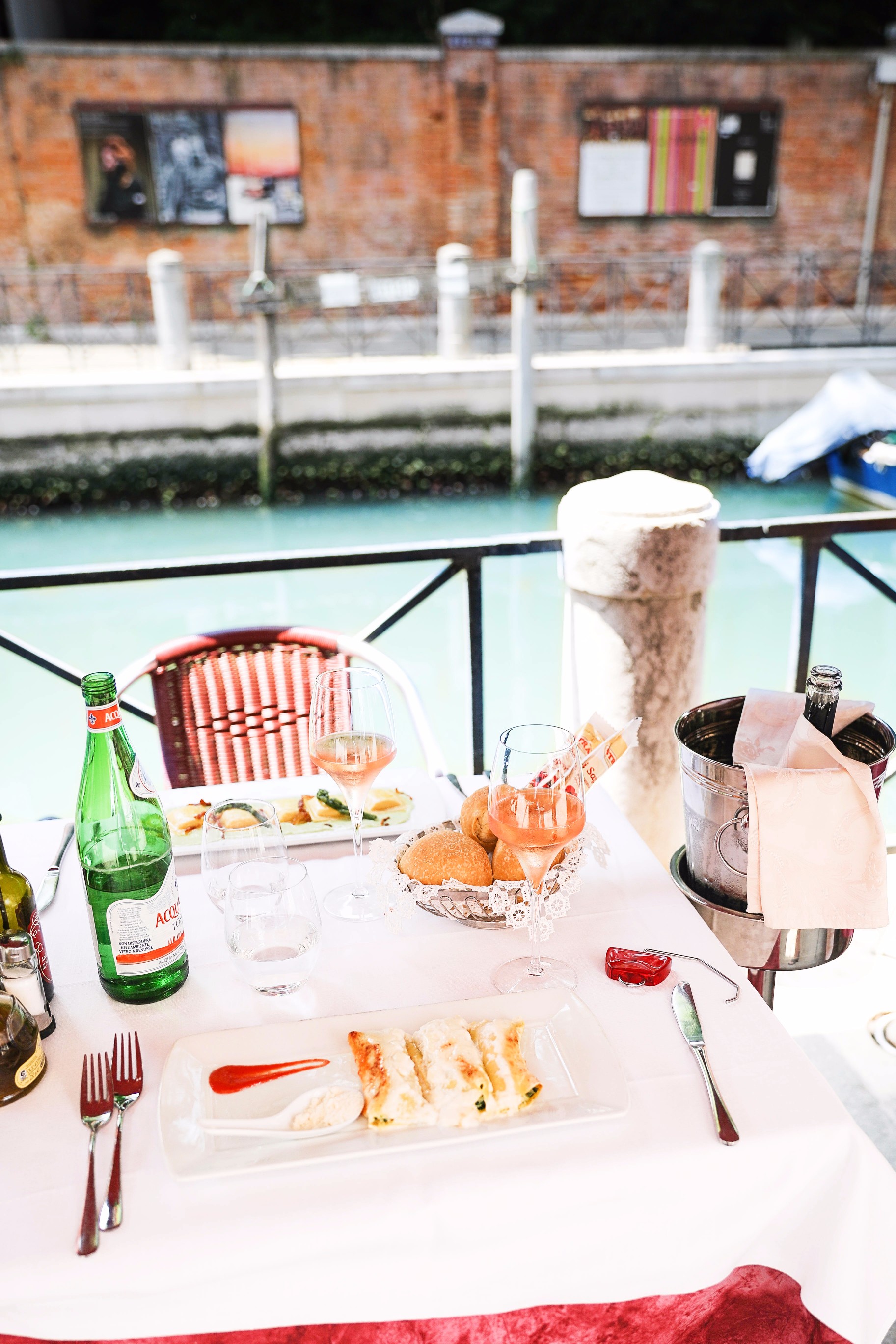 Two of my favorite summer outfits were also posted in June, I posted a cute palm leaf skort that month that I am obsessed with! Palm leaf was so in this summer! I also posted a cute yellow dress by the pool!
June 22, 2017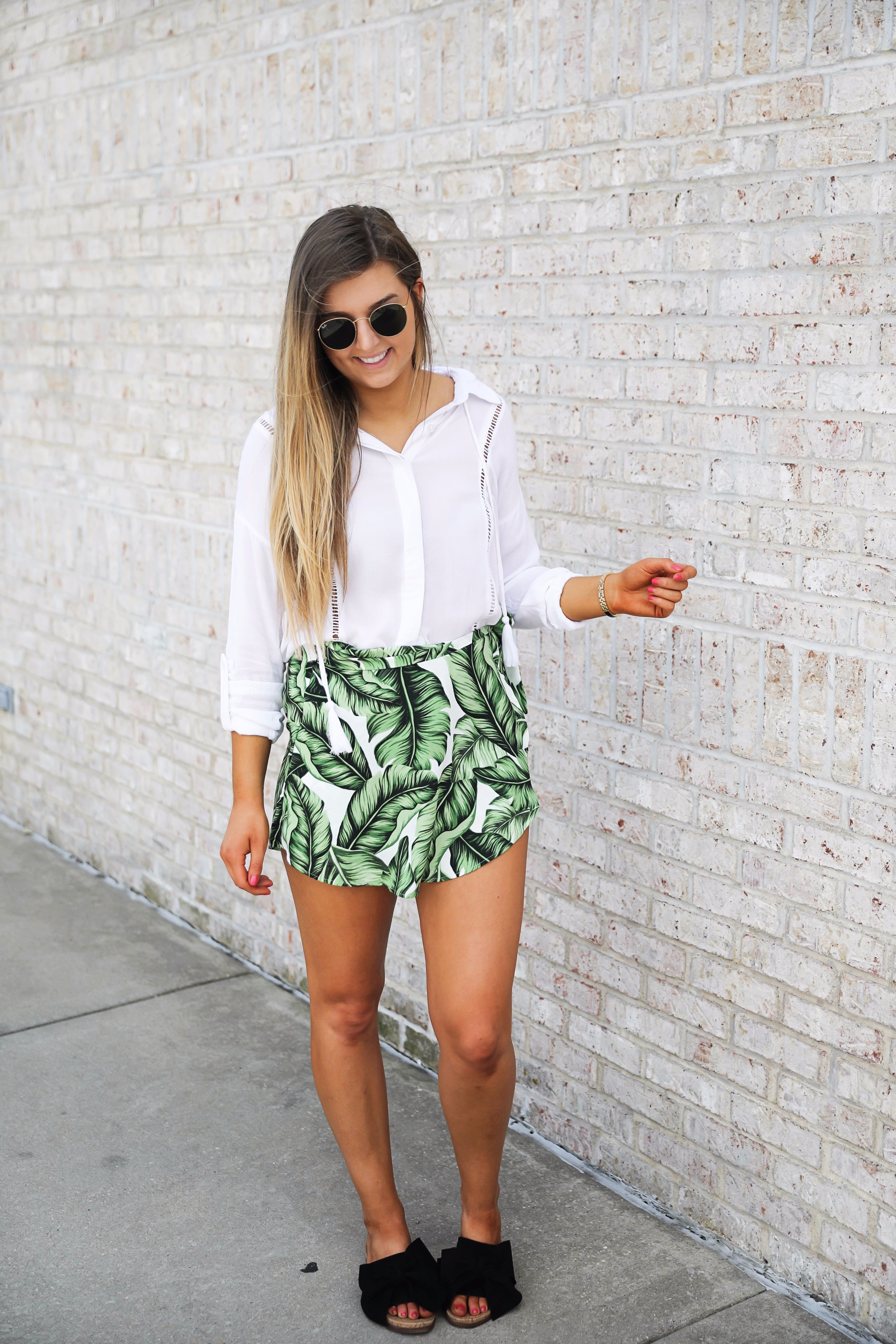 June 23, 2017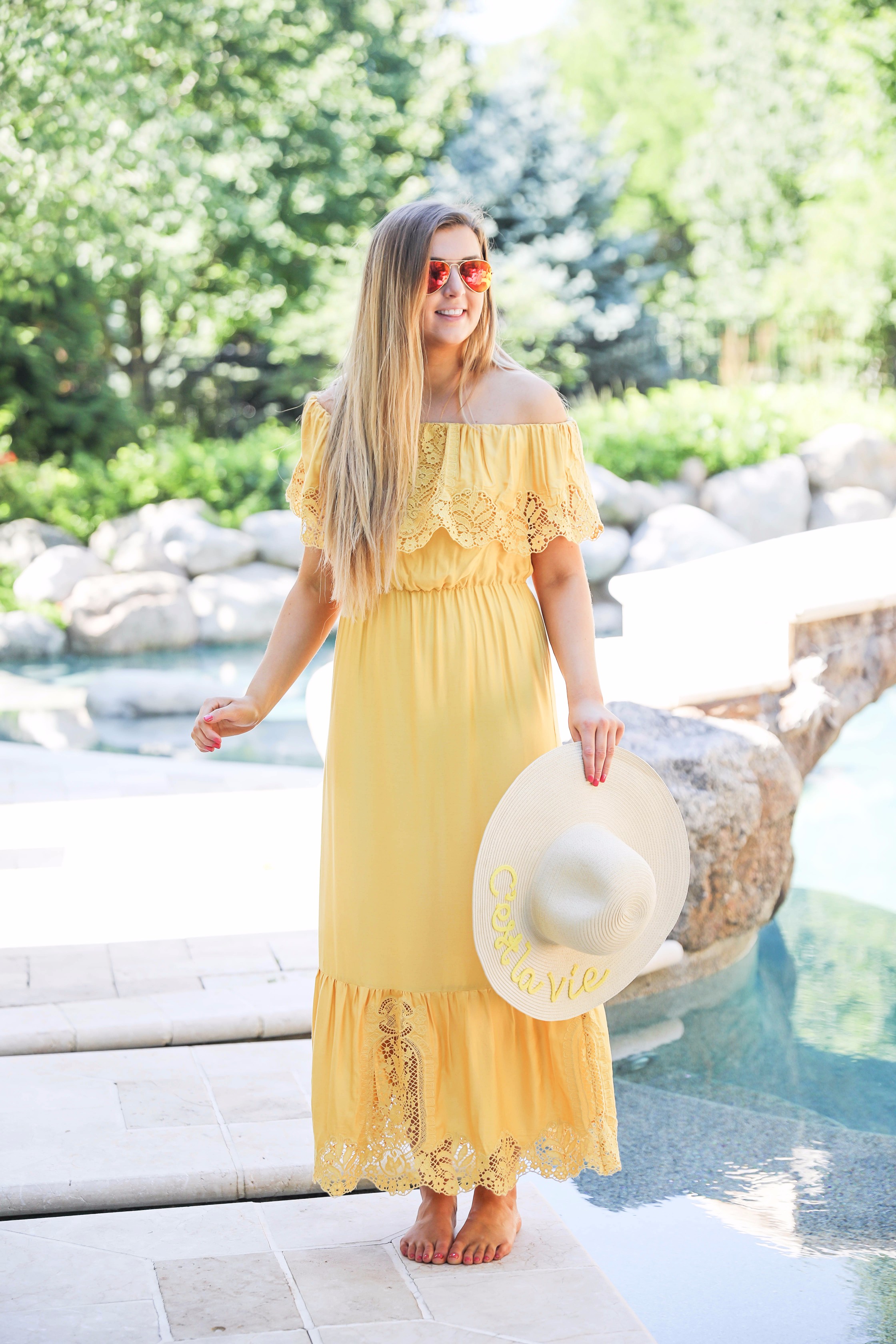 I know I have posted a ton in June, but I also want to add in my June Favorites post! I love these posts! I did one in December too and it will also be included in this roundup! I think it's because I get to take the photos. I love photography, but I post so many outfit posts that other people take of me that I don't get the chance to shoot photos for my blog very often. So I LOVE these posts and getting to shoot!
June 30, 2017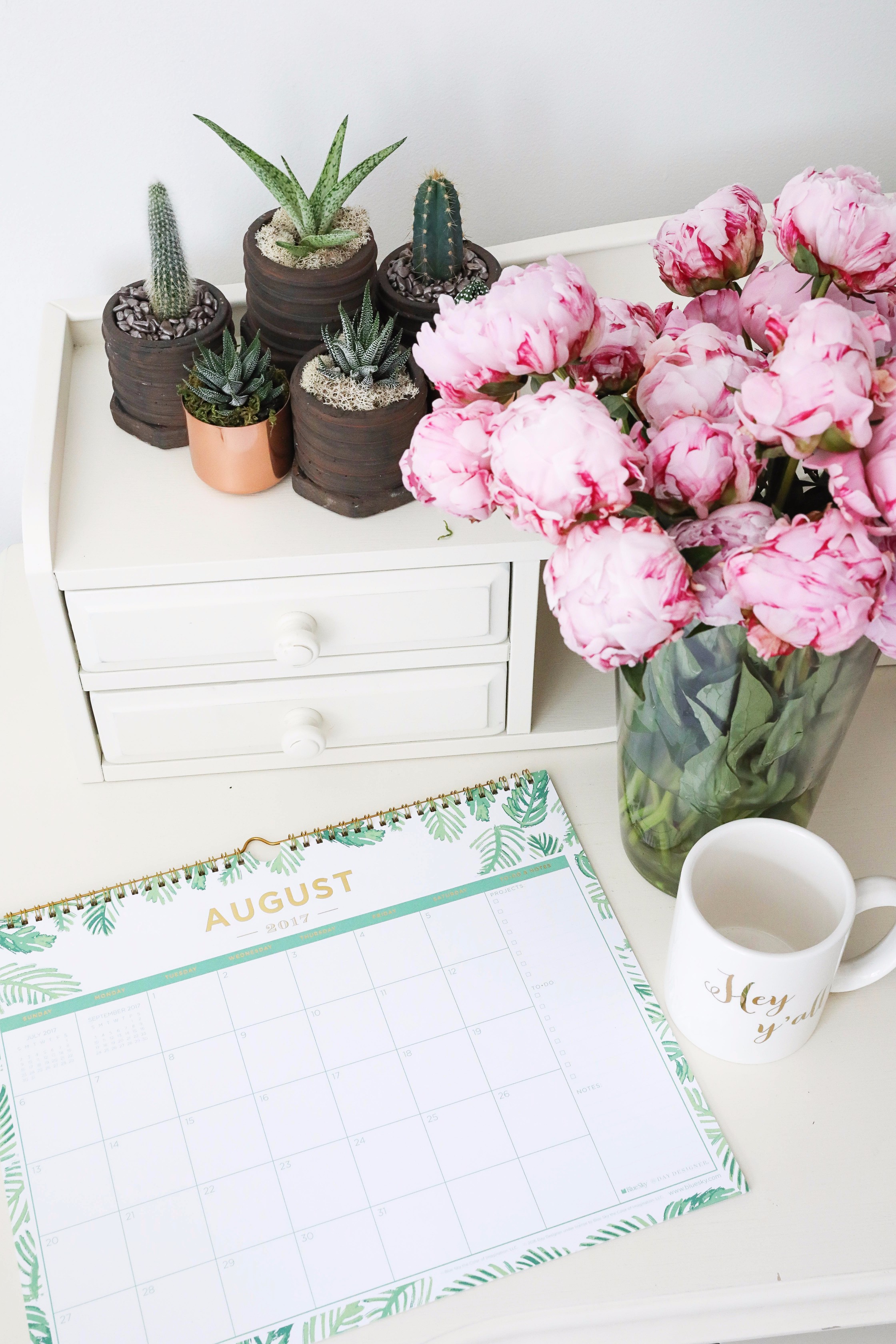 ---
July
July my website views (and income) hit an all time high for my blog which was so cool to see! Last month (November 2017) actually surpassed July's views and this month is also close which has been amazing, but I had a dip in the months between which I will talk about further in this post.
In July I worked with an awesome company that sent me some wallpaper for my room! My dad and I put it up and I made a blog post and video about it. I am OBSESSED with it! I covered it up for winter (which you can see in my latest posts, if you want to know how I did that let me know), however, I am so excited to uncover it again in the spring!
July 10, 2017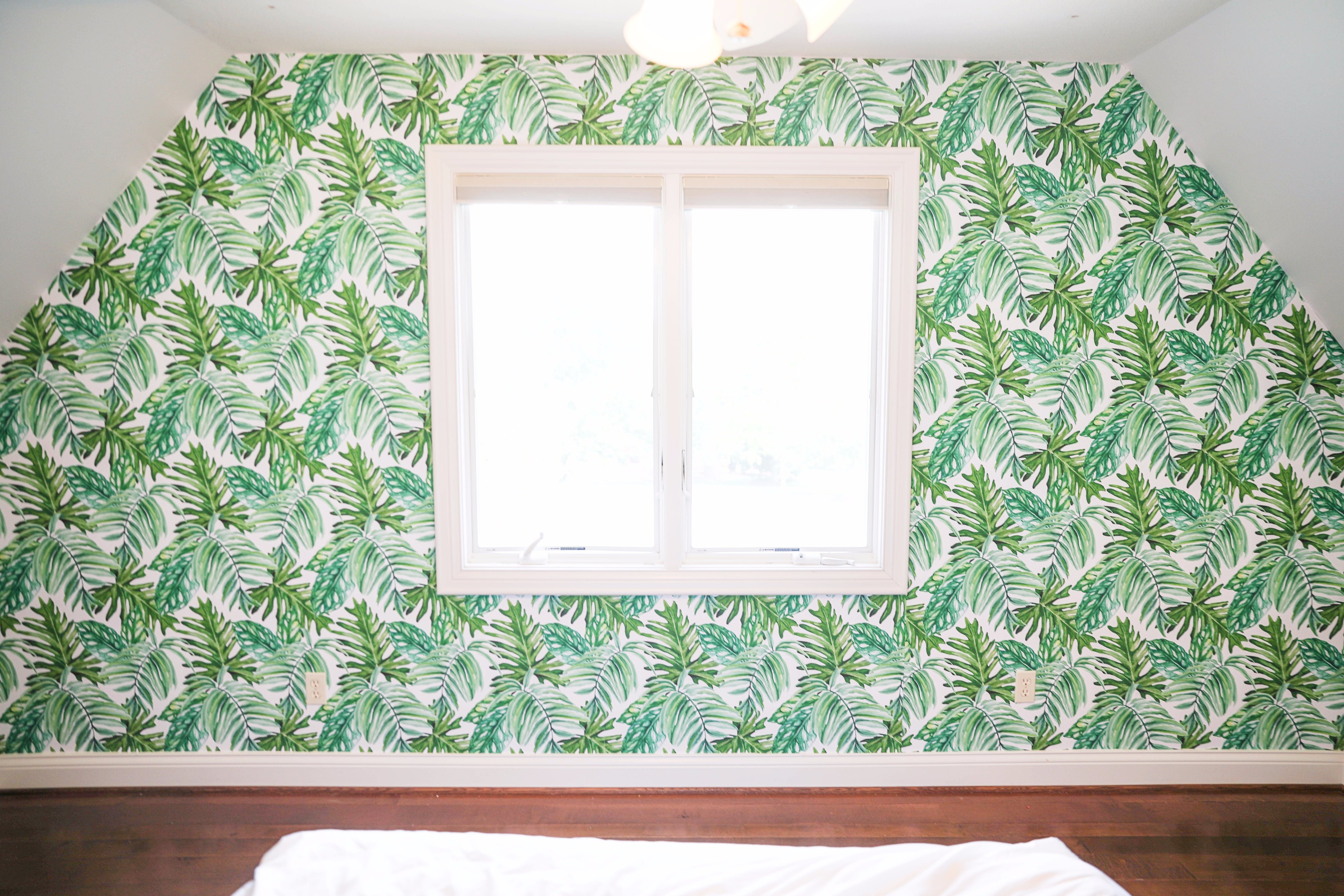 In July I also moved out of my first ever apartment. It was so bittersweet. I did an informal apartment tour and moving blog, plus a walk down memory lane sharing photos from my apartment over the 9 months I lived there! I love having this for my memories!
July 11, 2017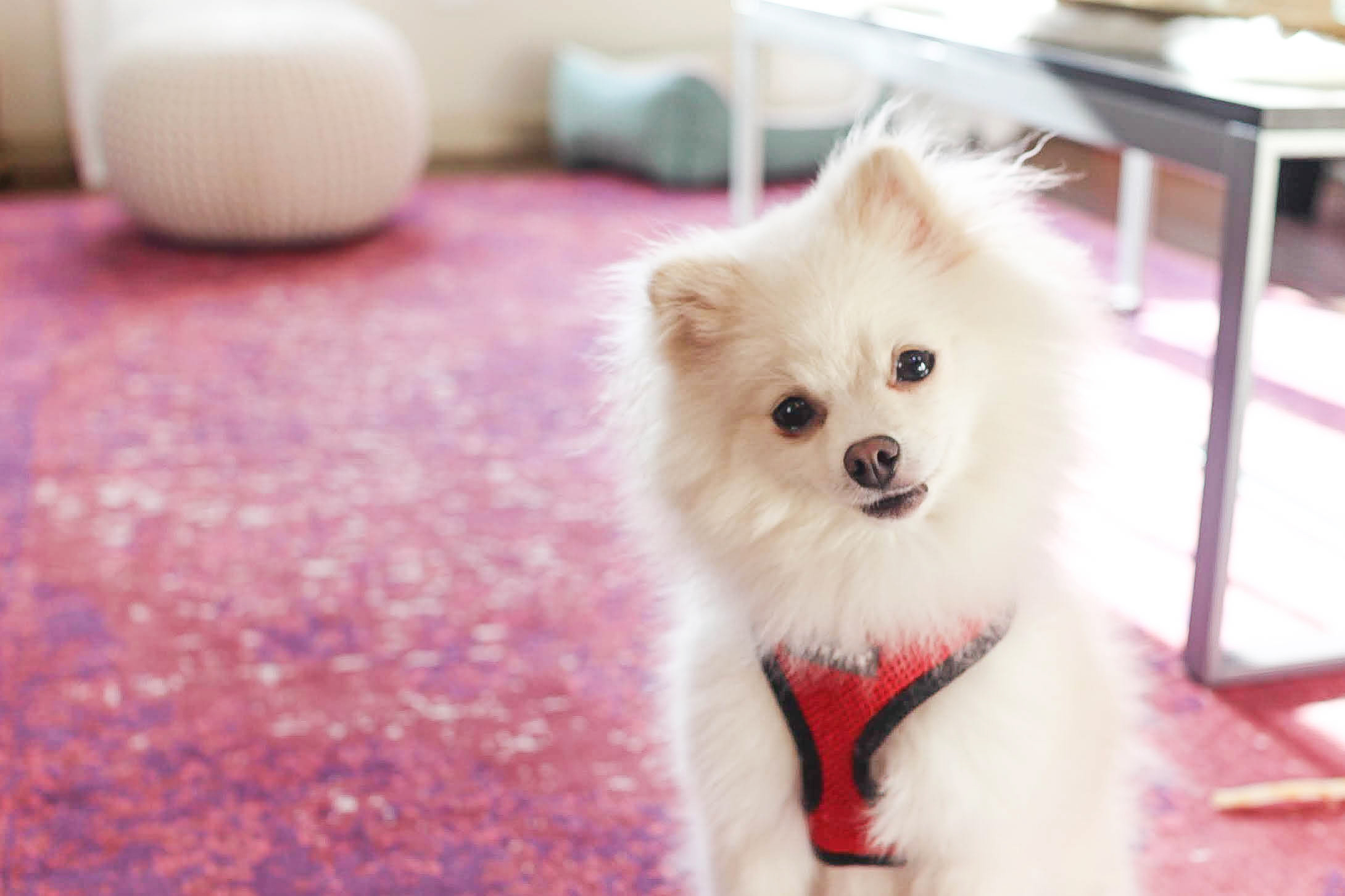 I definitely owe my growth in July to the Nordstrom Anniversary sale! I worked so hard on those posts and I also posted a video which led to a lot of growth. It was really awesome to see! So because of that my Nordstrom post definitely has to be a favorite post of mine!
July 13, 2017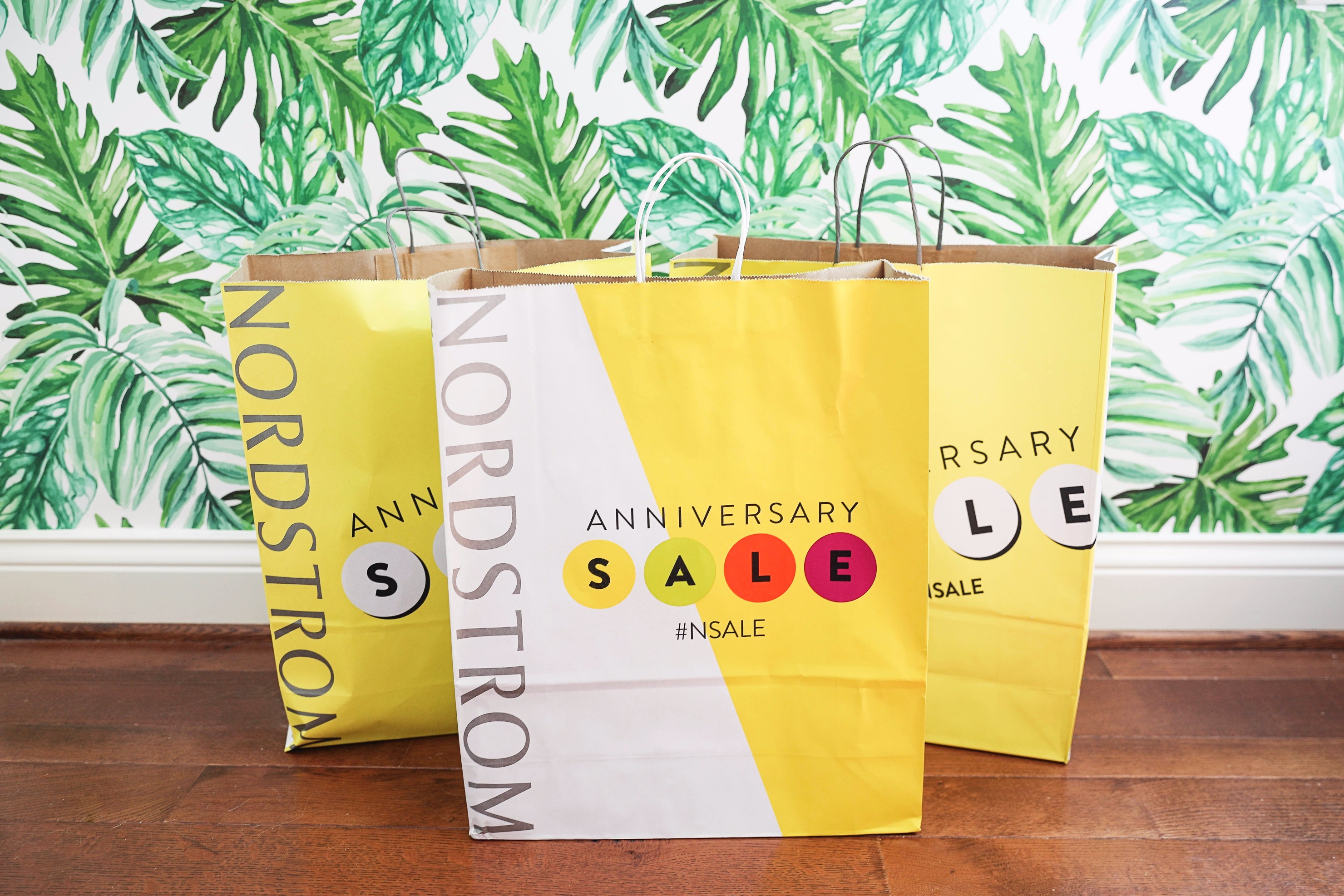 ---
August
So this is a weird reason to have a "favorite" post of the month, but I shot this Bootie Roundup post in August and it was the first time I ever shot with this adorable pink rug. I had purchased this rug this spring and it was under my kitchen table in my old apartment, but I decided to use it as a background in these photos and they are some of my favorite photos because of it haha!
August 8, 2017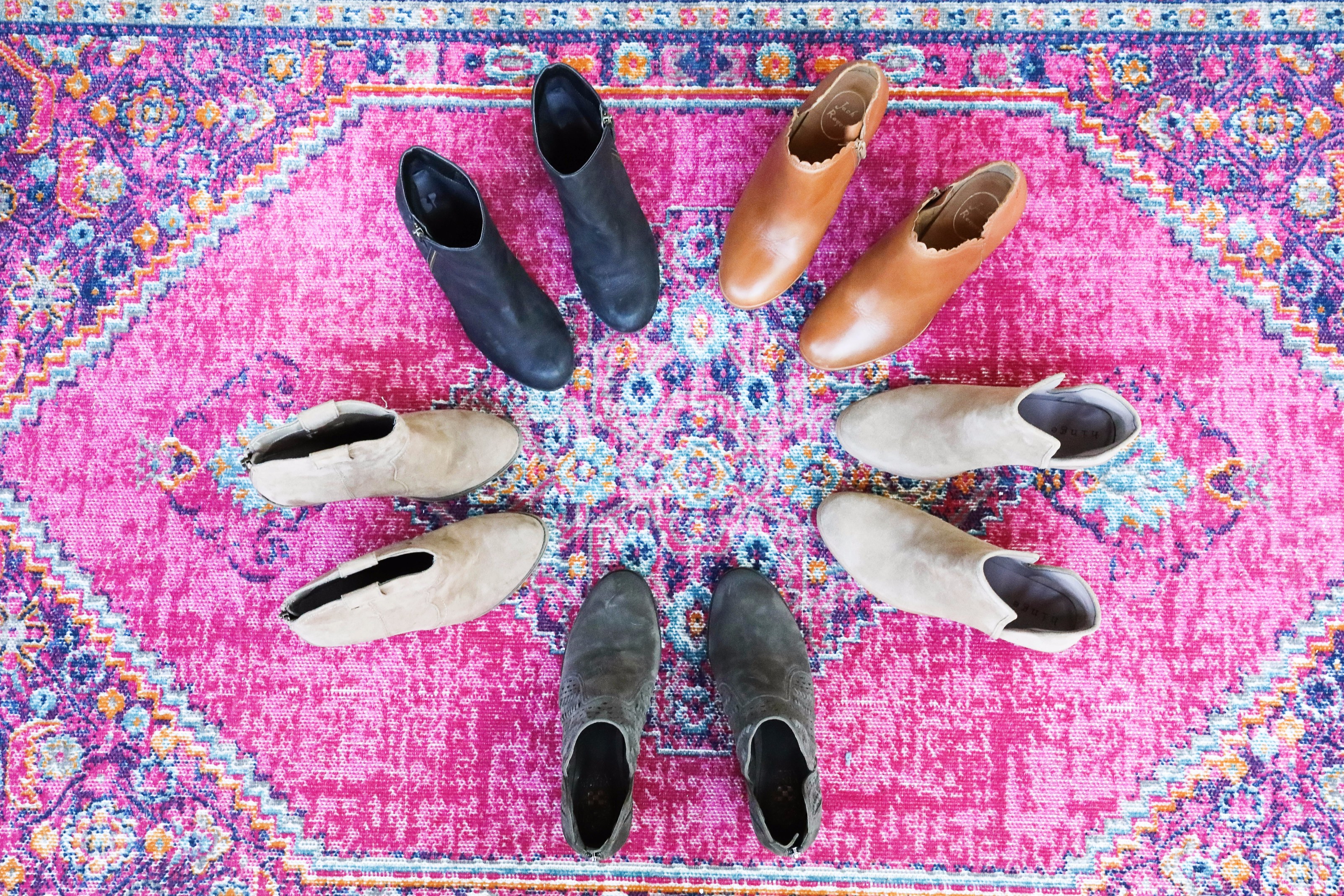 August was a bit of a hard month for me. All of my friends were back in Lawrence and I was adjusting to not being with them there 24/7. I was constantly questioning,"did I make the right decision?" and this was the time of my life I really started realizing that listening to and following my gut is always the right decision, and even though some decisions are hard, I am doing the right thing. I wrote this post about doubting myself and I remember feeling so much better after.
August 23, 2017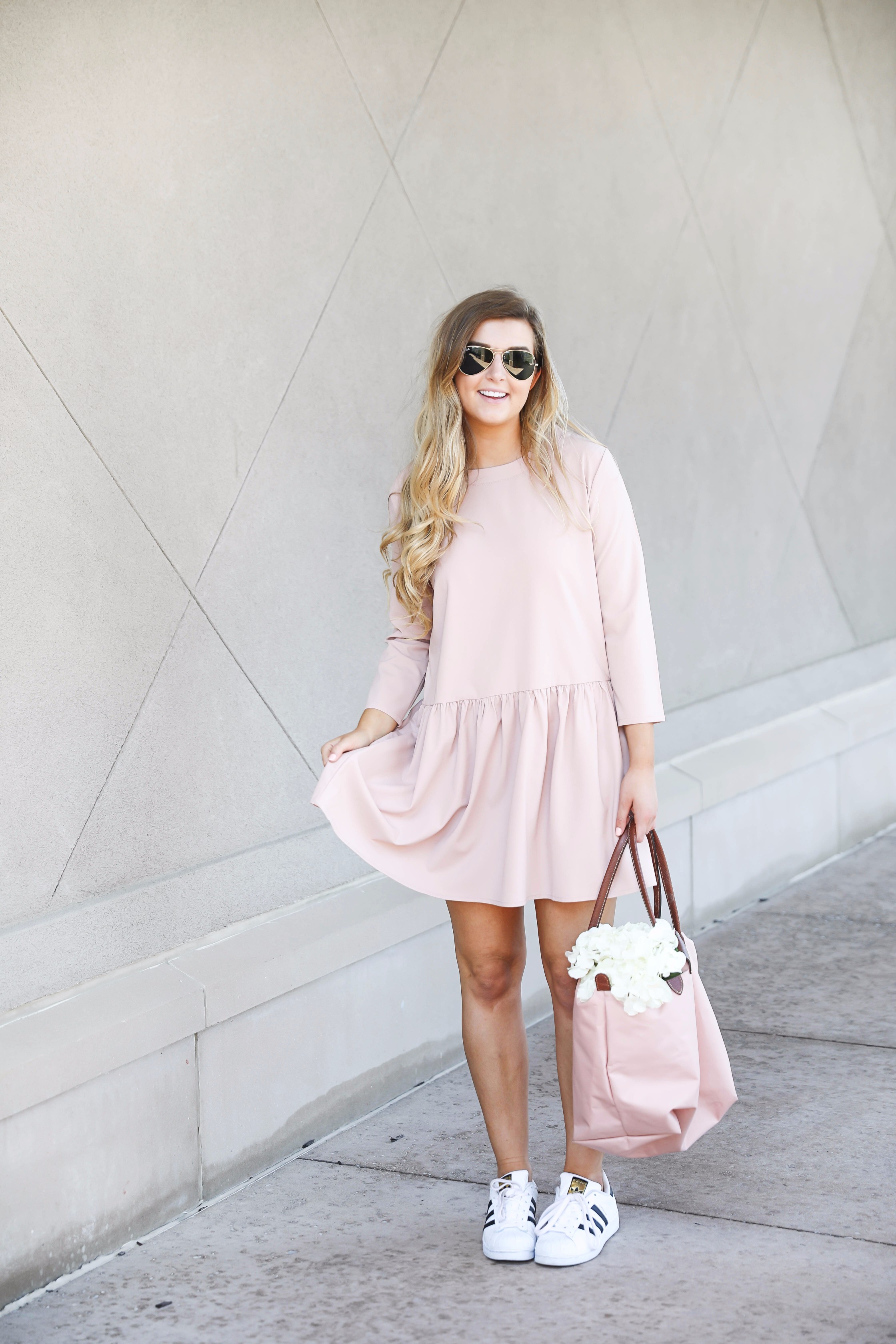 ---
September
My first favorite post is my summer room tour I shared! I made a video and shot photos. I was really proud of my room this summer! It was so bright and happy! Like I said above, any post that I get to take the photos myself is always a favorite because that is a huge passion of mine!
September 8, 2017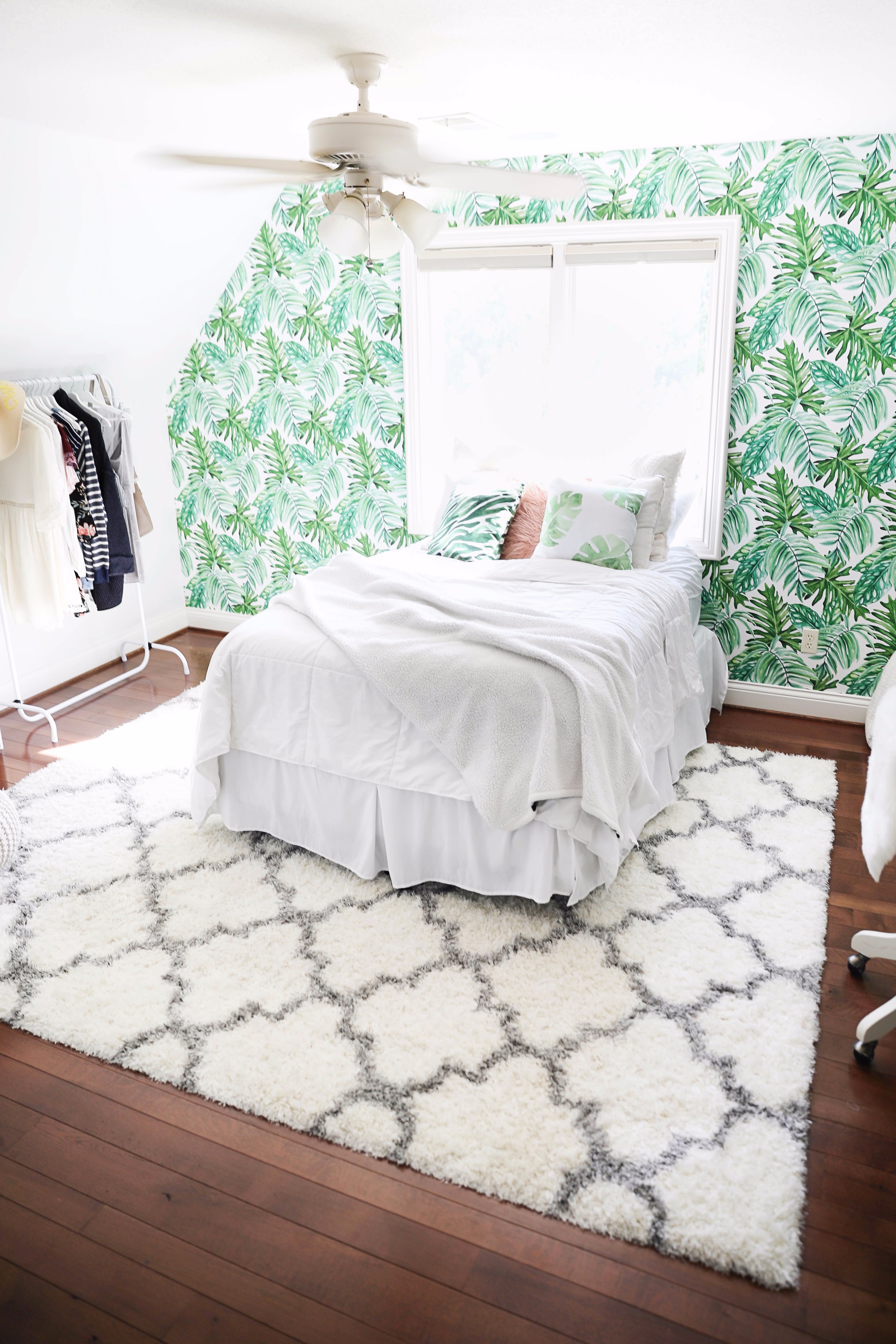 September was one of the hardest months I have ever had to experience. My boyfriend of 3.5 years and I broke up, I barely ate, woke up feeling sick every day, was so down – but honestly, I handled it way better than I ever would have expected and I am so proud of myself for that. I remember the night we broke up I had a 45 minute drive home, I called my family and told them what happened as well as my two best friends and they all answered my phone calls right away. I know that doesn't seem like a huge deal, but none of them had any idea we were breaking up that night and the fact that I have amazing people in my life that were immediately there for me really meant a lot, I couldn't have gotten through without them.
My best friend Emily took me to her hometown the weekend after him and I broke up and we shopped at little antique shops and ate yummy Mexican food. My best friend Mariah helped me get out of my comfort zone and still live life and have fun. My mom was there through all my breakdowns, my dad was there to watch movies with me, and my sisters were there to make me laugh. This month was a month that I realized how truly blessed I was with the people in my life. I still want to write a post about my tips after a break up because I have a lot of good ones so let me know if you are interested.
So my other favorite post for September has nothing to do with the outfit or the actual post, it's my favorite because I shot it the day after my breakup. I got out of bed, had a breakdown of "this is really happening," but then I showered, put on a full face of make up, got ready, and my mom helped me shoot these photos. The smiles may not have been super genuine, but I was doing what I loved and that is what really got me through this time. When you are going through a rough time every little accomplishment is a victory, and this felt like my first one. This was my first, "I can do this" moment. We broke up September 19th and this was shot and posted the 20th.
September 20, 2017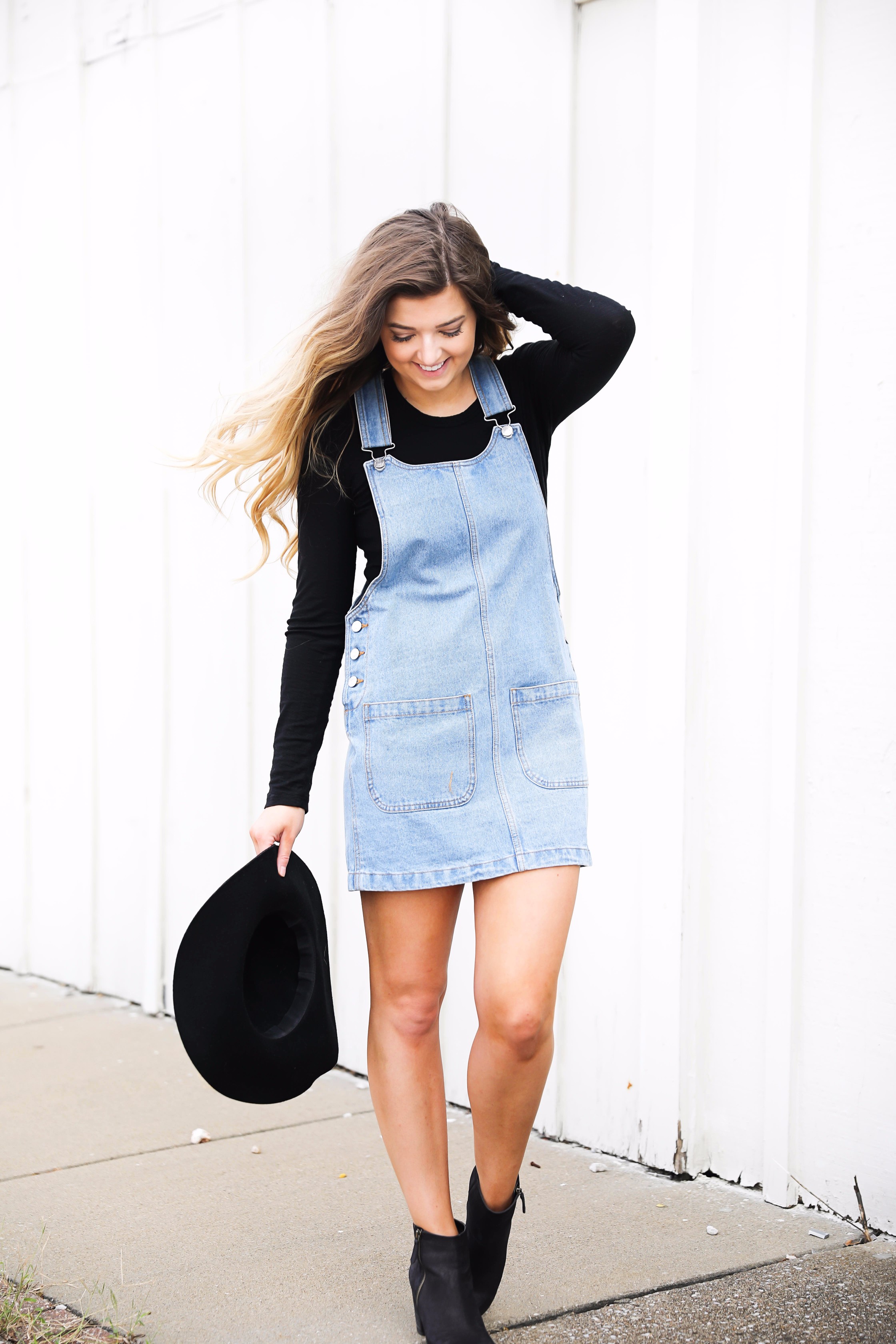 ---
October
October I wrote one of the most honest posts of my blogging career, and it is definitely one of my favorite posts of 2017. It marked an era of growth and happiness for myself. Although I love the post and love that I had the bravery to post it, the comments on this post were really what made it a favorite for me. I thought I had supportive people in my life before, but having my readers and other bloggers not only comment, but reach out to me personally really meant a lot. It again reminded me that this little corner of the internet it something I am so lucky for!
October 2, 2017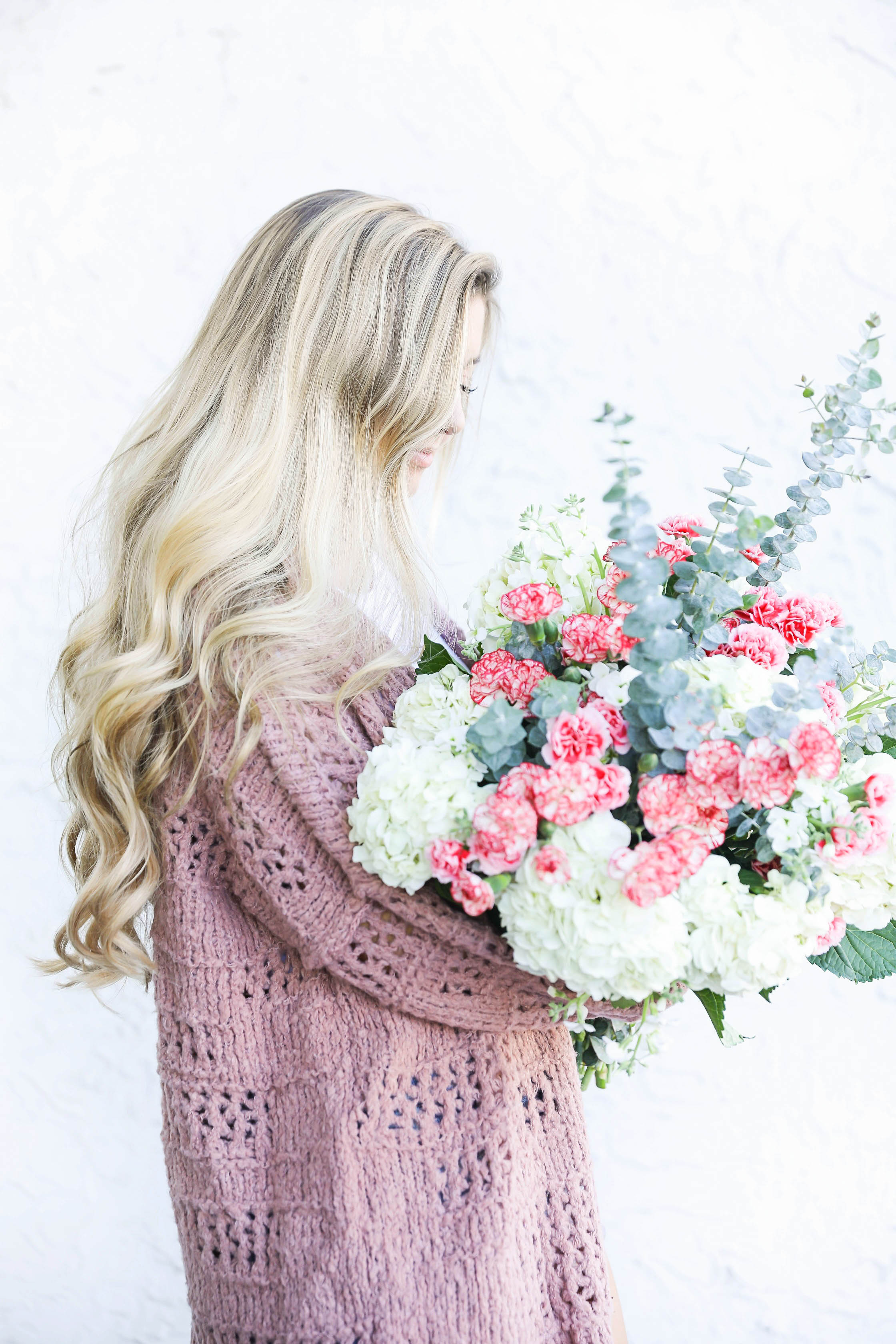 In October one of my favorite companies, Marley Lilly, reached out and wanted to send me some products! That was really cool for me because it was a company I had loved and bought from for years, so the fact that they wanted to work with me made me feel really special! I shot this post for them and it will always be a favorite!
October 17, 2017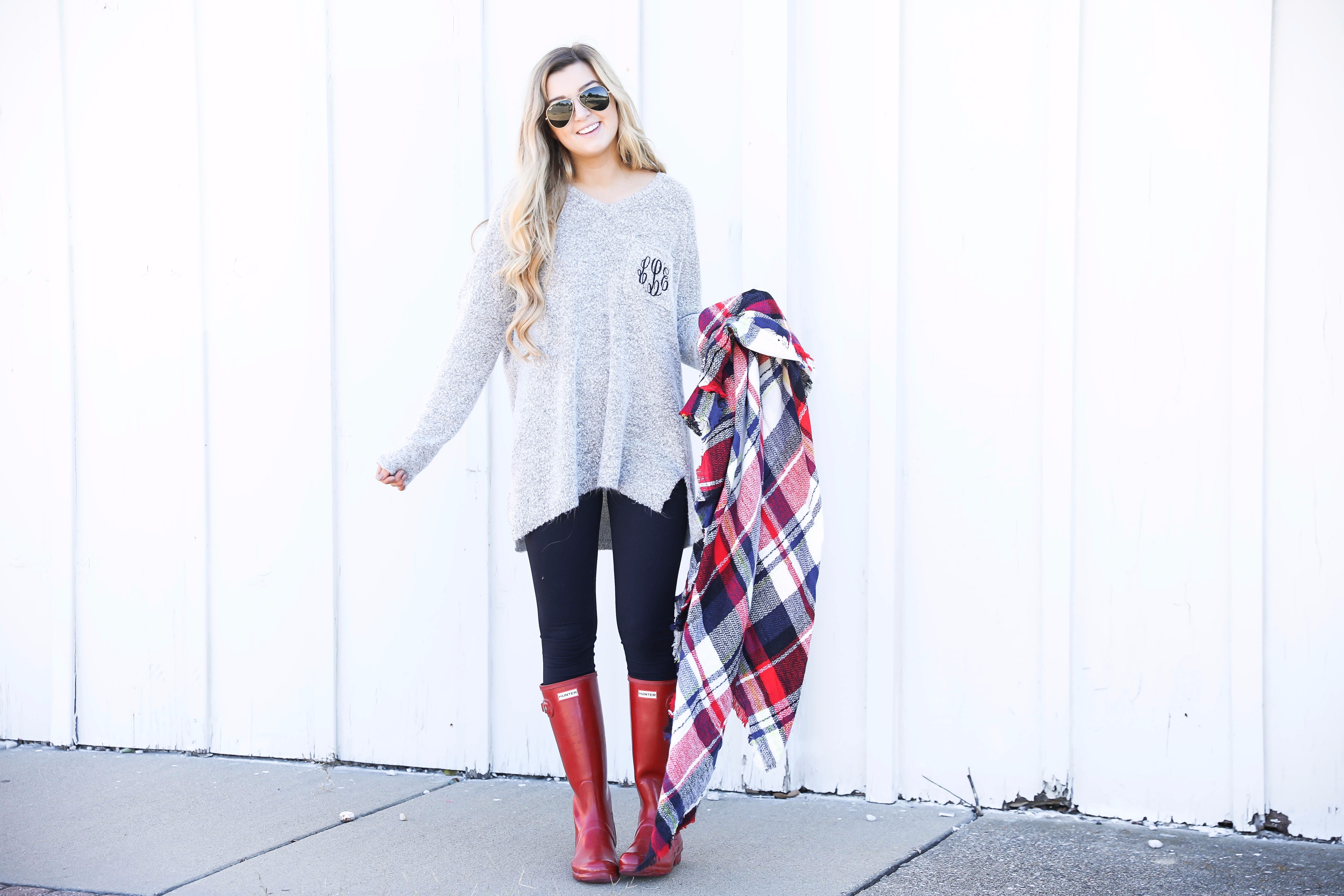 The past few months before this my photos and content had just been kind of blah when it came to outfit posts. I was posting cute outfits (if I do say so myself), but a lot of the photos were shot at the same walls in my town and it was all feeling repetitive and less passionate. This next post in October marked the post where I found my passion again! I started scouting out locations and really putting effort into my photography again!
October 24, 2017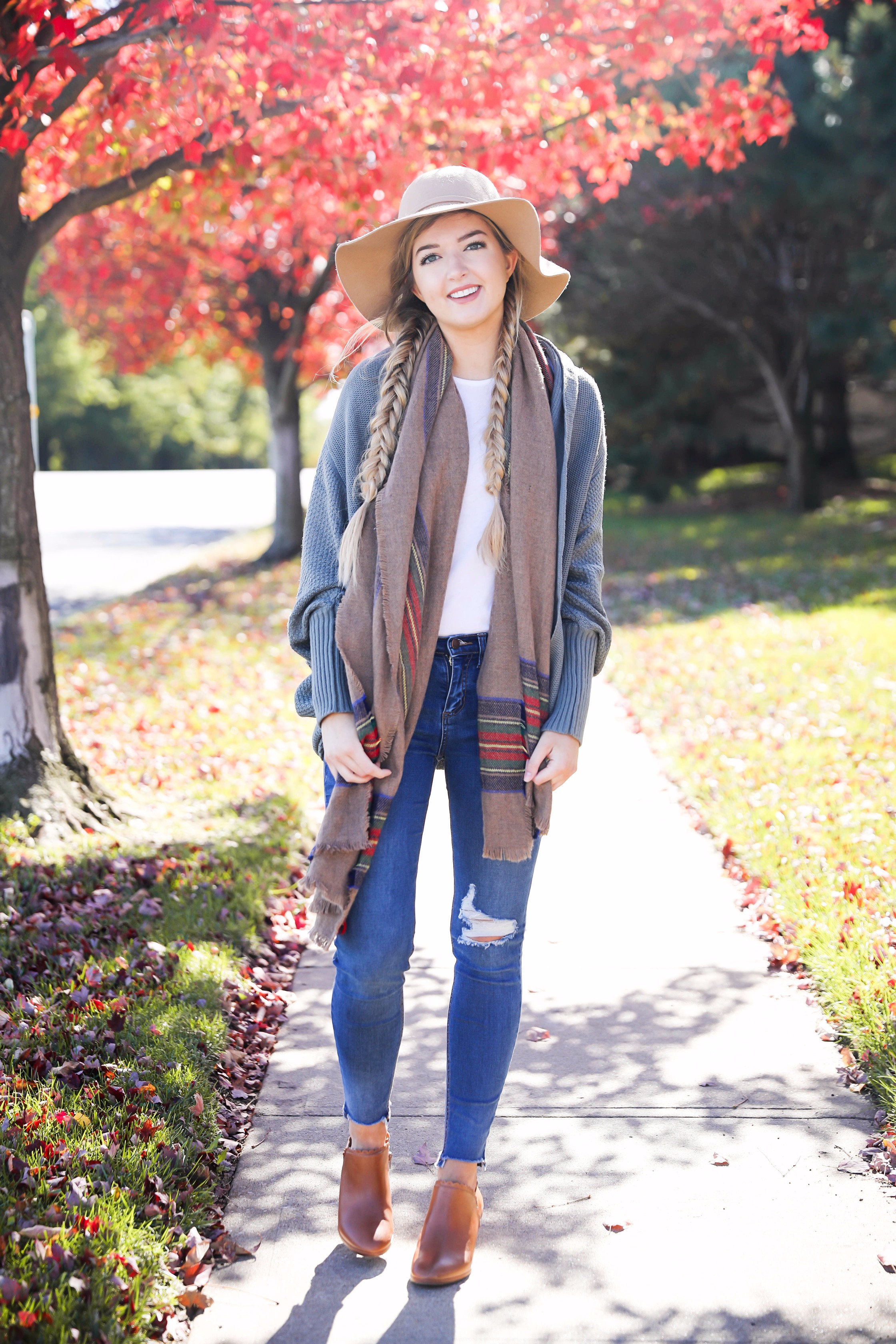 ---
November
Like I said above, this was the period where I finally got my full passion back when it came to content creating! November was probably my favorite month for photos because I love all the pretty trees! These two outfits were by far my favorite!
November was also the month I hit 10k on Instagram which was insane! I also started making these cute gifs haha, find out how in the first post!
November 7, 2017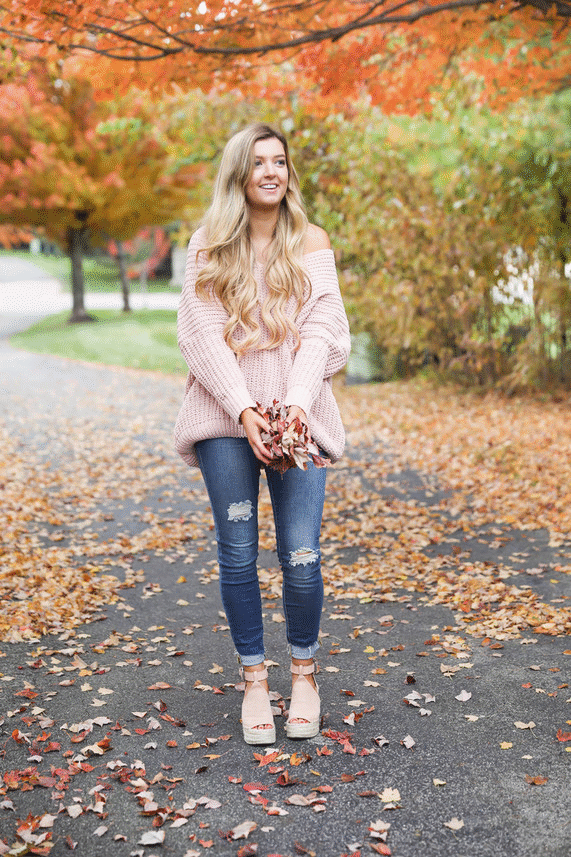 November 8, 2017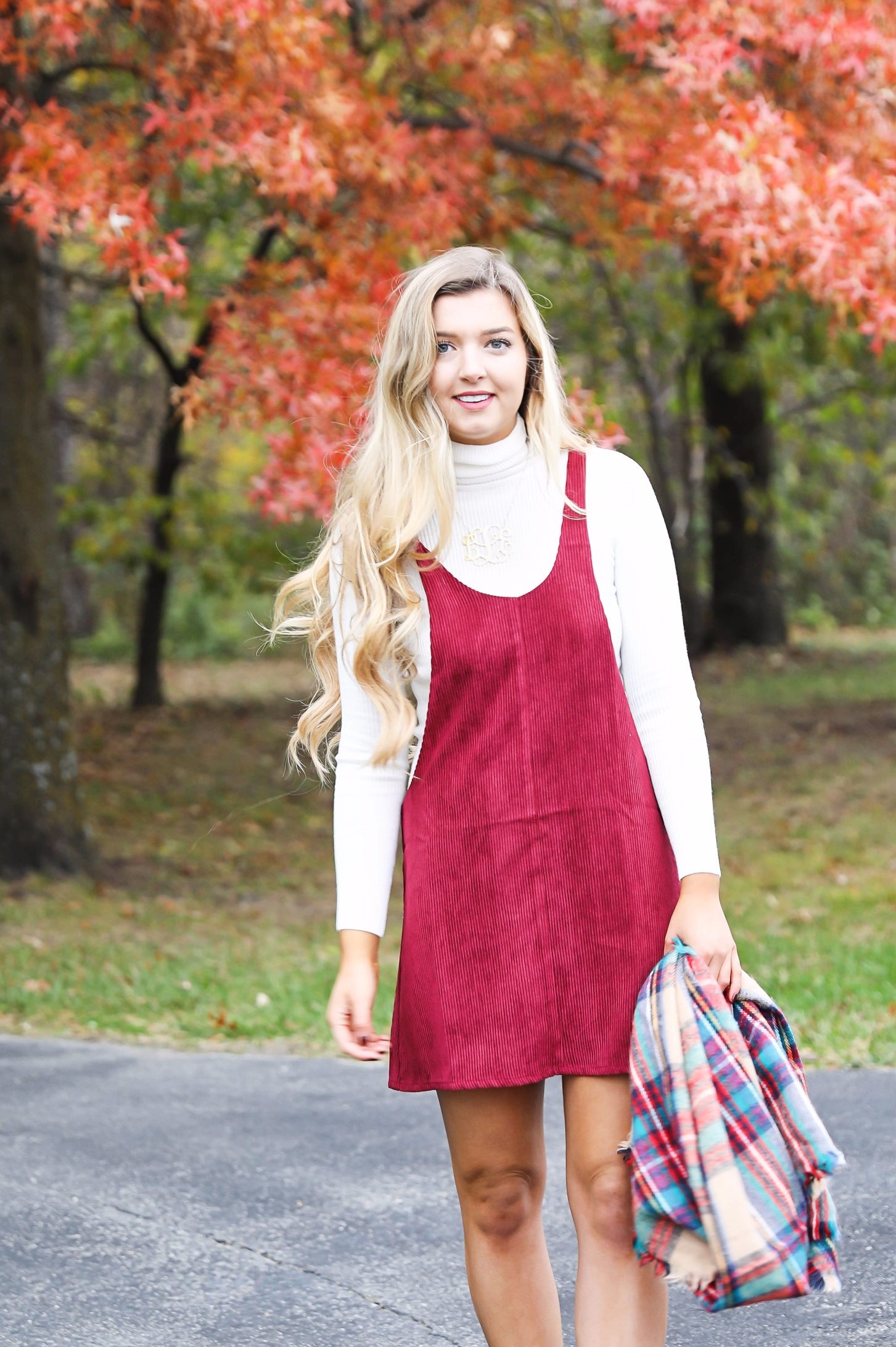 ---
December
And, finally, we make it to the last month. After an insane year, I had an amazing December! Lots of family time, which always makes me happy, and I just love the holidays!
Every year I get my pup and I matching pajamas and I posted them to my blog the last two years! I loved this year's post I did with him! That is definitely my first favorite post of December!
December 4, 2017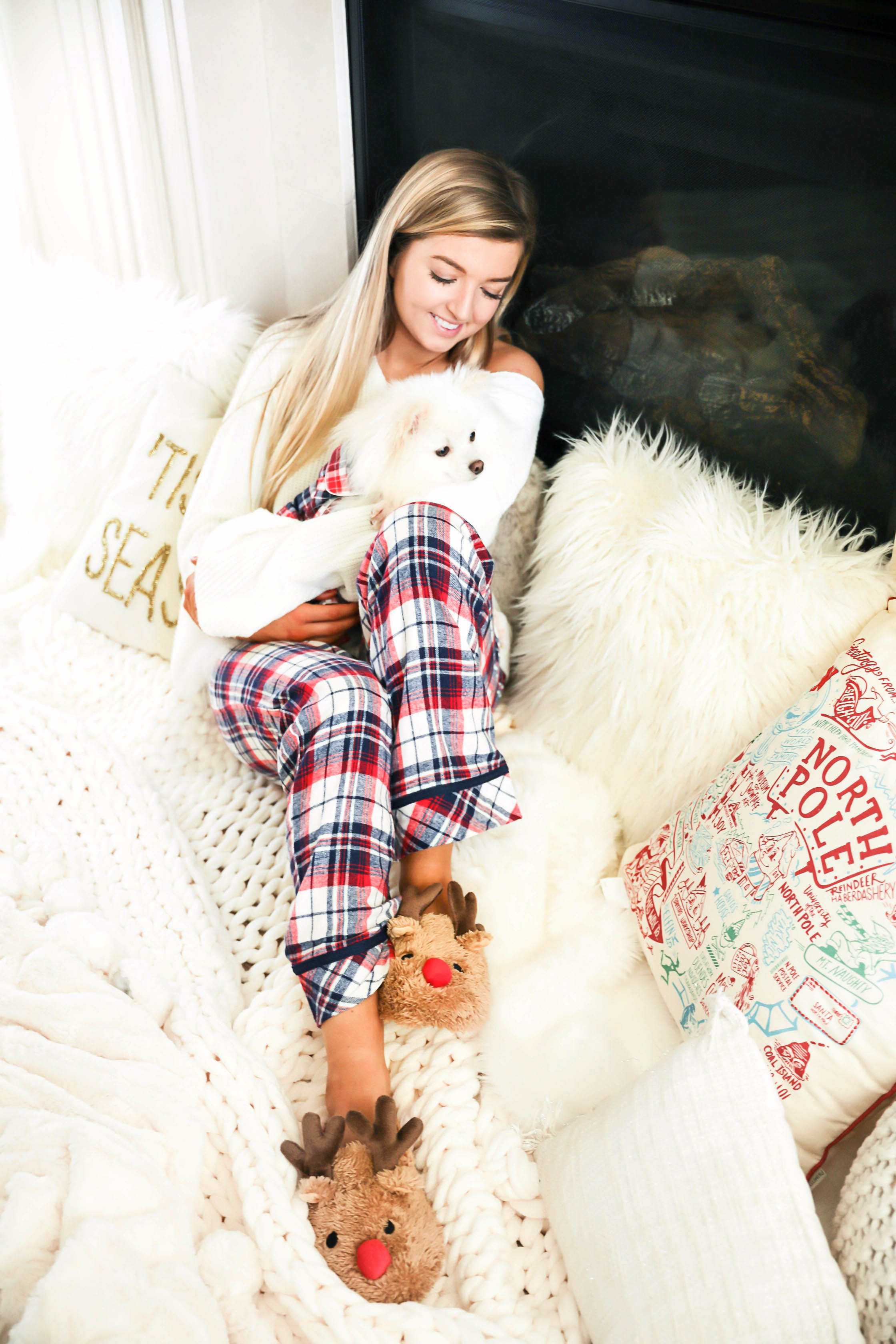 Like I have said now a few times, I love posts I shoot myself so I loved creating my Winter Favorites post! I took so many cute winter inspiration photos. It was a really cozy post to shoot!
December 20, 2017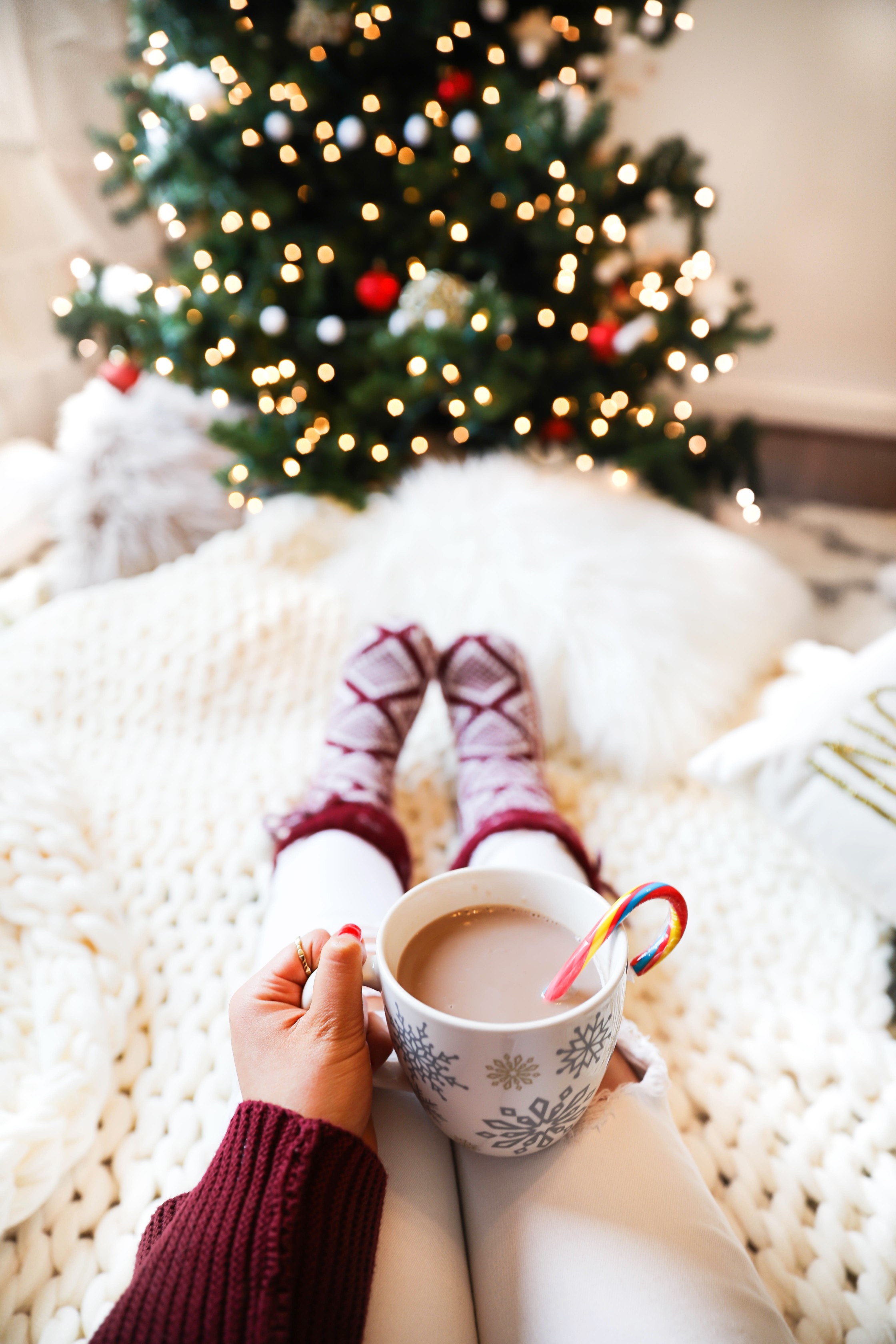 Last, but not least, my Christmas post! I loved this post because the dress was gorgeous and the church we shot at was breathtaking! My mom and I shot these and it was FREEZING this day, but so worth it!
December 25, 2017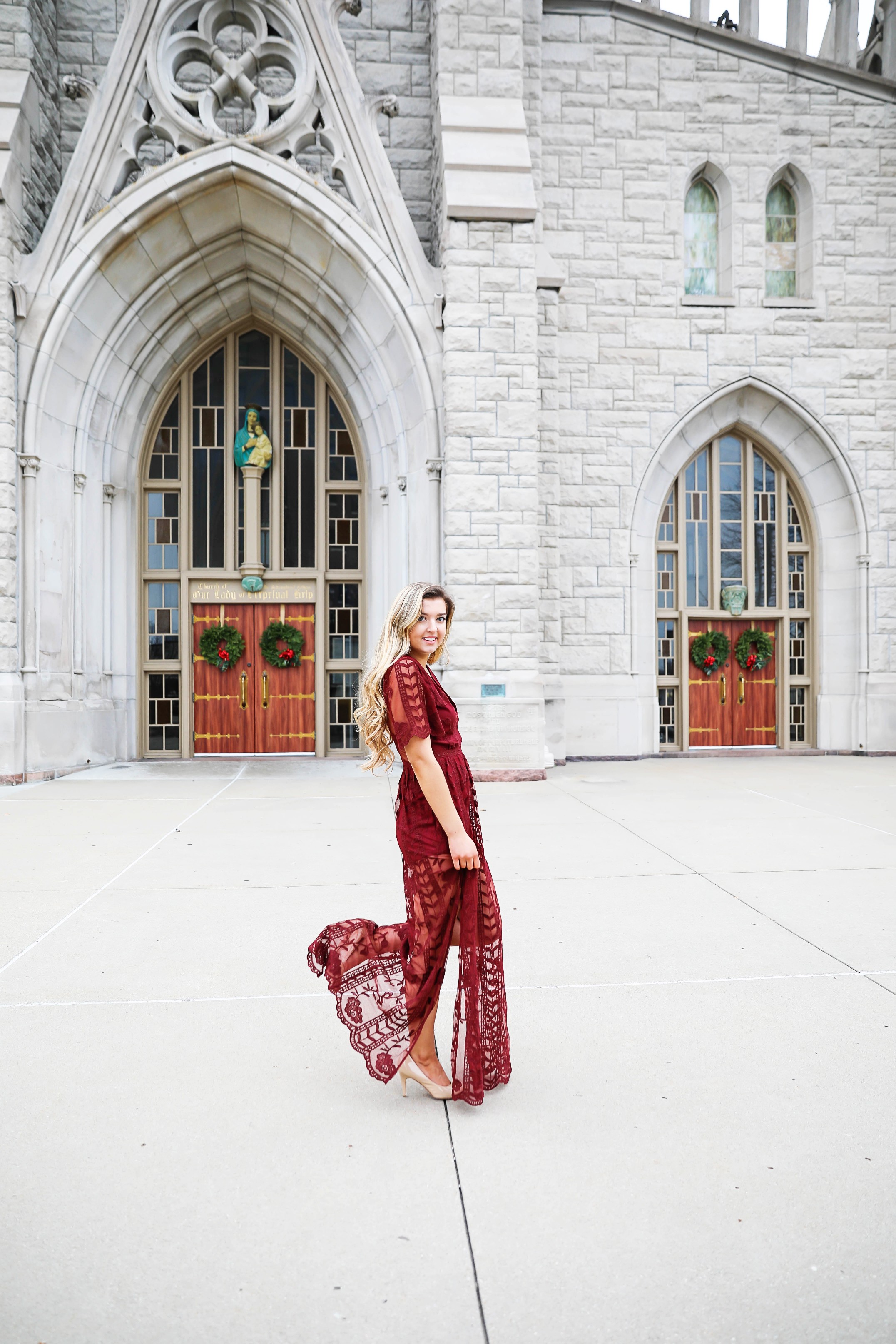 I hope you all enjoyed this post! I had so much fun walking down memory lane and going through all my old posts! I want to make this a yearly tradition on my blog!
In Sunday's post I want to talk more about what I learned this year and look back on my resolutions, would you be interested in that?
xoxo,
Lauren Emily Lindmark
Copyright © 2017 dailydoseofcharm.com